Wearing short beard styles can make a strong statement about your masculinity and give you a manly aura. The short beard styles are for people who are unsure if they want to grow a beard or just do not have the time.
One beautiful thing about the short beard styles is that you can take care of the look without much stress. Short beard styles are easy to care for and have a beautiful look. The short beard styles are suitable for offices and can be easily changed out for the summer.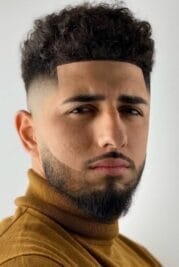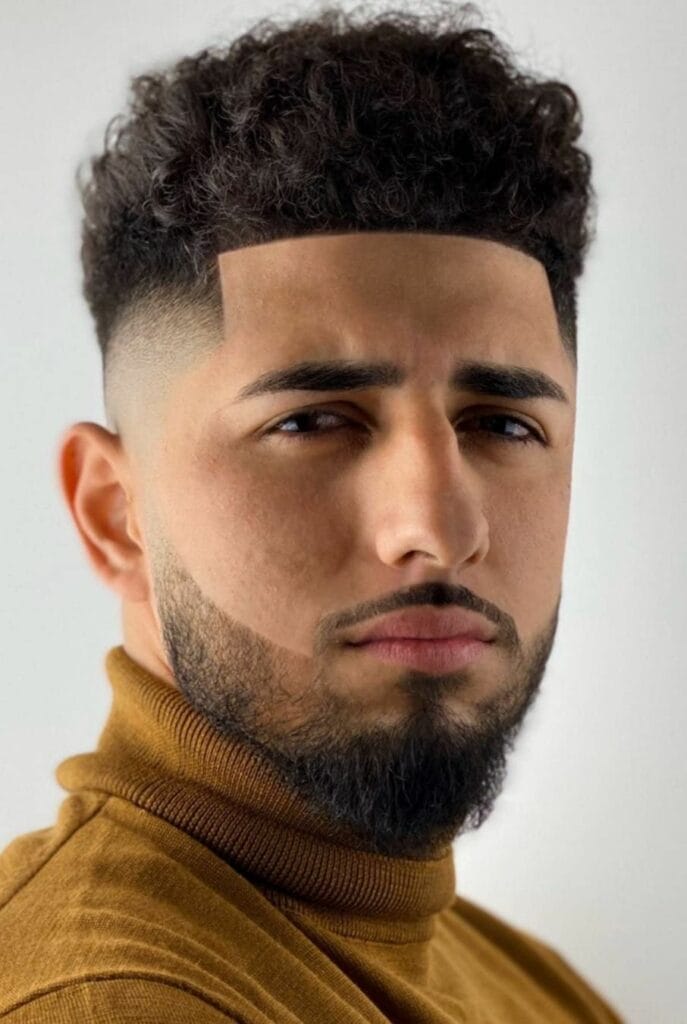 1. Goatee Short Beard Styles
The mustache meets the beard on each side of the lips with the goatee's short beard style. After that, the beard extends from the bottom of the lip down to the chin. Short beards complement so many hair and clothing types.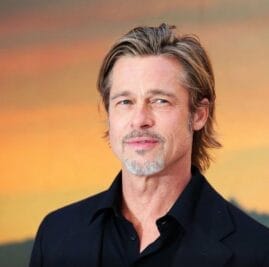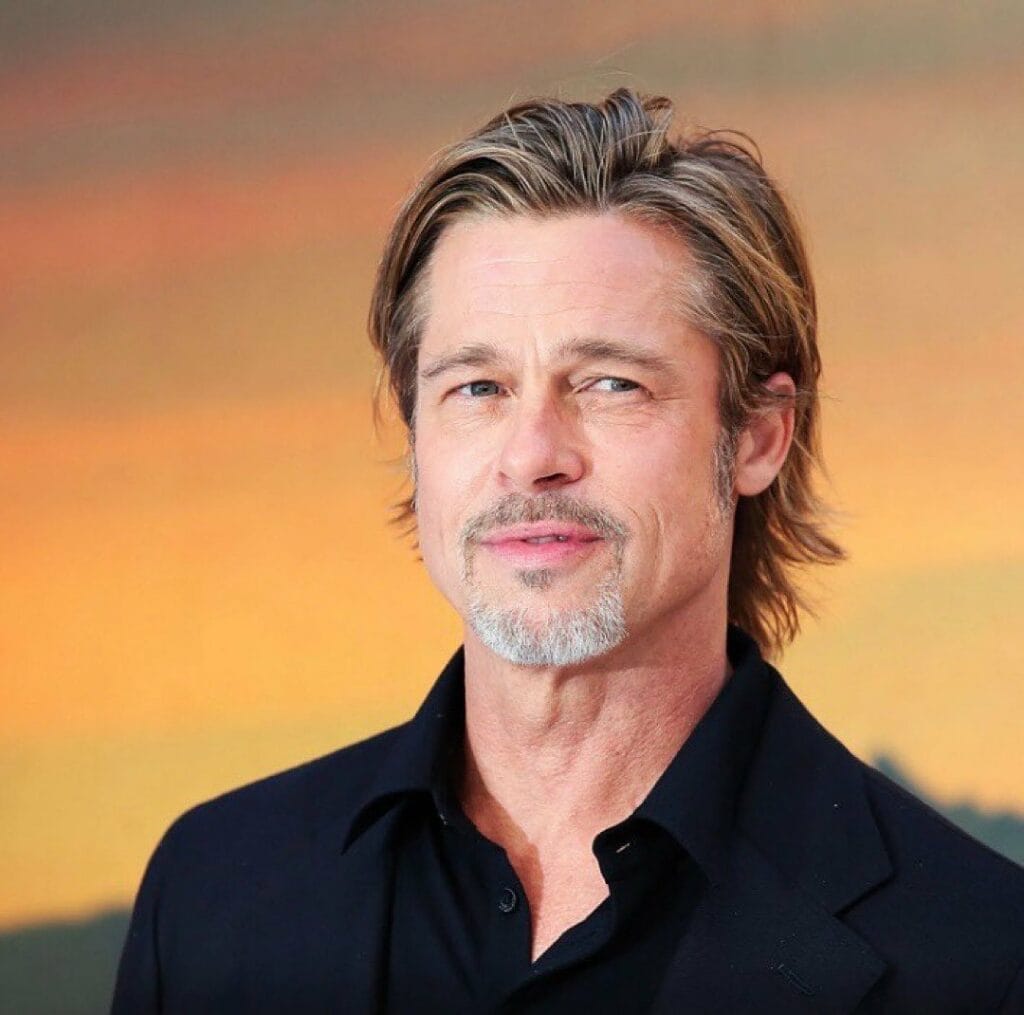 The secret to having a goatee is finding the perfect breadth for your face. Begin by widening your goatee and progressively narrowing it until you get a width that looks good on your face. An occasional length cut and frequent tidying up of the cheeks and neck are needed for maintenance.
2. The Balbo
You may elevate your appearance by wearing a Balbo. A goatee and detached mustache describe the Balbo, another two-part beard style. As the Van Dyke, this style is perfect if your beard and mustache form a patchy border around your mouth.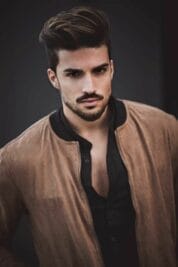 3. Royal Beard
A traditional mustache is a nice choice for a man's facial hair. A royal beard includes both a mustache and a chin strip. Hair on the chin may be as thick or thin as you want. It only needs to run vertically. To avoid seeming out of place, strive to keep the consistency of the mustache and the strip even. Nothing should distract people from this sophisticated look; thus, the cheekbones and neck should be smooth.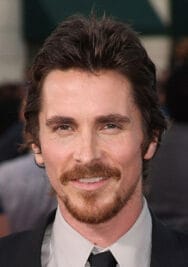 4. Van Dyke Short Beard Styles
The Van Dyke short beard style is perfect for those who want to project a more rogue image. Classic goatee and detached mustache become the style's defining features. The Van Dyke is an great option for younger men and those with patchy hair growth since it is more forgiving. It is advisable to maintain the cheekbones and jawline clean and cut the length from time to time.
5. Shaggy Beard
With shaggy short beard styles, embrace a devil-may-care attitude. Men with uneven hair growth can really benefit greatly from this beard's shagginess, which is quite forgiving. This is a nice option if you're not a fan of always maintaining your beard. Once every two weeks, cut down on the length of your beard to a finger-width long to prevent it from becoming overgrown.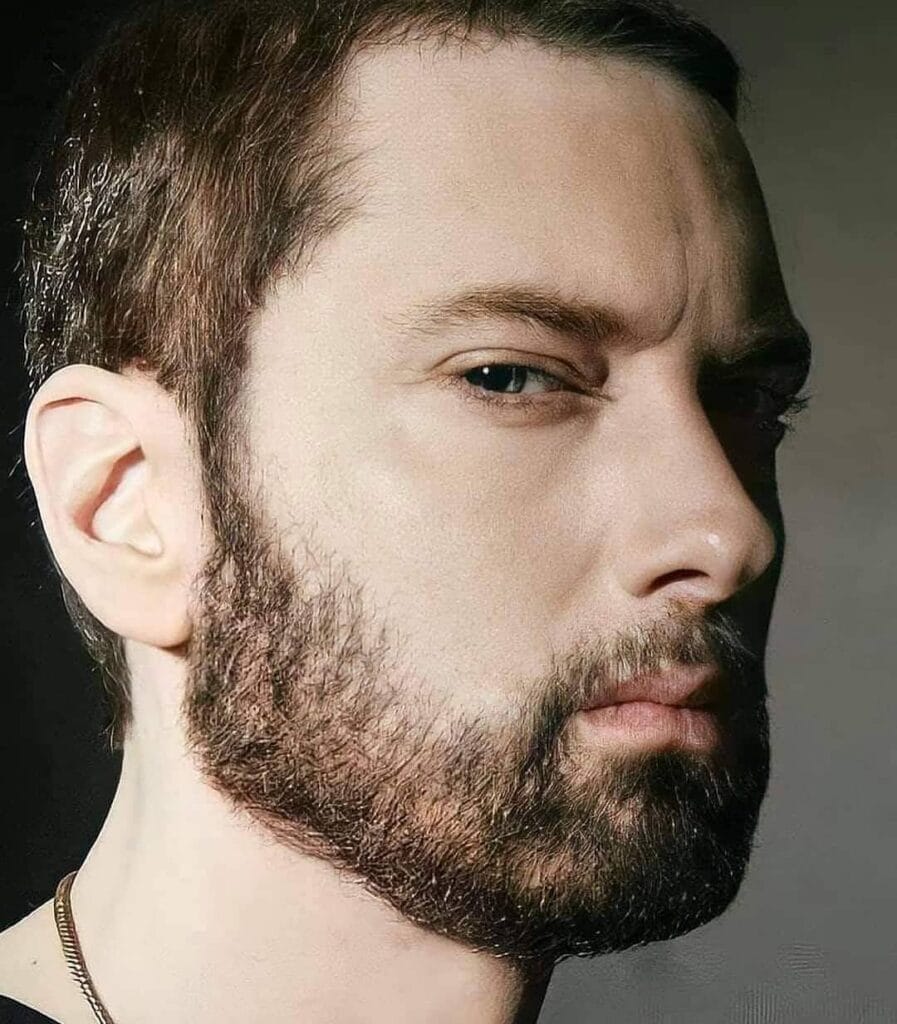 6. Stubble Beard
The stubble short beard style is a great way to balance the desire for a rough appearance against the time it takes to develop and maintain a full beard. Stubbly short beards are a classic aesthetic that's easy to achieve while looking handsome. A clean and shaved neck are the most important things to keep in mind when maintaining your facial hair. Trim your hair to your desired length, which should be no more than a quarter of an inch. If you're feeling up to the short beard style, you may choose to add a fade to the ends.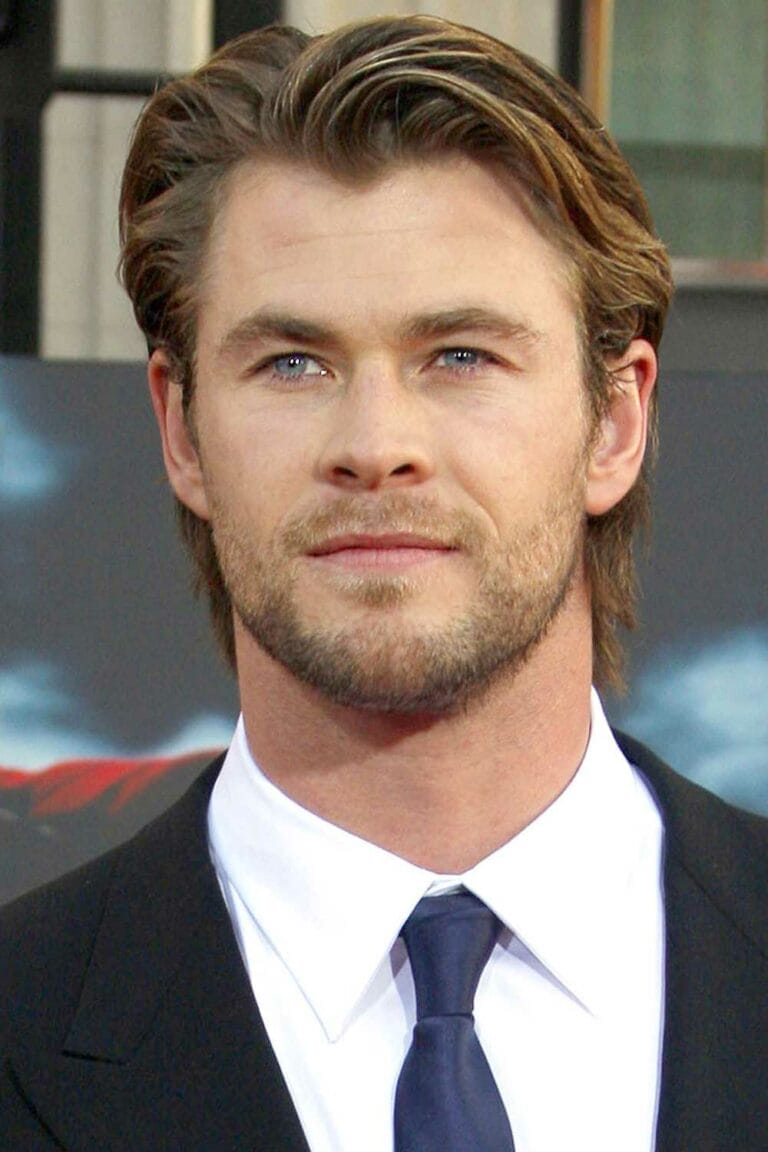 Those who usually shave their faces may use the 3-day stubble as a trial run for growing facial hair. This hair is long enough to see all uneven regions and visualize how it would look if it were to grow out more.
7. Mutton Chops Short Beard Styles
It's hard to believe, but the mutton chop is a relic of the mid-nineteenth century. Mutton chops may be neat and stylish or wild, depending on how you maintain the look.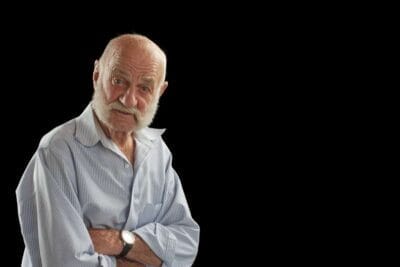 This beard joins the sideburns and mustache, but the chin is bare. A short trimmer length and frequent tidying up around the cheekbones and neckline are the best ways to keep things clean. You need an equally bold guy to pull it off for this bold look.
8. Chevron Short Beard Styles
The chevron short beard styles are an impressive mustache that appears good on various facial types. This one is for you if you're looking for a mustache to cover your whole upper lip while maintaining a natural form.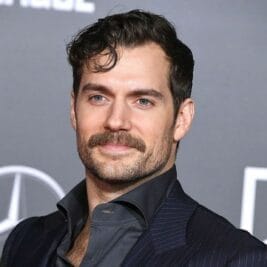 This no-nonsense mustache evokes 80s dad vibes, but you can update it for the present day by pairing it with a messy quiff, pompadour, or fade. A slight slant should be maintained in its ends, and trim should be made along the end of your lip when styled for the first time.
9. Short Boxed Beard Styles
Merely like the full beard, the box beard is just a shorter look. Three-quarters of an inch is about right. You can wear it all year round, and it's a beautiful summer look.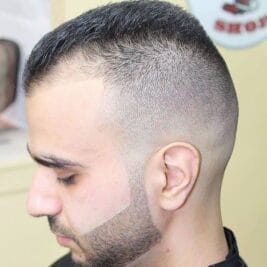 With a mustache, his beard covers much of his lower face. You may wear the short beard styles with any haircut, even a bald head. A boxed beard is easier to style for the office than a full beard. If you maintain your cheek line lower, you'll get a more defined look.
10. Scruffy Short Beard Styles
Scruffy short beard styles are easy to keep since a bit of ruggedness to your outfit is always a good thing. Whatever the state of your facial hair, you may sport scruff in any fashion you like.
Let your hair grow for two to four weeks to get the scruffy beard look. If your beard is getting close to the throat at three weeks, you may want to trim your neckline. If you don't, you can be mistaken for a neckbeard. Having an unkempt beard is irritating to the skin, so use a conditioning product to alleviate the itching by keeping the hair and skin moistened.
11. Corporate Short Beard Styles
Many guys have uneven and disjointed beards; thus, the corporate beard demands some dense beard-growing genetics. Since you can wear the corporate beard to your place of work, you need to routinely trim and groom it to ensure its appropriateness. Beard trimmers are necessary for preserving a clean, corporate beard, so don't skimp on the quality. You'll also need to learn how to trim your neck and cheeks properly.
12. Short Rounded Beard Styles
Since it follows the form of the face without adding too much mass to the cheeks, the rounded beard is a great short beard choice for guys. Let your beard grow for one to two months and maintain it all the same length to get a short rounded beard.
13. Faded Short Beard Styles
Like a skin fade for your face, the faded beard has been gaining attraction in recent years. Fading can also affect the sideburn and the face/cheek. 
By retaining the fullness of your beard on your chin, you may get a slimmer and longer-looking face by shaving off some of the fat from your cheeks. For a clean appearance, your short beard styles should be between three and six inches long and aligned with the accuracy of a barber.
14. Hollywoodian
The jaw and chin are the main points of the Hollywoodian's face rather than the cheeks. The lower cheek lines help to accentuate the jawline.
Let your Hollywoodian beard link to your sideburns if you can. It's not only actors that use this style. Men who have difficulty filling in the cheek and sideburns of their beard or just want to add some length and complexity to their jawline can choose the Hollywoodian.
15. Verdi Short Beard Styles
This unique aspect is attributed to the classic style named after Giuseppe Verdi, the 19th-century Italian composer. The Verdi has a three- to four-inch beard and a handlebar mustache. The mustache's waxed handles form a loose curl at the top of the beard.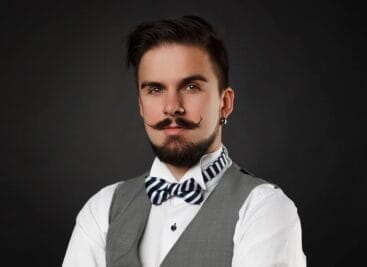 Some guys choose to keep their mustaches shorter and more discrete from the rest of their facial hair. The Verdi short beard styles need beard growth of four to eight months, and the mustache may take even longer to reach handlebar length. Beard trimming scissors and a round brush are necessary tools for maintaining the beard and mustache.
16. Chinstrap beard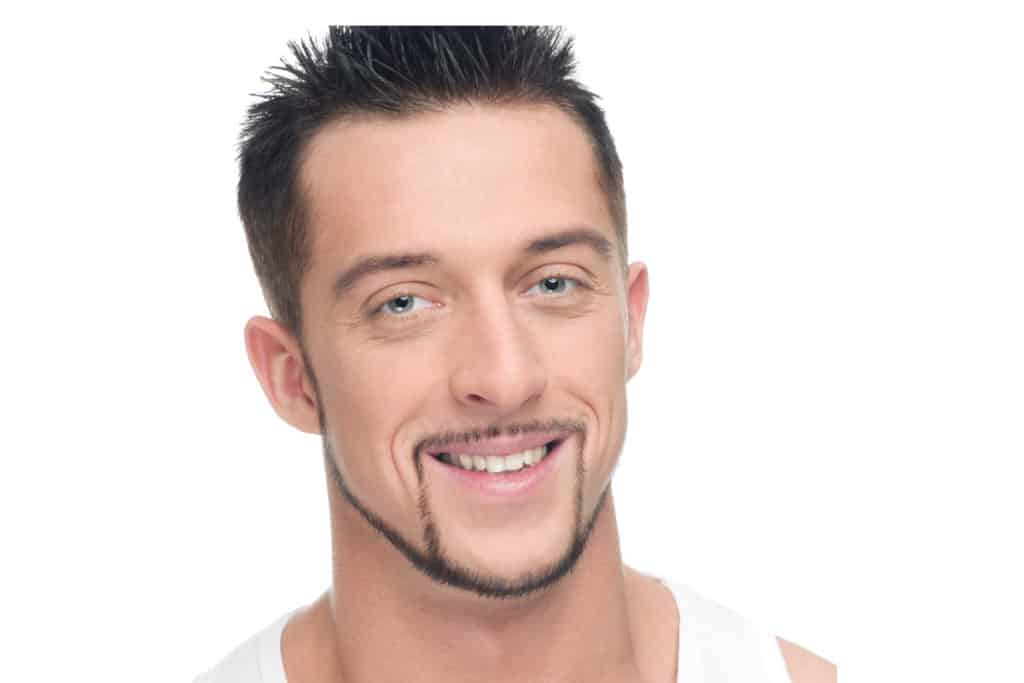 Men with a well-defined jawline will like this short beard style, which emphasizes the length of the hair on the face. To get chin strap short beard styles, start at the sideburns and work your way down to the bottom of your chin. As far as chinstraps are concerned, there is no specific thickness, and some even add a goatee or mustache.
17. Patchy Beard
Short beard styles like thick beard patches and straps are nothing new. Even though we've been seeing it for decades, it's been coming back recently.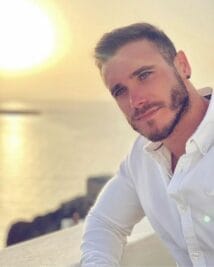 These short face haircuts are perfect for men who like a more pared-back appearance but still want a nod to their favorite retro and classic styles.
Let your beard grow to the desired length and shape it into a strap. That's all there is to it.
18. Batman Beard
As you can see from the photos, the style is stunning and appealing. You can't go wrong with a batman-inspired beard and mustache. Getting the proper cut on this appearance requires the help of a professional. It's both trendy and timeless at the same time. You'll stand out from the crowd with this one-of-a-kind beard style.
19. Sassy Indian Beard
This stylish appearance is trendy, and it can make anybody look good. You will look like a person who knows how to dress for success.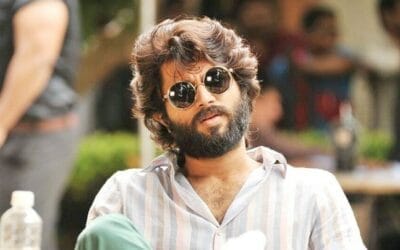 The circular beard is matched with medium-length hair to show the latest fashion. This is a nice look for everyone who enjoys keeping up with the newest trends and styles.
20. Anchor Short Beard Styles
Another highly sought-after appearance for men's short beard style statements, this time with a side burn. Short full beards with thicker lengths, like this combination of an anchor and goatee, are becoming more stylish among guys these days.
Check out this fresh and modern trend if you have a thick and dense beard and want to show off your attractive mustache and beard styles. Ensure you preserve the length you like and focus on the anchor trim.
21. Frank Ocean's Short Beard Styles
The lack of length in this beard is made up for by its fullness. It's perfect for men with round or oval features who want to draw attention to their cheekbones and define their jawline. To achieve the best length on the facial hair before shaving it, even a small beard has to be grown for a few months.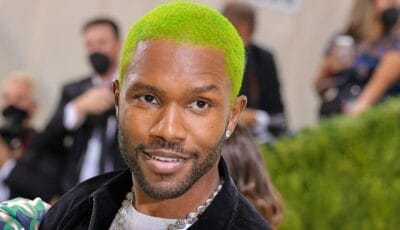 Trim your beard to the desired length by starting with the highest setting on your trimmer and working your way down to the lowest setting.
22. David Beckham's Short Beard Styles
Since it's cut and groomed, this style has more in common with the short beard than the normal scruff.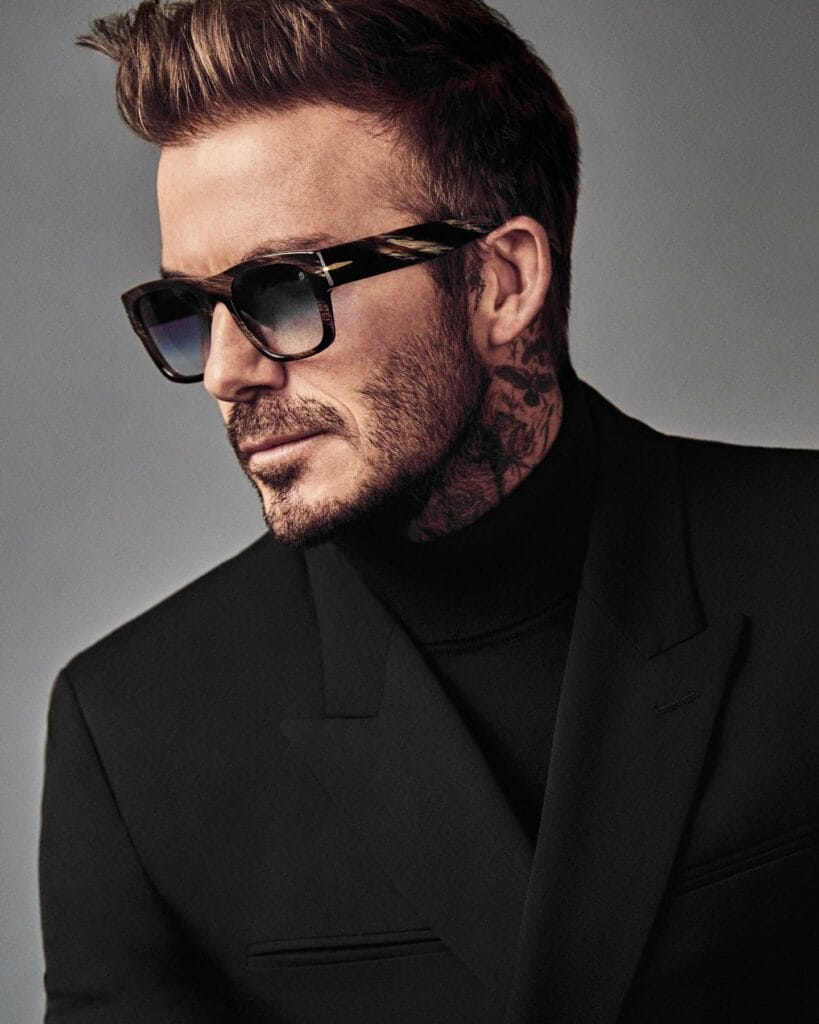 You'll need a longer period without shaving (at least four or five days, depending on how quickly your hair grows) and a firm trimmer. Short enough to show flesh through the whiskers, yet consistent enough that the face and necklines remain sharp.
23. Soul Patch Short Beard Styles
You may grow the soul patch short beard styles beneath your lips. With this look, most of the rest of your face will be left without hair, allowing the focus to be just on your soul patch. Whether you want to grow or keep it short, it's up to you.
24. Shadow Beard
The shadow of facial hair produced by this kind of beard is so faint that it's difficult to see. Adding a thick soul patch and a thin mustache to this simple beard style creates a retro vibe. This beard style exemplifies how vintage looks are making a comeback.
25. Grey Short Beard Style
It's good to have a little grey hair since it shows others that you are comfortable with your appearance and, more importantly, that you like it.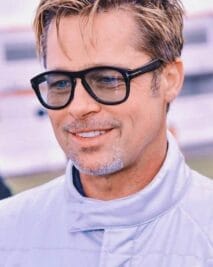 It's a courageous and manly thing to do! If you're willing to be flexible, don't be afraid to experiment with the color of your beard. Whatever the hue, there are several ways to wear it stylishly.
26. Garibaldi Beard Styles
The Garibaldi beard is best suited to a guy who prefers a natural appearance. There should be 20 centimeters between the Garibaldi and the handle. There is no need to keep the mustache clean, but the beard may grow as it pleases. The better the beard looks, the more natural it should seem.
The Garibaldi beard is a suitable middle ground between a big and bold appearance and a shorter length than most others.
27. Trimmed Beard Style
That male current sport well-groomed facial hair was just a matter of time until everyone accepted the practice. To ensure that you always look your best, we've come up with a few ideas for you to check.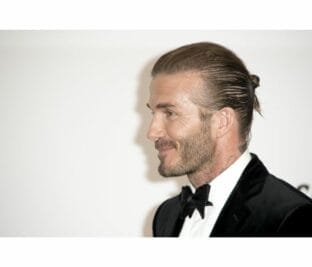 A well-groomed, well-trimmed, and artfully styled colored beard may give you the appearance of a guy who takes pride in maintaining a sharp, sophisticated appearance. I
28. Skin Cut and Hairy Face
Choosing the right facial hair to go with a bald or beard must be done according to the form of your face and head for this look to work. If your face is round, you may go with long beard styles, but you should stick to short beard styles if your face is oval to prevent it from seeming even longer.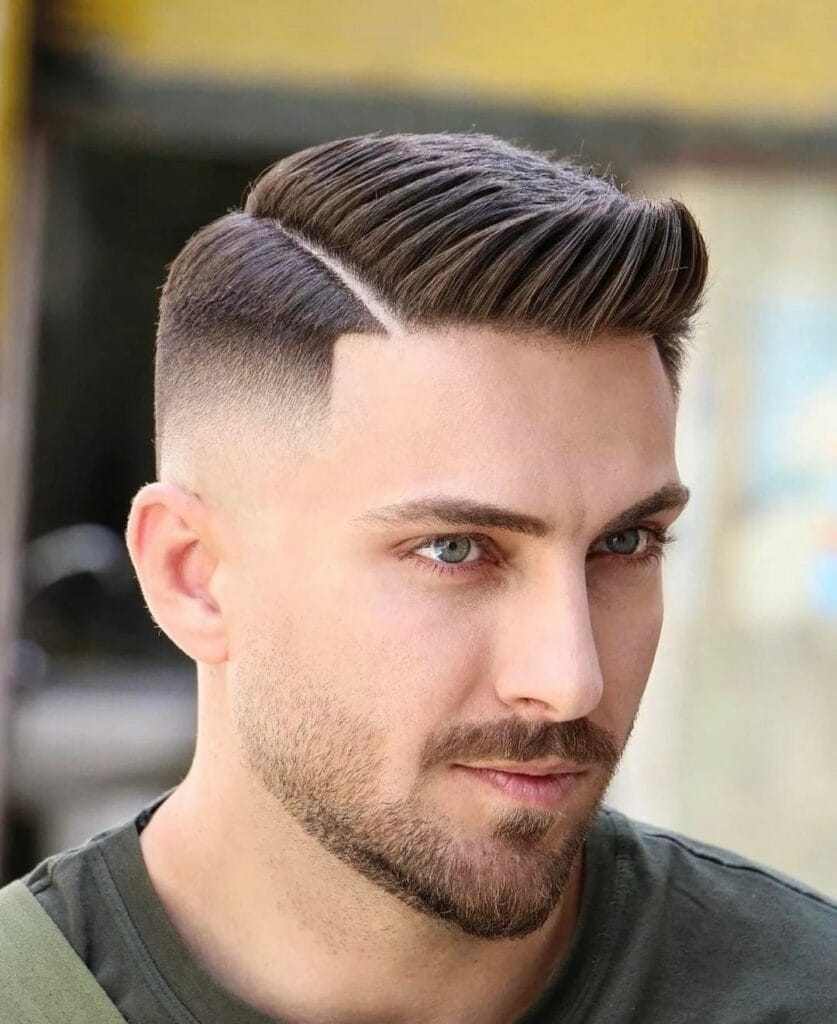 Bald and bearded has become one of the most popular looks for guys in 2022. Maybe this is because studies have proven that women find bearded males appealing. First, you should develop a beard before shaving your head. If you have a full beard, goatee, or stubble, this beard style will look great on you no matter what length you pick. And the shaved head and beard combo will look great.
29. Mustache and Chin Beard
If you are trying to show off your jawline, the only option is a chin strap. It runs from sideburn to sideburn, straddling the mouth and the neck. You may wear it with or without a mustache.
30. Textured Short Beard Styles
In comparison to head hair, facial hair is coarser. As testosterone levels rise, follicles on the face become more susceptible to twisting, resulting in an unattractive appearance.
Don't brush your beard or mustache as it grows out, and curl the ends up with a soft hold beard wax or cream for a textured short beard style.
Conclusion
You do not need to do much to get short beard styles. Since the hairs on your face should be short, you can patiently grow your hair and move to style your facial hair anyhow you want.
To make your short beard styles look sleek, shiny, and appealing, you can go further to use a conditioner for your styling.
For more informative content like this, please go through the other articles on this website.