Do you want to know " why Royal Beard Style has so been popular till now"? If yes, then grab popcorns, and enjoy reading! When we talk about Royal Beard Style, our mind goes way back. In the past, this beard style was very popular among men, but do you think Royal Beard Style still might be in fashion?
Let's find out! You may not hear many people talking about Royal Beard Style, but you may see many faces still going with Royal Beard Style.
They say that the past should stay in the past, but I think some things are worth having a future, don't you think?
Same is the case with Royal Beards, it is not just a fashion of old times but this beard style is still setting some serious beard goals, and is very trendy. Royal Beard Style is sometimes also referred as Royal Goatee as it gives very familiar look of goatee, but more like in a Royal way. If you are wondering what Royal Beard Style is? Or how you can trim this beard style at home? Then don't worry as in a few minutes I will be answering all your questions.
What Is A Royal Beard Style?
If you are confuse about Royal Beard Style, and want someone to define it for you, then let me help! Royal Beard Style is characterized by a mustache and a strip of beard around your chin, and that is why you can also refer to it as a Goatee. This beard style is not only named as Royal Beard, but also gives you the Royal look. Hair on both sides of the chin, and mustache can also be kept long and pointy to adopt a little more Royal and power look, but the mustache and chin beard should not connect.
Do You Want To Trim Royal Beard Style At Home?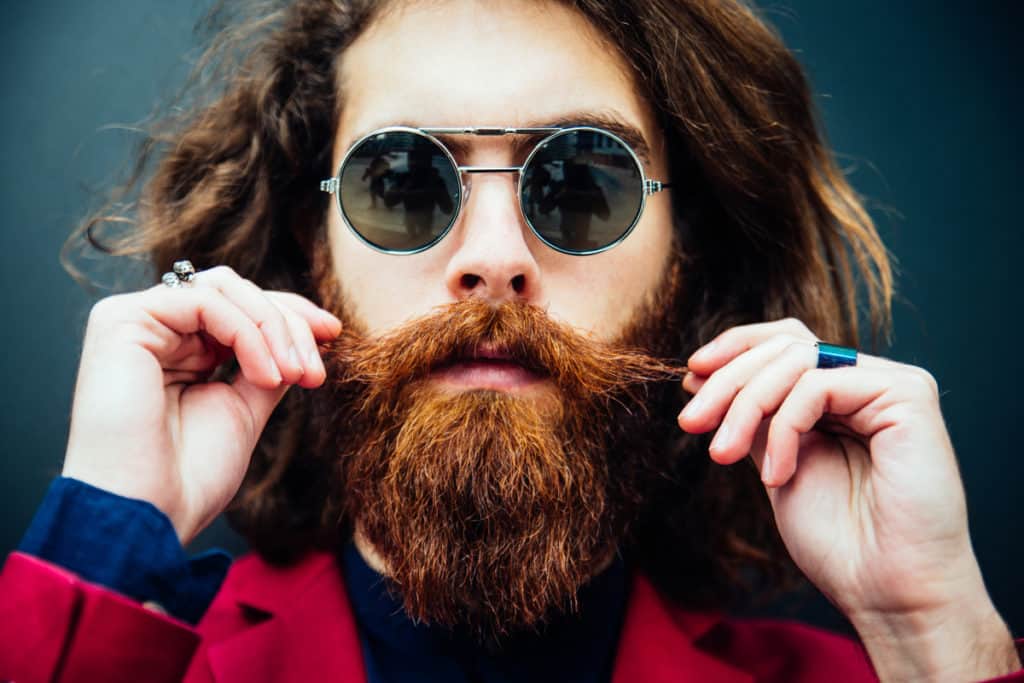 I always come with brief and important steps for growing or trimming different types of beards, and the same will happen this time. I am here with the guide of exact steps you need to follow for trimming the perfect Royal Beard Style . Royal Beard Style is not really that complicated to trim or grow, and so you can trim it at home if you want. You just need to note down the steps, should have the right and good quality tools. Also make sure to follow the steps precisely.
Steps For Trimming Royal Beard Style At Home
Step 1. As I always mention for most of the beard styles, the initial step is always to grow a full beard as it is much easier to trim and shape your beard, if it is full and thick but yes! This may consume some of your time.
Step2. Now when you have a full bearded face, you need the right tools to get started. Note down the tools you might be needing;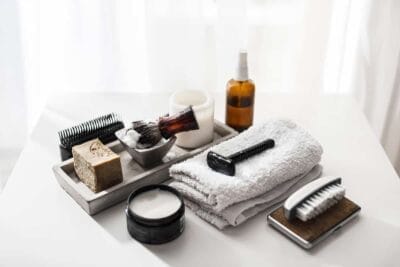 Scissor
Good quality razor
Trimmer
Shave gel
Comb
Step3. Comb is one of the most important tools for trimming any type of beard style. So make sure you have a good comb and should be according to your Beard's thickness and length.
Step4. Now when you have the comb, just comb all your facial hair, and comb downward as to figure out the exact length of your beard.
Step5. Cut down the beard length before shaving, and for this your trimmer will come in handy. You can also leave light volume of hair on your cheek instead of clean shave, but it is up to you.
Step6. Now you can start trimming your beard, and give it a shape of a goatee. Clean up your neck area and cheeks. Try to give a definite shape to your beard.
Step7. While trimming keep your mind open, and try not to trim too much. Keep your beard symmetrical. This step can be a tricky one. Now if you have a low quality trimmer, you will never be able to trim some areas around your royal beard, and if you have a bad razor blade then there is a huge chance of you getting a cut.
Step8. Now before going for the shave, it is effective to rinse your face with Luke warm water. Then you should apply the shave gel as it reduces the chances of cuts and irritation.
Step9. For shaving use a good razor blade. While shaving be very gentle because you really don't want to get cuts on your face instead of Royal beard.
Step10. Last but not the least, use precision trimmer for the last touch. As you must know precision trimmer will give you the neat look as if you got your beard styled by some professional. After getting your perfect Royal Beard Style do not forget to moisturize.
Do not forget to Wash up all the tools used, specially your trimmer as you need to keep it clean for the next use. With this type of beard style, Quiff hairstyle will look perfect and will give a very classic look. I think it is important to keep your hairstyle in mind, while going for any beard style as they both play equal role in changing your look for good. Beards and hairstyles are like a pair, and you need to match them, in order to look perfect.With the help of all these steps, you can trim Royal Beard Style at home.
Should You Go For Royal Beard Style?
The Royal Beard Style is one of the iconic and sexiest beard styles. This gives you the look of clean-shaven, but you still got your manly beard. Now that you know, that Royal beards are not old fashion but are fashion, then your next question may be that should you get it or not? Will it suit your face? Let me help you here,
With different types of beard styles, I make sure to mention the list of all face shapes that will be perfect, but if a beard style goes with all types of face shapes, then I don't need to mention them. Right? Royal beard Style is one of them. This beard style can go with any kind of face shape, and this is one of the best thing about this style. As this beard style give you two-in-one package (bearded and clean-shaven options to go with), this can be a great choice for any type of face shape.
So don't be too much occupied in thinking, and just go for it! If you like this beard style enough. If you were to ask me, I would totally suggest this beard style as it goes with any type of face shape, it gives you much cooler look, and it can be easily trimmed at home.
Is Goatee And Royal Beard Style Are The Same?
Although Royal Beard Style resembles Goatee but they are both different beard styles. In Royal Beard, the beard is accompanied by a cool mustache. Royal Beard is also a pointed beard style.
Royal Beard Style
Goatee
As in goatee there is beard on the chin area and usually no more facial hair (some styles of goatee may come with mustache too). Also, Gatee is more rounded, and is recommended for a round face shape.The difference is small, but notable. Goatee is also usually thick whereas Royal beard style is thinner, and is trimmed with precise details to keep in mind.
What Is The History Of Royal Beards?
You must have heard the name of Van Dyke beard before, well this beard is the royal beard. t is surprisingly true, if you see the pictures it is not so hard to believe but people usually mention both of them separately. It is because they may be talking about Royal Beard Style but they don't exactly know what they are talking about. Van Dyke beard style was named after famous painter Anthony Van Dyke. This beard style was popular among European Royalties for over 100 years (in 17th Century). This Beard Style is sometimes referred as "Charlie" after King Charles 1.
Royal beard comes with a royal history. Sometimes when I look back in the time, I am surprised of how creative the world was although they say this is a modern era, but history also have some accomplishments that were never seen again.
Conclusion
I am a person who is fond of history and so I enjoyed talking about the famous historical, Royal beard style, but did you enjoyed or not? Royal beard is a Goatee lookalike, but is not exactly a Goatee.
It is more like, when you add a classic mustache to a goatee, and also reduce the width of chin beard so it looks like a chin strap. This beard style has not only slayed in the past, but is also very popular in the present. People really admire Royal Beard Style, and it seems like, that this beard style might go a long way in the future because of how cools it looks.
If you want to get Royal Beard Style and want to trim it at home, then you can follow my guide and make sure to use effective tools. Just like your skills are important for trimming beards, tools are also very important.