15 Trendy Arabic Beard Styles [Copy Yours NOW]
Arab people's beard styles are fast gaining popularity in Asian countries.
And also in Europe, America, and Africa. You may be wondering why most men find it difficult to resist these awesome beard styles. The secret behind it will be revealed as you read this article.
It might not have happened to you as a man. Knowing and choosing which styles to shave is a problem.
But it may be nice if I let you know that most women turn to persuade their boyfriends to have Arabic beard models because of the attractive and charming features they give men.
Not only faced by barbers trying to give the best looks to their clients.
It is also a problem faced by most men. To make things easy for you, this is a list of the most attractive Arabic styles that you may LOVE to try.
1. Well-Groomed Goatee
There are so many types of beards, but the well-groomed beard is the most spectacular.
It is becoming fashionable among students and businessmen in recent years. You may be wondering why it is fashionable. I want to let you know that it is of different models, and that is why the goatee is recommendable.
Its various styles include:
The pure goatee without a mustache
The Arabic boy goatee
The anchorman goatee
The full-grown Arabic goatee
The van dyke goatee
A goatee can be a good choice for you to try because it's very easy to grow one, especially when you have problems growing beards.
2. The Medium Length Thick Arabic Style
This particular Arabic beard looks cool on older men. Especially those who are having white hair. It is unique, and most men love to shave because it isn't so long, and in most cases, it matches a well-trimmed mustache.
3. Get The Full Arab Black Beard Style!
You need so much dedication to keeping the full Arab beard style.
It involves keeping a light mustache and whiskers. They take a long time to grow and cover the cheeks, neck, and also your chin.
The full beard is a very expensive and time-consuming style. To maintain it, you need to brush it all the time to look neat. You must also make sure to trim or carve overgrown whiskers to maintain an attractive look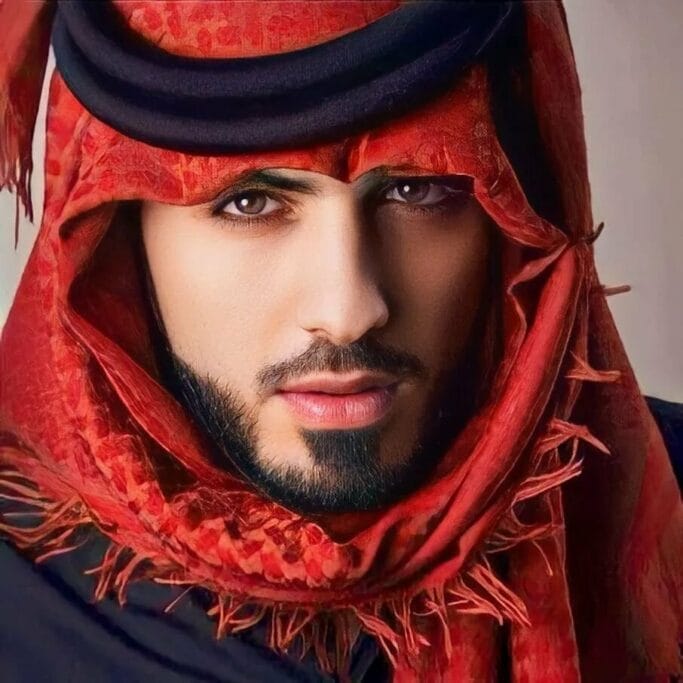 4. Trendy Arabic Slope Jawline Style
This particular style is a typical Arabic traditional beard style. It has some modern touches. Most Arab men who keep it are proud to maintain and preserve their cultural identity.
Try this model!
If you are visiting the Arabian world, it will make you identical, thus feeling a sense of belonging. This style will give you a perfect look if you are a fan of traditional Arab dressing.
You can try this Arabic beard model if you have the privilege to attend a Middle East ceremony like an Arabic wedding.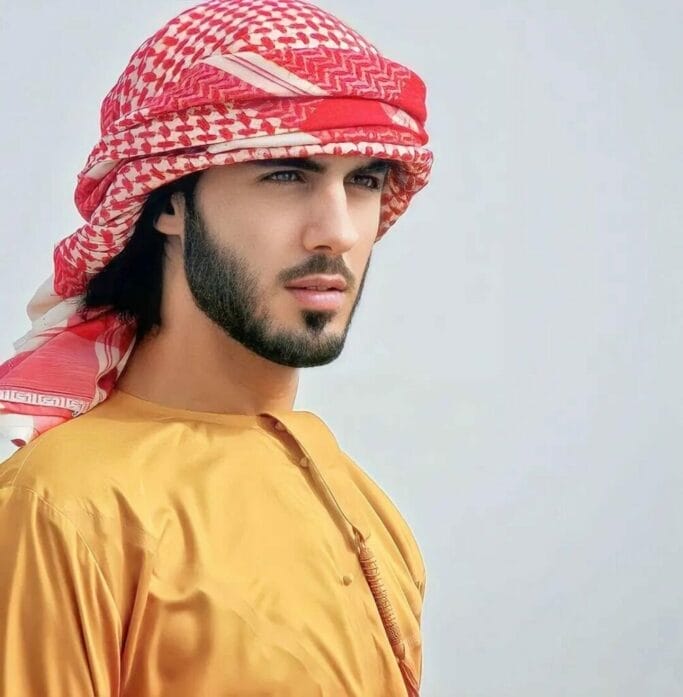 5. Sexy Thick Heavy Arabic Beard
The thick heavy beards may look good on men. But it is challenging to take care of, and most mean rush to shave it when they can't take proper care of it. When this beard style reaches a certain level, it itches are unbearable.
You will need some products to apply to it to feel comfortable. It is most suitable for guys who routinely visit a barbing salon weekly to maintain a fresh look.
Besides, it still gives a sharp and very attractive look.
You should try it if you always pay close attention to your beard no matter your busy schedule.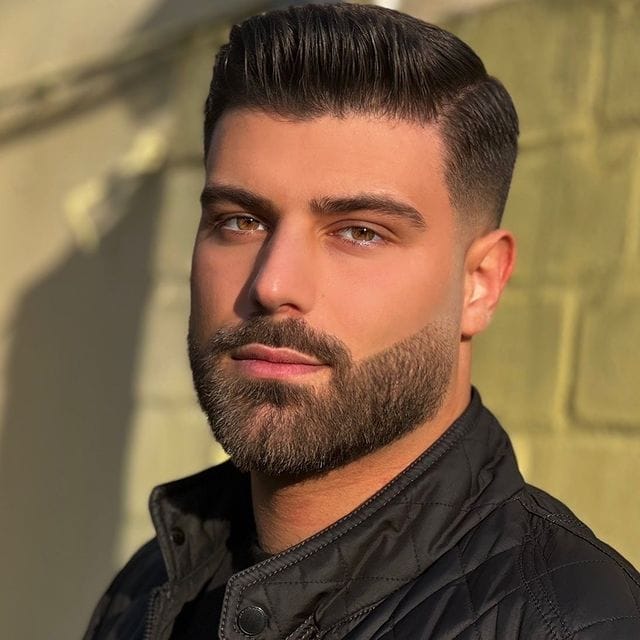 6. The Rough and long Beard (sunnah)
Also referred to as "sunnah". The rough and long beard style is a typical and traditional Arabic beard model. It is very common in Muslim countries.
Some people believe that the Arabic beard is a religious model. Not only Muslim leaders keep this style. Some catholic monks and capuchin priests are usually identified by this beard style.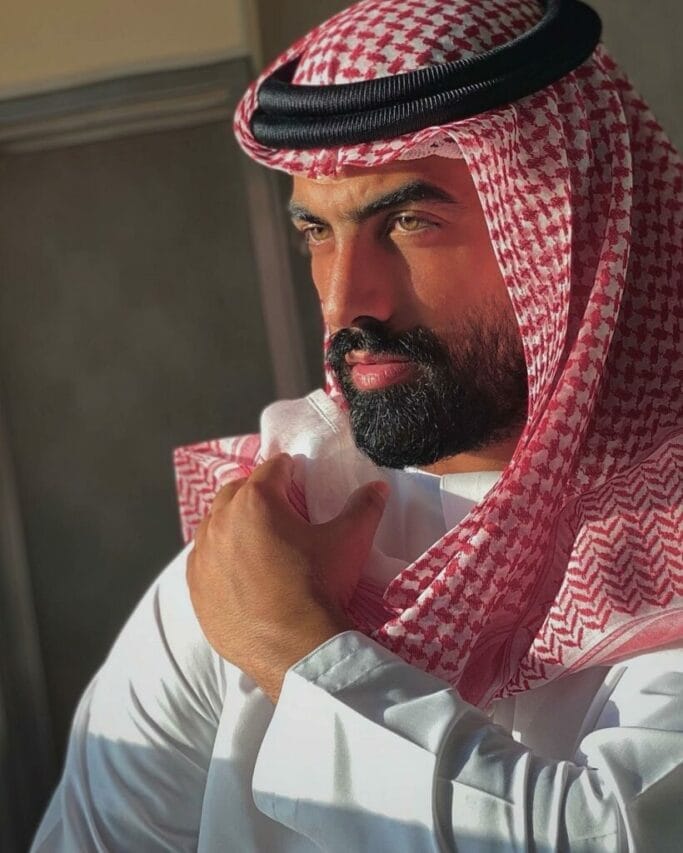 7. The Arabic Bandholz
This is traditional for men who have a full-grown mustache.
The Arab Bandholz looks rough but gives a handsome look to men, especially men who love to wear cowboy hats.
It is widespread within communities along the Arabian desert. The Arabic Bandholz is adorable and preferred by horsemen. It is well-shaped along the jawline but allows a bushy nature around the chin.
Have a look at the images! is it an impressive beard style?
8. Arab Circle chin style
Due to its fresh and cute look, the Arab circle chin is an Arabic beard that has won the taste of many youths because they want to have a fresh look.
It gives a neat and attractive look.
Some older men prefer this style because it makes them look younger and more handsome. Arabic circle chin style may be an ideal choice for you. Especially if you are going on a first date or job interview as it can give you a responsible appearance.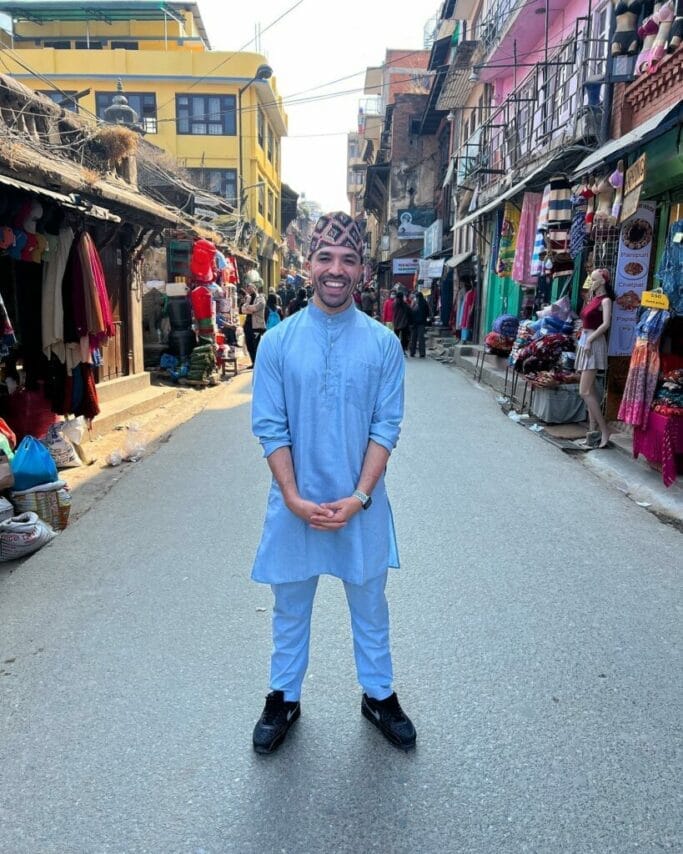 9. Perfect Old man beard.
You may be wondering why some older men can maintain a cute look as they grow older.
The secret behind their good facial look comes from the choice of their hairstyle as well as beard. The Arabic old-man style is a very attractive beard that suits old age men, especially those who have grey hair.
Do you think it is the perfect beard style?
Older men prefer this style during summer. It gives them an attractive look when they visit the beach or take a walk in the mountains.
10. The Balbo Arabic Beard
Due to its clear look, the Arabic Balbo beard is a beard style without sideburns, and it has a limited mustache.
You may love to try this one because it makes you look manly and fresh.
11. Stunning Arabic Amish beard style
Also called the spade beard, the Amish beard is historical and religious. It originated from a group of people called the Amish in Switzerland. These people had a religion that required them to shave a particular style.
To maintain their uniqueness and cultural identity.
The Arabic Amish type is very simple to shave and maintain. It has a beard only around the chin and sideburns. This beard type does not have a mustache and may be a good one for you if you are not a mustache fan.
12. The Arabic Stubble Beard
Considered by many men as a clean style.
It gives a neat-looking facial view. The stubble is a very attractive beard style you may love to try. It is a unique style because it doesn't have much longer hair around your chin or sideburns.
It has very short hair that requires much trimming to keep the hair short. It is of two kinds: the light and heavy stubble beard.
The Arabic stubble style is one of the most attractive beard styles. Because it proves some degree of hygiene in a man and gives a neat look due to its short and tidy nature.
13. Impressive stud beard style
Not leaving out the Arabic stud beard type, which gives a cool look to men, especially those with round faces. This beard type has medium-length hairs kept to cover the cheeks as well as the chin. It has a short and well-carved mustache.
This type is very common and fits all facial shapes.
It is a perfect choice for fashion lovers, especially guys that love wearing t-shirts. You may love to try this as it gives a good facial appearance.
14. Omani hottest beard
The Omani beard type is gorgeous and attractive. It has neat hair around the jawline and chin with a short and scanty mustache giving a clear and cute look.
The Omani Arabic beard is of two types: the short-length Omani and the long Omani.
This particular Arabic style is very popular among youths. Especially students, travelers, and businessmen. This model has a perfect match with the keffiyeh (the piece of cloth Arabs tie on their head)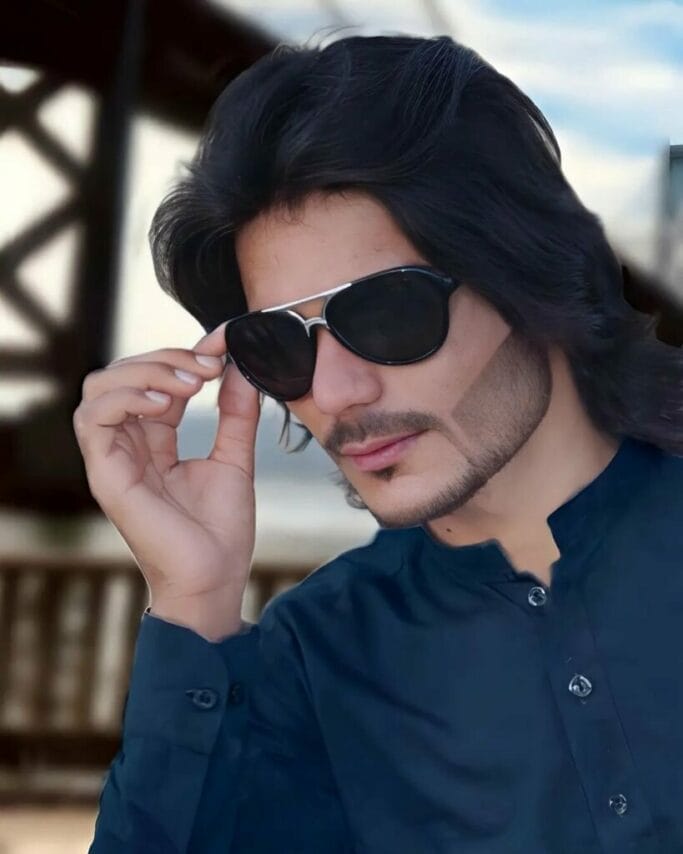 15. The classic Arabic beard
Even though considered to be one of the most attractive beard styles.
The classic Arabic beard model is also viewed by many people as a symbol of wealth and royalty. But in between all this, don't forget to watch the Arabic beard styles video! Having a similar hair length to the Omani, the classic Arabic model covers the jaw.
It has a will-carved mustache that requires regular trimming. This particular model is trendy and fashionable in every part of the world.
It is very popular with most Arabic princes.
Especially when they wear a white robe with a white keffiyeh which has become a modern costume.
Conclusion
There are many different Arabic beard styles to choose from, each with its own unique look and benefits. Whether you prefer the classic Balbo style or the impressive Omani model, there is an Arabic beard type for every man.
So if you're interested in trying out a new look, why not give one of these popular Arabic beard styles a try? You may be surprised by how great you look!
FAQs
What is an Arabic beard?
An Arabic beard is a type of facial hair style that is characterized by a full and thick beard, often with a well-groomed and trimmed appearance. This style of beard is popular in the Arab world and is associated with traditional cultural and religious beliefs. It is typically styled with a rounded shape and is sometimes combined with a mustache for a classic look. The length of the beard can vary, but many men choose to grow it as long as possible to show their devotion to their faith. The Arabic beard is often considered a symbol of strength, wisdom, and spirituality.
Why do Arabs have facial hair?
In Islam, it is believed that having a beard is a sign of following the Sunnah, which are the teachings and actions of the Prophet Muhammad. It is seen as a way to demonstrate one's commitment to their faith and to emulate the Prophet. In the Arab world, beards have been a long-standing cultural tradition and are often associated with wisdom, strength, and spirituality. Additionally, beards are seen as a symbol of manliness and maturity in many Arab communities. For these reasons, many men in the Arab world choose to grow and maintain a beard as a reflection of their religious and cultural beliefs.
Khamis Maiouf is a professional barber who graduated from Hinckley College in England with a degree in hairdressing. He has also won several barbering contests and successfully operated a barbershop for the last two decades. As a skilled hair stylist for 20 years, his goal is to teach others how to achieve a beautiful appearance through their hairstyles.