11 Stunning Beard Styles Without Mustache
Some people who love beards find it challenging to manage the hair on their upper lip, especially if the mustache is long and unkempt.
Sometimes the longer hairs get into the mouth, making it difficult to eat and drink without a mess.
Perhaps you're finding mustaches too much of a hassle, or you're just unable to grow one. Whatever the reason, you don't have to sport a mustache to rock a cool beard.
And whether you're already considering a mustache or not, now is the perfect time to explore a new look and revamp your appearance for the days ahead.
This guide will present you with the top impressive beard styles without mustache beards to get inspired.
Why Would You Prefer Beard Styles Without Mustache?
Many men might question the choice of going without a mustache when it comes to beard styles.
However, there are four compelling reasons to embrace the mustache-free look, and they might even inspire you to change your hairstyle.
You Want to Stand Out From The Crowd
It's true that mustache styles are more common than those without a mustache.
So, opting for a different beard style is a clever way to stand out from the crowd and showcase your unique facial hair.
You're Not Good at Grooming a Mustache
Mustaches are far less difficult to grow than beards, but they are more difficult to shave.
They demand a level of accuracy that you may not be ready to apply. Rather than hurting yourself every morning, the easy solution is to get away with it entirely.
Meanwhile, a beard may need more maintenance but does not require accuracy on your side. So, maintain the beard and get rid of the mustache.
You Shaved it Off!
It's a fact that at some point in every man's life, they may have accidentally shaved off more facial hair than they intended.
If you find yourself in this situation with your beard, it's important not to panic and shave off the rest.
Instead, try to view it as an opportunity to create a new, attractive style.
You're After a Specific Look
Growing a mustache can sometimes alter the overall appearance of the beard and make it less impressive.
So, if you have a particular beard style in mind, don't be afraid to shave off the mustache to achieve the desired look.
The Process of Growing a Beard Styles Without Mustache
Maintaining a beard without a mustache is simple and easy. It does not require particular skills.
Let me walk you through the steps of developing a mustache-free beard. Beard styles without a mustache. It does not need particular skills.
You should be mature enough to develop healthy and impressive beard styles.
Wait for your beard to grow for a few weeks.
Every day, clean and comb your beard.
Apply vitamin-rich beard oil to promote rapid growth and soften the hair.
How to Trim Your Beard Without a Mustache
Growing and maintaining a beard can be time-consuming, regardless of the style you aim to achieve.
However, beard styles without mustaches offer a versatile range of options, such as chinstrap beards, Amish beards, and many more.
Before making any decisions on trimming or cutting your beard, make sure it has grown to a suitable length to ensure that you can achieve your desired style.
Here are some ideas for trimming your beard without a mustache.
Clean and disinfect your shaving equipment before using it.
To eliminate dirt, rinse your hair with warm water.
Face hair should be combed.
Use a precision trimming machine or blade to shape your beard without a mustache.
Finally, remove your mustache.
The Best Beard Styles Without a Mustache
A beard without a mustache is a completely acceptable and normal style to wear.
Some individuals may grow thin or patchy mustaches, but numerous beard styles still look great without a mustache.
However, it's important to remember that beards without a mustache can sometimes elongate or widen the appearance of one's face.
Therefore, a beard style without a mustache might be the perfect option if you have an oval or triangular face shape.
This article will cover a range of beard styles, from the chinstrap to the Amish beard.
By the end of this article, you will discover that having a beard without a mustache does not limit your style options and can even allow for unique and bold choices.
Chinstrap Beard Style Without Mustache
The neat chinstrap beard without a mustache is a wonderful choice for men who want a distinctive look.
The chinstrap beard style is versatile and perfect for men with patchy facial hair.
It runs down the sides of the face and ends at the chin, providing an excellent substitute for a full beard.
There are also variations of this style that allow for growing hair at the bottom of the chin, which creates a more unique and bold look.
A thin chinstrap beard is an excellent option if you desire a well-defined bottom jaw without too much hair on the cheeks or have patchy cheek hair.
To maintain this style, keeping your hair short and tidy is essential.
The Brio Beardscape trimmer with a guard of around two or three is an ideal tool to achieve the perfect length.
The Zero-Blade can also be used to obtain a skin-close trim for a polished and sharp finish.
The Soul Patch Beard Style Without Mustache
The soul patch beard style without a mustache consists of a small strip of hair running from the bottom lip to the chin.
Maintaining this style is easy, requiring only a clean-shaven face to highlight the soul patch. The soul patch can be shaped in various ways and become the focal point of your face.
Experimenting with the length and shape of the soul patch provides a range of styling options to suit your facial features.
This beard style requires minimal grooming, and when paired with a clean-shaven look, it transforms your face into a heavenly one.
The Chin Curtain Facial Hair Without Mustaches
The chin curtain is one of the classic beard styles that is a perfect fit for those who want to showcase their adventurous side.
This unique beard style requires growing a bushy beard that extends from the chin, creating a hanging curtain effect.
To achieve the full chin curtain effect, keeping the facial hair off the cheeks and trimming the beard up to the soul patch is essential.
The only requirement for this beard style is to shave the hair above the upper lip.
And by following the contours of the face, the bushy beard creates a fascinating element to the look that is both stylish and bold.
Maintaining this look requires regular trimming, making it ideal for those who can grow a full beard without patchy areas.
Long Goatee Beard Without Mustache
A long goatee can be a fun and creative option if you want to combine different beard styles.
The long goatee requires more time to grow as it is essentially a miniature beard on the chin.
Start by growing the hair from the sides of the mouth and descending as low as you desire.
Maintaining a straight bottom section of the long goatee requires precise trimming, but it will undoubtedly make you stand out from the crowd.
Chin Puff Facial Hair Without Mustaches
The Chin Puff might be the perfect fit for you if you're looking for a low-maintenance beard style that still exudes a hint of rugged masculinity.
With this style, you'll only need to grow a small patch of hair under your chin while keeping the rest of your face clean-shaven.
Despite its minimalistic appearance, the Chin Puff requires some precision trimming to achieve the perfect placement and ensure that it's centered on your chin.
But with the right amount of attention to detail, you can rock this look with confidence and show off a unique element of your personal style.
Amish Beard Without Mustache
The Amis beard style is believed to be a lazy man's fantasy beard.
This iconic beard style, named after a former American president, Abraham Lincoln, is basically a chin curtain beard allowed to grow wild.
Its natural and unapologetic look sets it apart, making it an excellent option for those who want to let their beard hair grow without any restrictions.
Although the Amish beard style requires some shaping and trimming around the mustache area to keep it clean, it is a low-maintenance beard style that doesn't require much work.
With this beard, you can let your beard hair grow as it pleases and embrace the freedom that comes with it.
Outlined Beard Without Mustache
Creating an outlined beard style is a task that demands considerable time and patience. The results are rewarding if executed accurately.
The sides are trimmed straight down from below the chin, while the top and bottom beard lines remain clean and undamaged.
From the side, the beard resembles the letter 'L,' and it must be trimmed on a regular basis to keep the stubble at rest.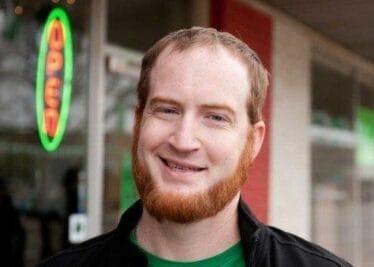 Retro Sideburns Facial Haircut Without Mustache
The retro sideburns, different from the classic mutton chops, were trendy in the 60s and 70s.
Reviving this style takes a certain level of confidence, as it requires shaving the rest of the face to let the thick and luxurious sideburns stand out.
Although smaller, retro sideburns still need attention and maintenance to keep them looking sharp and stylish.
But for those who can pull it off, this is a bold and unique look that is sure to turn heads.
But in today's world, it takes a real man to bring them back in style without worrying about trends or the opinions of others.
To achieve this look, the rest of the face must be shaved, allowing the thick and luxurious sideburns to shine and stand out as the focal point of the style.
Neck Beard Without Mustache
To achieve the neckbeard style, the entire face from the jawline and up must be shaved, leaving everything below the jawline and on the neck to grow out into epic proportions.
However, to pull off this style, it's essential to trim the jawline so that no stubble is visible, allowing the neckbeard to truly command attention.
Be prepared to receive whispers and glares from mortals who dare not take on the challenge you have embarked upon.
Lincoln Beard Without Mustache
If you really can pull it off, this is one of the beard styles without mustache that will give you status and authority.
The Lincoln beard mustache is cool-looking without a mustache out there, thanks to its association with one of America's most beloved Presidents.
But don't make the mistake of trying to achieve this look the easy way, as it requires a lot of work to get it just right. To achieve the look of Lincoln, you'll need to trim the chin curtain carefully so that every hair is the same length.
Plus, there should be no stubble on the cheeks, under the nose, or under the lips. It's a classic look that will always stay in style.
If you can pull it off, you'll look amazing in anything from skinny jeans and a t-shirt to a formal business suit.
Balbo Beard without Mustache
The Balbo beard has a cousin to the extended goatee, a modification of the classic goatee. The style typically includes a detached mustache, but it's not mandatory.
To maintain a polished and intentional appearance, you'll need to invest some time in trimming and shaping.
This style is ideal for people with patchy beard growth and is relatively easy to achieve.
Managing Beard Styles Without Mustache
Managing a beard style without a mustache requires careful attention and maintenance to keep it looking stylish and intentional.
Some general tips for managing these beard styles include:
Don't skip on your care routine; use a good beard comb or brush to detangle and straighten your hair.
Regularly trimming and shaping the beard to keep it looking neat and intentional.
Pay attention to the jawline and neck area, as this is where the beard style can stand out.
Keep the upper lip area clean with a trimmer or razor for a clean, perfect look.
A high-quality beard oil or balm keeps the beard soft, healthy, and well-groomed.
Be patient with the growth process, as it may take time to achieve the desired look.
Clean and groom the beard to prevent dirt or debris from building up.
Conclusion
Maintaining a beard without a mustache requires extra effort. A proper daily beard care routine, including cleaning, drying, and combing, is essential to keep modern beard styles healthy and neat.
Depending on the chosen style, trimming can range from simple to precise, requiring trimmers, razors, and scissors.
With patience and practice, anyone can grow and maintain a glorious moustacheless beard. Remember, a true warrior doesn't need a mustache to rock a beard worthy of Valhalla.
FAQs
Do men look better with or without a mustache?
While the traditional look of a beard includes a mustache, there's nothing inherently "weird" about sporting a beard without one.
In fact, many different beard styles look great without a mustache, such as a goatee, the soul patch, and the chin strap.
However, a beard without a mustache can change the appearance of your face, potentially making it appear longer or wider.
Do girls like guys with mustaches?
Not all women will find mustaches attractive, and many other factors, such as personality, values, and shared interests, can influence attraction.
Khamis Maiouf is a professional barber who graduated from Hinckley College in England with a degree in hairdressing. He has also won several barbering contests and successfully operated a barbershop for the last two decades. As a skilled hair stylist for 20 years, his goal is to teach others how to achieve a beautiful appearance through their hairstyles.