Master the Stubble Beard: Your Ultimate Guide to Effortless Style
Stubble Beard for Every Gentleman
Are you ready to embark on a "stubble-icious" journey? The stubble beard is the perfect way to strike a balance between rugged MASCULINITY and refined grooming.
Not too clean-cut, but not too wild, this popular facial hair style has been winning hearts and turning heads for years.
Whether you're looking to give your face a fresh new look or simply want to experiment with different styles, the versatile stubble beard has got you covered.
So, buckle up and get ready to embrace the allure of the best stubble beard styles, where sophistication meets untamed charm!
15 Stubble Beard Styles to Elevate Your Look
1. The Uneven Stubble Beard
A unique and effortless look can be achieved with the uneven stubble beard.
This style is perfect for men who want a more natural, rugged appearance. I personally appreciate how it adds character to my face while still being low-maintenance.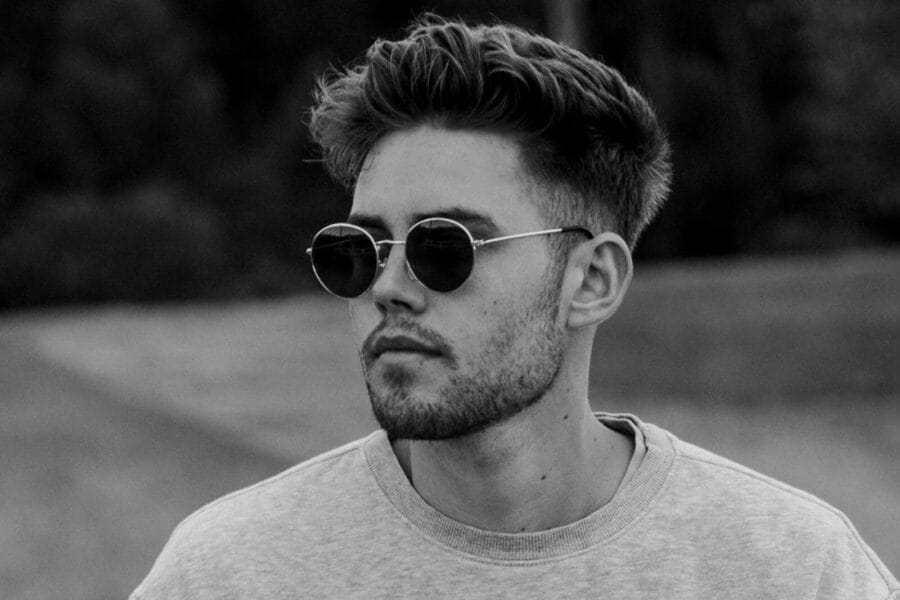 2. Stubble Beard with Moustache
One of my favorite styles is the stubble beard with a bold mustache.
It highlights the upper lip, adding distinction and charm to your overall look. The balance between the two elements helps create a striking visual effect.
3. 5 O'Clock Shadow Stubble Beard
The 5 o'clock shadow stubble beard is a classic look that never goes out of style.
It's a great option for men who prefer a subtle and masculine appearance. I find this style particularly appealing for its simplicity and low upkeep.
4. Intricate Stubble Beard
An intricate stubble beard can elevate your style with detailed patterns or designs.
I enjoy experimenting with different shapes and lines to create a personalized and artistic expression. Remember to use a precision trimmer to achieve clean lines.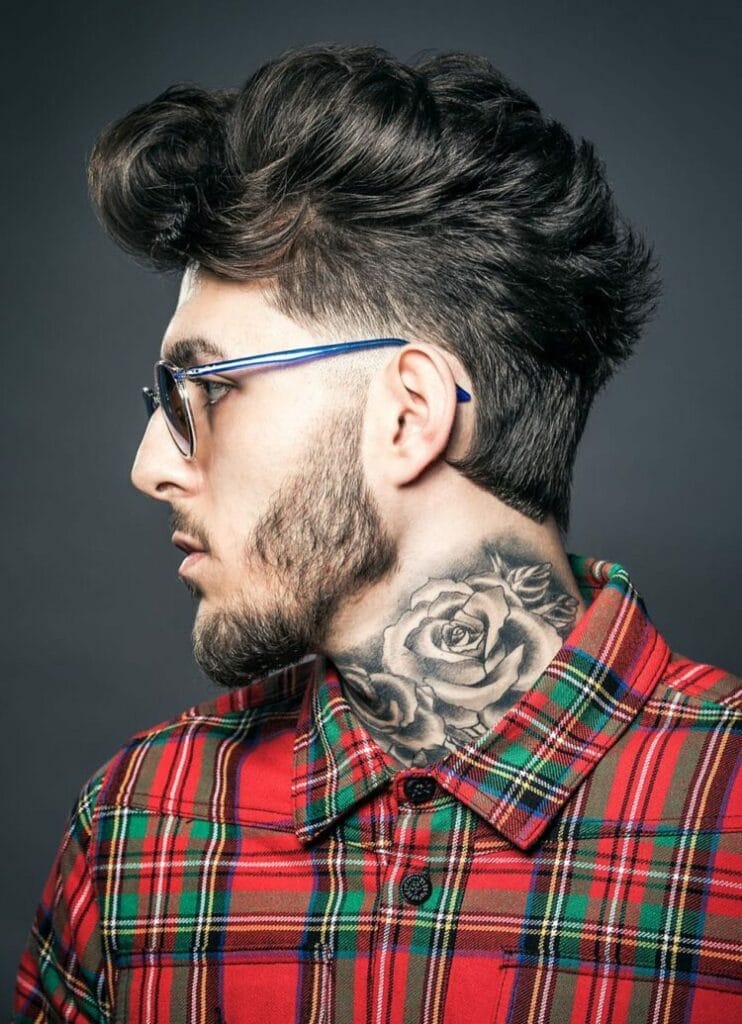 5. Casual Stubble Beard
For a laid-back and approachable look, try the casual stubble beard.
This style is perfect for everyday wear and requires minimal effort. I appreciate its versatility and how it complements various face shapes.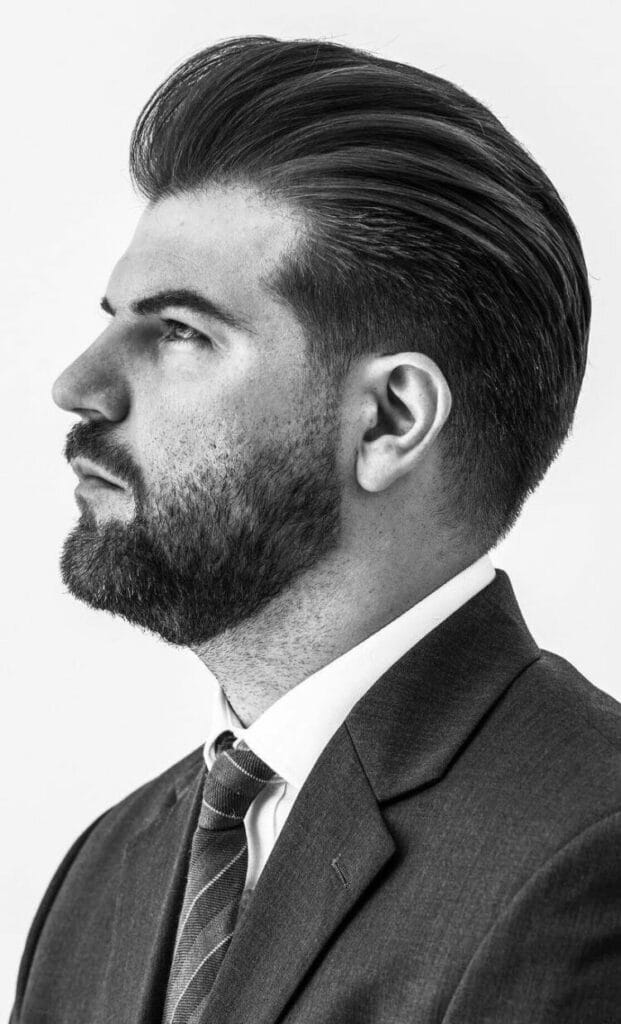 6. Separate Moustache and Stubble Beard
Another interesting style is the separate mustache and stubble beard.
This option allows for more individuality and contrast between facial hair elements. I find it particularly attractive when the mustache is kept thicker than the rest of the stubble.
7. Stubble Beard Goatee
The stubble beard goatee is a timeless and sophisticated option.
Focusing on the chin and surrounding areas, adds definition to the lower part of the face. I love how this style enhances my jawline and adds a touch of refinement.
8. Extended Stubble Beard
An extended stubble beard offers a bolder and more prominent look.
It's ideal for men who want to make a statement with their facial hair. I enjoy the extra coverage and dimension it provides to my face.
9. Dense Stubble Beard
For a fuller appearance, opt for a dense stubble beard. This style offers more texture and volume, creating a STRIKING look. I find it particularly suitable for men with patchy or uneven beard growth.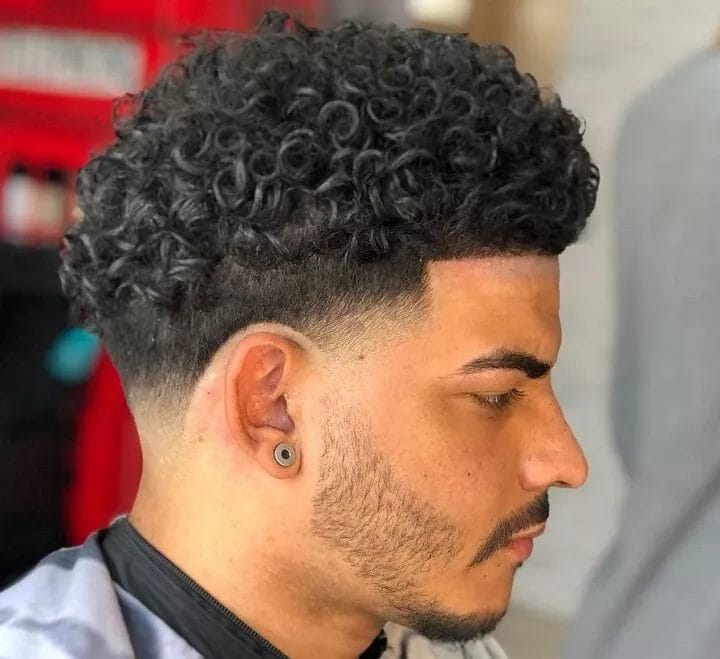 10. Stubble Beard Chin Strap
The stubble beard chin strap emphasizes the jawline and adds a contemporary touch to your appearance.
I appreciate its streamlined and edgy aesthetic, making it a standout choice among the many beard styles.
11. Disheveled Beard
A disheveled stubble beard embraces a carefree and bohemian vibe.
This look is perfect for men who prefer a more relaxed approach to grooming. I enjoy how it adds an element of nonchalance to my overall appearance.
12. Gradual Stubble Beard
The gradual stubble beard creates a gradation effect by varying the length of facial hair.
It offers a dynamic and intriguing look that is sure to turn heads. I find this style especially flattering on men with strong facial features.
13. Beard with V-Shape
A stubble beard with a V-shape is a distinctive and eye-catching style that accentuates the jawline.
This look adds a sense of sharpness and structure to your face. I've found that it's particularly flattering on men with rounder facial features.
14. Stubble Beard on Chin
Focusing on the chin area, the stubble beard on the chin creates a minimalistic and focused look.
This style is great for men who want to draw attention to the lower part of their face. I enjoy the simplicity and ease of maintenance that comes with this beard style.
15. Comprehensive Neck Stubble Beard
The comprehensive neck stubble beard is an innovative take on traditional beard styles.
By extending the stubble down to the neck, it adds a unique and edgy appearance. I appreciate the added dimension this style brings to my overall look, making it a standout choice.
5 Grooming Tips for Stubble Beard
Step 1. Trim Regularly
n my experience, maintaining the perfect stubble beard requires consistent trimming.
Invest in a quality beard trimmer and trim your stubble every couple of days to keep it at the desired length.
Step 2. Moisturize Daily
A well-groomed stubble beard starts with healthy skin.
I always make sure to apply a good-quality moisturizer on my face and neck, focusing on the beard area to keep the skin hydrated and prevent itching.
Step 3. Choose the Right Style
Not all stubble beard styles suit every face shape.
I've found it essential to consider my face shape before choosing a stubble beard style, ensuring it complements my features and enhances my overall look.
Step 4. Exfoliate Weekly
To keep my stubble beard looking its best, I exfoliate my skin once a week.
This process removes dead skin cells and helps prevent ingrown hairs, making my beard appear cleaner and more POLISHED.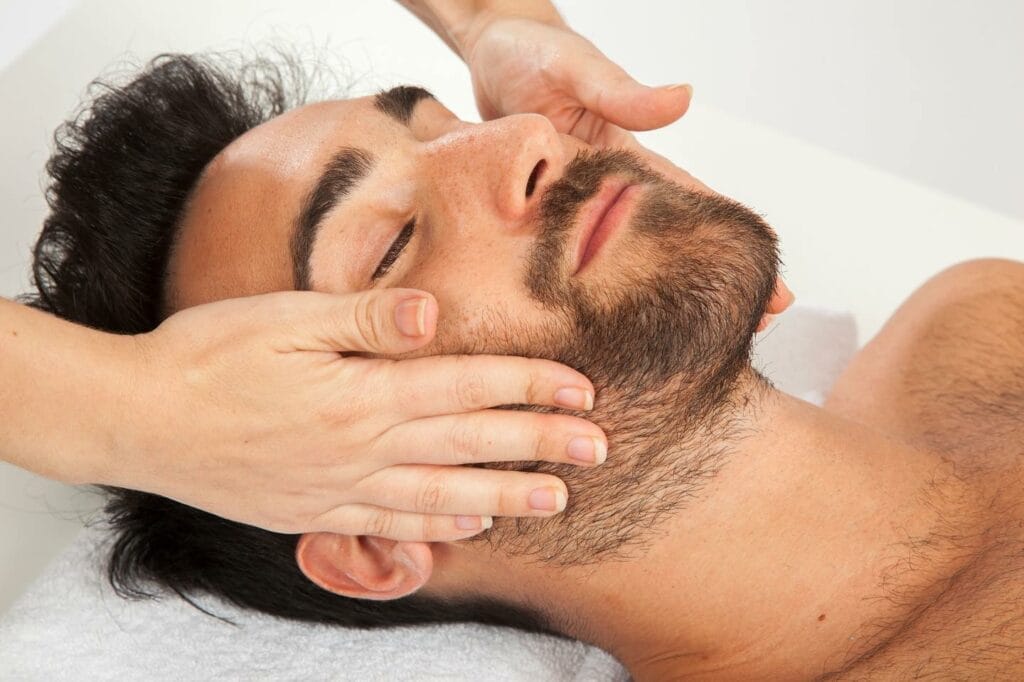 Step 5. Maintain Clean Lines
Lastly, I always pay attention to the edges of my stubble beard.
Keeping the lines clean and well-defined is crucial for a polished appearance. I use a precision trimmer to shape my beard and ensure it stays looking sharp.
Conclusion
In conclusion, exploring the diverse world of stubble beard styles can transform your appearance and boost your confidence.
From classic to innovative looks, there's a stubble beard style for every personality and PREFERENCE. Don't be afraid to experiment and find the perfect style that suits you best.
FAQS
Q1. How is a stubble beard maintained?
Maintaining a stubble beard requires consistent trimming to keep it at the desired length. Using a high-quality trimmer with adjustable settings is essential. Regularly washing and conditioning your facial hair, as well as applying beard oil, helps maintain a healthy and well-groomed stubble beard.
Q2. How long does it take a stubble beard to grow?
The growth time for a stubble beard varies among individuals and depends on factors like genetics, hormones, and overall health. Generally, it takes anywhere from a few days to a week for a stubble beard to form. By maintaining a consistent grooming routine and staying patient, you can achieve a well-defined and appealing stubble beard look.
Q3. What is the lasting period of a stubble beard?
The lasting period of a stubble beard depends on your personal grooming preferences and the rate at which your facial hair grows. With proper maintenance, including regular trimming and conditioning, your stubble beard can remain a stylish and appealing choice indefinitely. The key to a long-lasting and attractive stubble beard is staying consistent with your grooming habits and adjusting as needed.
Q4. Is a stubble beard more appealing?
A stubble beard can be more appealing as it adds a touch of masculinity and ruggedness to one's appearance. This facial hair style helps accentuate facial features, create a more defined jawline, and offers a versatile look suitable for various occasions. Ultimately, the appeal of a stubble beard depends on individual preferences and how well it complements your unique facial structure.
Q5. Is it possible for anyone to develop a stubble beard?
While most people can develop a stubble beard, factors like genetics, hormones, and health can impact the growth rate and fullness of facial hair. However, with patience and proper grooming techniques, many individuals can achieve a desirable stubble beard. Keep in mind that the appearance and growth patterns will vary, so it's essential to embrace your unique stubble beard style.
Khamis Maiouf is a professional barber who graduated from Hinckley College in England with a degree in hairdressing. He has also won several barbering contests and successfully operated a barbershop for the last two decades. As a skilled hair stylist for 20 years, his goal is to teach others how to achieve a beautiful appearance through their hairstyles.