Soul Patch Beard: Unleash Your Inner Bohemian Rockstar!
Ah, the soul patch beard – a small patch of whiskers that has sparked a thousand conversations and even more opinions.
This tiny tuft of facial hair, nestled just below the lower lip, is not just a STYLE STATEMENT, but rather, an ode to one's individuality. You could say that it's the "soul" reason some people stand out in a crowd.
If you're looking to add a touch of personality to your grooming game, you've come to the right place.
In this article, we'll explore the various styles of the soul patch beard, its dynamic combinations, and how it can help you express your unique identity.
So sit back, relax, and let's "patch" things up together as we dive into the world of the soul patch beard!
The Elegant Soul Patch Beard
The Elegant Soul Patch Beard is a timeless facial hair style, exuding an air of sophistication and panache.
This classic look involves growing a small patch of hair just below the lower lip, adding a touch of character to any gentleman's appearance.
The Soul Patch effortlessly combines with other beard styles, creating a versatile and fashionable statement for the modern man.
Soul Patch Beard Styles: 10 Distinctive Looks to Define Your Style
1. Small and Neat Soul Patch Beard
A stubble beard can work wonders when paired with a small and neat soul patch.
I've found that this combination exudes a stylish and refined look. The key is to keep your facial hair well-trimmed, ensuring the soul patch remains small, distinct, and tidy.
2. Extended Soul Patch Beard
An extended soul patch beard is perfect for men who want to make a bold statement.
As a variation of the stubble beard, the soul patch is allowed to grow longer, extending downward from the lower lip. Just remember to maintain the shape and length to avoid it looking unkempt.
3. Soul Patch Beard Combined with a Mustache
For a truly distinguished appearance, try combining a soul patch beard with a stubble mustache.
This dynamic duo adds character and balance to your face. You can experiment with various mustache styles like the handlebar or chevron to achieve your desired look.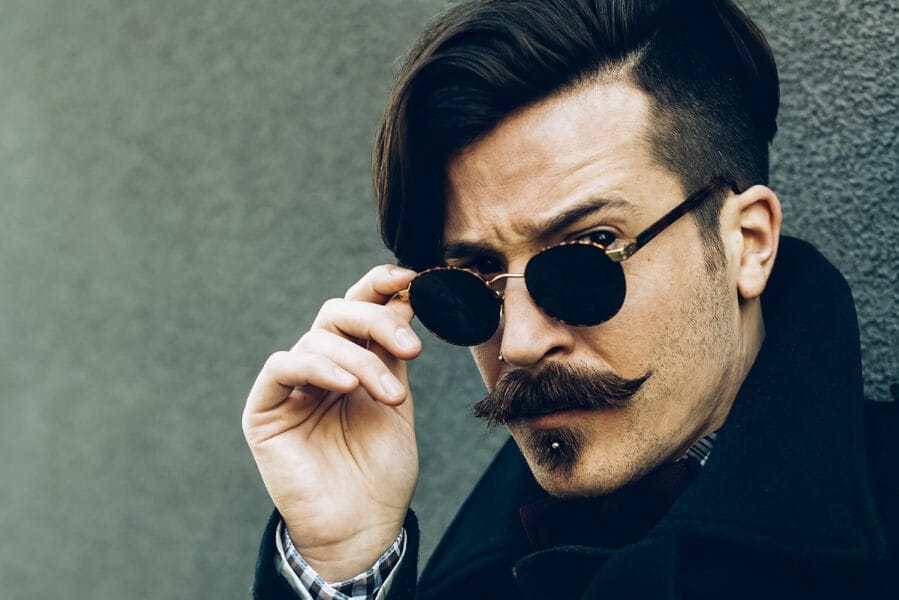 4. Soul Patch and Full Beard Fusion
A full beard can benefit from a soul patch, as it enhances the overall facial hair arrangement.
The soul patch adds a unique touch, drawing ATTENTION to the chin area. Just make sure to trim and maintain the soul patch to prevent it from getting lost in your full beard.
5. Soul Patch Beard Integrated with a Goatee
Incorporating a soul patch beard into a goatee creates a harmonious blend of facial hair styles.
This combination accentuates the chin and lip, giving a more defined appearance. Don't forget to keep both the soul patch and goatee well-groomed for a polished look.
6. Soul Patch, Mustache, and Jawline Beard Trio
The soul patch, mustache, and jawline beard trio is an excellent choice for men seeking a distinctive facial hair style.
This combination adds dimension to your face while still showcasing the soul patch. Ensure each component is well-trimmed to achieve a cohesive look.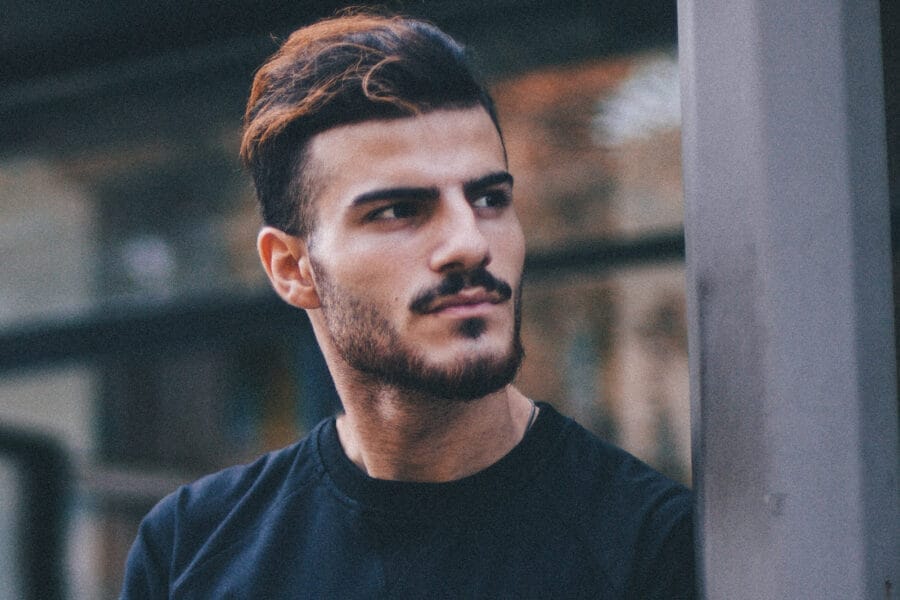 7. Soul Patch, Mustache, and Chin Patch Ensemble
A soul patch, mustache, and chin patch ensemble is perfect for creating a striking appearance.
This versatile style allows you to play with various mustache and chin patch designs. Just be sure to maintain a well-defined soul patch for the best results.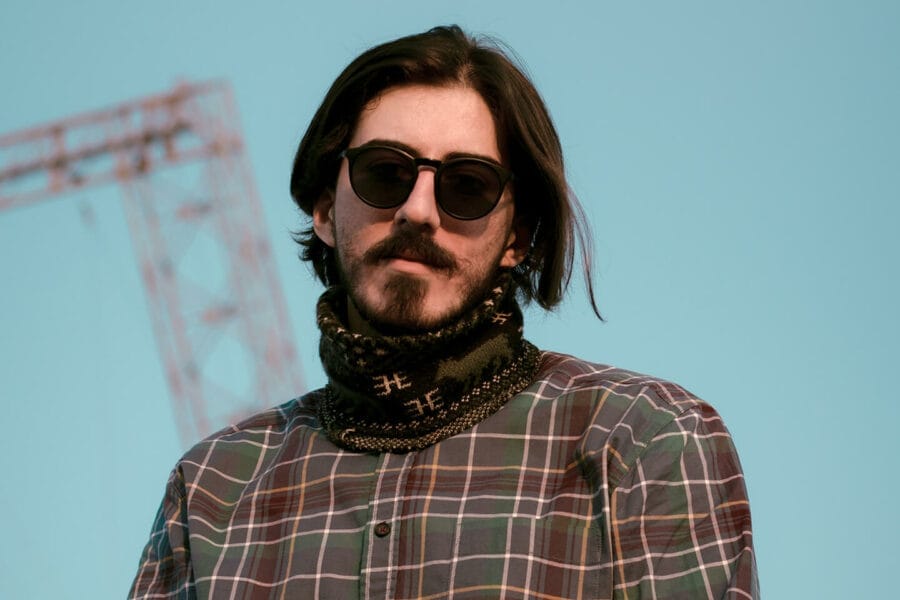 8. The Soul Patch and Beard Unison
Pairing a soul patch with a beard unison adds a touch of individuality to a traditional beard.
The soul patch complements the beard by drawing attention to the lower lip area. To achieve this look, maintain a clean and well-groomed beard while keeping the soul patch in check.
9. Soul Patch and Stubble Collaboration
A soul patch and stubble collaboration offers a subtle yet stylish way to wear a soul patch.
The stubble adds texture to your face without overpowering the soul patch. This low-maintenance style is PERFECT for men who want a more laid-back appearance.
10. Broad Soul Patch Beard
A broad soul patch beard is perfect for men looking to make a bold impression.
The wider soul patch adds weight to the chin area, creating a more dramatic effect. Keep the soul patch well-trimmed and defined to ensure it remains the focal point of your facial hair.
How to Maintain a Soul Patch Beard? A Step-by-Step Guide:
Step 1. Trim Regularly
To keep your soul patch beard well-groomed, use a beard trimmer to maintain its shape and length, ensuring it complements your facial features.
Step 2. Keep it Clean
Wash your soul patch beard with a gentle beard shampoo, avoiding harsh chemicals that can damage hair and skin.
Step 3. Apply Beard Oil
Nourish your soul patch beard with high-quality beard oil to keep it soft, healthy, and smelling great.
Step 4. Comb it Out
Use a beard comb to detangle and style your soul patch beard, preventing knots and promoting even growth.
Step 5. Visit a Barber
Schedule regular appointments with a professional barber to ensure your soul patch beard is shaped and maintained to perfection.
Conclusion
The soul patch beard offers a distinctive and timeless way to showcase one's individuality and personal style.
By maintaining a well-groomed appearance and tailoring the shape to suit your facial features, you can create a striking and appealing statement. Embrace the soul patch, and let it be a REFLECTION of your authentic self-expression.
FAQs
Q1. What does "soul patch" mean exactly?
A "soul patch" refers to a small patch of facial hair grown just below the lower lip, typically above the chin. This iconic style, the soul patch beard, gained popularity among jazz musicians and beatniks in the 1950s and 1960s. It symbolizes a sense of individuality, creativity, and sometimes even rebellion, making it a distinctive choice for personal expression.
Q2. What should a soul patch look like?
A soul patch beard should be a small, well-groomed patch of facial hair located just below the lower lip and above the chin. It can be narrow or wider, depending on personal preference and facial structure. Aiming for a neat, symmetrical shape, this distinctive style should complement your facial features and express your unique personality while maintaining a polished and intentional appearance.
Q3. How can a soul patch appear appealing?
To make a soul patch beard appear appealing, focus on maintaining a tidy and well-groomed appearance. Shape the patch to suit your facial structure and choose a width that enhances your features. Keep the surrounding area clean-shaven to accentuate the soul patch. Incorporate a suitable beard oil for softness and shine, ensuring that your soul patch stands out as an attractive and intentional style statement.
Q4. What is the origin of a soul patch beard?
The origin of the soul patch beard dates back to the 1950s and 1960s, when it gained popularity among jazz musicians and beatniks. Associated with counterculture movements, it symbolized creativity, nonconformity, and artistic expression. Over time, the soul patch has transcended its initial cultural context, becoming a versatile and distinctive facial hair style embraced by individuals seeking a unique and personalized appearance.
Q5. What should a soul patch look like?
A soul patch beard should be a focused patch of facial hair located directly below the lower lip and above the chin. The shape and width can vary, tailored to complement your facial features and personal style. Strive for a clean, symmetrical appearance and ensure the surrounding skin remains clean-shaven. This will create a polished, intentional, and appealing soul patch that highlights your unique personality.
Khamis Maiouf is a professional barber who graduated from Hinckley College in England with a degree in hairdressing. He has also won several barbering contests and successfully operated a barbershop for the last two decades. As a skilled hair stylist for 20 years, his goal is to teach others how to achieve a beautiful appearance through their hairstyles.