10 Italian Beard Styles for the Fashion-Forward Man
The resurgence of beard styles in the last decade has seen guys searching for ideal mustaches to complement their facial looks.
Several styles have been branded "Italian Beard Styles." It's true that Italians love beards. But such a thing as having specific haircuts for Italians is a story for another day. Referring to them by this name allows people to understand a particular beard style.
This article gives you a summary of the sexiest Italian beard styles you probably didn't know existed.
Italic Balbo Beard
The Balbo beard is made up of the soul patch, a floating mustache with no sideburns, and follows the line of your mouth. Its appearance is that of a boxed beard but without any hair on the cheeks.
Persons with round faces rock in this style because it makes their faces take a box shape.
This beard doesn't limit your wardrobe choice since both the official and casual attire fit well. If you are the daring barbaric, spice it with a red or orange dye to show the Viking in you.
Italian Verdi Beard
Like many celebrities such as Conor McGregor, lift your appearance by wearing this beard style.
It's quite the same as a full beard. The diverting point is its mustache which floats above the beard. Your lower lip hair must be no more than 10 cm. The hair at the end of your mustache (corners) should exceed the sides by 1.5 cm.
Do you have a square face? This is the ideal beard style for you.
Flaunt this beard style to parties and business gatherings if you are a middle-aged guy. Use some beard wax to mold the state of the mustache you want.
Italic Short stubble
Put on the short stubble as your beard style, and you don't have to worry about your wardrobe. It allows you to clad in your casual and official attire. You can wear it to any occasion, from parties to official functions such as business meetings.
I highly recommend guys with square-shaped faces wear this style for a fashionable look. check all types of beards too!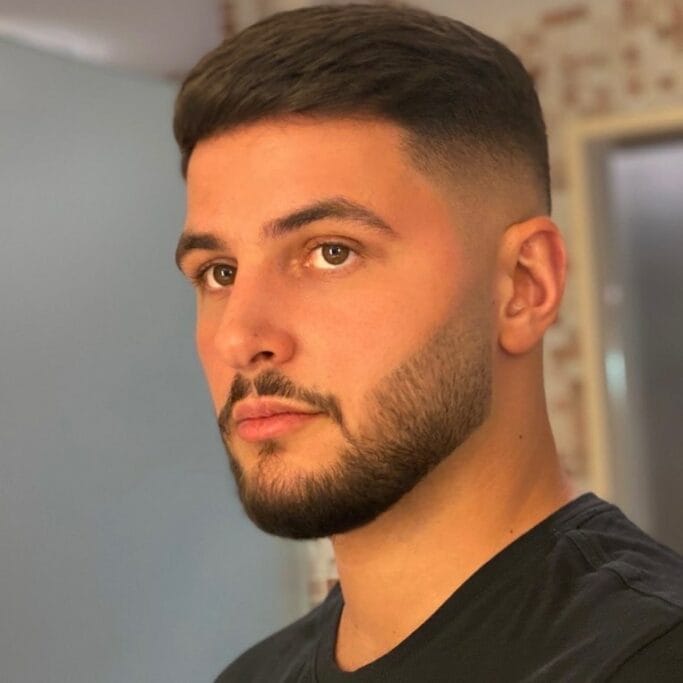 How do you style this trendy Italian beard styles
Have a complete shave of your beard.
Wait for the beard to grow to the desired length.
Trim it to the right shape.
Shave facial hair on the neck and cheek line.
Italian Hipster Beard
The Hipster beard is the most attractive Italian beard style you can flaunt at offices and parties.
Trim your mustache to a level size to match this beard style. The Hipster beard is arguably classy when worn with the slick back hairstyle.
Young and middle-aged guys are touted as the best fit for this beard style. Plus, rock in this style if your face is square-shaped.
Italic Viking Facial Haircut
Wearing the Viking beard makes your appearance masculine and edgy. Covering your upper lips with a thin mustache adds maturity to your look.
Clean this bushy beard at regular intervals to ensure it's neat and polished.
Wear the Viking beard with any attire, both official and casual. Walk with confidence to any official function or informal gatherings such as parties, and people will turn their eyes toward you.
This beard style best suits guys above 50 years. Plus, your face has to be either square-shaped or round-shaped for this ultra-cool beard.
Italian 5'o Clock Shadow Beard
It is another easy-to-maintain beard style that gives a mature look and adds flavor to your personality. Young boys are perfect candidates for this amazing beard style. They can flaunt this beard with casual or formal wear.
Give this beard a try if your face is square and draw the attention of everyone on the streets.
Wear it to offices, interviews, colleges, and informal events. However, you must trim this beard often to keep it in shape.
Italian Tapered Facial Hair
Italian tapered facial beard will give your lady friends sleepless nights. It's stunning and sexy. The style requires trimming at the cheek line and neck, and you are good to go.
Rocking in this beard gives you a completely NEW look at the lowest maintenance cost. Combine it with a soul patch or circle beard for a heightened look.
Your face must be round-shaped to flaunt this ultra-glamorous beard style.
Another exciting bit is that you can sport it with casual or formal wear. Tapered beard style suits middle-aged men.
Get the best combination of Italian beard styles with Italian hairstyles!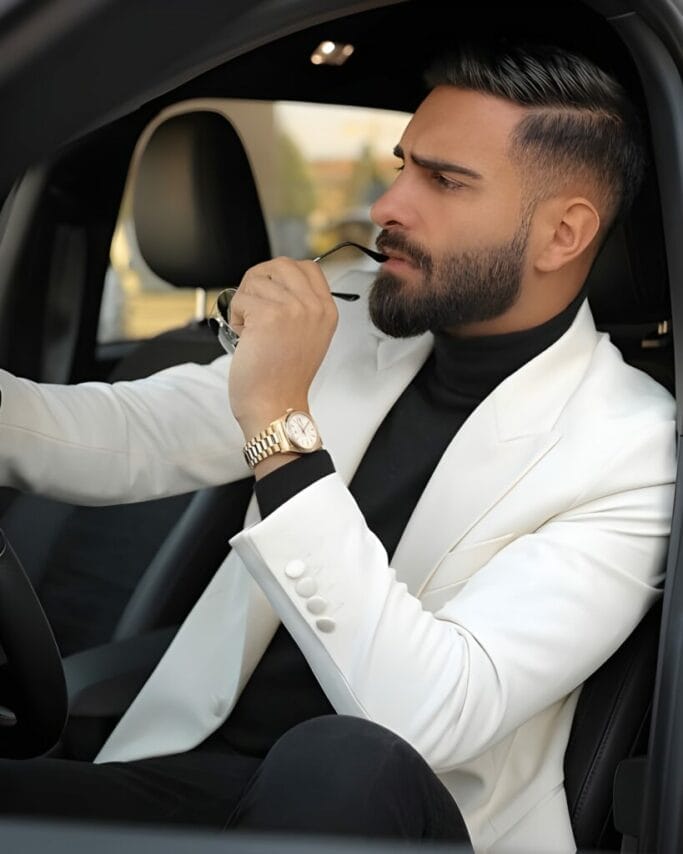 Italic Style Goatee without Mustache
This sleek style is perfect for younger and middle-aged men. To wear it, you have to clean-shave your cheeks and keep a soul patch, chin hair, and a slight mustache.
This beard is suitable for round-shaped or oval-shaped faces.
Flaunt this beard with semi-formal or business casual attire.
Mix this crispy beard with a buzz-cut hairstyle for a striking look. Rock at offices, parties, prom nights, and informal events with this amazing beard.
Italian Long Stubble
Do you like a beard and don't know which style to go for? Start with the long stubble beard. Any face shape is perfect for this beard style.
You have to trim it regularly to maintain its shape.
This edgy and mature beard needs high maintenance to look cleaner and polished. This ultra-sleek beard suits younger boys and middle-aged men.
Sport long stubble with formal wear and walk to your workplace, debates, conferences, and informal events.
Do you have bald patches in your long stubble?
If YES, apply beard oil over your beard to fill those patches.
Italian Garibaldi Beard Style
Garibaldi's beard looks fine with a thick mustache. Make no apologies for flaunting the trimmed version too. This glossy beard style gives you confidence and adds a manly look to your personality.
Wear it to parties, conferences, and informal events.
Your face has to be square-shaped for this stylish beard style. This mature beard suits middle-aged men.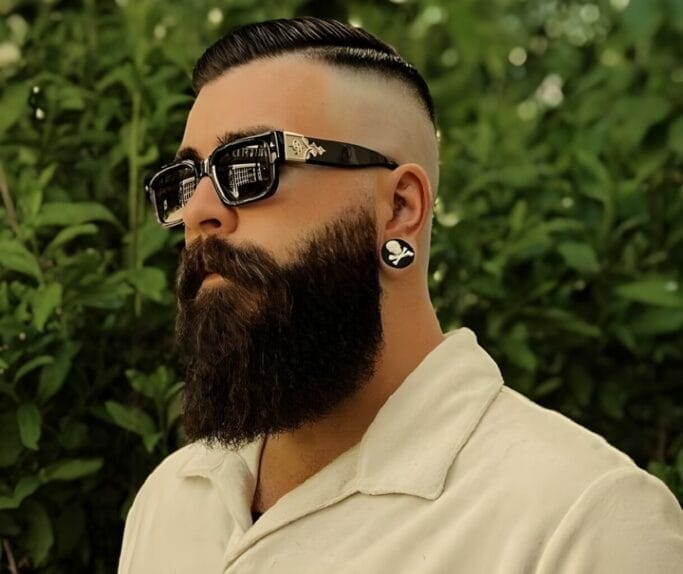 Conclusion
Italian beard styles add a mature and funky look to your personality. They are easy to style and not expensive to maintain.
But you must care for your Italian beard daily. Oil and comb your beard for a more polished texture. Plus, a healthy diet helps you to maintain these sexy beard styles.
Khamis Maiouf is a professional barber who graduated from Hinckley College in England with a degree in hairdressing. He has also won several barbering contests and successfully operated a barbershop for the last two decades. As a skilled hair stylist for 20 years, his goal is to teach others how to achieve a beautiful appearance through their hairstyles.