The Full Beard Revolution: Unleash Your Inner Lumberjack!
When it comes to facial hair, it's time to go big or go home! The Full Beard is the epitome of rugged masculinity and timeless style.
This ever-popular look has graced the faces of men throughout history, transcending trends and making an undeniable statement.
A Full Beard is more than just a facial hair choice – it's a bold expression of individuality and confidence.
When properly groomed and maintained, a Full Beard can ELEVATE your look, adding a touch of sophistication and strength to your overall appearance.
In this article, I'll explore how you can embrace this classic style. So, let's get ready to unleash your inner lumberjack and dive deep into the realm of the Full Beard.
Bold Statements of the Full Beard
The Full Beard is a classic facial hair style that can be tailored to fit your personal style.
There are numerous variations that can help you achieve a look that is both unique and distinctive.
Some of the most famous wearers of the full beard include legendary figures like Abraham Lincoln, Ernest Hemingway, and Charles Darwin, each showcasing their individuality through their iconic facial hair.
Bandholz Beard: A Modern Classic
When I first heard of the Bandholz Beard, I was instantly intrigued.
This style is named after Eric Bandholz, the founder of Beardbrand, who popularized it in the beard community.
Characterized by its long, full appearance, the Bandholz Beard effortlessly combines sophistication with a touch of ruggedness. It's perfect for men who want to make a statement with their facial hair.
Garibaldi Beard: Timeless Elegance
The Garibaldi Beard is another popular Full Beard variation that has a rich history behind it.
This style is named after the Italian general Giuseppe Garibaldi, who was well-known for his commanding presence and distinctive facial hair.
The Garibaldi Beard features a rounded, bushy appearance with a slightly trimmed mustache. It's an ideal choice for men who want to maintain a natural yet refined look.
Verdi Beard: A Perfect Symphony
The Verdi Beard is a full beard style that speaks to my inner artist.
Named after the famous Italian composer Giuseppe Verdi, this beard variation is all about balance and harmony.
It features a shorter beard length, complemented by a distinct, well-groomed mustache. The Verdi Beard is the perfect choice for men who desire a facial hair style that is both elegant and expressive.
Your Ultimate Full Beard Guide
Growing a Full Beard: The Ultimate Patience Test
When I decided to grow a Full Beard, I quickly realized that patience and perseverance were essential.
To start, ensure that you have a consistent skincare routine to promote healthy facial hair growth.
Next, resist the urge to trim or shave for at least 4-6 weeks, allowing your beard to grow evenly.
Lastly, be prepared to manage the inevitable itchiness with quality beard oil or balm. Remember, good things come to those who wait!
Trimming a Full Beard: Precision and Artistry
Once you've achieved your desired beard length, it's time to master the art of trimming a Full Beard.
I recommend investing in a high-quality trimmer with adjustable guard lengths. Start by combing your beard to remove tangles, and then trim your beard using a guard that matches your desired length.
Remember to trim your mustache and neckline, ensuring a clean and well-groomed appearance. Finally, use scissors to snip any stray hairs, and you're all set!
Long-Term Beard Care: The Key to a Glorious Full Beard
In my journey to maintain a Full Beard, I've learned that long-term beard care is crucial for keeping my facial hair looking its best.
Begin by washing your beard with a gentle beard shampoo 2-3 times a week to keep it clean and healthy.
Regularly apply beard oil or balm to moisturize and soften your beard, while also combating itchiness.
Lastly, invest in a quality beard brush or comb for daily grooming, ensuring your Full Beard stays tangle-free and well-maintained.
Full Beard for Different Face Shapes
Oval Face Shapes: The Jack of All Trades
If you have an oval face shape, consider yourself lucky!
As someone with an oval face, I've found that the Full Beard works exceptionally well, as it complements the balanced proportions of this face shape.
Feel free to experiment with different beard styles, as your versatile facial structure can pull off most looks with EASE.
Square Face Shapes: Strong and Bold
For gents with square face shapes, a Full Beard can accentuate your strong jawline and angular features.
I recommend opting for a beard style that is slightly longer at the chin to add some length to your face, creating a harmonious balance between your prominent features and your facial hair.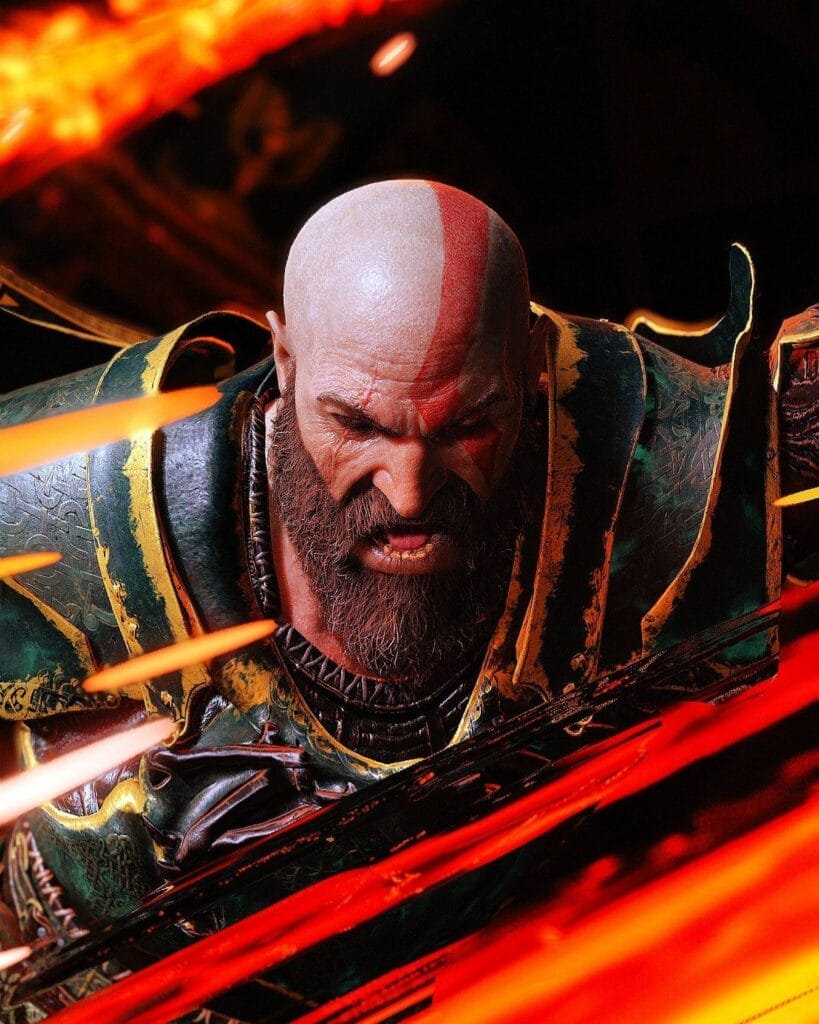 Heart Face Shapes: Softening the Edges
A heart face shape can benefit from a Full Beard by softening the sharper angles of the face.
In my experience, a well-groomed beard that gradually tapers from the sideburns to the chin can create the illusion of a more balanced and elongated facial structure, enhancing your overall appearance.
Triangle Face Shapes: Strategic Balance
If you have a triangle face shape, a Full Beard can help balance your wider jawline and narrower forehead.
I've found that a beard with more volume on the cheeks and sides can create a more proportional look, drawing attention away from the jawline and towards the center of the face.
Diamond Face Shapes: A Gentle Approach
For men with diamond face shapes, a Full Beard can work wonders in softening the prominent cheekbones and angular jawline.
Opt for a beard that is shorter on the sides and fuller at the chin, creating a more harmonious facial appearance that accentuates your striking features.
Oblong Face Shapes: Horizontal Harmony
An oblong face shape can benefit from a Full Beard that adds width to the face, balancing the naturally elongated proportions.
As an oblong-faced friend of mine discovered, a beard with more volume on the sides and a shorter length at the chin can create the illusion of a more proportionate and balanced facial structure.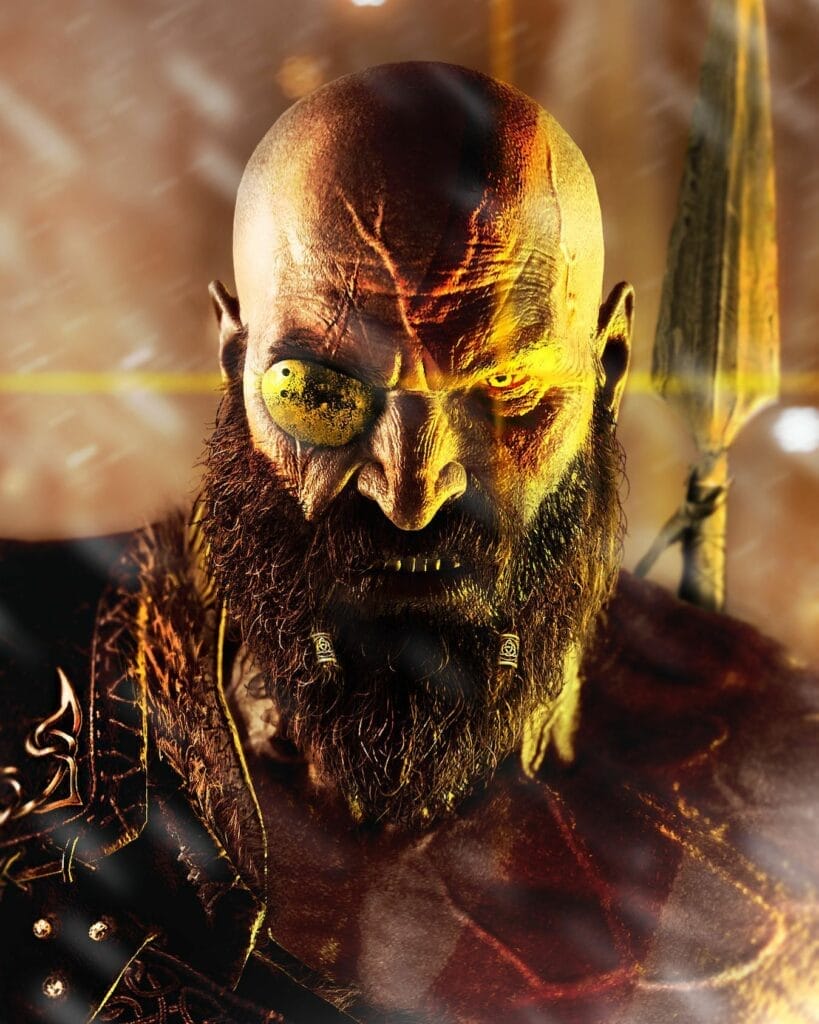 Round Face Shapes: Defining the Contours
Lastly, a round face shape can be transformed with a Full Beard that adds definition and structure.
I recommend a beard style that is longer at the chin and shorter on the sides, creating the illusion of a more elongated and angular facial appearance.
Conclusion
Embracing a Full Beard can truly transform your look and make a bold statement.
As I have explored, this timeless symbol of masculinity and strength has rich historical and cultural significance.
With proper grooming and care, your Full Beard will undoubtedly ELEVATE your style, exuding confidence and sophistication.
FAQs
Q1. Is it attractive to have a full beard?
The attractiveness of a full beard depends on personal preference. Some individuals find a full beard ruggedly handsome, while others prefer a clean-shaven look. Either way, owning a full beard with confidence is the key to making it attractive.
Q2. What makes a full beard?
A full beard is achieved when facial hair grows in all areas of the face, including the cheeks, chin, and neck. Genetics, hormones, and age play a significant factor in determining beard growth, but consistent care and maintenance are necessary for a healthy and full-looking beard.
Q3. How should a full beard look?
A well-groomed full beard should be clean, trimmed, and styled to suit the wearer's face shape and personal style. It should be washed regularly, conditioned to avoid itchiness, and trimmed to prevent split ends. Beard oil or balm products can also help to give a shiny and healthy look.
Q4. When should you have a full beard?
There is no specific deadline for growing a full beard, but it is best to let it grow freely without trimming or shaving until it reaches its full potential. Patience is key, as it takes time to grow a full beard. Once a full beard is achieved, one can then assess whether it suits their lifestyle or profession.
Q5. How long is the average full beard?
The length of a full beard varies from person to person, depending on factors like genetics, age, and lifestyle. On average, a full beard can take around four to six months to grow, but with proper care, it can grow as long as two feet! However, it's important to keep it trimmed and tidy to avoid looking unkempt.
Khamis Maiouf is a professional barber who graduated from Hinckley College in England with a degree in hairdressing. He has also won several barbering contests and successfully operated a barbershop for the last two decades. As a skilled hair stylist for 20 years, his goal is to teach others how to achieve a beautiful appearance through their hairstyles.