20 Unique and Trendy Beard Styles for Round Face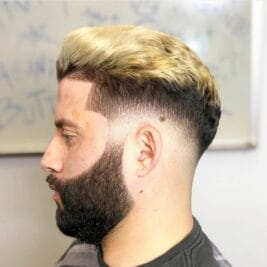 Do you have a round face? And looking for some great beard styles for round face. I can understand your struggle with choosing the perfect beard style. Well, here is something to get you an excellent beard style. Everything is changing with the changing scenario, including living styles, grooming styles, and personality.
There was a period when clean shaved faces were regarded as handsome, and nowadays, men are not considered men unless they have a proper grownup beard. 
If a person's genes prevent them from growing a beard, they will undergo a transplant. This much beard is important in today's world, which is both modern and fashionable. Beards have become an essential element of a person's personality and the type of beard he has and how he maintains it. Every detail counts since the beard is a way to someone's personality. 
For every facial shape, there are different beard styles. However, people with round faces struggle a lot for a beard style and its maintenance. Their ultimate focus is to hide a little area of their face and give it a proper frame, defining their facial features, particularly a jawline.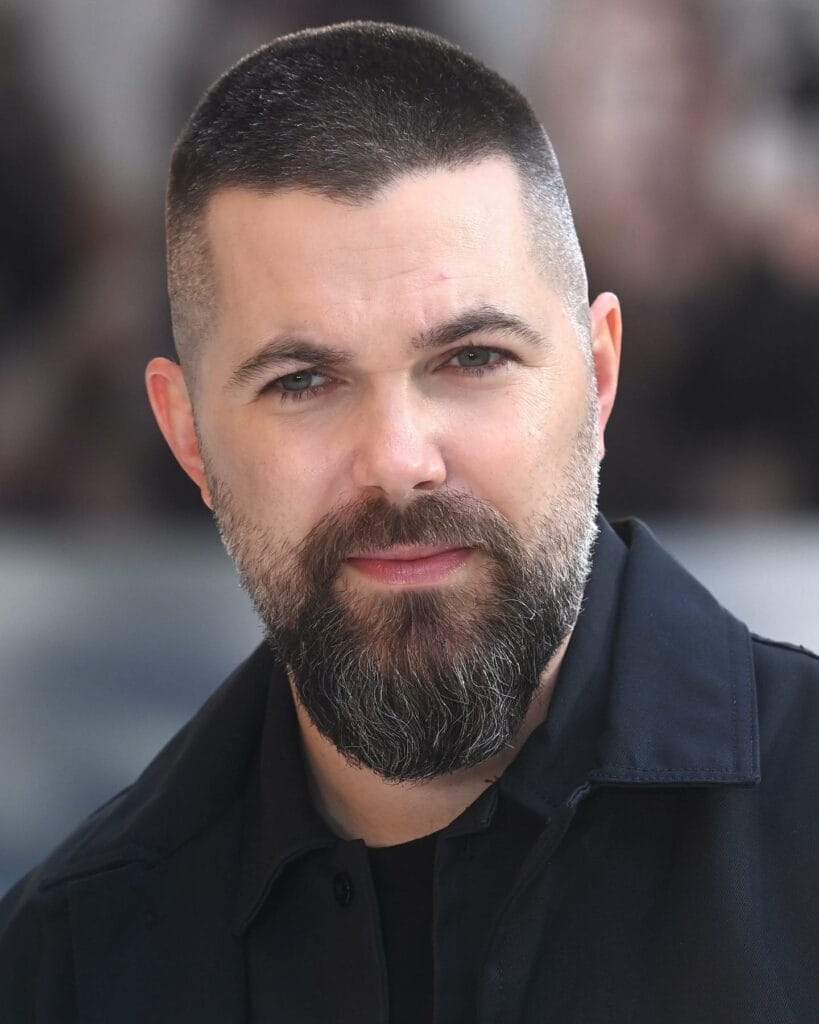 The hilarious part is, even girls mostly attract towards a guy with a beard. Now you must have understood the value of a beard for your personality. A pointed beard is the epitome of patience, right. This beard style needs time, hard work, and patience. 
20 Beard Styles for Round Face
Here, I am solving your problem of round face by providing some really classic, elegant, and hot beard styles for round face which will make your personality stand out from others.
Inverted T Beard for Round Face
This beard style can never go wrong, as it can be applied to every type of face, be it oval, triangular, square, or round. This is an evergreen beard style, which puts up extra charm and decency on your face—the one go-to style for everyone.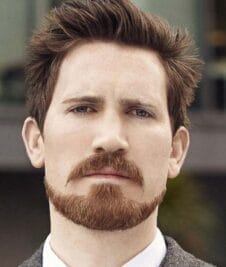 Round Face Suitable Boxed Beard Style
Boxed beard is basically a full-grown beard with finished trimming; yeah, that's what it is. This is basically a go-to style for the ones who want a full-grown beard on their face with a bit of finishing and trimming, a classic and decent style one can always go for.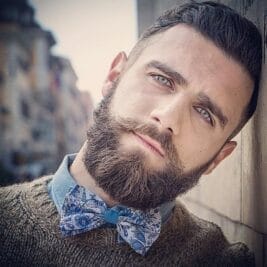 Now, the question arises it would be really tough to maintain it? Well, no, you just need to have a really good trimmer and a little talent for trimming, and you are good to go.
Pointed facial hair for Round Face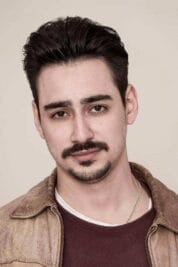 Oh yes, the pointed beard is also known as Goatee. There are several different pointed beard styles for round face you can try, but here is a fact, pointed beard is one of those styles which needs high maintenance. And this one is a really good beard style for a round face. A little high maintenance and real care, that's what it takes.
Ducktail Beard Style for Round Face
The ducktail beard style concedes most of your face, leaving a cheekbone, relatively big mustache, beard connecting with sideburns, basically making a ducktail shape. If I may suggest, this is a perfect beard style for a round face, which will comparatively give a triangular frame to your face.
Round Face Suitable French Fork Beard
This beard style is considered a full beard style, but because of its shape, it is in the category of a pointed beard. It is a very differentiating yet classic style. Hairs extend from the chin, and at the ends, there is a cut dividing the beard into two parts like American tongs.
Also Read: Get 10 Most Popular Looks of Male Models with Beards.
Round Face Suitable Chin Strap Facial Haircut
This is one classy style of beard, thriving and evolving since the 18th century, a style for all, and it is a very good and classic beard style for the round face. Not everyone wants the bushy and long whiskers on the whole face. So, here I am suggesting some really good chin strap styles, the ones, which can add an extra charm to your personality.
Isolated Chin Strap for Round Face
This is a very traditional and a good take of beard style for a round face, the upper lip and cheeks remain clean, and a beard line goes from chin through jawlines to the sideburns. This style basically gives a slight oval shape to your face.
Beardstache with Chin Strap for Round Face
Here "Stache" is for the mustache. A perfect and classic style to let your face do the talking. Since the mustache is a great part of the face, here, you can pair your mustache with a beard.
The mustache will be longer than your beard, and there will be a little break between a beard and a mustache that will define itself. The chin strap will give the perfect frame to your face with a defining jawline.
Defined Chin Strap Beard for Round Face
Oh, the best one and an exemplary beard style for a round face which can make the people stare at you. This style can make your face look sharp with a defined chin strap beard; it will give a perfect frame to your face with defining jawline.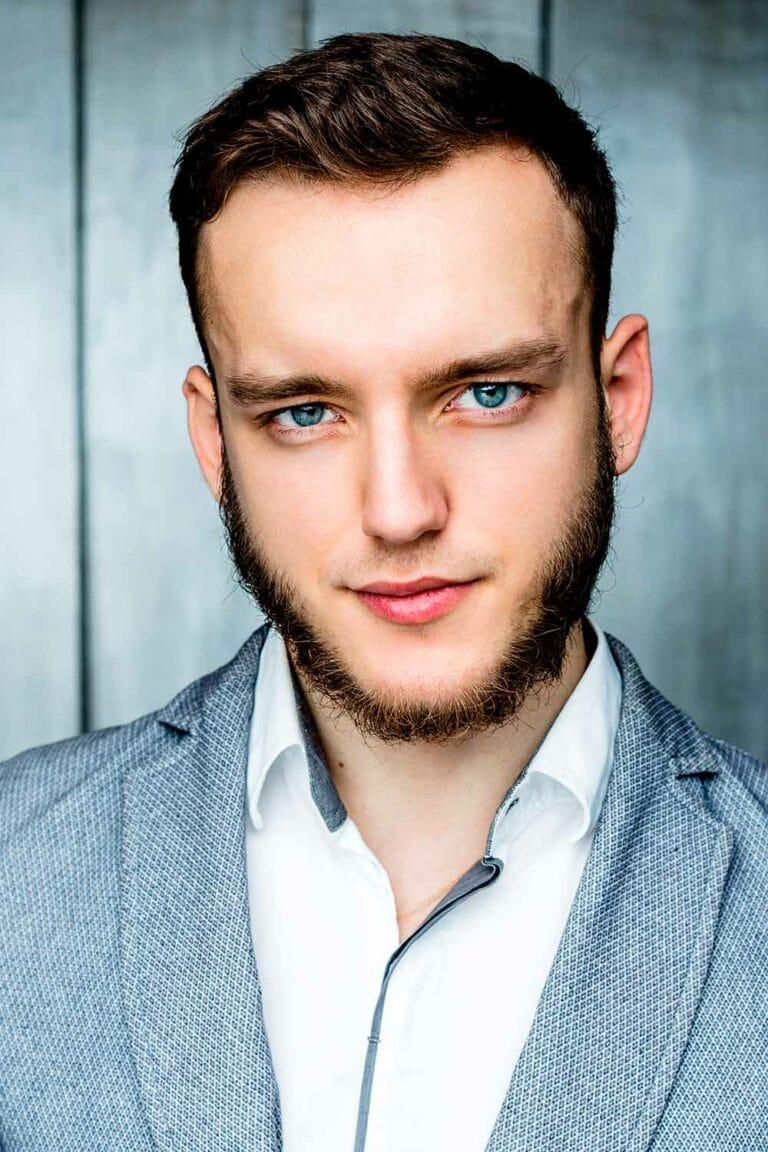 Requires little maintenance or will end up looking like nothing but a hot mess. A little cleaning on your cheeks, that's all it takes.
Round Face Suitable Circle Beard Style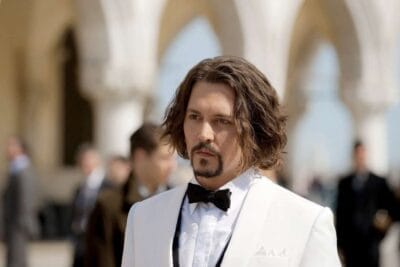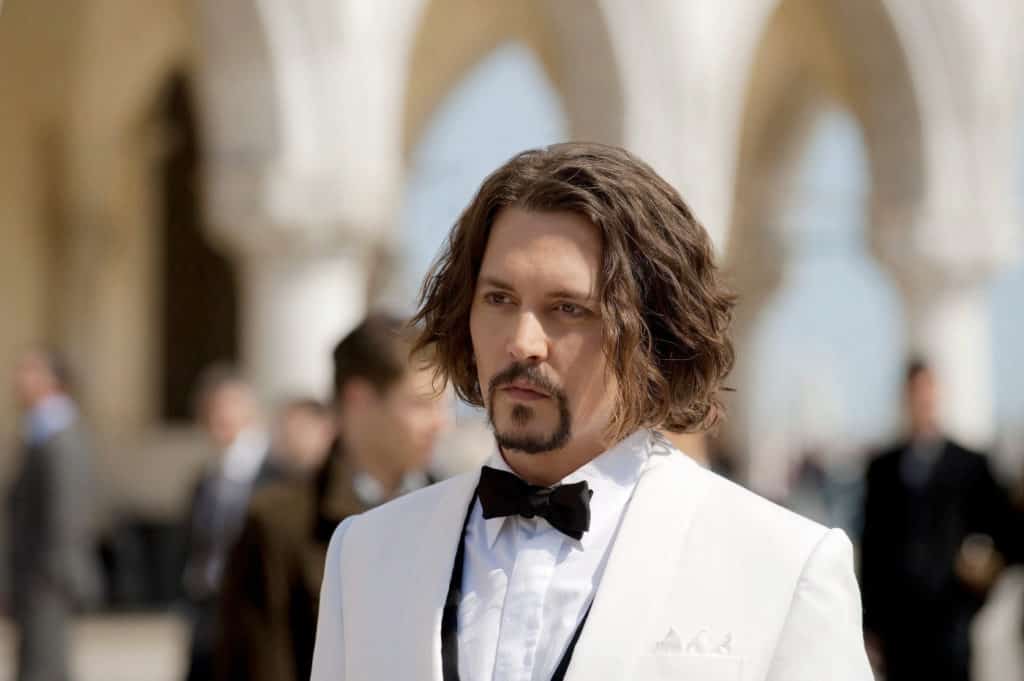 This style is one of the most common beard styles for round face. It is basically about the beard around the mouth, a chin beard connected with sideburns. The best part is whether you like a long beard or a short beard, you can trim or have a full-grown beard circle beard style will never go wrong.
Classic Circle Beard Suitable for Round Face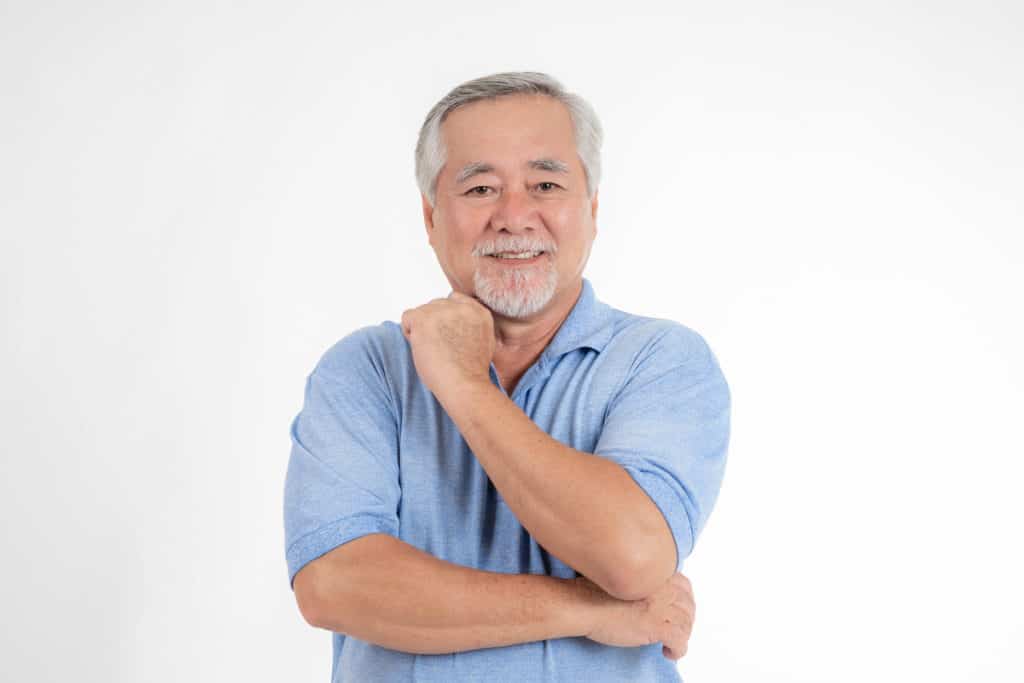 The standard style for any circle beard lover, definitely a go-to beard style for a round face. This style will help you in conceding the area of your face with a voluminous yet short beard style.
Circle Beard With a Thin Mustache Suitable for Round Face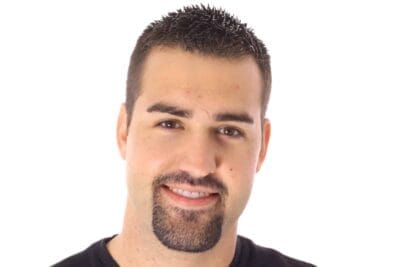 Give a little different look to your beard with a thin mustache connecting with sideburns; you won't really fail to impress people with this look.
The Hipster Circle for Round Face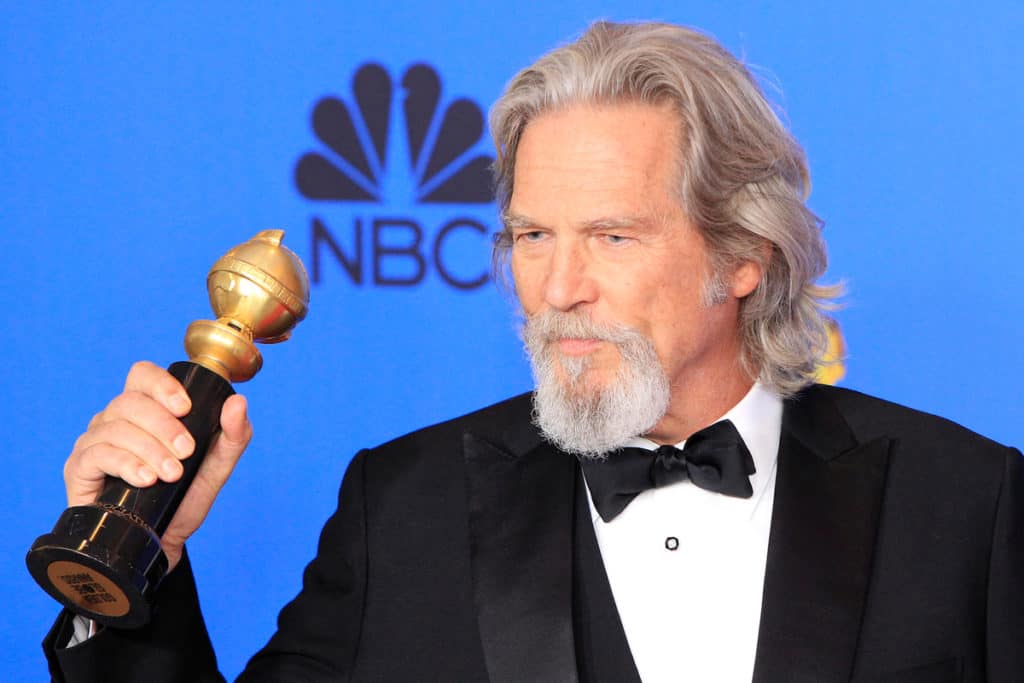 This is a little rough and easy to maintain the look. You just have to let hairs grow on your face other than your circular beard, just the cheek and sideburn area should be small than the beard and mustache, and you are ready to go for your weekend outings.
Full Beard Style for Round Face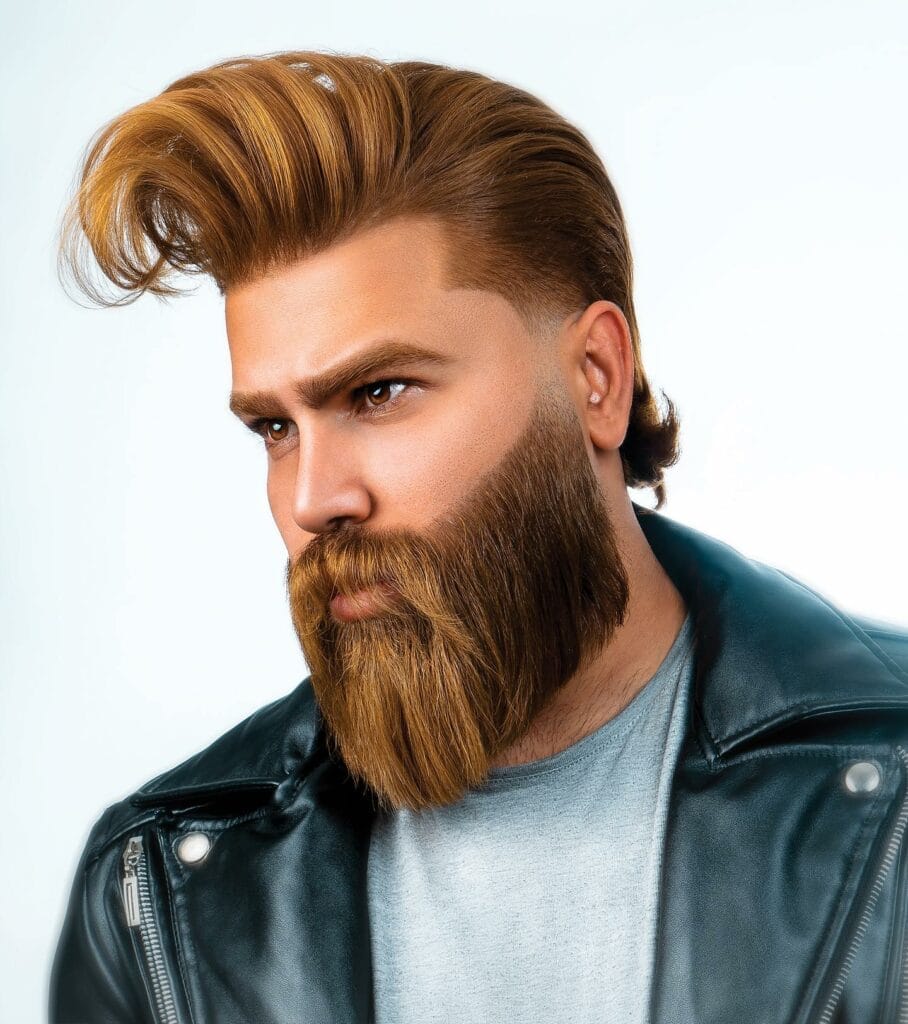 A full-grown, unfinished, rough beard style, one of the sexiest and hot beard styles for round face. There are many reports and surveys which prove that these full beard styles for round face are more attractive and magnetic.
Full Beard with Tapered Sides for Round Face
An attractive and classy beard style for a round face; If you are unable to decide on your beard style, just go for this one without any second thought. You will see the results when people compliment you, and your personality will be added up with an emerald just with this beard style.
Messy hair with a full beard for Round Face
Yay, you have finally reached the zenith of the best choice for beard; one must go with this beard style for a round face, messy hair with a full beard is like a cherry on a cake. Moreover, no maintenance is required, a perfect traveler look, party look, or you can even go to the office with this style.
Stubble Beard Suitable for Round Face
The stubble beard gives you that manly look without even growing a proper beard. I guess everyone would like to go for this "no beard yet beard style." Must go beard style for a round face.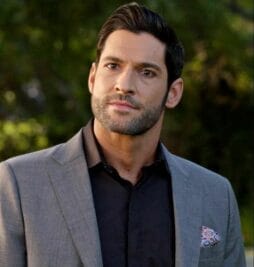 Round Face Suitable Goatee Stubble Beard
A successful pairing of a stubble beard with a goatee beard style will make you look stylish and charming even with your round face.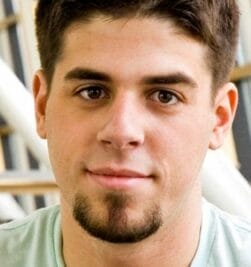 Thick Scruff Suitable for Round Face
A stubble beard with a little thick growth will make you look hotter and define every feature of your face, especially a jawline.
Mustache with Stubble Beard
A stubble beard paired up with a mustache provides an elegant, hot yet messy look for men. Trust me, your presence will raise the temperature wherever you go. One of the best beard styles for round face. you must go for it and make people stop and stare at you. I guess I have given a must-have and elegant style for you already.
How to Maintain Your Beard?
For initials, be patient with your beard. Yes, that's what it takes to grow a proper beard.
Maintain your beard style by trimming it on a regular basis.
Always go for beard oil, a good one; it nourishes your beard growth.
A comb. Yes, always make sure to comb your beard.
Always wash your beard; hygiene should be your priority.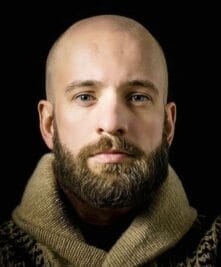 Conclusion
I've listed some of the best beard styles for round face. If all of this seems complicated, then consult this simple advice on the finest beard choices for round faces. We guarantee the most up-to-date fashions.
Simply choose your style, pull up your socks, and visit a salon, and believe me when I say that you will emerge as a new person with a new and acceptable beard style for your face and personality.