If you need someone to help you decide whether you should go for Anchor Beard Style or not, then this blog might be the one. Anchor beard style is quite different from the other beard styles. It is not one of the old fashioned beards, and give you a very cool look. Old fashion with a cool look, classy isn't it? If you have visited this page previously, then you must know that everything and anything about hairstyles and beard styles can be found on this page.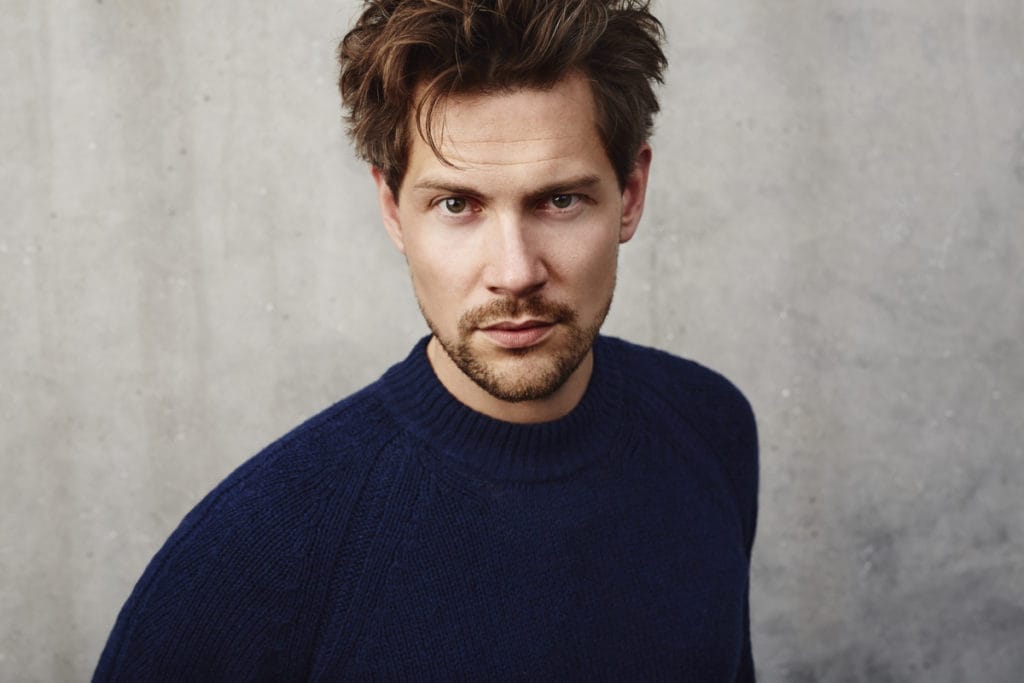 I don't leave any loopholes, so you can say that I have got you covered. Here you are going to find just facts and steps towards your ideal styles, and what to do afterwards is totally up to you. Different people come up with different ideas. I always make sure to only promote what has already been discussed with stylists, so if you are going to follow my guide, I can assure you that you won't regret it.
Maybe you hear that from a lot of people, but I'm one of those, who prove it.
What Is Anchor Beard Style?
This beard style consists of a chin strap beard, a pencil mustache and a soul patch that extends towards the chin. You can also say that it traces your jawline, resembling a goatee. It can also be described as an inverted "T". Men who get Anchor beard are considered more stylish and daring, as they don't stick to the same type of traditional beard style.
They like to make changes in their life, and try out new things in life. Anchor Beard Style is one of the famous beard styles, and it goes with a variety of hairstyles.
Face shapes For Anchor Beard Style
Here are a few face shapes that are ideal for Anchor Beard Style:
Square Face
Oval Face
Diamond Face
Heart-shaped Face
Although Anchor Beard Style is one of the popular beard styles, but it does not go with all face types. So before going for Anchor Beard Style, must figure out your face shape.
How To Trim Anchor Beard Style?
Anchor Beard Style is not a very common beard style, but is very popular.
To grow/trim Anchor Beard Style, one needs to be skilled enough because this style consist of small details and it can be tricky to trim it. But you don't need to worry, as I will be sharing some simple and effective steps that can help you grow an Anchor Beard and you can look, just the way you like.
Steps For Trimming Anchor Beard Style
Things you should have;
Electric trimmer
Shave gel
Aftershave
Comb
Beard trimming guide
Safety razor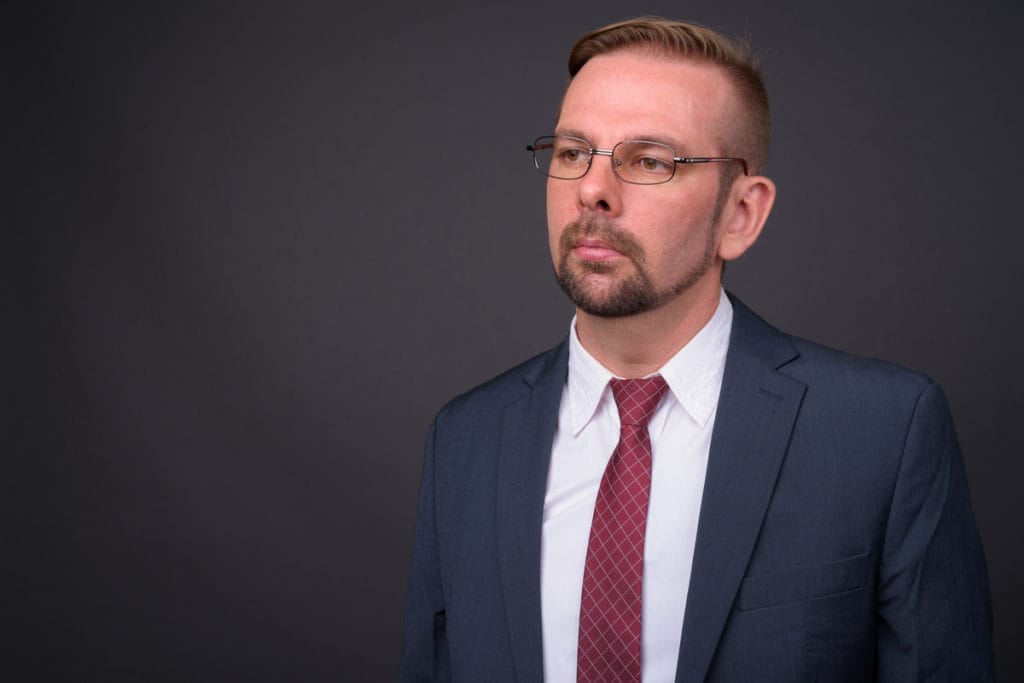 If you have been trimming and styling your beard for some time now, then you must be familiar with the initial step, and that is, to fully grow a heavy beard not so long but it should be full as it is easier that way to trim your beard.
Now clean shave your cheeks, and leave only hair around your mouth and chin, so your beard can give a round shape look.
You should use your trimmer for leaving a Goatee shaped beard.
Now clean shave your neck area, and create a neat border for the area where your neck meets your chin.
You should not have any hair on your face except for your chin and upper lip (mustache).
Now create an anchor-shaped beard but be very careful while trimming as it needs to be symmetrical in width and length.
Now perfect your Anchor Beard mustache.
The mustache should be disconnected to your beard, so you have to trim it that way but just be careful and avoid trimming too much.
You can also curl your mustache or wax around it for a clean look.
After getting your Anchor Beard Style, clean up with a precision trimmer to give you a definite shape.
Before trimming your beard at home, first, make sure that you have the perfect tools for it. Then recall your experience of trimming beards, if it is a good memory keep going. Now when you have the tools, and you know you can do it, wait no more! Because after an hour or two, you might be a twin of Tony Stark , and it is a good start to be more attractive.
Celebrities With Anchor Beard Style
Jeremy Renner
Jeremy has a slight curve upward on both sides of the chin (left and right), giving the look of Anchor Beard Style. Do you think he copied Anchor Beard Style from his co-star, Robert Downey's beard style? Whatever the case may be, both give a very unique and cool look.
Robert Downey. Jr (Famous Tony Stark)
Famous Robert Downey. Jr aka Tony Stark in Marvel series sets some serious beard goals. Robert Downey has a short Anchor beard with long facial lines that curve upward on chin.
David Beckham Attractive beard
Under lip area being deep clean-shaven and the facial hair grown upward, gives David Beckham's beard the shape of anchor beard.
Hugh Jackman
Hugh Jackman Anchor beard customs outward instead of growing upward. Hugh really changed the perspective of people who say stick to the rules, by making his Anchor beard a little different than the others.
Robert Pattinson
Robert Pattinson wears scruffy beard with Anchor Beard Style and his stubble beard also cover his jawline. Pattinson has set some wild beard goals for beard lovers.
Is Balbo Style And Anchor Beard Style The Same?
When we talk about round-shaped beard styles, many of us confuse the different types of beard styles, but that is fine as not everyone is an expert in styling, and it is sometimes hard to tell the difference. If I consider Balbo Beard Style and compare it with Anchor Beard Style, you may see some clear difference as in Balbo beard style, the beard is a little thicker than in Anchor Beard Style.
Anchor beard style is a pencil beard style that is how perfectly it is shaped. In Balbo beard style the area around chin has a little heavy beard unlike Anchor Beard style. Both are good beard choices, and if your face shape is not the one that goes with Anchor Beard Style then you can try out Balbo beard style.
Tips To Maintain Anchor Beard Style
No one will ever tell you that styling or being in fashion is easy, and if someone tells you this, they are probably lying. Although, there can be some tips and tricks that may help you with some type of styling, or to give you a good look by easier means. Now when we talk about growing a beard, everyone knows that it is a task that may keep you occupied, but I guess it is worth it.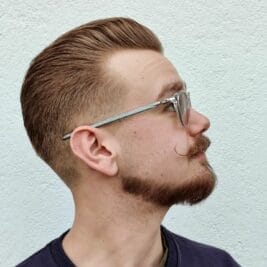 For different beard styles, you have to follow different guidelines. If you have chosen to grow Anchor Beard Style, then you must know that this beard style needs regular trimming, shaping and cutting so you can maintain your look This may sound like a lot of work, but I think everyone deserves a little self-care.
How About Dyeing Your Anchor Beard?
I know this may sound a little crazy or new, but isn't that the fun of life? People that go a little crazy from time to time or try out new fashion, are the ones living their life to fullest. You don't need to dye out your whole beard but you can give it some ash or golden shade dye, and that will be much cooler than simple Anchor Beard Style. With some people, it happens that their hair color and their beard shade is opposite, and if you are one of them then you can dye your beard just as you would like it.
Also, if you have grey hair in your beard, and want to get rid of them, then this might be the solution to your problem. I know all of us have this craze to try out different styles but we are all scared, and need a little push. And when finally we try out our ideal and unique style, we cannot thank the one enough who helped us make the decision.
So in this case, I will be more than happy to accept your thanks.
Conclusion
In this blog Anchor Beard Style has been discussed. In conclusion, Anchor Beard Style is one of the most stylish and modern beard style. If you are thinking of growing an Anchor beard then it may be the perfect choice.
But before making the decision, check the list of face shapes with which Anchor Beard Style can slay, and it covers up most of the common face shapes, so your face shape might be there too. Growing a certain type of beard can be a tricky task, but with a little help, anyone can do it. For growing and trimming Anchor Beard Style you can go to your very own barber, or you can book an appointment with a professional, or do it the easiest way, by yourself. Making styling choices is sometimes very tough and confusing, but on the internet, you can find the simplest and the best solution for yourself.