Discover the Top 23 Salt and Pepper Beard Styles for a Mature Look
Are you ready to take your beard game to the next level with a salt and pepper beard style?
Whether embracing your natural grays or adding color to your beard, a salt and pepper beard look can give you a distinguished and mature appearance.
In this article, we'll showcase the 23 best salt and pepper beard styles that will provide you with a sophisticated and stylish look. So, if you're ready to upgrade your beard game, read on to discover the perfect style for you!
The Short Messy Stubble
The short, messy stubble is a great way to keep your salt-and-pepper beard groomed and well-maintained.
This style features short, trimmed whiskers with just enough gray scattered throughout for a distinguished look. It also works best when slightly unkempt with some natural texture added in.
Salt and Pepper+ Handlebar Mustache
Try pairing your salt and pepper beard with a handlebar mustache for a retro look.
The mustache gives your appearance an extra refinement, making you stand out from the crowd. All you need is some wax or gel to keep it in place and preserve its recognizable shape.
Salt and Pepper Boxed Beard
The salt and pepper boxed beard is an intense, macho look that you should consider.
This style is about accuracy; it depends on meticulous grooming to provide sharp edges and a generally well-groomed appearance.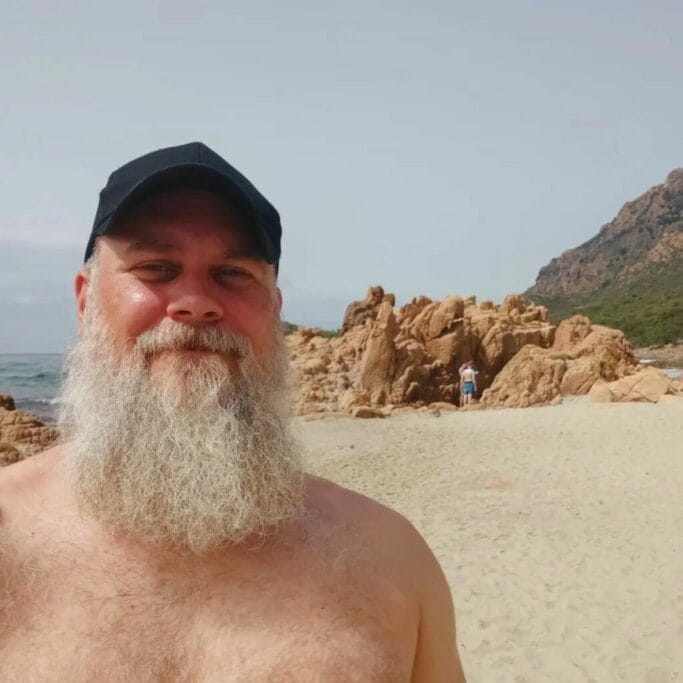 Medium Beard with Mustache
Long-lasting fashion staples include the medium beard and mustache. It has a well-groomed beard and luxuriant facial hair that covers the entire chin and cheeks.
This timeless aesthetic emanates refinement and toughness simultaneously, making it the perfect option for any man wishing to give his appearance a little more character.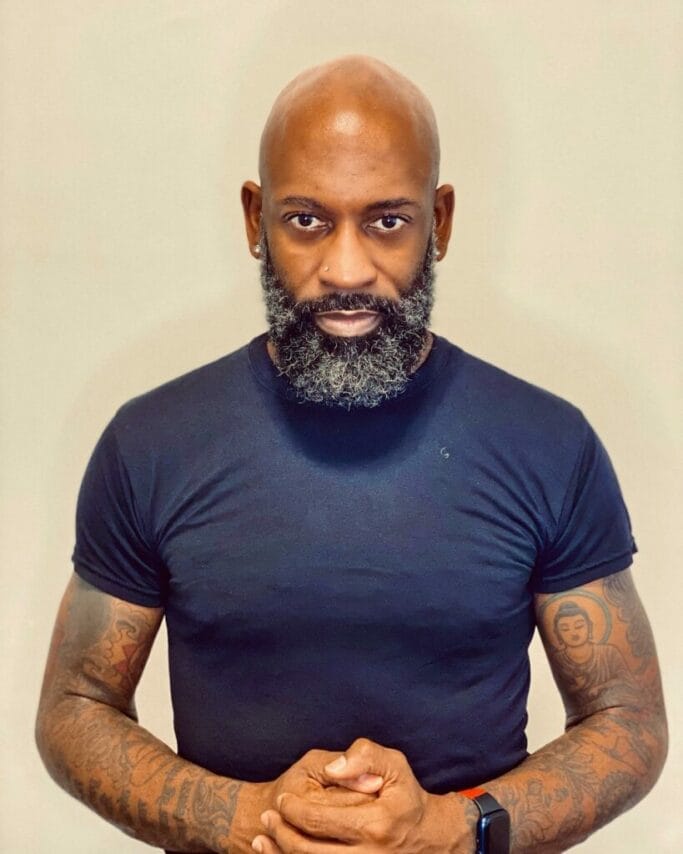 Salt and Pepper + Chin Curtain Beard
A contemporary variation on the conventional full beard is the salt and pepper + chin curtain beard.
It has a thick goatee, a beautifully groomed mustache, and a chin curtain that completely encloses the lower half of the face.
Because it offers an intriguing contrast between light and dark facial hair, this look is perfect for guys with graying hair.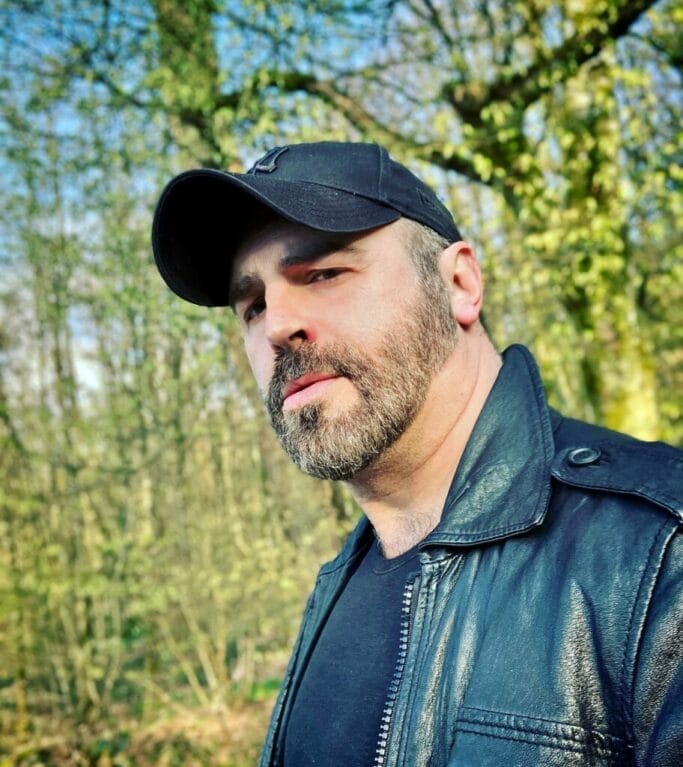 Bald Man with Salt and Pepper Beard
A salt and pepper beard can be a terrific method for balding men to add volume to their faces.
This appearance is created by leaving the top of the head bald and maintaining longer facial hair on the sides and chin.
The intriguing contrast between the salt and pepper colors gives this style its distinctive appearance.
Balbo Beard
The Balbo beard is a full-face, close-cropped hairstyle that combines sideburns with a goatee, mustache, and chin hair.
The Balbo beard is ideal for individuals who want to appear professional yet slightly edgy because of its precise shape and clear lines.
Patchy Beard
The patchy beard can be an excellent option for men with patchier facial hair.
This style involves shaving the areas of your face where you have few or no hairs and keeping the remaining hairs short and neat like Edgar cut.
You can also use a trimmer to fade the longer hairs into the shorter ones, creating an even look that is both stylish and neat.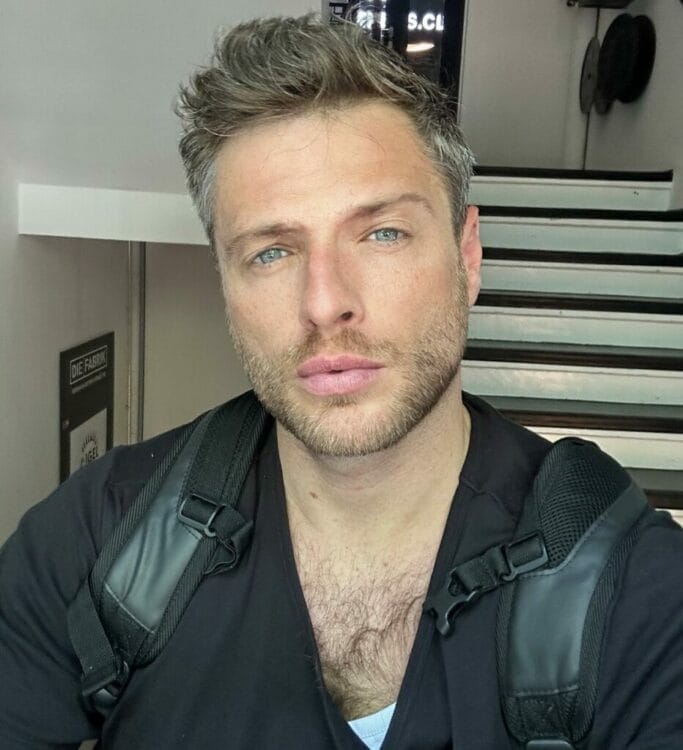 Gray Curly Beard
The patchy beard might be a fantastic alternative for men with more uneven facial hair.
To maintain this look, you must shave the parts of your face where you have few or no hairs and keep the hair on the rest of your face short and tidy.
Additionally, you can use a trimmer to create an even, fashionable, and clean appearance by blending the long hair into the shorter ones.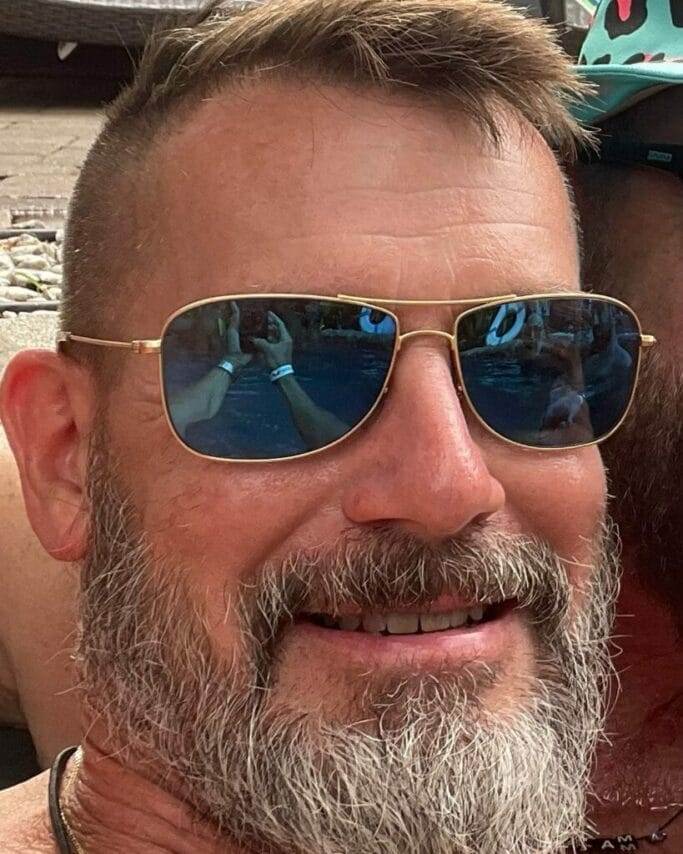 French Gray Beard
A timeless appearance that dates back to the middle of the 1800s is the French Gray Beard.
It can be identified by its short, well-groomed mustache and perfectly shaped chin beard.
As it draws attention to the jawline and exudes a sophisticated yet laid-back atmosphere, this hairstyle works best on guys with oval or round faces.
To achieve this appearance, trim your beard to the ideal length and form before carefully cutting a line across the mustache with scissors or an even cutter. Keep the edges of your beard cut and tidy with a trimmer for a finished appearance.
Circle Beard
The circle beard is a unique yet appealing choice for males who want to step up their facial hair game.
The rounded shape it produces, which exudes a more elegant and dignified appearance, lends this style its name. You'll need to use a trimmer or clippers to make a goatee, then use a razor to shave the area around the goatee to form a circle.
Yeard or Garibaldi Beard
The Garibaldi beard, often known as the years, is a style that has been more well-liked in recent years.
Let your facial hair grow for at least a year without clipping it to achieve this look.
You end up with a long, thick beard that hangs down to your chest, giving you a challenging and gruff appearance.
Long Beard
Grow a long beard for individuals who want to make a profound statement.
You must refrain from trimming your facial hair while wearing this style to allow it to grow to its full potential. The result will be a thick, magnificent appearance that exudes strength and power.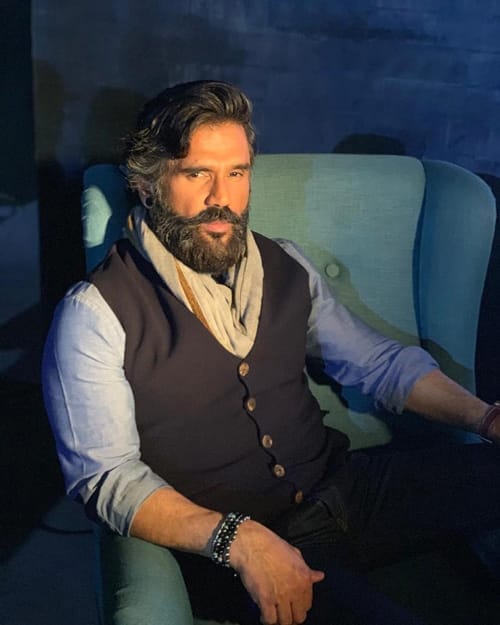 Lumberjack Beard
The lumberjack beard is a popular design that exudes a tough and outdoorsy vibe.
To get this style, let your facial hair grow out thick and voluminous while cutting the edges to give it a uniform shape. You should invest in high-quality clippers and styling wax to achieve this look.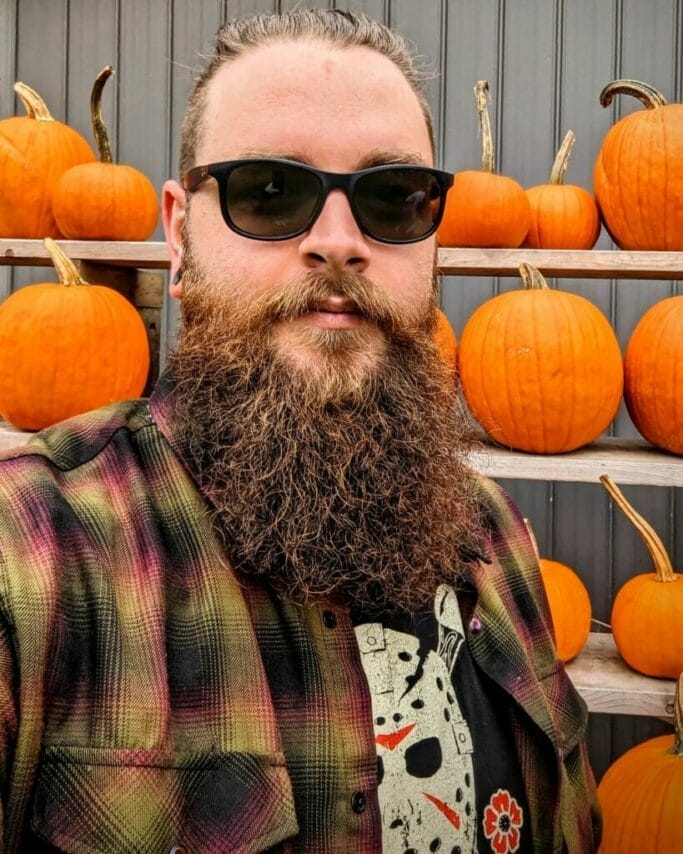 Wild and Carefree
Let your facial hair grow wild and free with this look.
Let your beard grow naturally; don't worry about clipping or shaping it. This one is ideal for those who prefer a simple design that still looks beautiful.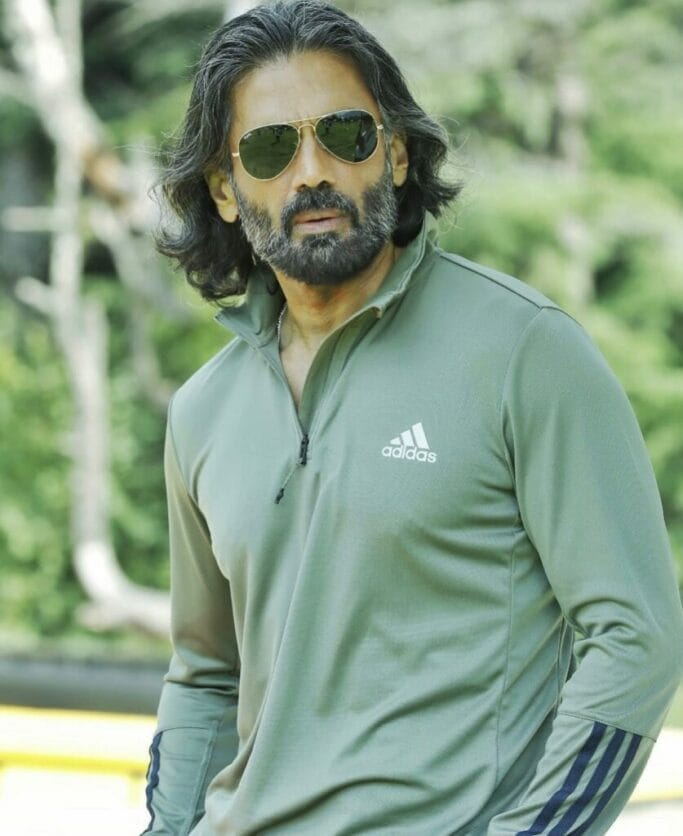 Medium Hair and Beard
For people who wish to maintain a polished appearance with some flair, a medium hair and beard style is a perfect choice.
The secret to this look is finding the ideal balance between keeping it nice and clipped and allowing your facial hair to show off its full potential. This can be accomplished by routinely clipping and shaping your beard.
Chinstrap Beard and Connected Mustache
Try a connected mustache and chinstrap beard for an edgier appearance.
In this look, your top lip and chin are connected by a thin line of facial hair, and the sides of your face are either full or primarily bald.
This is the most excellent option if you have a long look because it gives your features more structure.
Wavy Beard
A wavy beard is a terrific option for people with naturally curly facial hair. This style requires little upkeep and looks incredible when allowed hair to grow.
Letting the facial hair grow long and then lightly combing it into place with wax or pomade on your fingers is the most uncomplicated technique to get the wavy appearance.
Hipster Beard
The hipster beard is ideal for people seeking a more contemporary appearance.
This look features a full beard with long chin hair and shorter sides. The secret to pulling off this style is to let your facial hair grow out for at least an inch before shaping it.
Natural Style Beard
The natural-style beard is perfect for men who like a more natural appearance. This beard style will give you a wilder appearance by allowing your facial hair to grow naturally.
Let your facial hair grow for a few weeks before trimming it into shape with this beard.
Salt and Pepper Goatee
Any guy can rock the salt and pepper goatee, which is a timeless look. This style of beard, which combines a mustache with chin hair, suits almost every facial shape.
You'll need to clip your neckline and facial hair on your cheeks to get this look. Maintain a large mustache and chin, but keep them clean by routinely cutting them with scissors or clippers.
Extended Goatee
A more contemporary variation of the conventional goatee is the extended goatee.
This hairstyle has an edgy appearance thanks to the long mustache and chin beard that have been allowed to grow.
How To Rock the Salt and Pepper Beard Style?
Embrace The Salt and Pepper Look with Color or Dye
Let Your Natural Beard Color Shine Through
Keep Your Salt and Pepper Beard Looking Fresh with Regular Washing
Avoid Ruining the Natural Look with Unnecessary Plucking or Trimming
Choose The Perfect Beard Style for Your Face Shape to Rock the Salt and Pepper Look
FAQs
Which Face Types Can Go for Salt and Pepper Beard Style?
The salt and pepper style is a great look for all face shapes. You can confidently rock this look whether you have an oval, square, or round face shape .
Is Patch Styled Salt and Pepper Beard Attractive?
Yes, a patch-styled salt and pepper beard is still attractive. It gives you a unique look and shows off your personality. Keep the patches even for a more polished style.
Does Salt and Pepper Style Look Good?
Yes. Salt and pepper style can look great if you take the time to find the best beard style for your face shape. Keep it well-groomed and neat for a more attractive look.
Do Salt and Pepper Beards Suit, Everyone?
No. Only some people can pull off the salt and pepper beard look. It's best to try on different styles and find one that works for you. Experiment with different lengths, shapes, and products to get the right fit for your face shape.
Is Salt and Pepper Style in Fashion?
Yes. Salt and pepper style is definitely in fashion, especially for older men who want to look more distinguished.
The salt and pepper look adds a bit of maturity and can even make you appear younger.
Khamis Maiouf is a professional barber who graduated from Hinckley College in England with a degree in hairdressing. He has also won several barbering contests and successfully operated a barbershop for the last two decades. As a skilled hair stylist for 20 years, his goal is to teach others how to achieve a beautiful appearance through their hairstyles.