The Salt and Pepper beard styles has become so popular in the last few years. Due to the classic and aesthetic look of the salt and beard pepper styles, many men follow this style.
Many aged men are comfortable and excited to try this unique and rigid style because it's too convenient for beard and hairstyle. Before moving ahead, let's discuss the meaning of this classic salt and pepper beard styles.
Salt & Pepper is designed to blend hair and beard into white or gray colors. The "Salt" word relates to light color, and the "Pepper" word relates to dark color. This style was inspired by the change in pigmentation of the natural color of hair.
But now, many young men start to color their hair in the Salt and Pepper style by artificial methods. You need a lot of patience and maintenance to try this hilarious and distinct salt and pepper look. If you are also interested in trying this aesthetic and traditional style, then this article will guide you to your dream style.
Why Are Salt and Pepper Beard Styles Aesthetic?
The salt and pepper style is a more distinct, refined, and interesting beard style. Many young boys start to follow this beard to look more mature, classic, and wiser. Women are attracted to unique and high-standard beard styles, and these salt and pepper beard styles are the best ones.
This style gained more popularity and confidence in parties and meetings. Growing a salt and pepper beard on a bald or clean-shaven head is a fantastic idea to look sophisticated and elegant with a strong personality. It's the bright beard style for men who want an intense look and make their presence strong at parties.
There are numerous examples of salt and pepper beard styles carried by celebrities. There are many beard styles that best fit your salt and pepper look. For a sassy and classy look, we highly prefer this style.
Salt and pepper beard styles depend on your personality, such as how you carry your look, your face shape, facial hair growth, and maintenance. If all things match your personality, then you can definitely try this look in 2021.
Top 8 Salt And Pepper Beard Styles That will Make You Stylish Now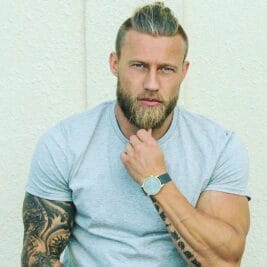 Salt and Pepper beard styles are highly formal with a trendy twisted beard style that is suitable for the aged and gentlemen. Here are the best and decent salt and pepper beard styles to try in 2021. You can try these styles by yourself or consult with your hairdresser.
Long Salt & Pepper Beard And Mustache
The salt and pepper long beard trend is never going to end in 2021. A messy long beard in gray and white gives you a formal and calm look.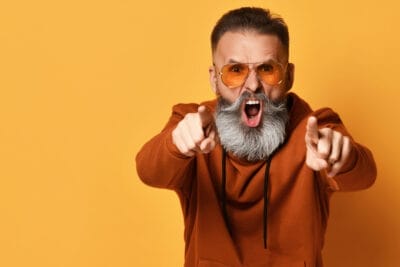 To do this amazing style, you have to grow your beard in full length. You can use some beard oil and comb massage for a perfect look. When you develop a certain length of beard, then you can dye your hair gray.
The Salt & Pepper Goatee Look
A goatee look is simply defined as a beard on the chin with clean cheeks. This cool and stylish beard is colored in white and gray to get a salt and pepper goatee beard style. An aged man with chubby cheeks can style his beard in a new salt and pepper style. To do this style, you have to color your beard in white and gray. It's a perfect style to hide your age and get you a new look.
Salt & Pepper Mustache Style
Mustache is the sign of masculinity, and a man without a mustache is incomplete. If you have a thick mustache, then it's time to add a flavor of salt and pepper style to make it more attractive and impressive.
A man with a gray and white-colored mustache with a bushy beard on his chin and cheeks looks more arrogant and confident in a crowd. A gray and black mustache is the right and suitable look for aged men.
Mid And Messy Stubble Beard Look
Stubble beards always look stunning. When you style your simple stubble beard in salt and Pepper look, then your personality changes, giving you a new hike. Stubble beards can be styled in different ways to make them more elegant and unique.
The stubble beard is styled with a messy and short beard on the cheeks and chin. This look is perfect for a killer personality. A messy beard with bushy hair is the best combo to try this salt and pepper beard style. You can also dye your hair color to match your beard color.
A Ponytail And Long Salt And Pepper Beard
We see in many movies a big strong body with a gray and black ponytail and a messy beard looking dapper and stylish. If you also want to follow this style, you will need to grow your hair long and thick for a maximum of 2-3 months.
You can open your hair or tie it with a rubber band. A 30s aged man with decent growth can follow this style. You can also style your long hair in braids to look more attractive.
Handlebar Salt & Pepper Mustache
A Handlebar beard with a clean chin, cheeks, and neck is suitable for aged men. This look is best recommended for the older man who wants to stay happy with a simple and formal look. At the age of 40, the beard starts to grow in a salty and black color. That is the time to cover and style your dull beard in this classic and conventional beard.
To try this look, all you have to do is color your hair in a salt and pepper look. The handlebar is also a natural gray and light black beard that can be turned into a salt and pepper beard with some extra practice.
Balbo Salt & Pepper look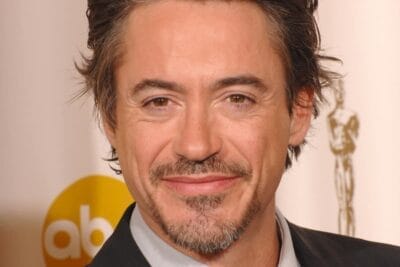 A Balbo salt and Pepper look are inspired by a stubble beard. A Balbo beard styled in salt and Pepper beard styles gives you a pragmatic and dramatic look.
A man with a square shape can easily carry this style. It looks nice on your face and is best for gentlemen. If your beard starts growing a little salty, then we strongly recommend you try this look.
You just have to focus on growing your best beard. You can grow a beard by doing some natural or herbal remedies. Some natural ingredients help to grow your beard without any side effects.
Salt & Pepper Beard With Bald Look
If you truly want to try this look but hesitate because of hair fall, this salt and pepper beard with the bald look is the best style for you. To try this look, all you need is a clean-shaven head with long gray hair. If you don't have naturally gray hair, then you can try some artificial tricks or ways to achieve this style.
Also Read: 12 Old Men Beard Styles to Get a Stylish Look now
Maintenance Tips For Salt & Pepper Beard And Mustache Style
If you are worried about how to maintain your salt and pepper beard, then you must follow these tips. Here, we have listed the right and the best informative tips to maintain salt and pepper beard styles in simple ways. Let's read all the tips and tricks to maintain your formal look:
Start using almond oil or organic beard oil at an early stage. Whether you want a long beard or stubble style, applying beard oil makes your facial hair smooth and shiny. So the first step to attaining any style or look is to use beard oil for better results.
When your beard starts growing, you have to buy a brand of bristle brush for your beard.
If you want natural gray hair, start coloring your beard every 5-6 weeks.
Start combing for 10-15 seconds twice a day on your beard.
Maintain sharp lines around your neck areas and weekly trim your beard in a V-shaped.
Use high-quality and branded beard soap and shampoos for your colored beard.
Wash your beard and let it dry properly. It maintains your colored beard for a long time.
You have to match your beard and hair color in gray and black.
Conclusion
You need to have some courage to try this classic and mature beard style. Salt and pepper beard styles are mainly carried by 35+ aged men. This style is becoming more attractive and eye-catching nowadays.
If you can naturally grow your beard gray, then you must add this style. It would be your first choice to try now. Hope you got all the information and ideas in this article. You can carry these pictures and ideas before going to a barbershop or a dresser for a perfect salt and pepper beard style.