The reality is that long beards have never gone away, despite some people's beliefs. Men look better when they sport a long beard style, from way back the time of warriors of the past to notable men like James Harden and Abraham Lincoln. According to several studies, bearded men have higher standing than shaved men. You will still get a neat appearance regardless of the long beard style you wish to rock.
What are the best full beards I should try?
You can try several beard styles if you want a long beard style. Below are some of them:
Fade long beard
You will undoubtedly love the faded, full-length beard style— the style is a new trend sweeping the fashion world. The cheek and sideburns are kept short with a long-faded beard, eventually transitioning into a chin beard between 3 and 6 inches long. This full beard style is becoming more popular. A faded hairdo may significantly change your appearance, giving you an attractive look. However, allow your barber to take care of the cutting.
The full brown beard with disappearing sideburns
The full brown beard style with disappearing sideburns comes in different types — their unique appearance makes them a popular style for men. Adding the lengthy rough hair with faded hairstyles makes it even more awesome. It takes a lot of time and money to maintain this appearance, but it's worth it in the long run.
Lumberjack full beard
A long, thick beard is what makes the lumberjack beards awesome. This beard style is great for men of all ages and facial shapes. Having a large, yeard beard is a must for your lumberjack to be worth it. However, it might be a few years before they develop entirely, based on your age. The lumberjack style comes with a thicker sideburn, facial hair, and mustache. You may wish to brush across your patches if they aren't generally spotty to make the hair grow in the bare places.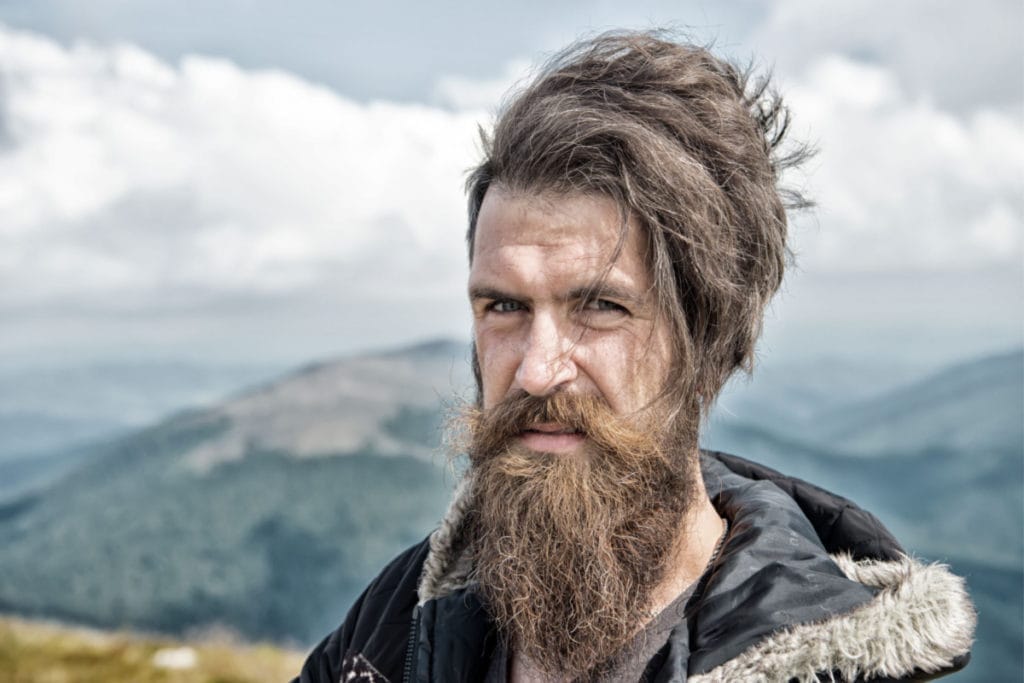 Lumberjack styles have dense hair on the jawline, chin area, and upper lip. A beard trimmer tool may help you attain more excellent symmetry by trimming and shaping an unruly lumberjack facial style.
The Harden full beard
James Harden, a former NBA player with the Brooklyn Nets, once said his beard was worth $10 million. Looking at James Harden's beard, one would tell a noticeable difference between the healthy and unhealthy Harden's full beard.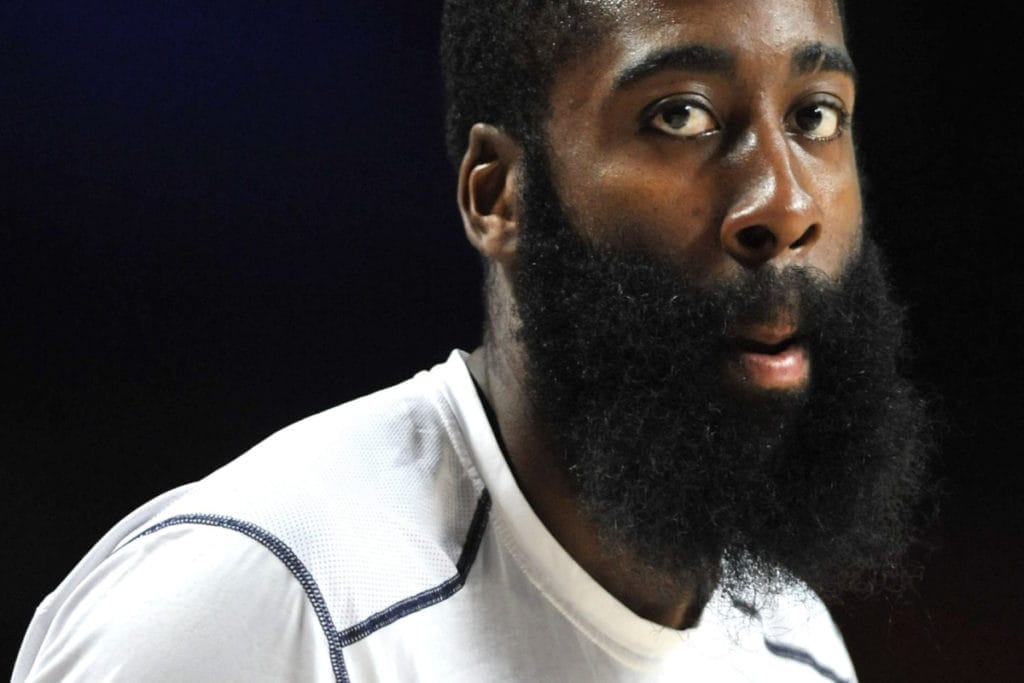 Full Harden's healthy facial hair is silky, well-nourished, and tangle-free when it's properly cared for. The signs of a bad beard include itching and split ends. Fortunately, there are effective methods available for softening your Harden beard. To get the most out of your beard, you'll want to switch up your routine and use the finest beard components on your mane.
So, whether you're growing a beard for the first time or have a dry, itchy beard that won't go away, some beard softening methods will keep your beard moisturized for the long term. Your loved one appreciates your efforts.
Polished full beard
Contrary to popular belief, you may wear a long beard yet appear professional. You will need a regular grooming schedule to keep lengthy beards in shape. Brush your hair downward and use a beard cream after washing your face every morning. Moisturize your hair at night to keep it soft and free of dandruff. Trim any flyaways that come in your face.
Power long beard
This long beard style takes on back to the days of the cave dwellers and the men of the old. Therefore, the Power beards look healthy and are classified as healthy and attractive. The length of a man's beard was a standard criterion for selecting leaders in ancient societies. We're still drawn to lengthy beard styles in the present day. Make a statement by growing the beard to 4-6 inches in length.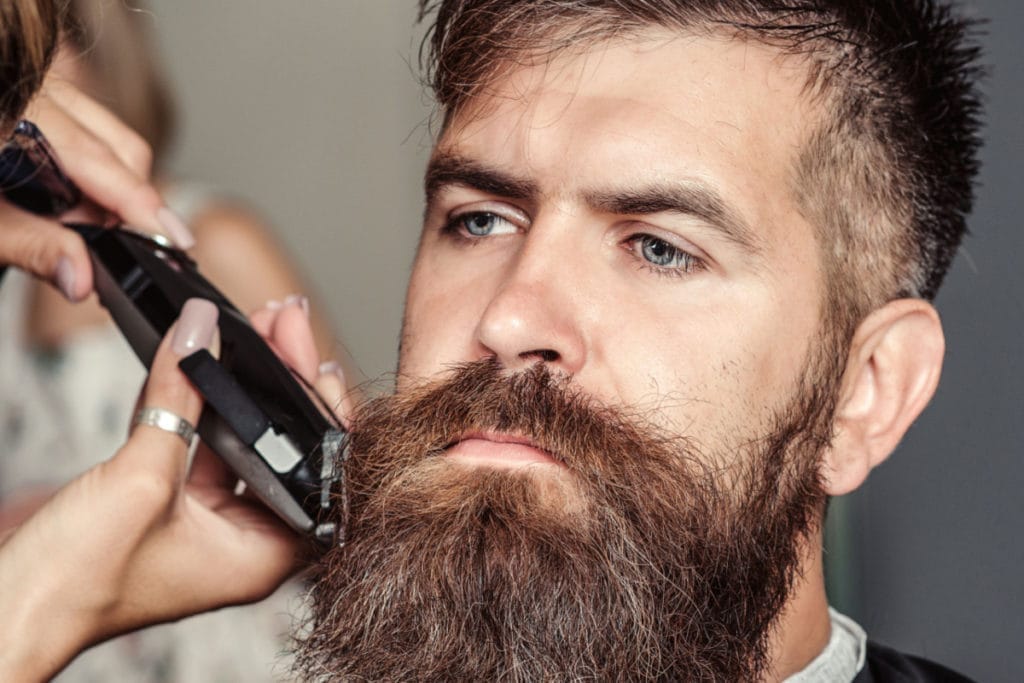 Power beard with a walrus mustache
Having a lengthy beard, especially a power beard, is all about showing your individuality. These extensions may be wavy, straight, or curly based on your facial hair's natural structure. You can leave the hair to be about 6 inches long. Pair the power men's beards with a giant walrus mustache for a rough and unkempt style that makes you seem worldly and intelligent. It doesn't matter whether you comb hair or curl it.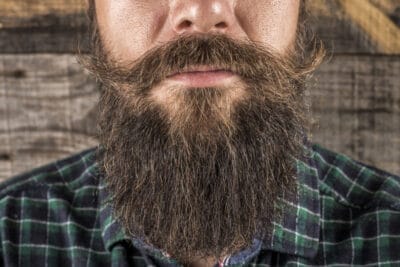 Thick beard and long mustache
Patience is a virtue when it comes to long beards. If you keep a thick beard and a big mustache, be prepared to be admired by everyone around you. If your schedule permits, the easiest method to have this appearance is to work out rather than trim your body. Start shaping and trimming your mustache and beard after establishing a solid base.
The classic long beard
As the name implies, this long beard is consistent length, making it an excellent choice for white-collar employees. A whole beard covers the entire face shape, from chin to eyebrows. This beard style may take anywhere from 6 to 12 months to develop since facial hair does not grow at the same rate for everyone.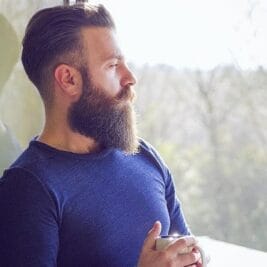 Even flow long beard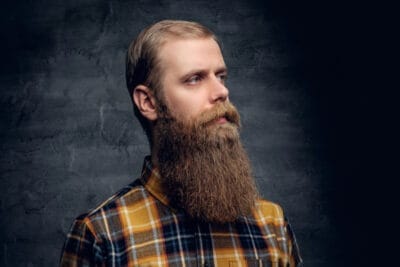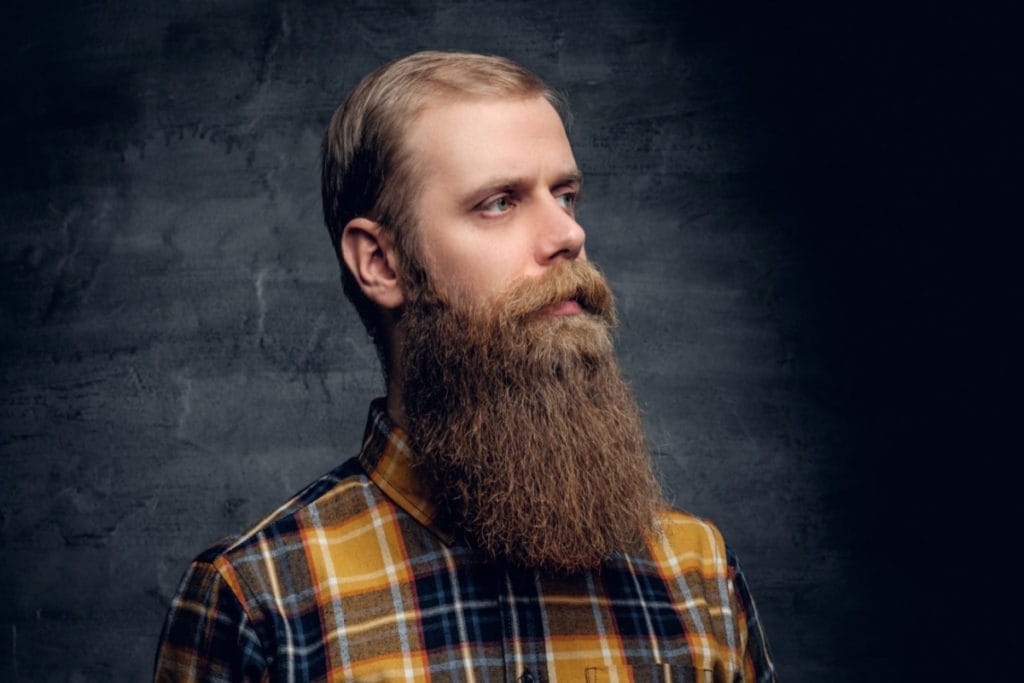 When it comes to long beard styles for men, it's all about going all out. The jaw and sides and jaw are the starting points for this very long large beard. Having this beard style will give you a great and attractive look.
Natural long beard
Beard styles with a lengthy, natural growth will not go out of style anytime soon. If you want to show off a long beard, it should be trimmed and groomed to look its best. It's important not to allow your facial hair to grow unchecked; instead, keep it under control with regular trimming and combing downward in a direction.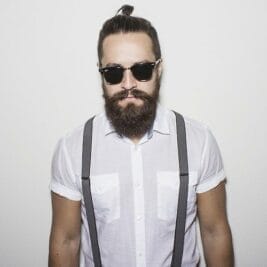 Warrior long beard
Most of history's most deadly warriors had lengthy beards, from King Leonidas of the Spartans to the authoritative monarch Ghengis Khan. You may still use the bravery of these individuals, even though the wars are now waged in boardrooms rather than on battlefields. If you have a lengthy beard, wear it with a striking hairdo like braids, an undercut, or a Mohawk to show off your brave personality.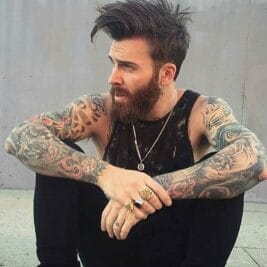 Long carefree beard
Guards who aren't concerned about looking their best may choose to go with something wilder and free-spirited when maintaining a beard. Long hair and a relaxed beard style go well together. To avoid dryness and irritation, moisturizing the beard every day is ideal.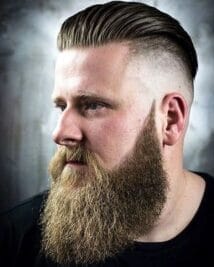 Double-tone long beard
Two-tone is the best option in searching for a manly long beard style. You can tone the edge of your beard or the root of the beard. However, using a solid chemical might cause hair loss or breakage. Therefore it's advisable to see a professional.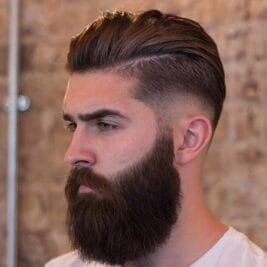 How can I get the long beard in the easiest way possible?
Use these tips to get the long hair to give you the best appearance.
Take a break from shaving and trimming
It requires time and perseverance to grow a thick beard. It will take time for nature to start working on your beard, so don't give up hope. However, bear in mind that what you put in your body affects what you get out. Your genes, levels of testosterone, and your lifestyle habits all contribute. Since the typical hair length grows about a half-inch each month, it might take anywhere from 3 months to one year to develop a full beard.
A well-balanced diet, regular exercise, enough sleep, and proper beard care will give you a healthy body and beard. The most excellent advice for growing a long beard is to be patient. Don't quit too early.
Use beard oil daily to maintain your long beard
Most individuals use moisturizing lotions to keep their skin hydrated. Your facial hair needs the same attention and care. Like your skin, the beard is vulnerable to environmental variables.
Moisturizing the long beard may help avoid breakage and make it look thicker and cleaner. Beard oil may make it simpler to develop a full beard. Use beard cream every day to nourish and shine your facial hair for the best results.
Brush your beard every day to keep it in shape
Maintaining and developing a full beard is remarkable for every right reason and requires daily upkeep. If you're in the middle of a beard-growing marathon, a good beard comb or brush is a godsend.
Even if you're unable to shave or trim your beards, you will still like to keep them looking presentable. Therefore, you need to get a high-quality boar bristle beard brush and carry it about.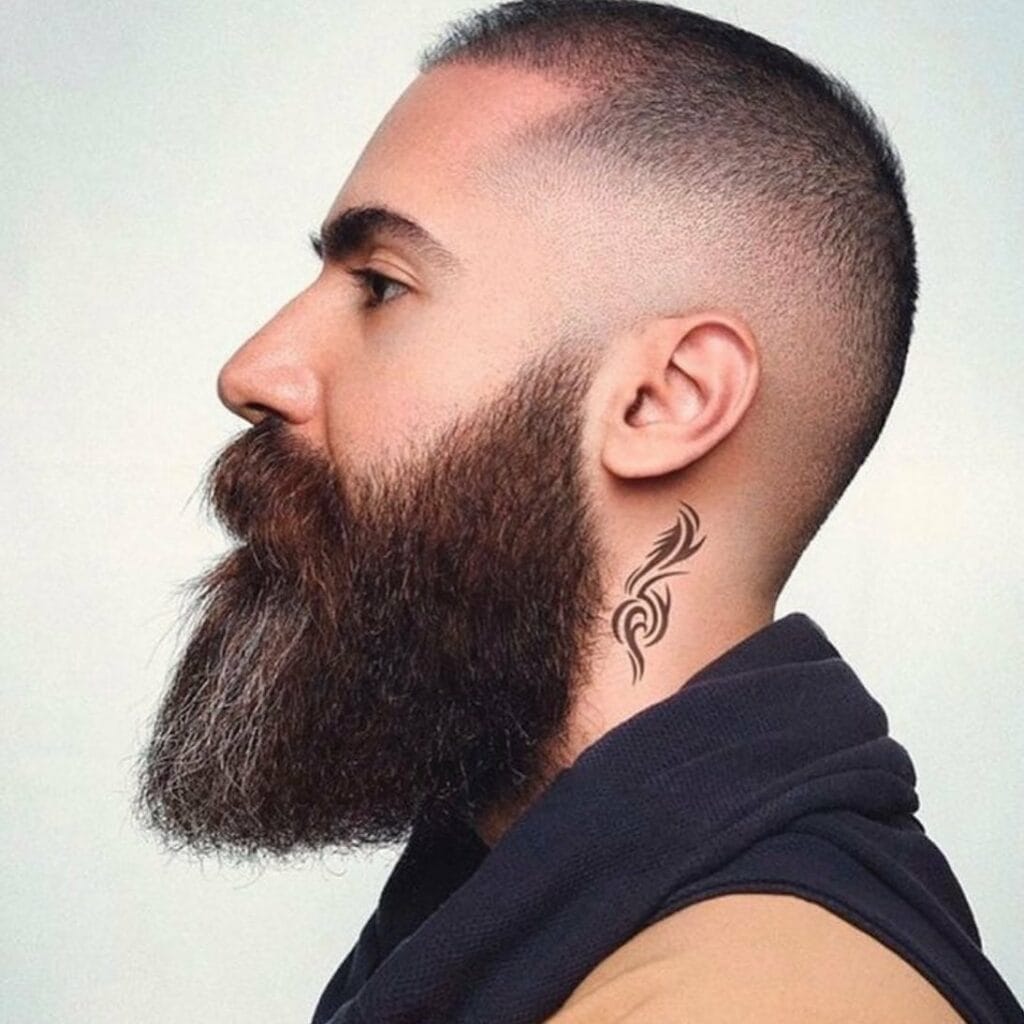 Trim and shave the edges of your beard as you develop a full beard
Keep in mind that creating a long beard is a process and not something you can achieve in a day. You will have to put up with uneven or untamed facial hair for a time before you get the full beard appearance you want.
Proper grooming of your lengthy beard will maintain it in order and offer it an aesthetically pleasing form. Hair will thicken and fill out with patience and regular care until you get enough to hide your face. After that, you can trim to your desired style.
Wash your beard every day with a beard wash to ensure it's clean
Cleanliness and hygiene are essential for developing a full beard or a long beard. Beard cleaning should be a vital part of the grooming practice since most men wash and maintain their beards regularly.
It is best to use a specially formulated beard lotion to prevent your hair from becoming dry, wiry, and brittle since other formulations may strip the beards of their natural ingredients. Split ends and bald patches may occur as a consequence of this. Regular beard washes and exfoliating can help keep your beard drying out or getting itchy.
How can I shave my long beard the right way?
Want to trim your long hair? Use these tips for the best result.
Brush the hair with a beard comb
To get the best results from your comb, you should go for a beard comb with both broad and tiny teeth. This will help you control stray hairs in your long beard and keep it looking its best. Your jawline, neckline, chin, and cheeks are all areas where you should begin splitting the hairs, making them lie on each other. Your mustache should finally fan out from your lips if the beard is in the desired shape.
Shave and trim the beard to the desired form
Keeping a well-groomed long beard means knowing how to cut it comfortably for you. Using beard scissors, trim away any stray hairs that have grown over the edges of your earlobes. When it comes to long beard styles, this is very significant. Even if your beard is lengthy, an electric shaver will help you maintain the hair around your neck and your Adam's apple clean, short, and tidy.
Place your fingers over your Adam apple and move your head back to find the middle of your beard. When it comes to trimming your lengthy beard, the finest beard trimmers consist of various attachments so that you may get the look you like.
Look out for a lengthy beard trimmer that is ideal for your needs.
Maintaining and growing a thick beard requires the proper equipment. Your lengthy beard trimmer is the most critical piece of equipment you should get. If you're having trouble narrowing down your options, looking for a gadget made explicitly for men with lengthy beards is the trick. It's simple to style your facial hair with the help of these kits, which include a variety of clippers, blades, and other accessories.
Trim your cheekbones and sideburns.
Your sideburn and cheek lines are critical in creating a remarkable full beard appearance. You can go from sloppy to a nice build with a few touches in a flash. It's easier to maintain a more natural appearance, making your facial hair and face seem larger.
A more defined cheek line may aid the formation of sharper face angles and edges. Starting at the corner of your lips, draw the line from your sideburns to your nose. Using a straight cheek line can help define a round face. If you have a long or angular face and want to look more friendly, an angled beard cheek line might help.
Trim your mustache to a manageable length at this point
You'll need to maintain your mustache with care for the best results. Combine the mustache over the lip and cut to the desired size using a beard trimmer. In general, your mustache will need more regular trimming and maintenance than the whole of your beard. Try cutting your mustache to be a little shorter than your beard if you want to make a statement! If you want to make a statement, use some beard wax to curl it up. Your lengthy beard will look great with a good product.
Determine the form of your beard
The form of your beard is crucial since not all facial hair is the same. You can decide to follow the rules to get a long beard or keep your beard low length, or you can defy them entirely and opt for a look that stands out.
For the most part, thicker, fuller beards look best on a man with a slender face, so keep that in mind while grooming your long beard. If you have a large face, a long, well-defined beard will help narrow it down.
Guarantee that you remove all stray hairs
Every bearded man needs a pair of good scissors in his arsenal. Scissors are a handy complement to a top-of-the-range beard trimmer for individuals who want a more natural appearance.
Don't go overboard with the scissors, regardless of how close or how bushy your beard is trimmed. Be careful to make small snips at the ends to keep it lush and full.
Apply beard oil or beard cream
As crucial to trim your full beard frequently, proper treatment is necessary to keep it looking its best. Ensure to rehydrate your freshly trimmed beard after each trim to keep it looking its best. Massage a few droplets of beard oil into your facial hair to aid hair growth. Invest in a beard cream, gel, or lotion to maintain your style in place the whole day for a bold look.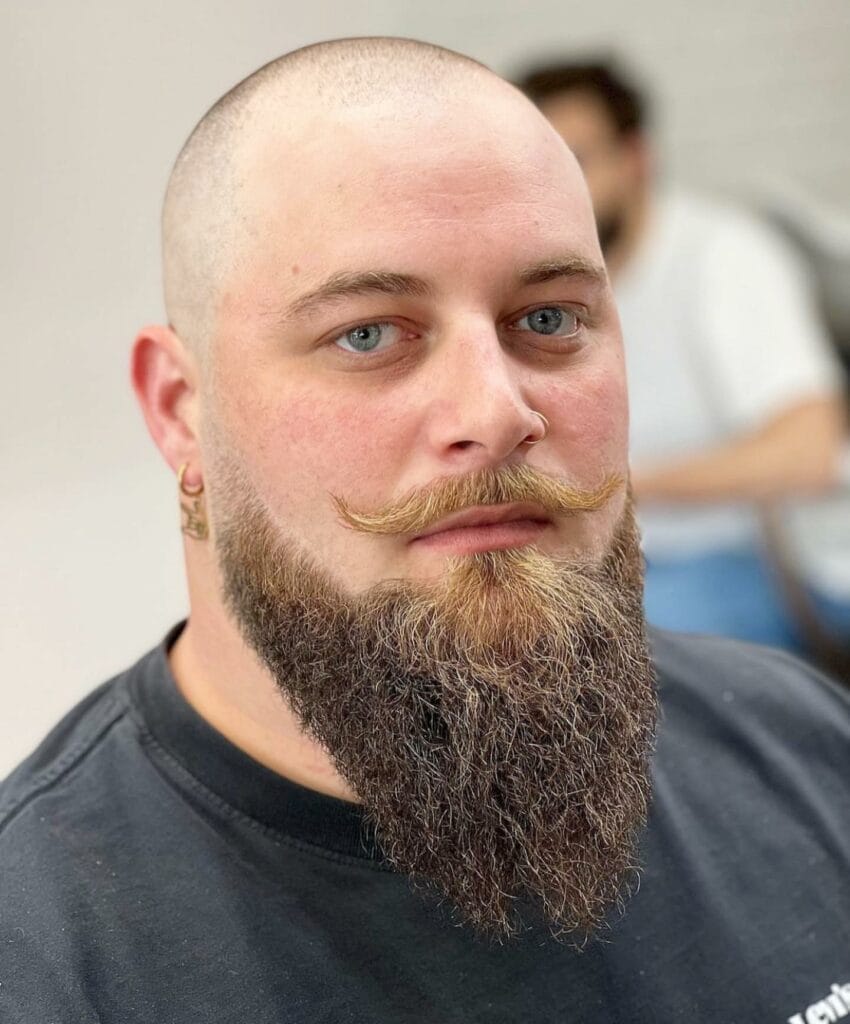 Repeat trimming every 3-5 days to keep the desired result
Trimming your beards every five days is a good rule to keep them in excellent condition and length. To maintain a thick beard with many details, you may want to trim it every other day. If you're going to trim the beard, don't speed through it, so you will not ruin your hair. Most individuals trim their hair after a bath or shower at night.
Final thought
These top-long beard styles are fantastic and will give you any appearance you choose. You may decide to get a fearful look or a calmer look. Go through the kinds to pick the best style for you.