Top 31 Attractive Buzz Cut Hairstyles for Men
Having a clean and well-presented haircut says a lot about your personality. For this reason, paying attention to your hairstyle choices is very important.
Not all kinds of hairstyles fit all occasions. A wrong hairstyle can give people a false impression of you and make you look out of place.
You should get a buzz cut if you want a stylish and not-so-fashionable look. This cut is unarguably the best for men who want a simple but unique look and simultaneously show off their facial appearance.
You shouldn't be bothered about the next hairstyle to show to your barber because we've made a list of the top 31 attractive buzz cuts for men.
Top 31 Attractive Buzz Cut Hairstyles
Regardless of the shape of your head or face, there's definitely a buzz cut that will suit you perfectly. Here is the list
1. The Induction Cut
As the name implies, this cut is done on the heads of new army recruits as a ritual. The induction cut was popular with military guys with the intent to curb the spread of lice in the army camp.
This cut is perfect for you if you have an oval or rectangular face. One can't deny that the induction has sharp edges and leaves men looking like a total snack.
2. The Burr Cut
Recently, rappers and urban artists have identified with the burr cut. This haircut is wrapped near the forehead to give the haircut a fantastic shape.
Men who want a simple yet classy cut, go for this low-maintenance haircut.
With a burr cut, you will worry less about how your hair looks in the middle of the day. The hair is low that it remains unruffled, regardless of how much you caress your hair.
3. The Butch Haircut
When you do not intend to spend so much time styling your hair, you should go for the butch haircut. Apart from the fact that this haircut gives you a military look, it is easy to achieve and maintain.
Even with this hairstyle's simplicity, it exudes confidence in men that rocks them.
4. The Brush Cut
The brush cut is also known as the butch cut and is often used interchangeably when communicating with barbers.
It is a short and masculine-looking haircut where the hair is equally cut short. This means that the hair is shaved at the same length from the top to the upper part of the hair.
5. The Crew Cut
A crew cut, butch cut, and burr cut all belong to the same family; we sometimes use them interchangeably.
All you need to do to achieve the crew cut look is to trim the hair at the sides and back of the head but keep some hair at the top. The crew cut look is your go-to haircut if you want a simple haircut.
Unlike the other buzz cut in this family, the crew cut is the favorite for styling. For this reason, you should visit a professional hair stylist to get an ideal crew cut.
6. The High and Tight
When achieving this cut, remember that you're working with really short dimensions.
With longer hair proportion at the top, there won't be steadiness with your hair length for the high and tight cut. For those who do not have a longer face, this haircut is ideal for you.
7. Ivy League Buzz Cut Hairstyle
The Ivy League buzz cut, also known as Princeton Clip, has existed for a long time. But, it has evolved to fit into today's modern haircut trends.
The Ivy League cut is similar to a crew cut but has fuller hair longer than the latter. This gives room for various styling options, such as a side parting.
This cut helps you attain a stylish and sleek look. If you want a clean, fresh cut, the Ivy League Buzz cut is ideal for you.
8. Zero Buzz Cut
As the name implies, the zero buzz cut is a haircut where you take down every hair on your head. It's you shaving your hair completely. Famous actor Jaime Fox is one to go on a steady zero buzz cut.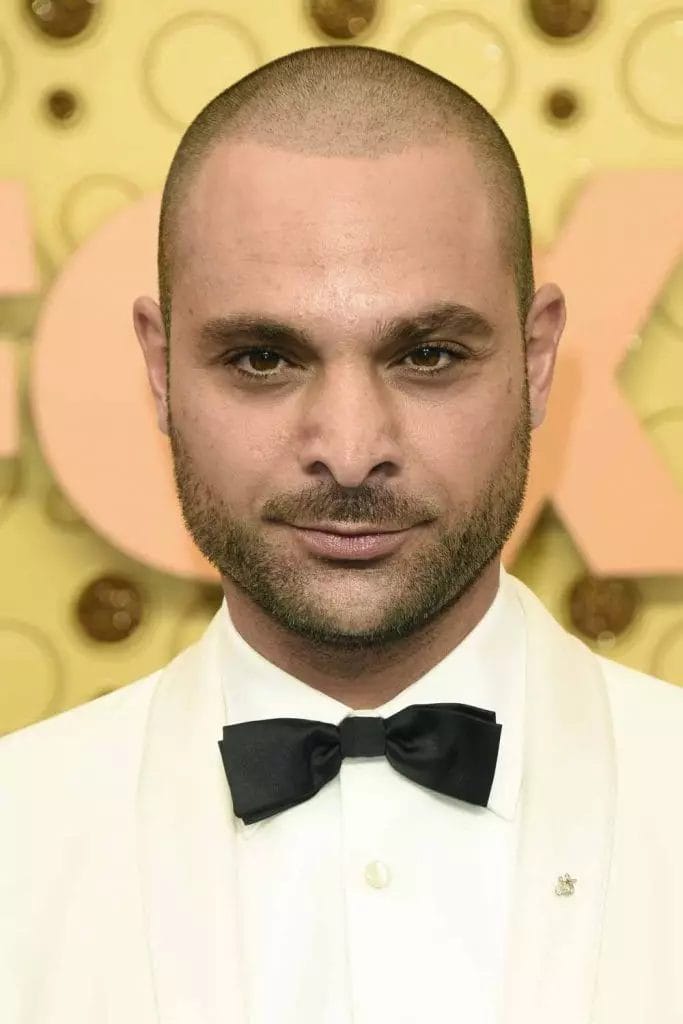 9. Long Buzz Cut
If you don't want a short hairstyle, go for the long buzz cut. There is little or no stress in the maintenance of the haircut. You could even style the hair with a parting or a fade.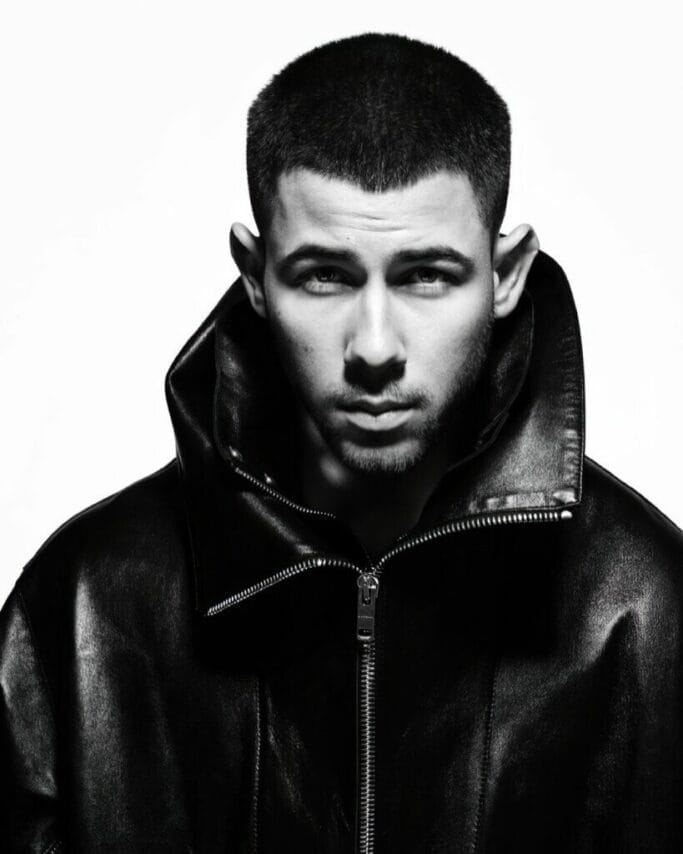 10. The Number 1 With a Fade
Understanding haircut numbers or hair clipper guard sizes can be confusing if you hear them for the first time.
Generally, there are eight haircut guard sizes, and they are used to determine your hair length. As a rule, the smaller the haircut number, the lower your hair length.
A number 1 haircut, for instance, gives the lowest hair leveling. This hairstyle exposes the scalp and leaves only ⅛ inch of the hair intact. Adding a side fade to this haircut will give you a more stylish look.
11. Number 2 Haircut
With this haircut, your scalp is not revealed, as a one-quarter inch of hair is left on your scalp. It is a classic buzz for men with thin hair.
12. The Number 3
This haircut corresponds to ⅜ inch in length. Although still a short haircut, a number 3 cut does not expose the scalp. It is unarguably a classy hairstyle with low maintenance.
Hair stylists also use this number as the longest clipper size for side fading.
13. Number 4 Buzz Cut With Undercut
A number 4 buzz cut leaves half an inch of hair on your scalp. With this hair number, you can achieve a medium buzz cut like a crew and burr cut.
If you want the perfect professional look, give this haircut a try.
To add a bit of sexiness to this hairstyle, you can razor the back and side of your hair. This way, you will have a hairstyle similar to an undercut.
14. Number 8 Haircut
This is the largest haircut clipper size you will find in haircut numbers. It leaves one-inch hair on your scalp. Most times, barbers use this length for the top hair while using other hair numbers to fade the side and back of your hair.
15. Buzz Cut Bald Fade
This haircut was also quite popular many years ago among the military. Today, it's one of the hairstyles popular amongst street and pop culture.
Getting this hairstyle is straightforward, and maintaining it is simple. Here, the back and side of your hair are shaved to the scalp level, with the top maintaining a slightly higher cut.
16. Mid-Fade Buzz Cut
A mid-fade buzz cut is similar to that of a bald fade. But here, the fade occurs in a slightly higher hair position and of a fuller length than a bald fade.
The fading here is smooth and gradual, giving this perfect gentlemanly look. A number 1 clipper size is ideal for achieving a mid-fade.
17. Buzz Cut Taper
A tapered buzz cut is a modern modification of the classical buzz cut. It is an ideal haircut for men who want to look stylish and maintain simplicity.
With a tapered buzz cut, smooth transitioning between the top and side of your hair exists. Here, your hair gradually reduces in size at the edges as it moves from the top to its sides.
18. Crop Buzz
A crop buzz cut resembles an undercut hairstyle by involving very short sides and back with enough hair on top. However, you will leave your side hair longer towards the hairline here.
You can achieve this look by getting a mid-fade cut on your sides and back while using a 5 or 6-blade clipper for the top.
19. Lineup Buzz Cuts Hair
Most hair stylists will tell you that lineup cuts are not a hairstyle. Instead, the haircut adds finishing touches to a buzz cut to sharpen your hairline.
These finishing touches add crips lines or temple curves rather than leaving your hairline natural.
20. Blonde Buzz Cut
If you feel a buzz cut is too conservative, go blonde, and watch the magic happen. With a blonde haircut, you will like a work of art. And if it's good enough, you'll get heads turning. No doubt, it's the perfect hairstyle for daring men.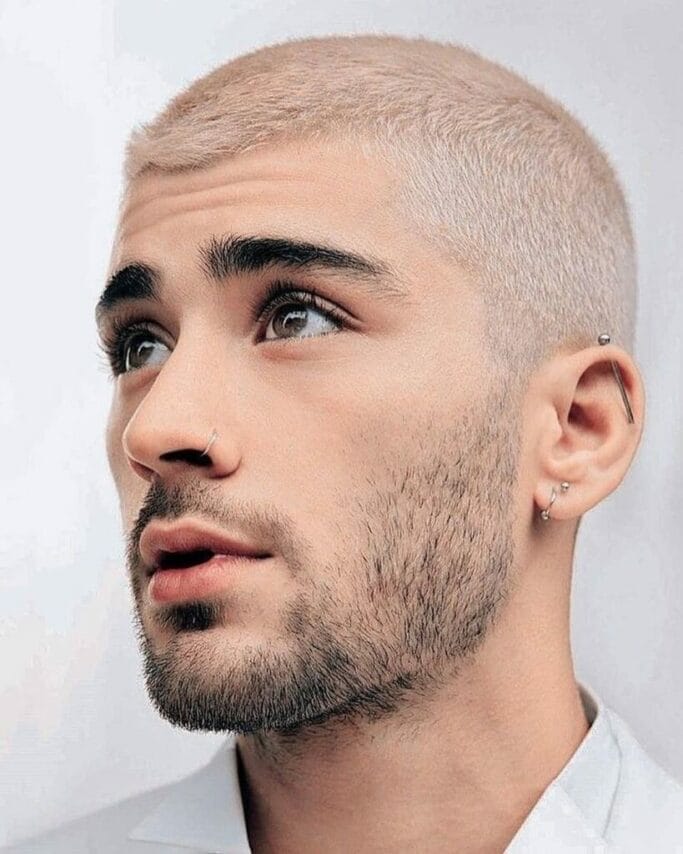 21. Asian Buzz Cut
As the name suggests, this is a low-maintenance buzz cut for Asian men. Generally, most Asian men have thick, straight hair, which, when cut properly, makes them look dashing.
This hairstyle is great for Asian men with oval faces and strong facial features.
A number 1 or 2 clipper blade size is best for achieving this look, as it will make your facial appearance prominent.
22. Military Buzz Cut
The military buzz cut has evolved from being a conservative haircut for military men to being a go-to short haircut for men.
Ideally, armed forces required this hairstyle from military men to instill discipline in them. However, the hairstyle is now a model for courageous, brave, and heroic men.
The hairstyle is now unrestricted. They now come in different styles and trends. And one of the easily maintained haircuts.
Crew, burr, brush, and butch cuts are famous examples of military buzz cuts.
23. Buzz Mop Top
If you want a buzz cut that hides your receding hairline and makes your thinning hair less obvious, then a mop top is your best shot.
However, you should know that this is an attention-grabbing hairstyle—an ideal hairstyle for audacious men.
Men with wavy hair rock the hairstyle best, with most brushing hair across their forehead. The haircut is perfect for those who prefer a longer buzz cut. However, one can adjust the length of their hair to suit their style.
24. Caesar Buzz Cut
This is one classical cut that has stood the test of time. It was named after a Roman emperor, Julius Caesar.
The emperor styled his hair forward, with a fringe at the front. He presumably styled his hair this way to hide his baldness.
Caesar's haircut is unique in that the hair length is equal at the back, front, and sides. An ideal hairstyle for bald men who want a low-maintenance yet fashionable haircut. Men with wavy, curly, or straight hair will do justice to this hairstyle.
25. Buzz Cut Mullet
This is another crazy hairstyle that will attract attention. Interestingly, the hairstyle was once in vogue many years ago.
Today's mullet buzz cut features extended front hair, fuller back hair, and an almost skin-level shave at the sides.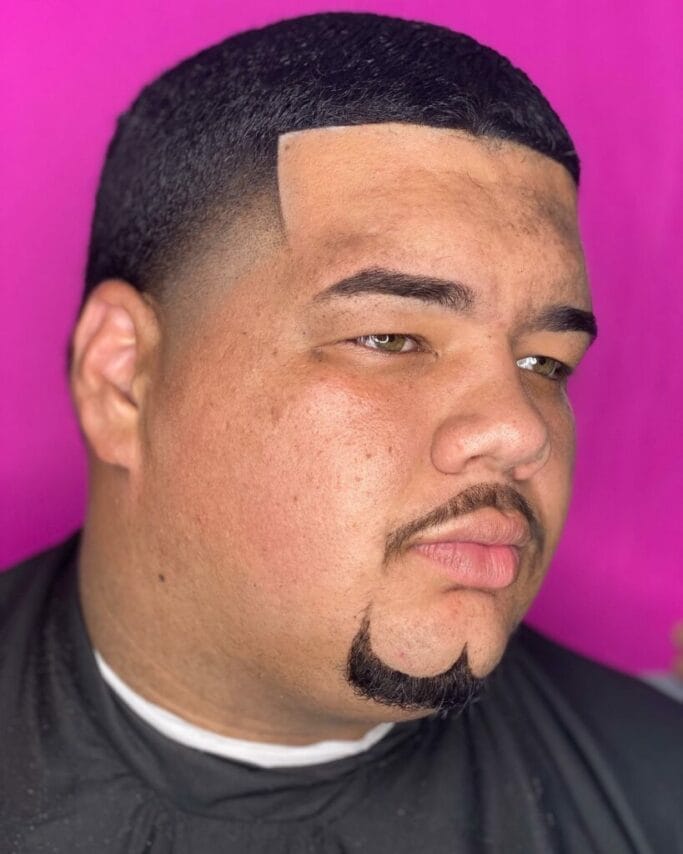 26. The Mohawk Buzz
A mohawk buzz slightly resembles a mullet buzz cut. However, the middle hair- from the top to the back- is of almost equal length in mohawk. The sides of a mohawk buzz are also kept low fade like in a mullet cut.
One beautiful thing about this hairstyle is that you can style it in various ways.
For example, you can make the mohawk high and draw some partings on the faded side to give off a hot guy vibe. For a gentleman's look, you can trim the mohawk with number 3 or 4 while skinning the side.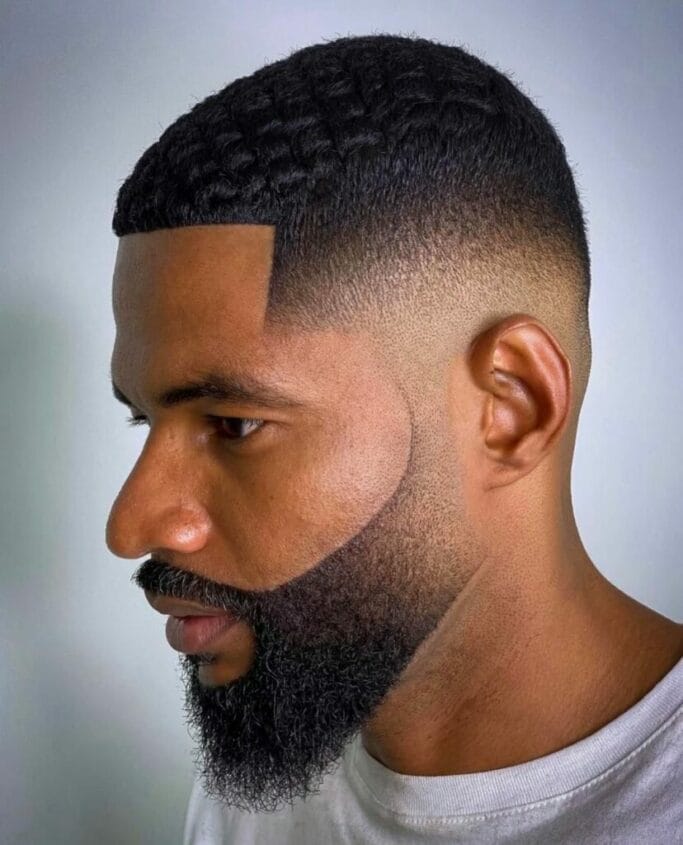 27. Afro Waved Buzz Cut
Afro-waves are pretty common among black men. This hairstyle unveils their charming look and, when short, reveals their facial features.
To achieve this cut, you must maintain a low wavy buzz at the top of your hair, with a neat blend at the sides and back.
28. Buzz Cut For Men With Receding Hairline
Losing part of your front hair is depressing for many men.
While we cannot always control baldness, as it's one of the aging processes, we can embrace it.
A short buzz cut is one magical way to make your receding hairline charming. Men with long wavy hair can also hide their receding hairline by brushing it over their forehead.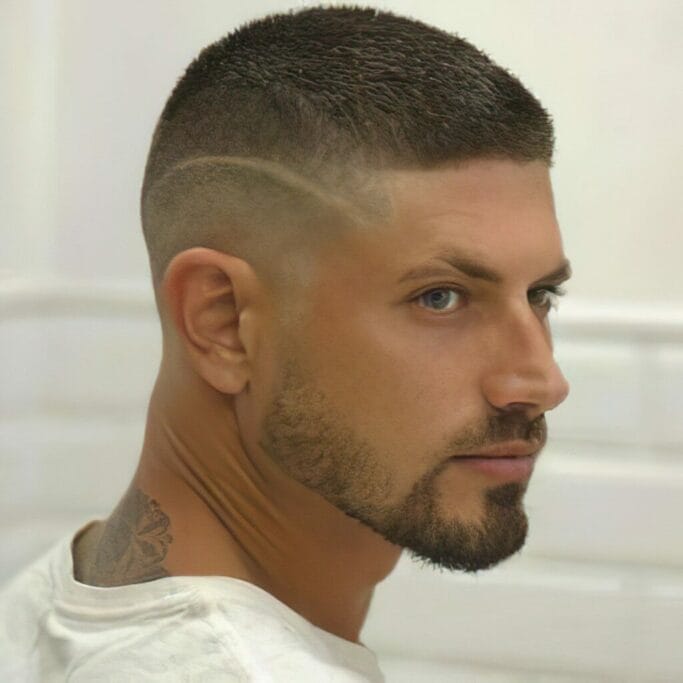 29. Parted Buzz
A parted buzz is one of the trendy haircuts for today's men, especially the young ones. Adding parting to a buzz cut can transform a simple haircut into a more flattering and spunky look.
30. Buzz Cut With Beards
There is this thing that beards do to a man: it makes them look more masculine. It might sound cliche! But most men feel incomplete without their beards.
For a perfect gentlemanly look, make sure the length of your beard matches your buzz hair length.
31. The Widow's Peak Buzz Cut
A window's peak appears as a V-shaped line on the center of the forehead. It is a genetic trait that runs in one family. For some men, this hairline is obvious, while subtle in others.
Like baldness, a window's peak can cause insecurity and make one feel unattractive. However, with the right buzz cut, that will be a thing of the past.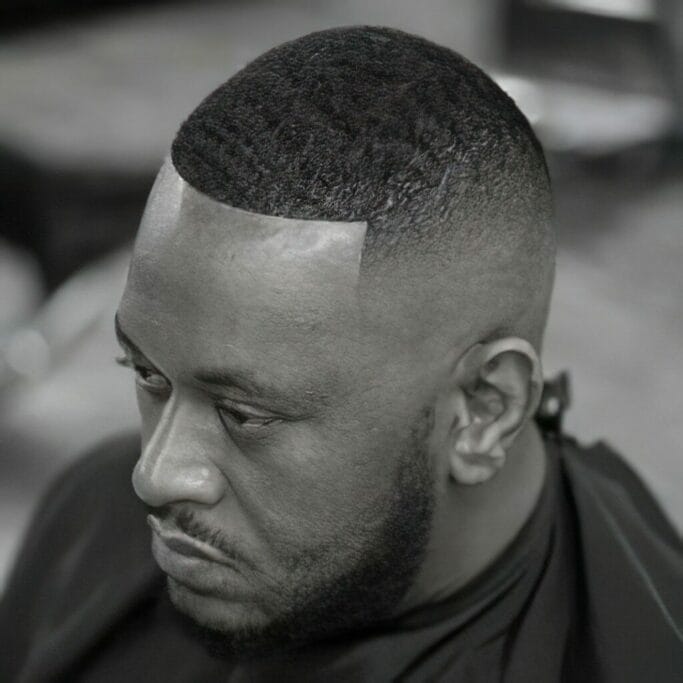 Conclusion
Many people feel most buzz hairstyles are simple. Unfortunately, such people do not understand that there is beauty in simplicity.
Aside from that, buzz hairstyles are flexible, and you can style them differently. Therefore, don't limit yourself to a particular buzz cut. Instead, be creative and explore all buzz options. And have fun while at it.
Frequently Asked Questions
What Is A Buzz Haircut?
A buzz haircut refers to various kinds of short and simple hairstyles, especially where the hair is equal on all sides.
How To Maintain Buzz Haircuts?
A buzz cut is a low-maintenance hairstyle, thus requiring less to maintain.
You can maintain your buzz haircut by repeating your buzz every two weeks to keep your look clean. You can also leave it to grow for three weeks and recut it afterward.
What Face Shape Suits A Buzz Cut?
A buzz cut suits men with various faces like oval, square, diamond, and others.
What Are The Benefits Of A Buzz Cut?
A buzz cut is easy to get and maintain. It also helps to reveal your recognizable features.
Is Buzz Cut Attractive?
Yes, the buzz cut is an attractive haircut, especially for men who want a simple, short, and easily maintained haircut.
Khamis Maiouf is a professional barber who graduated from Hinckley College in England with a degree in hairdressing. He has also won several barbering contests and successfully operated a barbershop for the last two decades. As a skilled hair stylist for 20 years, his goal is to teach others how to achieve a beautiful appearance through their hairstyles.