When the topic discussed is a haircut, you will find it interesting that there are many things to talk about because there are various styles that people would like their hair to take on. One popular kind of style for a haircut is the fade. There are three types of fades which are the high fade, skin fade, mid fade, and low fade. Given the sleek and stylish look, it is almost impossible to say that the fade is not a cool or elegant haircut. And, this is probably the reason why so many people are getting a haircut. Another great thing about the fade is that you can make it suit any style you like.
Out of the various fades, the one that is most popular and widely used by men worldwide is the low fade haircut. It is a classic cut that adds a sense of style and elegance to any hairstyle and hair, whether long, mid-length, or short. The only part of your head that is faded out is the sides and the back; you can then decide what you want the top of your head to look like.
Whether you want a gentlemanly haircut or pull off the band boy look, the low fade can help you do that. It doesn't matter what kind of hairstyle you want – it could be for business (the workplace) or a casual cut that you can use elsewhere – the low fade cut is very adaptable and fits into any style or environment.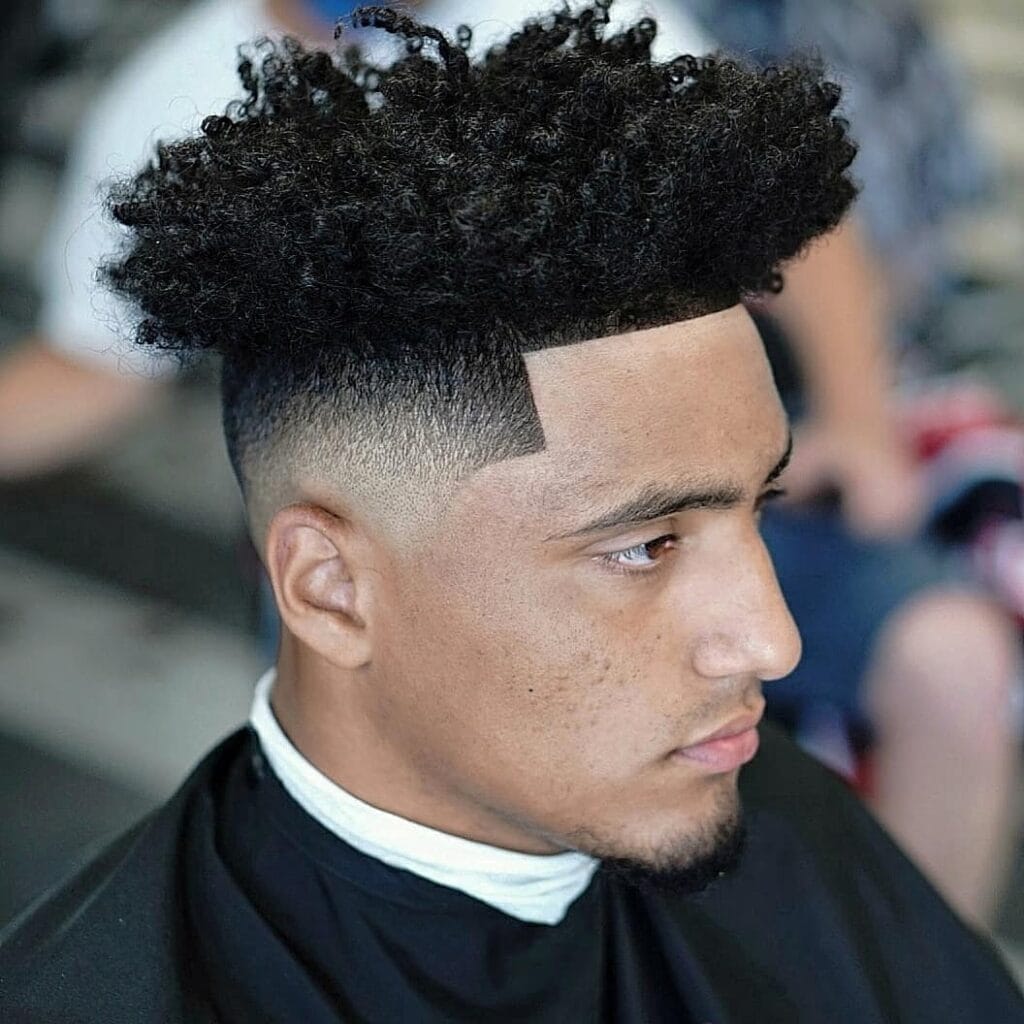 Some people want a low fade to go with their long hair, while others prefer a low-to-skin fade since their hair is naturally short. The next time you want to visit your barber, you should check out some of these low fade haircut styles and find one that best suits your style or preference.
What is a low fade haircut?
A low fade haircut is one of the three types of fade haircuts in which the back of the head and its sides are tapered down from the top to the lower part of your head. It doesn't matter if you are an Asian, a Latino, black, or white; the low fade haircut will look good on you.
When getting a haircut in your barbershop, you need to decide what kind of low fade haircut you want as various types and styles go with them. A low fade haircut is something you should try out if you no longer want to do a high fade or classic fade.
21 low fade trending hairstyles
1. Low taper fade haircut
This haircut is a sleek type of haircut where the hair on the sides of the head is gradually trimmed down so that the fade gets increasingly shorter toward the lower part of the head. Unlike the skin fade, which slowly disappears into the scalp, the taper fade still leaves some hair behind. The low taper fade begins from around the ears and curves down through the neckline. It is a type of low fade haircut that looks good with either long hair or short hair.
2. Low skin fade haircut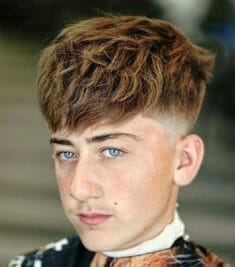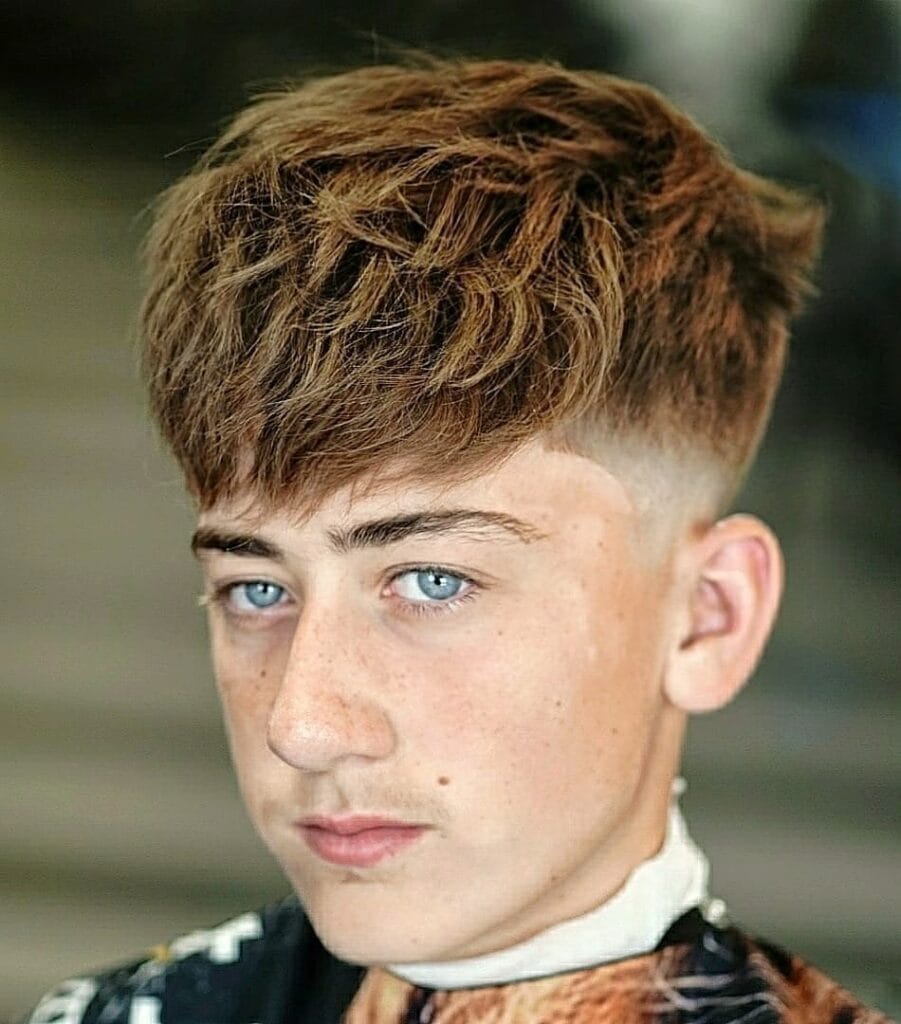 The skin fade is a kind of low fade haircut that is good for men who like to have hairstyles in vogue. It is a cool hairstyle that you can pull off whether you are a student, have a job, or have your own business. The low skin fade is best matched with short hair, and it blends so well that it reveals a contrast with the hair on top of your head. Since the hair on the back of the head and its sides are short, you can do whatever you want with the hair on top of your head and style it however you please.
3. Medium low fade haircut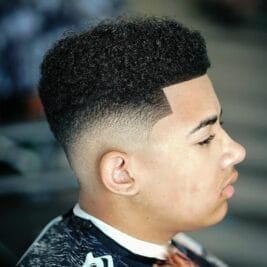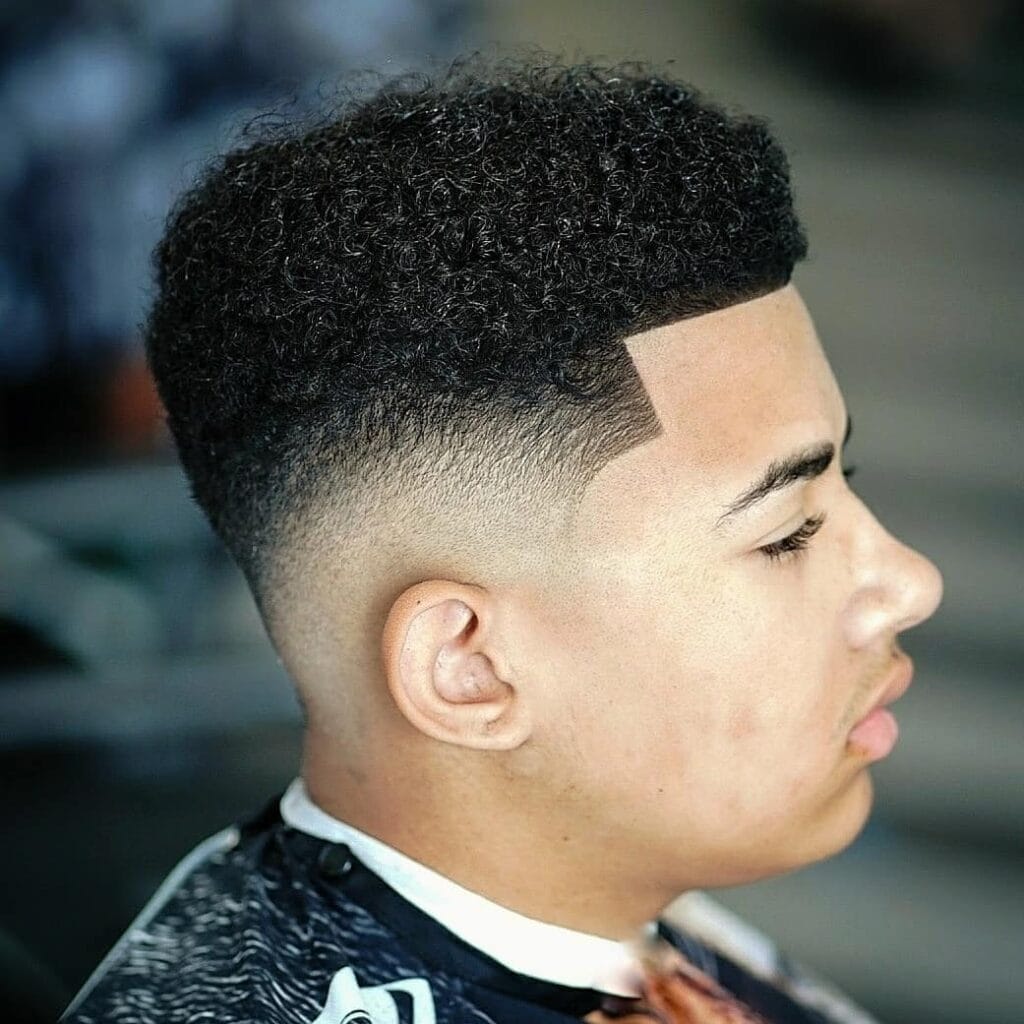 This low fade acts as a bridge between and balances the medium and low fade haircut styles. The best thing about the medium low fade is that it is very easy to maintain, and it can pair very well with any hair length, be it medium, long, or short. After getting this haircut, you will no doubt depict a stylish, elegant look of a gentleman.
4. Low fade haircut undercut
This undercut is another one of the most widely worn haircuts worldwide, especially among slick-looking men of today. There are a lot of men who like the contrast that comes with the combination of a low skin fade with an undercut. Because the point at which the fade begins appears like both the top hair and the tapered sides are disconnected. The skin fade is not the only kind of fade that pairs well with an undercut. You can still get an elegant look when you combine an undercut and a taper fade.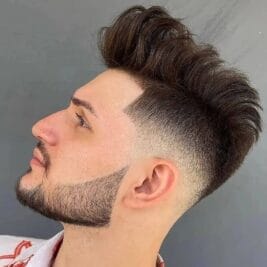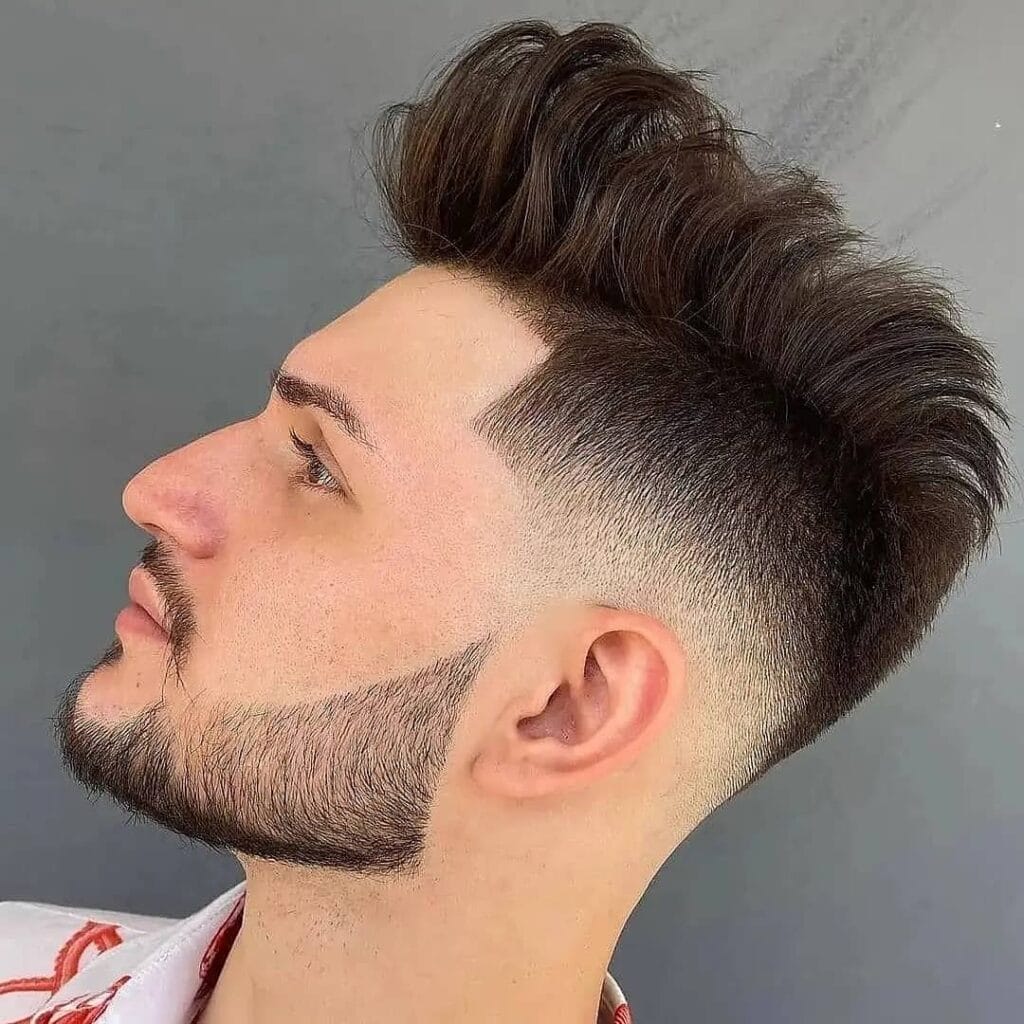 This looks like a transition such that the lower part of the head has very low hair (almost skin), toward the middle, the hair length is a taper fade and up to where the full-length of the hair is – the top hair. The faded undercut brings out the full length of your hair. After doing the low fade undercut at the sides of your hair, you can comb the top hair, use hair products to make it look spiky or even pomp.
5. Low fade with crew cut haircut
We have mentioned that a low fade haircut pairs well with any hair length, and short hair is no exception. The crew cut is a haircut that is good for people with short hair, and rather than just having short hair, the cut makes you look very chic and sophisticated. Since the top hair is already short, the hair at the sides and back are trimmed down to look shorter than the actual hair. You can then go on to style your top hair anytime and in any way you want. This is one haircut style to consider, especially for persons who have jobs and have to report to their offices.
This is because those persons generally prefer having a clean, corporate look rather than the look of a member of a boy band. In place of a tapered fade, you can also do a skin fade on the sides of your hair. All the same, you still portray the gentleman's look.
6. Slicked back hair with low fade haircut
This is another great hairstyle that highlights the contrast between the hair and the fade in a classy way. The blend of the slicked-back hair with a low fade is very subtle, more subtle than a high fade would be with any hair length, and that is why this hairstyle will go well with any location or setting.
The only thing is that, with this hairstyle, the styling part will be a daily practice, and the products you style your hair with depends on the texture of your hair. You can choose from the following styling products; wax, pomade, or gel, to slick your hair to the back, and then use a hair thickening product such as clay (if you have thin hair). What will bring more aesthetic appeal from this hairstyle is an addition of an undercut or combining it with a beard. Of course, the hair on the sides and back of the head will be tapered down to a low fade.
7. Quiff and low fade haircut
This is another hairstyle that is currently trending around the world. However, for a quiff, your hair must be long because the top hair requires a long hair length for the look to be pulled off. Although the quiff and the pompadour look somewhat alike, the difference is that you style your top hair by combing the hair to the front and upwards. Anyone can pull off this classy and attention-drawing look. The haircut makes you look way cooler than you are, and the best part about it is that it is a modern-style haircut. The quiff makes the features of your face elongated, and it can work for any face shape. The quiff can also work for a lot of hair types.
Gently trimming down the back and sides of your hair to your skin in a low fade makes the quiff look more attractive than it already does on its own. The combo of the low fade and quiff is quite the stylish trending look today.
8. Low fade haircut with a comb over
Another model hairstyle is the comb over, and it is mostly worn by men who want to appear both chic and elegant. To get a more professional look, men these days tend to combine their comb over with a low fade. This brings out more of the attractiveness of this hairstyle, and it will capture attention whenever you walk into any gathering. You can further accentuate the sleekness of this hairstyle by styling the comb over by using a hair product to complete the hairstyle and give it a natural texture as a finish. You can experiment with as many styling methods as you want since there are a variety of elegant styles out there.
The comb over has to do with combing the hair at the top of your head to the back or the sides, but when combined with a low fade that tapers down the back and side hair, you get a sleek contrast. Remember, this hairstyle will look better on you when you wear it with complete confidence.
9. Faux Hawk and low fade haircut
The faux hawk is a derivative of the classic mohawk hairstyle, but it is a lot less dramatic. The difference between the faux hawk combined with a low fade haircut is that the hair on the sides of the head is trimmed down so that the transition from the spiky top hair to the tapered sides is not noticeable.
The top hair is then left to be styled using any style that comes to mind. Note, however, that there are various styles out there, and some of them look better on certain faces and head shapes. So, be sure that the style you want to wear best suits your head and face. You can easily pull off two different looks with this hairstyle. You can style down the top hair using your hair products for a professional gathering like the workplace. When going for a night out with friends, you can then style the hair upwards without having to change anything about the cut.
10. Low fade haircut buzz cut
One major masculine haircut which does not consume much time and effort to maintain is the buzz cut. The buzz cut is one haircut that is a great choice for persons with short hair besides the crew cut. However, like the crew cut, it pairs well with a low fade haircut which has the hair on the sides and back of the hair trimmed down to the skin. There are different buzz cut styles, and a low fade haircut is a perfect fit for each of them. If your preference is a clean, masculine cut, try out one of the buzz cut styles with a low fade. The fade from around the ears to the back of the head makes this simple haircut look chic and sophisticated.
It doesn't have to end there. You can ask your barber to make your hairline look cleaner by doing a sharp razor toward the end of your haircut, thus adding elegance to your look.
11. Messy pompadour low fade haircut
Although the pompadour has been around for quite some time, it is still pretty much in fashion among modern hairstyles, which is why it is considered timeless. The thing is, newer styles are being combined with it, which is why it still manages to stand out and pull attention. When you add a low fade haircut to your messy pompadour, you make the messy hairdo look sleek, and the low fade also makes the top hair appear large in volume.
This is an excellent choice of look for you if you are not so good with styling your hair or you prefer a little bit of rowdiness on your hair. Even though it requires time and effort to style your hair the way you want it, the reward is getting a stylish appearance.
12.Low fade haircut spiky hair
The combination of spiky hair and a low fade haircut balances a classy appearance and a bold look. The low fade haircut on the sides and back of the head looks subtle yet chic, while the spiky top hair gives you a cool look. You can further style your short spiky hair by doing a low skin fade to increase the contrast between the low fade and the spiky top hair. With this hairstyle, you can even create another hairstyle without affecting the cut. For instance, you can style the top spiky hair into a faux hawk or make the spikes go in different directions, giving you an inimitable appearance. To add natural texture to your look, use a matte hair product on your hair.
13. Short textured hair and low fade haircut
You can't be talking about hairstyles in vogue and leave out short textured hair. However, when combined with a low fade haircut, you get an entirely new elegant look. Short textured hair has gained prominence among short hairstyles that men wear, and there are many hairstyles with top hair that are textured. These hairstyles include an Ivy league, crew cut, short fringe, and a crop top fade. You can make your clean haircut appear to have layers when you use a matte hair product (light version) to style your hair. The textured hairstyle works with various hair types, whether wavy, thick, or curly, but it looks best on men with thin hair. So, if you have thin hair, this is one haircut that you should try out.
14. Low fade haircut pompadour and the hard part
There is no argument that pompadour is one of the best elegant and chic hairstyles available. Combined with a hard part and a low fade, however, make it even better. This hairstyle gives you a classic look and a cool finish. Various haircut styles can adapt the hard part and low fade, but you get a modern yet classic hairstyle with a pompadour. This haircut is best worn by teenagers or young men who want to pull off the young rebellious youth look. You can neatly style your pompadour by highlighting the height and bulk of your hair by making the hard part. Due to the tendency for the line in a hard part to grow out after one week, it is recommended to trim the hard part regularly to keep the cut sharp.
15. Wavy hair low fade haircut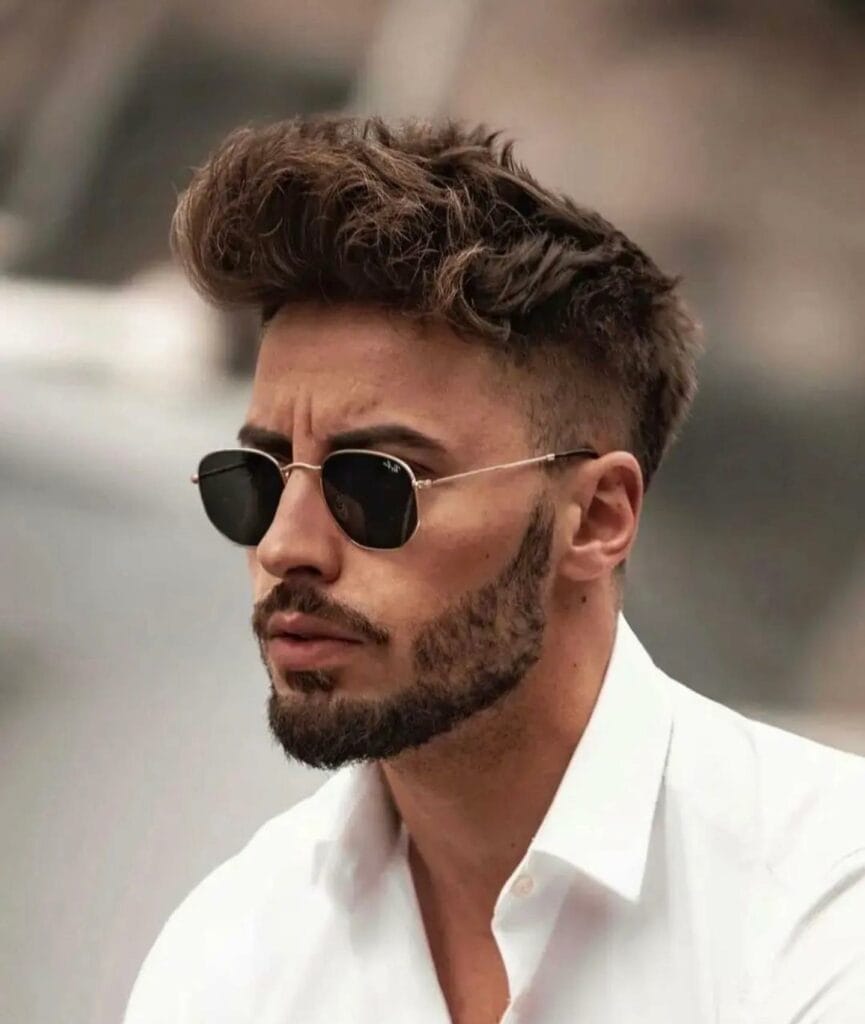 If you have a wavy, you usually want to show it off because the texture of waves in hair is unique. If you are thinking of changing up your look, try out a low fade haircut with your wavy hair. Generally, your wavy hair provides you with many options in which you would want to style your hair, and a low fade haircut will only have you worry about styling your top hair. If your wavy hair is medium length, you can combine the low fade with a little skin fade at the lower part of your hair in a subtle transition and then do a comb-over style on your top hair; this will give you a casual look.
Another style you can try out is to combine your low fade haircut with medium length or long hair and use a light hair product to highlight your naturally wavy hair texture.
16. Fringe with low fade haircut
If your hair length is medium to short, you can try this cool hairstyle out. The good news is that you can combine fringe with a low fade to create a trending hairstyle. There are various fringe hairstyles, and some of them can be casual while others can be messy. Why not try something out of the ordinary, like having a textured fringe featuring bangs that partly cover your forehead.
This is one other hairstyle that is a perfect fit for teenagers and young men. Don't forget the low fade haircut, which trims down the hair on the sides of the head down to the skin in a gradual transition. This leaves hair on the top of your head, but the front of your head has the most hair. You can style your hair to the front using a hair product like clay, wax, or pomade. The hairstyle gives you a feeling of a young man and has a bit of class so that you can wear it in a semi-formal setting.
17. Low fade haircut curly hair
You can make your curly hair stick out by doing a short crop on top paired with a low fade haircut. This hairstyle makes your hair easy to manage, highlights the bulk, bounce, and natural texture of your hair while all at once having the hair at the sides and back of your head tapered down. You can adorn a low fade haircut or combine a low fade and skin fade and swank your curly hair for all to see.
18. Blowout and low fade haircut
A blowout is, without any doubt, one hairstyle that should be labeled extraordinary. This is a cool hairstyle, especially when it is combined with a low fade haircut. What makes this haircut unique is the gradual transition from the lower part of the head upwards. At first, there is barely any hair at the sides and back of the head because of the low fade, and then there is a burst of top hair to go with it. This hairstyle is most suitable for you if you have a round or broad face because it makes your face appear slim in a stylish manner.
19. Low fade haircut with sleek man bun
Recently, men with long hair are increasingly holding their hair into a bun. If you prefer wearing a man bun and don't want to stop carrying your long hair, you don't have to. However, you can give yourself a more stylish look with your bun and not change your look entirely with this hairstyle. The sleek man bun paired with a low fade haircut keeps your top hair long and tied up in a bun. The only change will be the sides of your head which you can trim down from the midpoint of your hair down to your neck.
20. Dreadlocks with low fade haircut
For some time now, people with dreadlocks have adopted this hairstyle that does not entirely change their appearance. If you like keeping dreads, you should try this classic hairstyle which adds a little class to your look. Blend in a low fade haircut with your dreadlocks and get a rebranded dread hairstyle.
21. Highlighted French man braid low fade haircut
Braids are a popular hairstyle carried by men all over the world. To properly pull off a braid, your hair needs to belong, but why stop at just braiding your hair. When a low fade haircut is paired with a braid, you get a cool new look. Your barber will gently trim down your side hair in a low fade haircut to achieve this haircut, leaving your top hair to be braided. You can make your look even more stylish by coloring the braided part of your hair with a hair dye. You are bound to capture the attention of everyone when you walk into any room or gathering.
Conclusion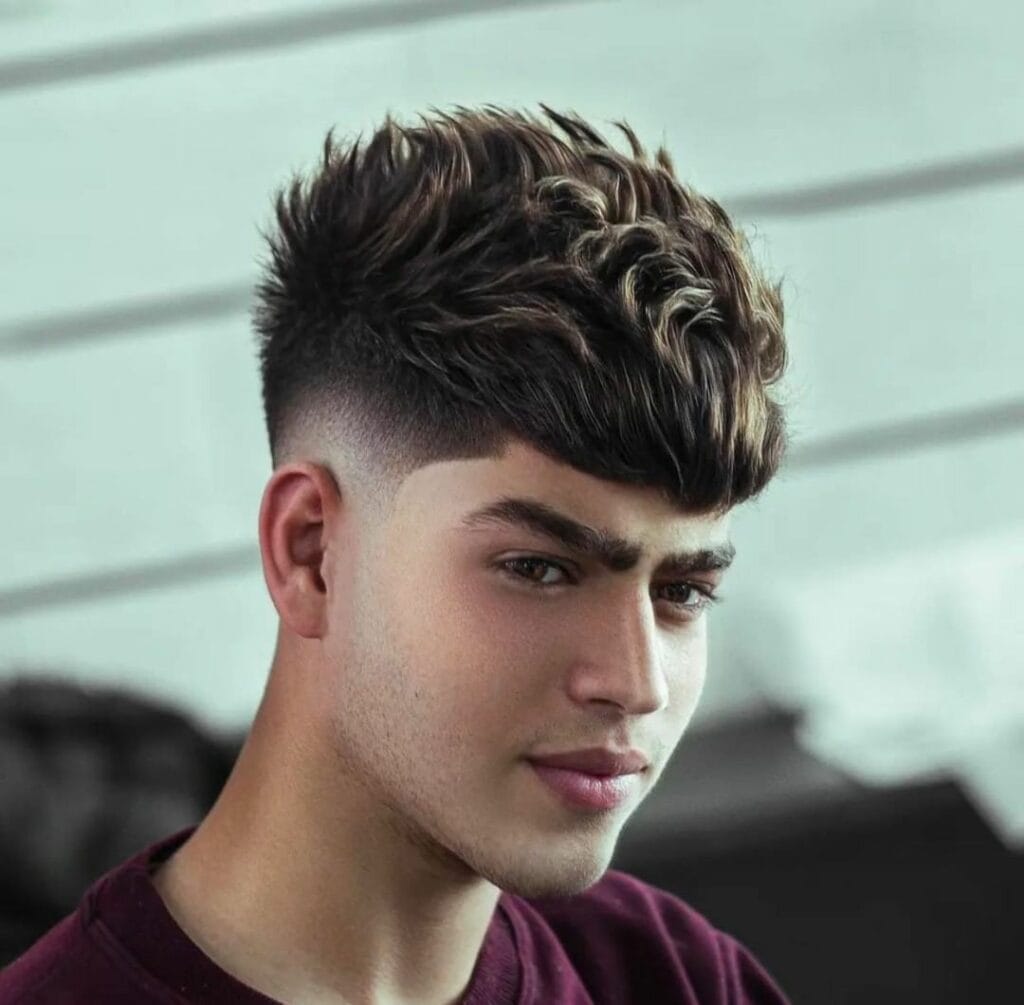 A low fade haircut is a technique where the hair on the back of the head and the sides are cut lower than the hair on top of the head, whether you have long, medium-length, or short hair. You can style the hair on top of the head any way you want – you can carry a pompadour, quiff, or slicked back hair if your hair is mid-length to long. If your hair is short, you can wear a buzz cut or crew cut. Although this is a classic hairstyle, it is increasingly being paired with modern hairstyles today.
FAQs
1. Will I look good with a low fade?
Generally, a low fade haircut looks good on any size or shape of the head, and it pairs well with most hairstyles. However, the best kinds of faces that match well with a low fade haircut are heart-shaped or round faces. The sides of the head for round-shaped faces are close-cropped, and this aids in slimming down the head. If you have long hair and carry a hairstyle such as a quiff or a pompadour, the low fade will help your face seem elongated, giving you a balanced look.
2. Where should a fade line be?
The area of the fade line on the head is the parietal ridge. The parietal ridge is the name given to the area of the head that is wide, the place where the head begins to curve. For a low fade haircut, the hair at the lower part of the head up to the parietal ridge is trimmed down at the same length.
3. How do you ask for a low drop fade?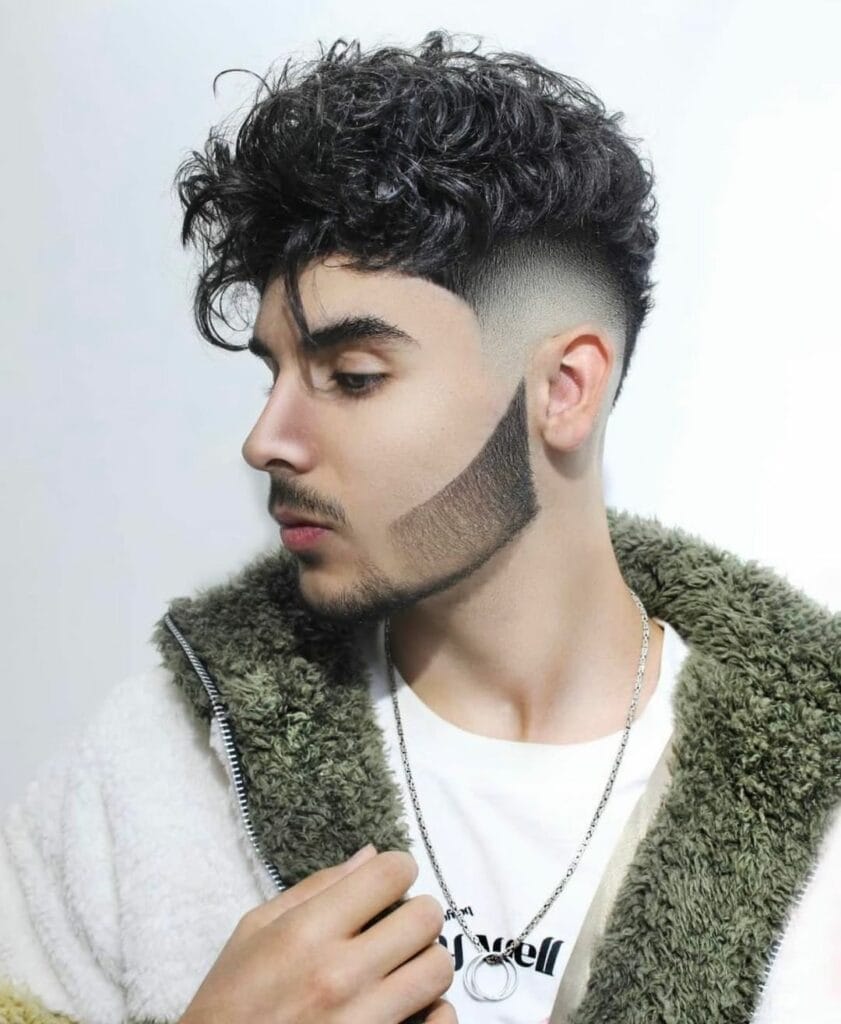 When you visit a barbershop, and you want to do a low drop fade haircut, you can say: Let the fade make an arc on top of your ear in a way that the fade is dropping. This means that the low fade in front of your ear is higher than the fade behind the ears. If you have a problem describing it, you might be lucky to find a picture in the barbershop that you can point to or bring a picture with you.
4. How long does it take for a low fade haircut to grow?
If you don't want your low fade haircut to look messy, you should visit your barber every other two weeks to ensure that they remain clean and fresh. If you don't mind them growing out a little, you should wait for about three or four weeks before you go for another haircut.
5. What is the meaning of taper haircut?
A tapered haircut is a haircut that changes the length of your hair gradually. The taper is longer from the parietal ridge, and then it increasingly gets lower as you go down to the lower part of your head.
6. Should I get a low fade or taper?
Before deciding between a low fade or a taper, you should consider the shape of your face and which hairstyles best represent your personality. A safer cut for you would be a fade, but if you want something that is a little bit of edge, then you should go for a fade.
7. Is a taper the same as a low fade haircut?
For a taper, the hair length is gradually changing all the way down to the lower part of the head. On the other hand, the low fade is shorter than a taper, and it fades into the skin.