Do You Want to Know My Secret to Boxed Beard?
Well, like anyone reading this content, I am sure that the reason you are here is because you defiantly want to grow a boxed beard. This beard style, is a short and attractive looking beard.
They are so beautiful that they are said to fit or look good on almost everyone.
Do you want to want to learn the art of developing and maintaining boxed beard? Are you looking to try something much decent and attractive?
I assure you that whatever your reason is for researching on this attractive beards style, this content will load you with more than enough knowledge before you leave.
What Is A Boxed Beard Style?
Boxed Beard is a well-shaped, groomed and closely cropped beard style, which is often considered by most to be an alternative to full beards.
In this elegant beard style, the cheek typically gets an angular cut . However, in some cases, it gets a straight line bringing it out in a boxed like shape.
How Can You Grow A Neatly Trimmed Boxed Beard?
Growing Boxed Beard isn't as hard as people portray it. As a matter of fact, it takes less than a month to grow a well-developed boxed beard.
How can I grow mine in the next four weeks, you may wonder? Just keep reading, and you will become an expert in growing this beards style.
1. Knowing Your Face (Identifying Cheek And Necklines)
Understanding your facial features should be your first step before you get a boxed beard style. Your face line, cheek and neckline should be your area of interest.
Infact, you should communicate with your hairstylist before you start the process. Failing to identify your facial features is equivalent to missing the whole style before starting.
2. Grooming Your Cheek Lines
We consider the cheek line the most critical aspect of growing a boxed styled beard; hence we recommend that you take it seriously.
There are two significant types of cheek lines. They include the high boxed cheek line and the low boxed cheek line.
High Boxed Cheek Line
If you decide to go for this cheek line pattern, you will have to grow it in such a way that the cheek line moves through its origin, passing through the ears up to the mouth corners. This has to also pass through the sideburns.
Low Boxed Cheek Line
This is the best option, especially if you intend to grow a classic boxed beard. These cheek lines is in curves below the ears and settling towards the chin top.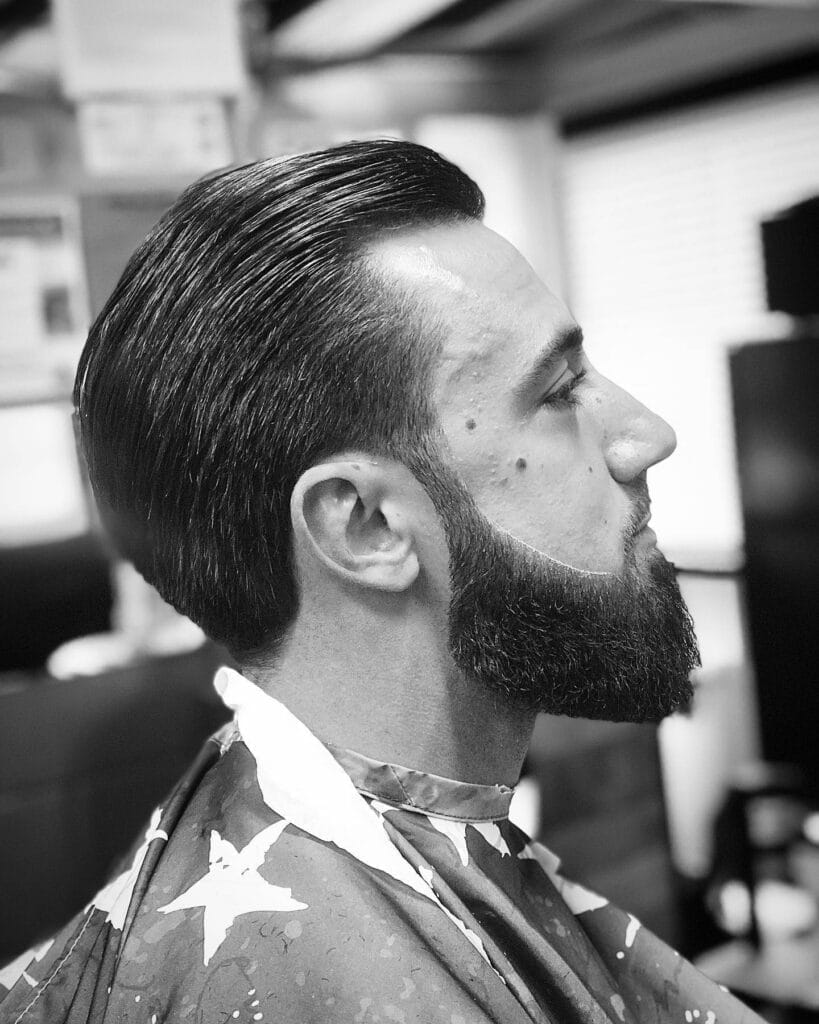 3. Hair Trimming
Hair trimming is necessary for a perfect shaped boxed beard style. Getting this done well will leave you with a neat beard.
The trimming process has a standard your stylist should follow accurately to get good results.
Why You Should Grow A Boxed Beard Style
Below are some of the reasons you should get a classic boxed beard style today:
It will make you look attractive.
This beard style helps you look presentable in public.
It is a stylish and unique beard style that fits almost any event.
It helps you make a great fashion statement, especially with your partner and friends.
It is a great alternative to a full beard style.
Will A Boxed Beard Style Look Superb On My Face?
No doubt, the boxed styled beards can look good on almost everyone. However, I have discovered that this glamorous boxed beard style works best on three face shapes.
They include the rectangular, heart, and diamond shaped faces.
1. Rectangular Face Shapes
Consider yourself lucky if you fall in this category. This is because people with rectangular face shape fits most with this beards style.
To get the best results with this face shape, we recommended that you try the high boxed beard instead of the short boxed beard style.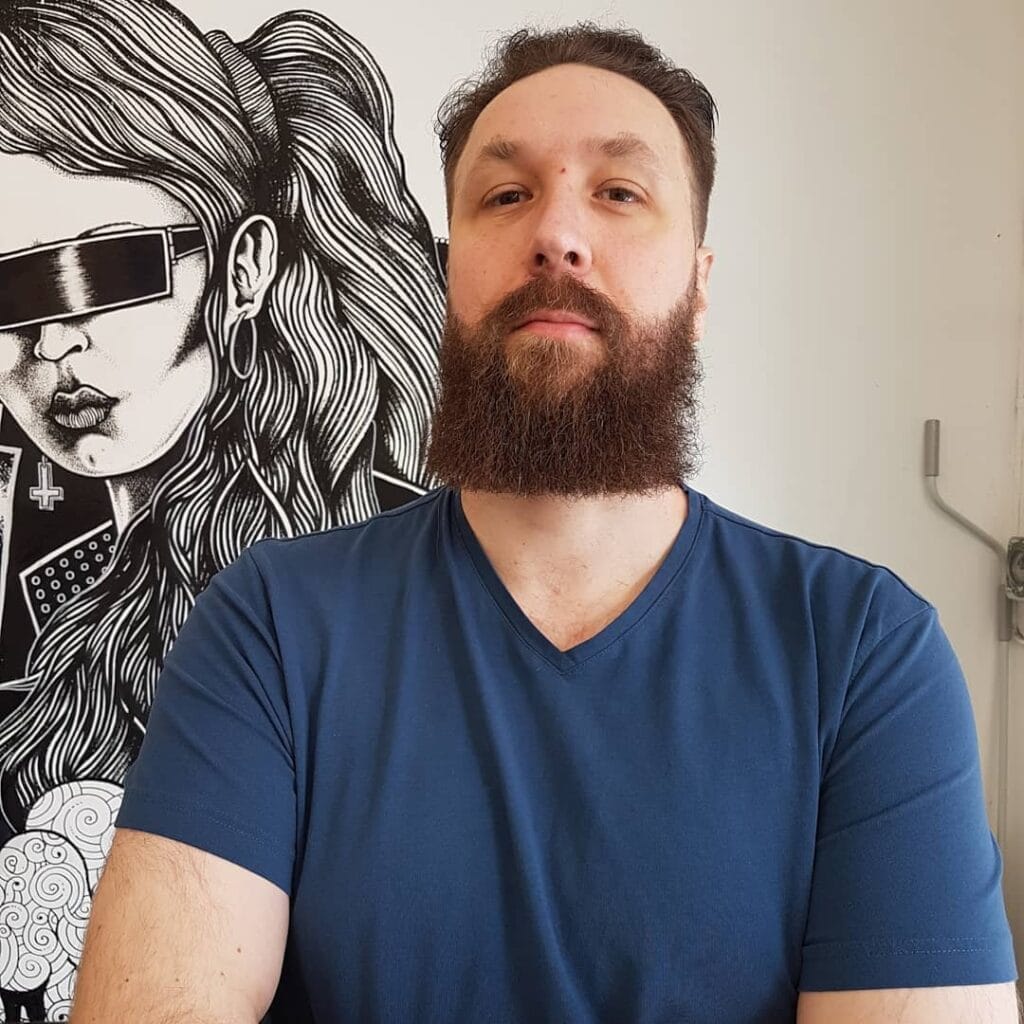 2. Heart Face Shape
If you have an heart face shape, both the full and low boxed styled beard options will look great on you. This could have topped the list if not that this face shape requires you grow more facial hair around your chin.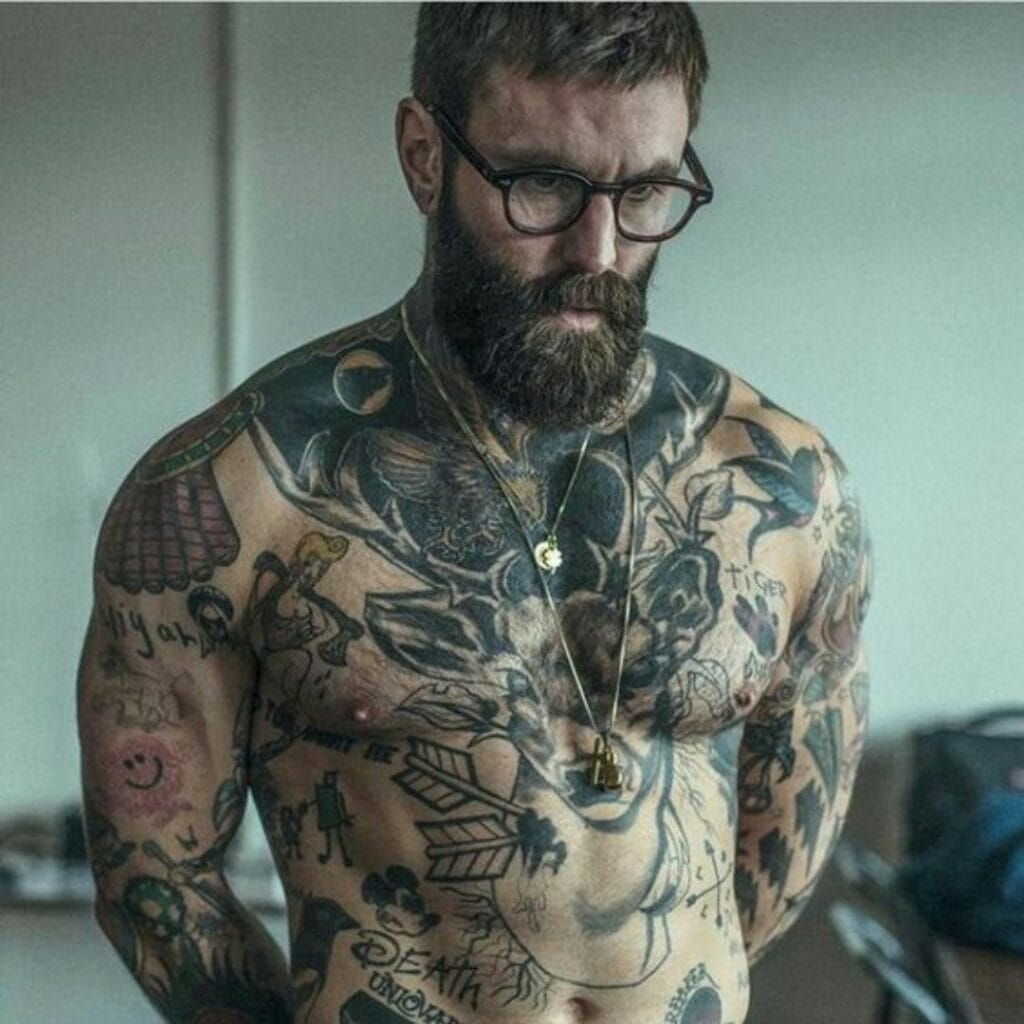 3. Diamond Face Shape
People with diamond face shape are also good to go. However, you need a great stylist to get a glamorous boxed beard style with this face shape.
How Can You Trim A Boxed Styled Beards?
Trimming a boxed beard is an art of its own. Here, we are going to walk you through this process.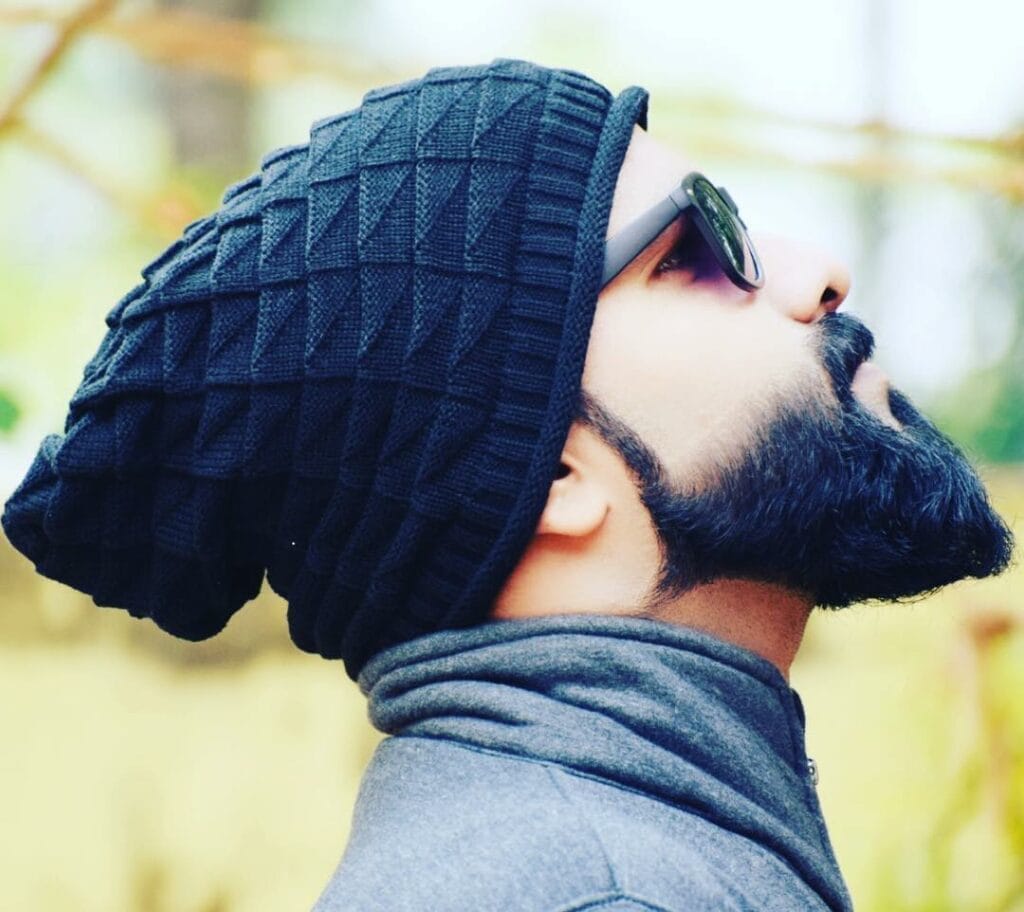 Your first concern when trimming this beard style is getting the right beard tools. Below are list of tools you would need to get a proper boxed beards trimming:
Beard trimmer.
Beard brush.
Beard or mustache scissors.
Beard cream, balm, or shampoo.
Trimming Process and Procedures
Use the beard trimmer to cut your beard to the standard you want. This could be either a high-boxed or low-boxed style. There are particular inches of beards you would need for the low and high-boxed styled beard.
Use shampoo or soap to wash the beards after trimming. You can wash it daily if you wish.
Once your beard is dried, you can brush it neatly. Do this twice a day to get the best results.
Apply your beard balm to make the beards look shiny and well-kept.
Repeat the trimming process regularly until you get your desired beard style.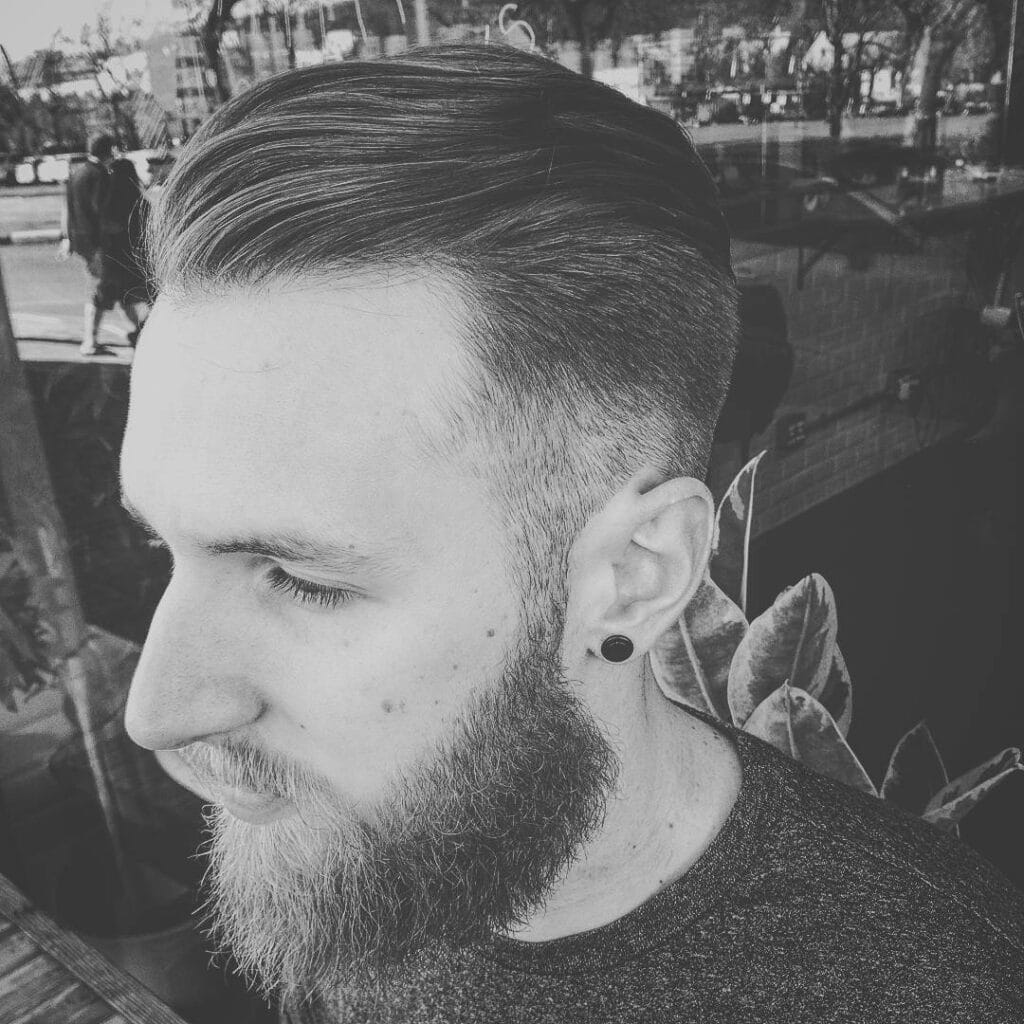 High Or Low Boxed Styled Beards, Which Is Trendy?
Deciding whether to go for a high or low boxed beard can be tricky. This is because most people hardly understand which option suits them more.
1. Low Boxed Styled Beards
To achieve a short boxed beard style, you should trim the beard's hair around the cheek more inferiorly. Most of your attention should be focused on the cheek; and lower it while giving it shape.
You should also ask your stylist for recommendations with regards the short boxed style.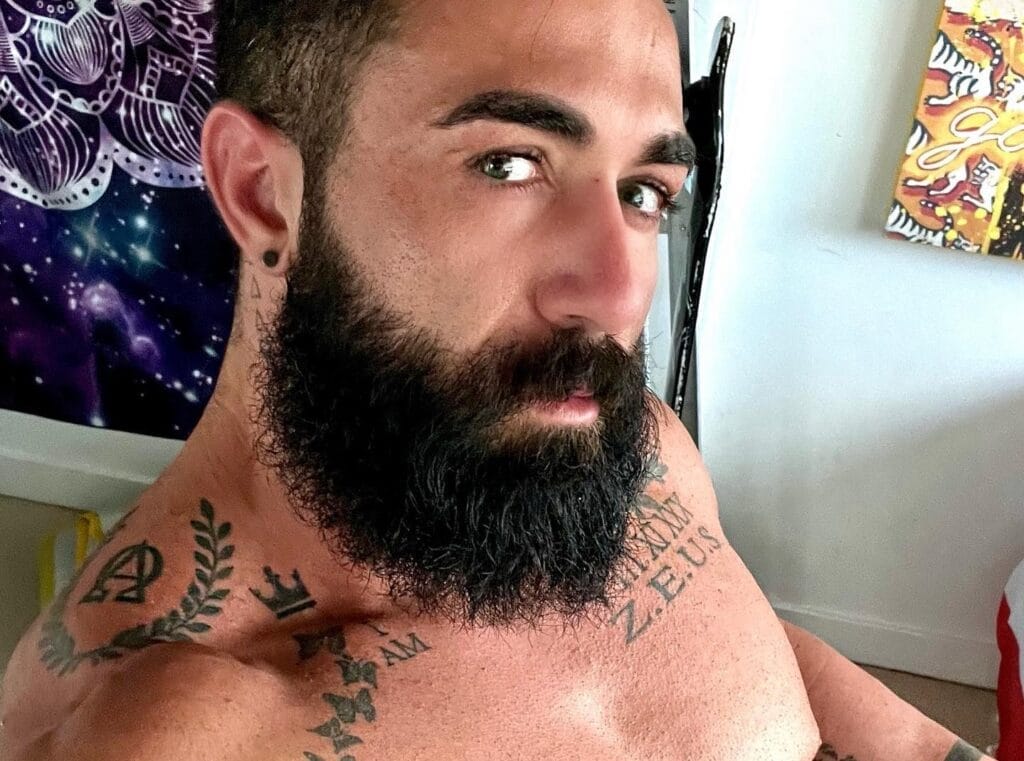 2. High Boxed Styled Beards
Growing a high boxed styled beard is relatively similar to that of low boxed beard. However, you need to increase your beard hair around your cheek, to get accurate result.
A high boxed beard style will suit you better if you have a much thicker and darker skin hair. Apart from the type of beard hair, other factors you should consider include face shape, stylist recommendations and so on.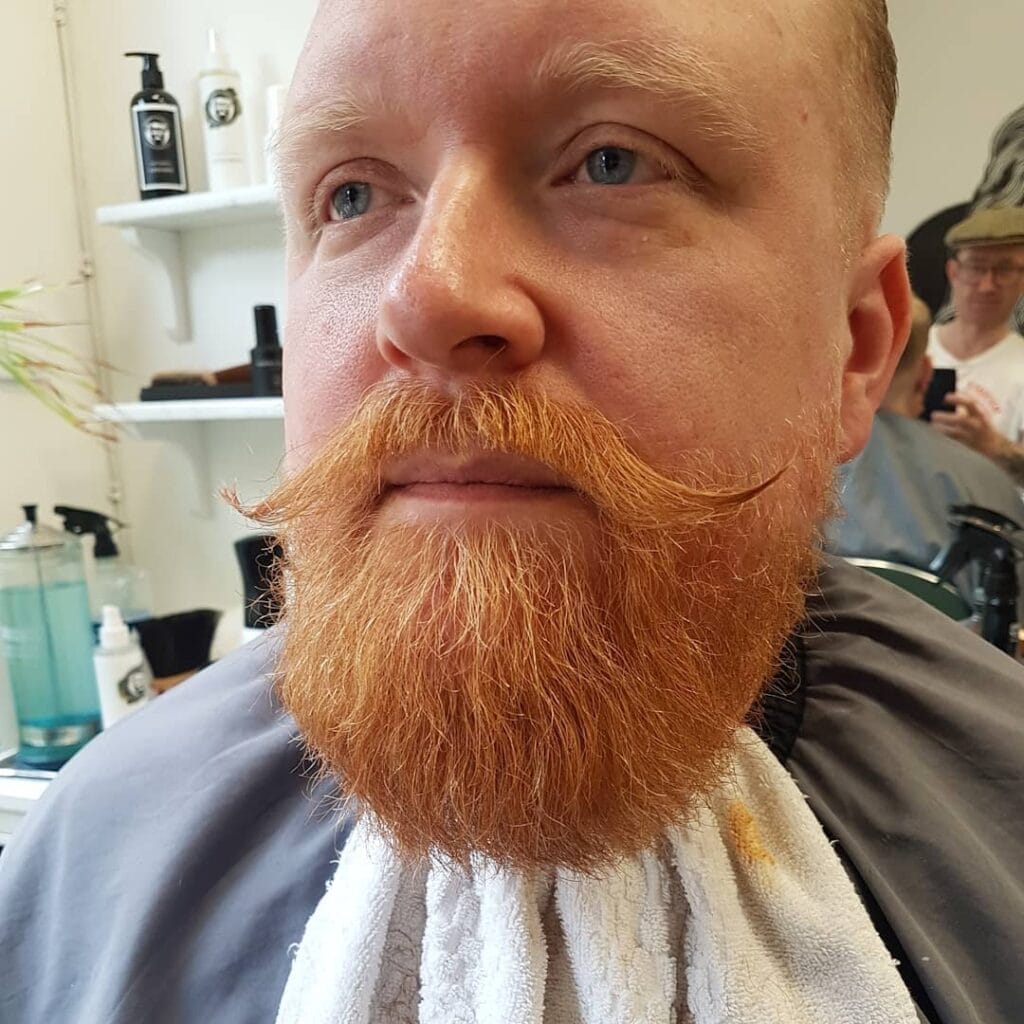 How Can You Style And Maintain A Boxed Beard Right Now?
STEP-1: Control Your Shaving Process
Just like growing any other beard style, the result you get depends on how you manipulate and control your beard growth.
If you shave the beards too low, you might destroy the whole concept of the style.
On the other hand, if you overgrow your beards the beard style might fade away. In addition, an overgrown beards results in you spending longer time and energy in achieving the boxed beard style.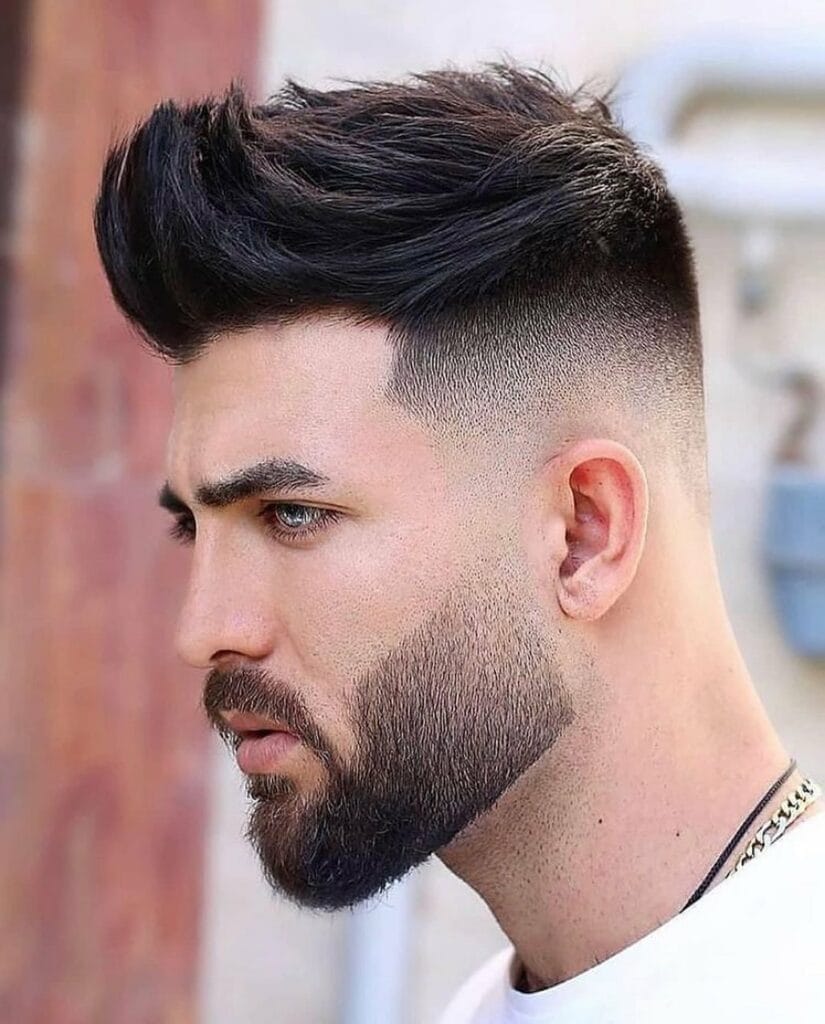 STEP-2: Wash Regularly
You must wash your beards everyday to maintain an attractive boxed beard style. If possible, watch it twice a day and apply good beards creams or lotions.
This is very important in helping you maintain your dream beard style. Your boxed beard will look unattractive if dirty and unwashed.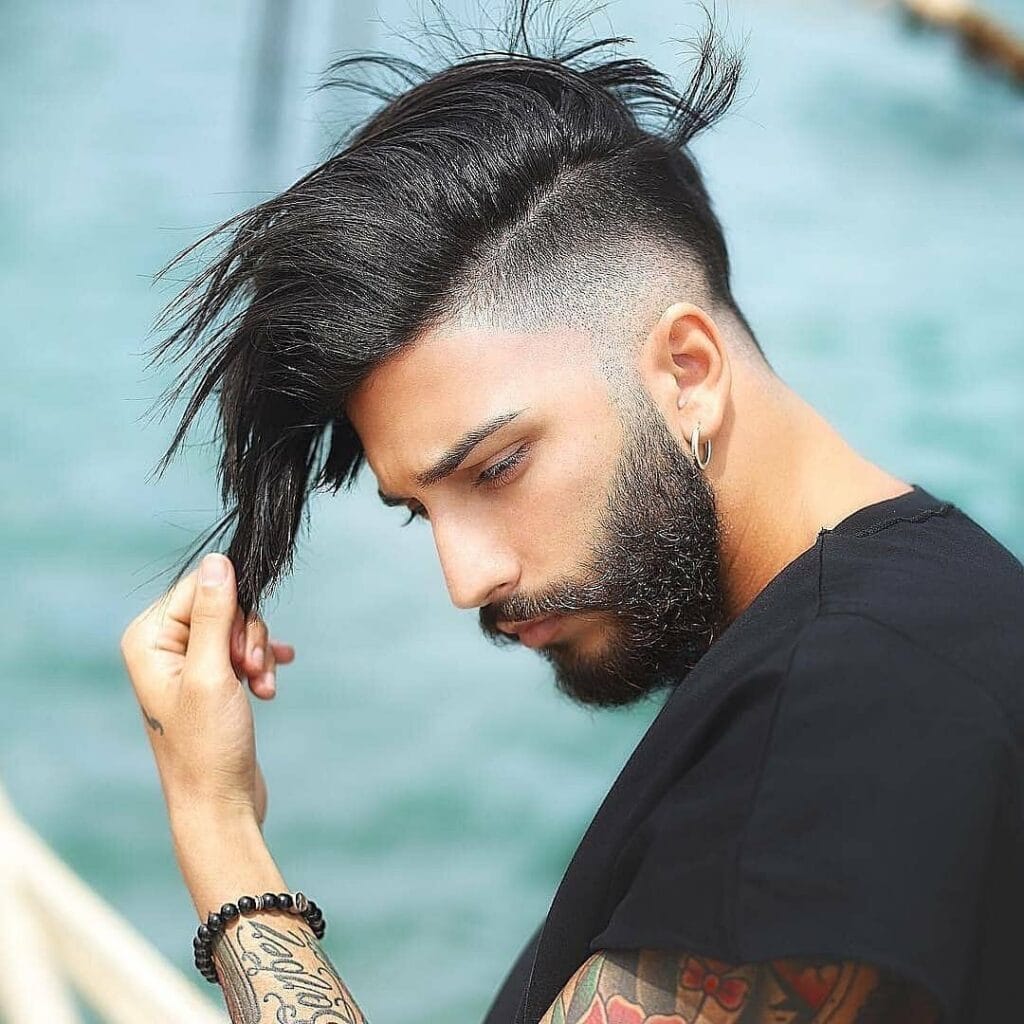 STEP-3: Brush And Comb Your Beards Regularly
This is the final maintaince step you should put in mind while grooming your beards. It is best to comb and brush it regularly while it's still short.
This should be a stepwise process because, by the time you grow the beard to a certain length, shorter brush will no longer be effective. You should use bigger brushes or combs in such cases.
Conclusion
So far we have provided you with all the boxed beard inspirations you need in this article. You wouldn't know how attractive this beard style is except you give it atry.
I am confident that you with everything you have learnt here, making a choice won't be a difficult one. So go out there and bring out the best in you with your attractive boxed beard style
Frequently Asked Questions
1. How Do You Get A Boxed Beards?
Boxed Beard can be gotten by growing your facial hair effectively. Depending on your hair growth rate, you should leave your facial hair to grow for about two to three weeks to achieve a great result.
After grooming your beard for about three weeks, you can then go ahead to trim it to get your desired boxed beard.
2. How Do You Maintain Boxed Beard?
Sinced boxed beard involves grooming your facial hair to a certain length, a proper maintenance is ideal to keep it attractive. This means you have to wash, brush and trim it regularly.
I will recommend products like beards butter, beards oil, shampoo, and others for proper boxed beards maintenace.
3. How Long Does It Take To Grow Boxed Style Beards?
Growing a boxed beard depends on your facial hair growth. But generally, it takes between two to three weeks.
4. What Is A Short-Boxed Style Beards?
Short boxed beard or low boxed beard is a boxed beard style that is relatively low around the cheek compared to a high boxed beard.
5. How To Cut Short Boxed Beard?
Short boxed beard is achieved by trimming the hair around the cheek very low.
6. What Is A Long-Boxed Beard?
A long or high boxed beard is achieved by allowing the hair around the cheek to grow a bit higher compared to low boxed beard.
Khamis Maiouf is a professional barber who graduated from Hinckley College in England with a degree in hairdressing. He has also won several barbering contests and successfully operated a barbershop for the last two decades. As a skilled hair stylist for 20 years, his goal is to teach others how to achieve a beautiful appearance through their hairstyles.