Best Razor Blade Storage Tips To Try Out
Maintaining a well-groomed appearance often involves regular SHAVING, and for many individuals, a reliable razor is an essential tool.
Whether you prefer traditional safety razors, disposable cartridges, or electric shavers, the blades play a vital role in achieving a smooth and comfortable shave.
However, improper storage and handling of razor blades can lead to premature dulling, rusting, or even injuries.
Therefore, it is crucial to understand the best practices for razor blade storage to ensure their longevity and safety.
In this article, I will explore a range of razor blade storage tips that can help you prolong the life of your blades and maintain their sharpness.
I will discuss the importance of keeping blades dry, the benefits of proper disposal, and different storage options to prevent accidents and maintain hygiene.
By implementing these tips, you can optimize the performance of your razors, save money on frequent blade replacements, and ensure a safe and enjoyable shaving experience.
Whether you are a novice shaver or a seasoned grooming enthusiast, understanding the principles behind razor blade storage can make a significant difference in the quality and durability of your shaving equipment.
So, let's dive into the world of razor blade storage tips and discover how to keep your blades in top condition for a smooth and precise shave every time.
Types of Razor Blades Storage
Magnetic Holder
Razor blade storage tips often start with the basics, and for me, nothing beats a good magnetic HOLDER.
As a hairstylist, I always need my blades within easy reach, but also safely stowed away. With a magnetic holder, I can just attach my blades and know they're secure.
It's a simple and effective solution, especially for those of us who work with multiple types of razors.
Wall-Mounted Dispenser
When it comes to razor blade storage, another favorite of mine is the wall-mounted dispenser. It saves a lot of counter space, which is always a premium in any salon.
What I like most about it, is how it allows for easy visibility and access to my blades. I can quickly grab one without rummaging through a drawer.
A clear, acrylic model is particularly handy because it lets me see exactly how many blades I have left at a glance.
Drawer Divider Storage
Now, if you've got a bit more space to play with, drawer divider storage might be right up your alley. This razor blade storage tip is a game-changer.
I've seen some stylists use plain old kitchen utensil dividers, but personally, I prefer specialized ones made for blades.
They keep everything neat and organized, and I can easily separate new blades from used ones. Plus, it keeps the blades away from curious hands.
Razor Stand
Investing in a razor stand is another smart move, especially for those of us who use straight razors.
Not only does it present your tools professionally, but it also helps maintain their condition by keeping them dry and protected.
In my own salon, I've found that a good razor stand is not only practical but also adds an aesthetic touch that clients really appreciate.
Travel Case
If you're a hairstylist who often goes on house calls, a travel case is essential. It's one of the key razor blade storage tips I'd recommend.
Not only does it keep your blades safe and clean, but it also ensures you always know where your tools are.
I've lost count of the number of times my travel case has saved me from forgetting an important tool for a job.
Under-Sink Organizer
Last but not least, the under-sink organizer. While it's often overlooked, it's actually a brilliant storage solution, particularly for smaller salons or home studios.
It's a great way to utilize space that would otherwise go to waste. I use mine to store backup blades and other less frequently used items. It keeps them out of the way, yet still accessible when I need them.
Razor Blade Storage Tips for Hairstylists
As a professional hairstylist, I understand the importance of properly maintaining and storing my tools, especially razor blades.
Proper storage ensures that my blades stay sharp and safe for use on my clients. So, let me share some razor blade storage tips that have helped me maintain my tools in top-notch condition.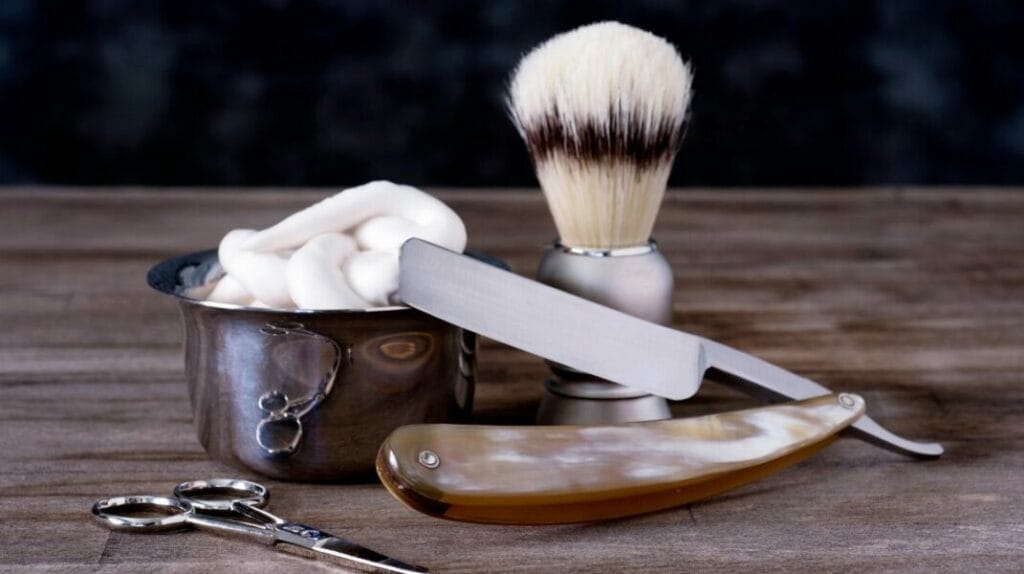 Keep Your Blades Dry and Clean
One essential tip that I've learned throughout my career is to always store razor blades in a clean and dry place after use.
By wiping them down after each use and keeping them away from moisture, you can prevent RUSTING and prolong their lifespan.
Plus, it helps maintain the sharpness of the blades, ensuring better performance during HAIRCUTS.
Invest in a Blade Bank or Disposal Slot
As a hairstylist, I deal with used razor blades frequently. To keep my workspace safe and organized, I always use a blade bank or disposal slot for used blades.
This not only helps prevent accidents but also ensures proper DISPOSAL of old and dull blades.
The Importance of Blade Rotation
To keep my razor blades in excellent condition, I rotate between multiple blades. This practice helps prolong each blade's lifespan, giving me the best results when cutting my clients' hair.
It also allows me to have backup blades ready whenever I need them.
Protective Cases and Covers
I've found that using a protective case or cover when my razor blades are not in use is crucial.
These cases protect the blades from accidental damage, maintain their sharpness, and also make it safer to store them in my hairstyling kit.
Avoid Humid and Moist Environments
One of the most important razor blade storage tips I've learned is to avoid storing my blades in humid or moist areas like the bathroom or shower.
These environments promote rust and can quickly dull the blades, reducing their efficiency and overall lifespan.
Original Packaging for Safety
Whenever possible, I store my razor blades in their original packaging.
This helps avoid accidental cuts when reaching for a blade and keeps them organized in my hairstyling toolkit.
Safety First: Keep Out of Reach of Children and Pets
Lastly, I always prioritize safety in my work environment. This means keeping my razor blades out of reach of children and pets, ensuring that no one accidentally comes into contact with these sharp tools.
By incorporating these razor blade storage tips into my daily routine, I've been able to maintain my tools in excellent condition and provide the best service possible to my clients.
Why Is Proper Razor Blade Storage Important?
Extending Blade Lifespan
As a seasoned hairstylist, I've learned that one of the best razor blade storage tips I can share revolves around extending the blade's lifespan.
When you store your razors correctly, they last longer and you save money in the long run. It's a simple practice that makes a massive difference.
I've often found myself surprised at how much longer my blades last when they're stored properly.
Preventing Rust and Corrosion
Prevention of rust and corrosion is another pivotal point when discussing razor blade storage tips.
It's quite common for blades to rust if not stored appropriately, which not only diminishes their performance but also increases the risk of skin irritations for clients.
I always ensure my blades are dry before I store them, and I use specially designed storage that minimizes moisture exposure.
It's a straightforward step that brings peace of mind, knowing I'm doing everything I can to ensure my clients' comfort and safety.
Reducing the Risk of Accidental Cuts
Accidents in the salon can be nasty, especially when they involve razor blades. A storage solution is crucial to reduce the risk of accidental cuts.
I personally use a dedicated, secure container for my blades, making sure they're out of reach when not in use.
It's one of the easiest razor blade storage tips to implement, and it contributes to a safer workspace for both me and my clients.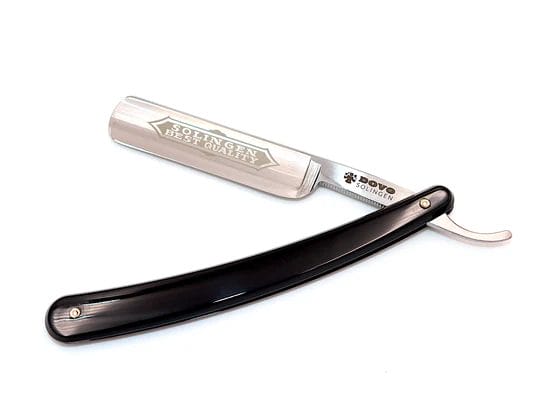 Maintaining Optimal Blade Sharpness
Maintaining the sharpness of your blades is another important aspect to consider. Dull blades lead to poor cuts and can damage hair, which is something no professional stylist wants.
By storing blades correctly, I've found that they maintain their edge for longer, providing the perfect cut every time.
It's one of those razor blade storage tips that doesn't just protect your tools—it protects your reputation.
Ensuring Hygiene and Sanitation
Hygiene and sanitation are non-negotiables in any salon. Proper razor blade storage keeps my blades clean and free from harmful bacteria that could potentially cause infections.
I store my razors in a sanitized container after each use to ensure they're ready for the next client. It's an essential practice that helps me uphold the highest hygiene standards in my salon.
Avoiding Unnecessary Waste
As a professional stylist, I feel a responsibility towards the environment. Avoiding unnecessary waste is a driving factor behind my focus on razor blade storage tips.
By extending the life of my blades and reducing the need for replacements, I'm not just saving money—I'm also reducing my environmental impact. It's a win-win situation.
Safeguarding Blade Integrity
Last but not least, proper storage SAFEGUARDS the integrity of the blades. It's an aspect I didn't appreciate fully until I noticed how much better my tools performed when cared for properly.
It's about more than just extending the life of your tools—it's about ensuring they PERFORM at their best, every time.
Razor blade storage tips aren't just about preservation—they're about optimizing your work as a professional hairstylist.
Conclusion
Proper razor blade storage is essential to maintain the LONGEVITY and efficiency of your blades.
By adhering to simple tips like thoroughly cleaning and drying your razor blades after each use.
Also, storing them in a cool and dry place, keeping them away from water when not in use, and using blade oils for lubrication, can significantly extend their lifespan and keep them sharp for longer.
FAQs
Where do you store razors after shaving?
As a professional hairstylist, I've found that one of the most common questions I get asked is about razor blade storage tips.
Now, after shaving, it's crucial to store your razor in a dry, clean place. Leaving it in the shower or on a wet countertop can lead to rust and bacteria buildup, which can harm the blade's effectiveness and your skin.
So, my advice is to pat your razor dry gently after each use and keep it in a ventilated area away from direct contact with water.
A razor stand can be a great investment for this purpose. It helps the razor dry faster and keeps the blade off potentially dirty surfaces.
How do you keep a razor long-lasting?
In my experience, maintaining a razor's longevity is all about care and proper usage. First, you should always rinse your razor after each stroke during shaving.
This habit prevents hair and shaving cream from accumulating and dulling the blade. Also, as mentioned earlier, drying the razor after use is vital; a quick pat dry or even using a hairdryer can do the trick.
Lastly, never use your razor for any other purpose than shaving. Using it to cut or trim other things can dull the blade much faster.
Should I store my razor in oil?
An interesting question that has come up in my hairstyling career is whether to store razors in oil.
While it might sound a bit unusual, storing your razor in light mineral oil can actually help extend its life.
The oil creates a protective barrier that prevents moisture from reaching the blade, reducing the risk of rust and keeping the blade sharp for longer.
However, remember to rinse the razor thoroughly before the next use to avoid any potential skin irritation.
How often should you change your razor if you shave every day?
Regular shaving is a part of many people's grooming routines. But it also means you'll need to change your razor more often.
If you're shaving every day, a good rule of thumb is to change your razor or blade every 5 to 7 shaves. This frequency can vary depending on the thickness of your hair and the quality of your razor.
Keep in mind, a dull blade not only provides a less efficient shave but can also cause nicks, cuts, and skin irritation.
Does drying your razor make it last longer?
Absolutely, drying your razor does make it last longer. I've been telling my clients about this simple but effective razor blade storage tip for years.
When you leave a razor wet after use, it can develop rust, which dulls the blade quickly. But by patting it dry or blowing it dry with a hairdryer, you're removing that moisture and reducing the risk of rust.
This practice is one of the easiest and most effective ways to extend the life of your razor.
References:
A razor is a bladed tool primarily used in the removal of body hair through the act of shaving. source
Can't remember the last time you changed your razor blade? No judgment here. source
Khamis Maiouf is a professional barber who graduated from Hinckley College in England with a degree in hairdressing. He has also won several barbering contests and successfully operated a barbershop for the last two decades. As a skilled hair stylist for 20 years, his goal is to teach others how to achieve a beautiful appearance through their hairstyles.