The Scruffy Beard Revolution: Why Men Everywhere are Ditching the Razor
A scruffy beard refers to facial hair that appears unkempt or disheveled, often characterized by irregular and uneven growth.
This type of beard can come in various lengths, from short to medium and occasionally to long.
Some may see them as a symbol of rebellion and defiance against conformity or mainstream grooming standards, while others may appreciate its effortless and attractive charms.
Over time, the perception of scruffy beards in various societies has evolved, often reflecting the prevailing norms and values of the particular culture.
Historical Evolution and Cultural Significance of Scruffy Beards:
Throughout history, scruffy beards have held different significance levels across various civilizations.
For instance, in ancient Greece, beards were perceived as signs of wisdom, maturity, and masculinity, with philosophers like Socrates and Plato donning this style.

In contrast, ancient Romans maintained a clean-shaven appearance, associating beard growth lack of self-care.
On the other hand, in the early 19th century, scruffy beards became a potent symbol of individualism and independence, as seen through the growing facial hair trend among American frontiersmen and British Romantic poets.
More recently, the counterculture movements of the 1960s and 1970s in the United States and Europe saw a resurgence of beards as a protest against traditionalism, conformity, and the perceived rigid nature of grooming standards.
Today, scruffy beards hold a certain cultural cachet and have widely become accepted as a fashionable and versatile style worn by men across different backgrounds and subcultures.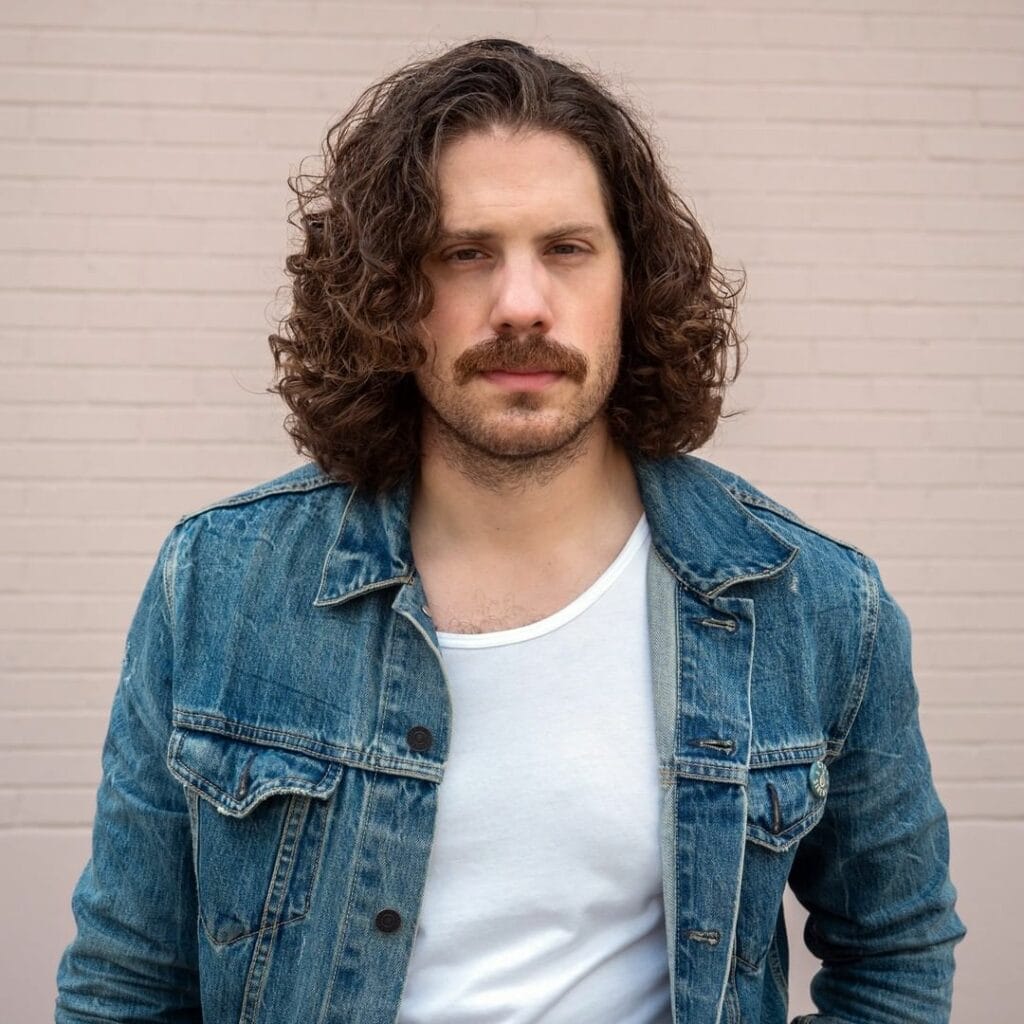 Styles and Variations of Scruffy Beards:
In terms of length, a scruffy beard can range from stubble (0-2.5mm), to short (4-15mm), medium (15-70mm), and long (70 mm and above).
Therefore, it is essential to note that the classification of a scruffy beard depends mainly on the length, as opposed to its shape or grooming.
Popular scruffy beard styles classified according to lengths include: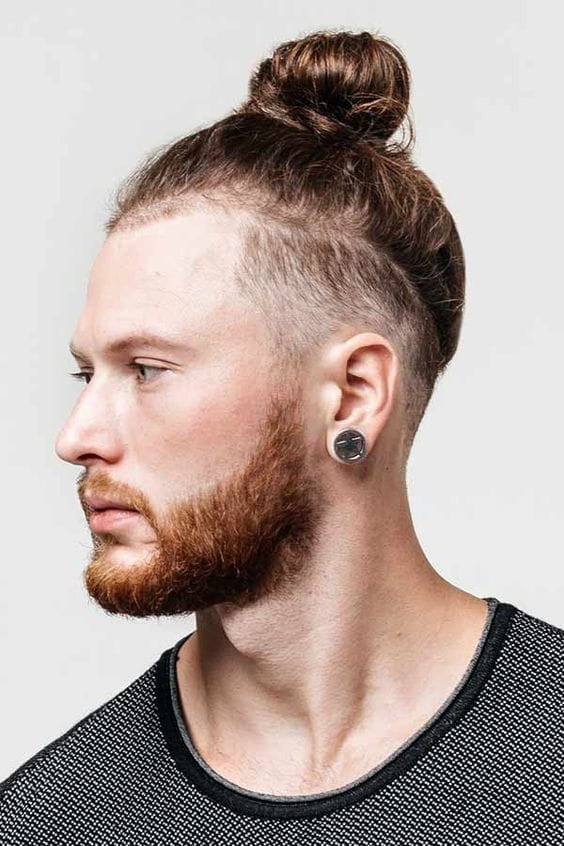 Stubble beard:
Usually, the lengths for stubble are 0 to around 2.5mm.
This is the first stage of beard growth, traditionally attributed to the 'shadow' look or five o'clock shadow. Have a think about a mustache with a stubble beard!
Short beard:
The second style of scruffy beard, as far as length is concerned, we have a short beard, which ranges from 4 to 15mm. This style usually features a more-defined neckline and cheek line than the stubble beard.
Medium beard:
If you want to achieve that archetypal scruffy look, this is the length you should aim for.
A medium beard generally lasts between 15 to 70mm and is often characterized by a full, slightly bushy look.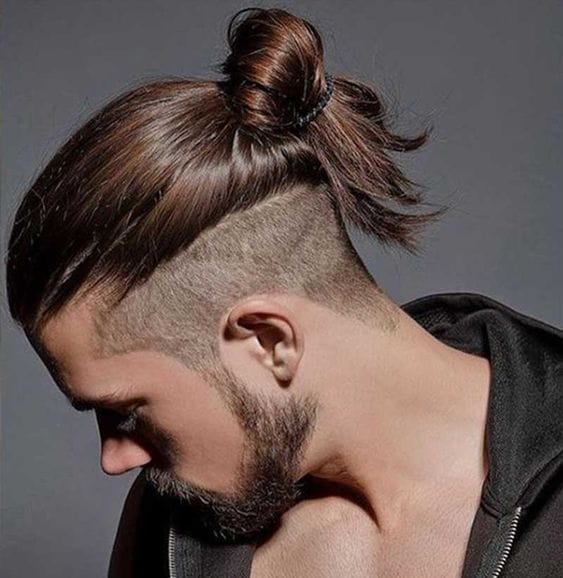 Long beard:
Last, a long beard would be ideal for taking the scruffy look to the next level.
Bearded men sporting lengths of 70mm and above can often be seen channeling a wild, untamed look.
Popular scruffy beard styles:
In our modern society, various popular scruffy beards are nice and taking the world by storm; some of these are:
The unruly beard:
This style usually features thick and full coverage throughout the face, with minimal grooming. The hair is usually left to grow in its natural pattern with minimal trimming and shaving for a rugged, wild look.
The natural beard:
A bit more refined than the unruly beard, this style typically has thick coverage throughout the face with some grooming of lines and edges.
The natural beard is often seen as a perfect balance between cleanliness and ruggedness.
The patchy beard:
As the name implies, this style features sparse patches of hair on the face with more pronounced areas in certain regions, such as the chin and cheeks.
With this look, you can be style to give off a scruffy charm or kept neat and trimmed for a clean-cut appearance.
The chinstrap beard:
This style is mainly characterized by a thin line of facial hair running along the jawline from one side to the other, resembling a chin strap.
The stubble usually complements it on the cheeks and chin area to achieve a scruffy look.
Growing and Maintaining a Scruffy Beard:
Guys grow beards at different levels and speeds; this is mainly due to factors like;
Genetics and Ethnicity:
Genetically, some men will be able to grow a thick, full beard quicker than others.
However, the same can also be seen in people of different ethnicities.
Generally speaking, people of Mediterranean descent tend to have denser and thicker facial hair growth than those from Northern Europe or East Asia.
Similarly, genes from an ancestral perspective can also influence the texture and thickness of beards.
Additionally, if your parents have thick beards, chances are that you will also inherit similar facial hair traits.
Thanks to advances in medical science, we can now identify and improve genetic factors that affect the growth rate and facial hair shape.
Hormonal Influences:
Hormones play a huge role in beard growth as are responsible for the rate and speed of facial hair growth.
Generally, higher testosterone levels in the body will lead to thicker and faster growth than those with lower levels.
This is why some men can grow full beards quicker than others – their bodies produce more testosterone!

It's also important to note that hormonal changes are a natural part of life and can affect facial hair growth at different times throughout your life.
Therefore, while your beard may grow thicker in your early 20s through late 30s due to increased testosterone production, you may also experience slower growth after age 40 as hormone levels drop.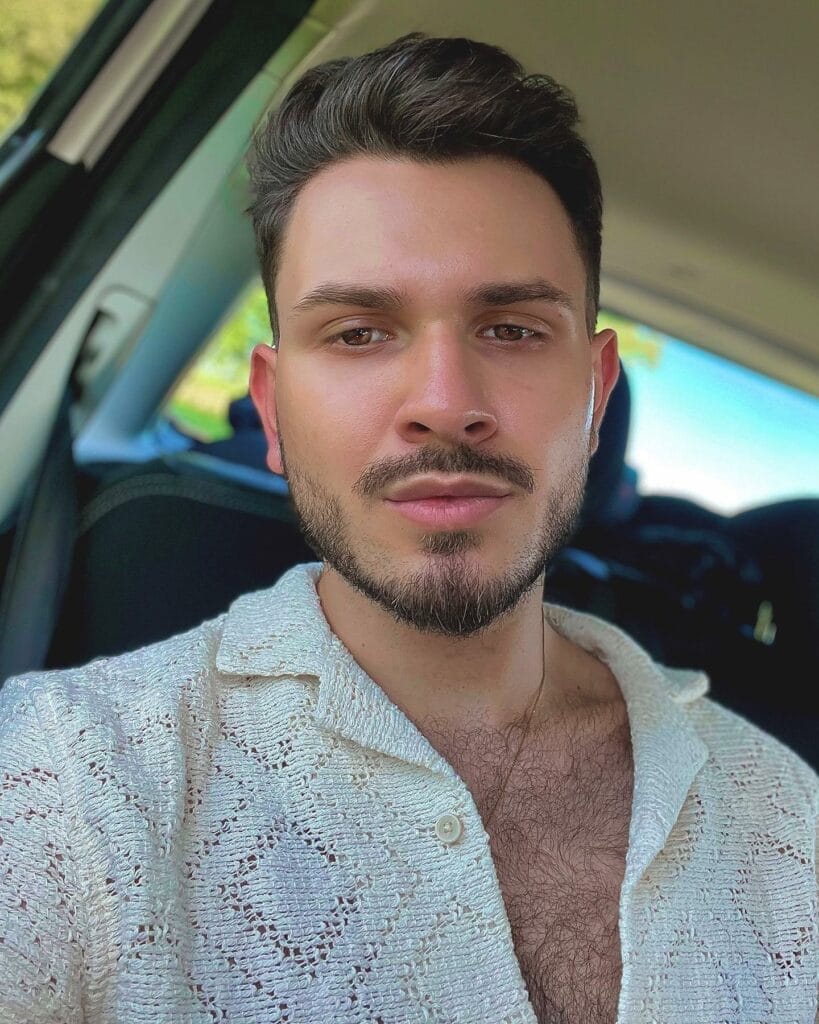 Age and Health:
It's important to note that age does affect facial hair growth.
Typically, beards become grey or white with age due to reduced melanin production in the hair follicles.
This can cause the facial hair to appear thinner, although it doesn't affect the actual rate at which it grows.
Your overall health also plays a role in beard growth.
Men who suffer from poor nutrition and lack of exercise may experience slower growth rates than those who have healthy diets and lead active lifestyles.
Beard Care and Grooming Tips:
Once you've grown your scruffy beard, proper care and grooming are vital in maintaining its appearance.
Here are suggestions to help you keep your facial hair looking great:
Washing and Conditioning:
It's important to wash your beard regularly with a mild shampoo and conditioner that won't strip it of its natural oils.
A mild facial scrub can also be used once or twice a week to help remove dead skin cells and dirt that can cause your beard to look dull.
Combing and Brushing:
Regularly combing and brushing your beard will help keep it tangle-free and provide the necessary stimulation for hair follicles to promote growth.
Use a soft-bristled brush or comb that won't snag or pull on the hair.
Trimming and Shaping:
Trimming your beard is essential to keep it looking neat and groomed.
If you don't want to trim it, consider visiting a professional barber for an expert trim. And can help you shape your beard into a classic scruffy style. do not forget the mustache too!
Using Beard Oils and Balms:
Applying quality beard oil or balm will help keep the hair soft, smooth, and hydrated – especially if you live in an area with harsh weather conditions.
It can also help add shine and provide the necessary nutrients for beard growth.
The Positive Impact of Scruffy Beards on Personal Relationships, Attraction, and Dating Preferences:
Having a scruffy beard can impact how people perceive and respond to you.
Studies show women are more attracted to men with facial hair, particularly those with longer, thicker beards.
This is likely due to the idea of "ruggedness" and masculinity associated with facial hair.
Regarding dating, having a scruffy beard can also make you appear more confident and attractive to potential partners.
A well-groomed facial hair style communicates that you take pride in your appearance, which appeals to many people.
Scruffy Beards and Modern Trends:
Beards have become increasingly popular in fashion and pop culture in recent years.
Many celebrities and influential figures have embraced the scruffy beard trend, making it even more desirable to men worldwide.
Various beard-related events and competitions occur throughout the year, where bearded men compete for prizes and recognition.
The future of scruffy beards looks promising as this facial hairstyle continues to gain traction in mainstream culture.
With the right care and maintenance, there's no reason why your scruffy beard can't look just as good!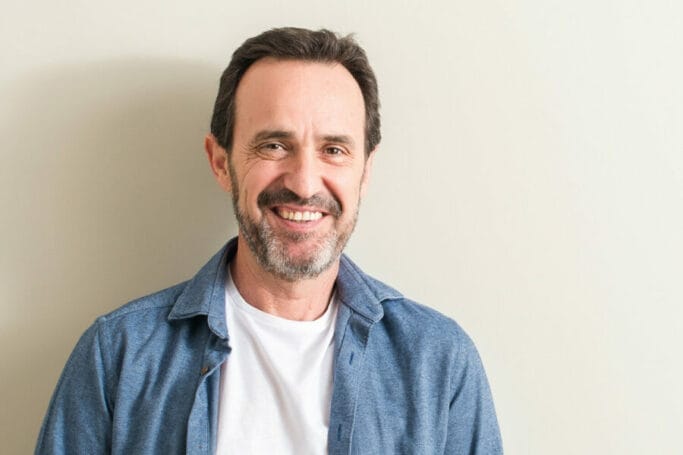 Conclusion:
Scruffy beards are an attractive style of facial hair that can help you stand out in a crowd.
Not only looks great and makes a statement that can make you appear more confident and attractive.
With the right care and maintenance, your scruffy beard will look its best for years.
So, if you want to add a bit of flair to your appearance, consider growing a scruffy beard – it might just be the perfect way to make an impression!
Khamis Maiouf is a professional barber who graduated from Hinckley College in England with a degree in hairdressing. He has also won several barbering contests and successfully operated a barbershop for the last two decades. As a skilled hair stylist for 20 years, his goal is to teach others how to achieve a beautiful appearance through their hairstyles.