8 Amazing Scruffy Beard Styles To Blow Your Mind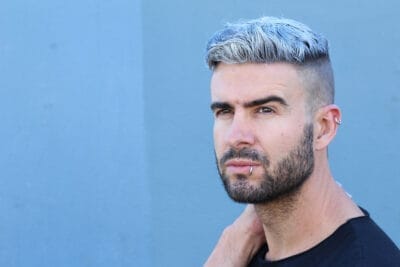 Men who want a beard style that will make them seem strong, rugged, and handsome can go with a scruffy beard. A scruffy beard gives off a natural, rugged appearance.  This beard style may be achieved through various means, so it is a suitable option for every guy. Little wonder it is known as "the three-day beard."
A scruffy beard is a quick, fashionable, and low-maintenance beard style that suits men of all ages and facial shapes. When it comes to facial maturity, spotting a scruffy beard is suitable. No matter who you are or how you look, a scruffy beard can help you look sexy and appealing to ladies. Even if you are a businessperson, never mind because the scruffy beard is suitable.
What does a scruffy beard mean?
Scruffy beard is an untidy, rugged beard around your face that looks amazing on any guy seeking a beard style that makes him seem rough, challenging, and appealing. Scruffy beards are a popular beard style, and you'll see them wherever you go. Scruffy facial hair is a great approach to take your wild and unwashed appearance to the next level.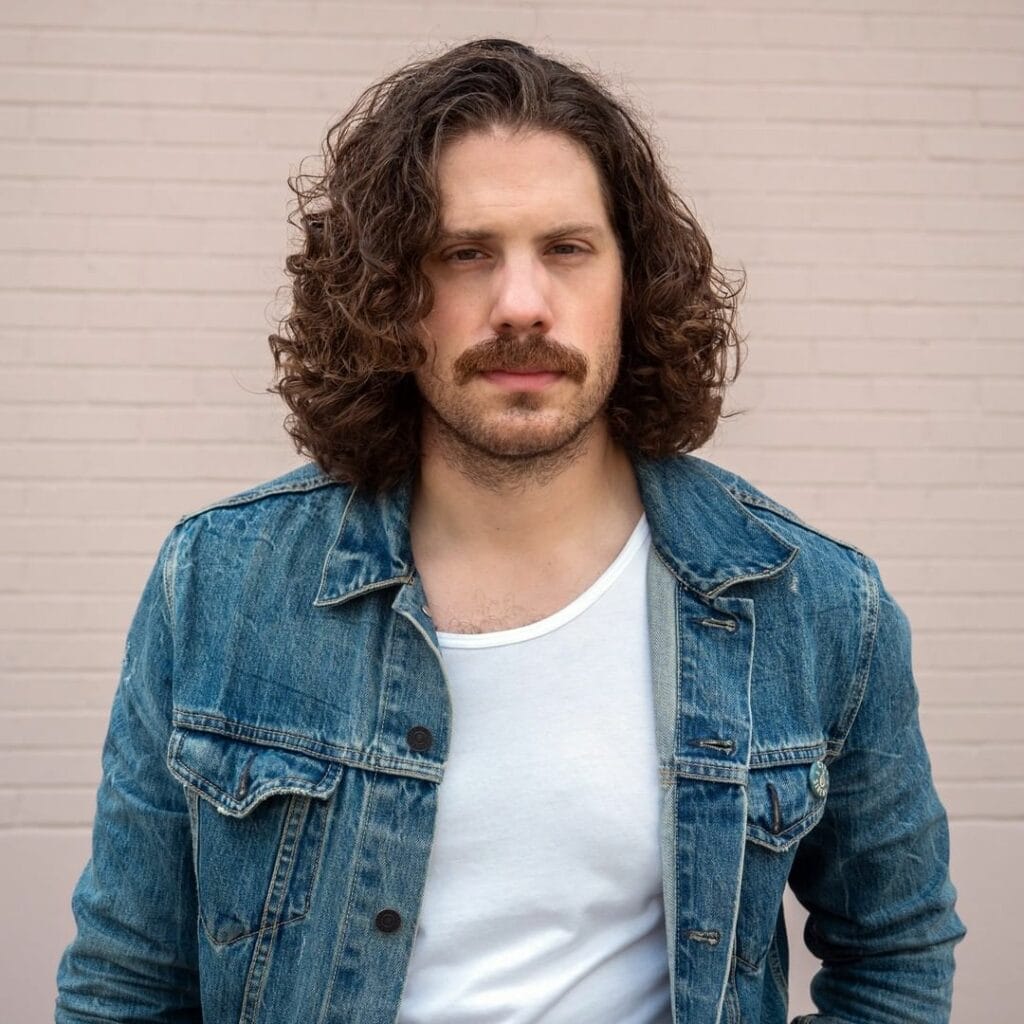 Although this beard is an obvious fashion statement, folks who have difficulty growing thick, luscious facial hair or whose beards are spotty may find it helpful. Scruffy facial hair could be the right finishing touch for those who fit this description.
How do I make my beard scruffy?
Every man's beard hair will grow at a different pace and thickness. Often, your genes will define how thick your scruff will develop. That being stated, stress, improper dieting, and unhealthy lifestyles could slow down beard development. On the other hand, having decent and healthy lifestyle choices would always help you gain the most outstanding result achievable. Likewise, a rise in testosterone can help you gain thicker stubble. You can also consume extra olive oil, almonds, avocados, spinach, olives, broccoli, and red meat.
How do I get a scruffy beard look?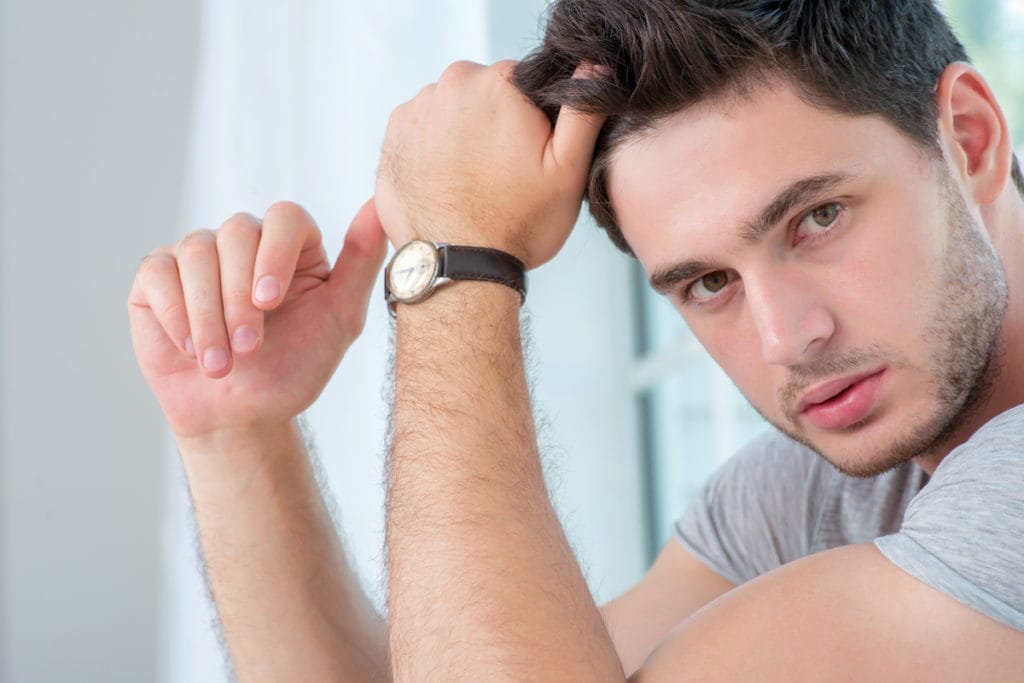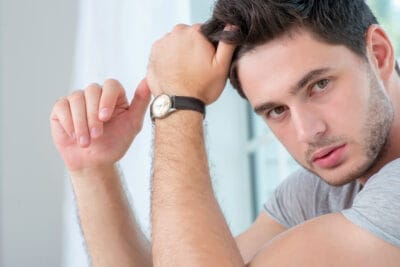 Scruffy beards may be grown by mistake since they are easy to achieve. The end product is a lot of laid-back cool vibes. Remember to trim your gorgeous scruff now and then if you've been lucky enough to get it.
Are scruffy beards attractive?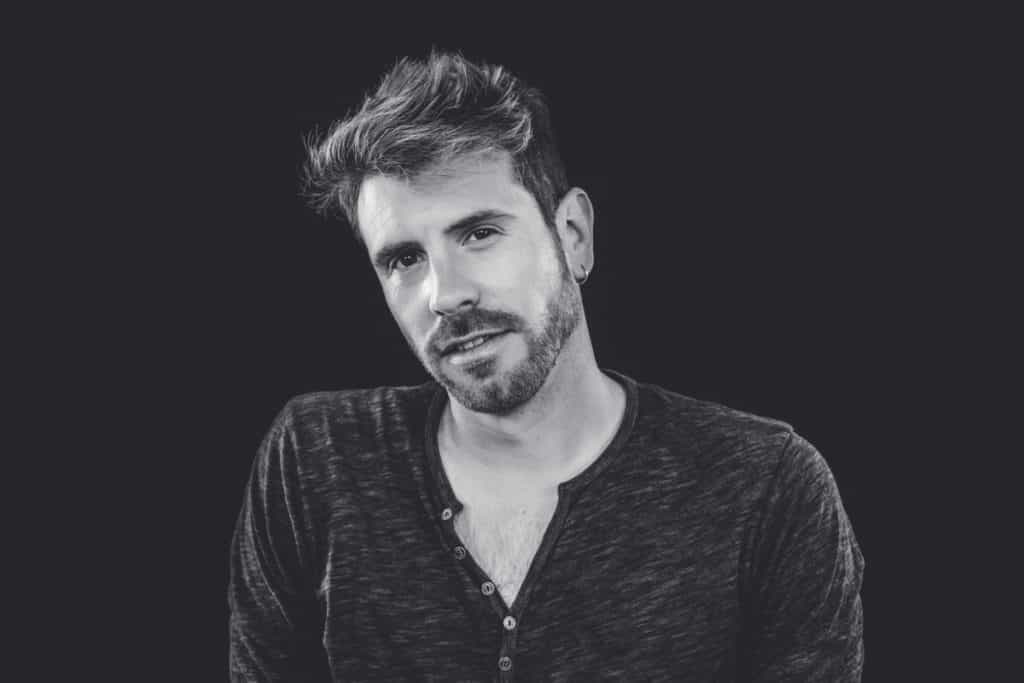 A well-groomed scruffy beard is beautiful because it makes a guy seem older, macho, and aggressive. If you want to keep your beard looking scruffy, don't shape it too soon after you start growing one.
Is stubble scruffy?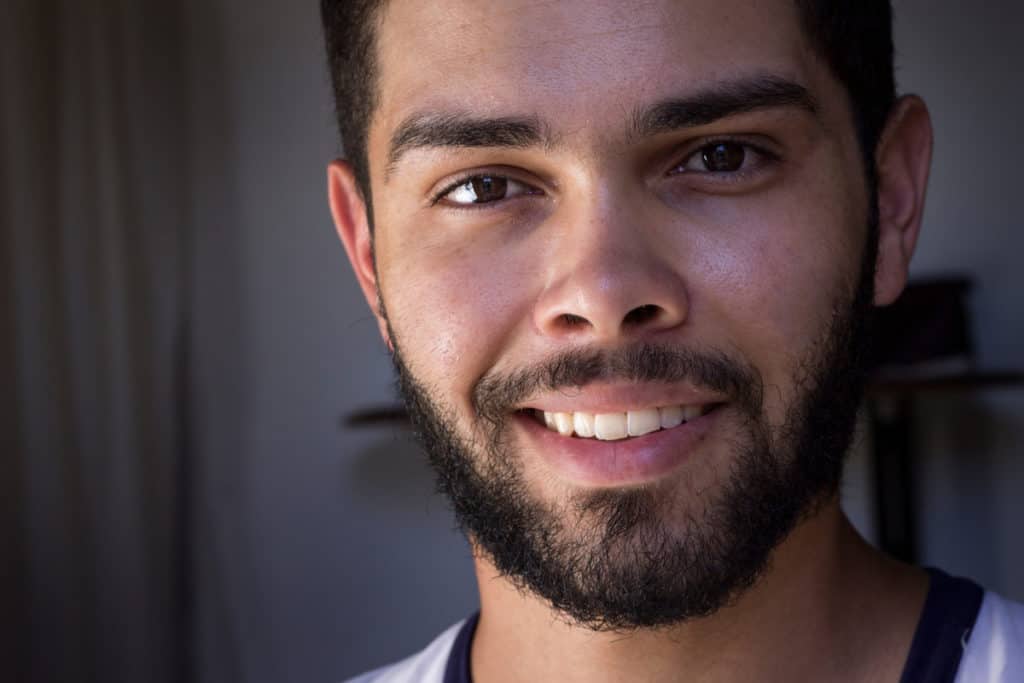 Even while stubbly beards may still have a rustic character, they're now considered trendy. To get a mature and manly look, a scruffy beard may be used to define your jawline and enhance your features.
Do grey and stubble beard look good?
If a guy has a gray stubble beard and wears spectacles, he will seem attractive and motivating. It's hard to go wrong with a low-maintenance, nicely manicured beard like this.
How to maintain a scruffy beard
Trimming a scruffy beard isn't tricky because there are so many different ways to shape your facial hair. To get the famous 3-Day Stubble Beard, here are a few pointers for growing it out or trimming down from a full beard:
1: Choose a trimming comb
Your trimmer's comb length may make a significant difference in how you style your hair. 
2: Trim your beard and mustache
Trim the length of your beard using a trimmer. Before shaving, it is a good idea to trim any hairs that can irritate the skin.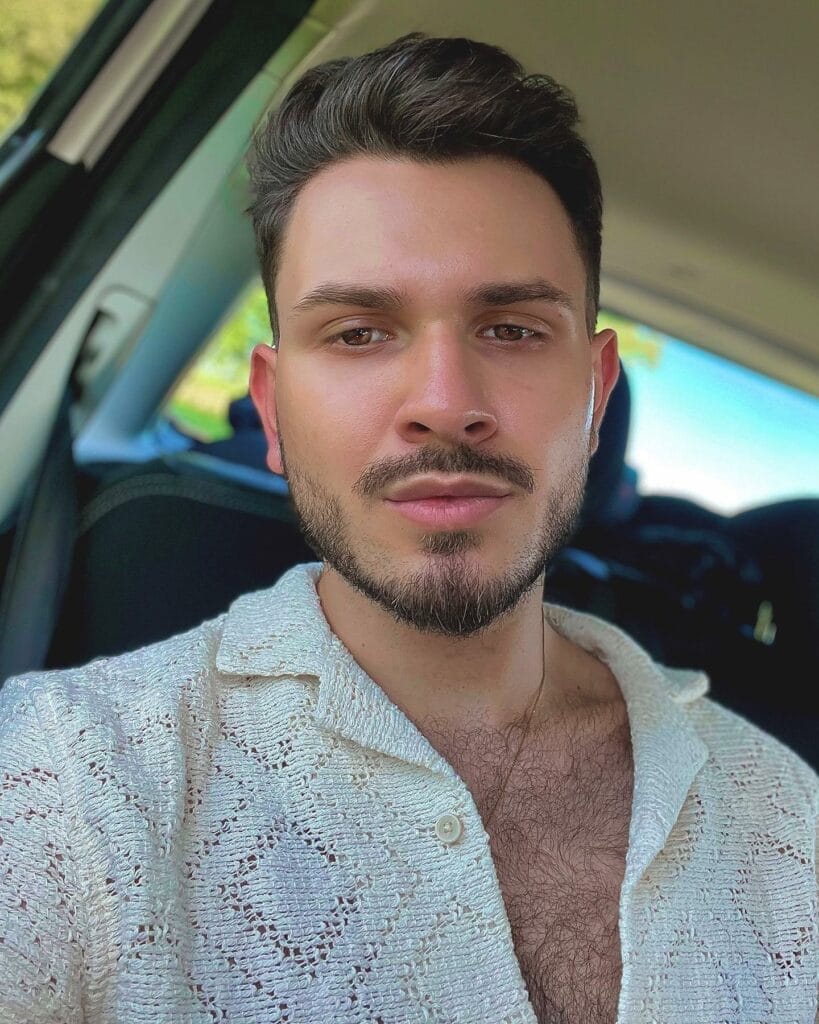 3: Defining your beard shape
Keep the hair around your neck and cheeks short for the most acceptable style effects.
4: Aim for symmetry
It's essential to avoid over-trimming to make the hair seem equal.
5: Apply a shaving cream
To help your hair stay hydrated before shaving, wash your face with warm water and pat dry. Shave the areas of your face, such as your neck and cheeks, that you don't want to leave any hair behind using shave gel. Shaving gel may help avoid cuts, nicks, and discomfort by protecting the skin.
6: Shave gently and lightly
Shave with mild, smooth strokes. Else, you may nick yourself or spoil the scruffy beard style.
7: Frequently rinse your blades
As you shave, rinse the blades often to avoid the accumulation of hair and shaving cream on the blade edges and cartridge. This helps maintain your razor operating at its peak performance.
8: Rinse, dry, and moisturize
Apply a cold cloth to your face and pat dry. To make your skin feel softer and more comfortable after shaving, follow up with an application of a moisturizing aftershave lotion. Just like that, you get the scruffy beard style. Remember that s scruffy beard is a beard of less than 12 mm in length. Having a full beard is beyond that threshold. Using beard oil or growing it out a little longer will help maintain your beard shape and prick your partner.
5 Reasons Why Women Prefer Men With Scruffy Beard?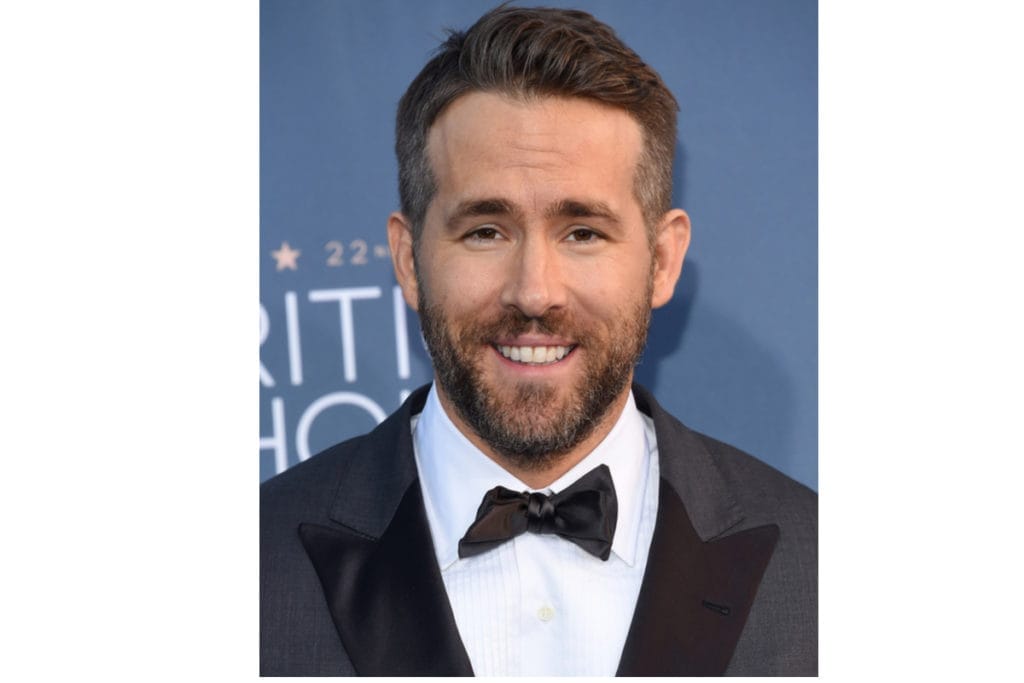 Ladies appreciate guys with a bit of scruff on their faces, whether growing out their beards or simply taking a break from shaving. Why do ladies get so worked up about a tiny bit of beard? Why does it matter so much to them whether a man is deemed attractive or not? You can see for yourself. Even famous people like John Krasinski, and Ryan Reynolds, both scruffy males, exemplify this trend. Keep reading to see why scruffy beards are ideal.
1. It exhibits age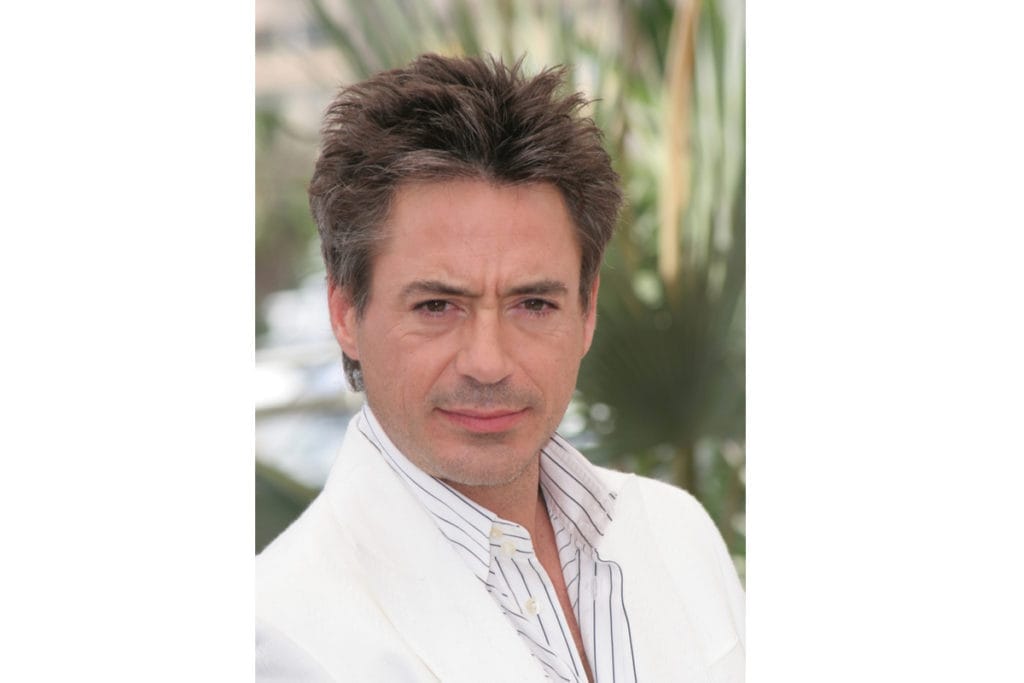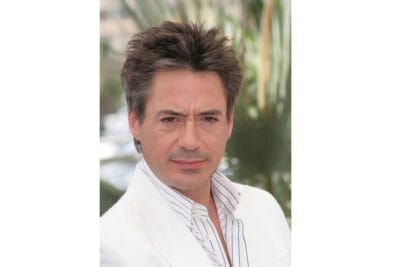 While growing up, it's common for girls to fantasize about dating males from a higher social stratum. Most women nowadays would inform you that their ideal husband spotted a beard when they first imagined hitting the alter. Having a scruffy beard indicates that a man has been through various experiences and hence has a higher level of sophistication. It's an excellent initial impression to offer to the females staring at you from their seats at the clubhouse.
2. It's current and fashionable
The scruffy beard is a considerable vogue look for males who can grow out their facial hair right now. As a result, if you're sporting a scruffy beard male appearance, a woman thinks you're up to date. Ladies enjoy having a man who knows how to make a fashion statement.
3. Its a distinct look
When it comes to a guy, women are looking for something unique. A characteristic that makes them stand out from the crowd. You'll find that women flock to you if you have a beard. In their perspective, you are an epitome of an "ideal man." In no time, you'll be sporting the kind of beard that has ladies running for the hills.
4. It has a baddie aura
When it comes to a guy, women want a hardworking man who treats them with respect. Men with scruffy beards are often associated with a badass image which is a powerful impression to make. Your lady wants you to grow some stubble instead of a babyface. The scruffy beard is a statement-maker.
5. Its length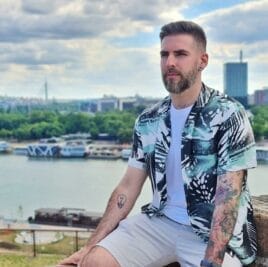 There is no "ideal length" for beards. Some ladies may like the appearance of a little beard. A common complaint from women is that when beards are long, it becomes challenging to kiss their men properly without eating hair. This brings us to the question "what do women really want? If your woman does not like it when your beards are long, the scruffy beard is ideal for you since you can have it however you want.
How to shave a scruffy beard
If you're looking for a fast, low-maintenance beard style, the stubble beard appearance (also known as "the three-day beard") is a terrific option. A young face might benefit from the maturity-inducing effects of a scruffy beard. Although this look is simple, it's crucial to maintain a well-groomed appearance rather than looking like you forgot to shave.
Types of scruffy beards
You may seem hot, beautiful, and distinguished at any age if you have a scruffy beard made of well-grown stubble and a superb hairdo. A terrific scruffy beard style is out there for everyone, regardless of whether they want a goatee, a full beard, or a short, clean beard. Scruffy beards come in various styles, and it all comes down to personal choice. You'll like your new trendy and contemporary appearance, no matter what you decide. With this beard, you do not need to shave every day. You only need to maintain the look. Here are the different types of scrubby beards for you.
1. An unkempt, medium-length scruffy beard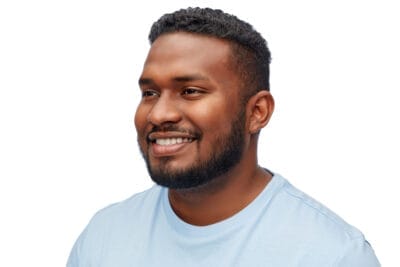 It's important to remember that shaving your beard isn't always necessary. The hair on top of the head might sometimes be all that is required for a fresh look. Begin with a medium-sized, scruffy beard that covers the whole jawline, not too much but not too little. You will never lose your strong demeanor, no matter how professional or informal the event.
2. Long-haired scruffy beard
The beard should be kept at a reasonable length, neither too long nor too short, ideally the same as the beard with medium-length hair. It's also crucial not to let the beard grow out excessively.
3. A top knot in the beard
If you're going out with the men for a casual excursion, a beard tied in a topknot will make you appear more challenging. People with straight or slightly wavy hair are more likely to benefit from this method. Try to grow your hair to the length of your index finger. Grab your hair and form a knot below your earlobe. If you like a shorter or longer beard, you may do so.
4. A man bun and a beard
Try the man bun if you're looking for a stylish alternative to the top knot. Try tying the knot below the collar bone rather than on top, which is the traditional way to do it. For men with short to medium beards, this distinctive look sets them apart from the crowd.
5. Hairy scruffy beard
You can't go wrong with a big, meaty piece of scruffy beard around your jaw. A man with a long and thick beard is lucky to have such a genetic advantage. This scruffy beard style looks as big as two fists full of hair. The best approach to maintain your beard in top shape is to use a good wash and conditioner every day. For shinier hair, use a tonic and organic oil daily. Consider reducing the sides of your hair for a more rugged and masculine appearance.
6. A well-groomed professional scruffy beard
Your beard should be trimmed from half of your cheeks down to your neckline. Reduce the length of the beard so that your skin is not visible. Make sure to remove any extra hair from the sides of the cheeks. Don't cut the mustache, particularly the line connecting it to the beard, at any time. You may groom it, but do not trim it.
7. Scratchy scruffy beard
The beard should be allowed to grow as long as it can until it covers your whole face and neck. Trim the hair on the top of your cheeks and mustache as needed, but don't touch your beard. Stay true to your wild self.
8. Winter scruffy beards
When the weather becomes chilly, a scruffy winter beard is excellent for men with long, thick beards. Instead of focusing on the beard, this unkempt beard emphasizes the mustache. As you grow your beard, don't forget to grow out your mustache. You could also take supplements like zinc and vitamin B to help you grow your beard quicker and healthier. Avoid trimming your beard in any area since removing the winter layer of hair from your face defeats the purpose of the scruffy winter beard.
Conclusion 
When you decide to spot a scruffy beard, consider the best ways you can maintain the beard, too. A scruffy beard can fit anyone if they know how to spot the look. Make sure to browse through this website for more beard and haircut topics.