40 Actors long Hair Ultimate Showdown
Actors long hair has been a fashion statement for decades, and Hollywood's leading men are no exception.
In fact, for a long time, many celebrities' hairstyles and looks have become more popular than their films.
Many actors have embraced the long hair look, experimenting with different styles and trends for decades. Long hair has given these actors a wider range of hairstyling options, allowing them to try out everything from messy buns to lose braids.
We'll take you on a journey through these 40 fashionable men sporting long hair that will leave you awestruck. So, sit back and relax as you learn about the most memorable male celebrities with long hair you've ever known.
40 Best Actors Long Hair for You
Hairstyles for men are typically limited compared to those available to women. Actors are the greatest style icons; no one can pull off long hair better than these stars.
Whether they're rocking loose waves or slicked-back locks, these male celebrities with long hair have become the epitome of cool hairstyles.
Having your hair just like these actors will inspire and fire your aspiration to start growing out those locks!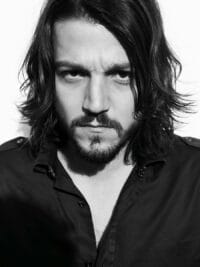 1. Keanu Reeves
The long curtain hairstyle worn by Keanu Reeves is well-known to the public. Keanu Reeves has become known for his iconic long curtain haircut, which he likes to grow out to neck-length with curtain bangs framing his face.
This is among the few long hairstyles for men that are easy to pull off, especially those guys with long, fine hair.
At 57 years old, Reeves continues to impress with his striking looks and charm, and his long locks have become a defining part of his style evolution.
His sophisticated and stylish long hair sets him apart from the crowd and inspires men everywhere to try out a timeless and effortlessly cool hairstyle.
2. Tom Cruise
Born over five decades ago, Tom Cruise is an actor and producer who has become a legend for his iconic long man bob hairstyle.
Tom Cruise is known for his long romantic hairstyle that features angled layers and long side-swept bangs that accentuate his face. His thick, straight, natural hair adds to his masculinity and seductive charm.
Men who want to have their hair not too long can take inspiration from this hairstyle sported by one of Hollywood's hottest actors.
3. Joe Manganiello
Joseph Manganiello, an American actor, producer, director, and author, is known for his stylish and masculine look, which includes a love for the artist's bob hairstyle. It's hard not to be inspired by Joe Manganiello's style if you have curly hair.
He likes to add his own twist by curling the ends of his long, light curly black hair and pairing it with a rugged beard.
The ends of the strands are sliced gradually once they have grown out. The hair is brushed back and styled with a natural center part, with the ends falling naturally to the sides.
Manganiello's breakout performance was as the werewolf Alcide Herveaux in the HBO series True Blood, where he starred for five seasons.
His film credits include Magic Mike, Magic Mike XL, Pee-Big Wee's Holiday, What to Expect When You're Expecting, Sabotage, and Rampage.
4. Shia LaBeouf
For a low-maintenance and relaxed hairstyle, look no further than the grunge aesthetic of the main character from Even Stevens.
This look is effortless yet stylish, with shoulder-length curls that can be flipped to one side using a comb. Tuck your hair behind your ears and pair it with an unkempt beard for an even more carefree vibe.
5. Adam Driver
A look at Adam Driver's mop-top is tough to ignore. Adam Driver is known for his acting skills and his signature black mop top. His voluminous long hair is impossible to miss, adding to his overall rugged and masculine appearance.
The actor's hair is intricately cut in textured layers, giving it a natural and effortless look. Intricately chopped into complex layers, his long hair has a lot of volumes.
With a thick mane, this style is ideal for men willing to put in the time and effort required to maintain it.
6. Emile Hirsch
Emile Hirsch is a talented American actor known for his roles in various films. He is also recognized for his long, curly, bushy hair, which adds to his rugged and carefree look.
Hirsch achieved this shaggy style by growing out his curly hair and cutting it into layers to add texture and volume. He often swept his strands towards one side, tucking them behind his ears, and left the rest to fall in loose waves.
This low-maintenance style complements Hirsch's natural features and highlights his chiseled jawline and piercing blue eyes.
Guys with naturally curly hair can try this iconic hairstyle for a sexy and relaxed look.
7. Jason Lee
When it comes to hair, actor Jason Lee prefers to keep his long locks uncomplicated. The hair is grown out to shoulder-length and clipped uniformly all over the head. This look exudes careless abandonment when worn with a messy middle part and a rough beard.
8. Dev Patel
The Slumdog Millionaire hero's wavy, medium-length hair has a simple layered style that you can't miss. Take a cue from this style and proudly display each of your curls. Hair should be finger-styled with pomade and a remote side part.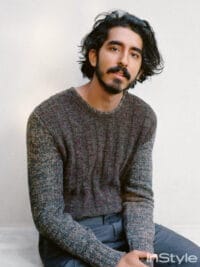 9. Thomas McDonell
Thomas McDonell's dark brown, long layered hair with a front fringe that reaches his chin and deep side part is highly sought after in the acting industry. He adds some tousling on one side to complete the trendy and stylish look.
10. Brock O'Hurn
Gorgeous blonde hair and a bushy beard characterize Brock O'Hurn. Blonde babylights add a unique touch to light brown, armpit-length hair. Whether worn down or in a bun, this style will make you stand out.
11. Hugh Jackman
Wolverine is known for his wild, layered hair that he effortlessly controls. By following his lead, you can achieve a low-maintenance style that doesn't require frequent trims. Just be sure to thoroughly comb your hair in windy conditions to avoid any unruly tangles.
12 . Jared Leto
Jared Leto is synonymous with long hair in the world of male actors. For years, he's maintained his signature look, making it a peculiarity of his persona.
However, he was forced to cut his locks short for his role as Joker, much to the surprise of his fans. Despite the change, Leto still looks great with shorter hair, particularly with the highlights on the ends of his hair that enhance his overall look.
Even though he had to say goodbye to his long locks, he still holds the record for having the longest hairstyle in the industry.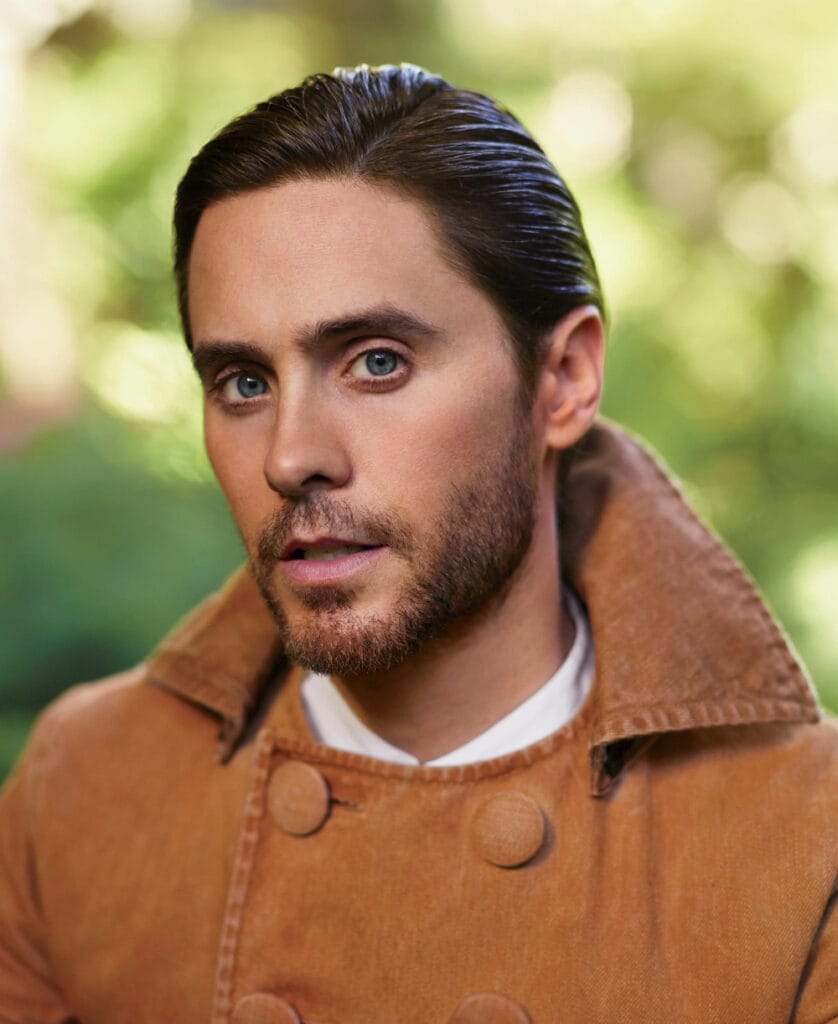 Johnny Depp is no stranger to unique and cool long hairstyles. Over the years, he's tried so many different looks that we could write an entire book about them.
Depp's portrayal of Captain Jack Sparrow in "Pirates of the Caribbean" is one of his most beloved roles, and his long hair certainly adds to the character's charm.
However, in recent times, he's been seen sporting shorter styles, leaving fans hoping that he'll bring back his iconic long locks soon.
Anyone who wants to adopt an easy and laidback style can take inspiration from his iconic actor.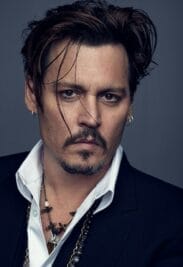 14 . Brad Pitt
Among actors with long hair, Pitt is considered the undisputed king. One of the reasons why Brad Pitt's long hair stands out is the specific highlights and low lights in his hair.
These subtle touches create dimension and depth in his hair, making it more interesting to look at.
Styling long hair can be challenging, but Brad Pitt makes it look effortless. His signature brushed-back look is elegant and refined, making it a perfect choice for Red Carpet events.
To achieve this style, one needs to have a good grasp of the right hair products and styling techniques.
15. Tom Hiddleston
Loki, the god of mischief from Norse mythology, has become a fan favorite in the Marvel Cinematic Universe, thanks in part to Tom Hiddleston's portrayal of the character.
One aspect of Loki's appearance that has caught the attention of many is his long hair. Female viewers, in particular, have admitted that the long-haired Loki image in "Thor" is more impressive than the groomed Tom Hiddleston guy in real life.
Throughout his appearances in the MCU, Loki has consistently sported long, flowing locks that have become an iconic part of the character's look.
Fans have fallen in love with Loki's long hair for a good reason. Tom Hiddleston looks exquisite, with his hair falling in layers, adding to the charm and appeal of the character.
His hairdo is simple to maintain and goes a long way toward impressing those around him.
16 . Christian Bale
Christian Bale has had numerous hair makeovers in recent years, but the one that truly worked for him is long hair. It has become one of his favorite styles since it looks so great on him.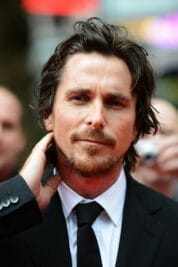 17. Kit Harrington
Kit Harrington, the Game of Thrones heartthrob, has become known for his signature long hair that has become his trademark look.
Many people admire him for his luscious curly perm hair, which adds to his already heartbreaking appearance.
Harrington's curly perm hair is a perfect example of men's messy hairstyles, and he sports it proudly. His ringlets look pretty great, leading many to wonder whether he had a high-quality perm or if Mother Nature was generous to him.
Usually, men feel reluctant to try curls as part of long hairstyles, but Kit demonstrates how much they stand to gain from it.
18 . Daniel Radcliffe
Daniel Radcliffe has experimented with long hair on and off over the years.
His most memorable long hair look was in the Harry Potter series, where he sported long bangs with sideburns, giving him a more dramatic and mature appearance that fans had a hard time getting used to.
19 . Jason Momoa
Jason Momoa's long easy bangs have been a signature look for the Game of Thrones star for a while now. While this hairstyle can come off as intimidating or intense, Jason has found a way to neutralize it.
By adding a few blonde streaks, the look becomes more approachable and attractive. Give it a try and see how people start falling for you and appreciating your style.
20 . Emil Hirsche
Emil Hirsch is an excellent example of how boys with long hair can achieve a naive, youthful, and carefree look. His hair length is not so long that it appears wild or untamed.
If you want to emulate his style, consider growing your hair to a similar length to achieve a stunning result.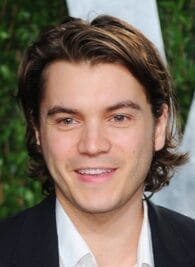 21. Sam Elliot
Sam Elliot is a stylish veteran actor who has been rocking long hair for as long as anyone can remember. His signature long hair has become famous and well-appreciated.
You don't necessarily need to have his customary silver hair to achieve a similar style.
Conditioning your hair regularly and ensuring it is well-combed can help you look as sophisticated as Sam Elliot.
22 . Norman Reedus
Norman Reedus' long and shiny hair has become an iconic part of his look, adding sophistication and a touch of rugged style to his overall appearance.
The stringy texture of his hair gives him a unique edge, making him stand out from other actors with long hair.
To achieve this look, keeping the hair well-conditioned and combed regularly is essential. With the right effort and products, anyone can rock the effortlessly cool style that Norman Reedus has perfected.
23 . Craig Horner
Craig Horner's hairstyle is ideal as it falls into the category of being neither too short nor too long. With a shorter length, it is easier to maintain and suits a wide range of outfits and occasions. Overall, it is a versatile and practical hairstyle choice.
24 . Chris Hemsworth
We can't even fathom what he'd look like with short hair after seeing him in so many films with long hair. The actor, best known as Thor, Chris Hemsworth, has a penchant for experimenting with his appearance, but he always maintains his long hair.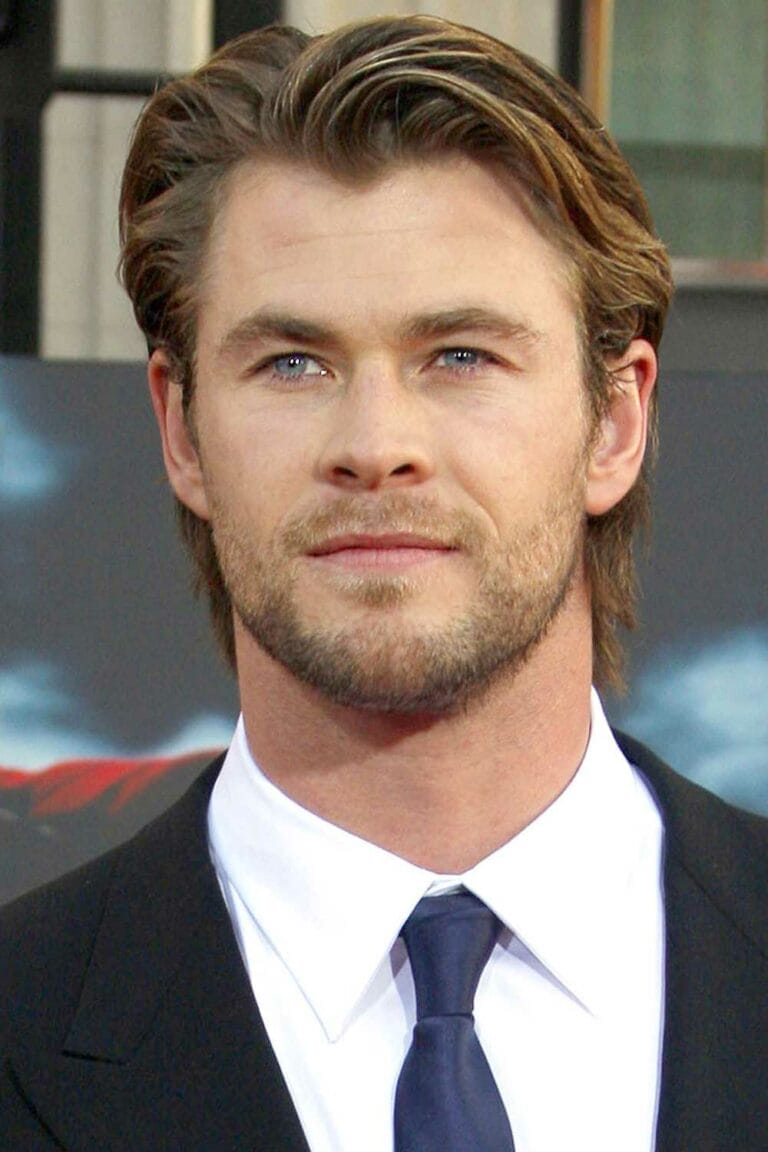 25 . Russell Brand
Russell Brand is known for his unconventional style, and his long hair is no exception. Unlike other male celebrities with long hair, Brand's hair is a complex style that takes time and practice to perfect.
His hair is cut using a razor on the top part, while the sides and back have layers to create texture. To maintain his look, Brand likely uses a lot of paste or gel to keep his hair in place every day.
This hairstyle is not for the faint of heart and requires dedication to maintain its unique shape. Nonetheless, Brand has managed to pull it off and make it his signature look, adding to his quirky and unconventional image.
26 . Charlie Hunnam
Charlie Hunnam's long hair, which he sported during his role as Jax Teller in "Sons of Anarchy," is memorable to many of us. His lengthy locks create a perfect balance between a bad boy and a supermodel look.
27 . Ashton Kutcher
Ashton Kutcher has perfected the long hair look, just like other male actors. What's great about his hairstyle is that it's easy to maintain and effortless to style.
A quick run-through with a flat iron or a bit of gel is all it takes to achieve his relaxed and casual look. Plus, maintaining long hair means you can save money on barber visits.
28 . Joaquin Phoenix
In "I'm Not There," Joaquin sported a remarkable updo with his long hair that was truly captivating. He looked splendid, and we eagerly anticipate seeing him donning that hairstyle once more.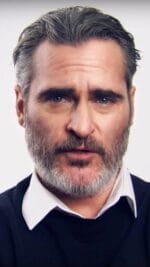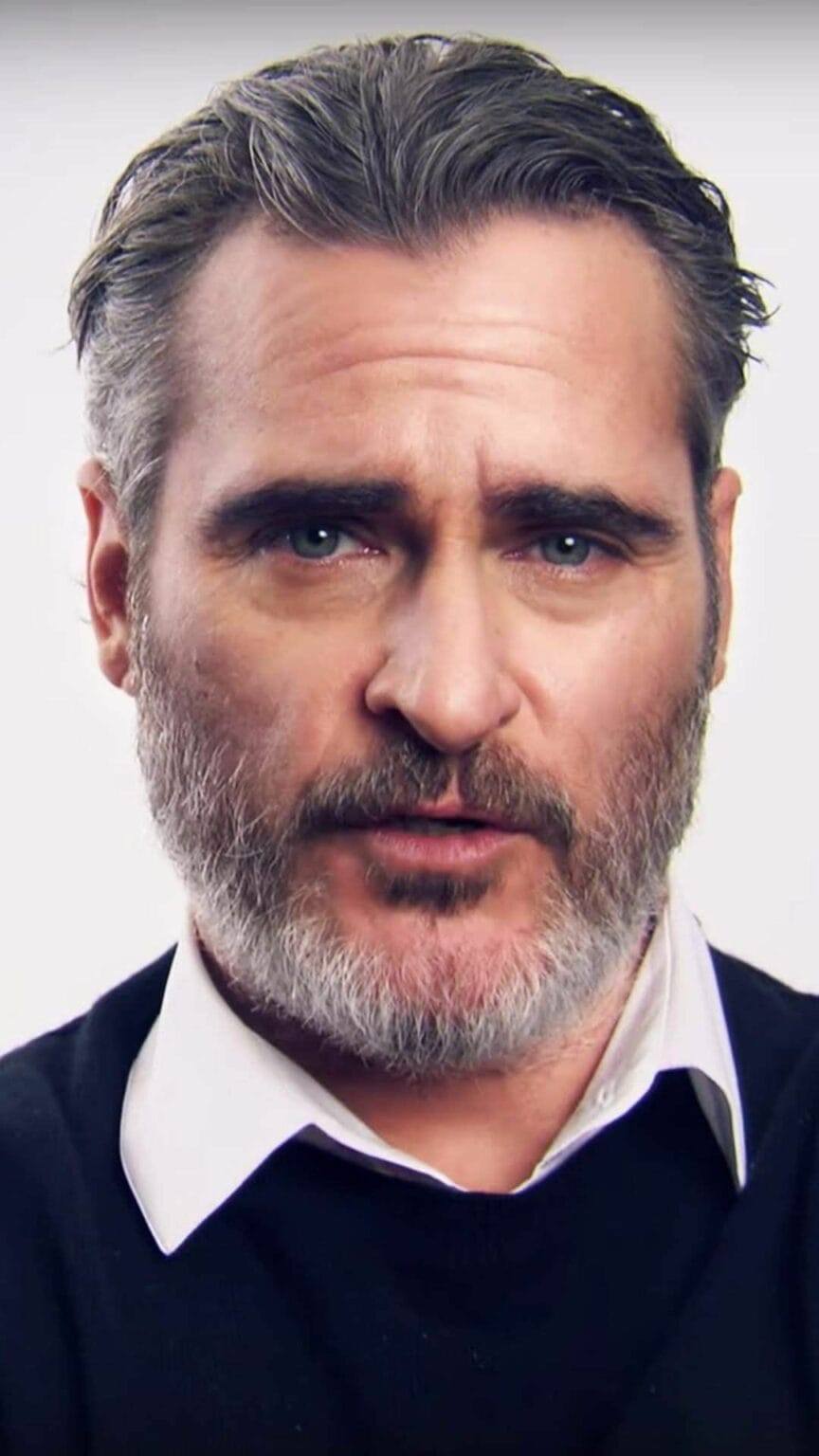 29 . Austin Butler
Austin Butler is an American actor and singer known for his unique sense of style, particularly his long blonde hair. While he has experimented with different hairstyles over the years, his shoulder-length locks have made him stand out.
Butler's long hair gives him a laidback, easy-going vibe, perfectly complementing his personality.
The blonde color of his hair adds to his charm, making him even more attractive to his fans. With his long hair, Butler has become a style icon, inspiring others to try out the look.
30 . Orlando Bloom
Orlando Bloom has long been known for his dashing good looks and charming personality, and his hair only adds to his appeal. His luscious locks testify to the fact that natural curls can be just as stylish as any other hair type.
Instead of trying to tame his curls, Bloom embraces them, wearing his hair slicked back slightly relaxedly.
What sets Bloom's hairstyle apart is his choice to pair it with a clean-shaven face. His hair perfectly complements his chiseled features and adds an air of mystery to his already intriguing persona.
This combination creates a polished and refined look that exudes sophistication and elegance. His effortless style is a reminder that sometimes, less is more and that embracing your natural features can be the key to looking camera-ready.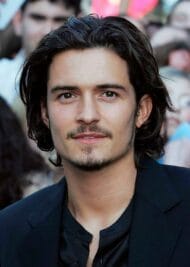 31. Troy Polamalu
Troy Polamalu, a former NFL player, is a notable example of a man with curly hair. Despite not being an actor, he has lent his voice to films such as Moana. However, it is his wild and voluminous long hair that has made him a memorable figure.
32 . Jake Gyllenhaal
Jake Gyllenhaal's ability to rock the man bun is unmatched. His effortless style makes the look incredibly attractive.
While he has donned longer hair in films like Prince of Persia and Everest, he has since cut it off. Nevertheless, his man bun remains a memorable and stylish look.
33 . Kurt Cobain
Kurt Cobain's hair is as iconic as his music. During the grunge era, his signature dirty blond locks parted long hairstyles were hugely popular, and to this day, the rough-looking hairstyle remains a favorite for many men.
It's no exaggeration to say that Kurt Cobain and his hair have achieved legendary status in both the music industry and the world of fashion.
34 . River Phoenix
He is one of the many long-haired male performers who rose to fame in the 1980s. "Skateboard Boy" was known for his unkempt, shoulder-grazing hairstyle, which resembled Kurt Cobain's.
Even though he died tragically from a drug overdose in the 1990s, his hair is still talked about today.
35 . Ben Barnes
Ben Barnes has maintained his long hair for such a long time, and it's no surprise that he has become somewhat of an icon for men's long hairstyles.
Whether he's walking the red carpet or posing for a photo shoot, this style perfectly complements his chiseled features. It gives him a romantic, almost ethereal quality that distinguishes him from other Hollywood heartthrobs.
Barnes maintains his hair despite the daily rigors of acting and performing. He always keeps his hair looking sleek and well-groomed, which is a testament to his commitment to good hair care.
His dedication to keeping his hair healthy and shining appeal is evident in how it moves with effortless grace.
36 . Ben Affleck
Another well-known long-haired man in Hollywood is the Batman actor, who likes to push the boundaries and is a continual source of inspiration for men with long hair.
He has experimented with various hairstyles and is not afraid to take risks when it comes to his hair.
Whether rocking a messy bun or letting his long locks flow freely, the actor always looks effortlessly stylish.
David Beckham's long hair has made him one of the most well-known celebrities. However, it wasn't until he became a professional football player that he started sporting long hair.
He rocks long hair in different styles, from cornrows and man-buns to double ponytails.
38 . Timothée Chalamet
At a young age, Timothée Chalamet has already made a name for himself in Hollywood with his remarkable acting skills.
But it's not just his talent that captures the attention of fans and critics alike; his enchanting full head of chocolate hair that makes us envious of his heavenly genetics has made him known far and wide.
Chalamet's hair is styled with one of the most elegant hairstyles for long-haired men; soft locks. This style perfectly balances out his edgy face shape, creating a look that is both timeless and sophisticated.
39 . Bradley Cooper
Over the years, Bradley Cooper has had long hair a few times. Bradley Cooper's divine waves have become iconic and have gone far beyond the City of Lights.
The Las Vegas marketing catchphrase, "What happens in Vegas, stays in Vegas," may apply to many things, but not Cooper's stylish mane.
Men looking for ways to style long hair should definitely try to recreate Cooper's look. Applying a pomade and running the fingertips through the hair from front to back is the key to achieving this effortless yet refined style.
Long curly-haired men would find it easy to pull off this look, as their tresses are perfectly suited for such a style.
With just the right length, this brushed-back flow style is easy to style and less of a statement than full-on long hair.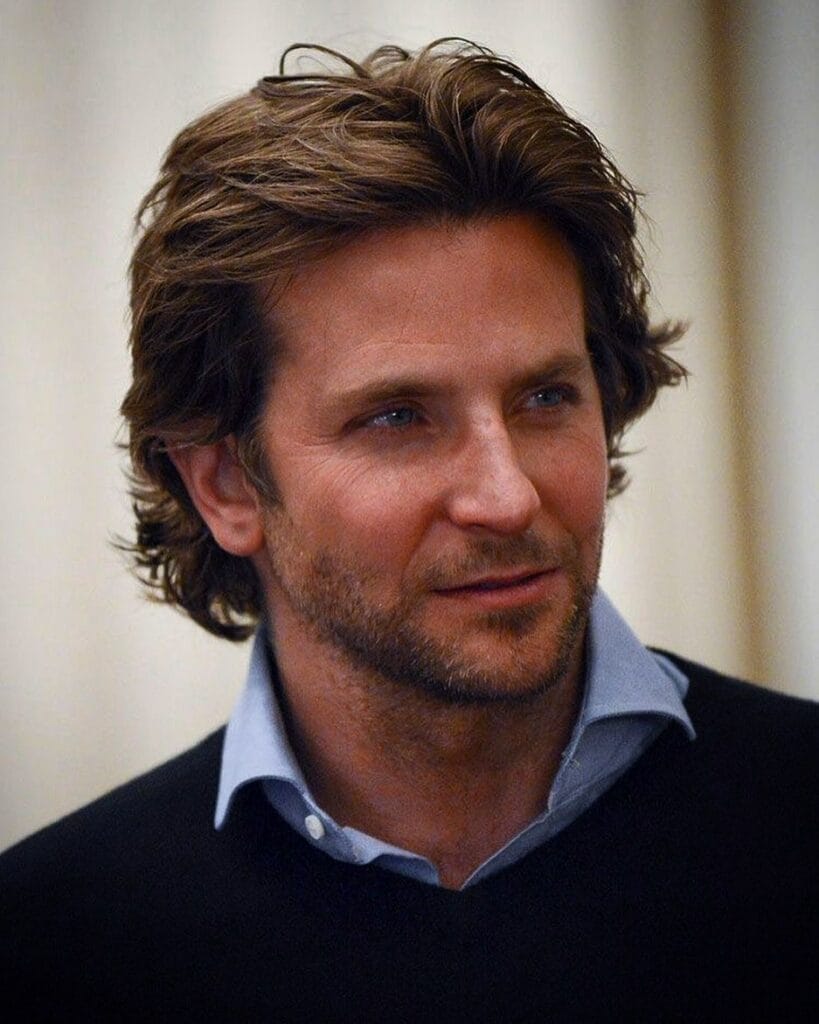 40. Booboo Stewart
Booboo Stewart's long, dark hair has come a long way since his Twilight days. He now rocks a more natural and undone look, showcasing his natural waves.
The darker and lighter sections of his hair add dimension, making his hair look more voluminous and adding depth to his overall appearance.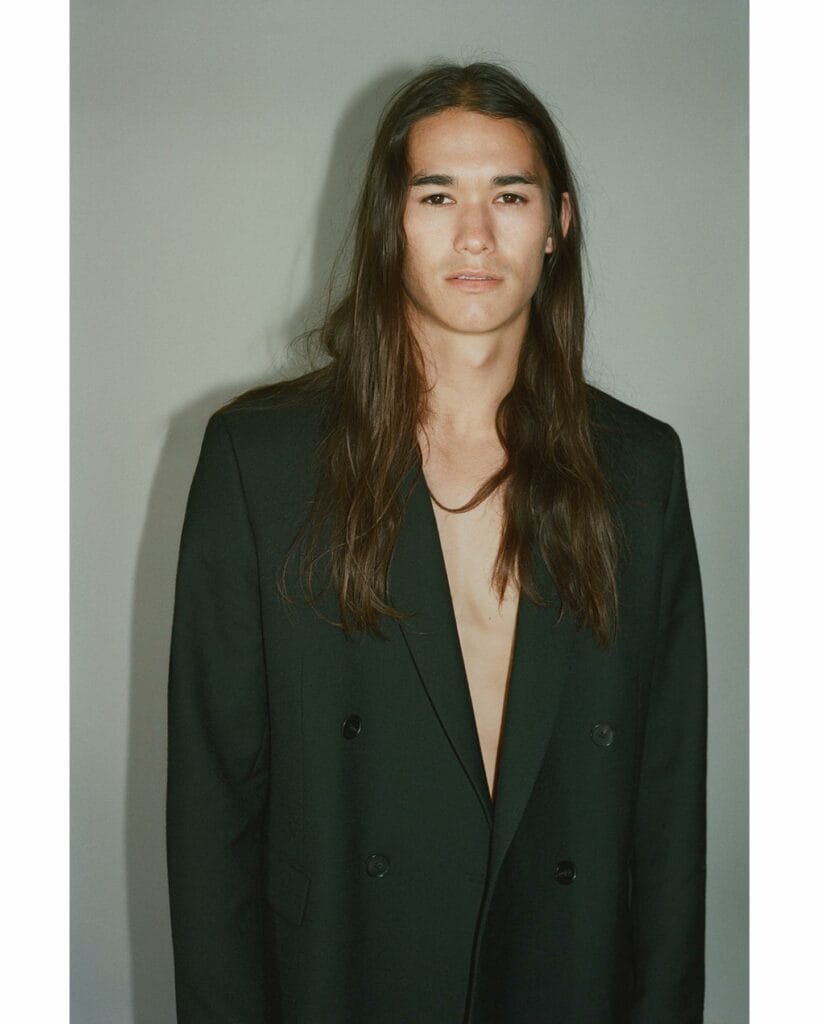 Conclusion
Actors worldwide are sporting longer hair in more daring and hipper haircuts.
Actors with long hair have various hairstyles, allowing them to experiment with different looks and styles. From messy buns to loose braids, long hair can be styled in countless ways to suit any occasion or mood.
Whether you're looking for a sleek and polished look or a more relaxed and casual style, expert hairstylists can help you find the perfect haircut to suit your needs.
FAQs
Which Actor Has Drastically Changed Their Hair Style Over the Years?
Kurt Russell has drastically changed their hairstyle over the years. Throughout his long career, he has played many tough guys, and his gorgeous, lush locks have been a critical part of his acting success.
How Do Actors Maintain Hair?
Actors have different ways of caring for their hair, such as using specialized shampoos, conditioners, oils, or other treatments.
Khamis Maiouf is a professional barber who graduated from Hinckley College in England with a degree in hairdressing. He has also won several barbering contests and successfully operated a barbershop for the last two decades. As a skilled hair stylist for 20 years, his goal is to teach others how to achieve a beautiful appearance through their hairstyles.