10 Best David Beckham Beard Styles You've Never Seen
David Beckham, as you all know, is famous for not only his incredible football skills but also for his trendy and sometimes quirky hairstyles and beard styles. Since his early days, he has had a cult-like following that has made him extremely popular in the beard community.
Admittedly, David Beckham is extremely lucky to have a symmetrical face that lets him pull off a wide variety of styles, be it his cool stubble, quirky goatee, or thick beard, etc. There's no question many men would love to have any one of the numerous Beckham's beards.
It might not be easy to understand which one would suit you but don't worry, we have you covered! So if you are one of the guys who want to look like your fashion icon, look no further! This article will discuss David Beckham's beard styles to help you pick the best one, the ideal scenarios to sport such a beard style, and more!
Below are some of the best Beckham beard styles to have:
The David Beckham Stubble
The Beckham stubble beard or sometimes called the 5 o'clock shadow is a classic. You can't go wrong with this one! Just let your beard grow for around five days, and you are on the way to look like your favorite ex-footballer!
You need not use any beard oils or other cosmetic accessories as this Beckham beard style does not require much maintenance. Luckily for you, this type of style works for all face shapes and sizes. This beard style should be accompanied by a well-trimmed mustache!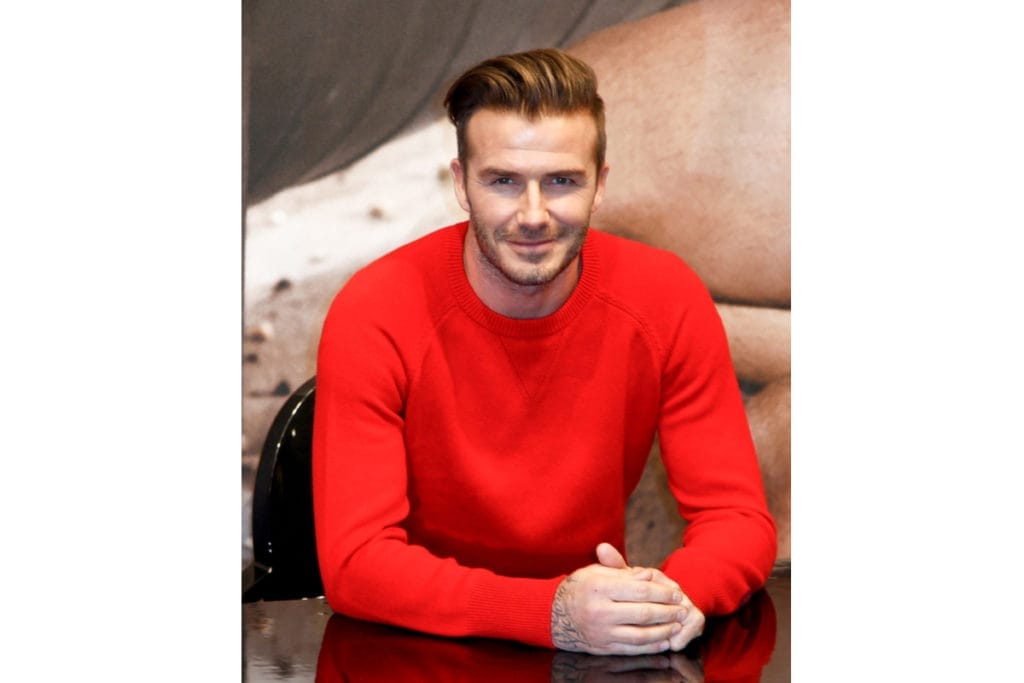 The Beckham Heavy Stubble
Another beard style for the ages! It works for all face shapes. To get the Beckham scruffy and rugged look, let your beard grow for around ten days and at the end of it, you are ready to be the ladies' man just like your favorite icon! In fact, this type of stubble helps to accentuate your jawline.
The heavy stubble is the most preferred style in the eyes of the opposite sex, especially for short-term relationships. These findings are based on a study published by the School of Psychology, University of Queensland, Brisbane, Queensland, Australia.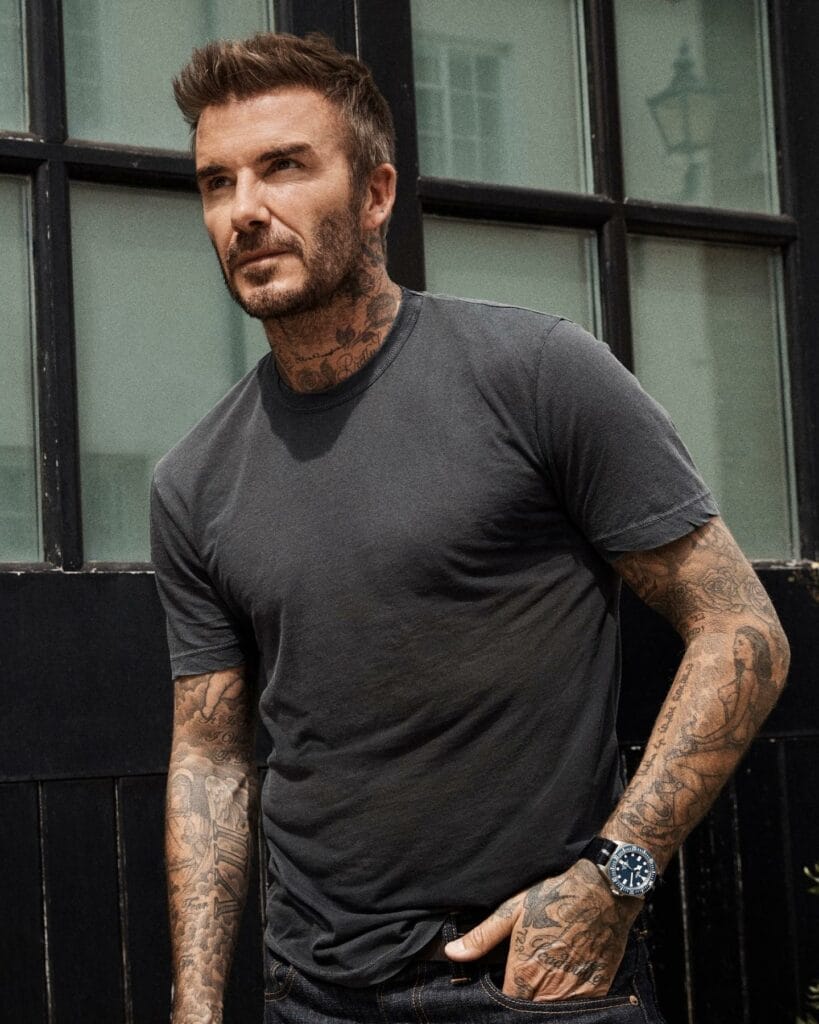 The Hipster Beckham
This style is not too different from the heavy stubble, and it is quite easy to have. You can grow your beard slightly thicker than the previously mentioned stubble to get the hipster look. It is a beard style that needs minimal maintenance and styling. You can get a complete hipster look by wearing glasses.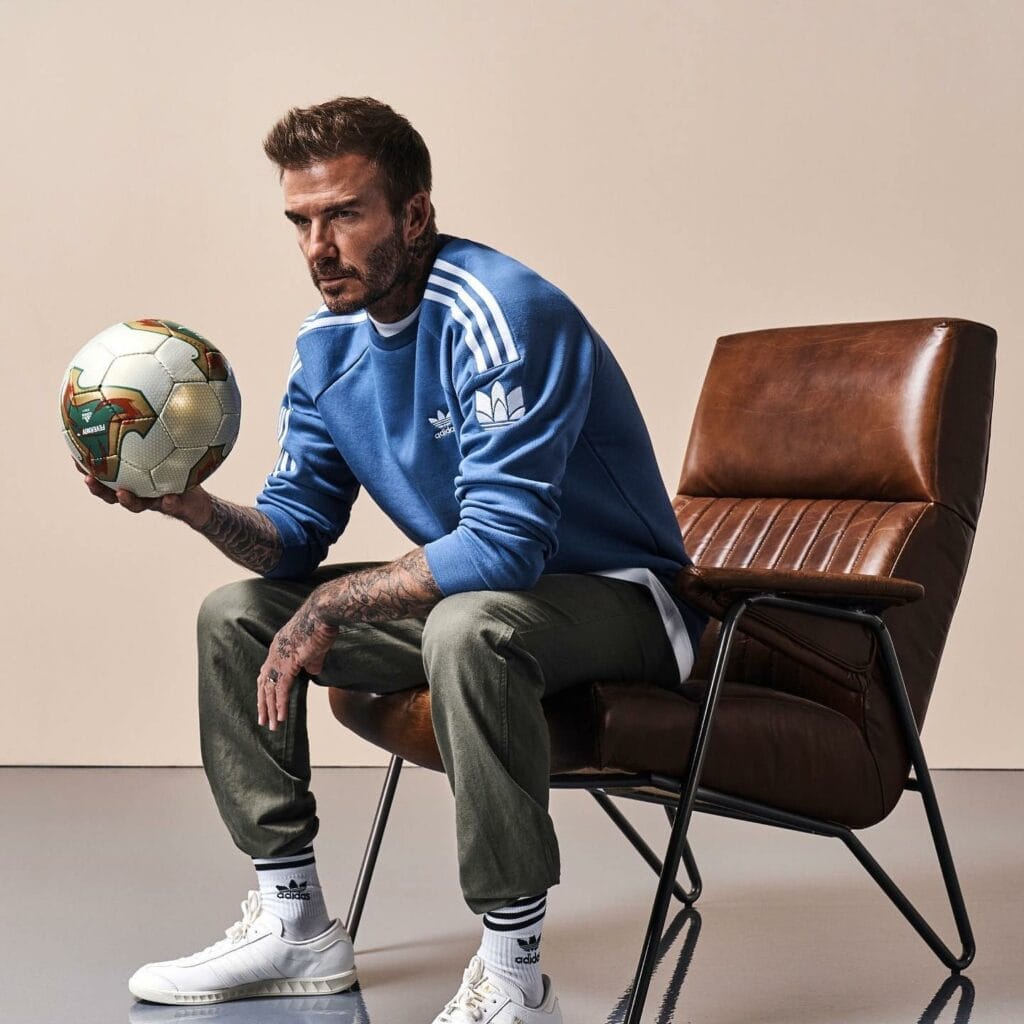 The Classic Beckham Beard
Simply put, you just need to let your beard grow for two-three weeks to get a relaxed and effortless casual look. This cool style is a great way to show off to the world that you are chill, nonchalant and laid-back. This beard style is ideal for vacations and casual outings with friends or family.
David Beckham Trimmed Beard
This beard style is best suited for men who like the clean look. To get the classy and polished look, grow your beard for around two-three weeks(similar to the Classic), carefully trim your beard along with a shaped mustache. That's it! You are now ready to sport the clean and well-put-together look.
The Boardroom Beckham
Although our favorite fashion icon isn't the first person to come to mind when we think of a professional setting, he does sport this look from time to time. You need to ensure an even length all around and no trailing hairs in the neck area. You can now go to work without getting judged for your beard!
The Thick Beckham With Gaps
If you have a slightly feminine, round face, or a bad jawline, you can cover up these "flaws" by growing the thick Beckham with gaps. Grow your beard for a long time, maybe a month and a half or more, and then trim off any connecting hair between the beard and the mustache to achieve this Beckham's style. It does however require quite some maintenance.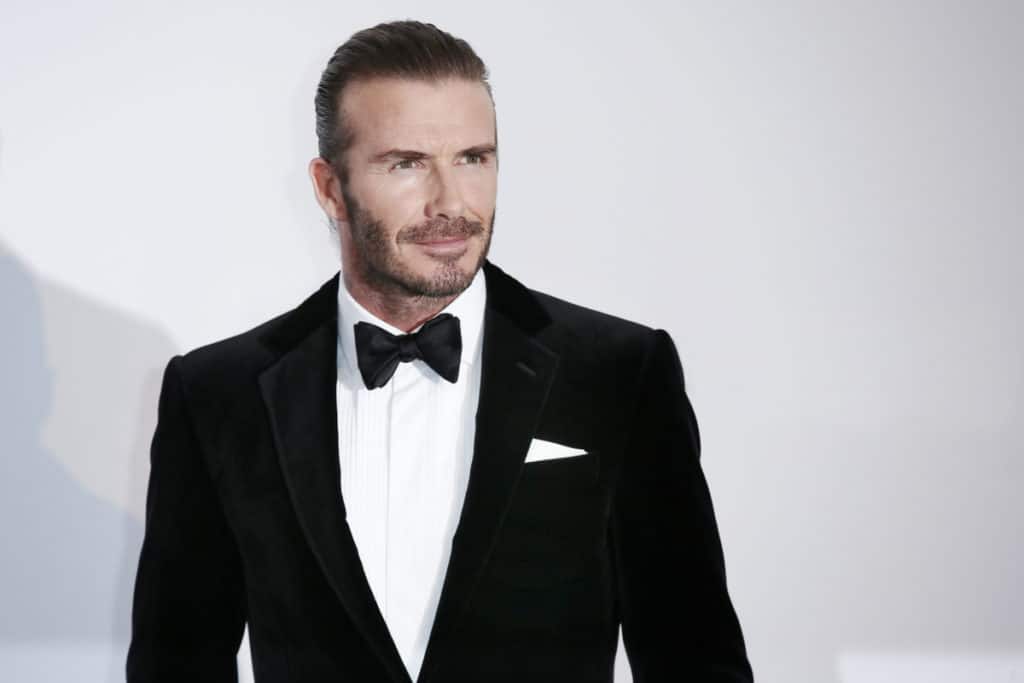 The Thick and Connected Beckham
Similar to the previous style, grow your beard for a long time, maybe a month and a half or more, to create a sort of caveman Beckham style. This style can also "masculinize" your face. It most definitely gives you a masculine and rugged look.
This style is quite appropriate for the pandemic situation where social gatherings are kept to a minimum. You can just relax at home without worrying about the norms and rules that society has set.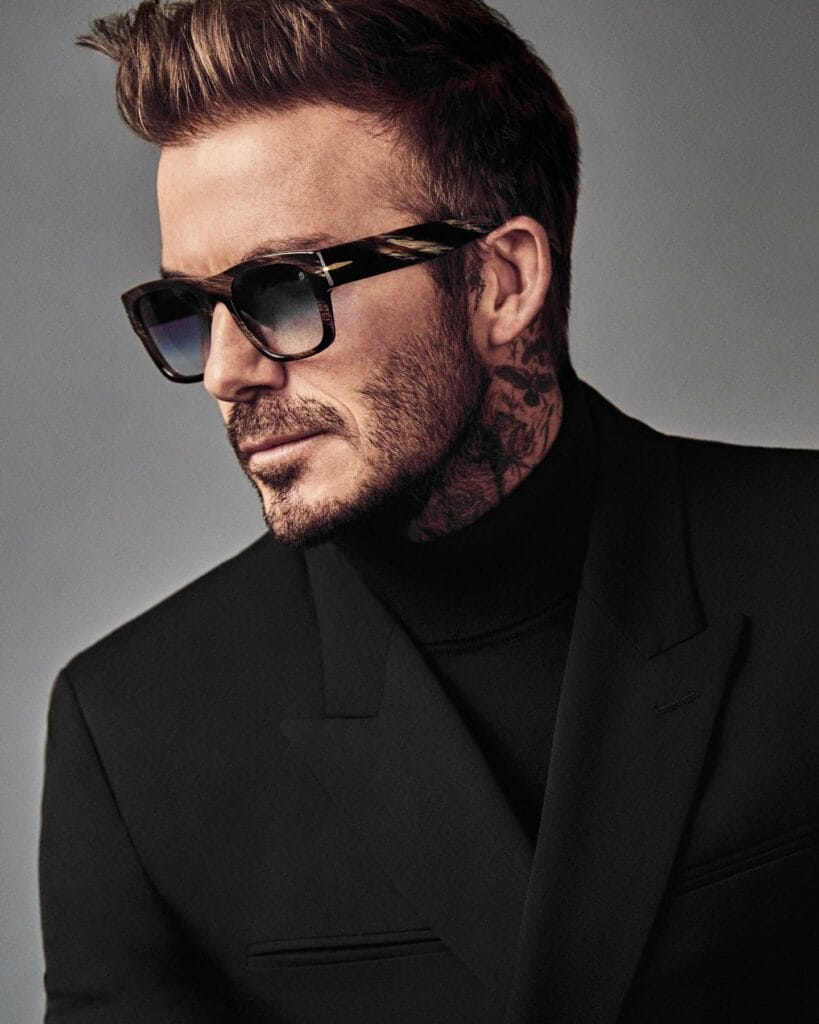 Greying Beckham
If you like the salt and pepper look, this Beckham fits you well. Beckham isn't the young kid around the block anymore. However, he has become an icon for older men to look up to. This style makes you look wise and refined.
It also demonstrates that you have embraced your old age with open arms and are willing to show it off! If you want to know more about David Beckham Beard Styles, check out the Ducktail beard styles which give You many options to choose from.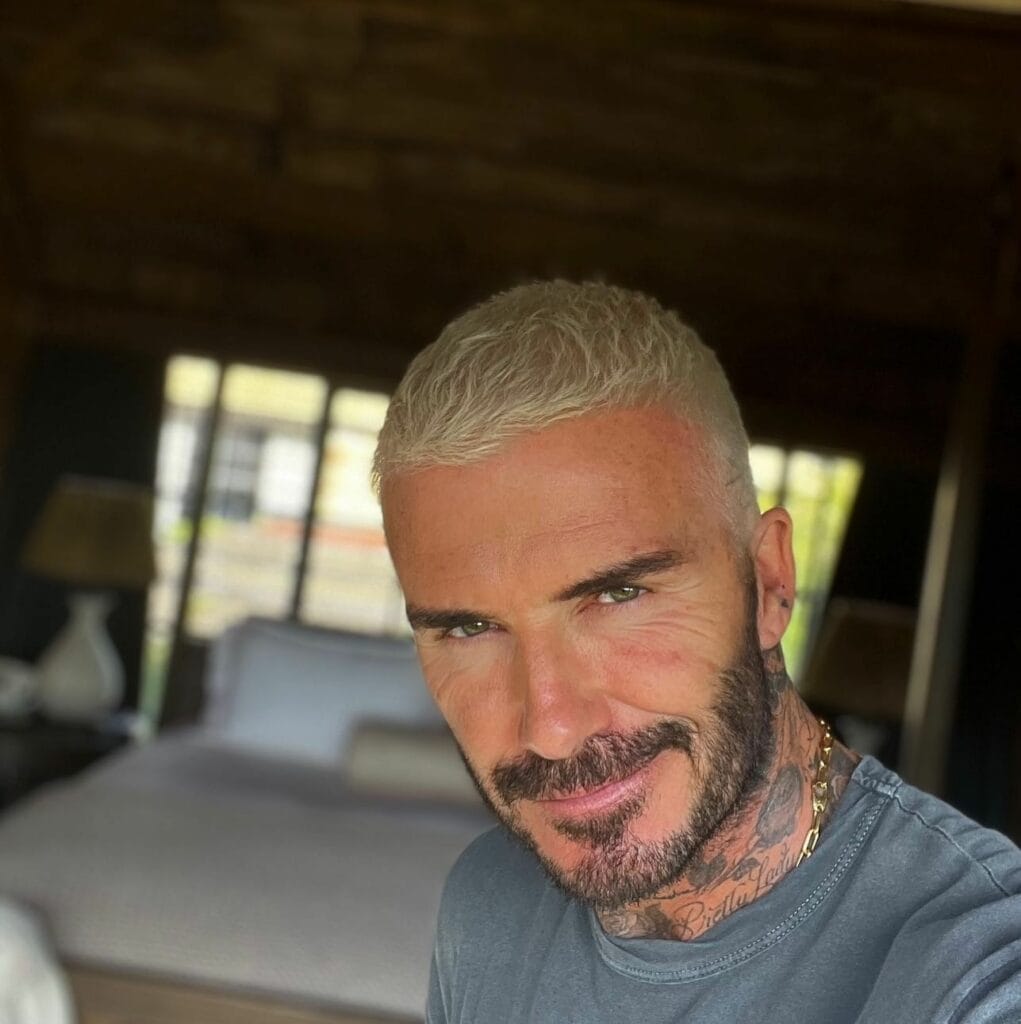 The Beckham Goatee
If you can't grow a full beard, the David Beckham goatee is a great beard style. All it requires is a mustache, some facial hair on the chin and below the lip. This style is a great way to cover up the flaws you have with your patchy beard.
Just let your facial hair grow for a few weeks, and then carefully shape it to get the Beckham Goatee. This goatee will never go out of fashion because everyone has been rocking one at least once in their lifetime.
Conclusion
David Beckham has been rated as one of the world's sexiest men. Even at 45, he continues to be a heart-throb for women and an idol for men worldwide. Many men still look to him for the latest trends and styles, not only in the fashion department but also with respect to his beard styles.
So what are you waiting for! Get your combs, trimmers, beard oils, and other cosmetic products out, to get the best style for you! We hope this article informs you about your favorite icon's various beard styles. Indeed, you should be ready to take action and sport them to impress the ladies and your peers!
Have you seen the Ducktail beard styles?
Khamis Maiouf is a professional barber who graduated from Hinckley College in England with a degree in hairdressing. He has also won several barbering contests and successfully operated a barbershop for the last two decades. As a skilled hair stylist for 20 years, his goal is to teach others how to achieve a beautiful appearance through their hairstyles.