10 Best David Beckham Beard Styles You've Never Seen
Surely, you've heard about David Beckham's footballing prowess, but do you know that the David Beckham beard styles have become a sensation in recent years?
David Beckham is a talented man who excels at many things, like playing football, creating fashion designs, and taking care of his beard!
He knows how to make his beard look excellent, and every time he grows one, it looks just perfect.
His beard is smooth, neat, and slightly thicker around his chin, which adds to his charm.
This article talks about the different beard styles that the famous former English soccer player has had, and they're sure to get you noticed!
Below are some of the best Beckham beard styles to have:
The Stubble David Beckham Beard Styles
Have you ever heard of David Beckham stubble beard? It's a great style that all ladies love!
You just grow your facial hair for a few days and then trim it to the perfect length on the whole beard to achieve the stubble effect.
The good thing about this style is that it works for all face types. Plus, you can add a mustache for an exquisite and complete look.
You don't even need to use special oils or products to maintain it. This style is perfect for any guy, no matter what your face looks like! Just remember to keep your mustache looking neat!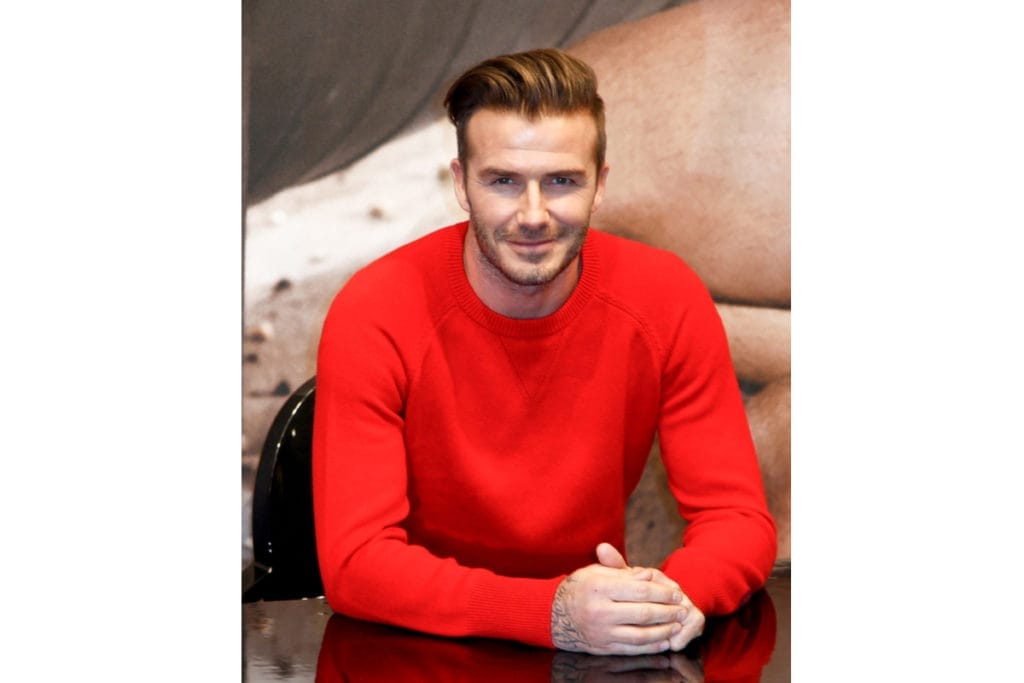 The Heavy Stubble David Beckham Beard Styles
A heavy stubble looks like light or medium stubble but is a bit longer. It needs about ten days of growth to achieve the right length.
This simple David Beckham beard style works for all face shapes and gives you that rugged, masculine look, just like your favorite icon!
In fact, this type of stubble can make your jawline look even more defined!
According to a study by the School of Psychology at the University of Queensland, heavy stubble is the most attractive style women like, especially for short-term relationships.
So, if you want to impress someone special, this beard style is the way to go!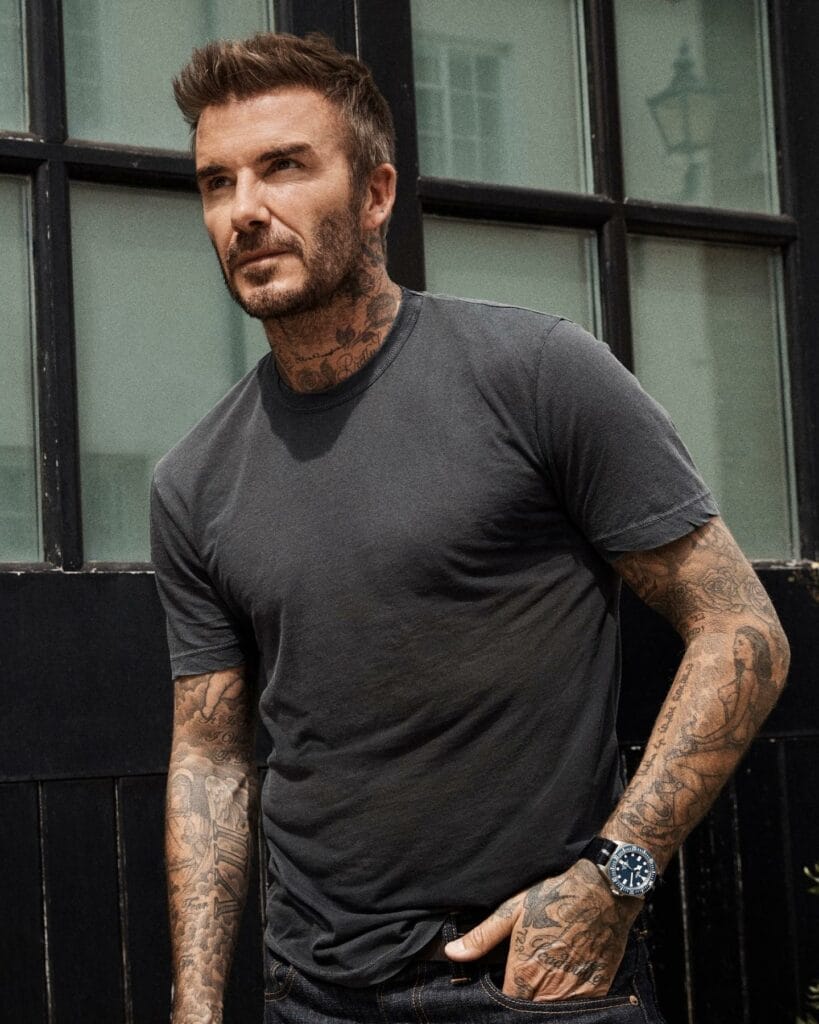 The Hipster Beckham
If you thought you'd seen the hottest David Beckham beard style, you are wrong! The hipster beard style looks a bit like the heavy stubble but with a thick mustache.
It's a carefree style and doesn't need much attention to style it. In fact, it's all about letting your beard grow and doing its own thing.
The hipster beard style needs very little maintenance or styling, which makes it great for guys who want to keep things simple.
Plus, if you wear glasses, you can complete the hipster look!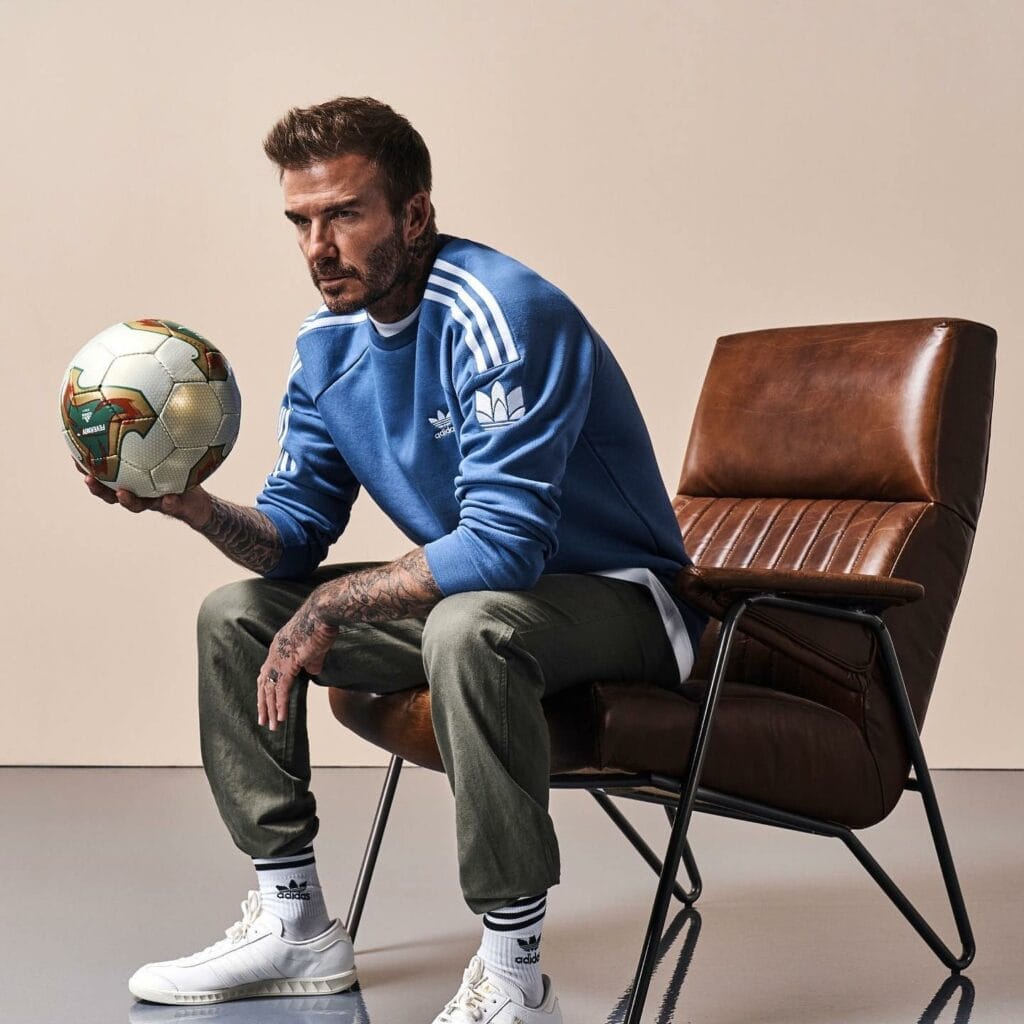 The Classic Beckham Beard
The classic beard is among the popular beard styles David Beckham wears that leave him looking sharp and relaxed at the same time.
It's a simple style that goes well with a buzz cut hairstyle. All you have to do is grow out your facial hair for a few weeks, then visit a barber to get it clipped closer to your face.
This style is excellent for showing off a carefree and laid-back attitude. It's easy to maintain, so you won't have to worry too much about keeping it in shape.
You can wear this beard style on vacations or casual outings with friends and family.
David Beckham Full Beard
David Beckham full beard style is a thick and rich facial hair growth that covers his entire face.
It takes a lot of confidence to pull off this style, so it's not for guys who prefer a tidy and well-groomed look.
You need to grow your facial hair fully and keep it clean to achieve this look. This style gives a man a serious and thoughtful appearance.
The full beard style is worth considering if you want to rock a bold and intense look like David Beckham.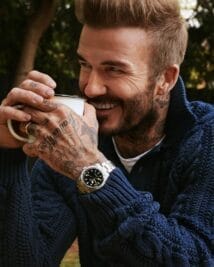 The Retro
The retro is a fairly simple David Beckham beard that involves growing your facial hair to a significant length across your face.
This style gives you a suave and sophisticated appearance. To complete the classic retro look, you can sport styled sideburns.
If you're looking for the hottest David Beckham beard styles, the retro beard style is a great option.
The Thick Beckham With Gaps
If you have a slightly feminine or round face, or a weak jawline, you can cover up these "flaws" by growing a thick beard like David Beckham's with gaps.
This style requires growing your beard for a long time, maybe a month and a half or more, and then trimming off any connecting hair between the beard and mustache to achieve this look.
However, keep in mind that this style requires quite a bit of maintenance to keep it looking tidy.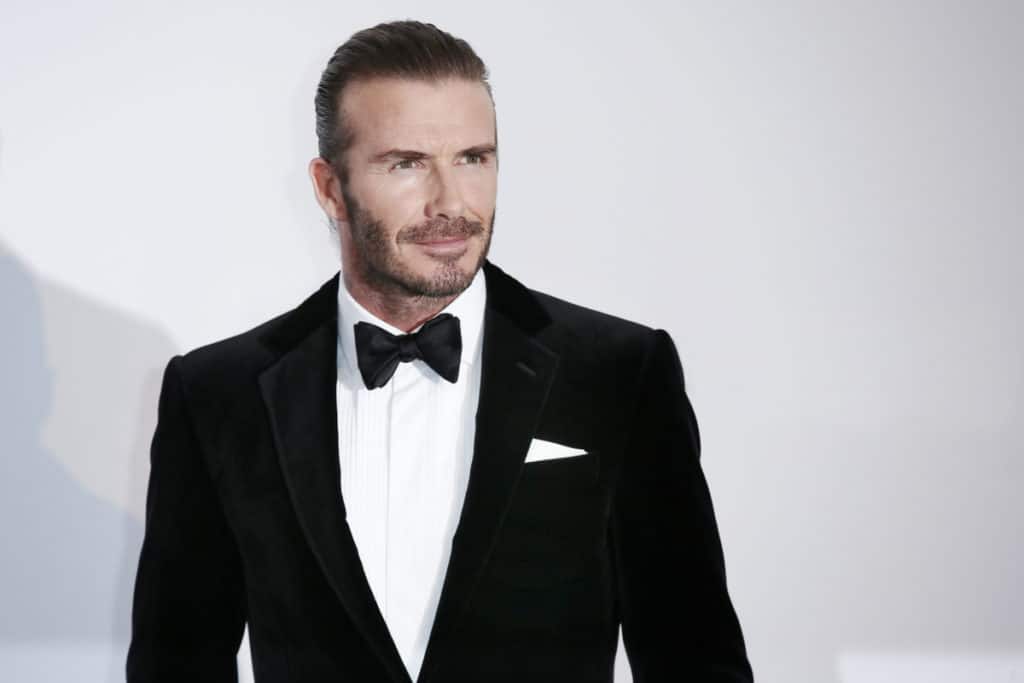 The Thick and Connected Beckham
The simple and elegant beard style is one of the hottest David Beckham facial hairstyles that any guy can sport to grab attention.
To achieve this style, you need to grow your facial hair in a clean and clipped pattern.
The beard starts from the sideburns and covers the lower part of the chin and neck, and looks good with or without a mustache.
This beard style is a perfect choice if you want a simple yet classy look.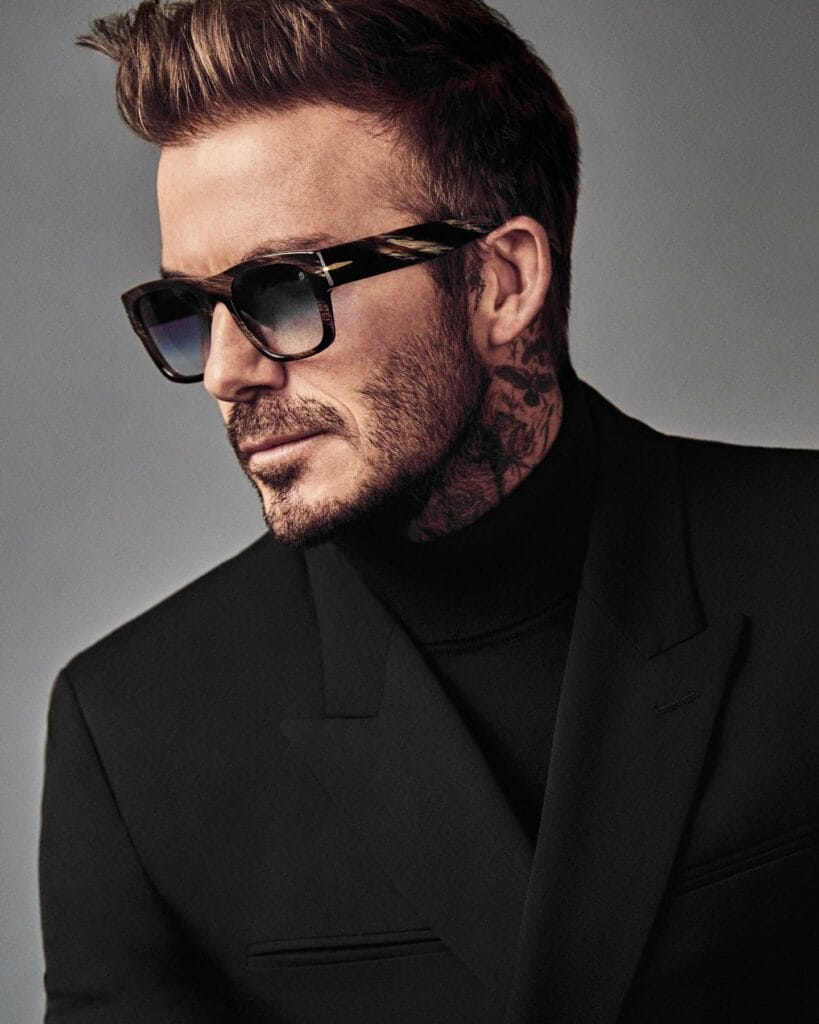 Greying Beckham
If you like the salt and pepper look, David Beckhamfacial hair is perfect for you. Beckham isn't the young kid around the block anymore, but he has become an icon for older men to look up to.
This style makes you look wise and refined, showing that you have embraced your old age with open arms and are proud to show it off!
If you want to explore more of David Beckham's beard styles, check out the Ducktail beard styles that give you many options to choose from.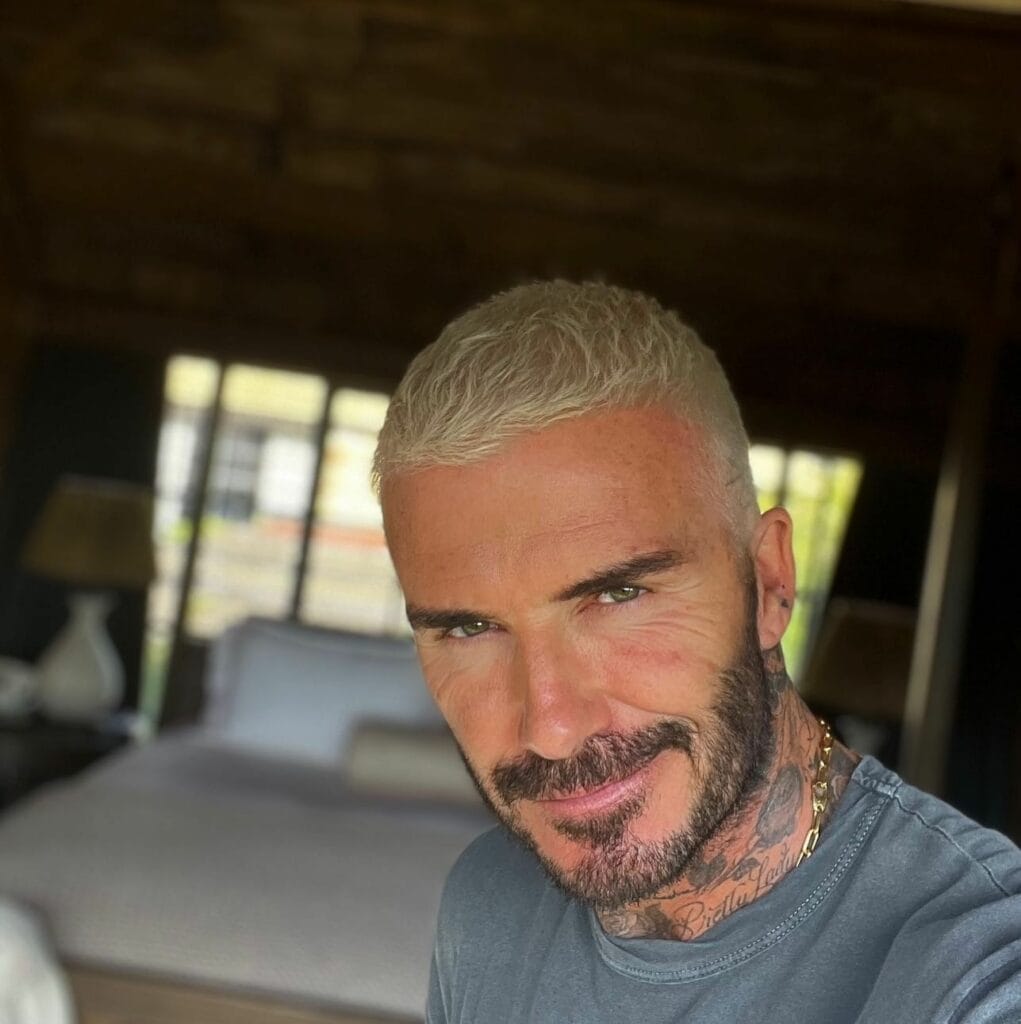 The Beckham Goatee
The goatee is among the best David Beckham beard styles that are great on the messy or just-up-from-sleep look.
It involves growing a thick facial fuzz from the sideburns to the neck. The beard covers the face, leaving only a small clearing just below the lower lip, where it tapers off into a goatee.
The only thing you need to take care of is keeping your beard clean. You can pair this style with different haircuts like buzz, side part, and messy looks.
This beard style adds personality and is guaranteed to get you second looks. If you want a rugged and stylish look, this beard style is perfect for you.
Conclusion
David Beckham beard styles are among the world's sexiest beard styles.
If you want to look like David Beckham, you can grow a short beard and keep your mustache natural. This is a simple look that any man can try.
It is important to keep your beard well-maintained and trimmed if you want to maintain a neat and professional appearance.
We hope this article has given you insight into David Beckham's different beard styles. Now, you can take action and sport them to impress not only the ladies but also your peers!
Have you seen the Ducktail beard styles?
Khamis Maiouf is a professional barber who graduated from Hinckley College in England with a degree in hairdressing. He has also won several barbering contests and successfully operated a barbershop for the last two decades. As a skilled hair stylist for 20 years, his goal is to teach others how to achieve a beautiful appearance through their hairstyles.