Get a Tony Stark Beard for a Stylish and Iconic Look
Robert Downey Jr. pulls off the Iron Man beard flawlessly. The disconnected mustache and anchor-style beard create the perfect balance and make for a stylish, masculine look.
Besides being one of the most respected actors in Hollywood, Tony Stark's beard style has added a lot of charm and glamour to his career.
With his distinctive short, dark beard, slicked-back hair, and occasional glasses, Tony Stark's look is a testament to style and sophistication.
While a bit of upkeep is required, as long as you have a sharp razor and a steady hand, you can easily achieve and maintain this look.
So, whether you're a fan of 'Iron Man' or love his great style, this is the perfect opportunity to elevate your look to new heights!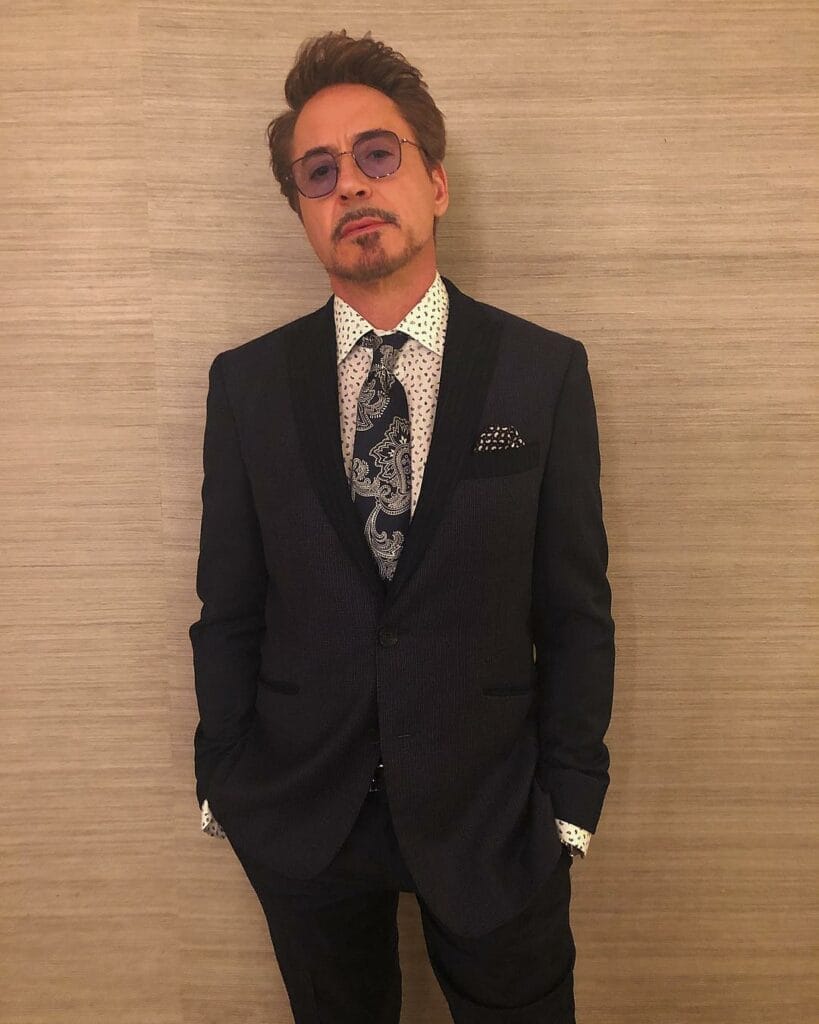 The Iron Man Anchor Beard
The anchor beard is a distinctive style that features a low-growing beard without sideburns that forms an anchor-like shape when viewed from the front.
A disconnected but well-trimmed and sleek mustache adds a contemporary twist to this classic look, making it perfect for modern, stylish men.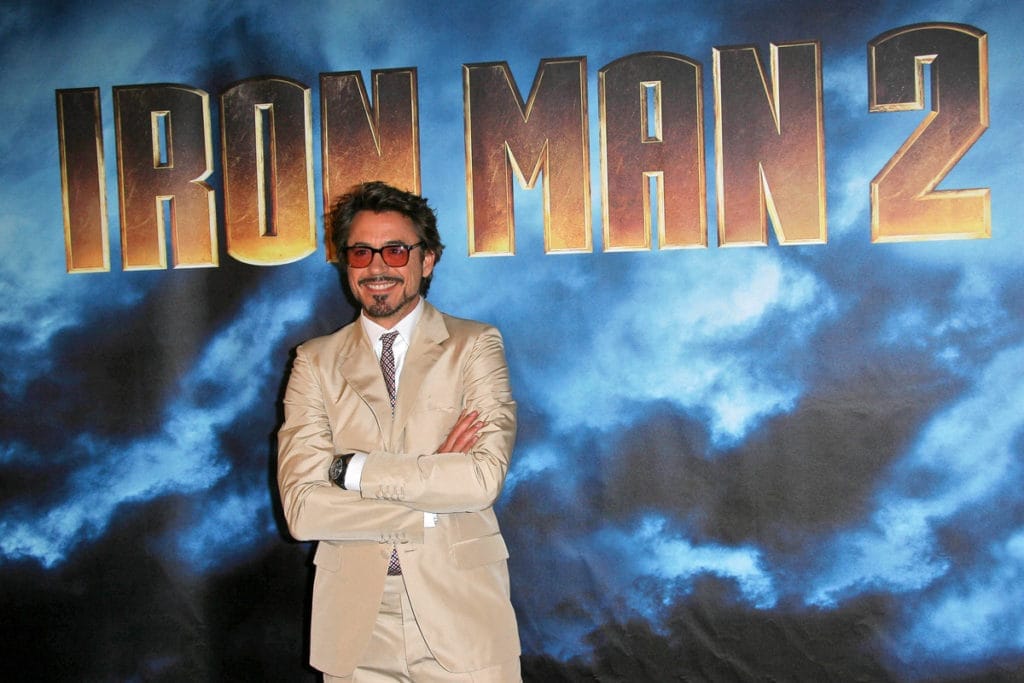 How to Achieve the Tony Stark Beard Style
Grow or Trim to Heavy Stubble
If starting from a clean shave, give your facial hair time to grow into heavy stubble, which takes about 10 to 15 days. If you have a full beard, trim it down to a heavy stubble using a beard trimmer with a stubble guide set to 5mm.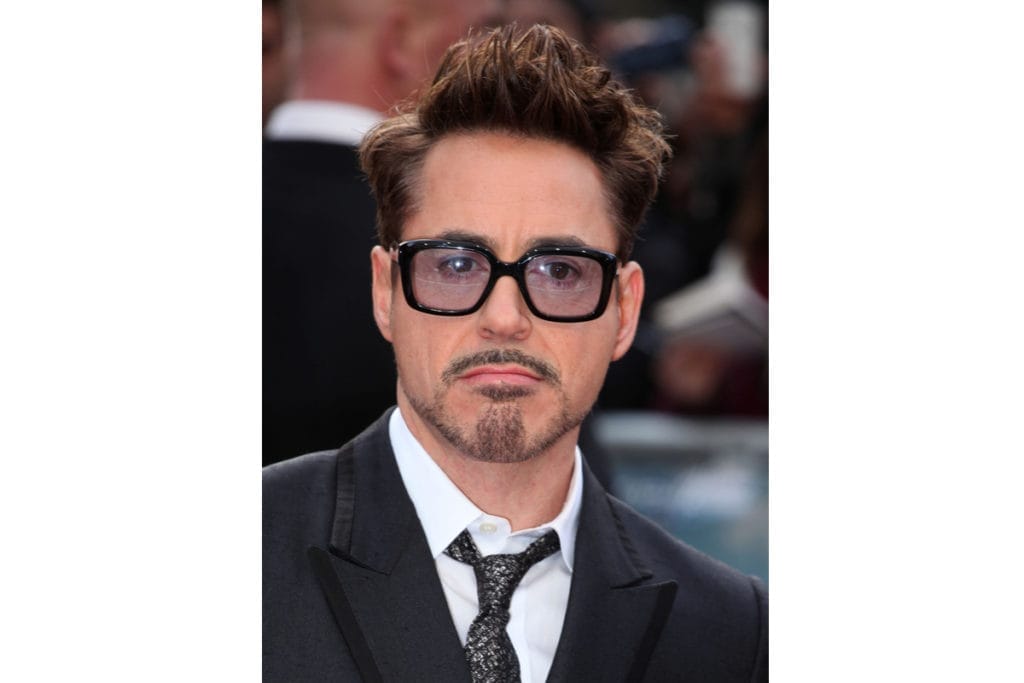 Define the Soul Patch and Goatee
Accurately shaping this area requires precision and can be challenging. To make it easier, use eyeliner to draw the lines and guide your trimming for the Tony Stark goatee style.
Avoid trimming the mustache while shaping the rest of your beard for a clearer idea of the final look. Do not trim the space between the goatee, as this will be shaped into a semi-chin strap later.
Fine-tune the Mustache
Trim the mustache to your desired size, removing the upper part close to the nose to create a thin mustache. Finally, trim the area between the goatee and mustache to create a disconnected look. For precise results, use a detailer tool.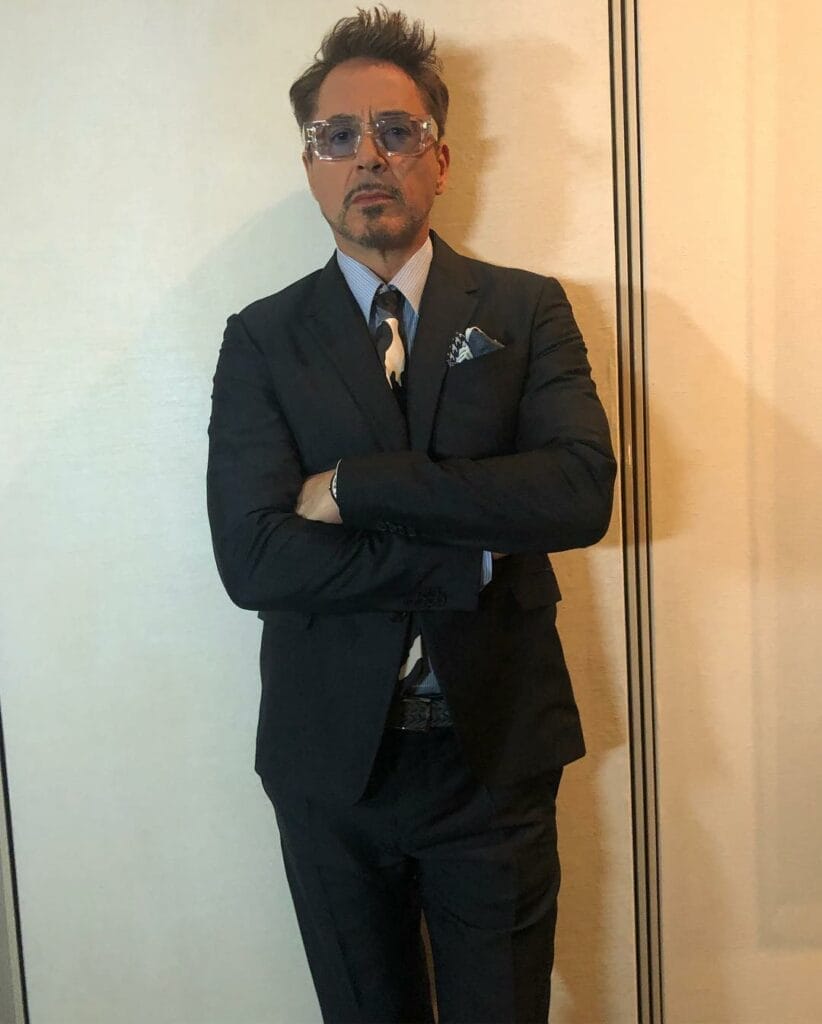 Tony Stark With White Blonde Gloom Beard
It is a startling blend of tiny sharp white hair that looks very attractive to the human eyes. If you want a fantastic look, then "The White Blonde Gloom Beard" is the choice for you.
This beard style suits almost all face shapes.
How to style his beard?
If you have grey hair, just trim your beard and level the length of the tiny hair. Instant debonair mood!
The Tony Stark Jr.'s Chinstrap Beard Style
The Tony Stark beard style is a distinctive and bold look that draws attention. To make this style work, it is essential to have a clean and neat mustache and beard with precise and defined lines.
Although it may take some time and effort to perfect, the end result of a Tony Stark beard is definitely worth it. So, if you're looking for a fresh and unique style, this is the perfect choice for you.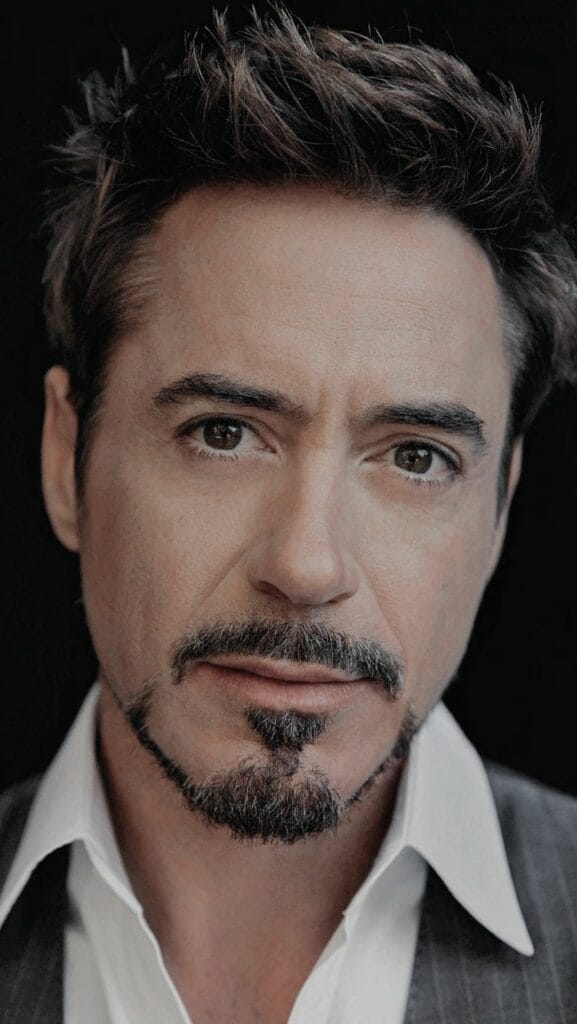 How to Style Tony Stark's Beard
Grow Minimal Beard
Start with minimal beard growth and achieve the desired length of 6mm, 8mm, or 13mm, depending on the style you want to create.
Shape the Beard with a Comb and Clipper
Attach the beard comb to your clipper and set the desired length. Trim evenly all over to create a balanced look. Detach the comb and use the clipper head for precision trimming.
Define and Balance the Shape
Use the clipper to define and balance the shape of your beard, taking care not to trim too much and leaving your mustache intact.
Rinse and Shave
Rinse your beard and shave the rest of your face for a fresh look. Apply shaving foam, then shave using steady strokes. Finish by moisturizing your skin.
Maintain Your Look
To maintain the polished look, top up your grooming every three days.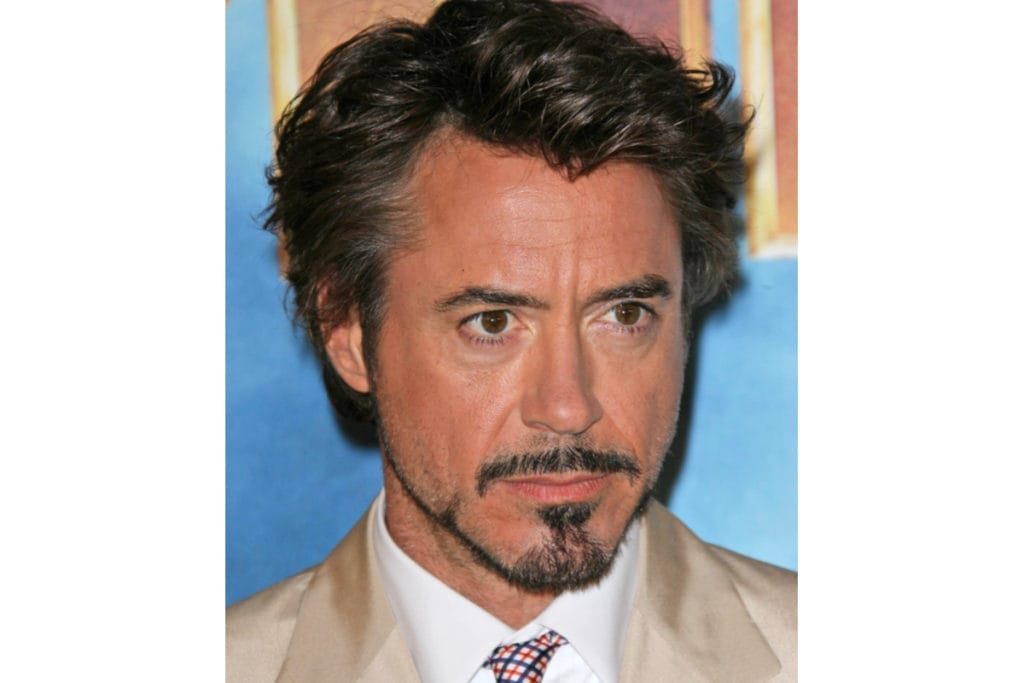 Tony Stark with Tapered Beard
Consider the tapered Tony Stark beard if you're looking for a low-maintenance beard. This style requires minimal grooming and only needs to be trimmed once a week or so.
Even if you're starting to see some gray in your beard, it will only enhance your distinguished and ruggedly handsome appearance.
How to style Tony Stark's Tapered beard?
Grow your beard and mustache to your desired length.
Shave the skin below your neckline.
Define your cheek line by creating a straight line from the side edge of your cheeks to the tip of your mustache.
Trim your mustache hair over your lip.
Begin fading your beard by trimming some length over the jawline with your clipper.
Before trimming another inch towards your side whiskers, switch the guard to a shorter length.
Repeat this process, gradually decreasing the length until the top of your side whiskers blends with the sides of your haircut.
Use sharp clippers for a clean, even fade.
Finish with a trim of your goatee for the perfect look.
Keep your beard and mustache hydrated and moisturized.
Trim it every two to three days to maintain the shape and clean lines of your Tony Stark beard style.
By following these steps, you can easily achieve the desired Tony Stark look, making you the center of attention wherever you go!
The Iron Man With The Thick beard
Maintaining a well-defined beard and mustache requires proper grooming and upkeep, including regular trims and touch-ups. Products like beard oil, balm, and wax keep your facial hair hydrated and in shape.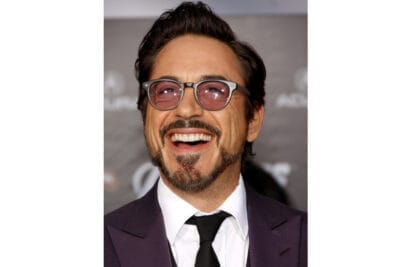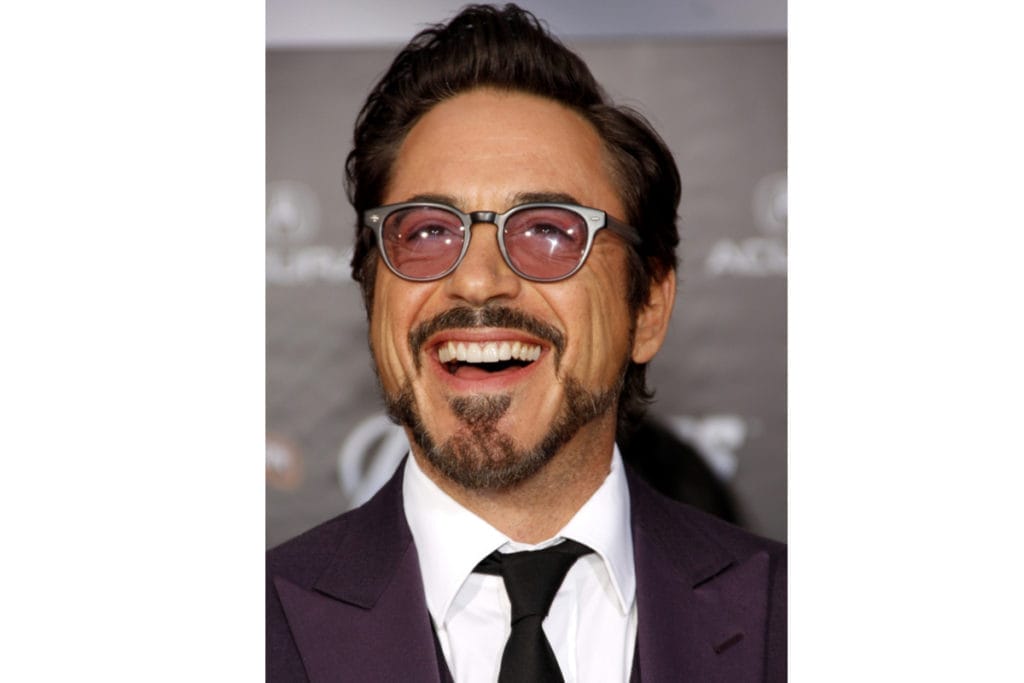 How to style the Iron Man Beard
This beard uses the same procedure as a goatee, only that this beard style is thicker.
Shave cheeks and jawline area to keep them clean and defined
Grow hair to 1-2 cm to achieve iron man inspired look
Set a goal for desired beard length
Use beard oil and conditioners to reduce itching during growth
Allow at least 30 days, or more, for a beard to fill in
Ensure enough sleep, proper exercise, and a healthy diet for optimal beard growth
Shave the neckline above Adam's apple after 30 days and exfoliate the skin beneath the beard
Trim random beard hairs with scissors or clippers to keep the desired shape
Maintain cleanliness and conditioning with regular washing and beard products
The Tony Stark's Light Stubble
To maintain the stubble Tony stark beard, it's important to regularly trim any longer hairs to keep the desired length and shape. You can visit a professional barber or stylist for this or use a beard trimmer at home.
It's also a good idea to wash your beard regularly to keep it clean and hydrated and to use a beard oil or balm to keep it soft and conditioned. The textured hairstyle recommended to pair with this beard is easy to achieve by using a hair product to add volume and texture.
Remember to choose a product that works well with your hair type and desired look, and work it through your hair in the mornings or before going out.
How to style the Light Stubble
Set desired stubble length and attach a guard to your beard trimmer
Start with 3 millimeters and adjust to the desired length
Trim beard for a smooth appearance
Remove the beard guard to shape your stubble
Trim neck, cheeks, and lip line to define edges
Prepare face and apply shaving foam
Shave around the beard and carefully define the outline with minor strokes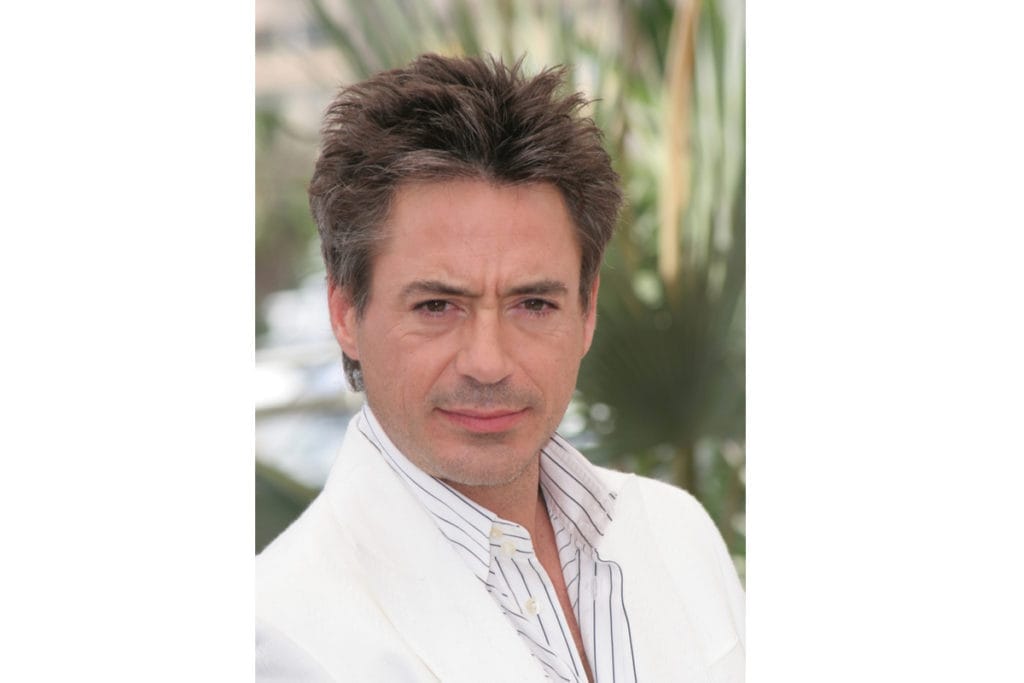 Tony With The Strong Stubble
To achieve the strong stubble look, you'll need to let your beard grow to a length shorter than a full beard but longer than a light stubble. This will give you the dense, untrimmed appearance characteristic of strong stubble.
The chin and neck hair should be thick and uniform, while the mustache should be thin and well-groomed. Regular trims and grooming will help maintain the desired shape and length.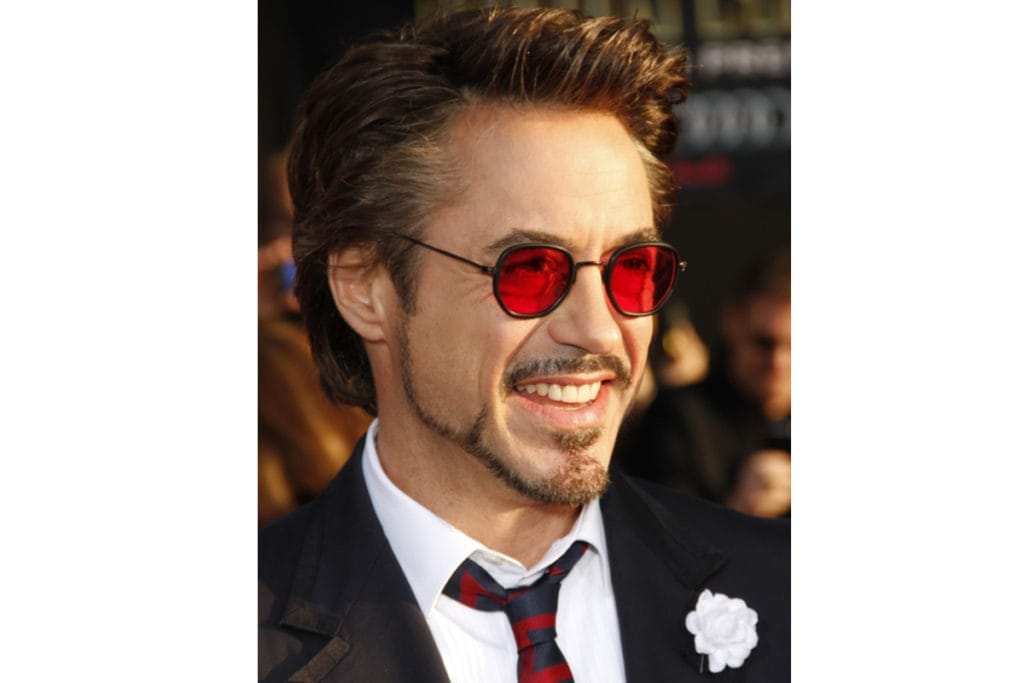 How to Style a Strong Stubble:
The first thing you need to do is to grow your beard.
Stop shaving your beards for a few days to let your stubble grow naturally. Shape your neckline.
Trim to make a sharp line under your chin and maintain your neck nicely below the line.
Trim your beard, specifically in the area below your cheekbones, carefully. Shape up your stubble.
Set your trimmer between grades 1 and 2 and trim your stubble and the rest of your beard smoothly.
Determine the length that suits you best; begin with a lengthy setting.
Shave down slowly to know at what point you are going to stop. Clear up below your chin with a cutthroat razor.
The Tony Stark's Goatee Beard
Men who want to exude a cool, stylish, and modern appearance often adopt one of the many Tony Stark-inspired beards. His signature goatee, which consists of an anchor beard and a disconnected mustache, is a highly coveted beard style.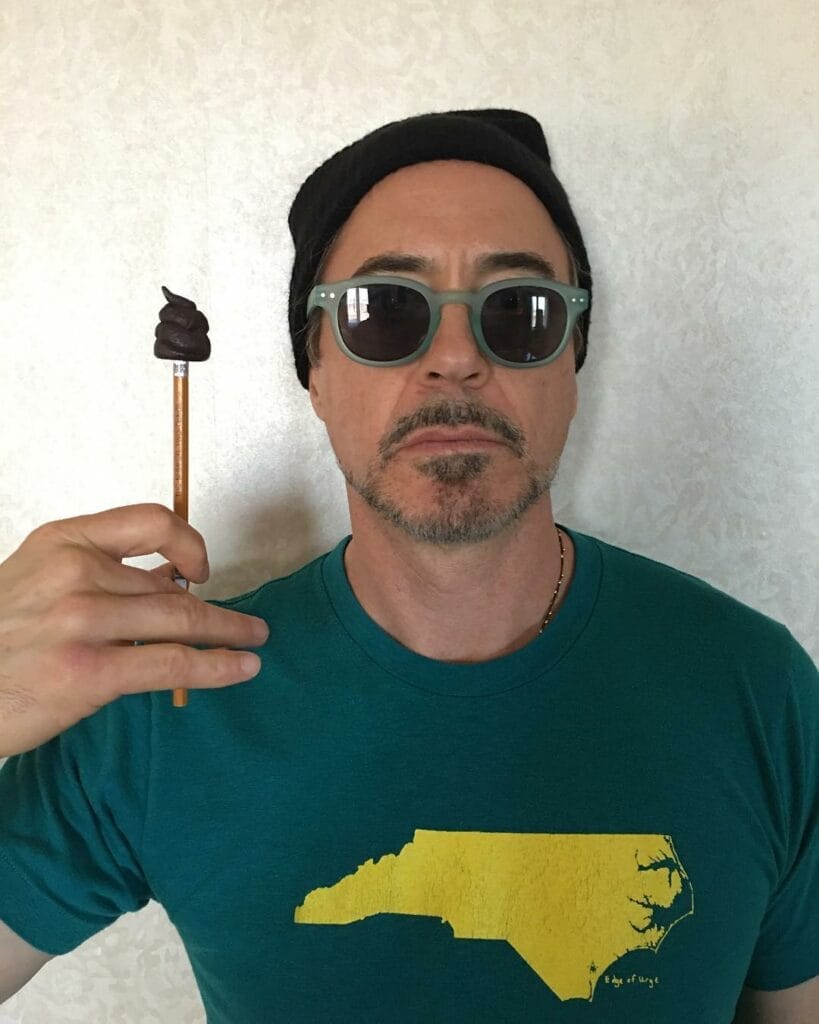 Styling Stark's Goatee Beard
Have a good beard base
Get a beard clipper and attach a 1-10mm beard guard
Select desired hair length and trim your beard evenly
Remove the beard guard and start shaping the goatee
Trim neck beard, then cheeks from edges of the chin
Shape the goatee with caution, making a line towards the ear with a trimmer
Add sharp corners to the jawline using a clean trimmer
Shave neatly with a razor to emphasize the goatee
Wash the skin with warm water and then apply a shaving gel
Shave continuously with a single stroke until your face is smooth
Rinse the face with cold water and apply post-shave balm or moisturizer.
Conclusion
The Tony Stark look is a classic and timeless style that never goes out of fashion. With its endless possibilities, you'll find the perfect hairstyle and beard combination to suit your face shape and preferences.
Whether you're looking for a clean and sharp look or something more relaxed and tousled, the Tony Stark style is a great choice that requires minimal maintenance.
Khamis Maiouf is a professional barber who graduated from Hinckley College in England with a degree in hairdressing. He has also won several barbering contests and successfully operated a barbershop for the last two decades. As a skilled hair stylist for 20 years, his goal is to teach others how to achieve a beautiful appearance through their hairstyles.