Bradley Cooper, who has been nominated for many prestigious awards like the BAFTAs, Oscars, and Golden Globes, doesn't need an introduction to the world of movies or the world in general. He is known as a master because he can capture the essence of the character he is playing with skill and expertise.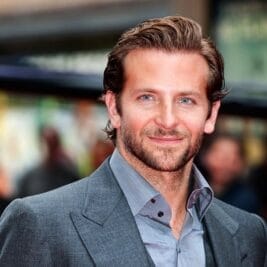 But the actor's acting is not the only thing that makes him stand out. Bradley Cooper Hairstyles and looks have put him at the top of many lists of the sexiest men alive. Whether taking a casual stroll through Los Angeles or walking down the red carpet lane, he always makes sure he has a picture-perfect pose and a perfect hairstyle.
How Bradley Cooper Hairstyles look like?
Bradley Cooper's hair is often wavy, messy, and about medium length. Bradley Cooper's hairstyles haven't changed much over the years. Since he is a low-maintenance guy, they have been pretty standard and easy to care for. However, on the Red Carpet, Bradley Cooper's hair will be slicked back to the sides, which shows off his eyes and opens up his face shape.
Did Bradley Cooper Grow His Hair For A Star Is Born?
In the movie "A Star Is Born," Bradley Cooper plays the role of Jackson Maine, who always has couple of inches long, loose hair. His hair was already the correct length for this movie, so he didn't have to grow it out. His style usually looks good on men who like wild and wavy looks and have long, healthy hair.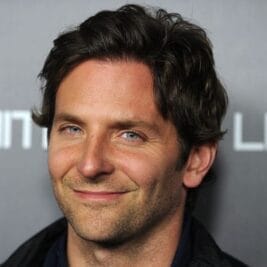 Has Bradley Cooper's hair ever been curly?
Yes! Bradley Cooper's hair is naturally curly, and his beard is also curly and a little messy. He also has lighter hair, brows, and a beard that can be styled with fewer products. People who like low-maintenance looks and don't want to spend a lot of money will like Bradley Cooper's routine.
Top 5 Bradley Cooper Hairstyles
1. Bradley Cooper Haircut Short
Bradley Cooper always has perfect hairstyles. With a beard and some spikes, this look will look great. With some hair gel, you can get a high top. Get a small amount of the product and use your fingers to spread it. This style will only take five minutes, so spending more time or money on it is unnecessary. If you are in your 30s, you will want this low-maintenance hairstyle because it is perfect.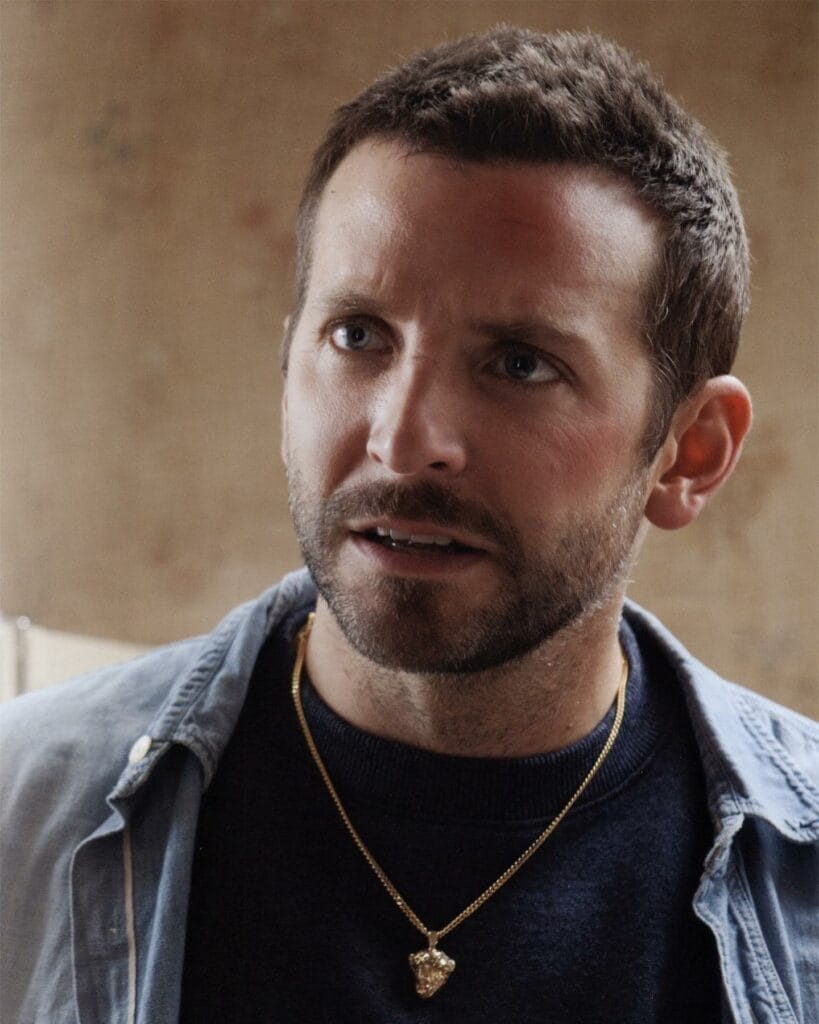 2. Messy Hairstyles Bradley Cooper
Bradley Cooper used to wear his hair like this when he was younger. It looks great when you sweep this hairstyle to the side and put gel on the whole top part. Men with oval-shaped heads will love this style, which will also look good.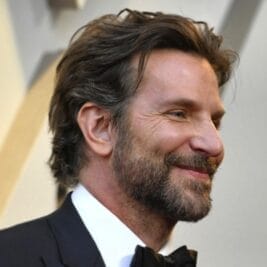 3. Young Bradley Cooper Hairstyle
Bradley Cooper's short hair with highlights looked amazing back in the day. In 2000, a lot of men liked the wild and shaved look. If you keep up with the highlights and trim, this hair is easy to style. Every three weeks, see your hairstylist keep your beard in good shape and get a sleek, modern, and professional cut. Every man with thin hair who likes hairstyles that stand out will want a little change.
4. Bradley Cooper Hairstyles
Jackson Maine looked great with Bradley Cooper's long hair on. Was this your favorite movie from all the ones that made 2018 special? He has long hair and a long beard, which look good on him and bring out the color of his eyes. If you like bold hairstyles and want something that not many people have, this is perfect for you. Some men should get this hairstyle and wear a total top and longer strands to a special event, as long as this is your preferred style.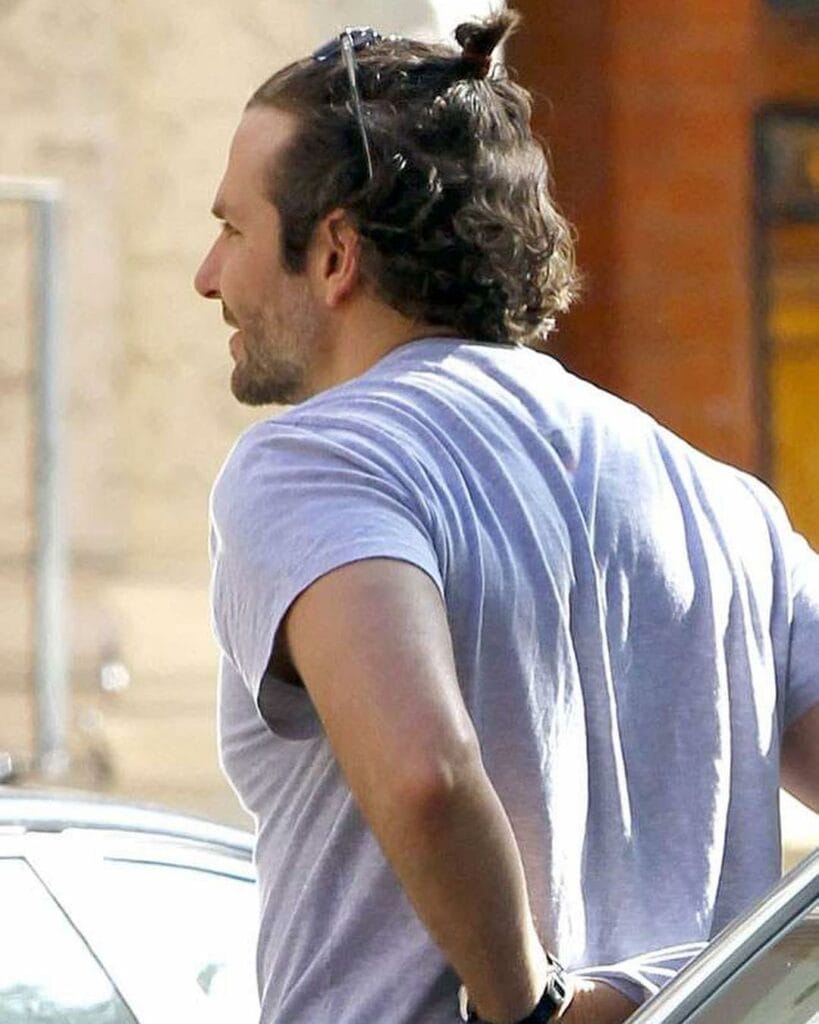 5. Wavy Haircuts Bradley Cooper
Lastly, this hair should be pushed back. It is a little bit smooth and has beautiful, wavy locks. It will look best if you use as few hair products as possible. Embrace this or similar Bradley Cooper hairstyles if you have naturally wavy hair and a masculine style that includes locks. The best thing to do is wash your hair and let it dry on its own. You can also use a hair mousse, curling gel, or anything else that will make your curls bigger.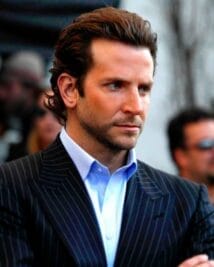 Even though it's almost impossible to look like him, you can copy his trendy looks and haircuts that get as much attention as he does. We've put together a list of the best hairstyles that the actor has worn over the years. So jump in and find out the best way to channel your inner champion with Bradley Cooper's hair.
Bradley Cooper Hairstyles:
No matter how he wore his hair—messy, extended, crew cut, you name it—the actor always looked great. So, using the actor's style as a guide, here are some of his unique looks that could make you the next big style star!
1. Short Straight
This is the most unusual hairstyle that Bradley Cooper has. Even though the actor doesn't often wear short hair, he does it with style when he does. This straight-to-the-point cut gets the point across with its modern simplicity. To show off your bald areas, you can style this around the ridges on the peak of your widow's peak. Some low fade on the sides could also help the straight stands on top look better.
2. Short and Wavy
Keeping the style simple is one thing, but the waves take it to a whole new level. This casual look will make you feel like the cool guy you are. Also, it's a versatile look that works for both a party and a night out in the open air.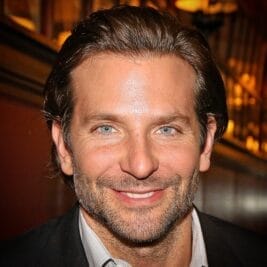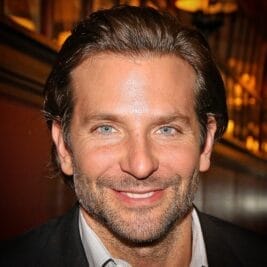 3. Messy Spikes
Bradley Cooper's messy, spiky cut is tempting and attractive. You could keep the spikes in one area of your hair or spread them all over in a messy way. The short, sharp points could change the way you look. Add some mystery by matching it with a sparse, patchy beard like the hunk.
4. Short Wavy Formal
This cut is fun and young, and it shows off the rebel in you. Cut your waves short and style them to look both complete and classy. It would help if you got a high fade or a skin fade on the sides and back to make the look stand out more.
5. Short Wavy Cool
These short, wavy cutlets your best features stand out by giving them room to do so. Keep the waves short, so they don't get in the way of your best qualities. But style your locks in a way that shows you are pretty easygoing. The style makes your angles look better, and men with a sharp jawline will look best with it.
6. Short and Messy Haircut
This is the style you want to wear when you want to hang out with yourself or your friends. You can get the messy locks by having a professional stylist do it for you, or you can do it yourself by running your fingers through your hair. Just make sure they aren't too dirty, so you don't look like a thug.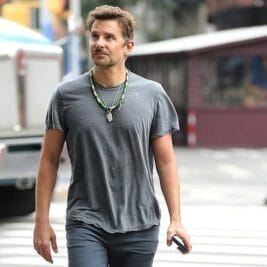 7. Side Swept Sleek Bangs
Side-swept Smooth bangs frame your face and hide fine lines to make your angles look smoother. Your face looks more elegant and has a rounder shape because of your bangs.
8. Medium Long Haircut
You will need to let your hair grow out for this style. Or, if your hair type is too long, this will be right up your alley. Just style your medium-length hair to frame your face, and you're all set.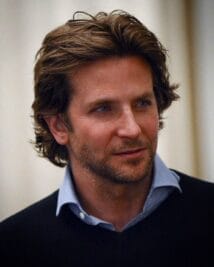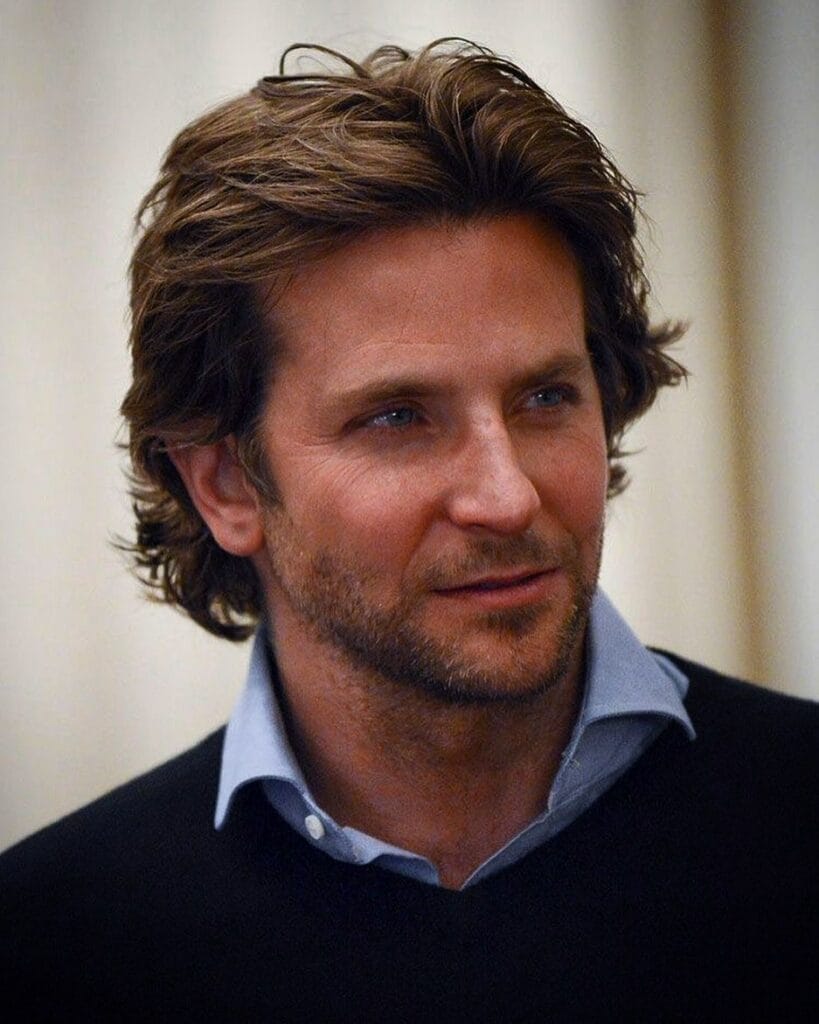 9. Messy Voluminous Bangs
With the messy, full bangs, you'll need thick hair on top, or you could use products that add volume. In either case, it makes the hair look bushy, messy, and layered everywhere. Also, the bangs should all be the same length so you can style them however you want.
10. Layered Nape Length Locks
When we think of Bradley Cooper, this style is the first thing that comes to mind. Since no one else could pull it off as well as he does, it has become something of a signature look. But it doesn't hurt to try. The long hair at the nape is pulled back and layered to get the look. It's a pretty casual style that could also look good with a suit.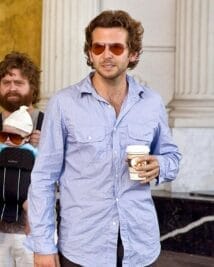 11. Short and Simple
You can show off your best features without letting your style steal the show with this simple and short haircut. The hair is kept short and even to match the shape of the face.
12. The Slick Back
One of the most popular looks on the red carpet is a slick back. It's what dashing and dapper gentlemen wear. To get this hairstyle, you'll need some hair gel. The greasy pomade holds the hair in place so that you can show it off all day.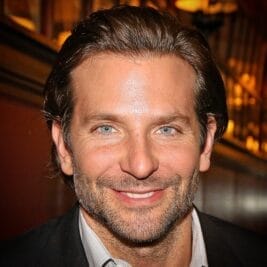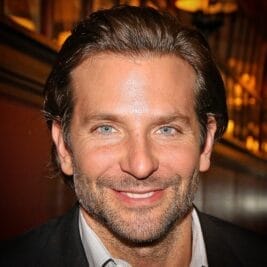 13. Side Flipped
The style comes from parting your medium-length hair down the sides. If your face is long as the actor's, this cut is perfect for you because it makes your face look shorter.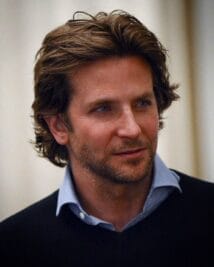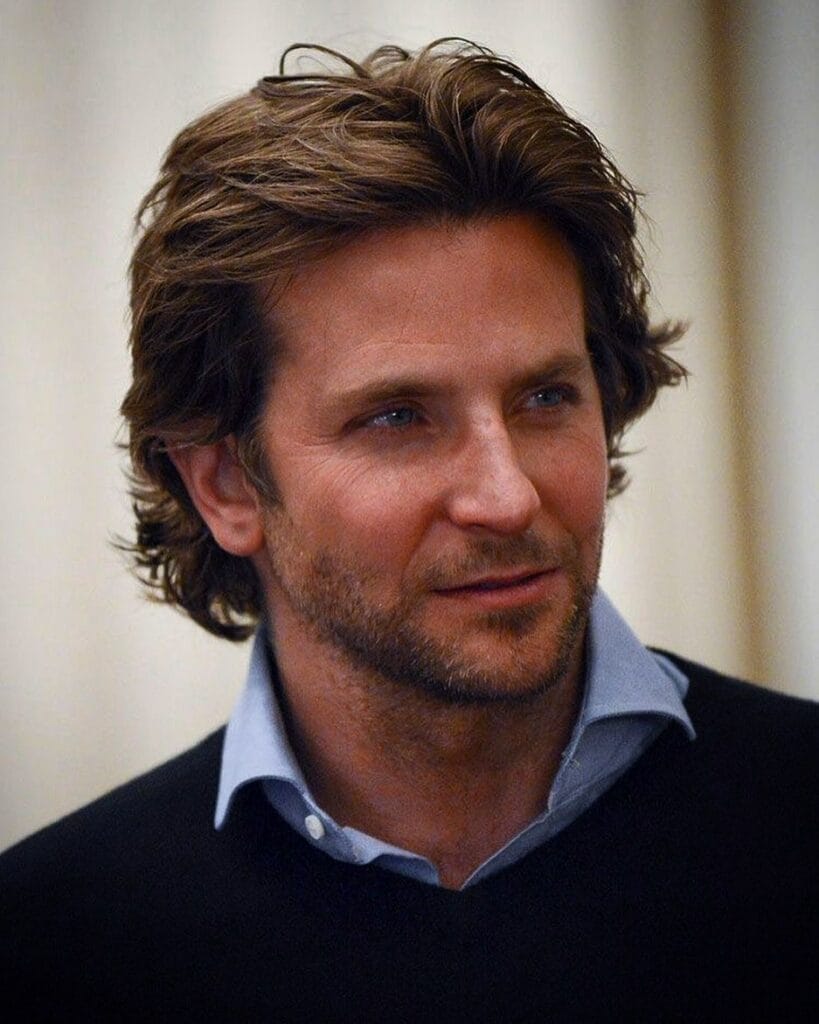 14. Textured Messy Bangs
Textured, messy bangs are easy to care for, making this style a treat for both the eyes and the hair. If you have wild, unruly hair, messy bangs could give it the polish it needs. You could give yourself a rugged look by letting a few strands hang over your forehead.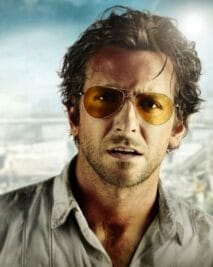 15. Long Crew Cut
It's the same as a crew cut but longer. The cut keeps the hair short on the bottom, but the sides are faded, and the top is kept a little longer than with a regular crew cut.
This style smooths out your head's curves and ridges to give your cuts a touch of glamour. It's a new day, so start it off right by learning from one of the best in the world. And tell us what look has gotten the most "critical acclaim" from you.
Conclusion
Most of the time, Bradley Cooper's hairstyles are unique. Embrace the Cooper cuts if you like this style or any of the other ones we suggested here in this list.