6 Top Julian Edelman Haircuts You Can Copy Now
Edelman is a man of many talents – one of which is looking good no matter what haircut he has.
If you're looking for a NEW style, why not try one of Edelman's?
We've got all the latest styles from short and textured to long and beachy. You can be sure to turn heads when you walk into the room or playground with any of these Julian Edelman haircuts.
So why wait?
Keep reading for more information on how to get your very own Julian Edelman haircut.
1. Julian Edelman Combed Back Undercut
The undercut hairstyle is when two sides of the head are shaved and the middle portion has long hair.
To achieve this look, start by combing your hair back with a medium-hold gel or wax. Make sure to evenly distribute the product through your hair. Next, create two sections on either side of your head.
Using a razor or clippers, shave the sides and back of your head close to the scalp.
A light beard like the Ducktail beard style will be suitable for this hairstyle.
2. Long Messy Haircut
This hairstyle is perfect for men who want a more laid-back and casual look.
A messy hairstyle is a perfect way to show you're casual, charming, and cool all at once. If you're looking for a romantic yet relaxed date option, this is your go-to look.
To achieve this look, show your barber this image and you are good to go.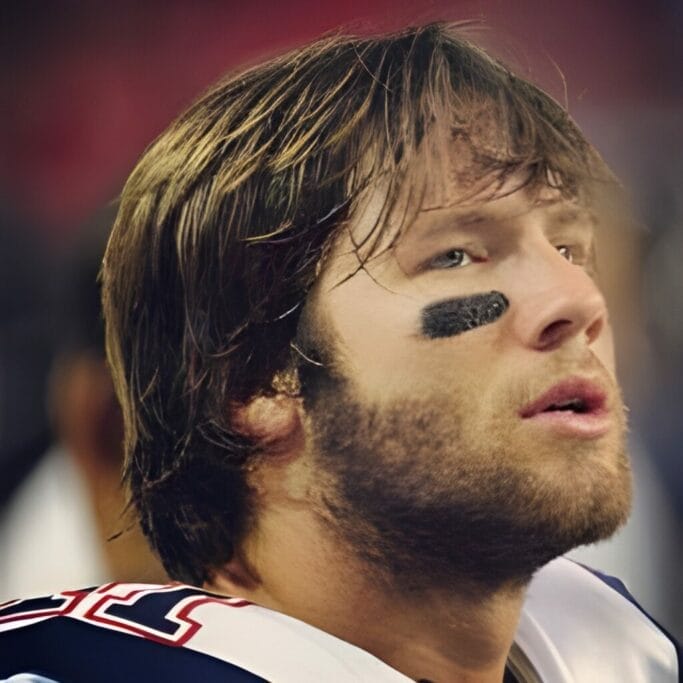 3. Julian Edelman with Side swept
A side-swept hairstyle is a modern men's hairstyle that features longer hair brushed to one side of the head as you can see Edelman in the image below.
This type of haircut can be worn in a variety of ways and is often paired with other styles such as an undercut or disconnected beard for a more dramatic look.
4. Julian With Textured Comb Over
This hairstyle is one of Edelman's most popular styles and is a great look for men with short to medium-length hair.
5. Modern Quiff Haircut
Julian Edelman's modern quiff haircut, simply is a style of men's haircut in which the hair on the sides and back is cut short, while the hair on top is swept up and forward.
This versatile style can be disheveled for a more casual look, or combed and styled for a sleeker appearance.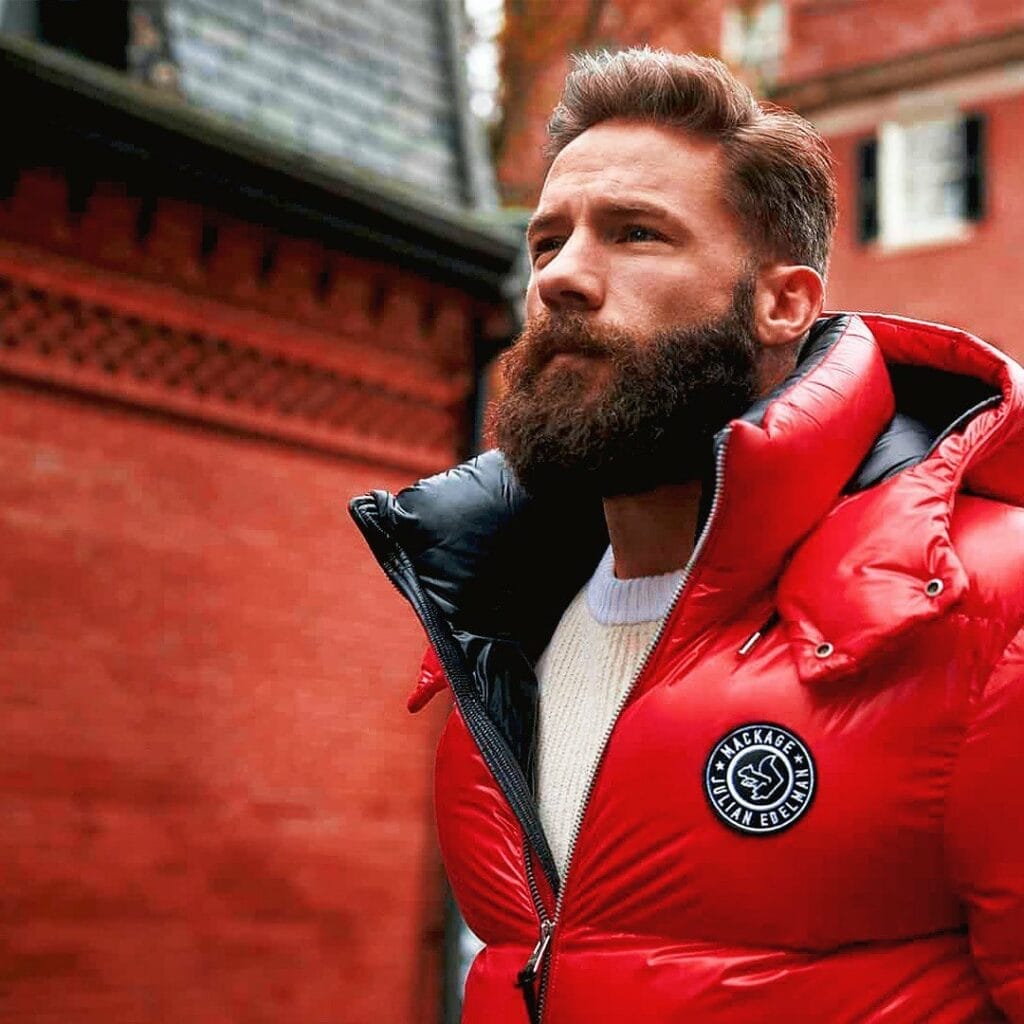 6. Julian Edelman with skin fade
If you're looking for a fresh and edgy new style, a skin fade may be just what you need. This modern hairstyle involves shaving the sides and back of your hair very close to the scalp, leaving only a short layer of longer hair on top.
This creates a dramatic contrast between short and long hair that can give your look an eye-catching appearance.
To get a Julian Edelman with skin fade, you'll likely need to visit a barber who specializes in this type of cutting technique.
However, once you have the style, it's easy to maintain at home with the right products and styling techniques.
Conclusion
if you're looking for a new style and want to be sure you look as good as Julian Edelman we've got the perfect styles for you. From short and textured to long and beachy, we've got something for everyone. try one of Julian Edelman's haircuts. You won't regret it!
Who is Julian Edelman?

Julian Edelman is a former American football wide receiver. He played 11 seasons for the New England Patriots of the National Football League (NFL). Edelman played college football at Kent State and the College of San Mateo as a quarterback. He was drafted by the Patriots in the seventh round of the 2009 NFL Draft and later converted to wide receiver.
References
Julian Francis Edelman[1] (born May 22, 1986) is an American former football wide receiver who played in the National Football League (NFL) for 12 seasons with the New England Patriots. source
A white wide receiver who plays for the New England Patriots. source
Khamis Maiouf is a professional barber who graduated from Hinckley College in England with a degree in hairdressing. He has also won several barbering contests and successfully operated a barbershop for the last two decades. As a skilled hair stylist for 20 years, his goal is to teach others how to achieve a beautiful appearance through their hairstyles.