5 Best Karim Benzema Haircuts To Copy
Born over three decades ago, Karim Mostafa Benzema has grown to become a renowned footballer across the globe. He is the current Real Madrid striker and captain.
Besides, Karim Benzema plays for the French national team.
His excellence on the field has earned him several accolades, including the prestigious Ballon d'Or.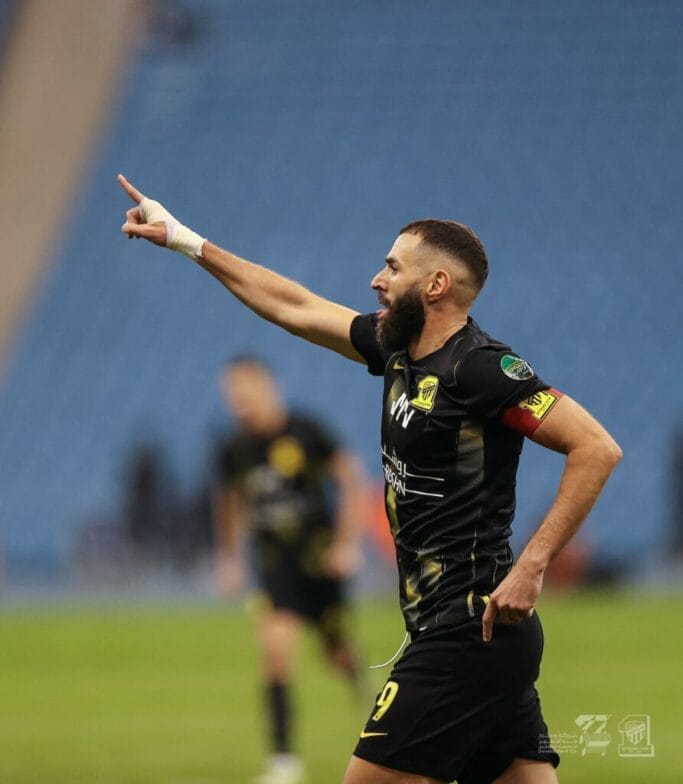 High and Tight Cut
His fade is higher around the temple, while the hair on the sides of his head is cut close, leaving slightly more length on top. The high and tight buzz cut provides enough length on top for him to experiment with different styles.
Low Skin Fade
He has shaved the sides and back down to triple zero. However, there is a little more hair on top.
In a low skin fade, the shortest section begins just above the ears and extends down to the nape of the neck, gradually rising to the longest section.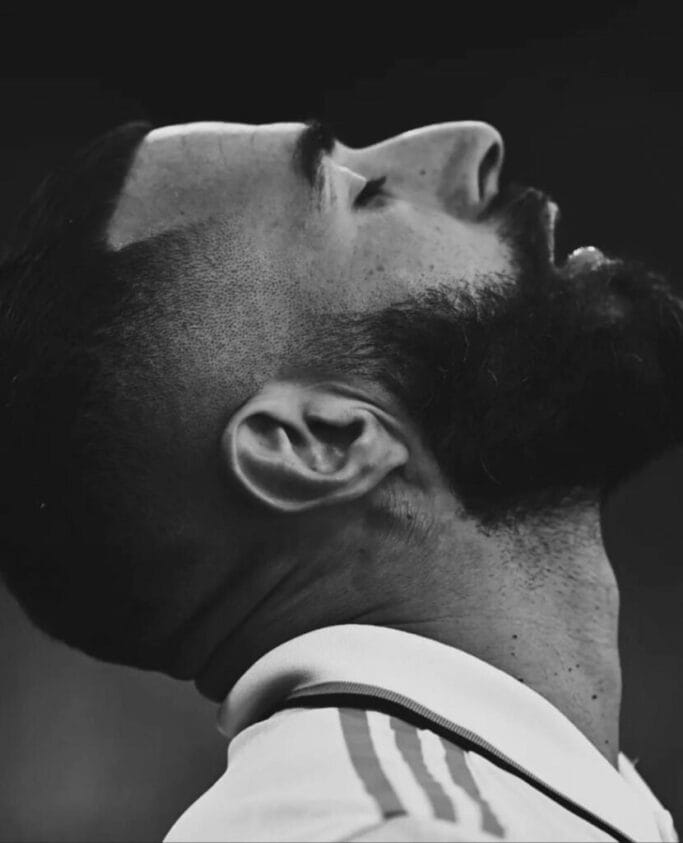 Mid Fade Buzz Cut With Full Beard
If you have a keen eye, you'll differentiate between a Mid Fade buzz cut and the Low Skin Fade. To tell the difference, check where the blend is positioned on the head.
In the case of a Mid Fade, the mix begins nearly two fingers' width higher compared to the Low Skin Fade. The fade is maintained smooth and gradual.
This allows for an unobstructed view and prevents any interference with his vision.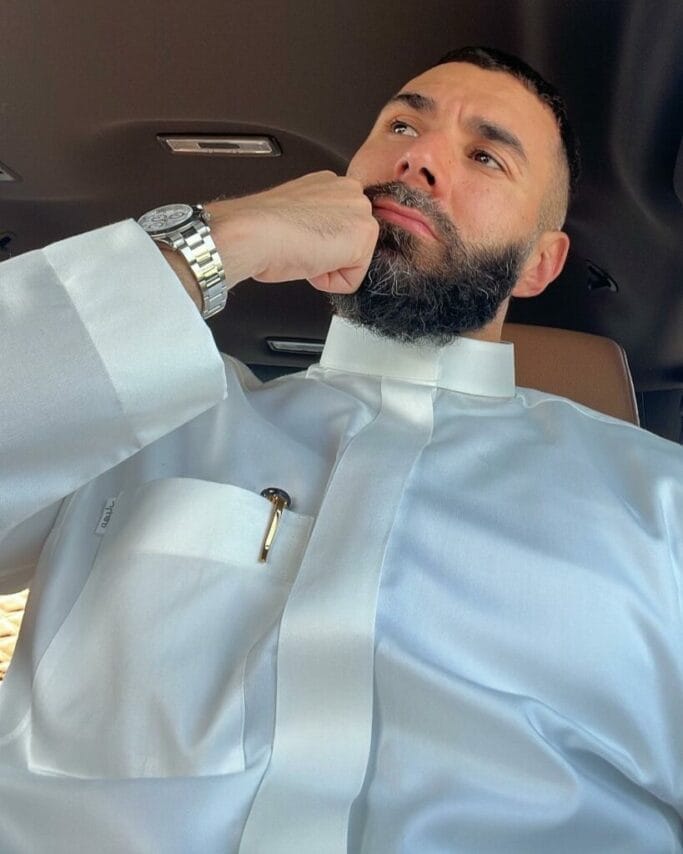 French Crop
The French Crop is a classy hairstyle featuring a spiky fringe, long hair at the top, and shorter sides and back. This versatile cut has numerous variations to suit your taste and preference.
You can use medium-hold pomade to help keep your fringe spiky and textured. The pomade will help keep it spiky and textured. A sharp Fade on the back and sides can help you enhance the contrast.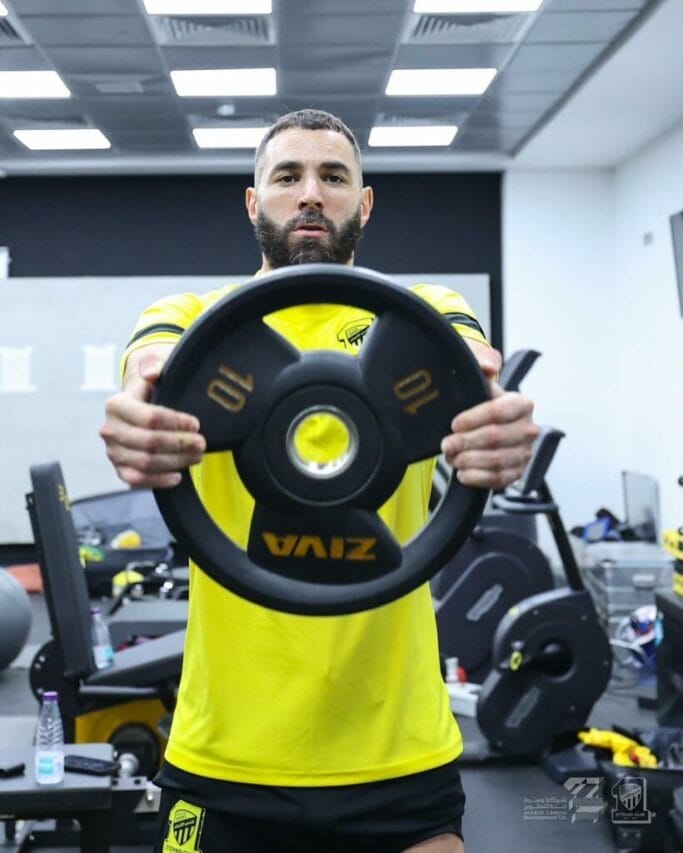 Jarhead Buzz Cut
This hairstyle assumes the triple zero section up to the temple.
The jarhead prides itself in an abrupt contrast between the hair and skin, usually referred to as a "quick Fade." On many occasions, the top hair is shaved to a guard two or three.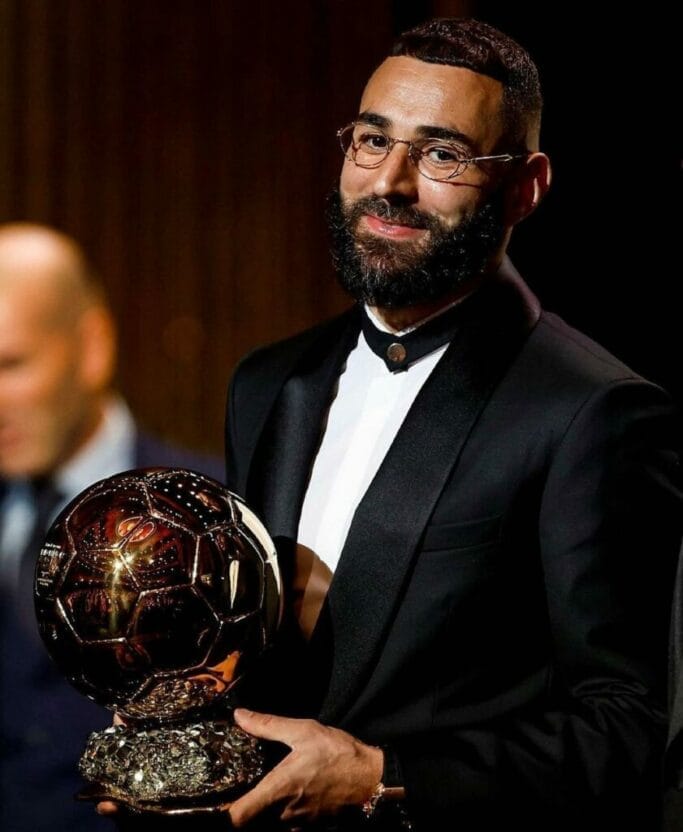 Wrap Up
You're good to go with just a trim every once in a while.
Plus, these hairstyles don't require expensive styling products, as the hair is too short to be arranged in any particular way.
FAQs
Who Is Karim Benzema?
Benzema is renowned for his exceptional skills on the field, which have earned him numerous awards throughout his illustrious career. He has been praised for his performances at both the club and international levels.
How Can I Get A Karim Benzema Haircut?
To get a Karim Benzema haircut, go for a buzz cut with a fade. Shave the sides and back of the head very short and keep the hair on top short but gradually longer towards the front.
References
Karim Mostafa Benzema (born 19 December 1987) is a French professional footballer who plays as a striker for and captains Saudi Pro League club Al-Ittihad. source
Unique striker, contributes in many other form unlike a polish farmer and he carries real Madrid which plays terrorist football. source
Khamis Maiouf is a professional barber who graduated from Hinckley College in England with a degree in hairdressing. He has also won several barbering contests and successfully operated a barbershop for the last two decades. As a skilled hair stylist for 20 years, his goal is to teach others how to achieve a beautiful appearance through their hairstyles.