The Most Eye-Catching Tom Brady Hairstyles You Have to See!
Are you an enthusiast of Tom Brady and his effortlessly fashionable style?
If yeah, you will love these 15 Tom Brady haircuts. From short and glossy to long and flowing, you'll find a perfect match for your hair type and style preference.
Whether you wish to add a touch of finesse to your daily look or want to convey a bold statement, these hairstyles will inspire.
Wait no more! Take a look and discover which Tom Brady hairstyle is your perfect match!
Top Tom Brady Hairstyles
Tom Brady Haircut Mullet
Although not everybody loves this hairdo, Brady pulled off his mullet quite well. This could be because he doesn't cut his front hair, which happens with a conventional mullet.
Tom's hair also has decent volume and length at the back, and he does not overdo it.
The cut doesn't appear like a mullet a first; however, you can follow Tom's interpretation and make an attention-grabbing mullet .
Tom Brady's Short Haircut
This is an easy-to-manage, less-maintenance haircut and works wonders for thick hair. You'll feel more relaxed and at ease with this haircut.
Pairing short hair with a short beard will make you more attractive and desired by others.
Buzz cut
If you're willing to commit, this is a perfect spring haircut: no muss, no product, and no maintenance to worry about. The only preference is how short you wish to go. Just ensure you have a great skull shape before considering this cut.
Pair the Buzz cut with edgy or aggressive get-ups to heighten its overly masculine qualities.
Slick & Smooth Quiff
A quiff haircut is excellent for nearly any man, but it's perfect for men with a high or even retreating hairline.
Depending on how you style it, this haircut can make you look trendy and hot.
For example, you can push your quiff and tousle it a little for a relaxed and carefree appearance. For extra boldness, color the front part of your hair in flaxen to make the quiff pop up against your usual hair color.
Mid-Parted Long Hair
With this haircut, you need to create a middle partition for your long hair and let it freely drop from both sides.
The good thing about the hairstyle is that it doesn't matter whether your hair is wavy, curly or straight. If you have the length, you'll look cool and stylish.
The Butch Cut
This cut, Butch cut is very similar to a buzz haircut with minor technical differences. The significant difference is that the butch cut goes a step further by going short all over in a standardized manner.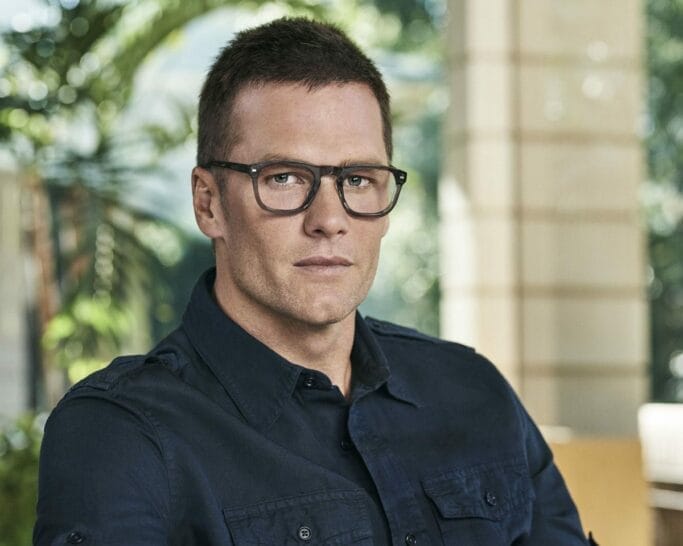 Side-Parted Comb Over
There is no better haircut than a perfectly side-parted style for an elegant, sophisticated appearance. A sharp parting line, perfectly styled crown, and smooth length transition; these three prove this is not just a hairstyle but an art.
Work a glossy product into your hair and separate it with a comb. Finish the hairstyle with a blow dryer to keep the volume in place.
Brush Up Style
The name clarifies it all; you only need to brush up your front and top hair. You'll require a hair product to ensure your hair stays up. Similar to the quiff, your hair doesn't need to be as pointed as spikes. This haircut will make you feel unique.
The Crew Cut
The crew cut is a timeless preference among men of all lifestyles and ages. It is similar to a buzz haircut, but you'll have more length to play with.
From 1.5 inches, your hair on the frontage and crown can go up to two inches. The crucial thing is to shorten the back and sides.
Besides keeping you comfortable, this haircut features clean and exact length graduation that moves from the crown to the sides. The haircut needs minimal upkeep while allowing experimenting with the texture on top.
The Mullet
Men's medium-length haircuts can be just as bold as longer styles.
Better still, if you have the confidence, a present-day mullet is a low-maintenance appearance that suits most hair types, textures, and face shapes.
Keep it medium-long at the back and short on the crown and sides to create contrast. They say a mullet is a business in the front and a festivity in the back.
Classic Caesar
The Caesar haircut is currently popular among modern men, but they mostly opt for a contemporary version of the style.
To attain this haircut, your hair should be short, around 1-2 inches. Your hair at the frontage will be cropped, and you'll have a short fridge.
The classic Caesar cut will give you a feeling of power and authority. For a fashionable look, incorporate a fade around the sides.
Tom Brady Ponytail
This goes to when Brady tried a ponytail with his long hair, which turned out pretty. It's a practical hairdo for long hair and will give you a sophisticated appearance.
You only need to brush back your entire mane and tie it with a ribbon at the back of your head. You can also connect it to the apex of your head and get a crown knot.
Tom Brady Long Hair Helmet
Avoid this haircut if you wear an authentic helmet throughout. The style doesn't look flattering on many people, but if you have similar facial features and chin as Brady's, you can pull it off well and draw attention.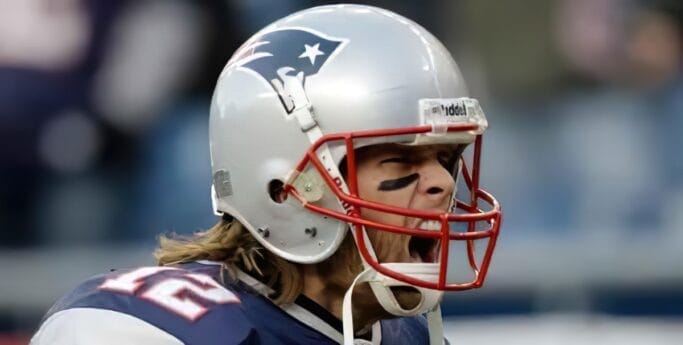 The Fade
If you have thick, short hair, consider a faded haircut and let its texture do its thing.
Once you reduce your hair on the sides, you'll focus on the voluminous crown, revealing the actual potential of its texture.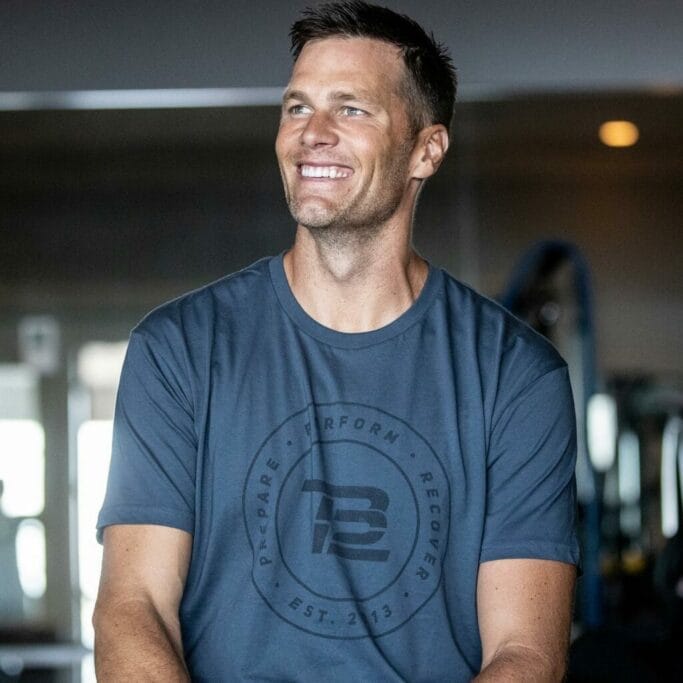 Tom Brady's Hair Color
Recently, Brady dyed his hair color red and orange as a gesture to bring more awareness to pediatric cancer. Be creative with the colors for a stunning look.
FAQs
When Was Tom Brady's, Hair Long?
2009.
Khamis Maiouf is a professional barber who graduated from Hinckley College in England with a degree in hairdressing. He has also won several barbering contests and successfully operated a barbershop for the last two decades. As a skilled hair stylist for 20 years, his goal is to teach others how to achieve a beautiful appearance through their hairstyles.