Discover the Secrets to Successfully Growing Your Hair Out
Embarking on the journey to transform your hair from a short style to an enviable mane can often be both exciting and intimidating.
With countless tips, myths, and products circulating in the market, navigating the path to luscious locks can leave you feeling overwhelmed.
Fear not, for "Discover the Secrets to Successfully Growing Your Hair Out" is here to be your comprehensive guide, demystifying the process and empowering you with the knowledge to achieve your hair goals with confidence.
This guide is designed with simplicity and clarity in mind, ensuring that every reader, regardless of their hair type or prior experience, can effortlessly grasp the concepts and techniques presented.
I will uncover the secrets that pave the way to successful hair growth. So, get ready to embark on a transformative journey to attain the flowing, vibrant tresses you've always desired.
Welcome to "Discover the Secrets to Successfully Growing Your Hair Out" – your ultimate roadmap to the world of mesmerizing manes.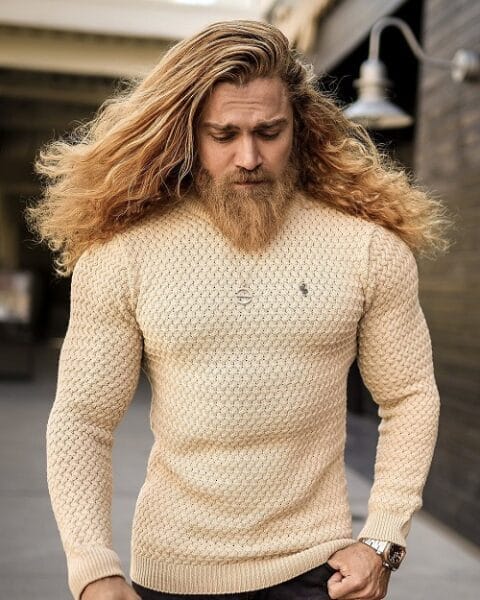 Essential Tips for Growing Your Hair Out Faster
Maintain a Healthy Diet
A well-balanced, NUTRITIOUS diet is crucial for growing your hair out.
Consume plenty of proteins, vitamins, and minerals by incorporating fruits, vegetables, whole grains, and lean meats into your daily meals.
Omega-3 fatty acids, iron, and vitamin E are especially beneficial for hair health.
I've noticed that my hair feels stronger and healthier when I eat a diet rich in these nutrients.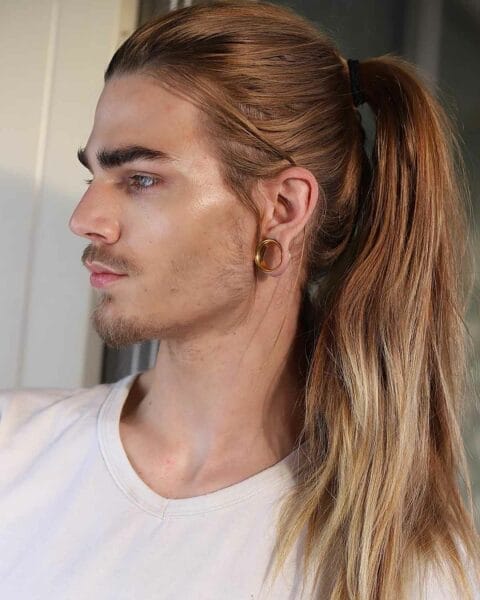 Boost Hair Growth Using Supplements
If you're looking to accelerate your hair growth, consider using SUPPLEMENTS.
Biotin, vitamin D, and folic acid are some popular options that can help stimulate hair growth.
I personally take a daily hair supplement and have noticed a considerable improvement in my hair's thickness and growth rate.
However, always consult a healthcare professional before adding any new supplement to your routine.
Take Preemptive Steps Against Hair Loss
To prevent hair loss, it's important to address potential issues early on.
Regularly check for signs of thinning, breakage, or hair fall, and take ACTION immediately if you notice any problems.
For me, keeping my scalp clean and using gentle hair care products has been a game-changer in preventing hair loss.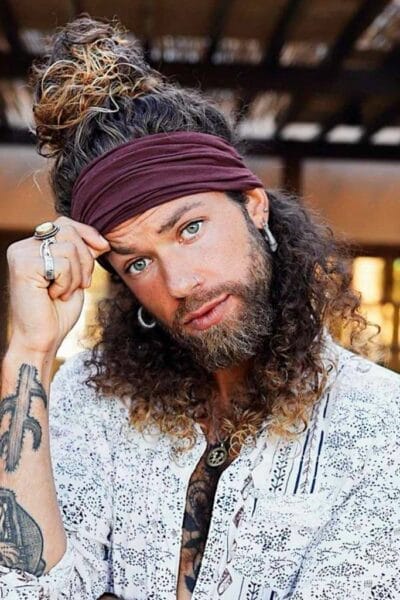 Gently Detangle Hair to Prevent Breakage
To minimize breakage while growing your hair out, handle your locks with CARE.
Always detangle your hair gently, starting from the tips and working your way up to the roots.
I find that using a wide-tooth comb or a detangling brush with flexible bristles significantly reduces breakage.
Protect Hair from Heat and Styling Damage
Using excessive heat and styling tools can damage your hair, hindering its growth.
Minimize the use of blow dryers, flat irons, and curling wands, and always apply a heat-protectant spray beforehand.
Personally, I prefer to let my hair AIR-DRY whenever possible to reduce damage.
Stay Hydrated for Optimal Hair Health
Adequate hydration plays a significant role in maintaining healthy hair.
Ensure that you're drinking plenty of WATER throughout the day to keep your hair moisturized and nourished from within.
I've found that drinking at least eight glasses of water daily has made a huge difference in my hair's overall health.
Change Your Hair Care Items
Switching to high-quality, gentle hair care products can improve your hair's condition as it grows out.
Look for sulfate-free shampoos, silicone-free conditioners, and natural, nourishing hair masks.
Personally, I've found that using products specifically designed for my hair type has led to DRAMATIC improvements in hair health.
Plan Haircuts Wisely During Growth
To maintain healthy hair growth, schedule regular trims to remove damaged ends.
However, avoid cutting too much at once; aim for a MICRO-TRIM every six to eight weeks.
This has helped me tremendously in preventing split ends and breakage while growing my hair out.
Use Natural Oils for Moisturization and Nourishment
Applying natural oils like coconut, argan, or jojoba oil can provide much-needed moisture and nourishment to your hair.
I've found that using these oils regularly has significantly improved my hair's softness, shine, and overall health.
Remember to choose the best oil for your specific hair needs.
Massage Your Scalp Regularly to Stimulate Blood Flow
Massaging your scalp can help stimulate blood circulation and encourage hair growth.
I make it a habit to give myself a gentle scalp massage for a few minutes every day, focusing on areas where my hair is thin or sparse.
This practice has been BENEFICIAL for my hair growth journey.
Reduce Shampooing, Increase Conditioning
Over-washing your hair can strip it of essential oils, leading to dryness and breakage.
To promote healthy hair growth, try to reduce the frequency of shampooing and focus on CONDITIONING instead.
I've discovered that washing my hair every other day and using a deep conditioner once a week has made a significant difference in my hair's health.
Acquire Suitable Tools and Additional Products
Investing in the right tools and products can have a considerable impact on your hair's growth and health.
Opt for gentle brushes, wide-tooth combs, and snag-free hair ties. Additionally, consider using hair growth serums and leave-in treatments that promote hair health.
Using QUALITY products tailored to my hair type has accelerated my hair growth journey.
Trim Split Ends to Prevent Further Damage
Regularly trimming split ends can help prevent further damage and breakage, ultimately promoting healthier hair growth.
Aim to trim your hair every six to eight weeks to keep it in optimal condition.
I've noticed that consistently TRIMMING my split ends has helped maintain my hair's health and growth.
Be Patient and Consistent in Your Hair Care Routine
Growing your hair out takes time and dedication. Stay consistent with your hair care routine, and be patient with the process.
Remember that everyone's hair grows at a different rate, so it's important to focus on maintaining healthy hair rather than rushing the growth.
In my experience, staying CONSISTENT and patient has been key to achieving the long, healthy hair I've always desired.
Conclusion
In conclusion, the journey of GROWING your hair out is an ever-evolving personal adventure, which intertwines patience, self-expression, and care.
As your tresses flourish, so too does your understanding of your individuality and the various ways in which your hair can reflect your identity.
Embrace this process as an opportunity to not only nurture your hair but also to cultivate a deeper connection with yourself.
FAQs
How do I start growing my hair out?
To start growing your hair out, the first step is to establish a HEALTHY hair care routine.
This means using a gentle shampoo and conditioner that are specifically formulated for your hair type, as well as avoiding harsh chemicals, heat styling tools, and excessive hair manipulation.
Additionally, maintaining a balanced diet and staying well-hydrated can positively impact hair growth.
You should also consider taking vitamins and supplements, such as biotin or other hair-specific formulations, to support hair growth.
Regularly massaging your scalp can help stimulate blood flow, which in turn encourages hair growth. Lastly, be patient, as growing your hair out is a gradual process that requires dedication and persistence.
How long does it take to grow my hair out?
The length of time it takes to grow your hair out varies depending on several factors, including your genetics, overall health, and hair care routine.
On average, hair grows about half an inch (1.25 cm) per month or approximately 6 inches (15 cm) per year.
However, this rate can be influenced by factors such as age, hormonal changes, and stress levels.
It's essential to remember that individual growth rates may differ, so be patient and consistently follow a healthy hair care ROUTINE to maximize your growth potential.
What is the best way to grow out your hair?
The best way to grow out your hair is to establish and consistently follow a healthy hair care routine.
This involves using the appropriate hair products for your hair type, avoiding harsh chemicals and heat styling tools, and being gentle when handling your hair.
Regularly trimming your hair can also help maintain its health and prevent split ends, which can slow down growth.
Additionally, maintaining a balanced diet rich in vitamins and nutrients, staying hydrated, and managing stress levels can all contribute to healthy hair growth.
You may also consider using hair growth supplements and incorporating regular scalp massages to stimulate blood flow and promote growth.
How can I grow my hair out with home remedies?
There are several home remedies that can support hair growth, although individual results may vary. Some popular options include:
MASSAGING your scalp with warm oils like coconut, olive, or castor oil stimulates blood circulation and nourishes the hair follicles.
Applying a homemade hair mask made of ingredients such as egg, avocado, or aloe vera, which can provide essential nutrients and moisture to your hair.
Rinsing your hair with apple cider vinegar diluted in water, which can help restore the scalp's pH balance and promote growth.
Using onion juice, which contains sulfur that can help strengthen hair and stimulate hair growth when applied to the scalp.
Consuming a balanced diet rich in vitamins, minerals, and protein, which are essential for healthy hair growth.
Should you cut your hair when growing it out?
While it may seem counterintuitive, it's actually beneficial to trim your hair regularly when growing it out.
Trimming your hair every 6-8 weeks can help maintain its health and prevent split ends, which can lead to breakage and slow down growth.
By removing damaged ends, your hair can grow more efficiently, and it also helps maintain an even shape as your hair grows out.
However, it's essential to communicate your hair growth goals with your hairstylist so that they only remove the minimum amount necessary to maintain healthy ends.
This will ensure that you continue to see progress in your hair growth journey.
References:
It's exhilarating to chop off your hair for a short new 'do and see the results right away, but growing out your locks for a longer style can be frustratingly slow. source
Some methods to help your hair grow faster and stronger may include supplements, dietary changes, and topical ointments. That said, more research is needed to examine how the body regulates hair growth. source
Khamis Maiouf is a professional barber who graduated from Hinckley College in England with a degree in hairdressing. He has also won several barbering contests and successfully operated a barbershop for the last two decades. As a skilled hair stylist for 20 years, his goal is to teach others how to achieve a beautiful appearance through their hairstyles.