Javier Pastore Hairstyle And His Amazing Wavy Look
The Javier Pastore Hairstyle is a wavy side part that appeals to men. The classic style of the side part haircut is achieved by cutting the top section conventionally. As a consequence, the Javier Pastore Hairstyle is cut short and neatly. The side part works best with voluminous hair, yet it may be styled with thin hair. This short hairstyle works well when you have an oval or square facial shape.
Men with wavy hair often have hair that grows straight before curling up. Men with short wavy hair seem smart because of the wide variety of ways it may be styled. You may get a stylish and manly look with wavy hair in several ways, whether it's long or short.
There is no limit to what you may do with wavy hair, and the consistency is good for producing the appearance of richer and thicker hair. A versatile haircut that can be styled to fit any face shape and look corporate or relaxed is among the most looked at hairstyles.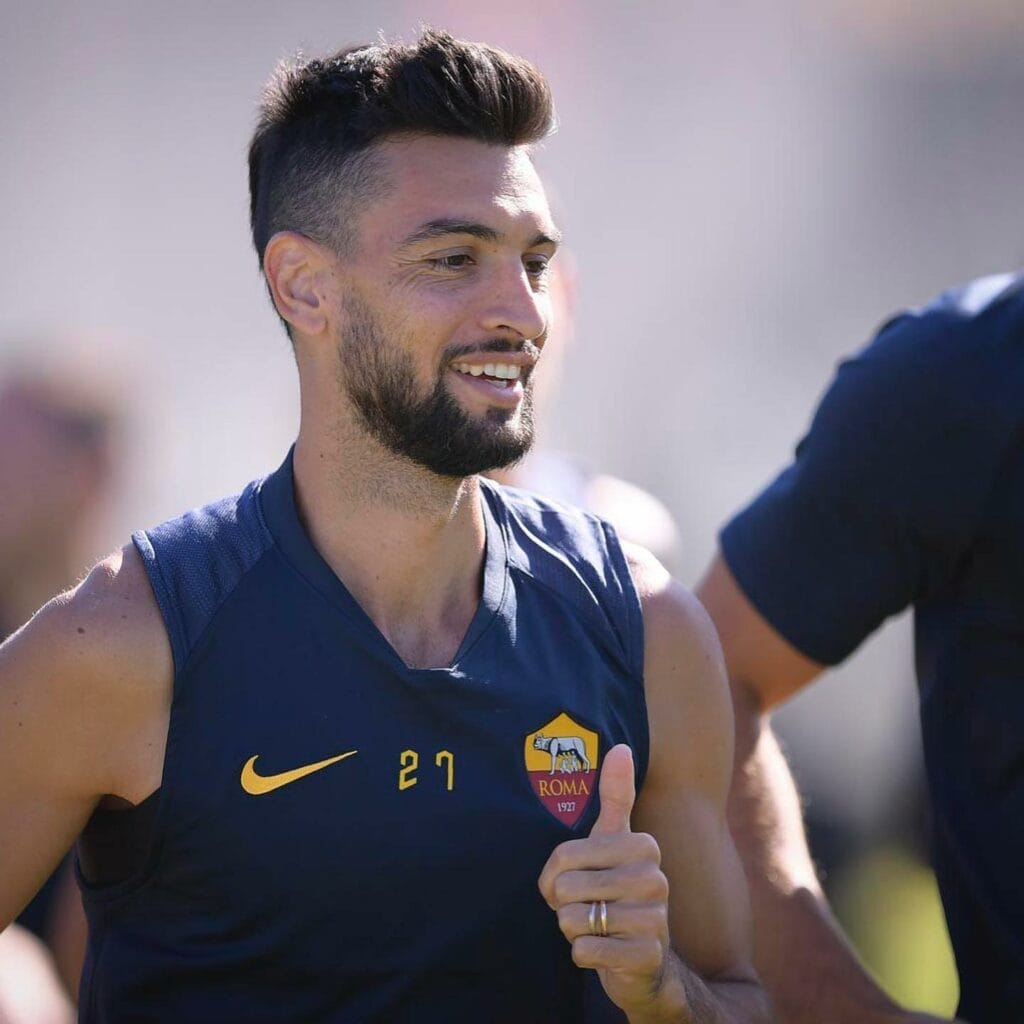 How To Get The Javier Pastore Hairstyle
Many barbershops and stylists refer to the Javier Pastore cut as the side-part haircut, corporate haircut, and even the conventional side-parted cut. To get the Javier Pastore Hairstyle, it is advisable to bring in pics to show your trimmer or stylist since it goes by other names.
The perfect length for this style is between 2 and 4 inches on top. Your hairstyle will look bigger/thicker if it is longer. You can use a blade with settings ranging from #3 to #6 to trim the sides.
You may want a side fade or taper apart from tapering the neckline. You may also get a line-up haircut from your barber or stylist, a shaven line that provides a distinct part. This line draws attention to the Javier Pastore Hairstyle and creates a good contrast between the top and sides.
How To Style The Javier Pastore Hairstyle
Wash your hair, and apply a high-quality pomade. Next, get a spot on the nape of the neck to the left or right of where you want to comb the hair towards. Style your hair apart from your parting and backward to get this effect. To make it easier to brush your hair back, brush it down from your parting instead.
Brush the sides downwards after brushing the rest of your hair backward. The side part haircut may be completed with a spritz of hairspray to keep the look firmly in place. This cut may be styled in various ways using varying quantities of pomade. You may try different side parts to find the one that best matches your style.
How To Manage the Javier Pastore Hairstyle
The Javier Pastore Hairstyle is fine with all skin colors, whether you are Black, White, or Asian. To get the most out of your Javier Pastore Hairstyle, use conditioner more often than shampoo. Using a deep conditioner twice a week is a good rule of thumb.
Allowing your hair to air dry as much as possible is preferable to using a blow dryer. Damage might occur if the hair is overheated. Use a hair-protectant spray if you must blow-dry.
Apply a styling mousse to your hair to keep it from tangling. The most important thing is to locate a barber who understands how to style the hair in a way that looks good on you.
What If You Have A Straight Hair?
People with naturally straight hair should use hairspray. Before moving on to subsequent procedures, use the hair product to give your hair some structure. After shampooing and conditioning your hair, apply the product to your wet hair, style it, and let it dry.
Salt spray, often known as sea salt spray, is a product that mixes oil and conditioner to help minimize the damaging effects of salt on hair. To style, use a mousse. The salt spray may be replaced with mousse. The styling mousse enhances the volume and structure of your hair.
The easiest way to achieve long-lasting waves is to use a blow dryer. Before blowdrying, use the Mousse, heat protection, and salt spray. Apply hair lotion and twist your hair after blow-drying. To keep the twists in place, use curl cream.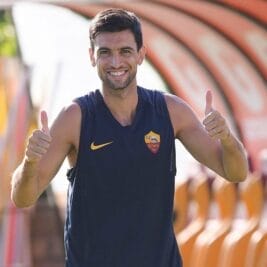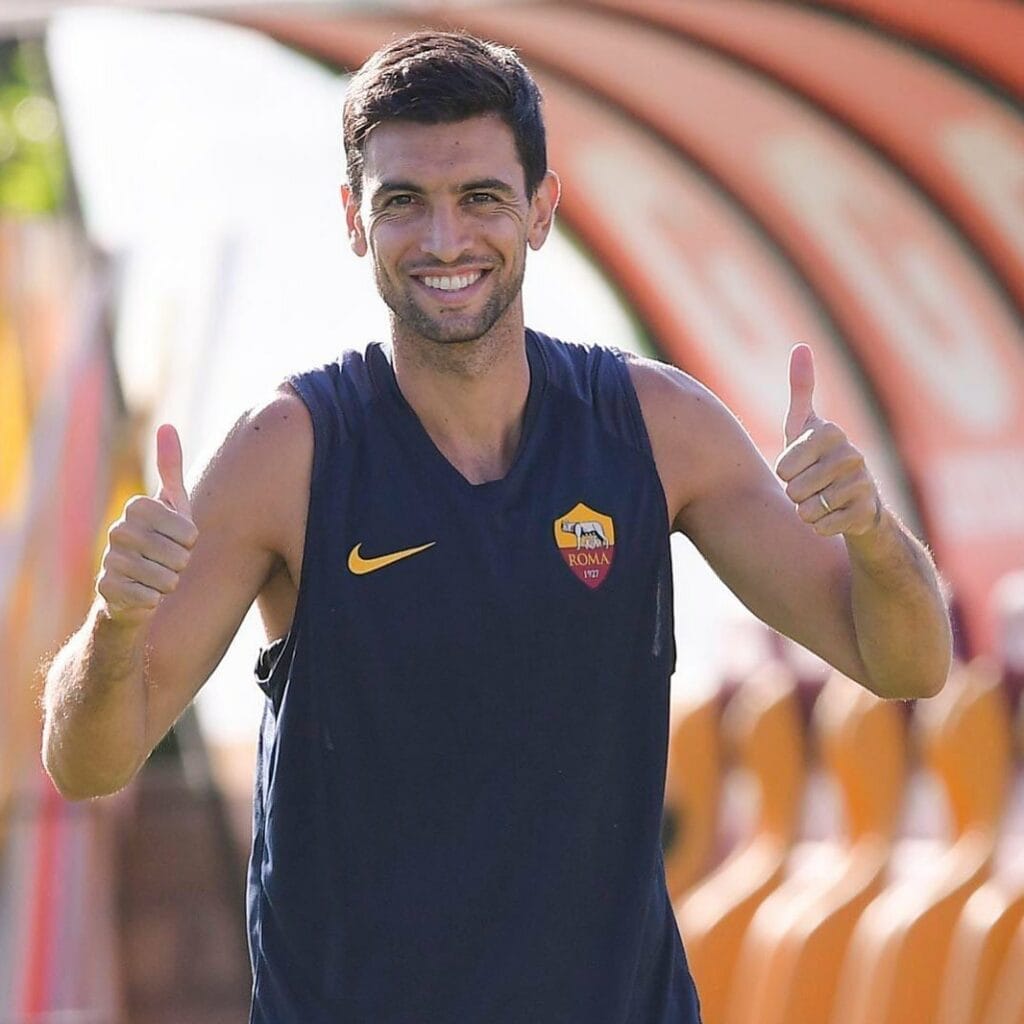 Conclusion
Wavy hair does not need to be boring when you rock the Javier Pastore Hairstyle. You do not even need to do much to get this look. The hairstyle is sexy, appealing, simple, and a go-to for many men. To make sure that your barber gives you the exact cut you want, please consider taking a picture of the Javier Pastore Hairstyle to the shop.
For more informative and educational posts like these, please go through the other articles on this website.
Khamis Maiouf is a professional barber who graduated from Hinckley College in England with a degree in hairdressing. He has also won several barbering contests and successfully operated a barbershop for the last two decades. As a skilled hair stylist for 20 years, his goal is to teach others how to achieve a beautiful appearance through their hairstyles.