Taper vs Fade: Battle of the Classiest Haircuts Revealed!
When it comes to razor-sharp hairstyles, the battle of "Taper vs Fade" cuts right to the chase.
Choosing between these two popular styles can be a hair-raising experience, but I am here to help you make the most INFORMED decision.
In the world of men's grooming, the taper and fade have emerged as trendsetters, offering clean and sophisticated looks that stand out.
So, buckle up as I comb through the differences between the two and help you unravel the secret to achieving the perfect cut for your personal style.
Taper vs Fade – The Difference Between Taper and Fade Haircuts
What Is A Taper?
A taper haircut features gradually shorter hair length towards the nape and ears, creating a smooth transition from longer hair on top.
Tapers are versatile and can be tailored to match various face shapes and personal styles.
I love how this classic cut maintains a professional appearance while still allowing for some self-expression.
What Is A Fade?
A fade haircut, on the other hand, involves hair that is trimmed close to the skin at the sides and back, gradually increasing in length towards the top.
Fades come in different variations, such as low, mid, and high fades.
I appreciate the boldness of a fade, as it showcases clean lines and sharp contrasts that can complement any look.
What Is A Taper Fade?
Combining the best of both worlds, a taper fade is a hybrid haircut that merges the gradual length transition of a taper with the skin-tight finish of a fade.
This fusion results in a distinctive and modern look that can be customized to suit your individual style.
I enjoy the taper fade for its unique blend of classic and contemporary elements.
What is the Difference Between Taper vs Fade
While both tapers and fades involve gradually shorter hair lengths, the key difference lies in the starting point and degree of gradation.
A taper begins higher on the head with a more subtle transition, whereas a fade starts lower and showcases a more dramatic contrast between hair lengths.
Understanding these distinctions will help you choose the right cut for your desired look.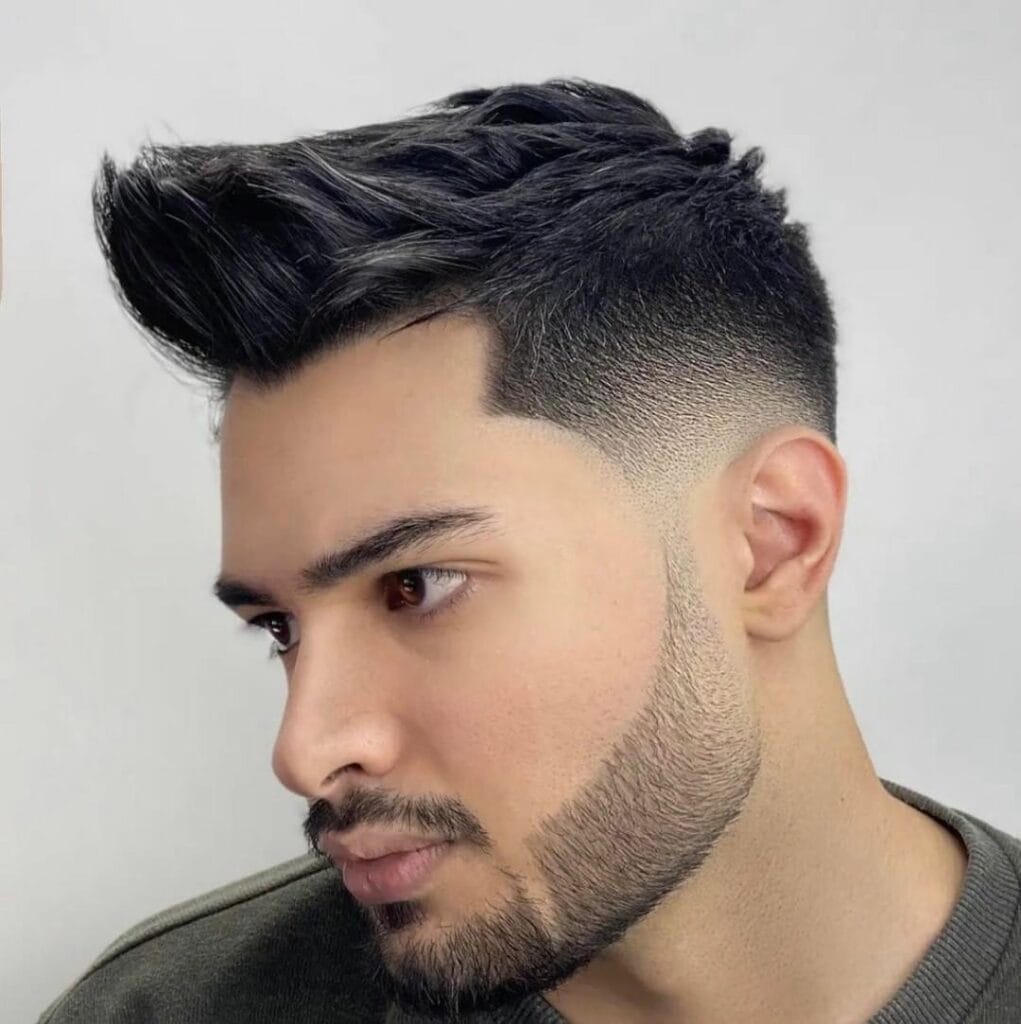 Taper vs Fade: Which Is The One For You?
Selecting between a taper and a fade ultimately depends on your personal style, lifestyle, and maintenance preferences.
I recommend considering factors like your face shape, hair type, and desired level of edginess when making your decision.
Remember, both options are versatile and can be adapted to create a flattering and FASHIONABLE hairstyle that is uniquely yours.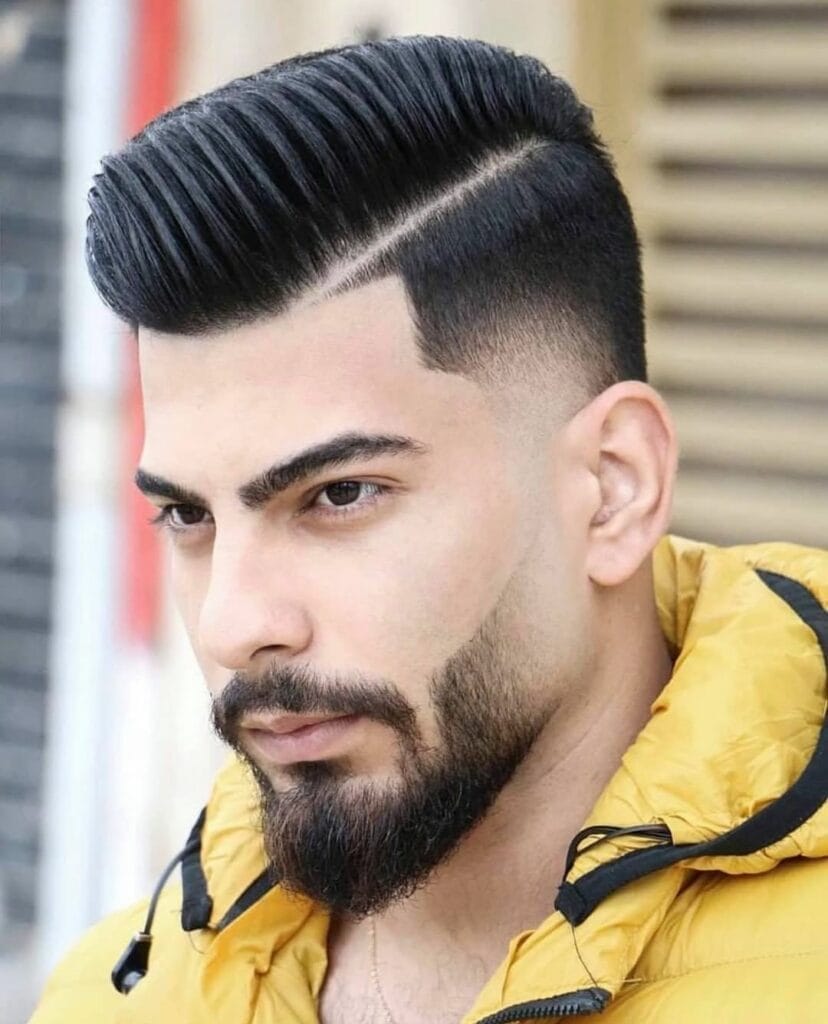 10 Types of Fade And Taper
1. Taper Fade Comb Over Style
The taper fade comb over is a modern take on a classic style, combining a taper fade with a neatly combed-over top.
This option adds a touch of sophistication and is ideal for professionals.
I love how this style can make a bold statement while maintaining a polished appearance.
2. Bald Fade Style
A bald fade, also known as a skin fade, involves cutting hair down to the skin for an ultra-clean, sharp look.
This style is perfect for men seeking a bold and edgy appearance.
I admire the bald fade for its ability to make a statement and showcase a person's confidence.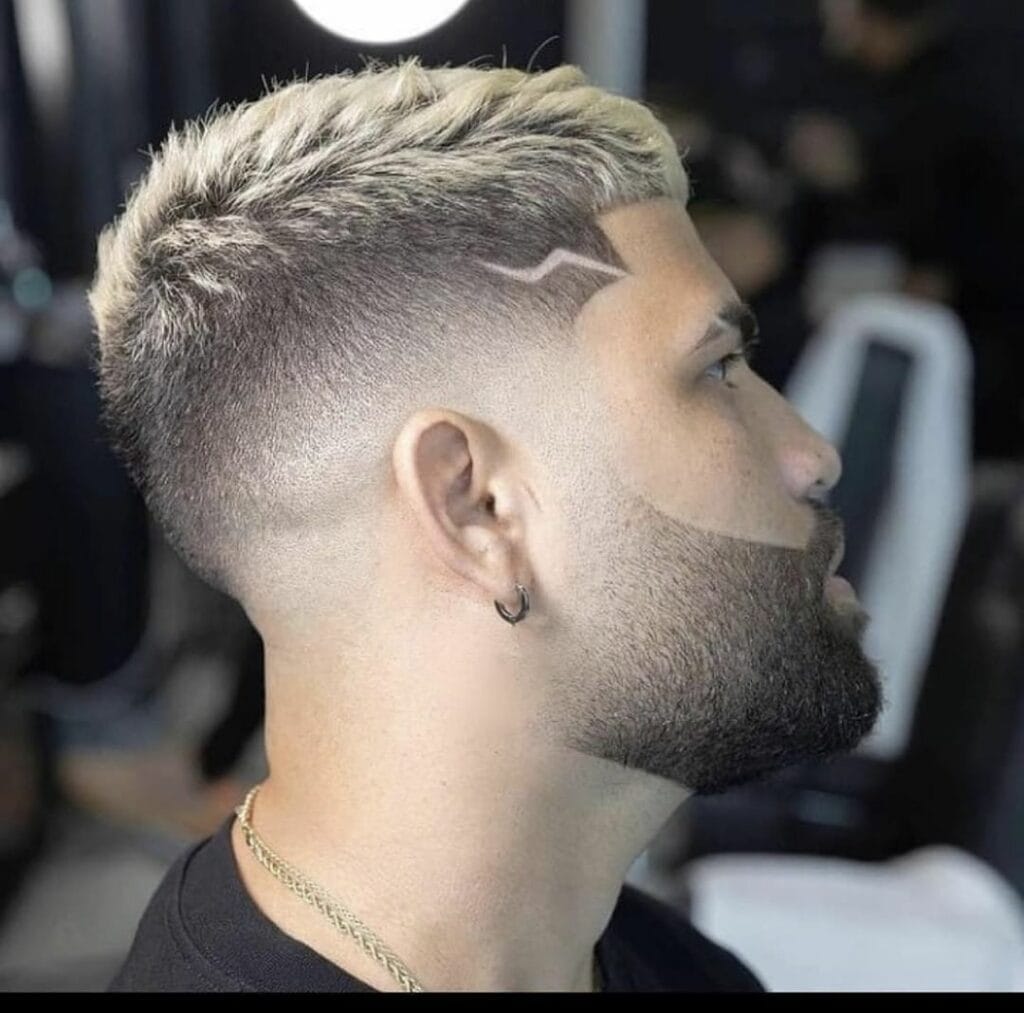 3. Low Fade Style
A low fade haircut features a subtle transition from short to slightly longer hair, beginning just above the ears.
This option is perfect for men who prefer a conservative yet stylish look.
I enjoy the low fade for its versatility and ability to complement a variety of hairstyles.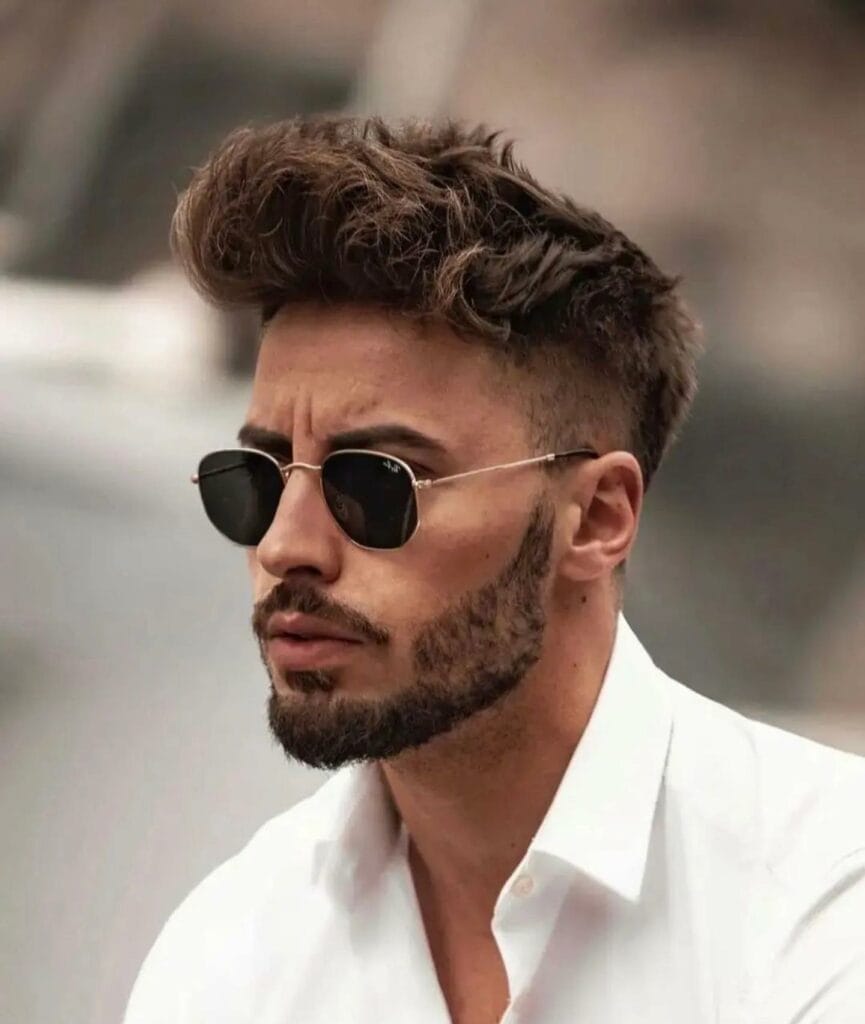 4. Drop Fade Style
Drop fades are characterized by a gradual decrease in hair length that follows the natural curve of the head.
This creates a unique, eye-catching look that adds a contemporary twist to traditional fades.
I appreciate the drop fade for its ability to accentuate a person's unique features.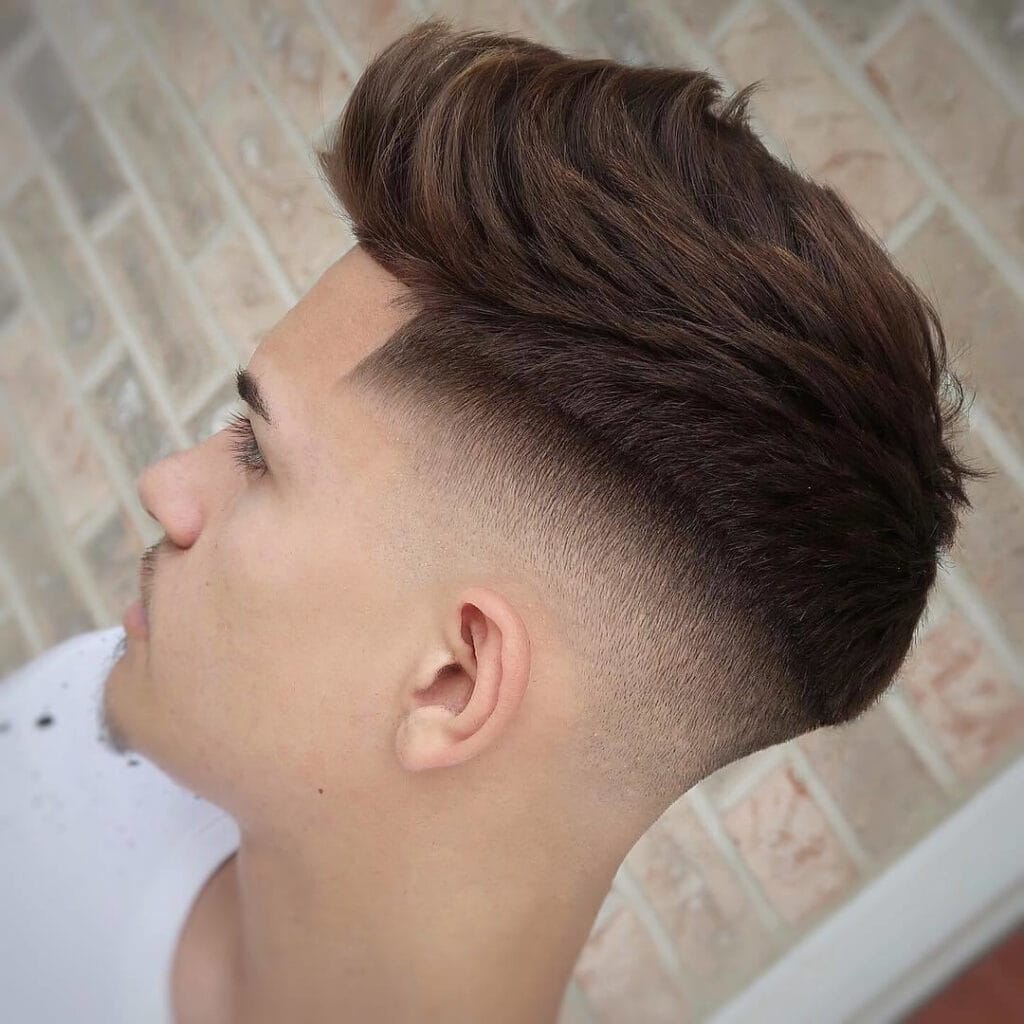 5. High Fade
A high fade haircut starts the fade higher on the head, resulting in a dramatic and eye-catching look.
This style works well for men who want to make a bold statement while maintaining a sleek appearance.
I find the high fade particularly appealing for its edgy and stylish vibe.
6. Skin Fade
Similar to a bald fade, a skin fade features hair that is shaved down to the skin, but with a more gradual transition.
This style offers a striking contrast that highlights the longer hair on top.
I enjoy the skin fade for its modern appeal and clean-cut aesthetic.
7. Undercut Fade
The undercut fade combines the sharpness of an undercut with the gradual transition of a fade.
This hybrid style is perfect for gents seeking a unique and trendy look.
I appreciate the undercut fade for its ability to create a distinctive, fashion-forward appearance that stands out.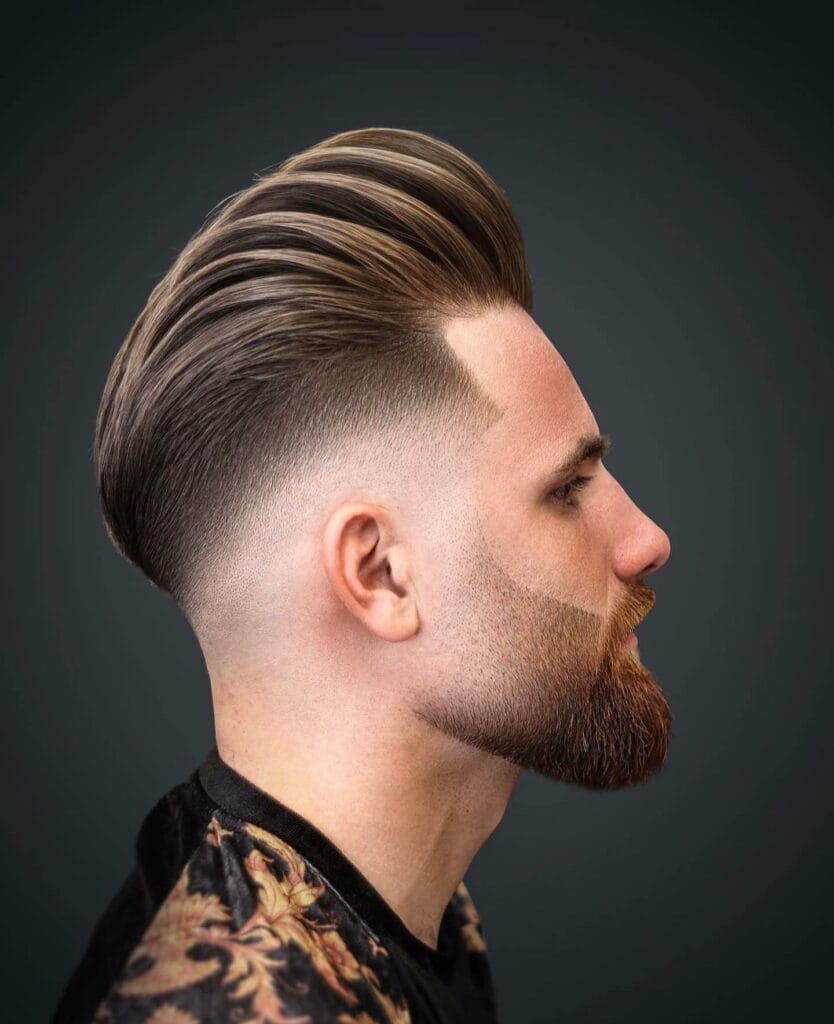 8. High Taper
The high taper, in contrast, involves a more pronounced transition from longer hair on top to shorter hair at the sides and back.
This option adds a modern twist to the classic taper and is perfect for boys seeking a contemporary and stylish look.
I appreciate the high taper for its ability to make a refined yet bold statement.
9. Low Taper
A low taper haircut features a gentle transition from slightly longer hair at the top to shorter hair near the ears and neckline.
This style is ideal for boys who prefer a subtle and classic look.
I enjoy the low taper for its understated elegance and timeless appeal.
10. Tapered Neckline
A tapered neckline features a gradual transition from longer hair on top to shorter hair at the nape, creating a clean and polished finish.
This option is perfect for men seeking a professional and well-groomed appearance.
I enjoy the tapered neckline for its ability to elevate any hairstyle, adding a touch of sophistication.
Conclusion
In conclusion, the Taper vs Fade debate truly highlights the versatility of modern hairstyles.
I encourage you to embrace your individuality and experiment with these bold looks.
Remember, confidence is the key to rocking any haircut, so choose what makes you feel UNSTOPPABLE!
FAQs
Q1. Which one is more popular? taper or fade?
According to current trends, fades are more popular than tapers. Fades are versatile and can be modified to suit different hair lengths and styles, while tapers are more limited in this respect.
Q2. How do you maintain a taper hairstyle?
To maintain a taper hairstyle, it is essential to trim the hair regularly to keep the shape intact. Styling gel or pomade can be used to add definition and hold to the hair.
Q3. How do you maintain a Fade hairstyle?
To maintain a fade hairstyle, regular trimming is crucial to keep the hair gradually shorter towards the bottom. Clippers can be used to create a clean, sharp line between the different lengths. I also use a good quality shampoo and conditioner to keep my hair clean and healthy.
Q4. Are tapers important?
Tapers are important for people who like clean, classic hairstyles that require less maintenance compared to fades. They are also suitable for men with fine or thinning hair as they avoid harsh lines that draw attention to these features.
Q5. How to choose between Taper vs Fade?
When choosing between taper vs fade, it is essential to consider hair type, face shape, and personal preferences. Fades are more versatile and suitable for a lot of face shapes, while tapers are better suited for men who want a classic and clean look. Consulting with a professional stylist can help you determine which style is best for you.
References:
Taper may refer to:
Part of an object in the shape of a cone (conical)
Taper (transmission line), a transmission line gradually increasing or decreasing in size. source
A fade or Jersey is a hairstyle. In a fade, a barber cuts the hairs at the back of the neck and sides of the head short and there is longer hair on the top of the head. source
Khamis Maiouf is a professional barber who graduated from Hinckley College in England with a degree in hairdressing. He has also won several barbering contests and successfully operated a barbershop for the last two decades. As a skilled hair stylist for 20 years, his goal is to teach others how to achieve a beautiful appearance through their hairstyles.