Ultimate Guide on How to Shave Your Head To Get A Bald Look
In a world that constantly seeks to redefine the standards of BEAUTY and personal expression, shaving one's head has emerged as a bold and empowering statement.
A shaved head can symbolize a fresh start, an act of rebellion, or simply a practical choice.
Regardless of the motivation, mastering the art of head SHAVING requires a combination of skill, knowledge, and the right tools.
In this comprehensive guide, I will explore the ins and outs of how to shave your head with confidence, finesse, and minimal irritation.
From selecting the appropriate equipment and preparing your scalp, to executing a smooth shave and maintaining your newly shaved head, this article will equip you with the know-how to navigate this journey.
Whether you're a first-timer or a seasoned pro, this guide will serve as your roadmap to achieving a perfectly shaved head that not only looks great but also feels fantastic.
So, prepare to dive into the world of head shaving as I unravel the secrets to achieving that polished, sleek appearance you've been longing for.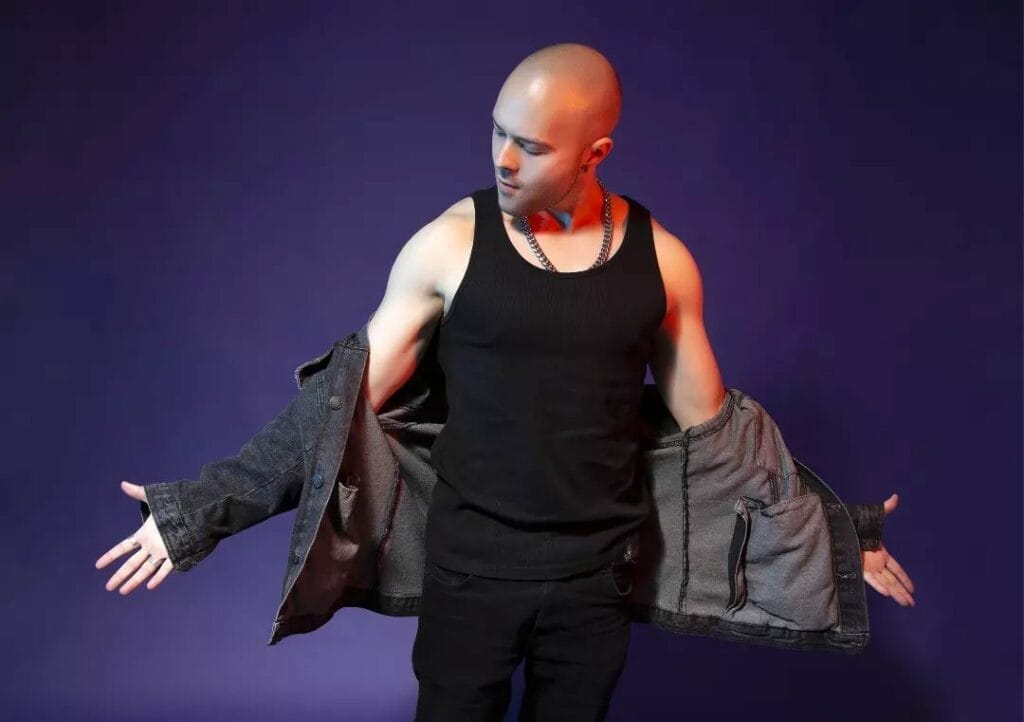 Reasons To Shave Your Head
1. Enhanced hygiene
One reason to consider shaving your head is the improvement in personal HYGIENE it can offer.
When I first decided to shave my head, I noticed that I sweat less and felt cleaner overall.
This is because there's no hair to trap dirt, oil, and sweat, which makes it easier to keep your scalp clean. As a result, you may find that issues like dandruff or itchy scalp can be minimized or even eliminated.
If you're curious about how to shave your head for better hygiene, just grab a razor or an electric shaver and follow the manufacturer's instructions.
2. Time-saving routine
Another benefit of shaving your head is the time you can save in your daily routine. No longer will you need to spend precious minutes styling, brushing, or drying your hair.
I found that I had more time in the morning for other activities, like preparing a healthy breakfast or squeezing in a quick workout.
3. Cost-effective
When I shaved my head, I was pleasantly surprised by the amount of money I saved on hair care products and salon visits.
The expenses related to hair maintenance can add up quickly, especially if you have long or thick hair.
By shaving your head, you can cut down on the costs of shampoo, conditioner, styling products, and haircuts.
If you're wondering how to shave your head and save money, it's as simple as investing in a good quality razor or electric shaver and doing it yourself at home.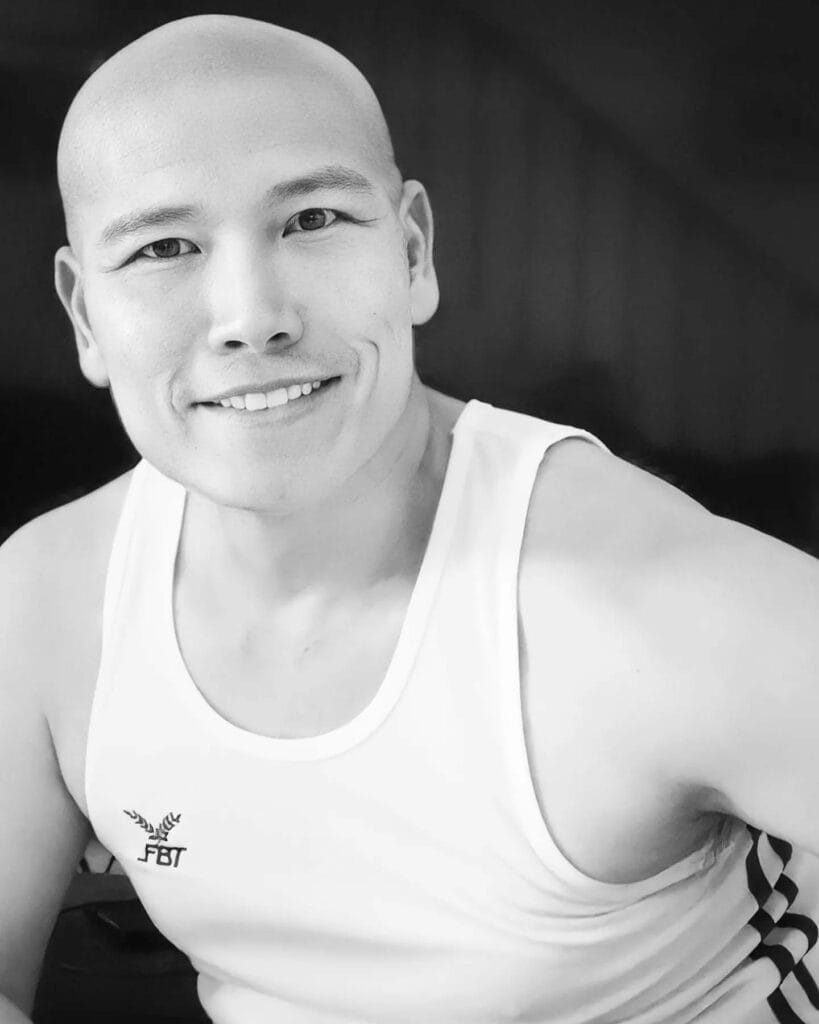 4. Unique style statement
Shaving your head can be a bold and unique style statement. I found that it made me stand out from the crowd and gave me a newfound sense of confidence.
Not only does a shaved head look fashionable, but it also shows that you're unafraid to take risks and embrace your individuality.
If you're intrigued by the idea of making a style statement and want to learn how to shave your head, just remember to be patient and take your time to achieve the best results.
5. Boosts self-confidence
I discovered that shaving my head had a significant impact on my self-confidence.
The decision to embrace a new look forced me to let go of any insecurities tied to my hair and focus on other aspects of my appearance and personality.
It was a liberating experience that helped me appreciate my features and feel more confident in my skin.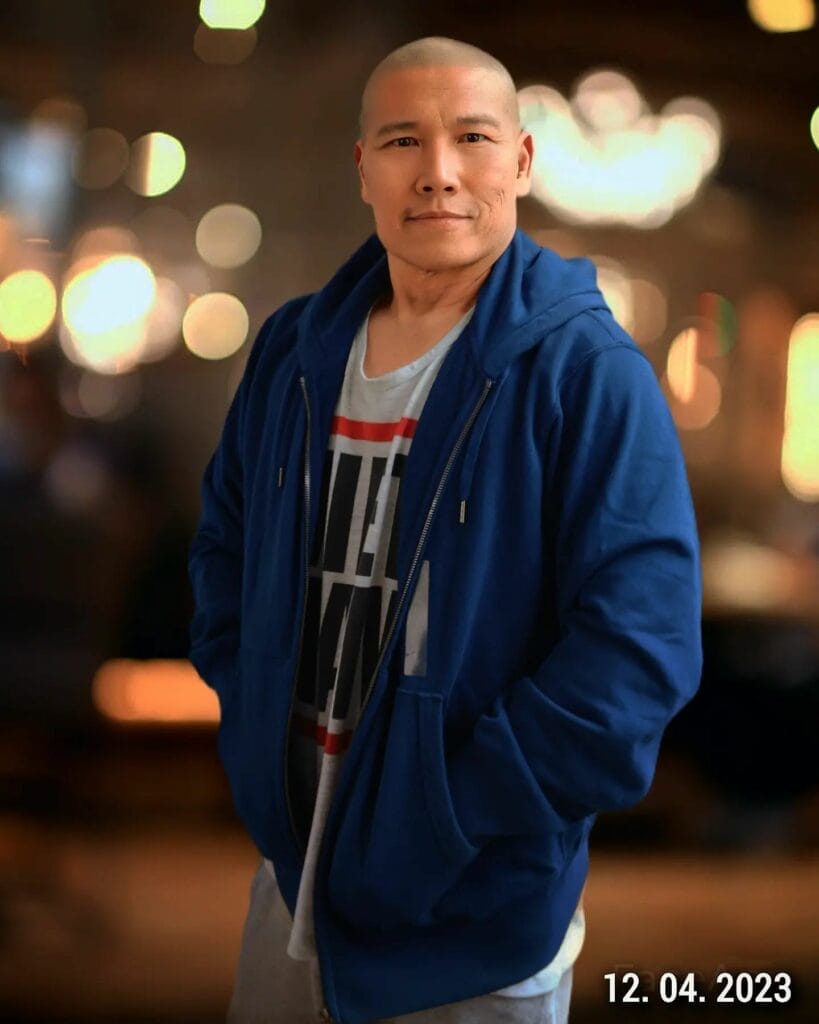 6. Encourages hair regrowth
Lastly, shaving your head can encourage healthier hair regrowth. When I shaved my head, I noticed that my new hair grew thicker and more even.
This can be especially helpful if you have damaged or thinning hair due to factors such as heat styling, chemical treatments, or genetics.
By shaving your head, you can give your hair a fresh start and promote healthier growth.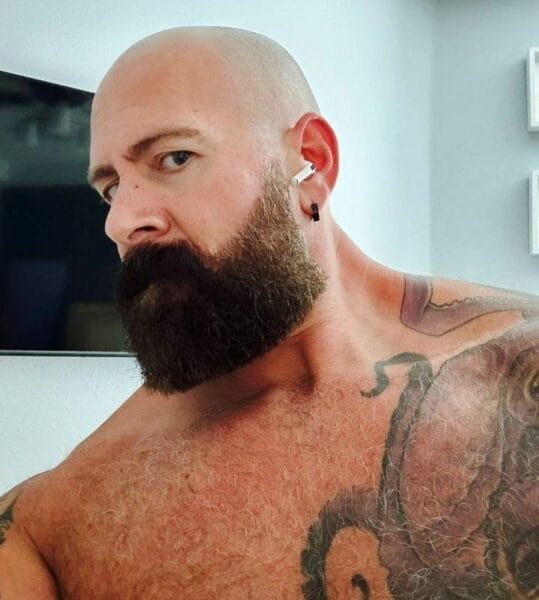 Preparing for the Shave
1. Gather Supplies
Before you learn how to shave your head, it's important to gather all the necessary supplies.
I remember when I first decided to shave my head, I made sure to have a high-quality razor, shaving cream, a small hand mirror, and a clean towel.
Having these items at hand makes the process smoother and ensures you don't have to pause midway through the shave.
2. Soften Facial Hair
To make the process of shaving your head easier, it's essential to soften your facial hair.
I usually take a warm shower or apply a damp hot towel to my head for a few minutes.
This opens up the pores and softens the hair, making it much easier to shave. Doing this also reduces the risk of ingrown hairs and irritation.
3. Exfoliate Skin
Exfoliating your skin is a crucial step in learning how to shave your head. I've found that using a gentle exfoliating scrub helps remove dead skin cells, making it easier for the razor to glide smoothly over the skin.
This step also helps in preventing razor bumps and ingrown hairs, which can be quite painful.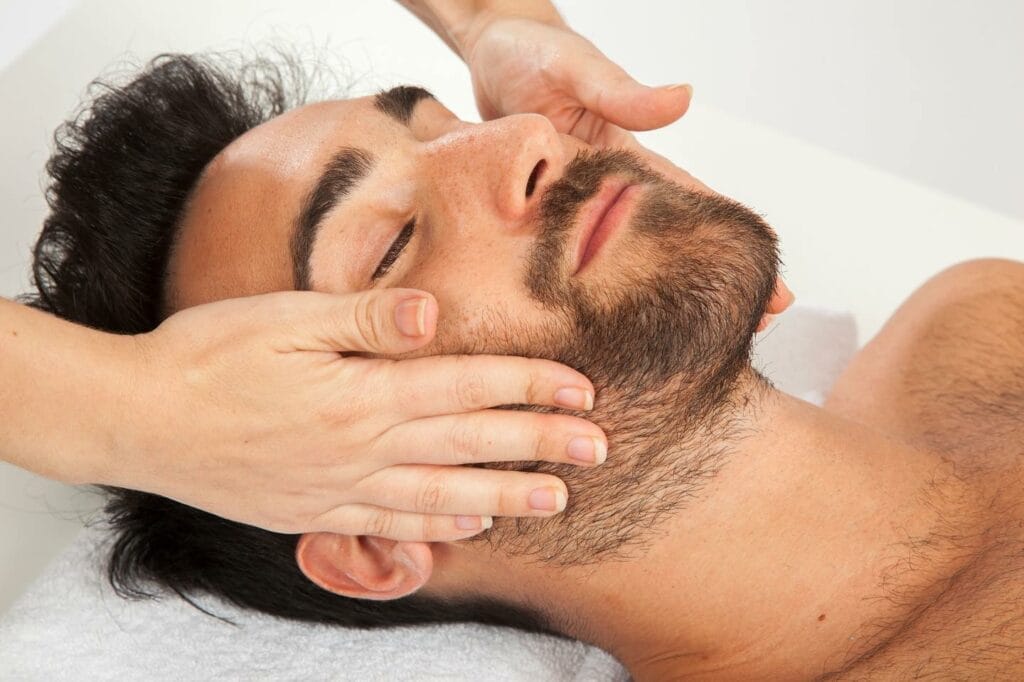 Step-by-Step Guide to Shaving Your Head
1. Gather Supplies
Before you learn how to shave your head, it's important to gather all the necessary supplies.
You'll need a high-quality hair trimmer or clippers, a razor (preferably with multiple blades), shaving cream or gel, a mirror (preferably handheld or a three-way mirror), a towel, warm water, and aftershave or moisturizer.
Having all of these items ready and accessible will make the head-shaving process much smoother and more enjoyable.
2. Trim Hair
When I first decided to shave my head, I realized that starting with shorter hair makes the process much easier.
Use your hair trimmer or clippers to trim your hair down to a manageable length. This will help prevent the razor from getting clogged with long hair, and it will also make it easier to achieve a close, smooth shave.
3. Wet Scalp
Before you actually begin shaving your head, make sure to wet your scalp thoroughly. This will help soften the hair and reduce the risk of irritation or INGROWN hair.
Use warm water, as it will help open up your pores and make the hair more pliable. Wetting your scalp is a crucial step in the head-shaving process, so don't skip it!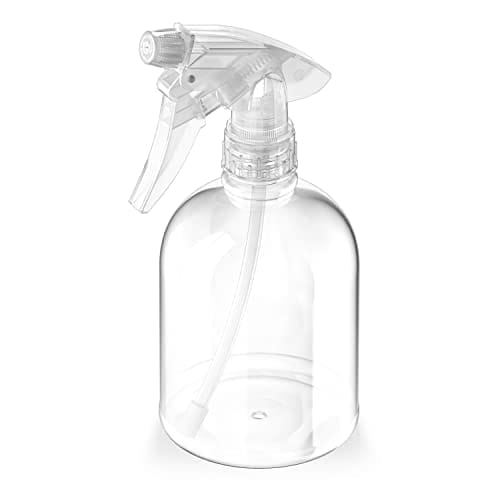 4. Apply Shaving Cream
Next, apply a generous amount of shaving CREAM or gel to your scalp. This will create a barrier between the razor and your skin, reducing the risk of nicks and cuts.
It also helps the razor glide smoothly across your head, making it easier to achieve a close shave.
When I shave my head, I make sure to use a shaving cream designed specifically for sensitive skin to minimize IRRITATION.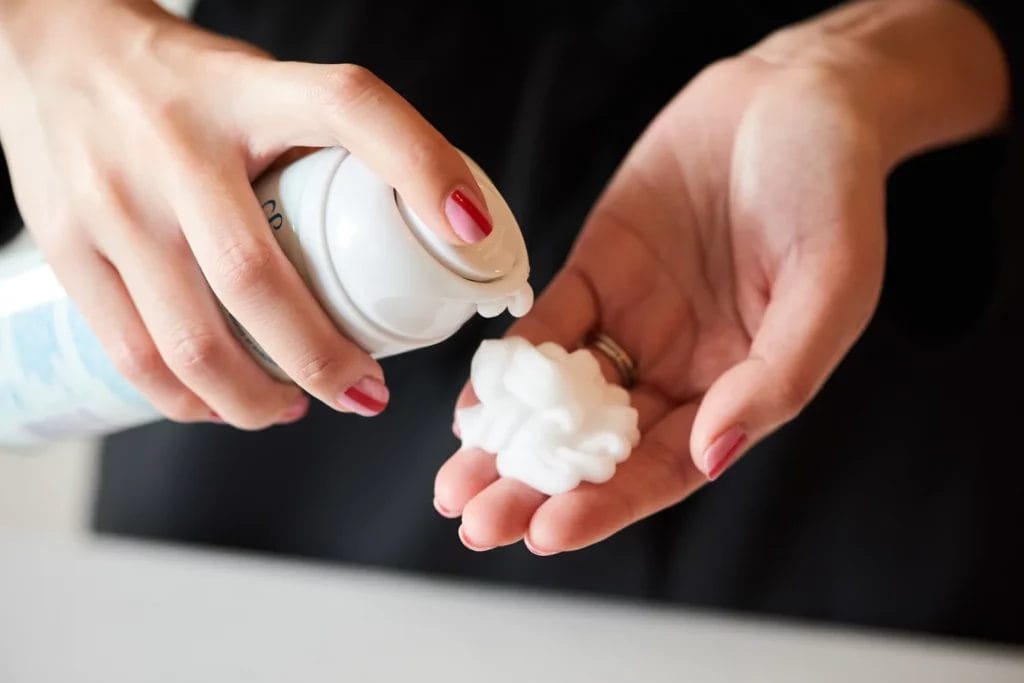 5. Choose Razor
Picking the right razor is essential for a successful head shave. Choose a razor with multiple blades and a flexible head, as it will adapt better to the contours of your scalp.
A quality razor will help you avoid cuts and irritation, ensuring a smoother, more comfortable shave.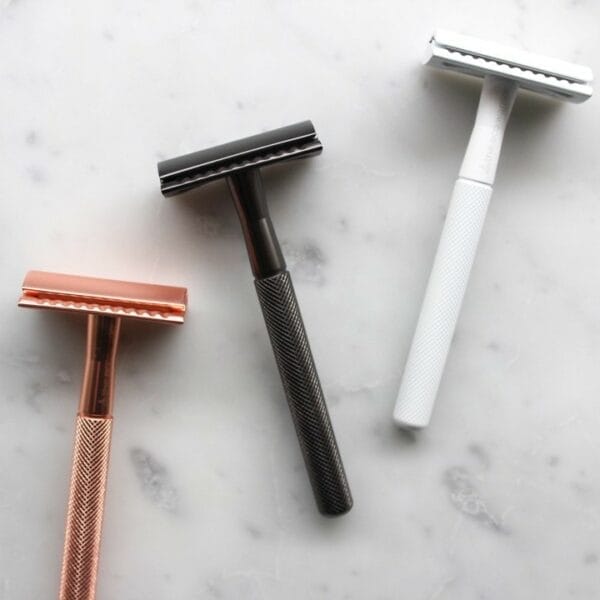 6. Shave with Grain
When you start shaving your head, always shave in the direction of hair growth, or "with the grain." This helps to minimize irritation and reduce the risk of ingrown hairs.
Take your time and use short, gentle strokes to avoid pressing too hard or going too fast, which can cause nicks and cuts.
7. Rinse Blade Frequently
As you shave your head, make sure to rinse the blade frequently. This will help keep the razor clean and free of hair, allowing it to maintain optimal performance.
A clean razor will provide a closer, smoother shave, making the process more enjoyable and efficient.
8. Check for Missed Spots
Once you've finished shaving your entire head, use a mirror to check for any missed spots or areas that need a touch-up.
If you find any, carefully shave them again, being mindful of the direction of hair growth. Ensuring that your head is evenly shaved will give you a polished, professional look.
9. Rinse and Dry Head
After you've achieved a smooth, even shave, thoroughly rinse your head with warm water to remove any remaining shaving cream or hair.
Then, gently pat your head dry with a clean towel, taking care not to rub too vigorously, which could cause irritation.
10. Apply Aftershave or Moisturizer
Lastly, apply a soothing aftershave or moisturizer to your freshly-shaved head. This will help prevent irritation, lock in moisture, and keep your scalp feeling soft and smooth.
When I shave my head, I like to use a moisturizer that is fragrance-free and specifically designed for sensitive skin to ensure maximum comfort.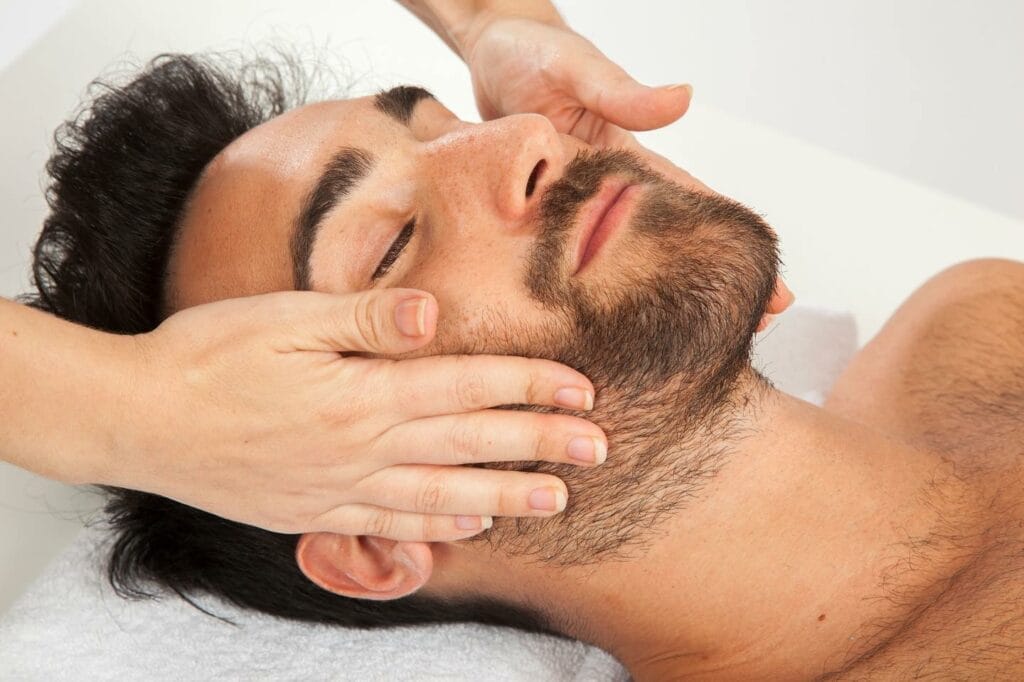 Tips for Maintaining a Shaved Head
Regular Shaving
One of the essential tips for maintaining a shaved head is to shave your head consistently. Doing this helps keep my scalp smooth and looking its best.
It's important to determine a schedule that works for you, depending on how fast your hair grows. Some people may need to shave every other day, while others can go a bit longer between shaves.
Exfoliation
Before you learn how to shave your head, it's important to understand the benefits of exfoliating.
Exfoliating your scalp removes dead skin cells and promotes healthy skin, making the shaving process smoother. I like to use a gentle exfoliating scrub once or twice a week to keep my scalp in top condition.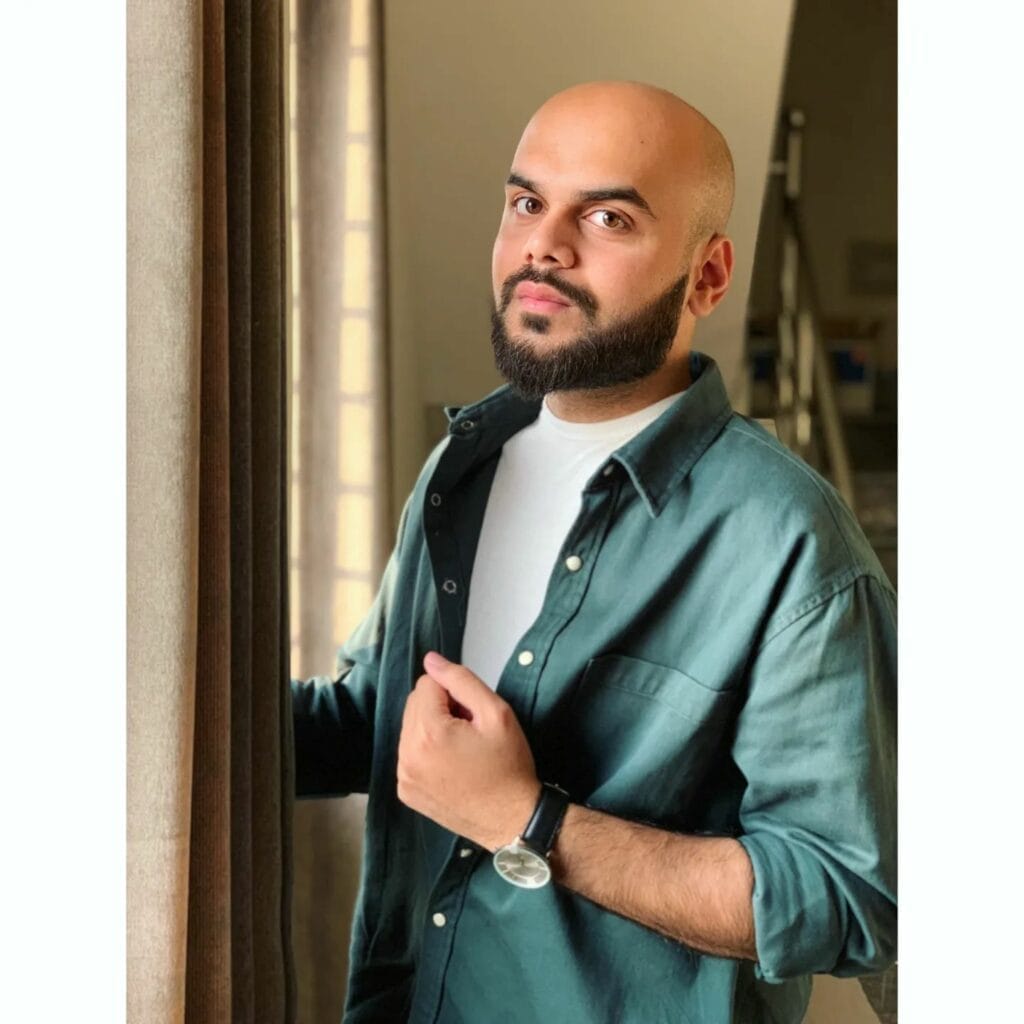 Moisturization
After shaving your head, it's crucial to moisturize your scalp to prevent dryness and irritation. I make it a point to apply a hydrating, fragrance-free moisturizer after each shave.
This helps maintain the skin's natural moisture barrier and ensures a smooth, healthy-looking scalp.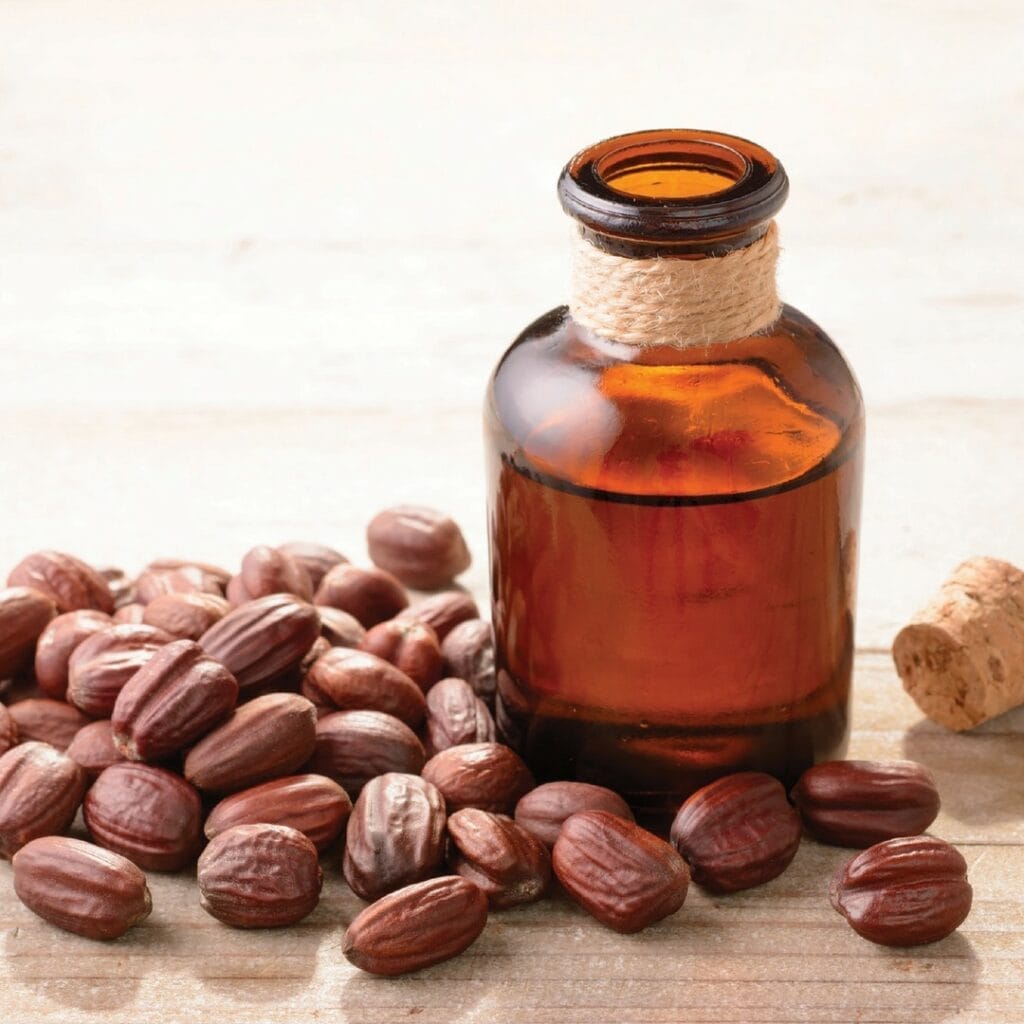 Sun Protection
Protecting your shaved head from the sun's harmful rays is essential. I always wear a hat or apply a broad-spectrum sunscreen with at least SPF 30 to shield my scalp from UV damage.
Remember that sun protection is important year-round, not just during the summer months.
Aftershave
Applying a soothing aftershave is an essential step in maintaining a shaved head.
I like to use an alcohol-free aftershave lotion or balm that contains natural, calming ingredients like aloe vera or chamomile.
This helps prevent irritation and keeps my scalp feeling fresh and comfortable.
Scalp Massage
Incorporating scalp massages into your routine can promote blood circulation and overall scalp health.
I find that massaging my scalp for a few minutes each day not only feels relaxing, but also helps keep my scalp in good shape after shaving.
Avoid Ingrown Hairs
INGROWN hairs can be painful and unsightly, so it's essential to take steps to prevent them when shaving your head.
I make sure to shave with the grain (in the direction of hair growth) and avoid pressing too hard with the razor.
This helps reduce the risk of ingrown hairs and ensures a SMOOTH shave.
Conclusion
Shaving your head can be a liberating experience that allows for a fresh look and easy maintenance.
By following the outlined steps and investing in the right tools, you can achieve a smooth, even shave with minimal irritation.
Remember to properly prepare your scalp, choose a suitable razor, maintain the correct technique, and practice good AFTERCARE for the best results.
FAQs
Should I shave my head wet or dry?
When figuring out how to shave your head, it's essential to decide between wet or dry shaving. Personally, I find wet shaving to be more comfortable and smoother.
This method involves using water and shaving cream or gel to soften the hair and create a more effortless glide for the razor.
However, if you're in a hurry or prefer a quicker approach, dry shaving with an electric razor or clippers can also be effective.
Just remember to clean and oil your device regularly to ensure a smooth shave.
How should I shave my head for the first time?
When learning how to shave your head for the first time, patience is key. Start by trimming your hair down to a short length using clippers or scissors.
Once your hair is short, wet your scalp and apply shaving cream or gel. Using a sharp razor, begin at the front of your head and work your way back in small, even strokes. Rinse the razor frequently to avoid clogging.
After finishing the first pass, check for any missed spots and carefully shave those areas. Finally, rinse your head thoroughly and apply a soothing aftershave balm or moisturizer.
What do I need to know before shaving my head?
Before embarking on the journey of how to shave your head, there are a few things to consider. First, understand that your scalp may be sensitive, especially if it has never been shaved before.
Make sure to use a sharp razor and quality shaving cream or gel to reduce irritation. Second, be prepared for the possibility that your head shape might be different than you imagined.
Finally, remember that a shaved head requires maintenance, so plan for regular touch-ups to keep your desired look.
Is it better to shave your head with clippers or a razor?
The choice between using clippers or a razor when learning how to shave your head comes down to personal preference and comfort.
Clippers are an excellent option for men who want a close shave without exposing the scalp completely.
They also provide more control and can be less intimidating for beginners.
On the other hand, a razor offers the closest shave possible, giving a smoother, more polished appearance. Keep in mind that using a razor requires more care and attention to avoid nicks and irritation.
How long does a shaved head take to grow back?
The time it takes for a shaved head to grow back varies from person to person, as hair growth rates depend on factors like genetics, age, and health.
On average, hair grows about half an inch per month. Based on this rate, it can take anywhere from a few months to a year or more to grow your hair back to its original length.
To encourage healthy hair growth, maintain a balanced diet, and consider using hair growth supplements or topical treatments.
References:
Want to shave your head yourself, but aren't sure where to start? Shaving your head is a relatively easy process, and you can choose between using clippers or using a razor, depending on how much hair you want to keep. source
Head shaving is a form of body modification which involves shaving the hair from a person's head. source
Khamis Maiouf is a professional barber who graduated from Hinckley College in England with a degree in hairdressing. He has also won several barbering contests and successfully operated a barbershop for the last two decades. As a skilled hair stylist for 20 years, his goal is to teach others how to achieve a beautiful appearance through their hairstyles.