29 Faux Hawk Haircuts That Will Turn Heads Everywhere You Go
Are you looking for a stylish and edgy haircut that will make you stand out from the crowd? Look no further than the Faux Hawk haircut!
This trendy haircut features a strip of hair running down the center of the head, mimicking the iconic Mohawk hairstyle.
But don't worry; you won't have to shave the sides of your head to rock this look. The Faux Hawk allows you to keep some length on the sides, giving you the best of both worlds.
Whether you have short or long hair, the Faux Hawk is a versatile and bold choice for any fashion-forward individual. So get ready to turn heads with this trendy haircut!
Faux Mohawk Vs Hawk?
The faux Mohawk has a strip of hair on the head that runs from the forehead to the back, with hair on the sides cut almost the same size as the strip. A hawk has shaved sides with a dramatic strip.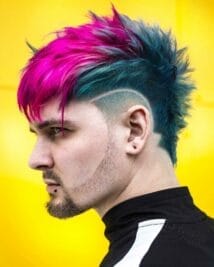 How to Style a Faux Hawk?
You can set the faux hawk naturally or with hair gel. If your hair is straight or fine, just wet your hair and let it dry before applying a styling product.
But if your hair is thick or wavy, you should blow dry and brush it. Then, use the product and style the strip into a tapering wedge shape.
Faux Hawk Fade
This hairstyle features a wider area of long hair than a Mohawk. The sides and the back hair are shaved or cropped. It's easy to style and gives you a bold look.
Classic Faux Hawk
It looks the same as a modern quiff and a pompadour. The sides are short, while the top has full and long hair. It's a stylish style that can look good on you.
Spiky Fohawk
Create a line of hair in the middle of your head. You can leave the hair on the sides as they are or trim it a little.
Then, with the help of hair products, make the midline spiked. This gives you an even more stylish and unique look.
check this for a perfect spiky haircut!
Taper Fade Faux Hawk
With the taper fade faux hawk, the hair on the sides shortens as you reach near the ears. However, the long midline hair's length is maintained according to your face shape.
This style combines the classic taper fade with the edginess of a faux hawk, creating a unique and modern look.
It's perfect for those who want to add some flair to their short haircut without going too extreme such as Broccoli Haircut. The taper fade faux hawk is a popular choice among men who want to experiment with different hairstyles and make a bold statement.
Faux Hawk Undercut
This haircut involves closely-shaved sides and back and longer top hair. The haircut will make you look youthful and stylish.
Wavy Faux Hawk
This style adds a unique and edgy twist to the classic faux hawk and can be tailored to your desired level of texture and volume. It's perfect for those who want to add some personality to their look
All you need with this hairstyle is to make your faux hawk wavy. If your hair is not wavy naturally, apply some products to the strip to make it wavy.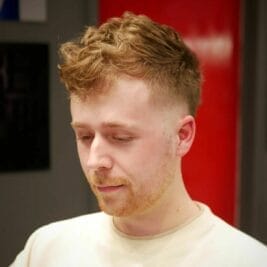 Pompadour Inspired Fohawk
This hairstyle emphasizes volume. The hair at the top is styled to be thick and fuller.
You can add other modern styles, like a side part with this style. It's a unique and elegant style. all you need for a pompadour haircut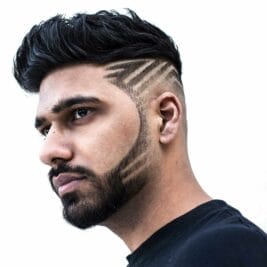 Longer Faux Hawk Brushed Up
This features long hair middle line hair. The hair on the sides is trimmed into a medium size.
The long hair is then brushed up. The haircut will make you outstanding.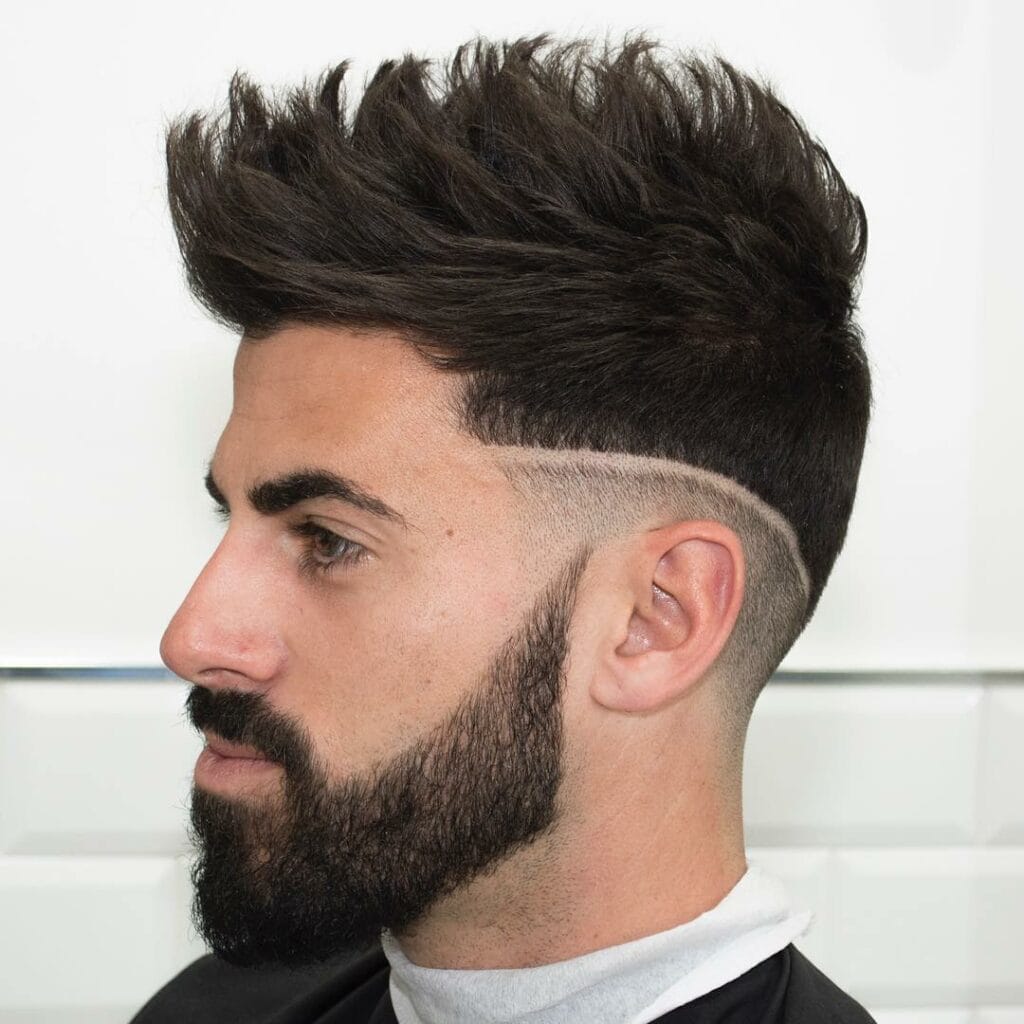 Low Fade Fohawk
The fade in this haircut is very conspicuous. It goes very close to the natural side hairline to the back of the ear. It's the haircut you need if you want to show your uniqueness in your hairstyle choices.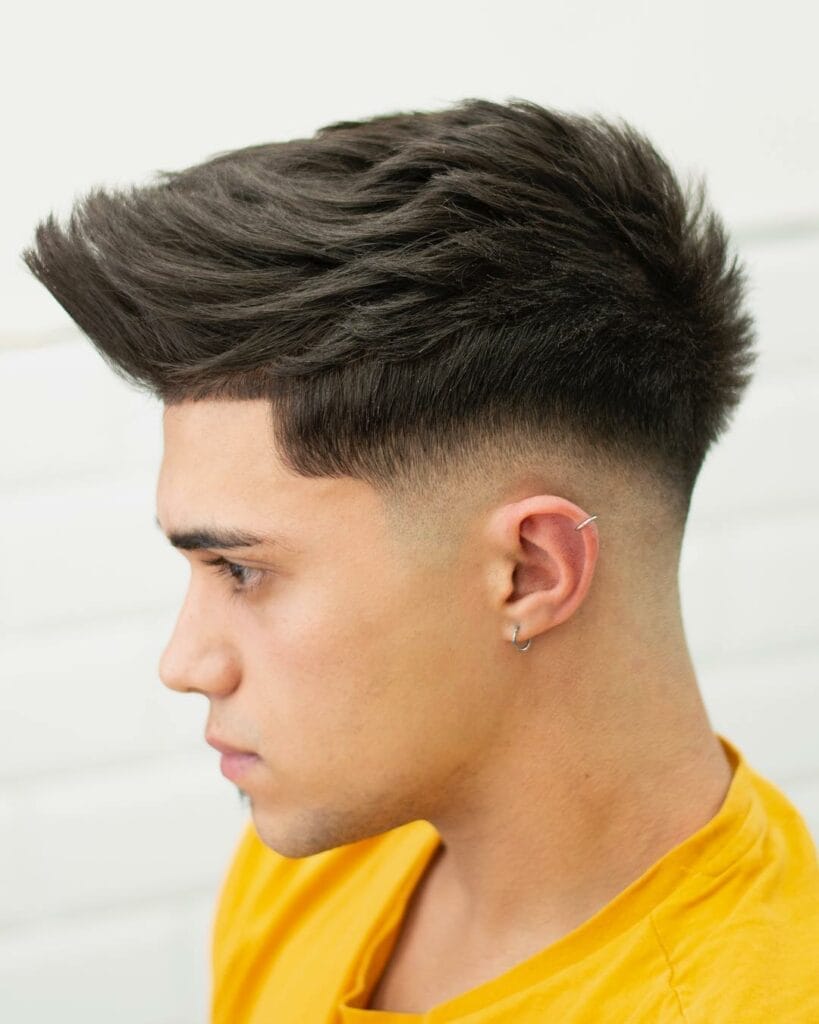 Faux Mohawk Braid
So you want to give your faux Mohawk a new look? One of the adorable styles you can add to your faux Mohawk is braiding it. You can braid the top section of your hair and secure it with an elastic band or bobby pins.
You can also add beads or hair accessories to give it a unique and stylish touch.
A braided faux Mohawk looks adorable, and you will definitely LOVE this look.
Faux Hawk Mullet
If you want a new style with your faux hawk, you can deny it some length on the top, front, and sides but leave longer hair at the back.
The midline hair must, however, be visible. This is a look for bold people, so if you are bold, you can try it.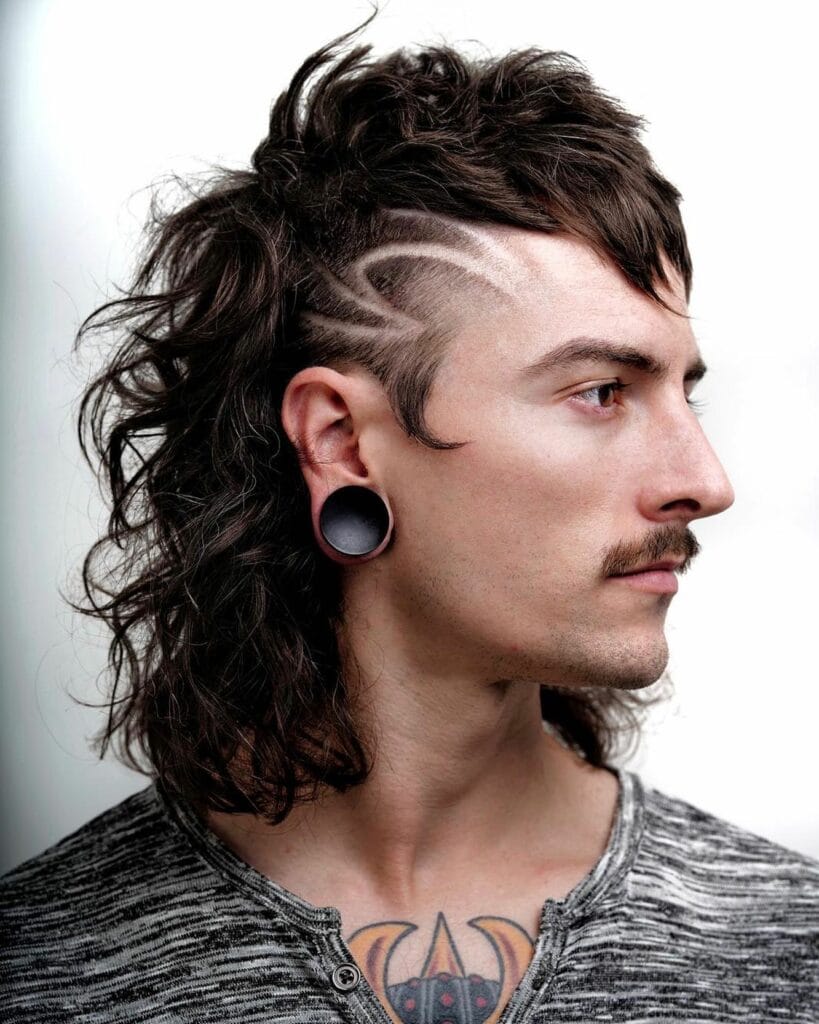 New Faux Hawk With Beard
A new faux hawk is combined with a part on the side. You can have a single line or two lines at the side to give your faux hawk a modern, stylish look.
This look is complemented by a beard. This is one of the confident looks you can try to change.
Long Faux Hawk
If you want to have this hairstyle, you must be in LOVE with long hair. You should also be ready for a dramatic look, so try it only if you are bold enough for the new look in town.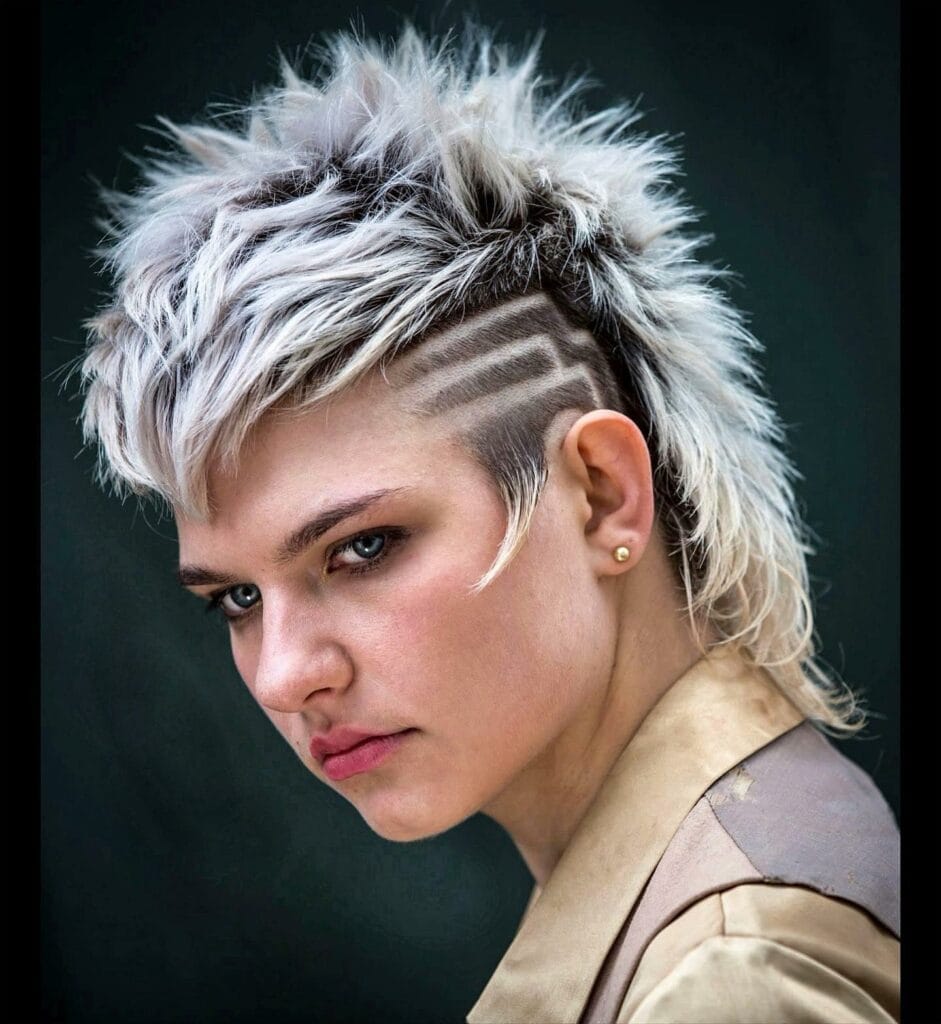 Shaggy Faux Hawk
Here, you need to make your faux hawk look unkempt. You can try many shaggy looks with this hairstyle. You can style your faux hawk shaggy with your hands.
You don't need a hair product in this case. This is a crazy hairstyle that will give you a masculine look.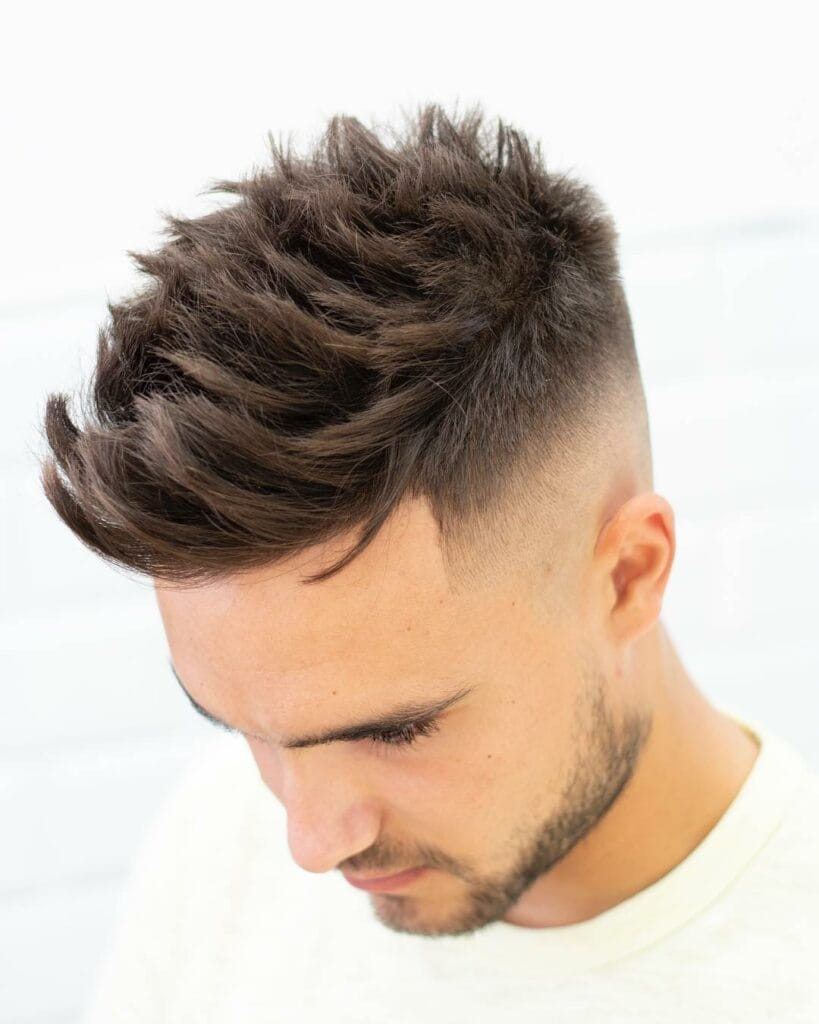 Volume Fohawk
This faux hawk features a sharp fade line and majors on volume. This hairstyle will be great for you if you have thick hair.
However, you can buy numerous hair volumizers from the cosmetics shop, which will help you achieve the volume you want for your fohawk.
Skin Fade Faux Hawk
The fade goes close to the skin. You will see this modern look with many men on the streets.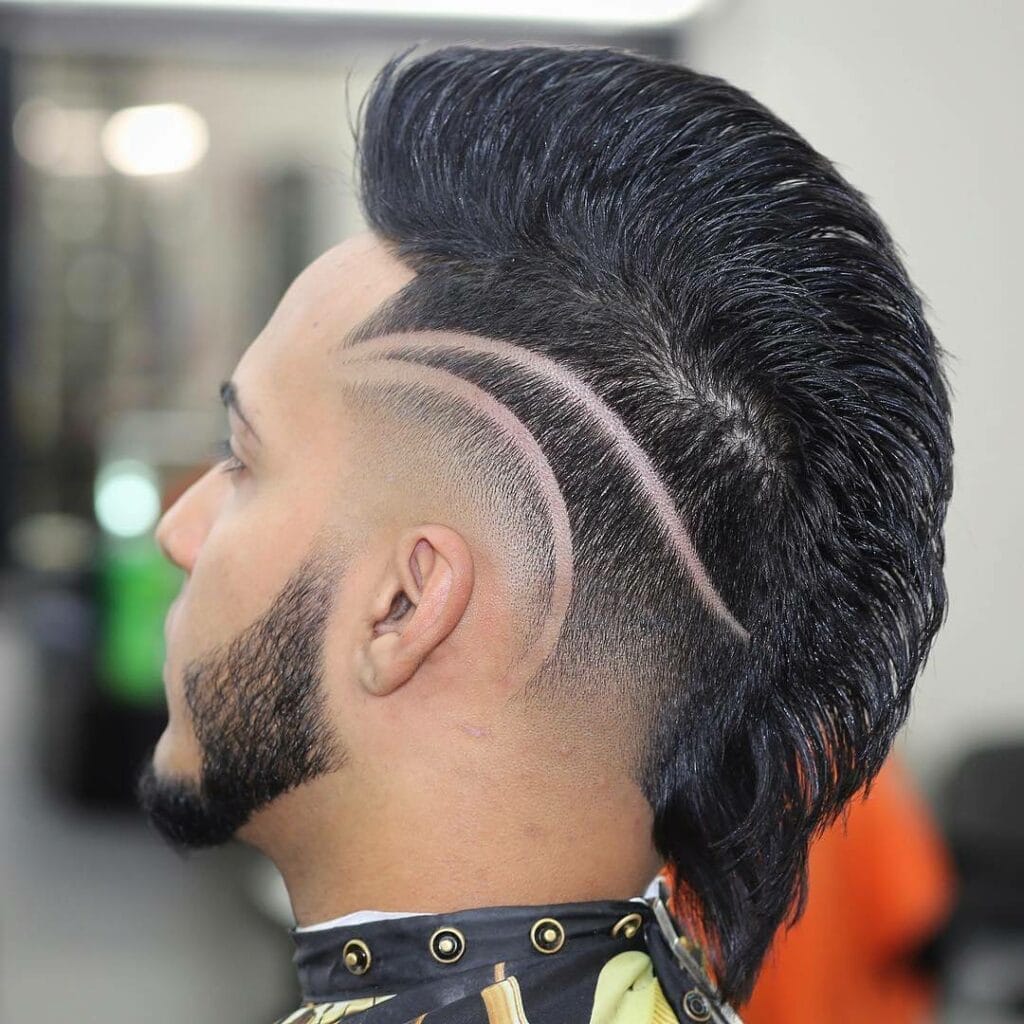 Buzz Cut Faux Hawk
The strip of the hair is cut short while the hair on the sides is buzzed.
If you want a simple and easy to maintain faux hawk, this haircut comes in handy. You will have a cool and stylish new look.
Curly Faux Hawk
A curly faux hawk is good on curly hair.
However, even though your hair is not curly, you can achieve the look by adding hair products. Just make the long hair curly, and you will be good for the new attractive look.
Faux Hawk High Fade
Your fade should start and the point between your ears and the temples, which means the fade will start halfway.
This gives you a perfect look that shows off the contract and the length. To maintain faux hawk with high fade, you must often shave the hair on the sides and back.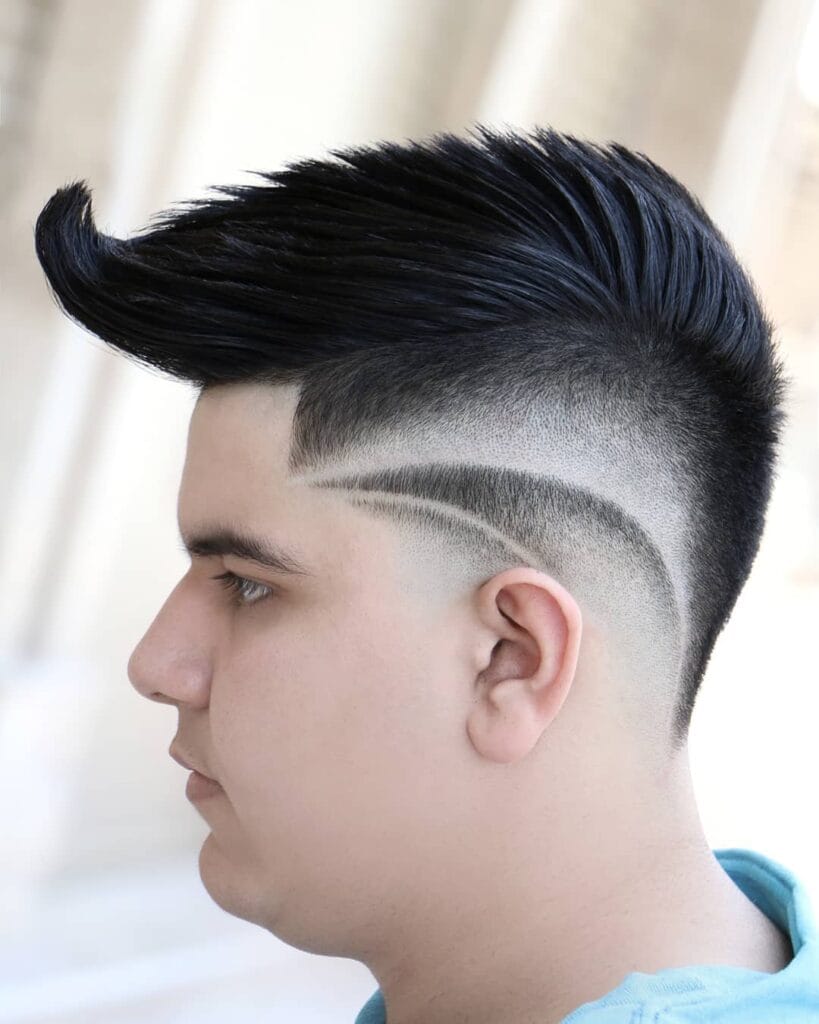 David Beckham Faux Hawk
David Beckham faux hawk was one of the popular hairstyles two decades ago. But the hairstyle has never grown old. On the contrary, its style is one of the adored haircuts of the modern generation.
To have this style, you just need to tell your barber to trim the sides with scissors and leave some length at the top.
You can tell the barber the size you want on the sides and at the top for an edgy, stylish look.
Faux Hawk Mid Fade
With this hairstyle, the gradual tapering begins an inch above the year. This gives the contrast between the mid fade and high fade. This will give your faux hawk a unique look.
Additionally, the faux hawk mid fade is perfect for guys who want a bold and edgy look without going too drastic. It's a great way to add some personality to your hairstyle without committing to a full faux hawk.
This style is also great for men who have thick hair, as it helps to control the volume and keep your hair looking neat and tidy.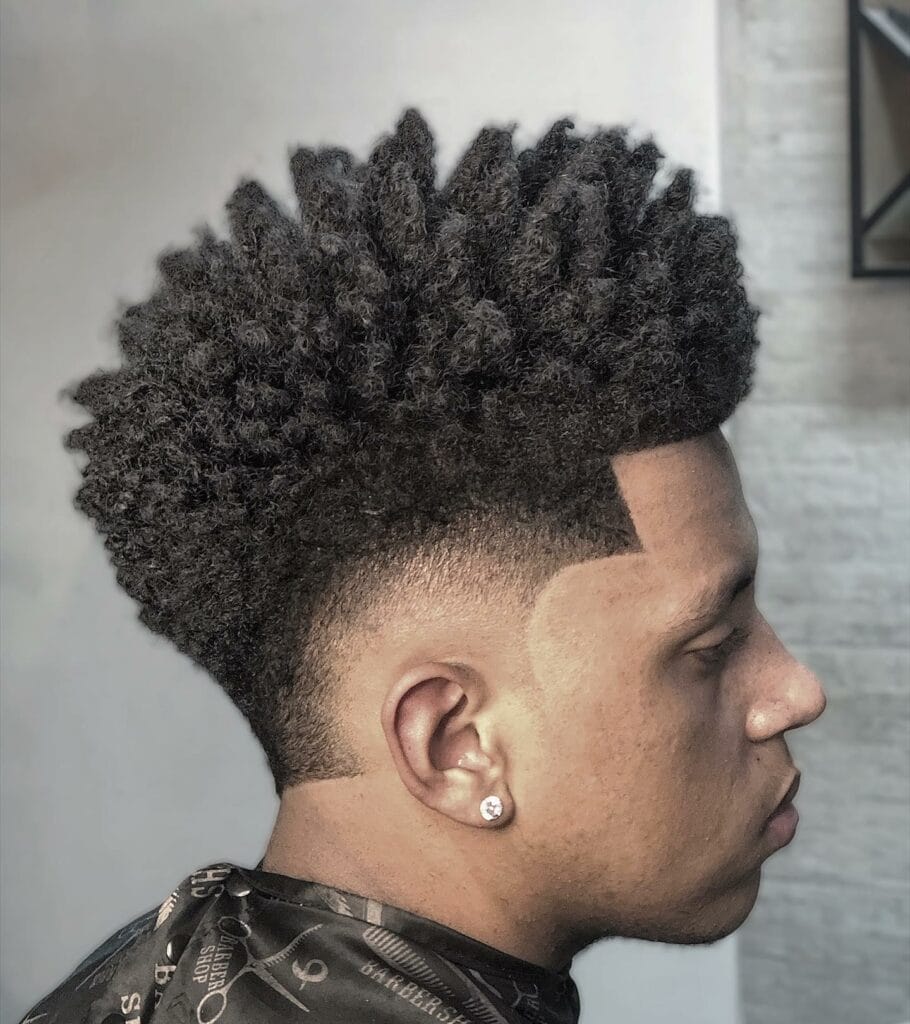 Faux Hawk With Angular Fringe
If you want a faux hawk with angular fringe, tone the faux down a little to create a hawk. Then, cut the fringe at an angle and style it forward to lie on your forehead.
Even though it may take some time to style your hair this way, the look is worth the try. It's one of the most admirable hairstyles you can try.
Messy Faux Hawk
If you want a hairstyle, you will not need much time to style, or you won't be styling from time to time, messy faux hawk is the style for you.
You can style your messy faux hawk naturally without any product. However, if you want a better cool messy look, you can use products like sea salt, mousse, putties, hairspray, and clay.
This product will help you achieve the messy style look you want.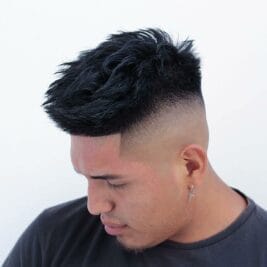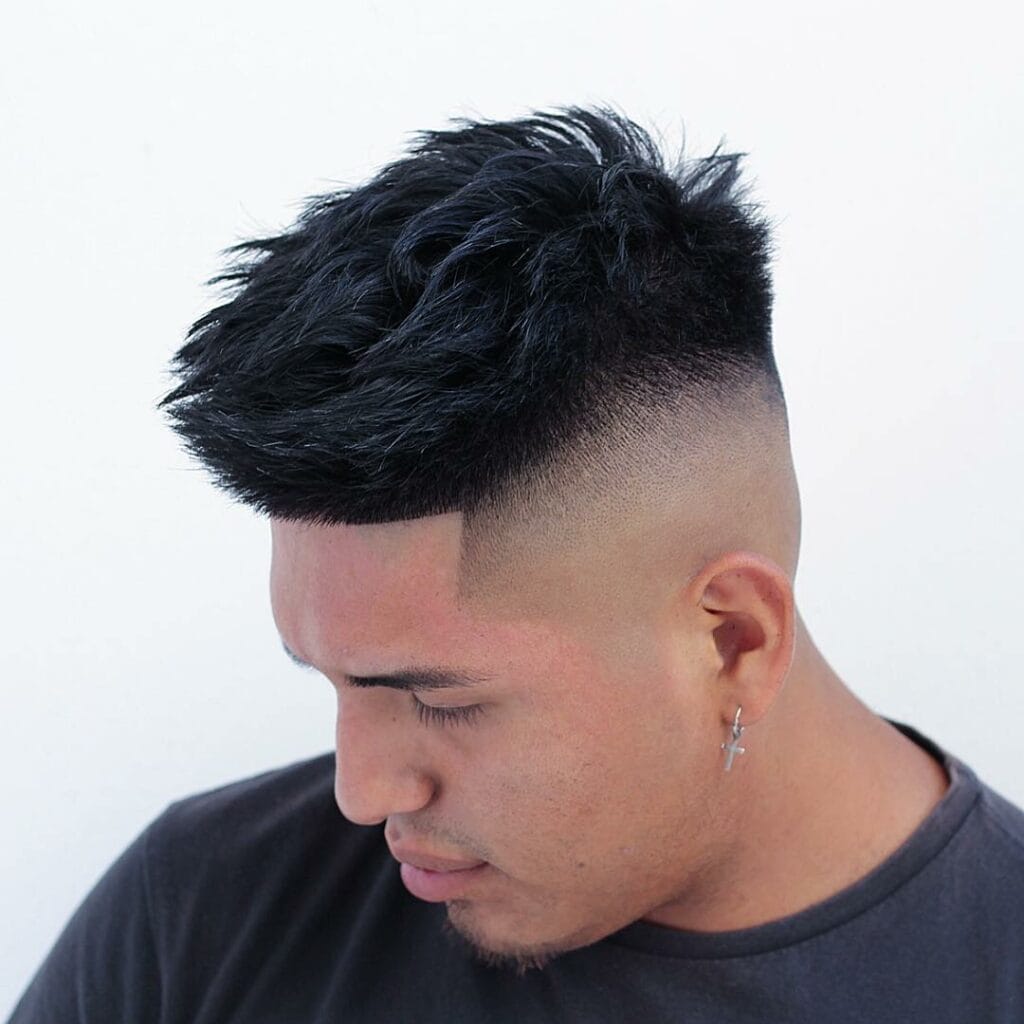 Faux Hawk With Shaved Sides
If you want a unique faux hawk, it's time to shave the sides. Just maintain the length of your faux hawk and tell the barber to shave sides.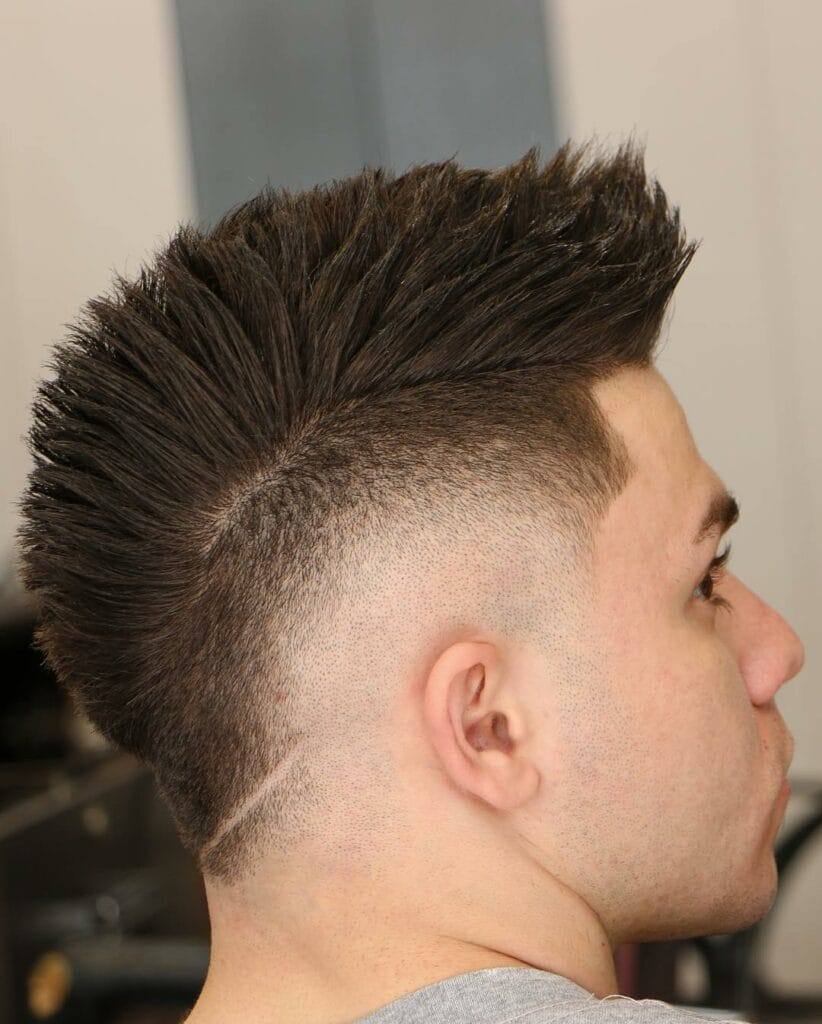 Disconnected Undercut Faux Hawk
This unique style features a sharp line on the side. The hair on the sides is cut under varying lengths to create a disconnected undercut.
This bold hairstyle will make you look different from the rest of the people with a faux hawk. Give your faux hawk a new unique look.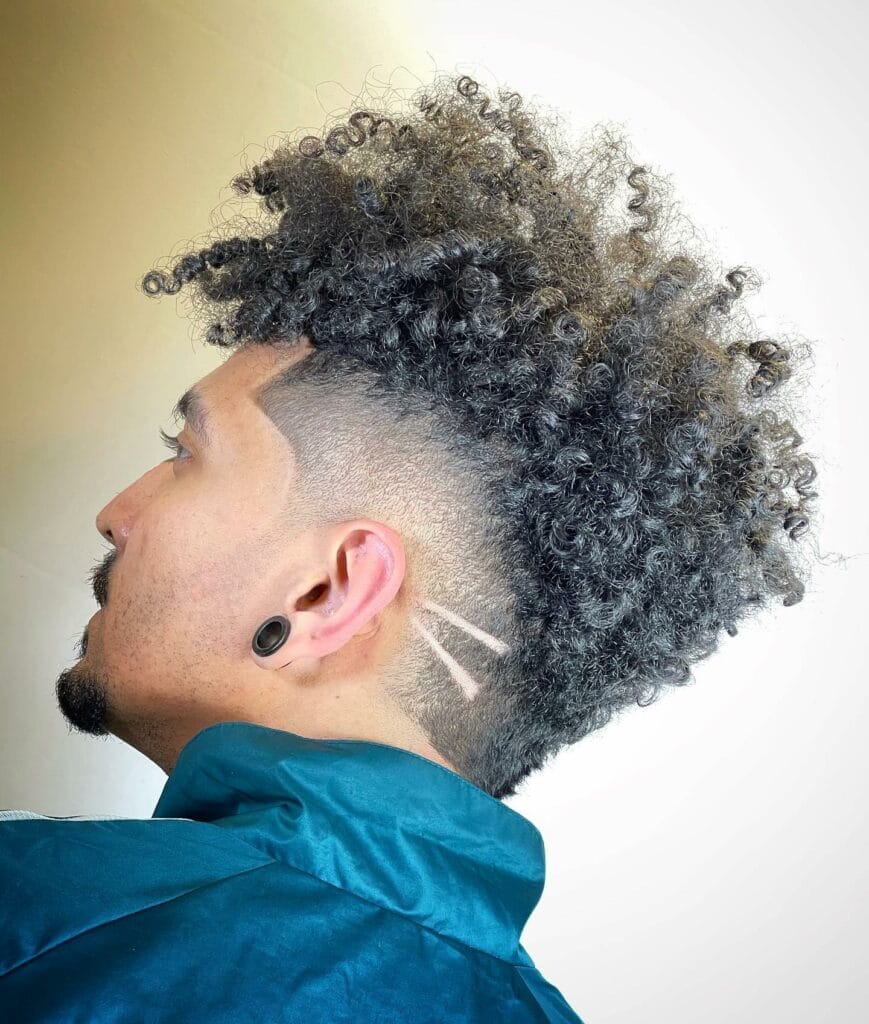 Burst Fade With Wavy Top
This is not any other fade you see in every guy you meet on the streets. This is a stylish haircut that will make heads turn.
A burst fade features a semi-circular shape above the ear. The fade ends just behind the ear, so it doesn't continue toward the nape of the neck.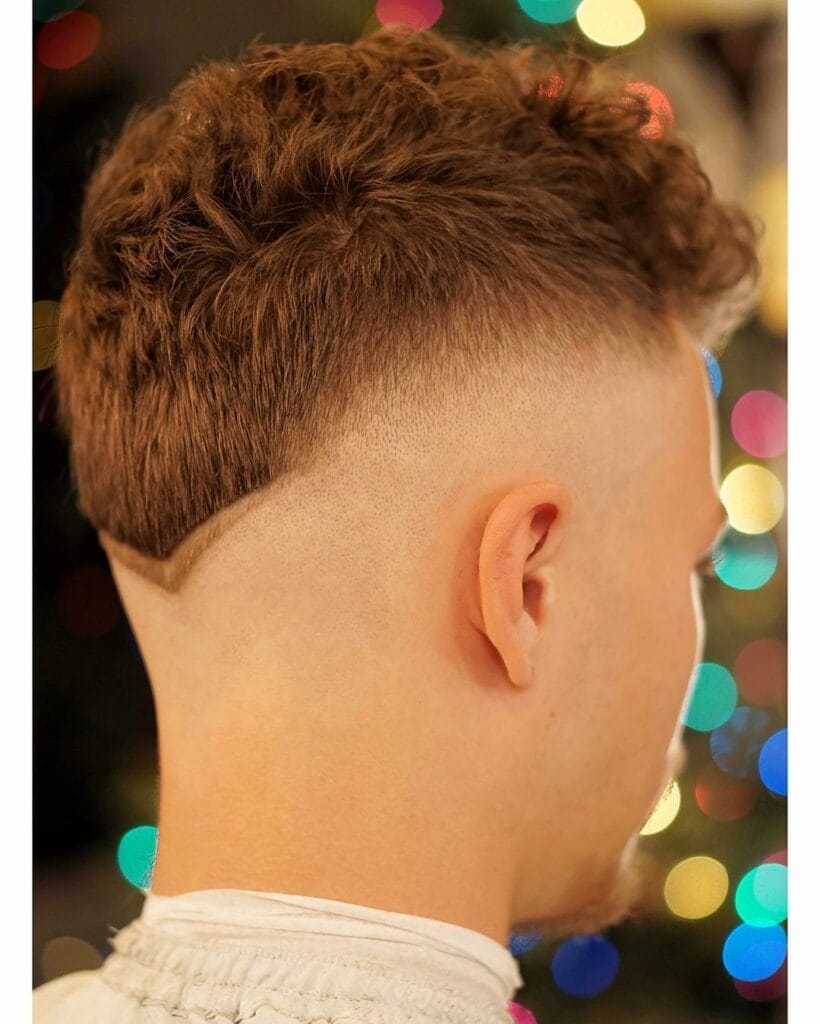 Boy Faux Hawk Haircut
Your boy, too, can rock a faux hawk haircut. If you want a sharp manly look together with your boy, ask the barber for a boy faux hawk haircut while you have a faux hawk with a fade. This will be an amazing look for your boy.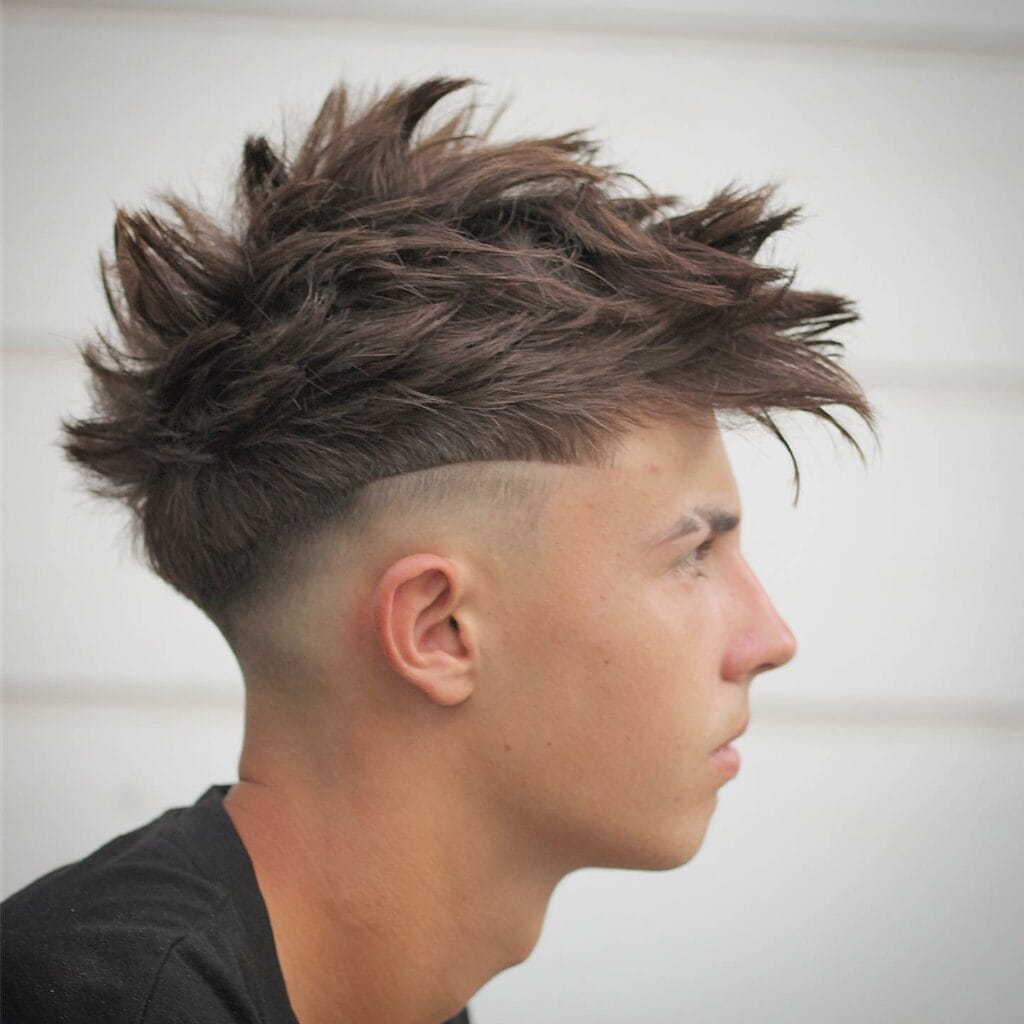 Faux Hawk Haircut Black Male
There is numerous faux hawk haircut that will make black men look distinct. If you are looking for a modern, stylish hairstyle as a black man, you shouldn't worry, these faux hawk haircuts will sort you out.
Braided faux hawk, a faux hawk with an undercut, spiked faux hawk, a curly faux hawk, a faux hawk with a fade, etc.
When you go to the barber, you will see several other faux hawk styles you can choose from. There is always something for everyone when it comes to hairstyles.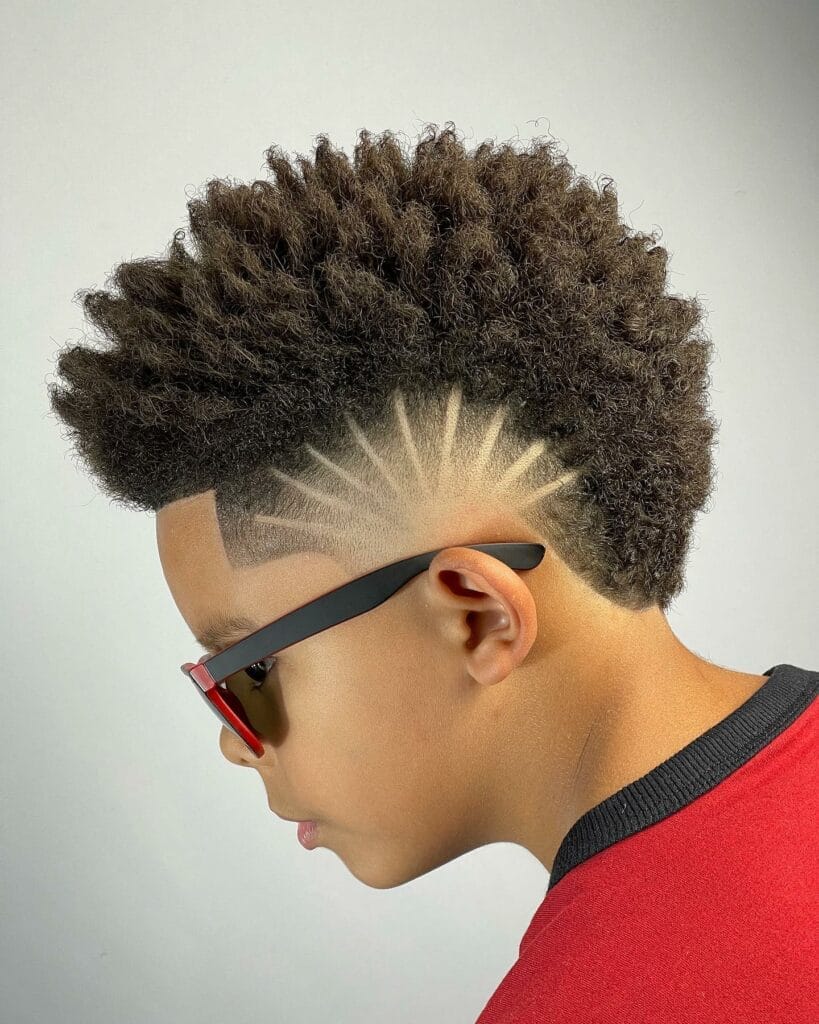 FAQs
Are Faux Hawks Still In Style?
Yes, this hairstyle is still one of the stylish hairstyles you can put on and fit on casual and official occasions, depending on how you style it.
How To Ask For A Faux Hawk Haircut?
Just tell the barber to cut short hair on the sides and leave a strip of hair in the middle that runs from the front to the back. showing images is the best way.
Is A Faux Hawk Low Maintenance?
Yes, most faux hawk styles don't need much maintenance. Some faux hawks require regular trimming and styling, while others can be left to grow out without much upkeep
Does A Faux Hawk Work With Thin Hair?
Yes, they layer on one another, forming an excellent faux hawk.
A faux hawk can work with thin hair, but the specific style and cut will depend on the thickness and texture of your hair. You can ask your hairstylist to create a faux hawk that is tailored to the thickness of your hair, using techniques such as layering, and adding volume at the crown. Also, you can use hair-thickening products and styling techniques to add volume and fullness to your hair.
Is Faux Hawk Good For Round Face?
A faux hawk can be a good hairstyle option for people with round faces, as it can help to create the illusion of a more defined jawline and elongate the face. For round-face men, a longer, tapered faux hawk with a side part can help to create a more angular look, while a shorter, choppier cut can add volume and texture to the top of the head.
When Were Faux Hawk Popular?
In the early 2000s. The faux hawk (short for "fake Mohawk") was a popular hairstyle in the early 2000s, particularly among alternative rock musicians like Green Day and Billie Joe Armstrong. It was also popular among the general public and was often seen as a more subtle, mainstream version of the traditional Mohawk.
Khamis Maiouf is a professional barber who graduated from Hinckley College in England with a degree in hairdressing. He has also won several barbering contests and successfully operated a barbershop for the last two decades. As a skilled hair stylist for 20 years, his goal is to teach others how to achieve a beautiful appearance through their hairstyles.