How to Use Pomade for Men: The Ultimate Hair Styling Guide
Welcome to the ultimate grooming guide, where I delve into the world of men's hair care and unlock the secrets of "how to use pomade" for a polished, suave, and stylish look.
As you embark on this journey to discover how to use pomade for men, you'll learn the intricacies of selecting the perfect pomade to suit your hair type and desired style, as well as mastering the art of application for that flawless finish.
In this comprehensive guide, I will be taking you through a helpful guide on how to use pomade.
What Is Pomade?
Today, I am diving into the world of pomade, a versatile styling product that has been a fan-favorite for decades.
I'm super excited to share everything I know about this fantastic product with you, so let's jump right in!
At its core, pomade is a hair styling aid that typically comes in a paste, cream, or wax-like consistency.
Offering a wide range of hold and shine levels, this marvelous product can help you achieve various hair styles, from slick and polished to textured and tousled.
Pomades have come a long way since their GREASY, old-school roots, and now boast water-based or oil-based formulations, catering to diverse hair types and preferences.
Intrigued by pomade's history? Let's take a quick trip down memory lane!
Although some sources trace pomade's origins back to ancient Rome, it became particularly popular during the 1950s and 60s, when iconic, well-groomed hairstyles like the pompadour and the quiff reigned supreme.
Nowadays, the product remains a go-to choice for both men and women seeking long-lasting, FLEXIBLE hold.
When it comes to application, pomade is a breeze to use! Simply scoop out a small amount, rub it between your palms to warm and emulsify, and then work it through your hair from root to tip.
The amount you'll need depends on your hair type, length, and desired style, but remember, less is more—you can always add extra if needed.
For a shinier finish, apply pomade to damp hair; for a more matte look, opt for dry hair application.
Pomade Types
Now, let's talk about the two main types of pomades: water-based and oil-based.
Water-based pomades: These offer a lighter hold and are easier to wash out, making them a great choice for men who like to switch up their style frequently.

Additionally, they often contain nourishing ingredients like aloe vera and vitamins, promoting healthy hair while you style.

Oil-based pomades: These typically provide a stronger hold and a higher shine level, which is ideal for classic, slicked-back looks.

While oil-based pomades can be trickier to wash out, they often contain nourishing oils like coconut, castor, or jojoba, ensuring that your hair remains hydrated and happy.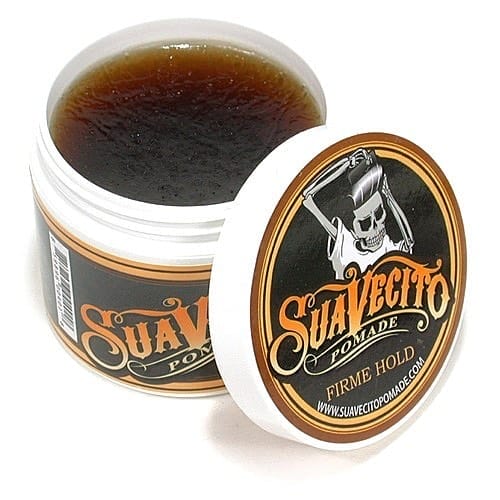 Helpful Guide On How To Use Pomade
Select Your Hair Pomade
When it comes to figuring out how to use pomade, the first step is choosing the right product for your hair type and desired style. Pomades come in various holds, shines, and formulations.
For instance, a water-based pomade offers a medium hold and a natural shine, while oil-based pomades provide a STRONGER hold and higher shine. I always recommend starting with a small amount and increasing as needed.
Take a Shower
Before applying pomade, it's essential to have CLEAN hair, as it helps the product work better and last longer.
Hop in the shower and use your favorite shampoo and conditioner. Make sure to rinse thoroughly to remove any residue, which could potentially interfere with the pomade's effectiveness.
I suggest towel-drying your hair until it's just damp before moving on to the next step.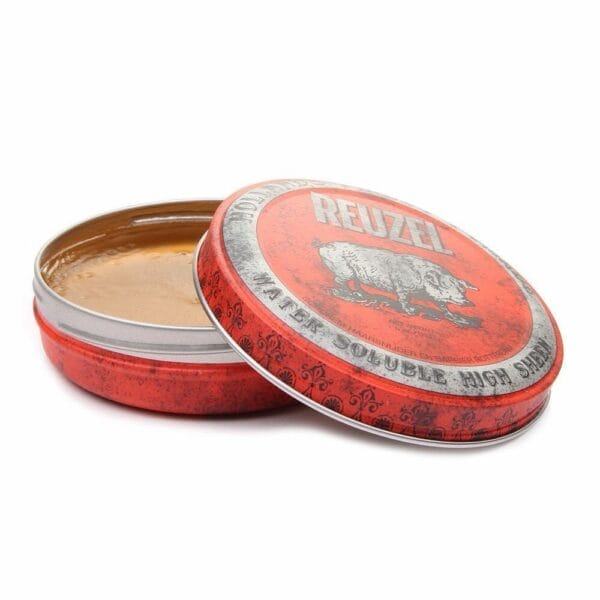 Liquefy the Hair Product
To properly apply pomade, you'll need to emulsify it in your hands. Simply scoop a SMALL amount of the product with your fingers and rub it between your palms until it becomes soft and pliable.
This process helps ensure even distribution and makes the product easier to work with. If you're unsure how much to use, start with a dime-sized amount and adjust accordingly.
Apply the Hair Pomade
Now that your hair is prepped and the pomade is ready, it's time to apply the product. Begin at the roots and work your way to the tips, making sure to spread it evenly.
For better control, use your fingertips to distribute the pomade, focusing on areas that need extra HOLD.
Remember that less is more, and you can always add more products if necessary.
Use a Comb for Even Distribution
To ensure your pomade is distributed evenly, grab a comb and gently run it through your hair.
This helps create a UNIFORM look, preventing clumps and uneven coverage. I prefer using a wide-tooth comb for this step, as it minimizes the risk of damaging your hair and allows for better control while styling.
Settle on a Hairstyle
Now that your hair is prepped and styled, it's time to decide on a final look.
Pomade is VERSATILE, so you can achieve anything from a slicked-back style to a textured, messy look. I often experiment with different styles until I find the one that suits my mood for the day.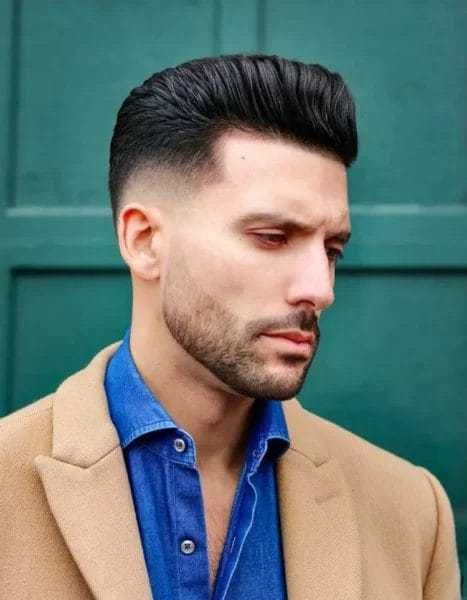 Use Fingers for Detailing
When you're almost done styling your hair, use your fingers for some final detailing. This can help to add texture, define sections, or create more precise shapes.
I find that using my fingers allows for greater CONTROL and a more natural finish than relying solely on a comb.
Control Frizz with a Light Touch
Frizz can be a pesky problem, but it's easy to manage with pomade. Gently apply a small amount of product to the frizzy areas and smooth them down with your fingers.
You can use a light touch to avoid weighing down your hair and creating a greasy appearance.
Maintain Hair Throughout the Day
Pomade is designed to hold your style in place, but sometimes touch-ups are necessary.
To maintain your look, simply reapply a small amount of pomade where needed and reshape your style.
Always keep a travel-sized container in your bag for ON-THE-GO adjustments.
Combine with Other Styling Products
For a more customized look, feel free to combine pomade with other styling products.
Mixing pomade with a hair clay, for example, can provide additional hold and texture. Just remember to use each product sparingly to avoid buildup.
Experiment with Different Pomade Holds
Pomades come in a variety of holds, from light to strong, and it's worth trying different options to find the one that works best for your hair type and style preferences.
Start with a medium hold pomade and adjust from there. You might find that a stronger hold is necessary for more elaborate styles or that a lighter hold gives you the flexibility and NATURAL movement you desire.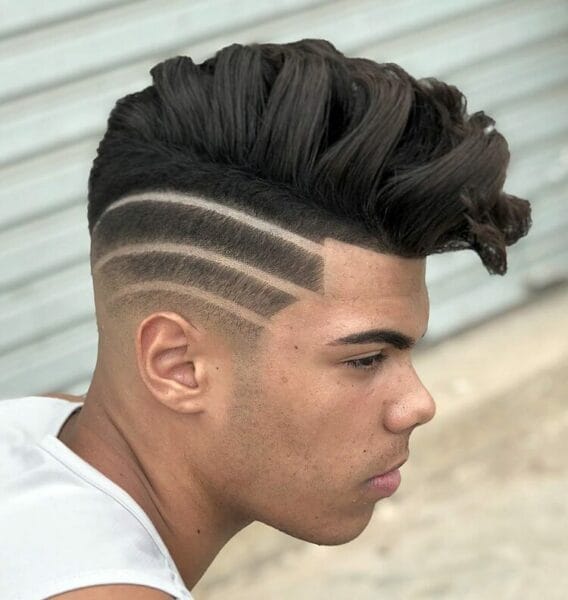 Wash Out Pomade Properly
To keep your hair healthy and prevent product buildup, it's essential to thoroughly wash out the pomade at the end of the day.
Some pomades can be more challenging to remove, particularly oil-based ones.
Using a clarifying shampoo or a shampoo specifically designed for removing pomade to ensure all residue is washed away. Be sure to follow up with a nourishing conditioner to keep your hair soft and hydrated.
Protect Your Hair from Damage
Using pomade and styling your hair regularly can sometimes lead to damage. To minimize the risk, make sure to practice proper hair care techniques.
This includes being gentle when combing, avoiding excessive heat from styling tools, and using a heat protectant when necessary.
Giving your hair a break from styling products every now and then to allow it to REST and recover.
Find Your Ideal Pomade Formula
With so many pomades on the market, it can be overwhelming to find the perfect one for your needs.
Take the time to explore different brands, holds, and formulations to determine which works best for your hair type and desired styles.
Don't be afraid to experiment and mix different pomades until you discover your go-to product.
Once you've found your ideal pomade, you'll be well on your way to mastering the art of using pomade and achieving a wide range of STUNNING hairstyles.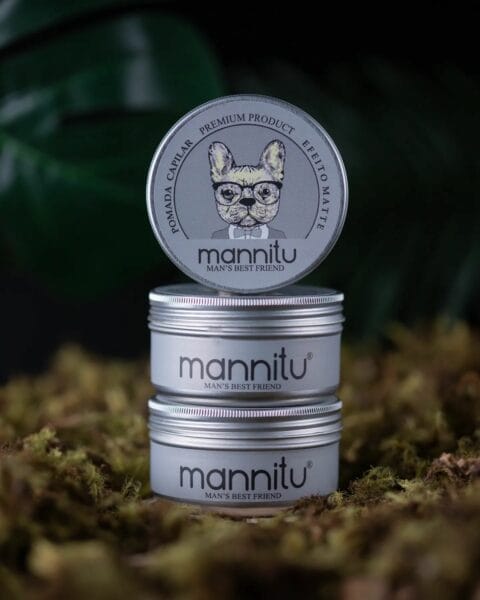 Conclusion
The art of using pomade for men is a versatile and effective grooming practice that can drastically transform one's appearance and style.
By following the right techniques and understanding the variety of pomades available, any man can achieve a polished, attractive look that exudes confidence and sophistication.
Iit is crucial to select the appropriate pomade for your hair type and desired style.
FAQs
How can I REMOVE pomade from my hair completely without causing DAMAGE?
To remove pomade without causing damage, it's crucial to follow a gentle yet effective method. I usually start by applying a GENEROUS amount of oil-based product, such as coconut oil, to my hair.
It helps break down the pomade and makes it easier to wash out. Then, I use a gentle shampoo and warm water to cleanse my hair thoroughly. It might take a couple of washes to remove all the residue, but PATIENCE is key to prevent damage.
How to use pomade for MESSY hair?
When dealing with messy hair, the goal is to achieve a controlled yet effortless look. I find that using a LIGHT amount of pomade works best.
Simply rub a small dab of pomade between your palms and fingers, and then gently work it into your hair from roots to tips.
Use your fingers to create texture and separate strands for a tousled appearance. Remember, less is more when it comes to using pomade on messy hair.
What is the proper technique for applying pomade to achieve the DESIRED hairstyle?
The key to achieving your desired hairstyle with pomade is to start with a SMALL amount and adjust accordingly. I begin by warming the pomade between my hands and applying it evenly throughout my hair.
Depending on the style, use either your fingers or a comb to shape your hair. For a sleek look, comb the hair smoothly; for a more textured appearance, use your fingers to create definition.
Practice and experimentation will help you master how to use pomade for your specific hair type and style.
How to use pomade with SHORT hair?
To use pomade on short hair, begin with a small amount – about the size of a pea – and warm it between your fingers. Then work the pomade into my hair, starting from the back and moving forward, ensuring even coverage.
Use your fingertips to create the desired texture, lifting the roots for added volume if necessary. When you're satisfied with the style, finish with a light hairspray for extra HOLD.
Can pomade be used in combination with other styling products, such as gels or hairsprays?
Yes, pomade can be combined with other styling products to achieve a customized hold and finish. I often apply a light gel or mousse to damp hair before blow-drying to create a solid foundation.
Once my hair is dry, I use pomade to add texture and control. Finally, a light mist of hairspray can be used to LOCK in the style and provide additional hold.
Remember to avoid overloading your hair with products, as this can lead to buildup and a weighed-down appearance.
References:
A perfumed ointment, especially one used to groom the hair. source
Pomade is a greasy, waxy, or water-based substance that is used to style hair. It generally gives the user's hair a shiny, slick appearance. source
Khamis Maiouf is a professional barber who graduated from Hinckley College in England with a degree in hairdressing. He has also won several barbering contests and successfully operated a barbershop for the last two decades. As a skilled hair stylist for 20 years, his goal is to teach others how to achieve a beautiful appearance through their hairstyles.