If you are getting bored with looking at decent beard styles and want to try some unique and weird beard styles, then this article will inspire and make you laugh with creative and weird beard styles. Let's see all the craziest and weird beard styles.
The Pac-Man Weird Beard look
This is the funniest and incredible style you'll ever see. The Pac-Man Beard is a unique style for cookie lovers. This unusual and odd style will show a lot about your personality. If you have the power of doing something unique and weird, then you should try this look. To try this unique beard, you have to grow a thin beard and shave it into a round cookie shape.
Batman Weird Mustache Style
I have never seen this kind of fandom about Batman. This style is not so weird because it's a whiff of showing love and crave to Batman. Only a true lover can do this style. If you also want to show your creativity and personality, then you can go with this look. To do this look, you have to grow a thick beard and draw a batman on your beard, trimming your extra hair. You have to be very careful while shaving your beard on Batman's drawing because one mistake can ruin your perfect beard. After shaving your beard, clean extra facial hair from the cheeks and neck.
A Food Lover Weird Beard Styles
This style is a unique and crazy look for a food lover. You don't need to pick a plate to put all your food in; only this unique and different beard style is enough for you because you can put your food in your beard hole and hang it with braids and a mustache. This style is perfect for a hungry man who can't live without food.
A Designer Weird Mustache Look
If you are concerned about your look and want to try some different beard looks, this weird beard style is best recommended. You don't have to do something weird. A long beard with some cool hair accessories can give you the most stylish look ever. You can style your beard with braids and put ring-sized rubber to make it a designer and impressive beard.
Curly-Spiral Weird Beard Styles
This curly-spiral look will make you laugh, and you'll think about the man who tried it. This style is too weird and distinct. It's a very impressive and cringe beard style. To do this beard, you will need to grow a curly beard and shave it into a round shape.
You have to start shaving your beard from the lower lip and move towards the upper chin. This spiral look is hilarious and perfect for a Halloween party.
Aggressive Weird Cat Beard Look
Cats are too annoying and aggressive, and this weird beard look is a perfect picture of an angry cat. This man beautifully drew a cat on his face and chest. He cuts his mustache in the cat's tail. He colored his beard gray and black.
Weird Monkey Tail Beard Look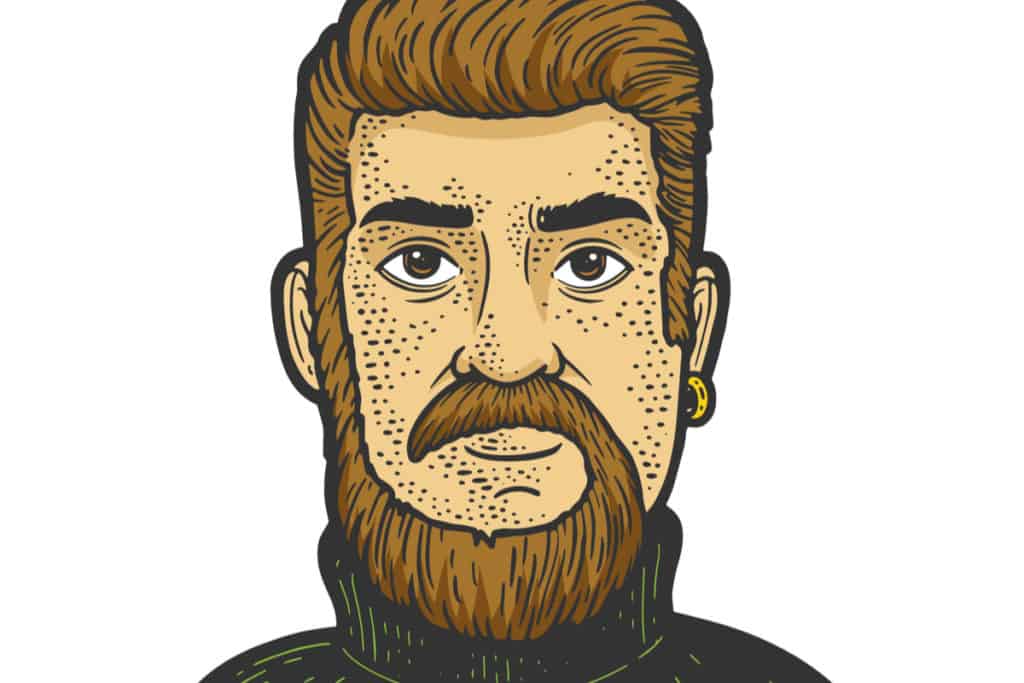 This funniest look will remind you of a tall monkey tail. To get this strange beard style, you will need to shave your beard into a thick and round-shaped beard. You have to start shaving into a straight thick line from your ear to chin and round to your lower lip. Also Read: Top 5 Mexican Mustache and Beard Styles that are timeless
A long Weird beard with Cube Shape
A long beard with a square or boxed-shaped beard is very impressive and stunning. This look is perfect and eye-catching, making you stand out in the crowd. If you want to get attention and gain popularity in town, you can go with this look. This look is also stylish and perfect for an oval face-shaped man.
Iconic Weird Spider Look
A man with an iconic long spider insect beard is the most different and distinct beard look. It is so hilarious and strange to see a spider on the face. To achieve this appearance, you must have a high level of creativity and experience.
A BEARD word Weird beard Style
Have you ever seen a man with a big "BEARD" word? This is the straight and clear answer to your question. In this picture, a man has shaped his braids into a "BEARD" word. This level of creativity is outstanding and rare.
A Star Weird Beard Styles
A man with his unique and distinct beard style is becoming so famous in the world. This 40-year-old man grew his beard too long and turned it into a beautiful and unique star-shaped beard.
Loop Weird Beard Styles
This is the weirdest beard you'll ever see. This look is too cringy, and you have to do nothing with this look; simply shave your beard and hair. Boom! You're ready with your new look. It sounds a bit crazy and odd, but it will never disappoint you.
The Weird Kraken Beard Style
A man with a giant Kraken is too scary and weird. This look changes your mind. It is too difficult to manage this look and hard to grow your beard. This is beyond art that will inspire you. To get this look, you need to keep patience. You have to set your mind and make a decision before following this weird look.
A Weird Windmill Look
This old man, with his long and unique beard style, is too popular in the world. It is hard to carry your beard in the "wind will" shape. This style is perfect for insect lovers. It took nine months to carry this style. If you want to try this, you will need an experienced artist, along with some hard work. To get this type of beard, you will need to follow strict diet rules.
A Weird Dollar Lover Beard Style
Who says money can only buy happiness, look at this picture; a dollar gives this man a weird and stylish look. This man styled his beard into a dollar shape showing his craze and affection for money and dollars. He shaved all his facial hair on his cheeks and neck. He shaped his beard into a dollar sign on his lips and chin. He earned lots of popularity on the internet with his unique beard look.
Wired Long and Half Round Beard
This look is a complete style in itself without any effort or cost. This half-shaved loop beard is too strange and silly. A man with a flat tummy and oval face can try this funniest look. This style gives you an extraordinary and unique Halloween party look. The best idea is to try this look on Halloween month and do something different with yourself.
A Weird Mercedes Car Lover Beard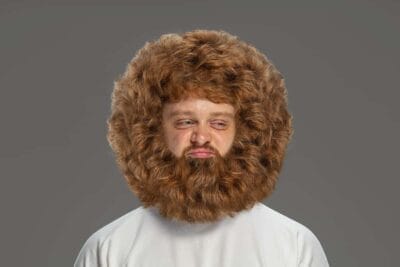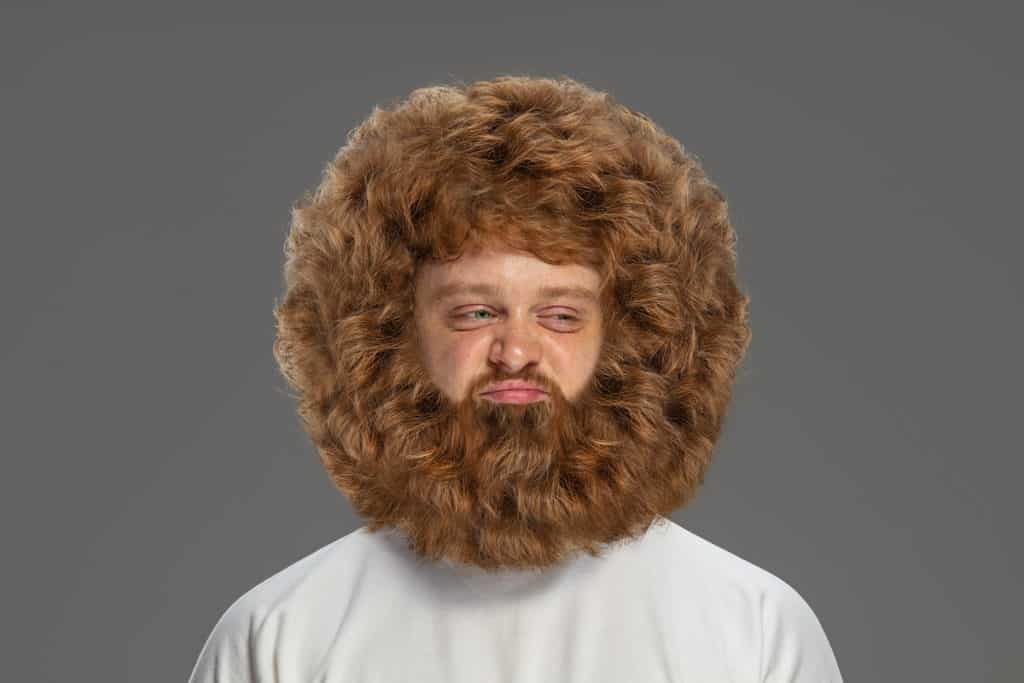 A man with a Mercedes logo is the most viral picture on the internet. This man shaped his beard into a Mercedes logo. He grows his beard too long and ties it into the Mercedes logo. This appearance shifts your entire mentality and introduces you to a new level of creative and fleshy concepts.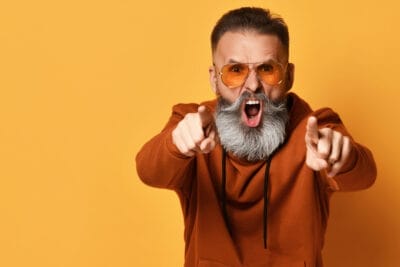 If you also want to try this look, you should have a long straight beard with some beard products like gel that stick with your hair and help to turn your beard into a Mercedes logo.
Weird Downward Spiral Beard Style
A unique and stylish downward spiral beard was famous in the 20th century. This spiral rounded-shaped beard style is too trendy and distinctive. To do this style, you need a skilled hairdresser to shape your beard into a spiral, giving you a perfect finishing look.
Weird One-Sided Full-Length Beard
It's a very simple and funny beard style. It looks like a barber forgot to shave the hair on the left side. If you want to participate in the weirdest style, then this is the best-recommended style for you. This style doesn't require your time and maintenance. You have to grow a long beard and shave it from one side. You have to clean your half mustache and beard from the cheeks and chin to follow this style.
Weird Round Braids On Cheeks Beard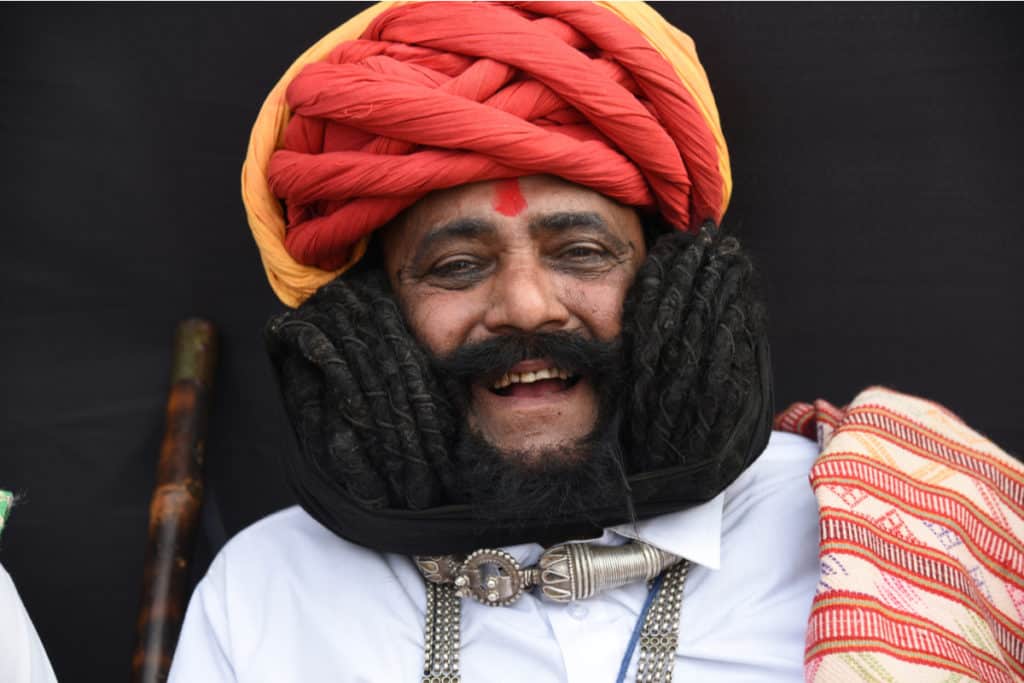 This style was inspired by an old man beard style from India. This man turned his long beard into two braids and rounded around the cheeks. He styled his beard to show his culture and the traditional beard style in India. It's hard to get the same beard style because you have to be skilled in braids to round them without using gel or beard products.
A Weird Villain Look Beard Look
All villains have a unique and funny beard style in movies or cartoons. This is inspired by a movie, where the villain character is most hated, but his beard and looks are always on the top. This beard look is designed for villains. This look suits strong and antisocial personalities. If you want to participate in a film, you can try this beard style for a unique look.
A Weird Beard Style Look
LoL…this beard look is fully dedicated to professional men. This sign always reminds you about emails and helps you to check your mail inbox. A true email-obsessed person can try this look at least once in his life. This style with clean cheeks and neck area and centered with a "@" sign is too funny and weird. You don't need to set alarms for checking your mail inbox because this style is enough to remind you to check emails and reply to them.
A Weird Handlebar Beard Style
A stubborn man with a handlebar looks scary and weird. A man with a long mustache styled with a handlebar is always in trend, and it comes with new beard styles in the 21st century. To do this look, you have to grow your mustache long and turn it into a handle. You have to have the patience to follow this strange beard style. This look perfectly fits drama parties.
A Weird Fu Manchu Beard Look
A Fu Manchu beard inspired by Chinese culture and its traditional outlets. Many Chinese still prefer this cool beard style in the 21st century. If you also want to follow this style, you will have to grow your beard up to your chest and remove all the facial hair from the cheeks and neck.
You have to part your beard into two braids. You can leave your hair open or do braids on both sides. A long mustache with a beard gives you a classic look.
A Weird Goatee Style Without Mustache
A goatee look is always the favorite and first choice for everyone, but if you want to try something new and weird, you can customize your beard into a goatee. You can follow this look with a goatee beard but without a mustache. It looks odd but cool when you carry this with a thin goatee style.
Weird Horseshoe Beard Look
Horseshoe style is also recommended for men who don't want extra facial hair.
A horseshoe beard is a weird style, but when you customize this style, it looks more classical and rare. To do this look, you will need to grow your mustache into a down shape and shave your chin in the middle. You will need two equal straight lines from your mustache to the chin.
Weird Mutton Chops
A mutton chops style is listed as the most viral weird beard style. This style is unique and funny. Mutton chops with a mustache are the perfect look for playing a funny character in movies or shows. This unique style makes you laugh. A fat man with this style looks so dumb and crazy. This style is good for attracting people.
A Cringy Napoleon Imperial Weird Beard Style
Napoleon Imperial style is another most cringe and weird style. This look with a single-lined shape, long beard, and two thick handlebar beards was too popular in ancient times. If you want to grab attention and attract people, then you can go with this look.
Conclusion
Now you have seen the 28 most funny and weird beard styles. Some of them are ideal for theme party looks and fashion, while others are ideal for sporting your unique beard. If you want to try some of these extremely weird beard styles that many guys have the guts to try on themselves? If you can discover something from these 28 weird beard styles that suits your own personality! Go ahead and Get it now.