How to Stop Beard Itch and Enjoy a Comfortable, Stylish Look
BEARD itch is a common yet often overlooked problem that many men face when growing their facial hair.
This irritating sensation can range from a mild annoyance to a truly unbearable experience, putting a damper on the excitement and confidence that comes with sporting a beard.
In this article, I will delve into the root causes of beard itch and provide practical tips and techniques to help you maintain a comfortable, itch-free beard.
By understanding the various factors that contribute to beard itches, such as skin sensitivity, beard growth stages, and grooming habits, you'll be well-equipped to prevent and alleviate this PESKY problem.
So, get ready to embark on a journey to a more enjoyable and fulfilling beard-growing experience, free from the itch and irritation that has plagued so many before you.
Causes of Beard Itch
One common concern among men growing a beard is how to stop beard itch.
I experienced this issue myself when I first started growing my FACIAL hair, and I know how uncomfortable and irritating it can be.
To address this problem effectively, it's essential to understand the underlying causes. Here, I'll discuss some common reasons for beard itch and provide practical advice on how to alleviate it.
Inadequate Hygiene
Poor hygiene can lead to a buildup of dirt, oil, and dead skin cells on your face, resulting in itchiness.
When I first began growing my beard, I didn't realize that I needed to adjust my grooming habits.
Regularly cleansing your beard with a gentle shampoo and conditioner can significantly reduce the itchiness you may be experiencing.
Dry Skin
Dry skin under the beard can cause itchiness, particularly in cold or dry climates.
To keep my skin moisturized and prevent beard itch, I started using high-quality beard oil or balm.
These products not only help to keep your skin hydrated, but they also promote healthier beard growth.
Ingrown Hairs
Another reason behind beard itch is ingrown hair.
They occur when hair grows back into the skin, causing inflammation and irritation.
I learned that using a beard brush or comb daily can help to prevent ingrown hairs by keeping the hairs growing in the right direction.
New Beard Growth
During the initial stages of growing a beard, you might experience itchiness as the hairs begin to push through the skin.
I remember this stage well, and it can be quite uncomfortable.
However, the good news is that this type of beard itch usually subsides after a few weeks as your skin becomes accustomed to the new growth.
Allergic Reactions
Sometimes, beard itch can be a result of an allergic reaction to grooming products.
If you suspect this might be the case, try switching to a hypoallergenic beard shampoo and conditioner.
I found that using all-natural products with fewer chemicals and fragrances helped to minimize irritation and itchiness.
How To Prevent Beard Itch
Wash Regularly
One of the most effective ways to prevent beard itch is by washing your beard regularly.
I've found that using a gentle shampoo designed specifically for beards can make all the difference in keeping the skin underneath clean and itch-free.
However, it's important not to over-wash, as this can strip the skin of natural oils and worsen the itch.
Aim for washing your beard 2-3 times per week to maintain cleanliness without causing irritation.
Exfoliate Gently
Exfoliating is another essential step in stopping beard itch.
By gently removing dead skin cells and trapped debris, you'll reduce the likelihood of itching and promote healthier beard growth.
Personally, I use a beard brush or exfoliating scrub once or twice a week to keep my beard and the underlying skin in good condition.
Remember to be gentle and avoid scrubbing too hard, as this can cause irritation and exacerbate itching.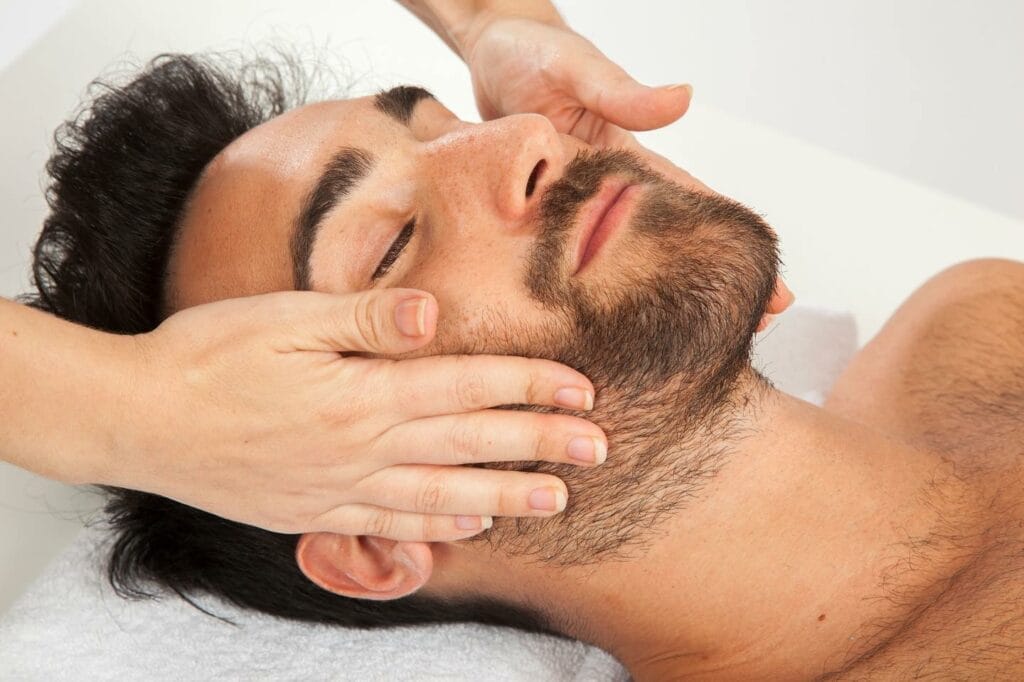 Moisturize Daily
Proper hydration is key in learning how to stop beard itch.
Applying a good-quality moisturizer to the skin beneath my beard daily can significantly reduce itching and discomfort.
Look for a MOISTURIZER that's specifically formulated for beards or sensitive skin, and remember to apply it evenly to keep the skin well-hydrated and itch-free.
Use Beard Oil
Beard oil is a game-changer when it comes to tackling beard itch.
Not only does it moisturize the skin and hair, but it also helps to soften the beard and reduce irritation.
I apply beard oil daily, MASSAGECit gently into the skin beneath my beard to ensure full coverage.
Choose a high-quality beard oil containing natural ingredients like JOJOBA oil, argan oil, or coconut oil for the best results.
Trim Carefully
Keeping your beard well-trimmed can help prevent itching by reducing the chances of ingrown hairs and skin irritation.
When I trim my beard, I make sure to use sharp, clean tools to avoid pulling on the hair and causing discomfort.
Regularly maintaining your beard's shape and length can play a significant role in stopping beard itch.
Comb or Brush to Keep Beard Itch at Bay
Regularly combing or brushing your beard can help prevent itchiness by distributing natural oils and removing tangles.
Using a wide-toothed comb or a boar bristle brush works best for my beard.
This simple routine can make a big difference in keeping your beard looking and feeling its best while reducing the chances of beard itch.
Avoid Irritants
One thing I've learned is that certain products or ingredients can cause beard itch.
To minimize irritation, I avoid using harsh soaps, shampoos, or fragrances on my beard.
Opt for mild, fragrance-free products that are specifically designed for beards to ensure your beard stays itch-free and healthy.
Pat Dry
After washing your beard, it's crucial to pat it dry gently with a clean towel. I've found that rubbing my beard vigorously with a towel can cause irritation and itching.
Instead, gently squeeze out any excess water and pat your beard dry to keep the skin underneath healthy and itch-free.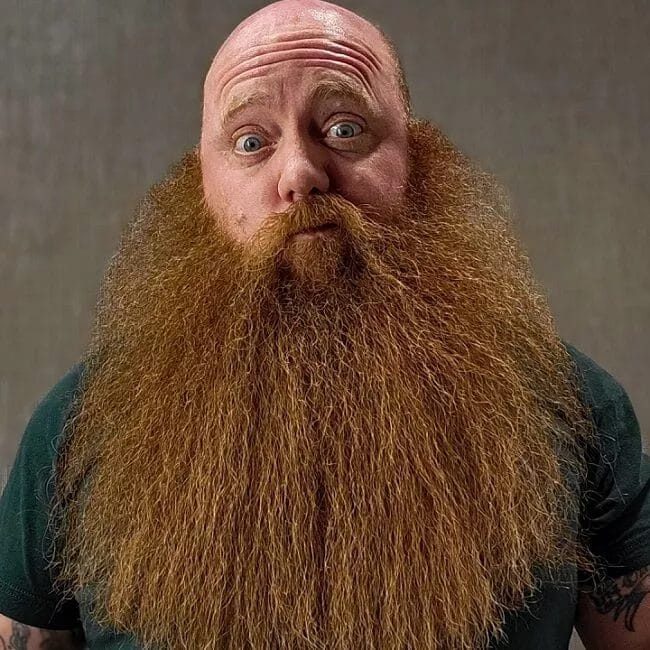 Condition Your Beard
Using a beard conditioner can work wonders for keeping beard itch at bay. I apply a beard conditioner after washing, allowing it to sit for a few minutes before rinsing it out.
This helps to soften the hair, making it more manageable and less likely to irritate the skin.
Stay Hydrated
Staying well-hydrated plays a crucial role in maintaining healthy skin and preventing beard itch.
I've noticed that when I drink plenty of water throughout the day, my skin feels less dry and irritated, leading to a more comfortable beard-wearing experience.
Aim to drink at least 8 glasses of water per day to keep your skin hydrated and minimize the chances of experiencing a beard itch.
Incorporating a balanced diet rich in vitamins and minerals can also contribute to better overall skin health and reduced beard irritation.
Natural Remedies For Beard Itch
1. Aloe Vera
Aloe Vera is an excellent natural remedy for soothing skin irritation and how to stop beard itch.
Simply extract the gel from an Aloe Vera leaf and apply it directly to your beard and skin. Let it sit for 15-20 minutes, then rinse off with cold water.
I've found Aloe Vera to be quite effective in reducing inflammation and itching.
2. Coconut Oil
When my beard itches, I often turn to coconut oil for relief. This natural moisturizer is not only great for hydrating the skin but also has antimicrobial properties.
To use it, warm a small amount of coconut oil in your hands, then massage it into your beard and skin. It will help to stop beard itch and keep your facial hair healthy.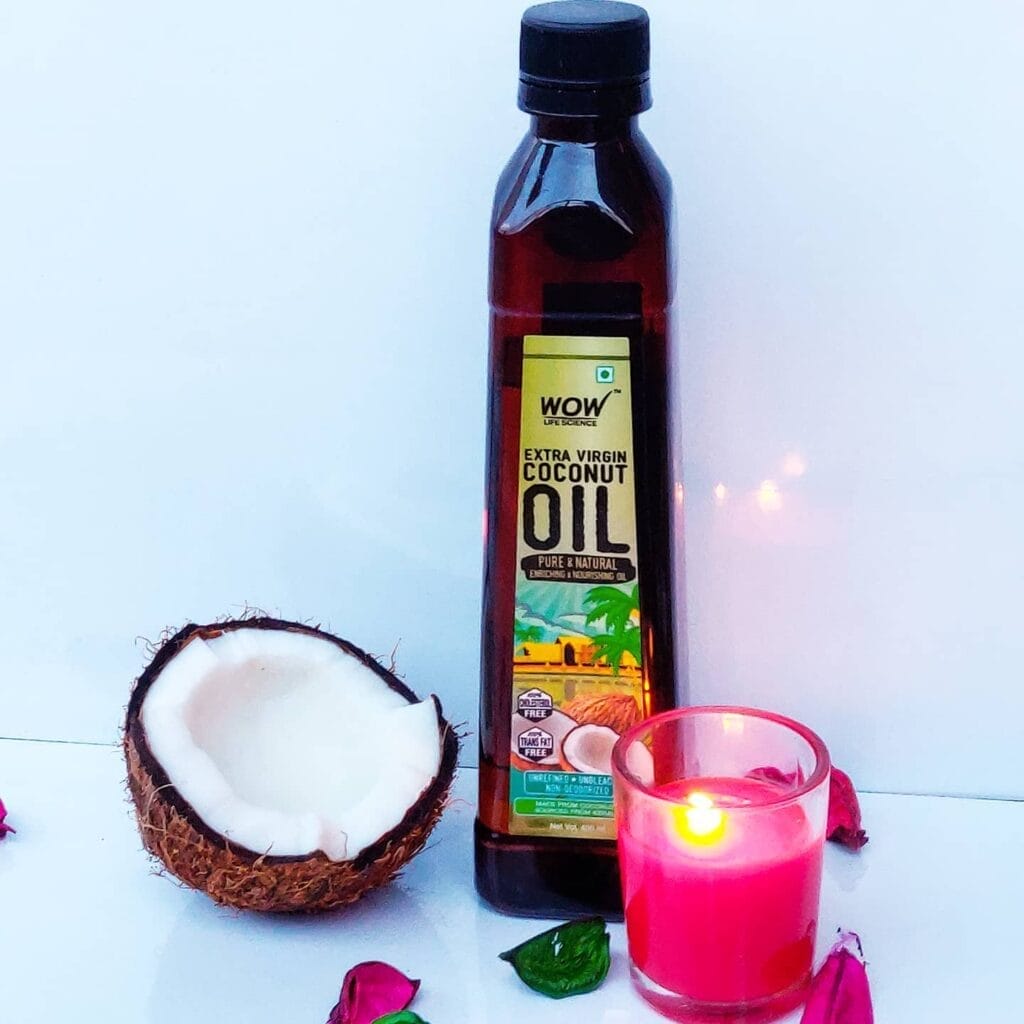 3. Apple Cider Vinegar
An apple cider vinegar rinse can help balance the pH levels of your skin, which may alleviate beard itch.
Mix equal parts water and apple cider vinegar, then gently apply the solution to your beard and skin using a cotton pad.
Be cautious if you have any open cuts or sensitive skin, as it may cause stinging. I've noticed a significant reduction in itchiness after using this remedy.
4. Tea Tree Oil
Using tea tree oil is another effective method for how to stop beard itch. Its antifungal and antibacterial properties help to soothe the skin and prevent inflammation.
Mix a few drops of tea tree oil with a carrier oil, such as jojoba oil, and gently massage it into your beard and skin. Be careful not to use too much, as it can cause irritation if not properly diluted.
5. Jojoba Oil
I love using jojoba oil to combat beard itch because it closely resembles our skin's natural oils.
This makes it an excellent moisturizer that helps to relieve dryness and itching. Warm a few drops of jojoba oil in your hands and massage it into your beard and skin.
You'll notice your facial hair feeling softer and less itchy.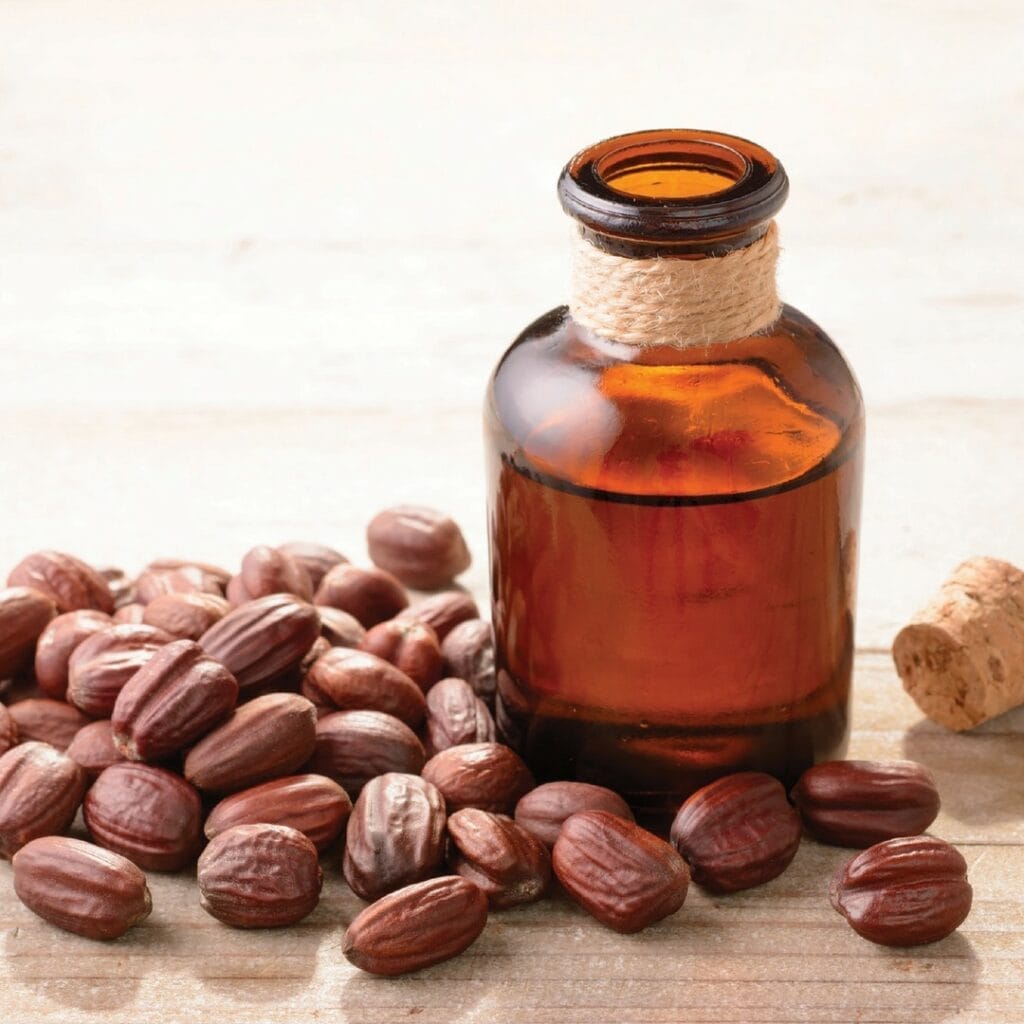 6. Peppermint Oil
Peppermint oil has a cooling effect on the skin, which can help to stop beard itch.
Mix a few drops of peppermint oil with a carrier oil, such as coconut oil, and massage the mixture into your beard and skin.
The cooling sensation provides instant relief, and the oil helps to moisturize and nourish your facial hair.
7. Oatmeal
Oatmeal is a fantastic natural remedy for soothing irritated skin. To create an oatmeal mask for your beard, mix ground oats with water to form a thick paste.
Apply the paste to your beard and skin, and let it sit for about 20 minutes before rinsing off with warm water.
This remedy has worked wonders for me in reducing itchiness and redness.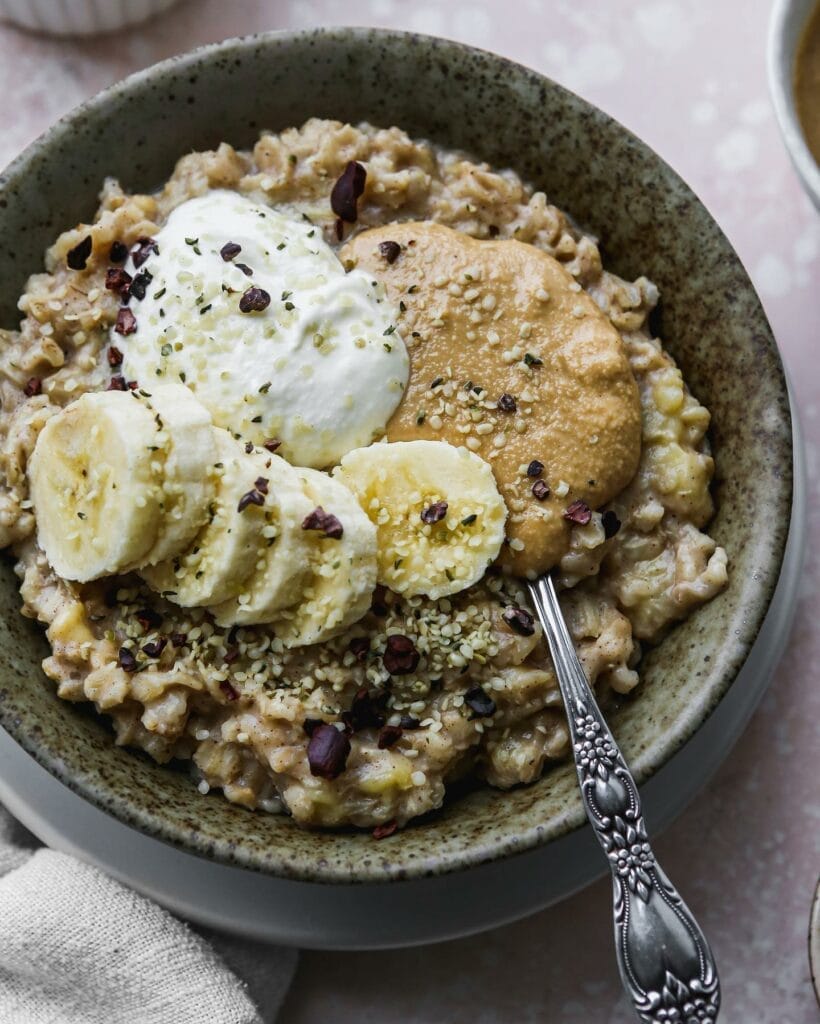 8. Eucalyptus Oil
Eucalyptus oil is another great option for how to stop beard itch. Its anti-inflammatory and antifungal properties help to soothe irritation and promote healthy skin.
Combine a few drops of eucalyptus oil with a carrier oil, such as almond oil, and gently massage the mixture into your beard and skin. This method can provide quick relief from itching.
9. Witch Hazel
Witch hazel is an effective natural astringent, which can help to calm irritated skin and reduce beard itch.
To use witch hazel, dampen a cotton pad with the liquid and gently apply it to your beard and skin. I've found that using witch hazel regularly helps to keep my skin feeling fresh and itch-free.
10. Chamomile
Chamomile is a gentle herb known for its calming properties, making it a great choice for how to stop beard itch.
To use chamomile, prepare a strong chamomile tea by steeping 2-3 tea bags in a cup of boiling water. Allow the tea to cool, then use a cotton pad to apply the liquid to your beard and SKIN.
Personally, I've found that chamomile not only soothes the itchiness but also helps to reduce REDNESS and inflammation.
Conclusion
In conclusion, understanding the causes of beard itch is the first step in learning how to stop beard itch.
By maintaining proper hygiene, using suitable GROOMING products, and giving your beard time to grow, you can effectively reduce beard itch and enjoy a more comfortable and attractive facial hair experience.
FAQs
Does coconut oil stop beard itch?
Coconut oil can be quite effective in stopping beard itch. It has moisturizing and anti-inflammatory properties that help soothe the skin underneath the beard.
I have personally experienced relief from a beard itch after applying coconut oil regularly. It also nourishes the hair follicles, making the beard appear healthier and softer.
What can I put on my beard to stop itching?
There are several products and natural remedies to help stop beard itch.
Some options include beard oil, beard balm, and natural oils such as coconut oil, jojoba oil, or argan oil.
Regularly washing your beard with a gentle beard shampoo and keeping the skin underneath moisturized can also help prevent itching.
In my experience, a consistent grooming routine goes a long way in maintaining a healthy, itch-free beard.
Why does my beard itch so much?
A beard can itch for various reasons, including dry skin, ingrown hairs, and sensitivity to grooming products.
In the initial stages of beard growth, the sharp ends of the hair can irritate the skin, causing itchiness.
Furthermore, dead skin cells, dirt, and oil can accumulate, leading to beard dandruff, which contributes to itchiness.
In my case, regular cleansing, moisturizing, and exfoliating helped reduce beard itch.
How long does a beard itch last?
Beard itch usually lasts for a couple of weeks, especially during the initial stages of growth.
As the beard grows longer, the hair becomes less sharp, and the itchiness subsides. However, factors such as poor grooming habits, dry skin, and beard dandruff can cause itchiness to persist.
For me, it took about two weeks of consistent care to overcome the beard itch completely.
Does a beard ever stop itching?
Yes, a beard can stop itching with proper care and maintenance.
Keeping the skin moisturized, using appropriate grooming products, and maintaining a consistent beard care routine are essential steps in preventing beard itch.
Once I found the right products and established a regular grooming routine, my beard stopped itching, and I was able to enjoy a healthy and comfortable beard.
Khamis Maiouf is a professional barber who graduated from Hinckley College in England with a degree in hairdressing. He has also won several barbering contests and successfully operated a barbershop for the last two decades. As a skilled hair stylist for 20 years, his goal is to teach others how to achieve a beautiful appearance through their hairstyles.