Facial hairs keep the skin safe and protected from the outer environment. The trend of Asian beard styles is common in the subcontinent, Europe, and worldwide. People in European countries grow beards to keep their skin warm because they live in a cold climate. Still, in other cases, usually, in Asian countries, the temperature is warmer.
And so, people grow facial hair to protect them from sunburn. From the beginning, men were always conscious of a beard and hair. From ancient times to today, many beard styles have changed over time. Similarly, fashion is the only thing that changes day by day, and it seems nearly impossible without a beard.
Many beard styles are very ancient, but most are transformed from original to a new modern look. The beard style deeply impacts one's overall personality. Do you also want inspiration for the latest Asian Beard Styles? Let's explore the latest trendy beard collection.
Do Asians Look More Handsome With Beards?
Bread is a symbol of honor and dignity. It's not easy to grow a beard; it takes time and money to create and maintain a perfect beard style. For their ease, most people don't want to go through the trouble of growing a beard.
But if you don't start, you will never achieve. Do you need some beard styles with little to no maintenance? Sure! You can grow a crazy beard with just a little attention.
Many Asian men prefer a Goatee to a full beard style. While some of them enjoy full mustaches with little whiskers. All the great personalities of history appear in a rich look with a beard. Why not get a new look for yourself?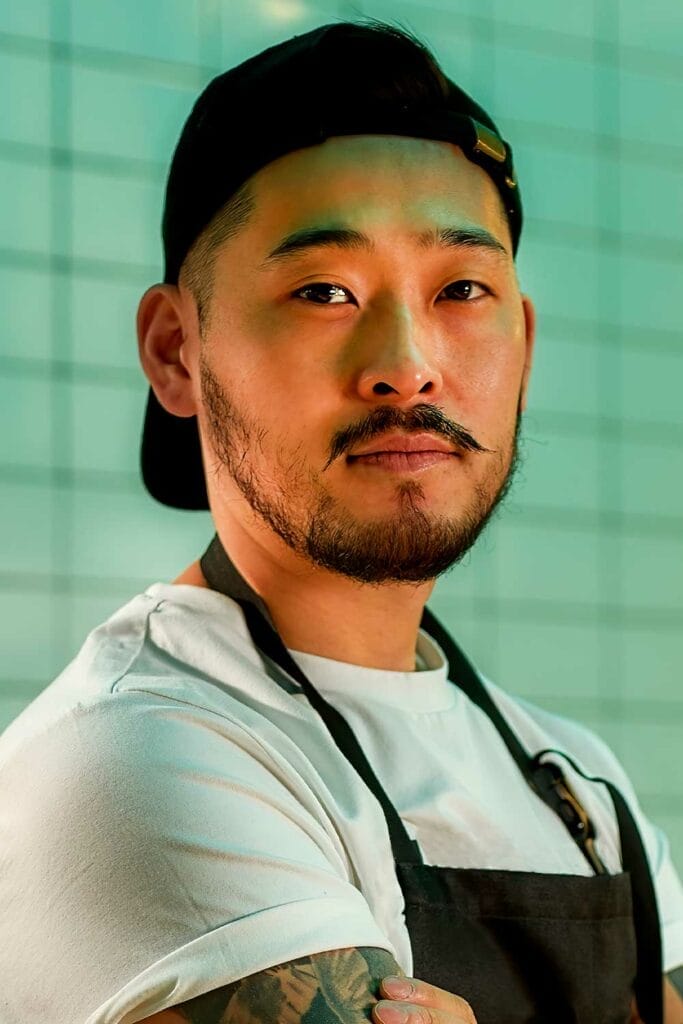 7 New Stand-Out Asian Beard Styles for 2021
The most popular search this year is for Asian beard styles in vogue. Every man now requires a stylish beard, and they are always in search of an amazing and unique beard style. If you also feel crazy about the hot desi look? Have a look at some of the most fantastic beard styles!
Asian Full Stubble Beard Style
A full and thick stubble beard is most trendy among Asian beard styles, who love a mixture of a full thick beard with a clean shave. This style is popular both in Asian and western countries and is ideal for heart-shaped faces.
Asian long rugged beard style
A long rugged beard with a casual appearance is a combination of some long with stylishly rugged style. It is an impressive option for oblong faces. Usually, a little patience of 3-4 months is required to get it.
Oriental Bushy Beard Style
It's a full bushy thick beard that floats from the chin to your chest and is a complete add-on to a perfect personality. You might take some hair growth oil to maintain its bushy appearance. It looks so cool; middle-aged men are the ideal candidate for this style.
Classy French- Fork Style
If you are a teenager and want to try something different, this beard style is for you. It gives you an older appearance, as it looks extended to the chin area and is easy to maintain. Do you also want to get a similar look like this?
Asian Goatee Beard Style
The Goatee is preferred because of its unique and modern look. This beard style is floating between a casual and a professional look; it's also famous as Hollywood style, named after a tailor's chinstrap. You can quickly get this beard by cleaning cheek hairs and leaving chin hairs.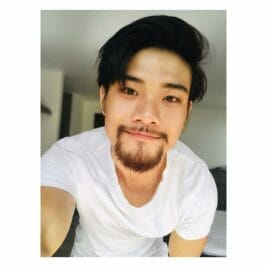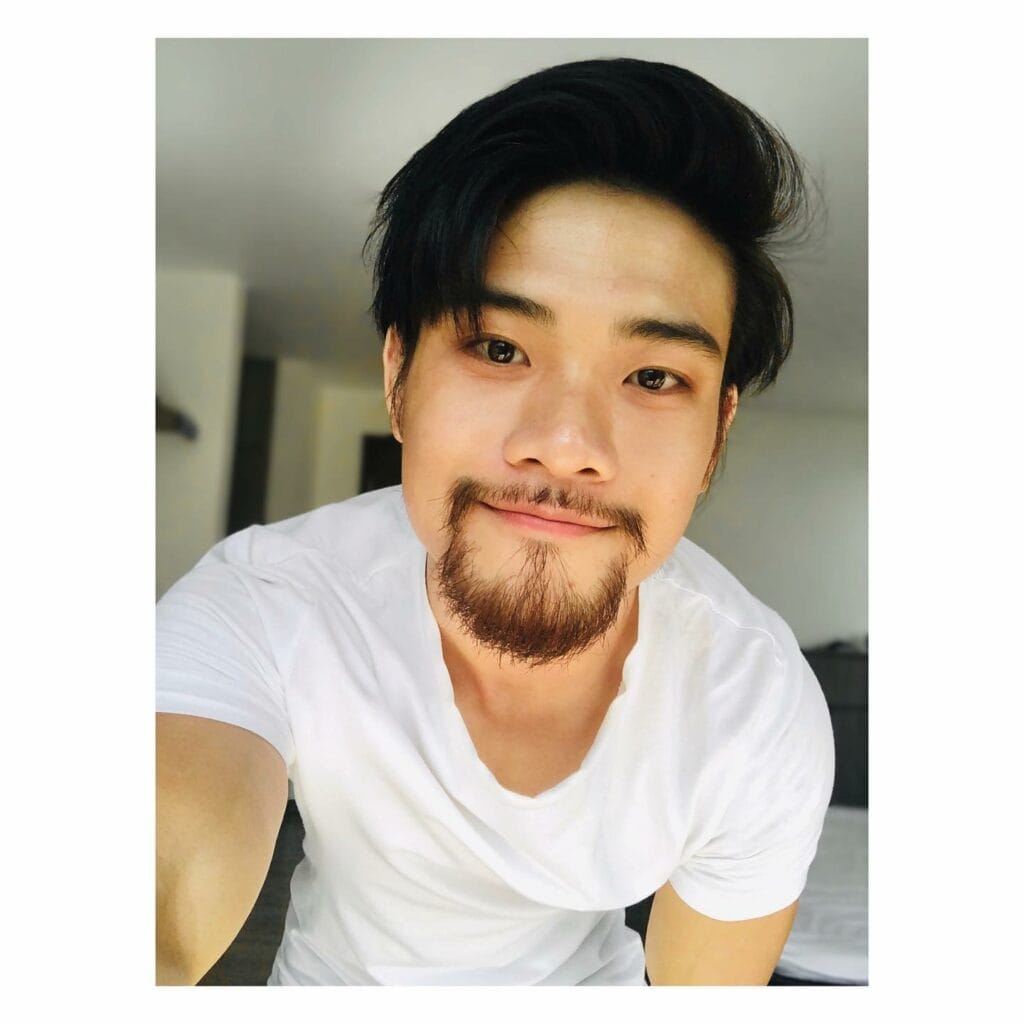 Modern Thicker Beard Style
This beard is a trendy style with a stunning first look. The specialty of this Asian beard style is that it goes perfectly with every outfit. Do you want to get this modern beard style? Sure! You can easily get it to extend Goatee with sideburns.
Eastern Hot Throttle Facial Hairstyle
This hot beard style brings a royal look with long stuffy mustaches. This stunning beard style looks amazing on a rectangular face. It gives a sharp look to the wide jawline, also famous for covering thick jawlines.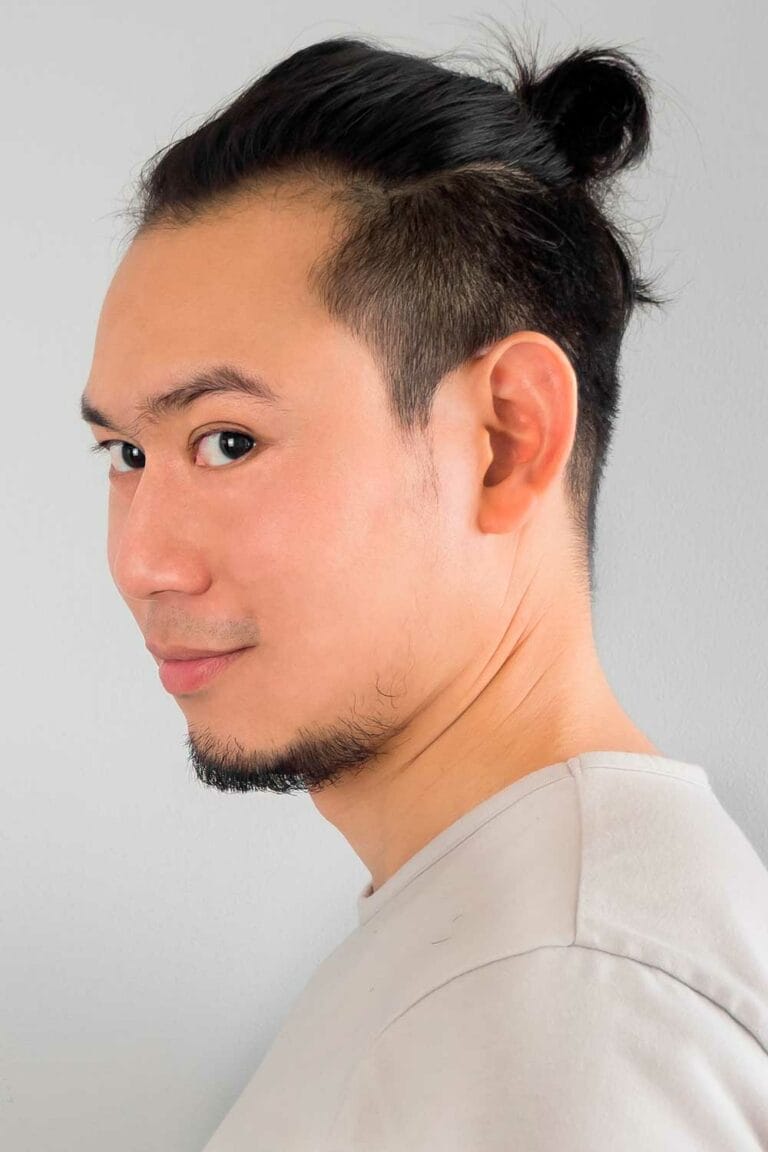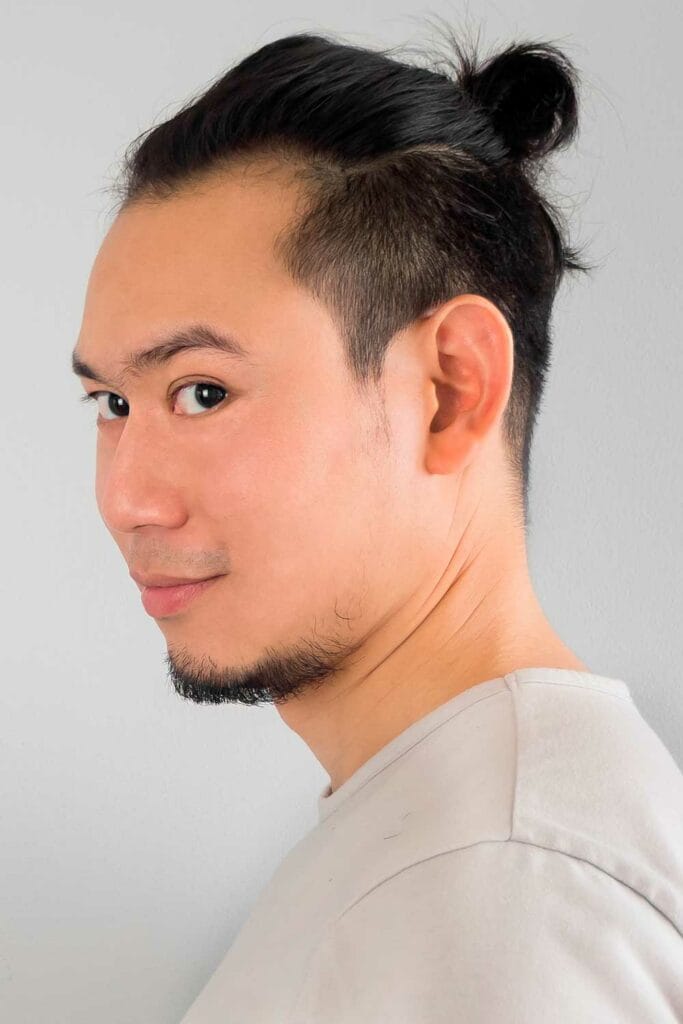 How Long Does It Take To Get Stylish Asian Beard Style?
Different factors influence the growth of facial hair, The facial growth rate is 1/4 inches within 14 days, but it can vary from person to person, depending on your genetic trait. Some men have thick beards, while others have thin facial hair. Here are some useful tips for growing a thick beard within a month.
Some Useful tips for Rapid Growth of a Thick Beard
If you want to get long and thick facial hairs, keep calm and don't hurry; as per genetics, initial hairs grow within 14 days.
Take a balanced, healthy diet full of protein, e.g., egg, fish, beans, and avocados.
Massage for at least 10-15 minutes.
Use coconut oil with a few drops of rosemary oil for wonderful results.
Wash regularly to keep your skin clean and healthy.
Don't rub or touch your skin many times as it grows bacteria which causes low hair growth.
Do facial massage and exfoliating once a week; it enhances blood circulation and removes dead cells.
Stop smoking as smoking is another growing cell killer.
Take a proper rest.
Conclusion
Asian beard style ideas discussed above are very easy to implement and a twist towards a handsome personality. These ideas apply to all Asians. Hope you enjoy the topic of these latest beard styles. For more gorgeous beard styles, tab here!