7 Best Asian Beard Styles for a Modern Look
Beards have symbolized masculinity and strength for centuries, and Asian beard styles are no exception.
Asian men are just as capable of growing and maintaining stunning beards ranging from neatly trimmed goatees to full and lush beards.
Growing a beard is no small feat; it requires patience, effort, and often a bit of investment in grooming products.
However, the result is well worth it, as a well-groomed beard greatly enhances a man's appearance and confidence.
Looking for inspiration for the latest Asian beard styles? Join us as we delve into the world of trendy and contemporary facial hair styles to enhance your appearance and confidence.
Do Asians Look More Handsome With Beards?
Beauty is subjective and varies from person to person. Some people may find Asian men attractive with beards, while others prefer a clean-shaven look.
Ultimately, whether someone finds an Asian man attractive with a beard depends on individual preferences and opinions.
However, a study with 1,000 women aged 18 to 70 evaluated the impact of facial hair on perceived attractiveness.
Participants rated 30 photos of three men on a scale of 0 to 100 for partner worthiness.
Results showed that facial hair generally improved perceived attractiveness, with full beards, strong jawlines, and cheekbones rated most attractive for short- and long-term relationships.
7 New Stand-Out Asian Beard Styles for You!
Asian beard styles offer a range of options that suit any personal taste. Whether you're looking for a bold and stylish statement or a more subtle and refined look, an Asian beard style is an excellent choice.
Explore these NEW stand-out Asian beard styles for an exquisite appearance.
Asian Full Stubble Beard Style
The Asian Full Stubble beard style is a classic and timeless look that is versatile, low-maintenance, and easy to achieve. Wearing the Asian stubble beard style requires your facial hair to ideally be around 4 to 5mm long.
However, you can adjust the length to what feels most comfortable for you.
The Asian Full Stubble beard style is suitable for all face shapes and features, lending a rugged and masculine appearance.
Whether heading to the office or a night out, the Asian Full Stubble beard style is an excellent choice for making a statement without going overboard.
Asian long rugged beard style
Growing a long beard at least once in your life can be a unique and rewarding experience. When your beard reaches 6 inches in length, it's considered a long beard, also known as a full beard.
While a long beard can make a bold statement, it can also be more prone to breakage and split ends due to the length of the hair.
The longer the beard gets, the more difficult it becomes to maintain its thickness and fullness.
A long, rugged beard is an impressive option for oblong faces.
Oriental Bushy Beard Style
It's a full bushy thick beard that floats from the chin to your chest and is a complete add-on to a perfect personality.
Take some hair growth oil to maintain its bushy appearance. It looks so cool; middle-aged men are the ideal candidate for this style.
Classy French- Fork Style
If you are a teenager and want to try something different, this beard style is for you. It gives you an older appearance, as it looks extended to the chin area.
The good thing about this beard is that it is easy to maintain.
Asian Goatee Beard Style
Many older men of Asian origin choose to sport various goatee beard styles.
This style typically focuses on the chin and mouth area and can be trimmed to only include the chin, paired with a mustache, or extended along the jawline.
The versatility of the goatee allows for personalization to suit individual preferences and face shape. Whether you choose a simple chin-only goatee or a more elaborate style, the goatee beard remains popular.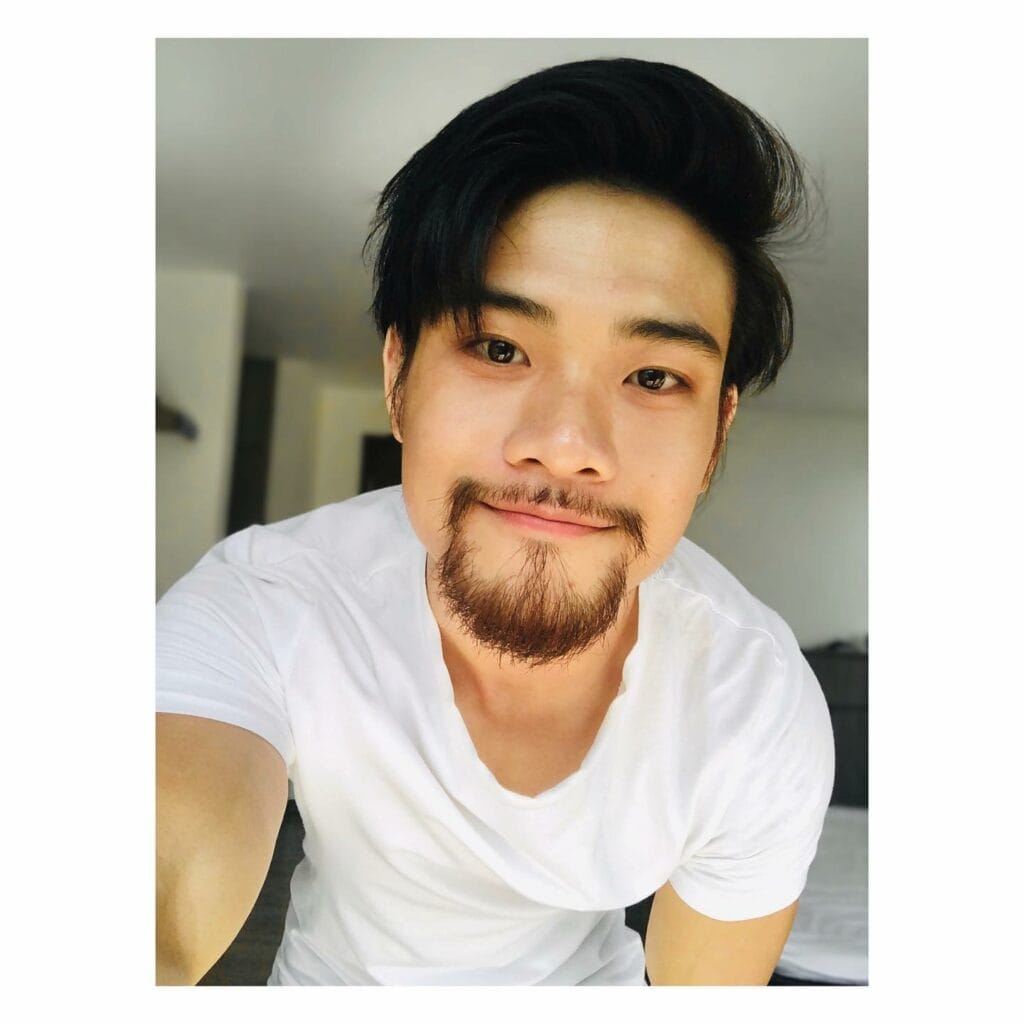 Modern Thick Beard Style
The modern thick beard is a stylishly unkempt look that exudes ruggedness.
This beard style is long but only goes entirely into lumberjack territory, offering a balance of casual and stylish. It's a versatile look that pairs well with many longer Asian hairstyles, adding to the overall rugged and impressive appearance.
Whether you're going for a laid-back look or a more adventurous vibe, the long casual beard is an excellent choice for making a statement without being too over the top.
Eastern Hot Throttle Facial Hairstyle
This hot beard style brings a royal look with long stuffy mustaches. It provides a sharp appearance for those with wide jawlines and is also known for effectively covering thick jawlines.
Your face will have a candid definition, and your facial features will be enhanced, creating a clean and polished look.
This stunning beard style looks impressive on a rectangular face. If you have a wide or thick jawline, this beard style is an excellent option for achieving a confident appearance.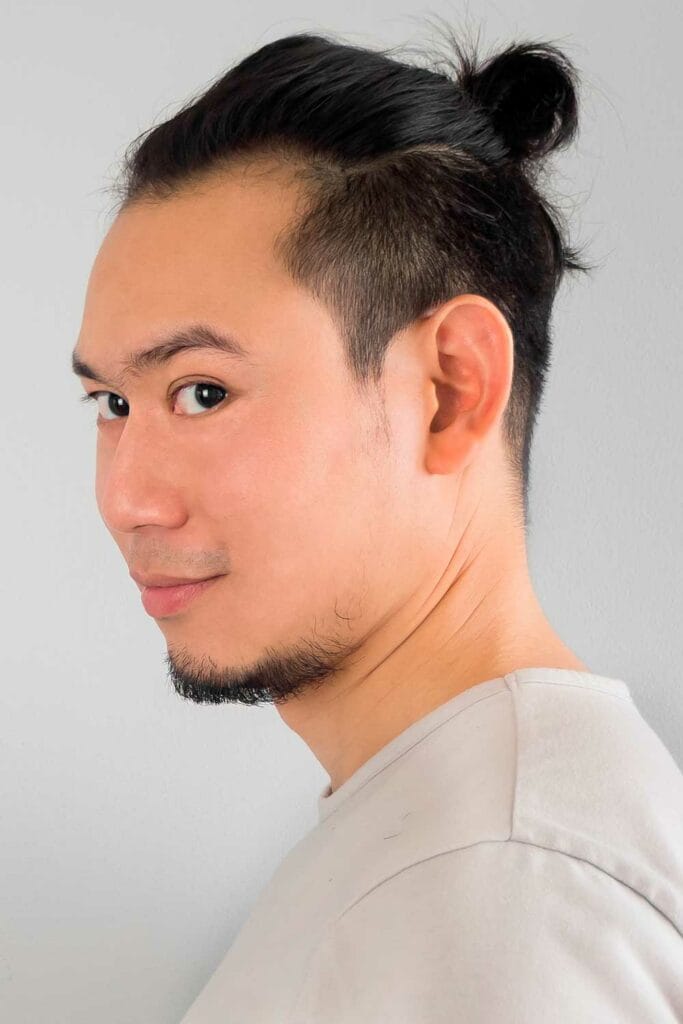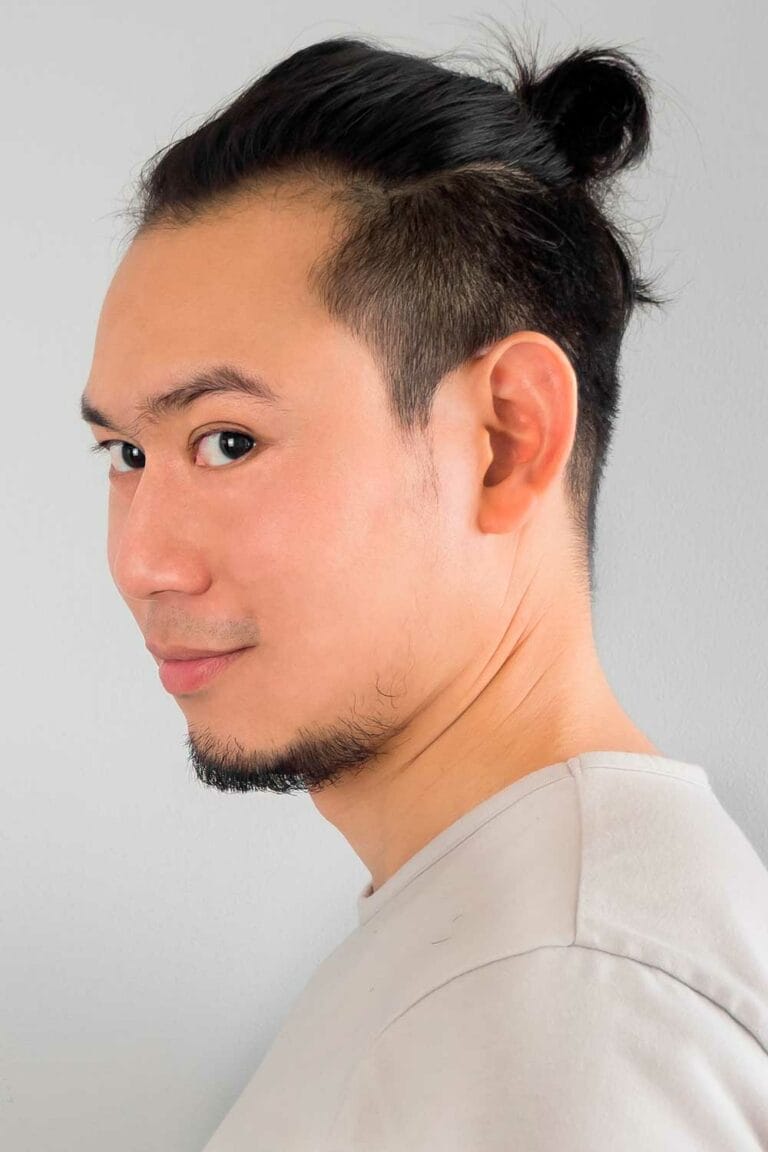 How Long Does It Take To Get Stylish Asian Beard Style?
Different factors influence the growth of facial hair, The facial growth rate is 1/4 inch within 14 days, but it can vary from person to person, depending on your genetic trait.
Some men have thick beards, while others have thin facial hair. Here are some valuable tips for growing a thick beard within a month.
Some Useful Tips for Rapid Growth of a Thick Beard
Massage for at least 10-15 minutes.
Boost beard growth by working out and eating well. Exercise increases blood flow and nourishes cells for hair growth. A healthy diet with protein, vitamins, and minerals is crucial for beard growth.
Use coconut oil with a few drops of rosemary oil for wonderful results.
Wash regularly to keep your skin clean and healthy.
Do facial massage and exfoliating once a week; it enhances blood circulation and removes dead cells.
Take proper rest.
Be patient, as hair growth takes time. With patience and these tips, you can grow a thick, full beard that adds confidence and style to your look.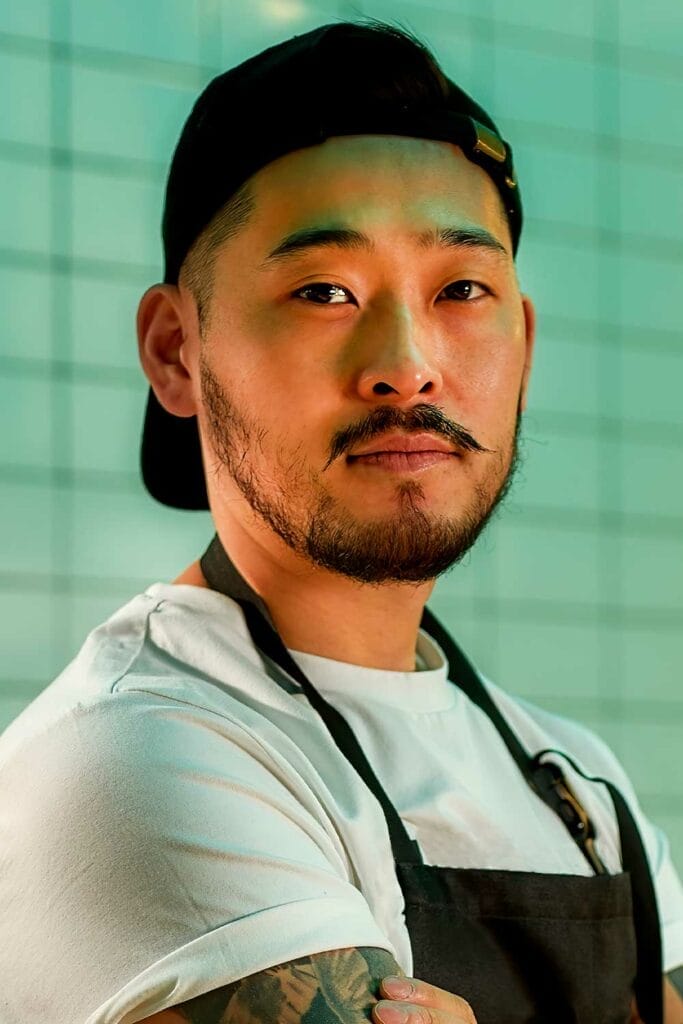 Conclusion
We have given you the ultimate guide to Asian beard styles. You only need to select the desired beard style, invest in quality products, and be patient. With dedication and time, you'll achieve the Asian beard of your dreams!
FAQs
Can an Asian grow a beard?
Yes, people of Asian descent can grow beards just like people of any other race or ethnicity. The ability to grow a beard is largely determined by genetics, and not by one's race or ethnicity. Some people of Asian descent may have a more difficult time growing a full beard due to genetics, but this can vary from person to person. The important thing to remember is that everyone has different hair growth patterns and experiences, so it's always best to focus on what's best for your individual hair and facial hair growth.
What is an Asian beard called?
There is no specific name for an Asian beard as it varies among different cultures and traditions. However, some common styles include goatee, mustache, sideburns, and full beard.
Khamis Maiouf is a professional barber who graduated from Hinckley College in England with a degree in hairdressing. He has also won several barbering contests and successfully operated a barbershop for the last two decades. As a skilled hair stylist for 20 years, his goal is to teach others how to achieve a beautiful appearance through their hairstyles.