Hairstyles For Older Men (Be Young And Attractive)
Being an older man does not mean you don't have to look stylish.
You have several modern hairstyles you can wear without looking odd. It's good to walk with your head high; this confidence can be achieved through a haircut.
Being an older man, you don't have to look like any other man out there. You have the freedom to choose short or long modern hairstyles that will make you unique.
Several haircuts for older men are available, but I don't want you to wander through so many of them.
I have compiled a few hairstyles for older men you can choose to make it easier for you to choose. Stick around to learn more.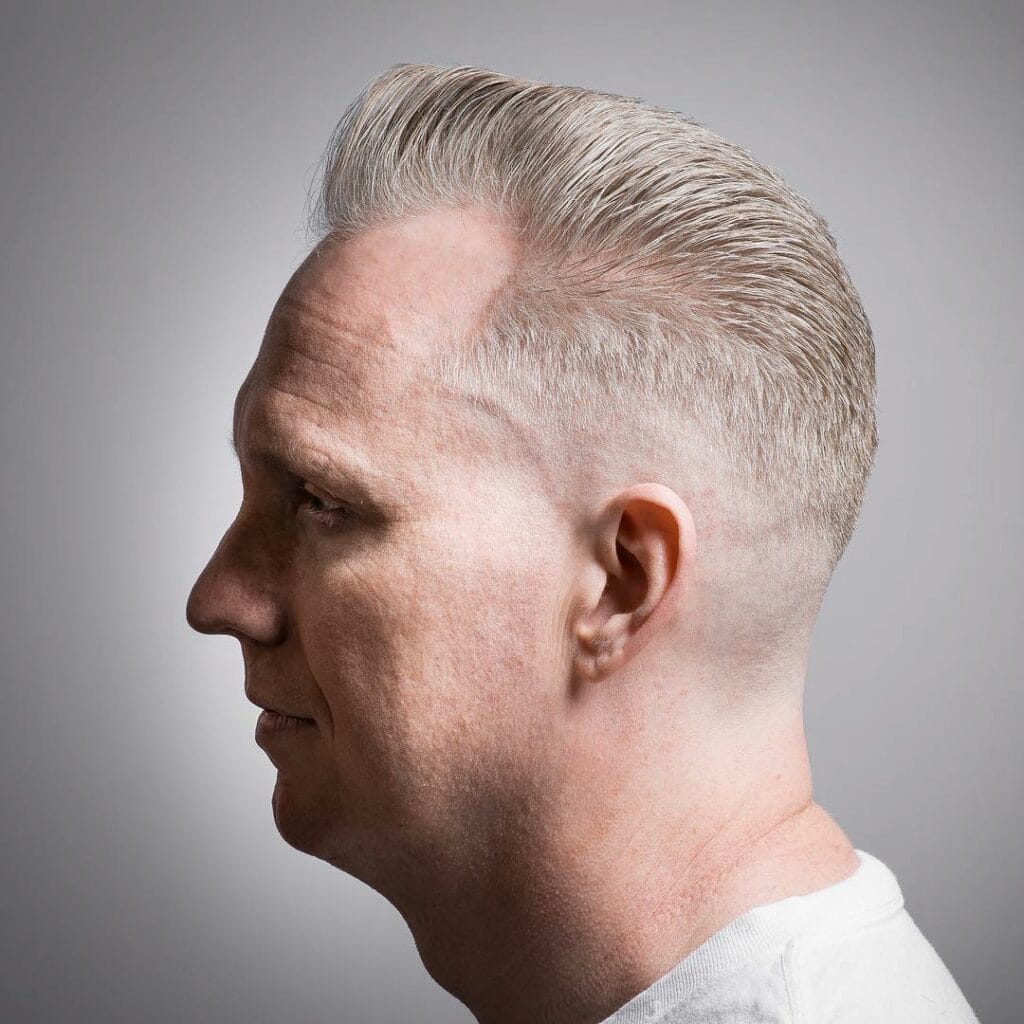 This is one of the most straightforward hairstyles you can rock with. All you need is to brush your hair back, and you are good to go.
However, it's not the right style for you if your hair is fine or you are bald. Several others are good for you if your hair is not fit for this style. Combining this hairstyle with a beard will give you a fantastic look.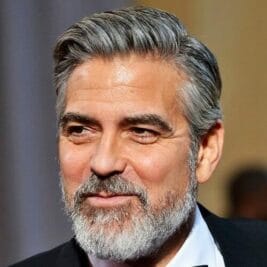 2. Short Haircut With a Neat Shave
If you don't like long hair, a short hairstyle with a neat shave will give you the look you want.
This will even be better for you if you have thick hair. In addition, this style is easy to maintain and doesn't take much time to have.
3. A Short and Spiky Haircut
Older men, too, spike their hair, so you shouldn't fear doing this. Have longer hair on the top and complement it with shorter side hair.
Then, with the help of hair products, spike the hair on the tops. Yes, you need to remind yourself of the good younger times. If you want an even crazier look, add some color.
This is not a new style in the hairstyle world. It has been there for decades but never gets out of fashion.
It's embraced by both young and old. Keep your hair long at the top and brush them forward to fall on your forehead. However, the hair shouldn't be long to form bangs. The hair on the sides can be brushed back or on the sides.
5. Mussy, Not Fussy
Style your hair with your finger and allow it to dry. Then, spray the hair using some texture. Finally, you can finish the look with a blowout for a more classic look.
6. Man Bun With a Fade and Thick Beard
Style the long hair at the top into locks, comb them backward and tie a bun. Ensure the hair at the sides and back is trimmed short.
This style can be complemented with a thick beard. This haircut will give you a younger and more handsome look.
7. The Brief
Who said a hairstyle must be complicated for it to b stylish? This simple haircut is one of the most modern looks you can do. Nothing much is required. You just need to trim your hair using scissors and leave it uneven.
8. Long in the Sideway
Tell your barber to cut hair short on one side and leave the other untouched.
Take your brush and brush the long hair sideways to create a youthful look. This style can help you achieve your dreams if you admire a youthful look.
9. Thin Brushed-Pp Locks for Older People.
Most of us want to look young even in our old age. If you like that too, don this haircut.
Having thin hair doesn't have to prevent you from looking stylish. This style will be great for you with thin hair. Comb your hair back up to achieve this look.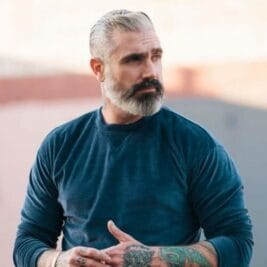 10. Pompadour Hairstyle
A pompadour gives you unlimited hairstyles you can try.
Whether you try a part side or faded sides, you can get several hairstyles to try. Explore as much as you can until you get the best looks.
11. Shaved Head With a Beard
If you are tired of trying several hairstyles and are no longer interested in the styles, you can shave your head into a bald one.
When you pair the look with a beard, you get an admirable look. With a shaved head, you can play tricks with your beard. Every beard style will give your bald head a new look.
12. Wavy Medium Style With an Undercut
If you have naturally wavy hair, you only need to twist them differently; you can brush them forward, back, or sideways.
Even if your hair is straight, you will love this style, you can make your hair wavy by using hair products. Keep the sides tapered to your desired length.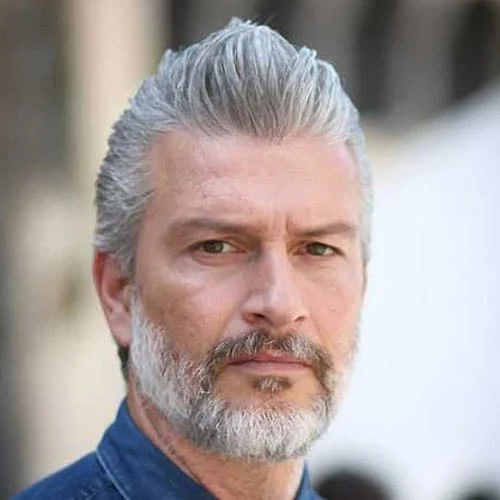 13. Side Parting With a Comb-Over
Parting hair is something that has been seen for several decades. It's done not only by older men but also by younger ones.
This style will give you a stylish and modern look. If you still want to look neat but classy, a side part and a comp-over will do this for you. Using your comp, brush your side part for the hair to acquire a bristle shape.
14. Slicked Back and Paired With an Undercut
At your age, spending hours in the mirror styling your hair is the last thing you want. This hairstyle is simple, and you will be looking youthful in a few minutes.
The back and sides hair is trimmed, leaving longer hair at the top, then brushed back.
15. Fade
This haircut involves longer hair at the top and fading sides and back. The length of the hair gets shorter in stages as you go down the neck.
This is a hairstyle worn by many young people currently; hence it's a hairstyle that will make you up-to-date.
16. The Precision Fade Haircut
This is a common haircut that sailors and soldiers mostly embraced in the older days.
To look more modern, you can pair this haircut with a beard. It's a unique hairstyle that will make heads turn. However, this haircut will need frequent maintenance.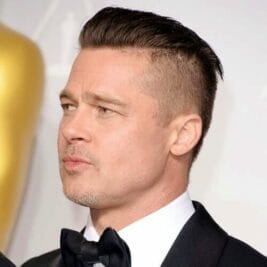 It's also known as crew haircut, which is common in older guys. You will not feel left out when wearing this hairstyle in the middle of older men. It's easy to style this haircut and maintain it.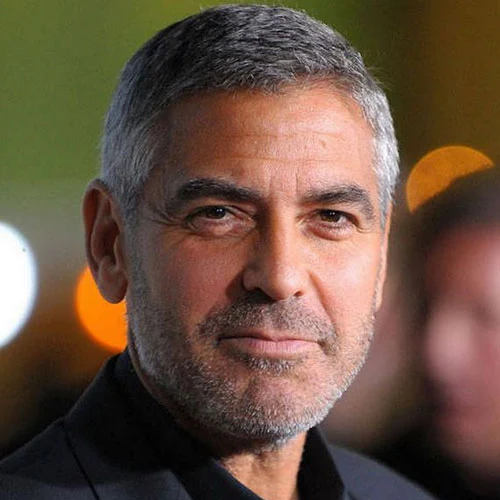 Conclusion
In conclusion, there are many stylish and fashionable haircut options for older men. When choosing a haircut, it is important for older men to consider their personal style and preferences, as well as the condition of their hair.
Older men may want to consult with a stylist to find a haircut that is both stylish and easy to maintain. Regardless of the specific haircut chosen, it is important for older men to keep their hair well-groomed and maintained in order to look their best.
FAQs
The Best Men's Hairstyle for Over 60?
The best men's hairstyle for over 60 is one that is tailored to your face shape, hair type, and personal style. Some options might include a short, neat cut, a longer and textured style, or a comb over with a side part. It's important to work with a stylist who can help you find the right look for you.
The Best Hairstyle for Over 50 Male?
There are many different hairstyles that can be flattering for men over 50, and the best choice for you will depend on your face shape, hair type, and personal style. Here are a few options to consider:
Short and cropped: A short, cropped hairstyle can be easy to maintain and stylish for men over 50. This could be a buzz cut, a crew cut, or a classic side part.
Medium length: If you prefer a little more length, a medium-length hairstyle can be a good option. This could be a textured style with some length on top or a slicked-back look.
Long and flowing: Some men over 50 may still have thick, healthy hair that they want to show off. In this case, a long hairstyle with layers can be a great option. Just make sure to keep it well-groomed and styled to avoid looking unkempt.
Should You Cut Your Hair Shorter as You Get Older?
There is no one-size-fits-all answer to this question, as it ultimately comes down to personal preference. Some people choose to cut their hair shorter as they get older because they find it easier to maintain, while others prefer to keep their hair long.
Here are a few things to consider when deciding whether or not to cut your hair shorter as you get older:
Your facial features: If you have strong, defined facial features, a shorter haircut may help to balance out your overall appearance. On the other hand, if you have softer or rounder facial features, a longer haircut may be more flattering.
Your hair texture: If you have thick, wavy, or curly hair, a shorter haircut may be easier to manage and style. Fine or straight hair may be more prone to looking flat or lifeless when cut short.
Your lifestyle: If you have a busy lifestyle and don't have a lot of time for styling your hair, a shorter haircut may be a good choice.
What is the Best Haircut for a 70 Year Old Man?
If the man has thinning hair or a receding hairline, he may want to choose a style that is shorter on the sides and back to minimize the appearance of thinning hair.
Some popular haircuts for older men include:
The comb over: This classic style involves combing the hair to one side to cover a receding hairline.
The slicked-back look: This style involves using a product, such as pomade or gel, to slick the hair back and off the face.
The buzz cut: This short haircut is easy to maintain and can be a good option for men with thinning hair.
The side part: This style involves parting the hair on one side and combing it over to the other side. It can be a more modern and stylish option for older men.
Khamis Maiouf is a professional barber who graduated from Hinckley College in England with a degree in hairdressing. He has also won several barbering contests and successfully operated a barbershop for the last two decades. As a skilled hair stylist for 20 years, his goal is to teach others how to achieve a beautiful appearance through their hairstyles.