This Generation's Top Trendy Bowl Hairstyles For Men. Before getting a bowl cut Hairstyle, it's crucial to understand that there have been a variety of styles to choose from, each suitable to particular hair kinds, heights, and facial shape.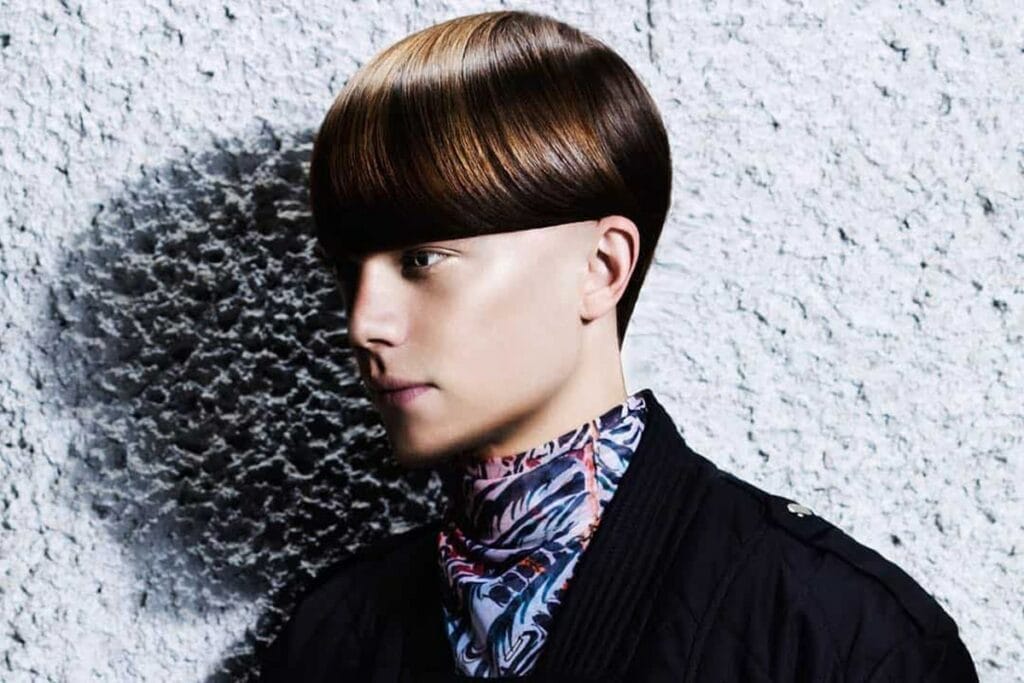 The haircut isn't for the weak of heart people, and it often results in an authoritative, edgy style. Make sure you talk to the barber before getting the haircut, so you don't end up dissatisfied.
Top 15 Bowl Cut Hairstyles
Here are some of our best recommendation bowl cut hairdos if you want to go forward with the haircut but need some encouragement.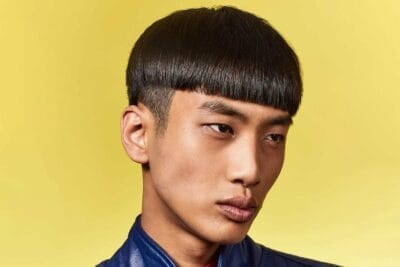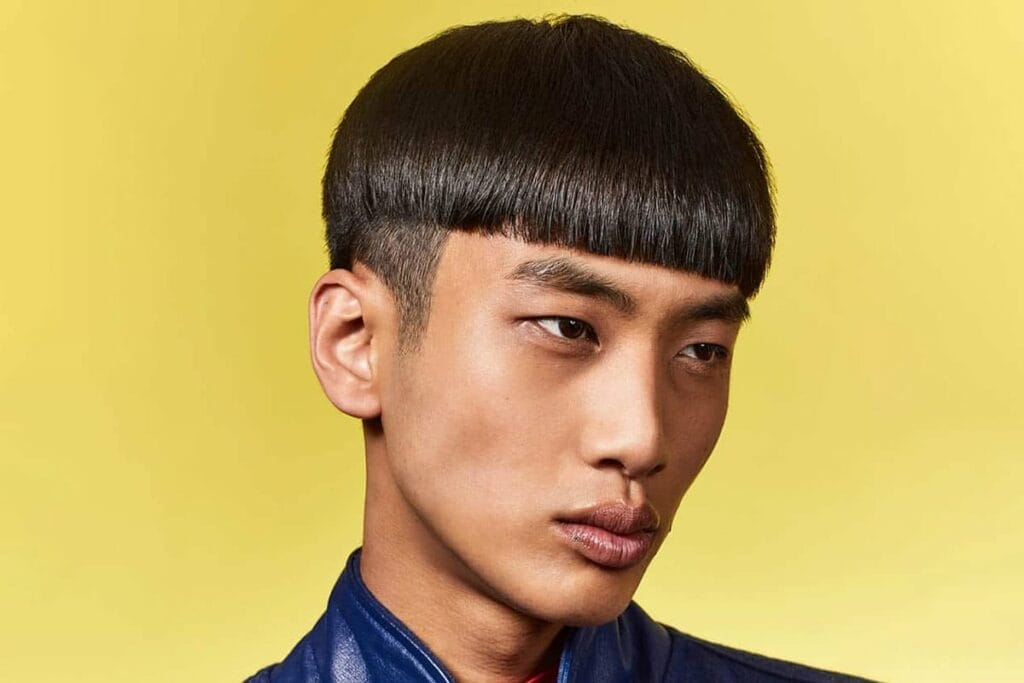 Bowl Cut Hair With Natural Fringe
If you have a beautiful fringe, you're almost halfway there to creating the right bowl cut haircut. All you can do now is fix your hair to the same length like your fringes. You'll have a sleek but contemporary style that's easily maintained with relatively little effort, and a calm, smoother texture.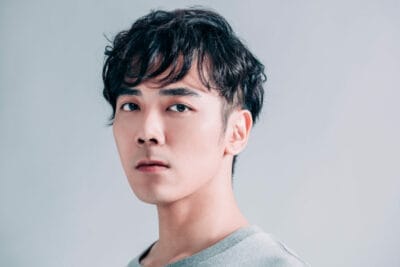 Afro Bowl Cut Hairstyle
Don't be scared to attempt the bowl cut if you don't have straight hair; it's a great thing to do at least once in your life since it looks great on men. However, you must ensure that it is styled differently. With a much more buzzed undercut, the afro bowl haircut emphasizes the volume on the top and front of the hair. The heavy afro works beautifully and gives shape to the hairstyle; try it out for a unique look.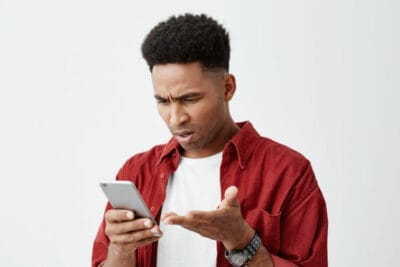 Straight Hair Bowl Cut
If you have naturally straight hair, it's time to explore a bowl cut. It's no secret that straight hair looks finest, especially when styling the fringe. Make sure you achieve an equal cut before combing the fringe forward with a brush. You'll have a gorgeous, long fringe that will enhance the beauty of your face shape.
Wavy Hair Bowl Style
The wavy hair bowl cut is a more rare but equally powerful hairdo. Wavy hair's inherent waves give it a bolder and richer appearance. Because wavy hair tends to seem untidy, the bowl cut is a clean cut that is short enough to keep it looking neat and less crazy! This is best suitable bowl cut style for boys.
Thick Haired Bowl
This is the nearest we'll come to the traditional vintage hairdo that everyone is familiar with. Thick hair, a nod to the mod aesthetic of the 1960s, works great to provide volume and shape to the bowl cut. If you love a retro style and have thick hair, you're lucky since this cut looks great on thick hair.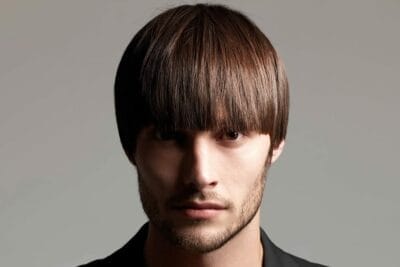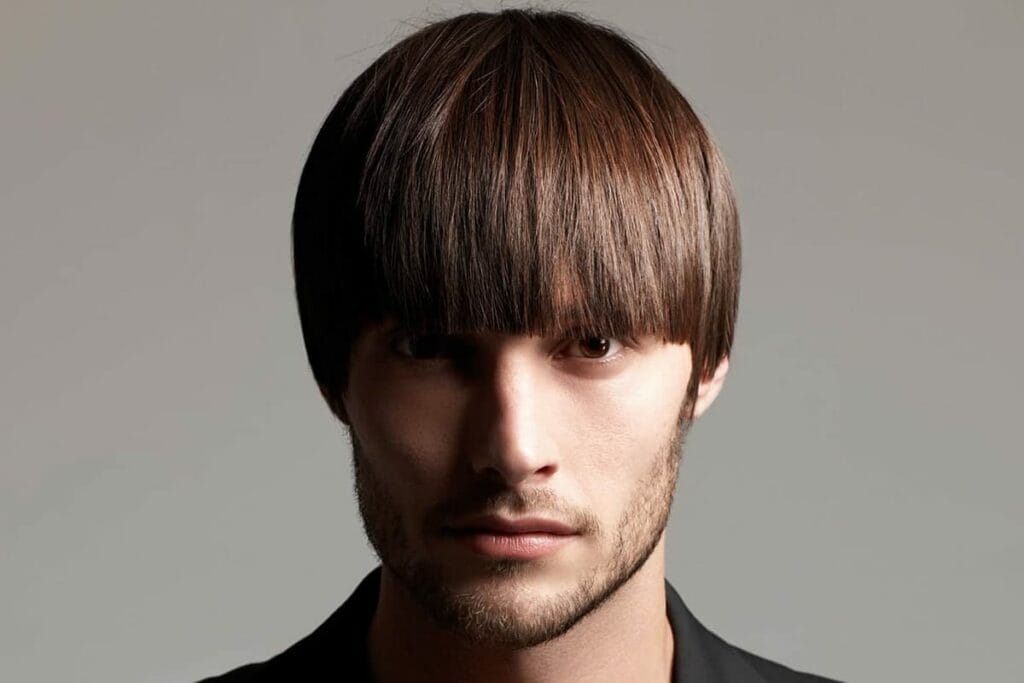 Bowl Hair with Low Fade
Bowl cuts may be changed terms of hair length and in terms of fade style. Men who want to mix their bowl cut with their beards can go for the bowl cut with a subtle fade. The low fade blends the beard and the hair on top of the head. When combined with the blunt fridge, this cut gives the face a powerful, gorgeous form.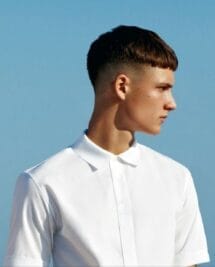 Bowled Taper Fade
This haircut is look similar to the chili bowl cut. A taper fade Bowl cut is when the lateral fade is merged back into the ends of the hair in such a way that the hair grows shorter when it progresses from the top to the bottom of your head.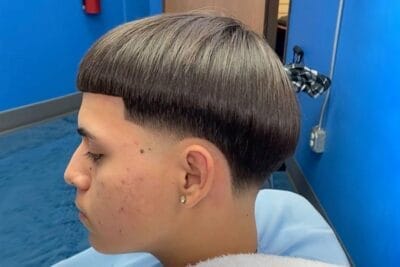 Rather than producing an equal line around your head, the bowl cut is elevated beyond the hairline and merged into a taper fade, resulting in new take on the traditional cut. This is ideal bowl haircut for Asian men.
Bowl and Undercut
On the back of the head and around the front hairline, a drop fade slowly fades. Expect a precise and completed look with the bowl cut haircut and a drop fade. The bowl cut stands out front and center due to the drop fade's aggressive curve and angles.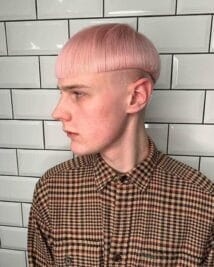 Detached Hair Bowl Style
Although the misnomer here may perplex you, the bald bowl cut is one of the most cool bowl cut hairstyles. The bowl cut is highlighted by the bald undercut. No matter what kind of hair you have, this style will look great.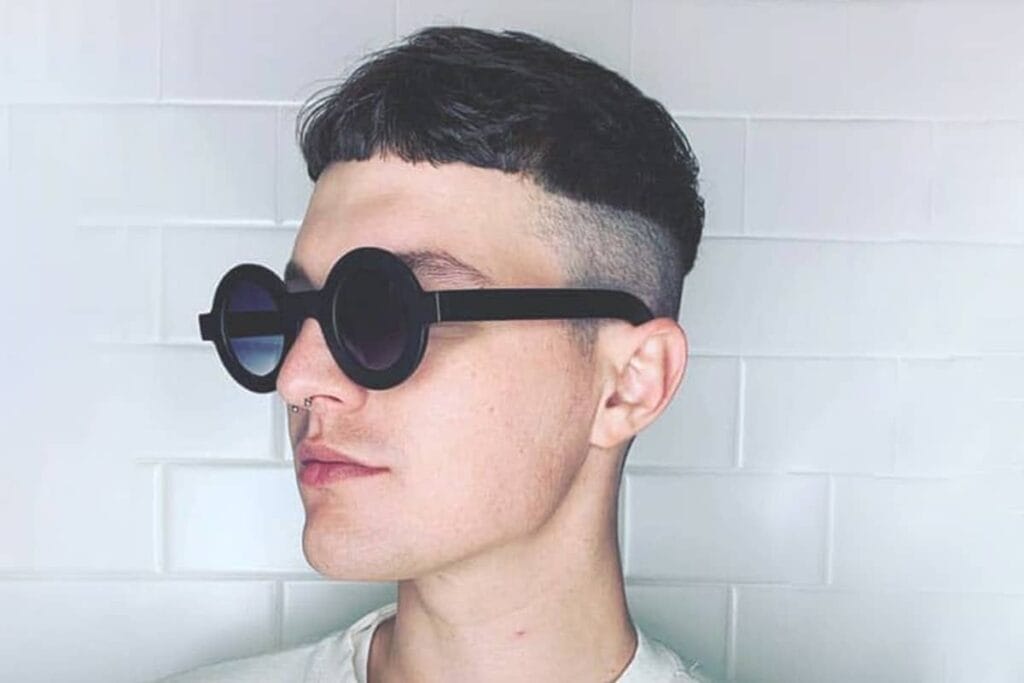 If you want to project a high-fashion image, try this haircut. The appearance in this style is AKA skin fade. For instance, you don't know what to tell your barber about it.
Spiky Bowl
Spikes are very 1990s, and we're glad they're making a big comeback. Try spikes with your bowl cut if you want to look stylish and modern. The spikes give the outfit a bit of an edge while conveying a manly vibe. The spikes provide shape and volume to the hair, giving it a gruff look that adds some more shape to the face.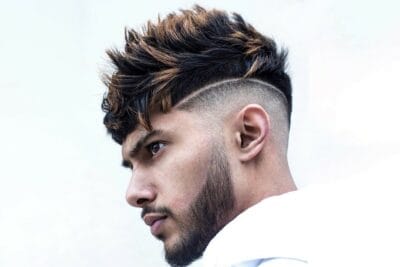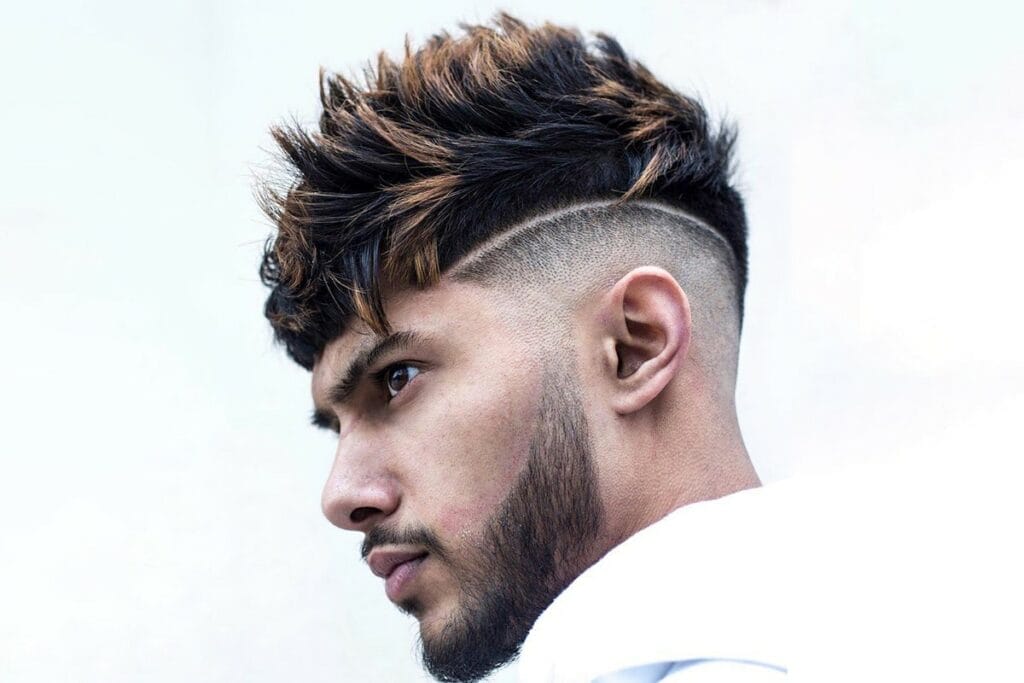 Bowl Hairdo with Bald Fade
The bowl cut and bald fade – sometimes called skin fade – the combo is the most stunning bowl cut. The bald fade gives the classic aggressive cut a new touch. On the other hand, the haircut has a bold editorial appearance that will definitely draw attention. This combo looks great on all hair types, but it looks incredibly excellent on thick, straight hair.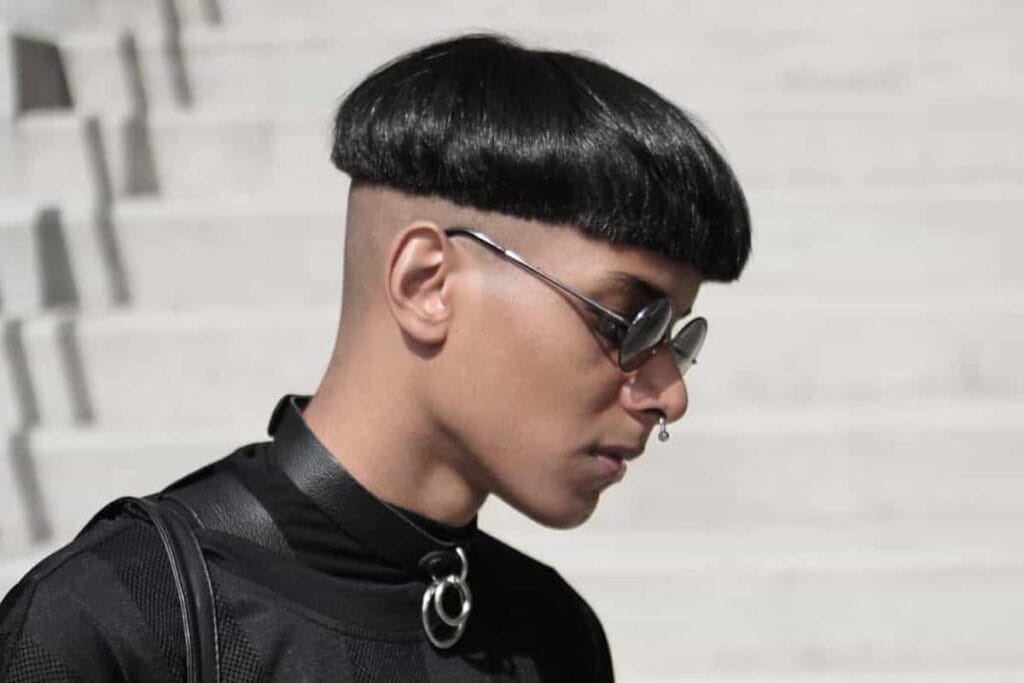 Spiky Bowl Hair with Skin Fade
For a different and macho style, combine your bowl cut with skin fade & spiky hair. The bowl cut has an edgy edge thanks to the skin fade. Spiky hair style with bowl cut fade is a popular men's hairstyle that many soccer players prefer. The bowl cut's blunt fringe contrasts with the style's hard, angular aspect.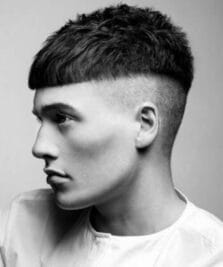 High and Tight bowl Hairdo
The name says it all: a bowl hairstyle that's both tall and tight on the head. This indicates that the hair on the top of the head is sparse, and the cut sits high over the top of the ear.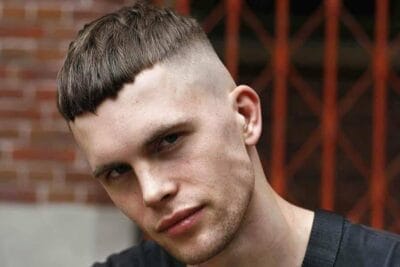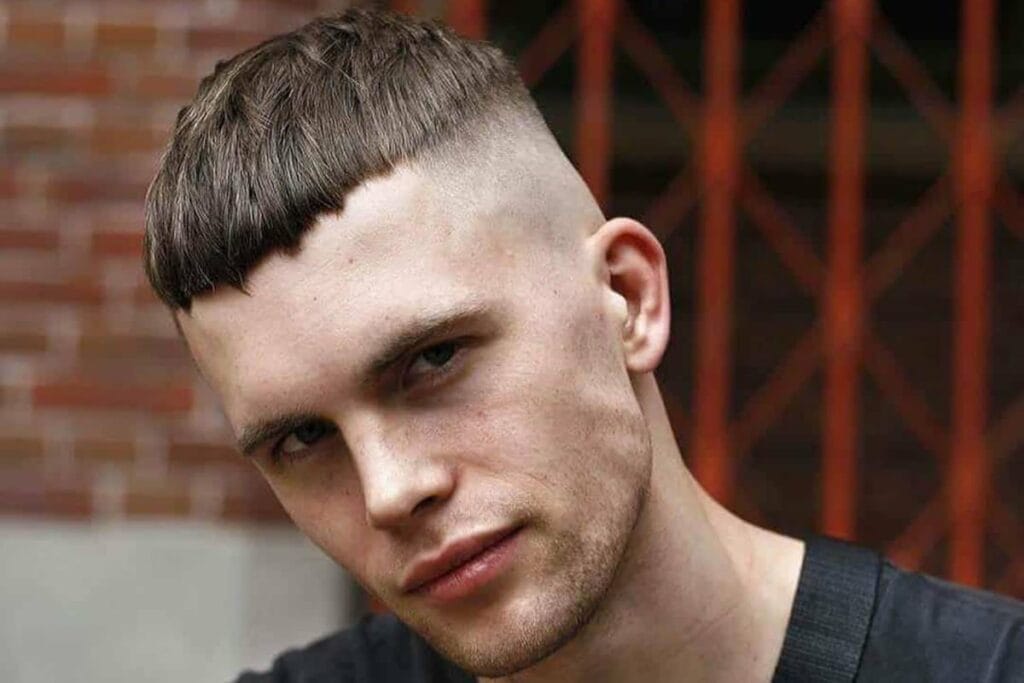 Because there isn't much hair to manage, it's very low. It's is a bad alternative when you're in-between hairstyles or growing your hair out. This bowl cut hairstyle is recommended for guys with thick hair types since it works great with thick hair.
Edgy and Vintage Bowl Haircut
For men, here's a perfect vintage-looking bowl haircut appearance! Indeed, if you're looking for a unique look, this edgy and sleek vintage, and classic, colorful look hairdo is a great option. This styel is ready to wear and adaptable to many different events and face shapes.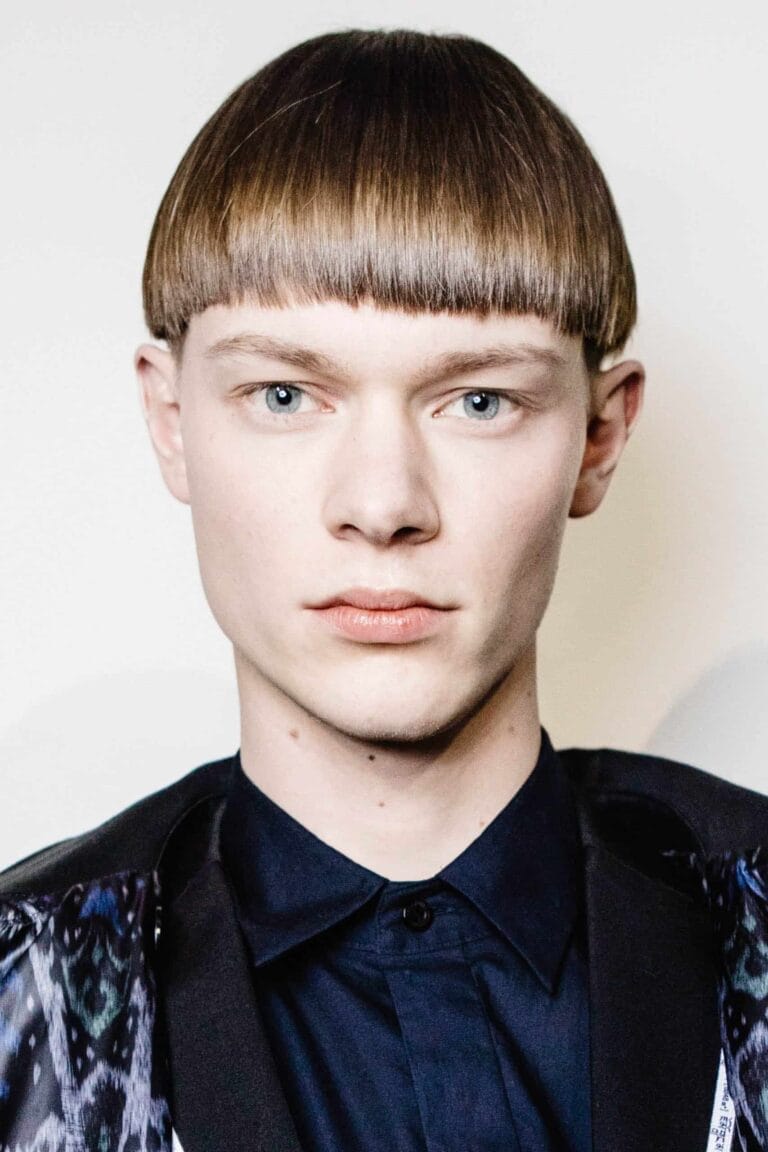 Textured Bowl Style
This highly textured bowl haircut is perfect for those who want to make a bold statement with their hair. If you favor a more loud aesthetic, this is elegant and attractive. It rapidly and readily attracts unique and stunning vibes. Men of all ages can try out this bowl head haircut right away!
How to Style a Bowl Hairstyle?
Give your bowl cut a High-Shine and make it a bedraggled bowl cut.
Instead of being geeky, the current bowl cut favors a punky edge that is all about high-shine and movement. The aim is to make your bowl cut look like it's emerging from a buzz cut with a short and discreet fringe. This isn't a front-mullet.
Towel-dried hair should be treated with hair gum or style gel (medium to stronghold). Work the cream into the skin with your fingertips, adding more if needed.
The bedraggled bowl cut focuses on the top and edge, with the sides and back tapered in touch to avoid the entire bowl impression. Apply sea salt spritz to moist hair before letting it air dry for a more handsome look at the bases and ends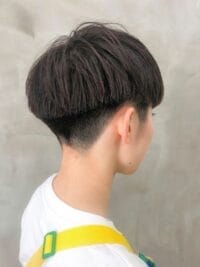 What Else To Bear In Mind When Getting A Bowl Cut?
Zero Mobile IS ALLOWED
Keep your head up and your gaze straight ahead. To keep your attention, find anything eye height in front of you. Remember to keep your gaze fixed on the prize.
Zero Mobile IS ALLOWED. The whole bowl can become uneven if you bend your head down just a little while being cut. To avoid this, be calm, vigilant, and laser-focused during the hair-cutting process. Nothing destroys a bowl cut hair like a bad head tilting at the wrong time.
Talk Spoils a Bowl Cut Haircut
"Don't chat until it's really necessary, and especially don't joke around with the barber." The last thing you want to do is chuckle and move your head too much, causing a section of the cut to be messed up.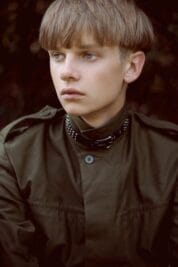 Every hair piece is crucial, and even the tiniest mistake can be disastrous. A non-essential talk spoils a bowl cut hair more than anything."
Maintain Eye Contact
Maintain eye contact with your barber constantly. This lets them know that you're keeping an eye on them. However, you mustn't stare too intently because this can leave your hairdresser nervous, which can wreak havoc on the cut.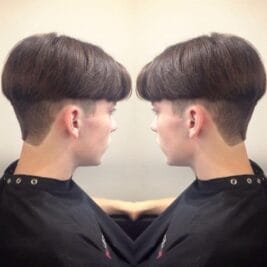 Stress on their hands can lead to a single wrong cut, and a single wrong cut can ruin an flawless bowl cut haircut. Too much, or too little, eye contact with your barber can completely destroy a bowl cut haircut.
Ask For Final Touch Ups
Don't be afraid to ask for finishing touches. If you notice areas that could use some attention, speak out. Many people feel bad or ashamed if they ask the barber to work on the same haircut for an hour or two longer.
However, the barber does not have much knowledge of your head than you do.
The way a bowl cut rests on each person's head is different. A Person's Skull, for example, is unusually round, causing the hair above his temples to droop downwards during the process of hair-cutting.
As a result, he has to ask five to six more passes from the barber to get the proper bowl cut for his face shape. Rushing the process can damage a bowl cut more than anything else.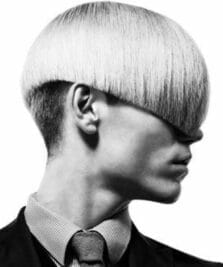 Repeat the Process Every Week
If you're happy with the overall outcome, the final step is simple: REPEAT ONCE EVERY TWO WEEKS. Since it will assist in maintaining a wonderful appearance at all times; otherwise, the shape of the hair will change when it grows.
Conclusion
The bowl haircut is about to make a huge comeback. As confirmation, we've compiled a list of 15 modern bowl cut takes that you may wear without feeling self-conscious. Almost all Bowl haircuts for every hair type can be wavy or straightened, and most of them are appropriate for every event. Even if you don't have suitable hair type for bowl cut then you can also go for bowl cut wigs.
And we discussed its instructions and a number of tips and tricks in the hopes that they will all be useful to you. Before deciding on bowl hairstyle, take some time to evaluate your work environment, personality, and personal style. Hopefully, you found some suitable Bowl haircuts for your hair. If yes, Let us know in the comment section. Have a look at bowl cut FAQs section to get more clarity about the haircut.
Bowl Cut Hairstyle FAQs
Is bowl cut look good for round faces?
A bowl cut will not go very far if your hair is too coarse. Similarly, if you have a round or chubbier face, this appearance will never look good on you.
Why is Bowl Cut so Popular?
Many other kinds of bowl cuts have emerged in this age, and they look very modern and many celebrities sport this style.
Are Bowl Cuts Back in Style?
While the old mushroom-like bowl cuts should be avoided, the new breed of modern bowl cuts that have succeeded them should be embraced.
Do Bowler's haircut and Bowl cut are same?
Yes, Bowler haircut and Bowl Hair Cut are the same.
Why it is called a Bowl Cut?
Bowl cuts get their name because they look-like an upside-down bowl just on the skull and are often formed by laying a bowl on the head and cut around it.
Is bowl cuts look good with beard?
Mostly bowl cuts look stunning with non beard look. But with some twist bowl cuts can be wear with beard.
Where did the Bowl cut Originate?
The bowl cut has a long history that predates Moe Howard. European Males wore this style in the 12th to 15th centuries and Russian serfs in the 18th century.
Are Bowl cuts Professional?
No, Bowl Cut Doesn't look Professional. It is high & tight haircut, ideal for young boys who want a low-maintenance haircut.