Bowl Cut Hair: The Comeback You Never Saw Coming
If you wish to make a brave statement with your hair, then a bowl cut may be your perfect choice.
Once considered a childhood style, the bowl haircut has made a comeback and is being revived by superstars and ordinary people alike.
From edgy and punk-inspired to modish and refined, there is a bowl-cut hairstyle for every personality. On this page, I have delved into 33 of the trendiest bowl-cut hairstyles to motivate you.
Whether you intend to make a fashion statement or simply want a low-maintenance haircut, bowl-cut hair is worth considering.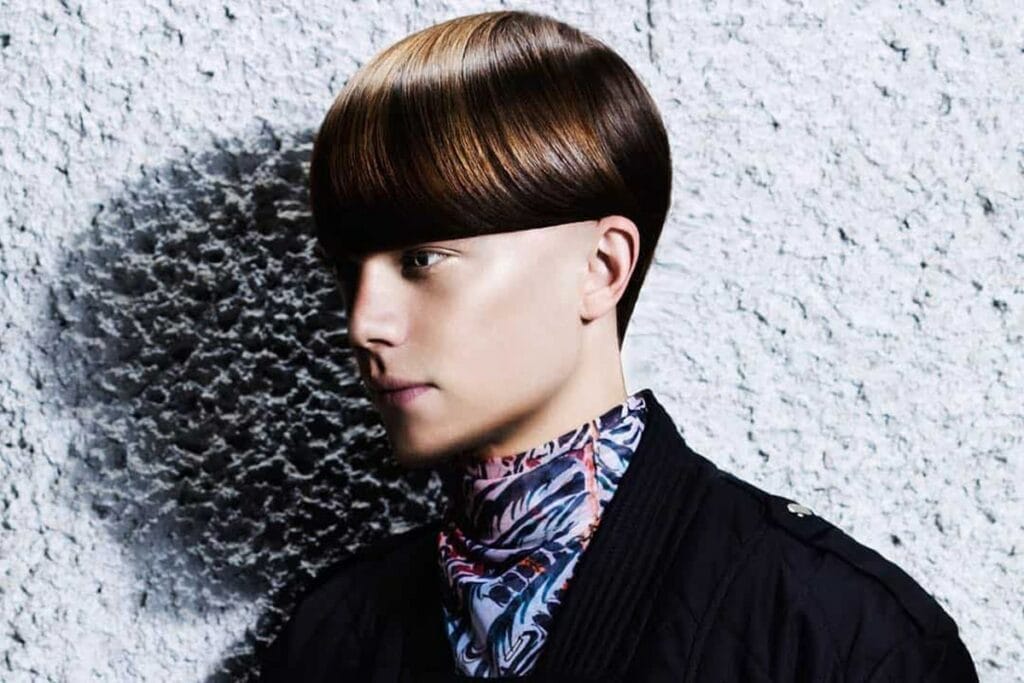 What Is A Bowl Haircut?
A bowl cut is a haircut where the front hair is trimmed short on the sides and back, and the top is allowed to grow long as if the only hair not covered by an upturned bowl had been removed.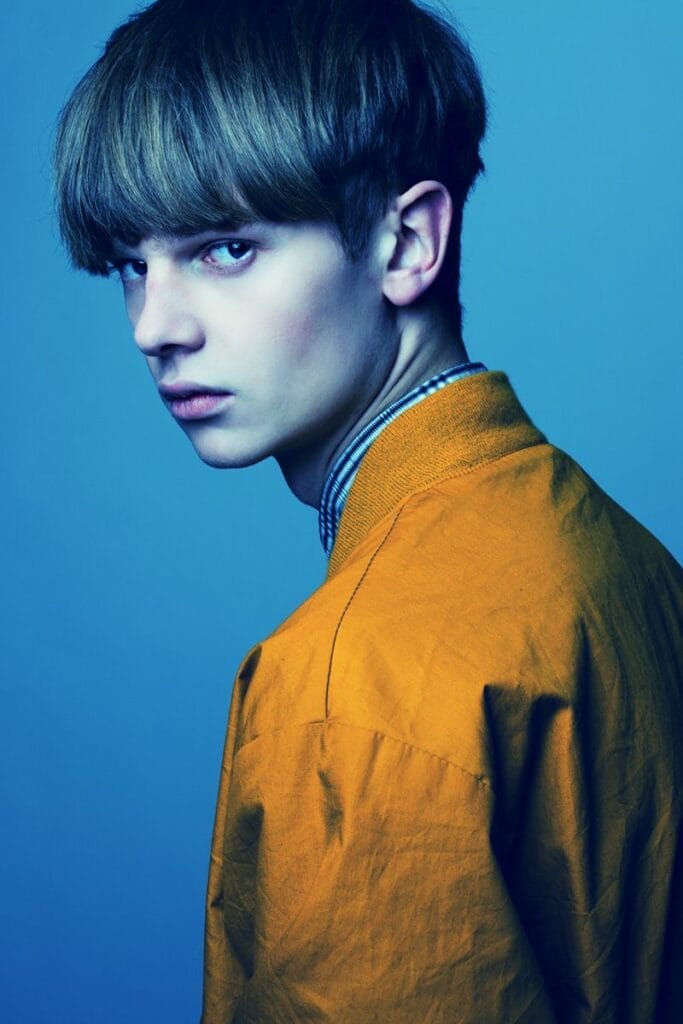 Top 33 Bowl Cut Hair
Classic Bowl Cut
If you want to play it safe but still appear edgy, this is the haircut for you! The classic bowl cut has a fridge that sits on mid-forehead.
Unlike the previous versions of this cut that used to be flat, today's haircut features more texture crown, which contrasts well with the buzz cut sides.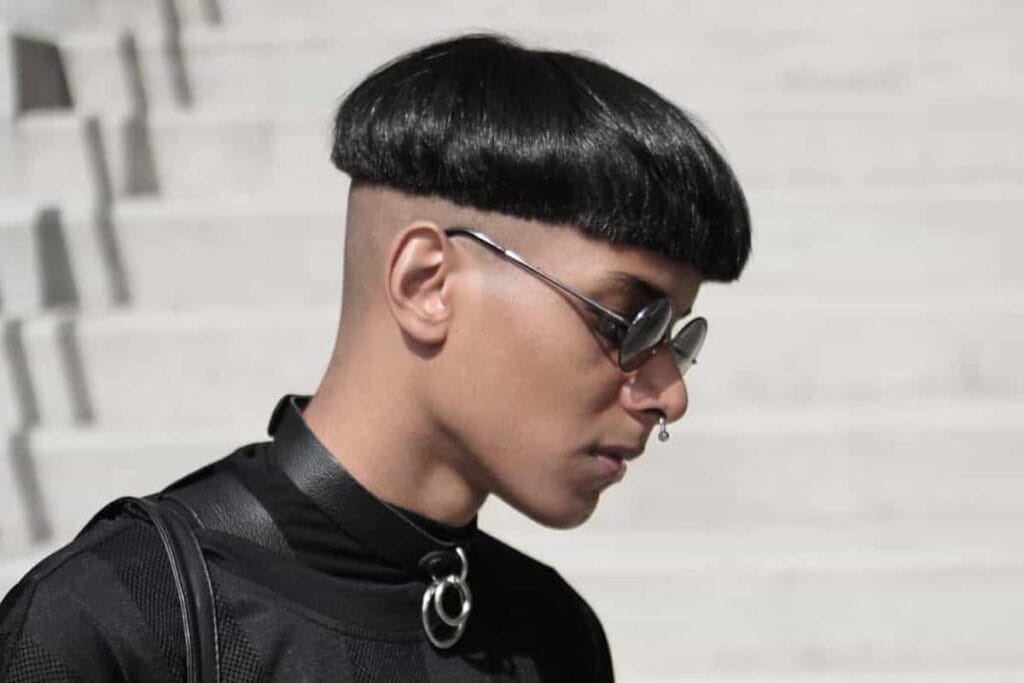 Korean Bowl cut
The haircut involves a lot of layering and texturizing, giving it an edgier shape . It'll help you stand out and feel desired by others.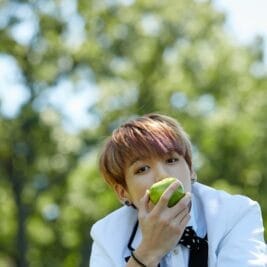 Curly Bowl Cut
This haircut will let your curls glow for a flattering appearance.
The style offers an easy cut for guys with curly hair, particularly when blended with an undercut or taper fade. Whether you have long or shorter hair on top, you need to keep your curls hydrated for extra volume.
Short Bowl Haircut
The style is a stylish and simple variation of the conventional haircut.
Consider it if you need a low-maintenance and simple look. Whether you prefer a short or very short haircut, the style will still look modern and youthful.
Choose a high hairless fade on the back and sides to match the shorter hair on the crown. This high and tight haircut will give you a masculine appearance.
Undercut Bowl Cut
Add an undercut to the bowl cut to form a cool contemporary twist on the bowl cut.
This style makes a face appear slimmer, so consider it if you wish to achieve that with your haircut. The cut will also make you appear cool and stylish.
Modern bowl cut
The modern bowl haircut has no limitations to your inventiveness.
You can go against the traditional patterns of the haircut, playing with fade and altering how the fridge sits on your forehead .
Long bowl cut
If you have long, bulky hair, this is your standout style.
The style looks awesome when styled messy and bushy for a carefree finish. With this cut, you'll magnetize attention.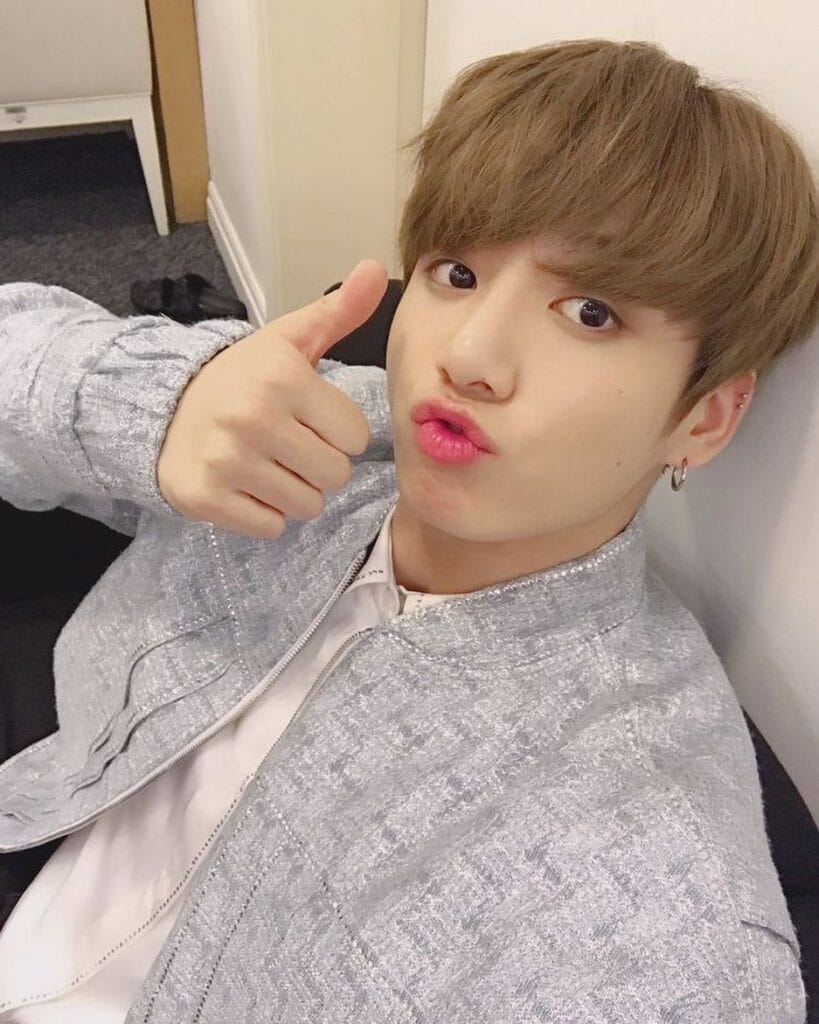 Bowl Cut Fade
If you prefer shaved sides, this is your style. An easy-going haircut is to cut the sides to reveal a few layers of your hair.
Brush your hair downward for a smooth finish. Opt for a mid-length for the crown, part it on one side and let each half descend to the sides.
Bleached Bowl
If you've dyed your hair, this is your style! It can show off your seductive hair color, combining the carefree surfer guy with aspects of a fresh, clean style.
Casual Mushroom Cut
For a more authentic haircut, consider a casual mushroom cut. Add some texture to the bangs and a soft fade on the sides for a modern touch.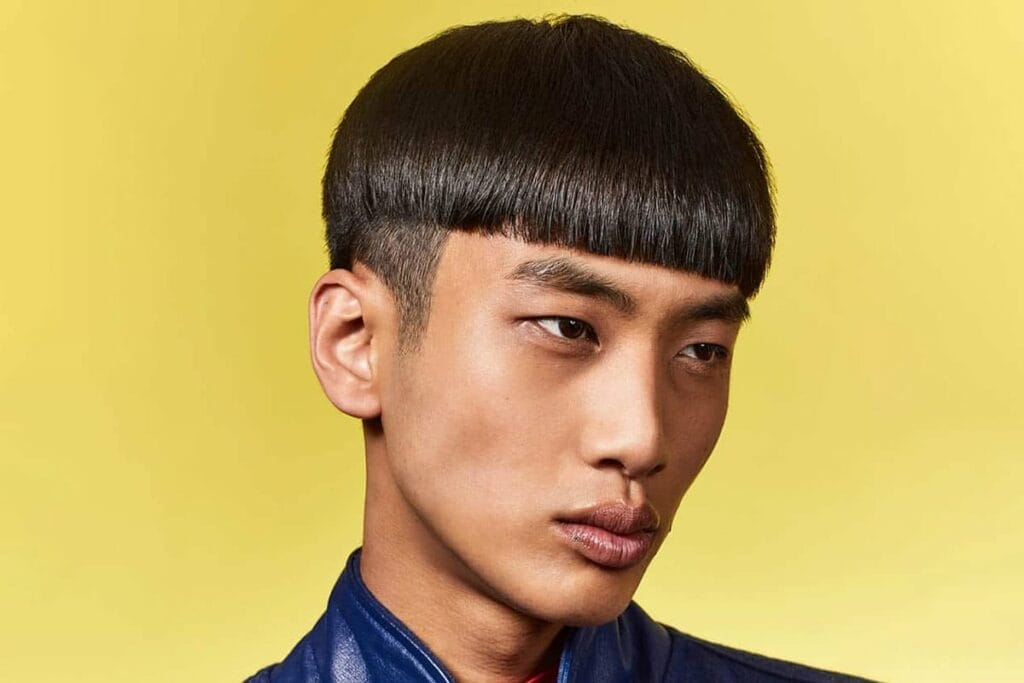 EBoy Bowl Cut
You're certainly flaunting a manly hairstyle. Combine your bowl hair with the most apparent indicator of maturity – middle parting.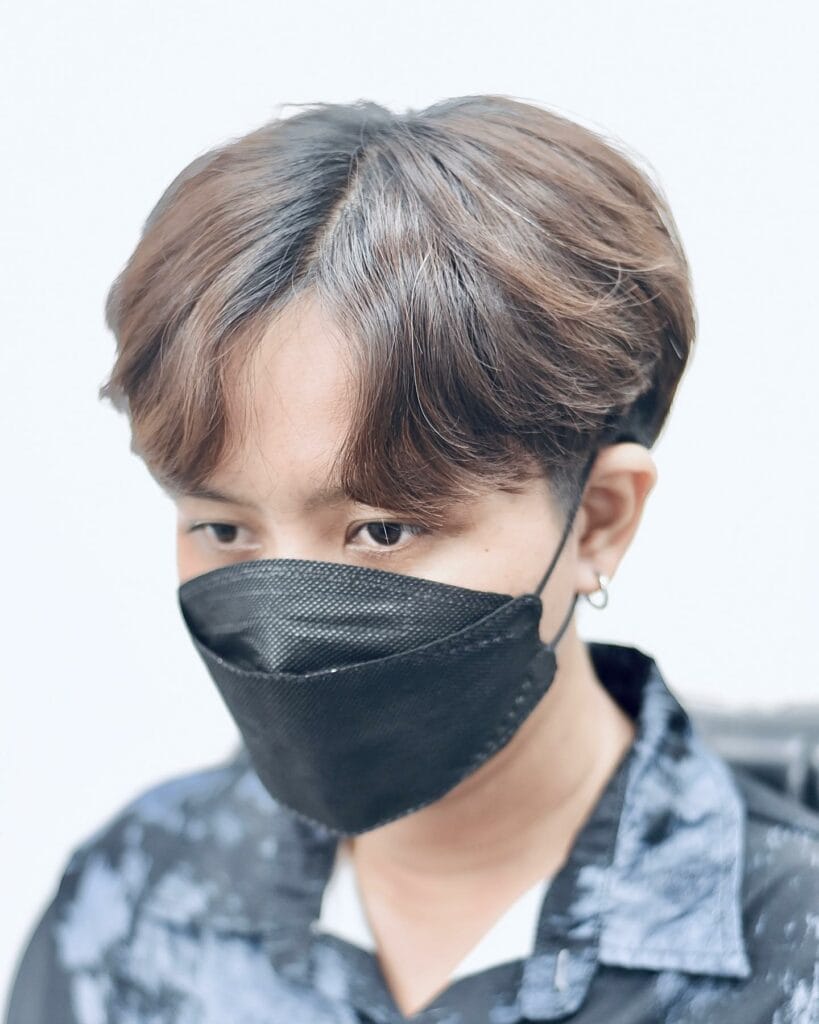 Parted Bowl + Layers
The timeless hairstyle doesn't lose its popularity. This parting can find its place in nearly any medium-to-long hairstyle. It gives a very sophisticated and manly appearance.
Asian Bowl Cut
Asian bow haircut comes out very elegant and defined.
With a thick and coarse hair texture, you'll effortlessly shape it. You can also choose any fade on the sides without forfeiting density.
Spiky Bowl
To be part of this oh-so-90s style, consider spikes with your bowl haircut. The spiked add an edge to the appearance and make you look masculine.
The added volume and texture from the spikes will give you more shaping around the face.
Cropped Fringe
This is a short textured cut you can wear in different ways; be creative with it to suit your hairline.
It works great for all hair types, is suitable for all occasions, and is simple to style.
Chili Bowl Haircut
You can't confuse a Chili bowl haircut with any other since it has a defined shape of a Chili bow! Modern and bold, the style is among the hottest men's cuts today.
Boy Bowl Cut
A bowl hairstyle is a choice option for boys as it needs less maintenance and allows your kid to show off his hair texture.
Also, a bowl cut doesn't get in the way as he plays or runs, so he'll like its expediency.
Mushroom Haircut Mullet
Examine this style carefully, and you'll realize they were meant to be combined!
The style will make you stand out.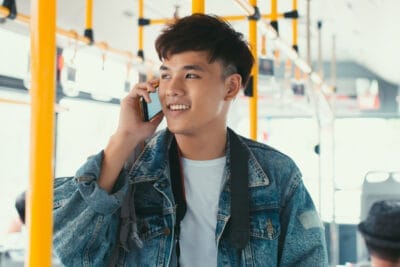 Blunt Bang
If you prefer to draw attention to your cheekbones and eyes, switch your bowl-cut hair to a long haircut with a blunt bang. You'll stand out with smooth and silky locks, but a messy bowl haircut will also work fine.
Swept Forward
A few layers will offer hair more texture and dimension. Sweeping your hair forward with a bowl haircut keeps it from appearing old-fashioned and shows off the layers.
Drop Fade Bowl cut
A drop fade gradually drops at the back of the head around the front hairline.
Blend a bowl cut with a drop fade to attain a sharp and sophisticated appearance.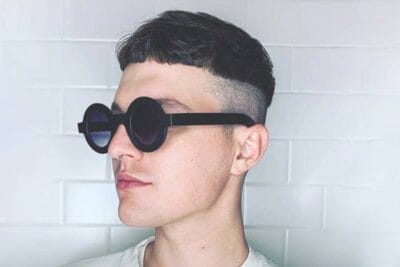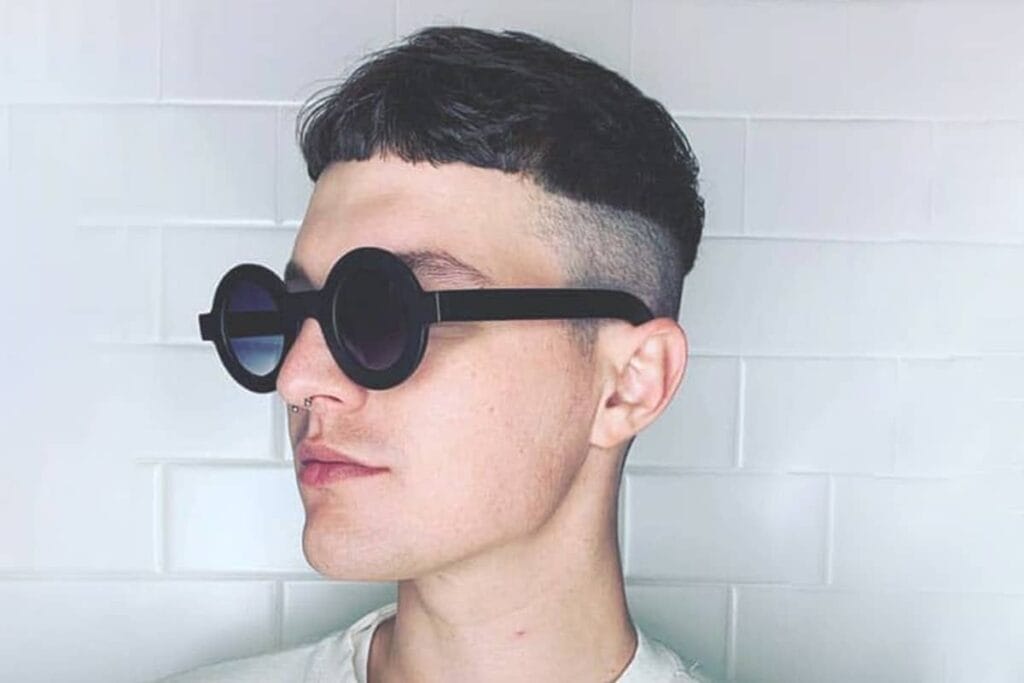 Messy Shag
With thick hair, you'll effortlessly look classy and tasteful. To create a nifty appearance, consider making your bowl-cut hair messy. Add a definition to the appearance with a natural side part.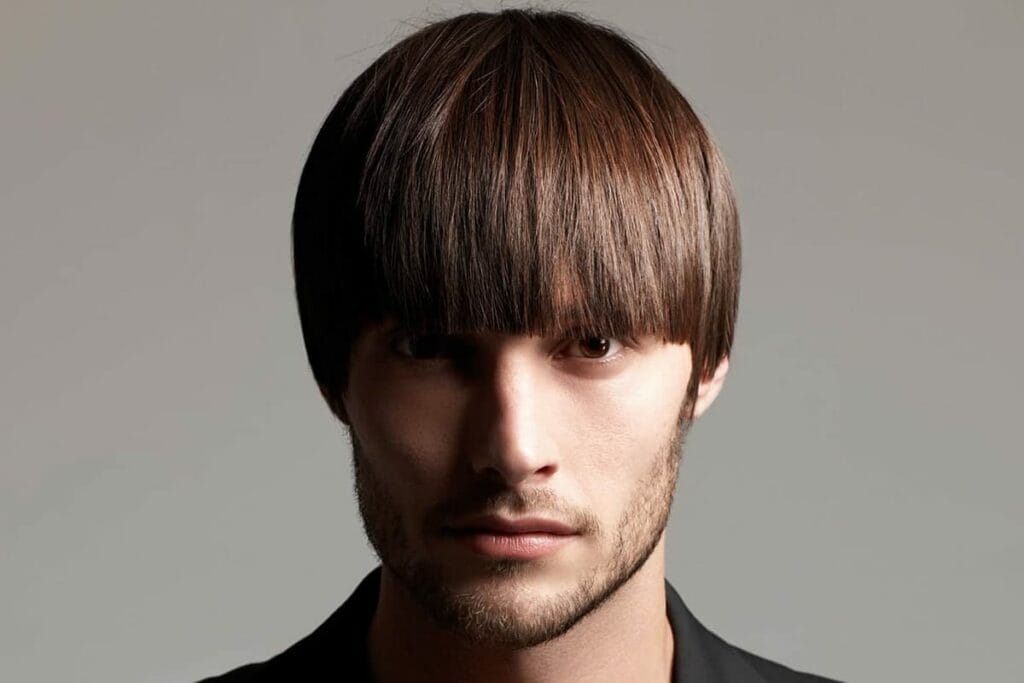 Choppy Full Bangs
If you have straight hair, consider adding a little texture and attention to the bowl cut with choppy bangs.
An irregular line in the front separates this style from the traditional versions.
Low Fade Bowl Cut
If you wish to combine your bowl haircut with your beard, consider a low fade. This fade smoothly connects the facial hair to the head hair. Blended with the blunt fridge, this style will shape your face handsomely.
Parted in the Middle
You do not have to wear your bowl cut straight downward and forward. Part it down the idle for a face-brightening appearance.
Drop Mushroom Cut
To attain an updated look, consider the drop style. The front strikes mid-forehead and the drop is made behind the ears with a hairless undercut.
Grazing Fringe
The long, wispy fridge on this bowl cut is completely trendy. Add some light colors to make the appearance more stunning.
Deep Part
This classic haircut is so daring. With bold dye, the deep side part is striking and will give you a chic and polished look.
Bowl Cut with Mid Fade
If you desire a contrasting appearance, consider this haircut. The thick bowl haircut contrasts well with the mid fade, which is higher than most fades, at least one centimeter over the top of the ear. The style will help you look cool and fashionable.
Bowl Cut With Taper Fade
In this style, the bowl cut doesn't form an even line around your head.
Instead, the cut is higher up the hairline and is combined into a taper fade, forming a contemporary version of the classic style.
If you have a circular face, you'll look great in this style.
Straight Hair
If you have straight hair, it's time to consider a bowl cut. The style works best with straight hair, particularly when shaping the fridge.
Get an even cut and comb the fridge forward, and you'll have a long fridge that'll refine any face shape.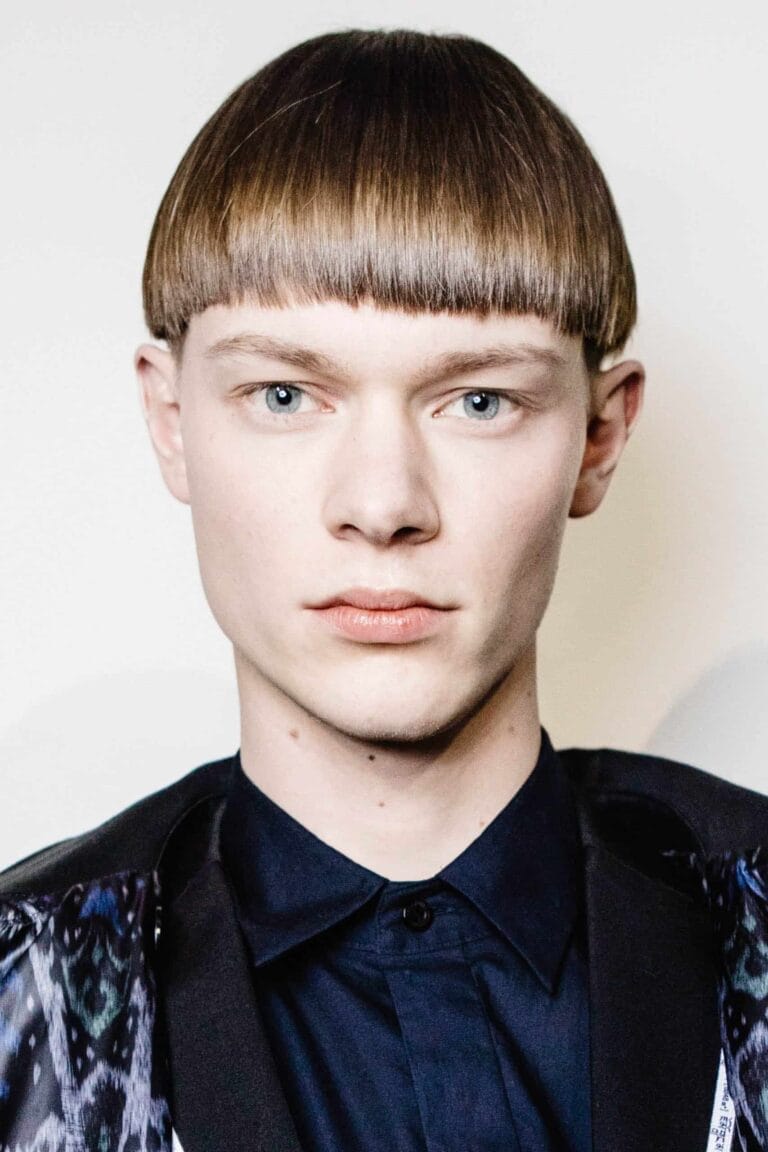 Bowl Cut Wavy Hair
Waves are among the most famous haircuts for dudes with afro-textured hair.
Waves' ripple-like pattern always stands out. Buzz the sides short and create 180 waves in the bowl-cut crown section. You'll attain a fresh, modern haircut that has a stylish '90s appeal.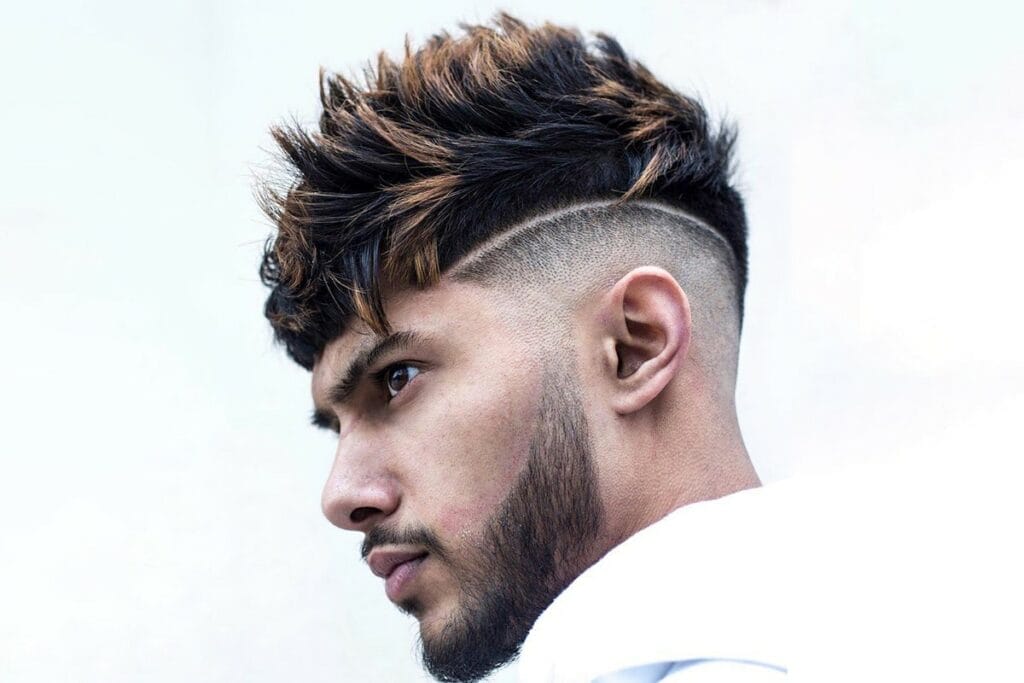 Bowl Cut Thick Hair
This haircut is the closest to the classic, vintage haircut.
A rhyme to the 60s mod style, thick hair works nicely to create volume and form the bowl cut. If you prefer a vintage appearance, this is your style!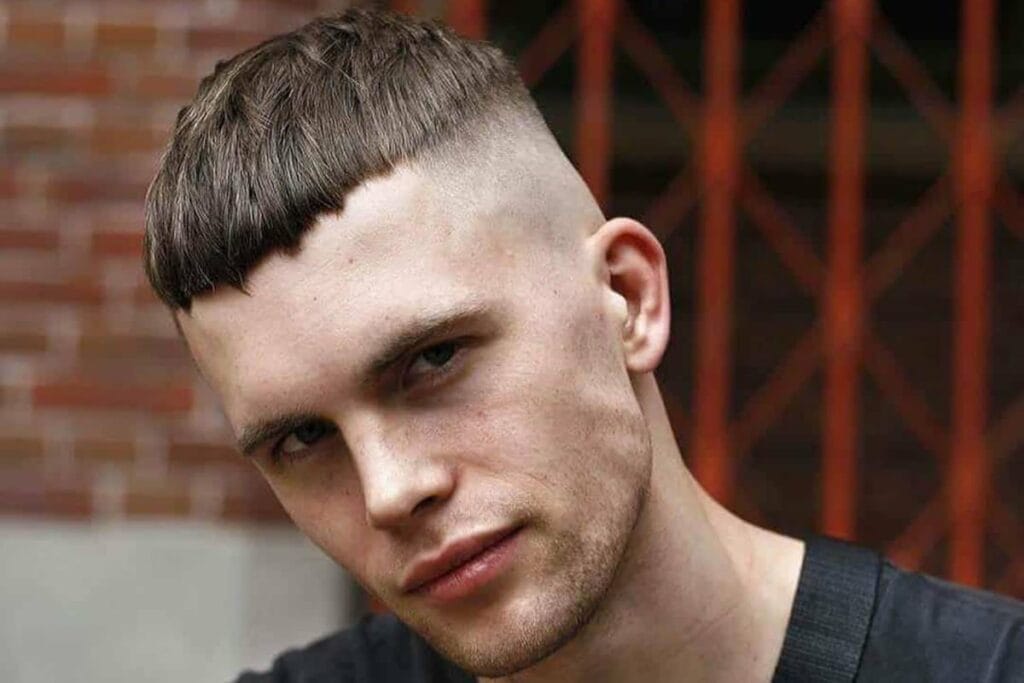 FAQs
Can a bowl cut look good?
Bowl cuts are famous because they are an easy way to attain a modern, edgy appearance. People can tailor their texture and length to better their looks.
Who is famous for bowl haircuts?
Moe Howard in 'The Three Stooges' (1922–1970)
What is the difference between a mushroom cut and a bowl cut?
A mushroom cut, also referred to as the bowl cut, is a short haircut wherein hair is cut uniformly short on the back and sides while leaving the length on the top.
Do people still get bowl cuts?
With the popular Bella Hadid sporting the style at Marc Jacobs's fall 2022 exhibition, we can say the bowl haircut is back.
How do you make your bowl cut look better?
To make the bowl haircut modern, ask for an undercut or a slight fade from long to short for an apparent contrast between the bowl and short section.
There are several combinations of textures and haircuts that can give the bowl haircut a distinctive modern appearance. Seek advice from your barber.
Khamis Maiouf is a professional barber who graduated from Hinckley College in England with a degree in hairdressing. He has also won several barbering contests and successfully operated a barbershop for the last two decades. As a skilled hair stylist for 20 years, his goal is to teach others how to achieve a beautiful appearance through their hairstyles.