Hairstyles for Men with Sensitive Scalps: Tender Loving Tresses
Men with sensitive scalps often face unique challenges when it comes to choosing and maintaining their hairstyles.
The discomfort that can arise from an irritated scalp may make some styles unbearable or UNMANAGEABLE.
This guide will cover the causes of sensitive scalps, how to care for them, and a variety of hairstyle options suitable for men with sensitive scalps.
We'll also provide hairstyling tips to keep your scalp healthy and happy.
Let's dive in!
Causes of Sensitive Scalps
Sensitive scalps can result from a variety of factors, including skin conditions, allergies, and LIFESTYLE choices.
Some common causes include:
Seborrheic dermatitis
Psoriasis
Eczema
Contact dermatitis
Dry skin
Harsh hair products or treatments
Stress
Understanding the cause of your sensitive scalp can help you choose the appropriate hair care and styling routine.
How to Care for Sensitive Scalps
Taking care of a sensitive scalp requires a gentle approach and attention to the products you use.
Choosing the Right Hair Products
Select hair products designed for sensitive scalps, free of sulfates, parabens, and harsh chemicals.
Opt for natural, fragrance-free, and hypoallergenic options when possible.
A gentle SHAMPOO and conditioner are essential to keeping your scalp healthy.
Maintaining a Healthy Scalp
Keep your scalp clean, moisturized, and free from irritation by washing your hair regularly, but not too frequently.
Overwashing can strip your scalp of its natural oils, leading to dryness and irritation.
Consider using a scalp treatment or oil to soothe and nourish your scalp.
Hairstyles for Men with Sensitive Scalps
Here are some hairstyle options for men with sensitive scalps, categorized by length:
Short and Simple Styles
These low-maintenance styles can help minimize irritation and are easy to care for.
Crew Cut
The crew cut is a classic, short hairstyle that features a slightly longer top and shorter sides.
This style is ideal for sensitive scalps because it requires minimal maintenance and allows the scalp to breathe.
Buzz Cut
The buzz cut is a very short, even haircut achieved using clippers.
This style is perfect for those with sensitive scalps, as it minimizes the need for styling products and reduces the chance of irritation.
Additionally, the BUZZ CUT allows for easy access to the scalp, making it simple to keep clean and moisturized.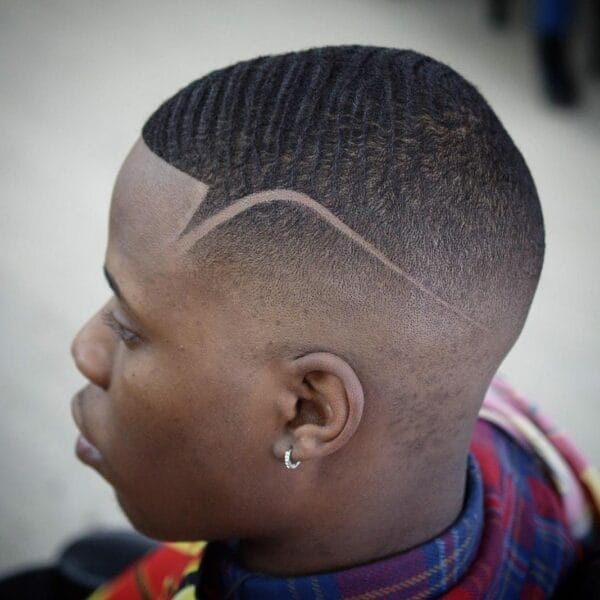 Medium-Length Styles
Medium-length hairstyles offer more versatility while still being manageable for those with sensitive scalps.
Side Part
The side part is a timeless, medium-length hairstyle that works well for men with sensitive scalps.
With a clean parting on one side, this style keeps hair off the scalp, reducing the potential for irritation.
To maintain this look, use a lightweight styling product, such as a water-based pomade or a light hold cream, to avoid weighing down the hair and causing discomfort.
Textured Quiff
A textured quiff features longer hair on top with shorter sides, creating volume and movement.
This style is suitable for sensitive scalps because it doesn't require the hair to be pulled tightly or styled excessively.
To achieve this look, use a gentle, lightweight styling product to add texture and hold the quiff in place.
Long Hairstyles
Long hairstyles can also be an option for men with sensitive scalps, as long as they are properly cared for and maintained.
Man Bun
The man bun is a popular long hairstyle that involves gathering the hair into a bun at the back of the head.
This style can work for men with sensitive scalps, as it keeps the hair away from the face and neck, reducing irritation.
Just be sure not to tie the bun too tightly, as this can cause discomfort and tension on the scalp.
Opt for a soft hair tie or band to secure the bun gently.
Loose Waves
Loose waves are an excellent choice for men with long hair and sensitive scalps.
This relaxed style allows the hair to flow naturally, minimizing the need for tight pulling or excessive styling products.
To maintain loose waves, use a lightweight leave-in conditioner or a gentle styling cream to enhance the natural texture of your hair.
Hairstyling Tips for Sensitive Scalps
To keep your sensitive scalp comfortable and healthy, consider these hairstyling tips:
Avoid Tight Hairstyles
Tight hairstyles, such as ponytails or braids, can cause tension and irritation on your scalp.
Choose looser styles that allow your scalp to breathe and minimize the potential for DISCOMFORT.
Use Gentle Styling Tools
When styling your hair, opt for gentle tools like wide-tooth combs, soft bristle brushes, and seamless hair ties.
These can help reduce friction and irritation on your sensitive scalp.
Minimize Heat Styling
Excessive heat from styling tools like hairdryers, straighteners, and curling irons can aggravate a sensitive scalp.
Limit heat styling and, when necessary, use the lowest heat setting and a heat protectant spray.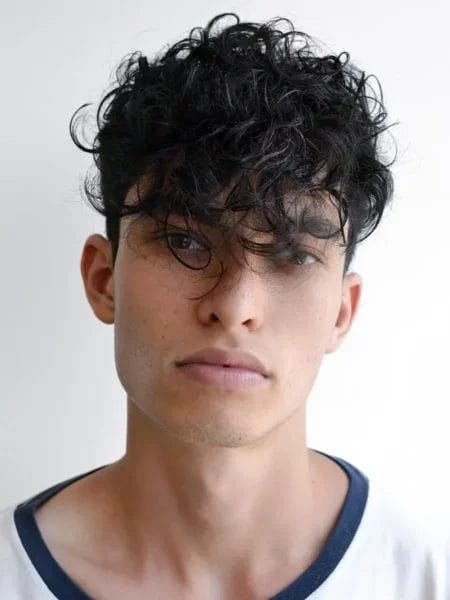 Conclusion
Men with sensitive scalps can still enjoy a variety of stylish and comfortable hairstyles.
By choosing the right hair products, maintaining a healthy scalp, and following gentle hairstyling practices, you can keep your sensitive scalp happy and look great at the same time.
FAQs
Can I use hair gel if I have a sensitive scalp?
It's best to avoid heavy styling products like hair gel, as they can cause irritation.
Instead, choose lightweight, natural, and HYPOALLERGENIC styling products like water-based pomades, creams, or mousse.
How often should I wash my hair if I have a sensitive scalp?
Washing frequency varies depending on your hair type and individual needs, but generally, you should aim for every 2-3 days.
Overwashing can strip your scalp of its natural oils, leading to dryness and irritation.
Is it okay to use a hairdryer if I have a sensitive scalp?
Yes, but it's essential to use a low heat setting and a heat protectant spray.
Additionally, keep the hairdryer at a safe distance from your scalp to minimize the risk of irritation.
How can I tell if a hair product is suitable for sensitive scalps?
Look for products specifically labeled for sensitive scalps, and opt for those that are free of sulfates, parabens, and harsh chemicals.
Fragrance-free and hypoallergenic options are also preferable.
Should I consult a dermatologist if my sensitive scalp persists?
If you continue to experience irritation and discomfort despite following proper hair care and styling practices, it's a good idea to consult a dermatologist.
They can help identify the cause of your sensitive scalp and recommend appropriate treatments or products.
References:
Your scalp may feel sore due to different causes, including skin disorders, tension headaches, and some infections. source
Migraines, headaches, and autoimmune disorders can cause scalp pain, irritation, and inflammation. Sunburns, rashes, wounds, and insect bites also commonly cause scalp tenderness. source
Khamis Maiouf is a professional barber who graduated from Hinckley College in England with a degree in hairdressing. He has also won several barbering contests and successfully operated a barbershop for the last two decades. As a skilled hair stylist for 20 years, his goal is to teach others how to achieve a beautiful appearance through their hairstyles.