19 Trendy Hairstyles for Mixed Boys
I've delved into the dynamic world of hairstyles tailored especially for our mixed-heritage young gents. These haircuts don't just sit on the head; they tell a TALE of blended cultures, textures, and histories.
From curly crowns to wavy wonders, there's an incredible array of styles waiting to be discovered.
If you're on the hunt for that perfect fusion of tradition and trend for your young one, you're in the right spot.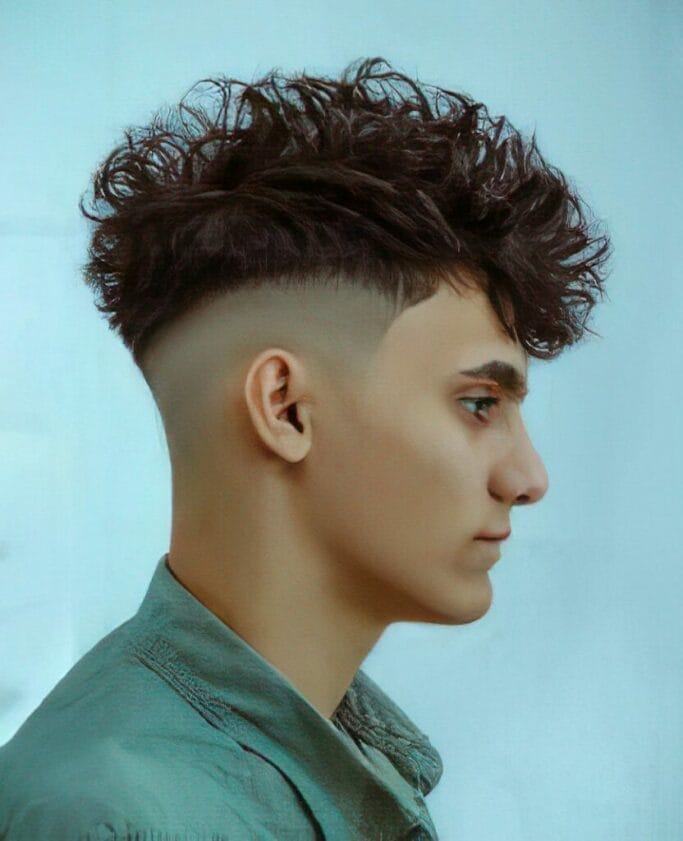 Recent Mixed Boys Hairstyles Trends
Check out our list of the Best Mixed Boys Haircut:
1. Cropped Top
This style effortlessly balances length and texture, offering a chic yet playful vibe. When done right, it's a look that says, "I'm here, stylish, and ready for any adventure!
You should get a fade on the sides, and a slit on one side cut perfectly for that elegant look.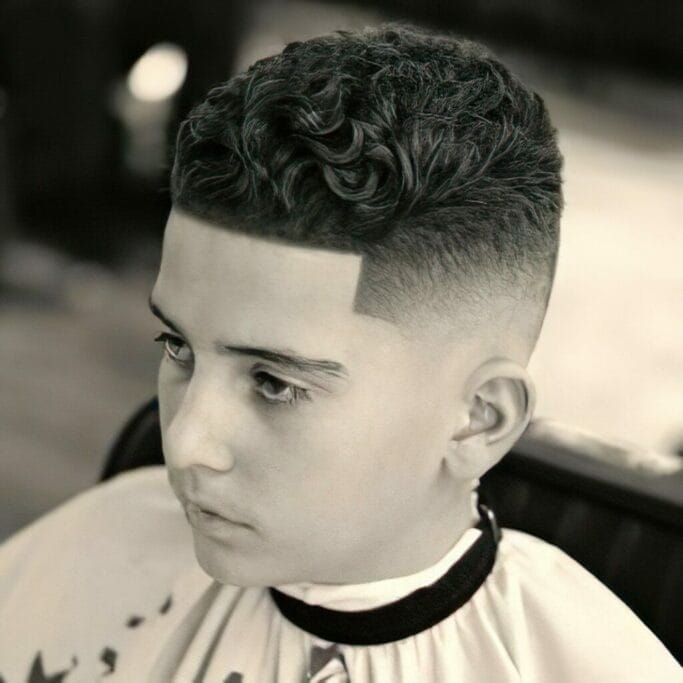 2. Curly Mullet
A Mixed Boys Haircut with a curly mullet is where vintage meets vivacity.
It combines the charm of yesteryears with today's twists. And believe me, those curls add an edge of rebellion!
Get a mullet haircut with a clean undercut around the sides, and let the curls grow out a few inches.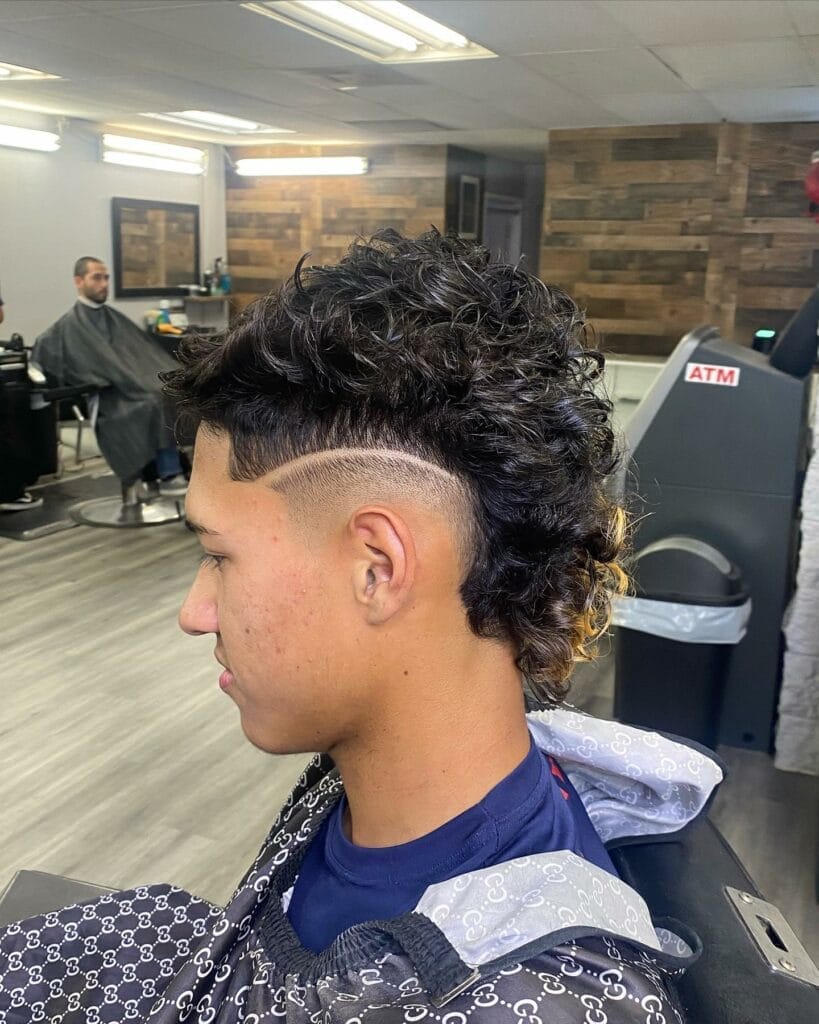 3. Spiral Curls with Undercut
Some boys like it when they have long hair. Keep some length at the top of your spiral curls to show them off.
It's like a dance of contrast – the spirals cascading over a cleanly-shaven backdrop. A bold statement for our young trendsetters!
4. Box Braids
Box braids offer a versatile and protective style that pays homage to cultural roots while delivering practicality for daily wear. Perfect for mixed boys who want a low-maintenance yet trendy look.
They're ideal for boys on the go, maintaining a neat appearance with minimal upkeep.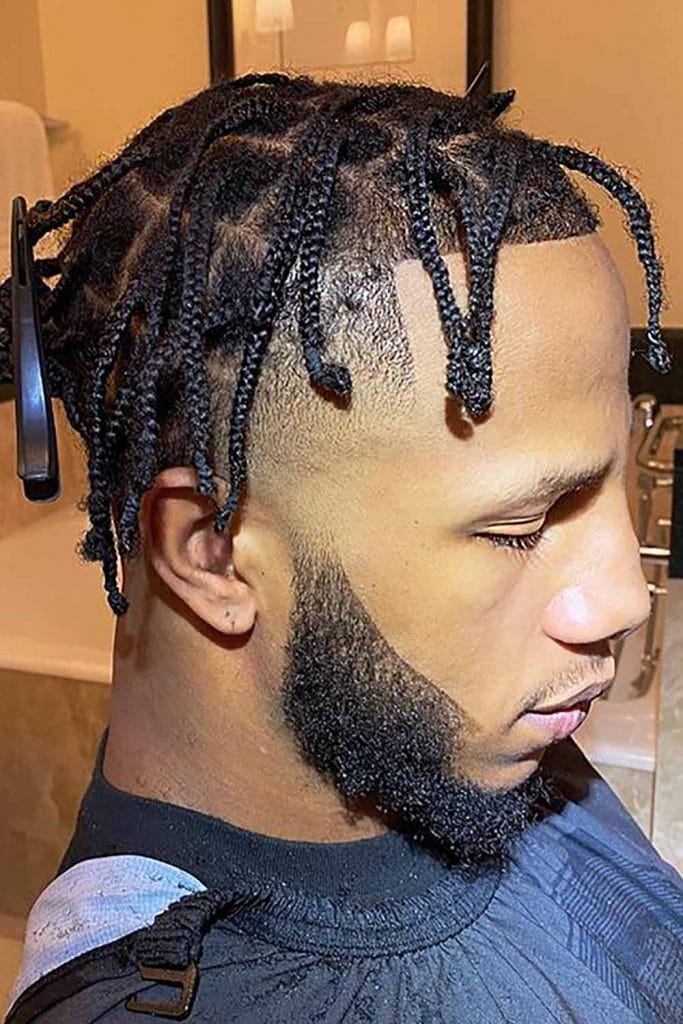 5. Free and Wild
Avoid pulling your gorgeous long locks back into a ponytail. Instead, it would help if you let them go free. Let the spiral curls grow long enough so that they reach your shoulders.
You can highlight them with blonde hair and add some delicate layers to bring out their uniqueness.
This style reminds me that sometimes, beauty lies in just letting things be.
6. Kinky Haircut
This is the most effective method for taming the tight coils characteristic of most of the hairstyle for mixed boys.
Indeed, it is a great option to try this year. The sides are shortened, but the top is kept in its longer form to drape down over the sides.
Every time I see this style, I'm reminded of the beauty in embracing our natural self.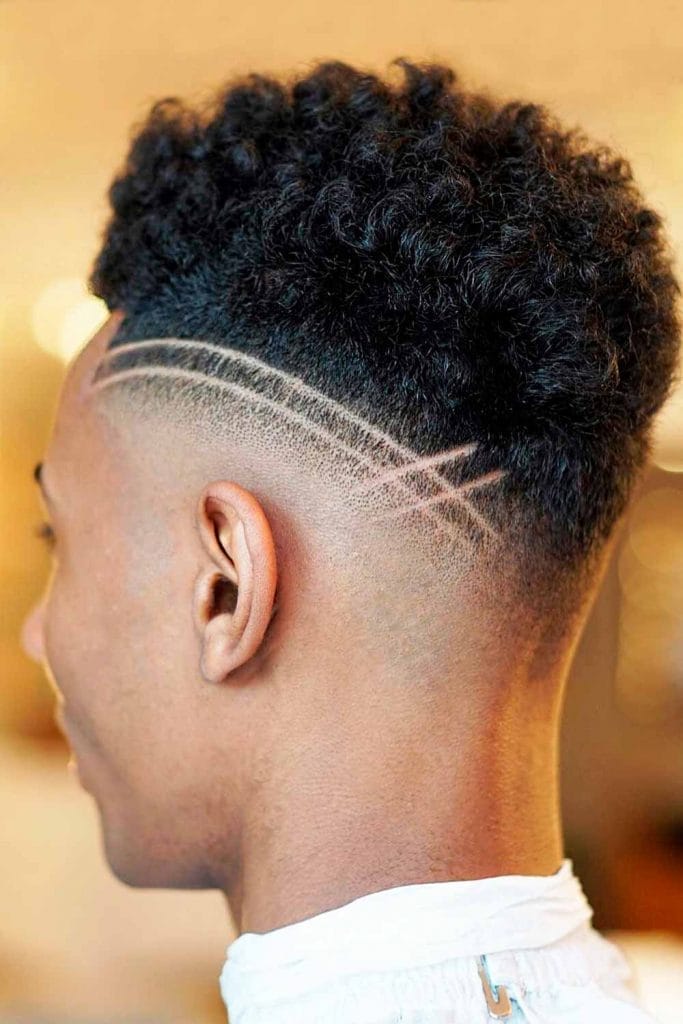 7. Afro Ringlets
It's like a crown that sings praises of diverse heritage and unwavering pride.
This look demonstrates how simple it may be to wear a headband with an afro and keep the hair out of one's face.
Truly, a timeless masterpiece in the world of hairstyles!
8. Curly Mess
It's a style that's brimming with life, reminding us that sometimes, perfection lies in the imperfections.
This cut requires little to no maintenance at all. To maintain its position, a finger brush is all that is needed.
Every messy curl has its own whimsical tale, and I'm here for it!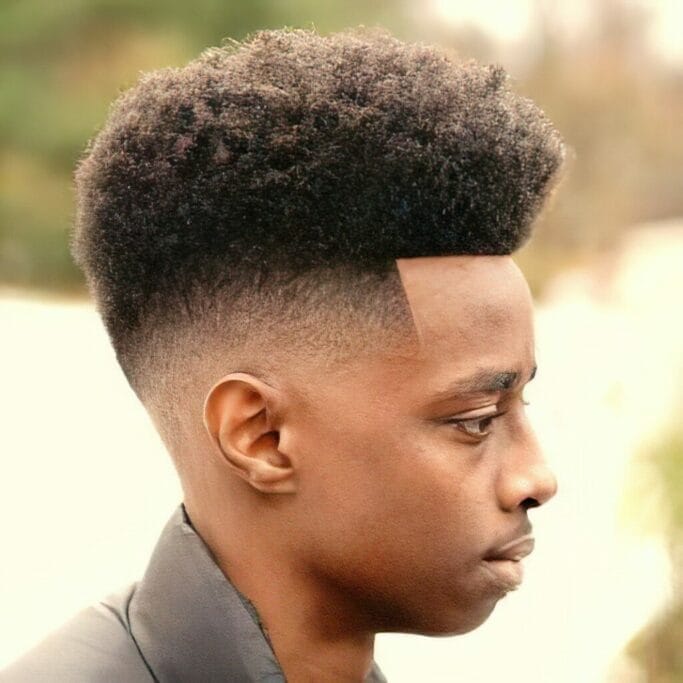 9. Tousled Look
The art of looking effortlessly windswept while rocking a style oozing confidence is just perfection.
The boy's hair is styled to drape over his forehead, giving the impression that he is pretty young.
It whispers, "I woke up like this, and I'm owning it!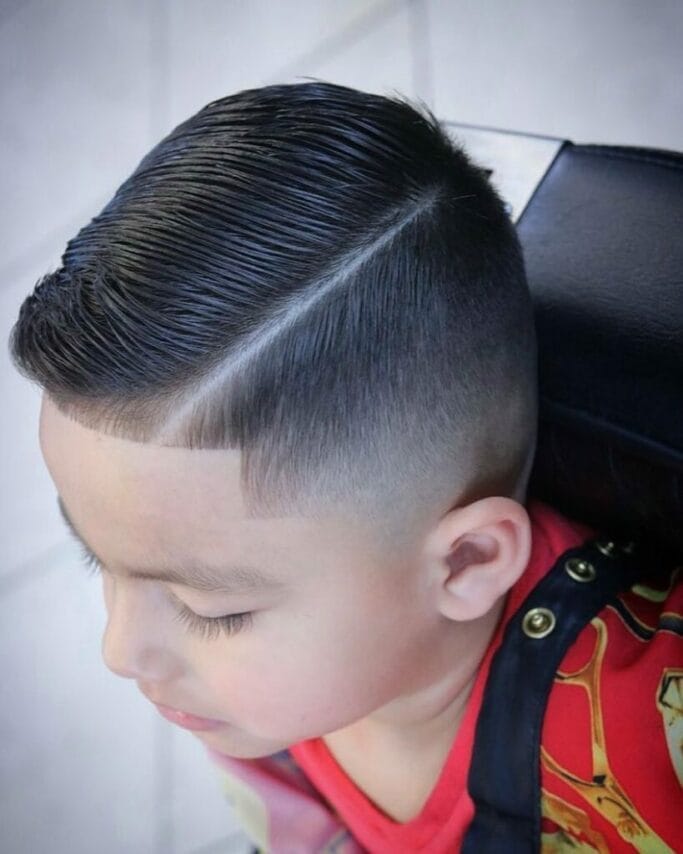 10. Highlighted Tips
It's like the perfect sunset, where the light just kisses the horizon.
Those subtle highlights add a dash of drama, telling tales of fun-filled adventures and spirited explorations.
A simple handshake is all that is required to get the day started.
11. Blonde Highlights for Boys
The brilliance of the blonde against natural hues is a game-changer.
This should be considered for mixed kids who desire long hair but also want it to look like they do naturally.
Highlights are a great way to express individuality since they are easy and enjoyable to apply, but they also do not need to be positioned in any particular way.
Each time I see it, I'm reminded of sunlit days, mischief, and the joy of being young and untamed.
12. Naturally Curly and Loose
Each curl seems to dance to its own rhythm, creating a symphony of textures.
The beautiful curly mix is almost embarrassingly simple to achieve, and when they are let to loosen up and flow around the boy's head, they give the impression that he is wearing a halo.
It's the embodiment of wild-hearted freedom and the pleasure of letting those curls run the show.
13. Close Cropped Curls

This style speaks of refined ruggedness, merging neatness with the undeniable allure of natural curls.
Cutting the curls so that they are short and close to the head is one of the most common and fashionable Mixed Boys Hairstyles for boys who do not want to devote effort to maintaining their hair.
It's a dashing choice for those wanting to highlight their features with a touch of sophistication.
14. High and Tight Haircut
A high and tight cut with shorter sides is an option for boys of mixed race who want their hair cut shorter. This appearance is a beautiful variation from the norm because it is uncomplicated and well-kept.
It merges precision with panache, creating a look that exudes confidence and charm in equal measure. Ready to rev up your style game?
15. Surfer Boy Haircut
If boys take the time to define the curls in their hair and give them some movement and shape, they can increase the likelihood that their hair texture will help them stand out in a crowd.
This haircut is the epitome of laid-back cool, reminding us of salty air, golden sands, and the thrill of riding the waves. Surf's up, and so is the style quotient!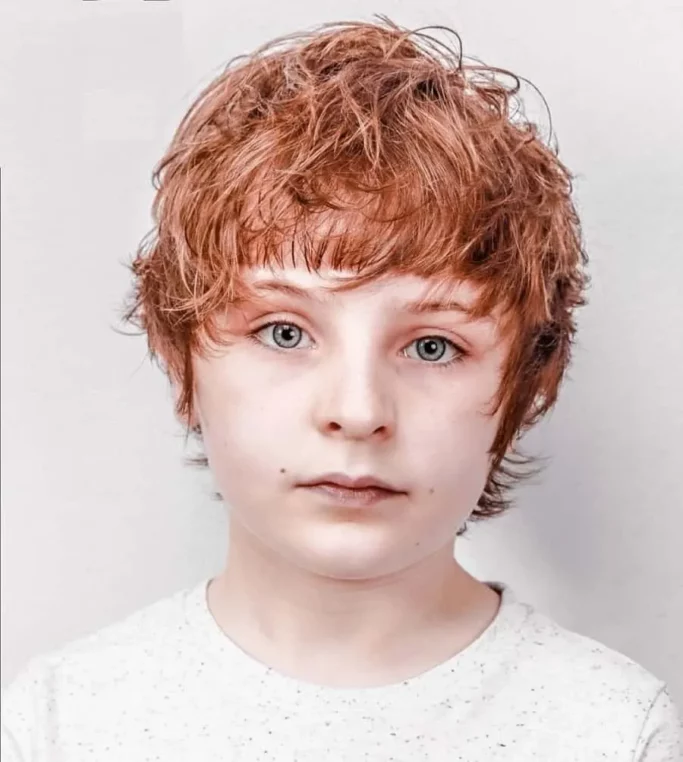 16. Curly High Top Fade
Boys with curly hairstyles who need to look a certain way for school or who want to keep their curls in check so that they don't get into the course would benefit significantly from this cut and style.
This iconic style is a blend of urban cool and classic elegance. The sheer volume at the top, gradually fading down, is a captivating dance of contrasts. Truly, it's a look that never fades out of fashion!
17. Biracial Boy Haircut
This is a charming style that masks the appearance of short, thin hair, which is perfect for guys who don't have much hair yet because it gives the impression that they have more hair than they do.
It's a harmonious blend of two worlds, telling a story of unity and diversity. With every twist and turn, it celebrates the beauty of coming together.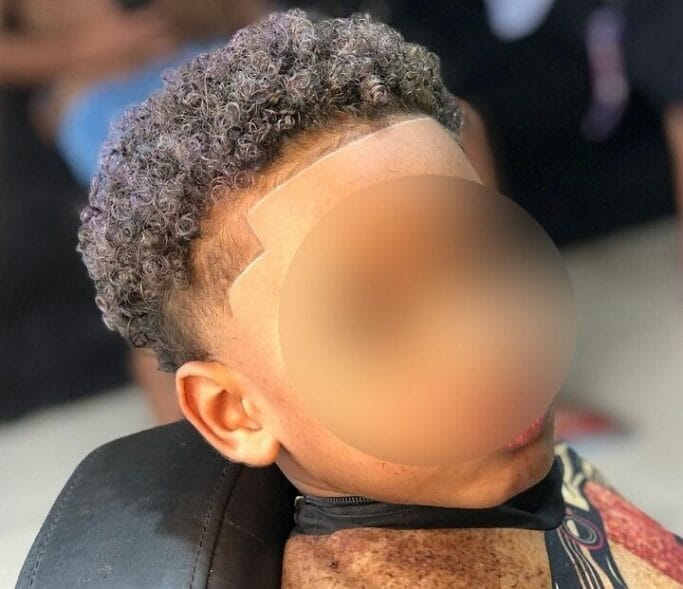 18. Soft and Curly All Over
There's something undeniably heartwarming about the Mixed Boys Haircut that's soft and curly all over.
This young boy's haircut is so hip and trendy that he could wear it to church, a playdate, or even a wedding without looking out of place.
It's a style that exudes pure charm!
19. Buzz Cut With Fade
When precision meets passion, you get the Mixed Boys Haircut that's a buzz cut with a fade. It's sleek, it's modern, and oh-so-refreshing!
This trendy buzz cut works nicely with a side fade, and it is most flattering on boys of mixed race who have African-American heritage.
A minimalist masterpiece in the vast canvas of haircuts!
Conclusion
Navigating the vibrant realm of Mixed Boys Haircut options has been an enlightening journey.
I've come to appreciate the diversity, creativity, and stories behind each style.
As I CELEBRATE these unique hair expressions, it's evident that the right haircut can be a powerful reflection of identity and heritage. May every young lad find his signature look!
FAQs on Boys' Haircuts
What are some trendy mixed boys haircuts?
Incorporating styles like fades and longer tops, mixed boys haircuts offer a variety of looks that are both fashionable and practical for different hair types and textures.
Can you suggest versatile haircuts for biracial boys?
I recommend styles that allow for natural hair growth and easy maintenance, such as a shaped afro, where the hair is cut to present a round and even shape, or a curly mohawk that leaves curls longer on top for texture while the sides are faded or closely shaved.
How do I style mixed boys hairstyles for a fresh look?
Mixed boys hairstyles include a wide array of options, from curly to straight, short to long. Styling can involve natural curls, structured cuts, or trendy fades for a modern edge.
What are the popular haircuts for mixed boys with curly hair?
Curly hair mixed boy haircuts are often designed to manage curls and provide style ease. Options like the curly hair fade are popular for their neat sides and voluminous tops.
Are there any specific mixed boy hairstyles that are easy to maintain?
Short hair is indeed the best option for those seeking a combination of style and low maintenance. A classic choice would be a short fade or a buzz cut, which keeps the hair very short on the sides and back, minimizing the need for daily styling. These cuts are not only practical but also keep the hair neat and well-groomed with minimal effort.
References
This is a non-exhaustive list of hairstyles, excluding facial hairstyles. source
Khamis Maiouf is a professional barber who graduated from Hinckley College in England with a degree in hairdressing. He has also won several barbering contests and successfully operated a barbershop for the last two decades. As a skilled hair stylist for 20 years, his goal is to teach others how to achieve a beautiful appearance through their hairstyles.