When you consider getting line up haircuts, you make your face more angular and get a better look. Having a haircut is a good idea for all guys, no matter how short or long your hair is, straight or curly it may be. Line up haircuts to make your face more angular and more defined. This article answers many questions about the style and inspires you to give your appearance a much-needed makeover.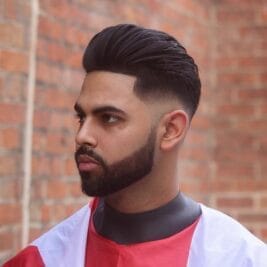 What Is A Line Up Haircut?
It's easiest to think of a line up like a shaved or trimmed hairstyle that follows the natural contours of your hairline. A straight-edge razor or attachment-less clippers are used to provide it.
The haircut looks stylish and well-groomed with a straight cut. The temple area of your face will stand out the most because of the right angle formed by the hairline. Line up haircuts have become popular in recent years. With the line up, haircuts can stand out since the haircut is simple. Moreover, it enhances your face characteristics by drawing emphasis on them.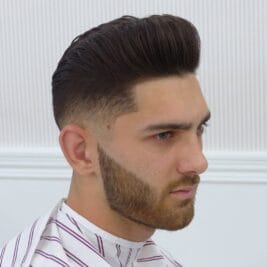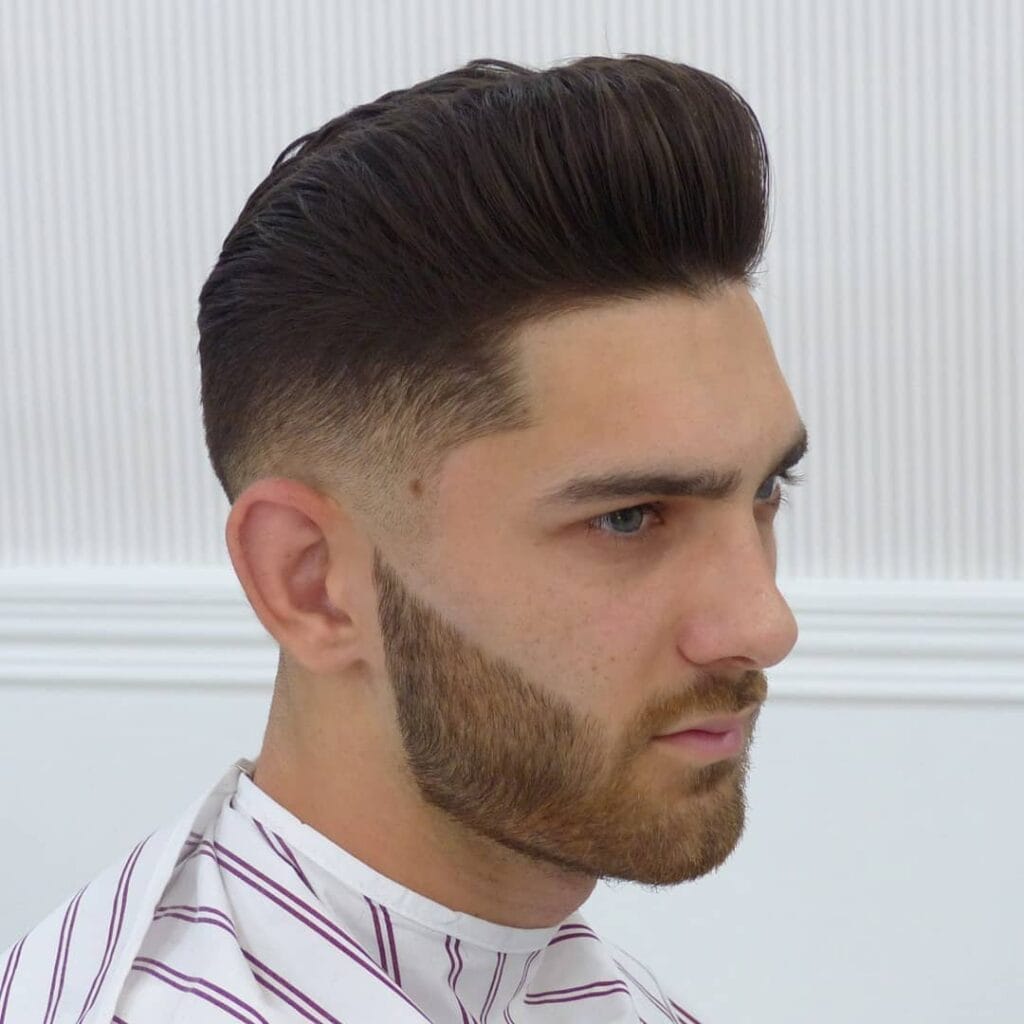 Men's hairstyles like fades and undercuts may be coupled with line up haircuts. Line up haircuts create sharp angles along the temples, hairline and partings lining up the hair. The lines around the hair's borders define the sophisticated line up haircuts for males. The defined edges, skin fade, and acute angles at the temple, the line up or shape-up or edge-up, is quickly gaining popularity for their wonderful result.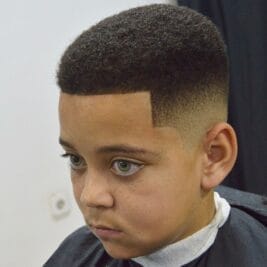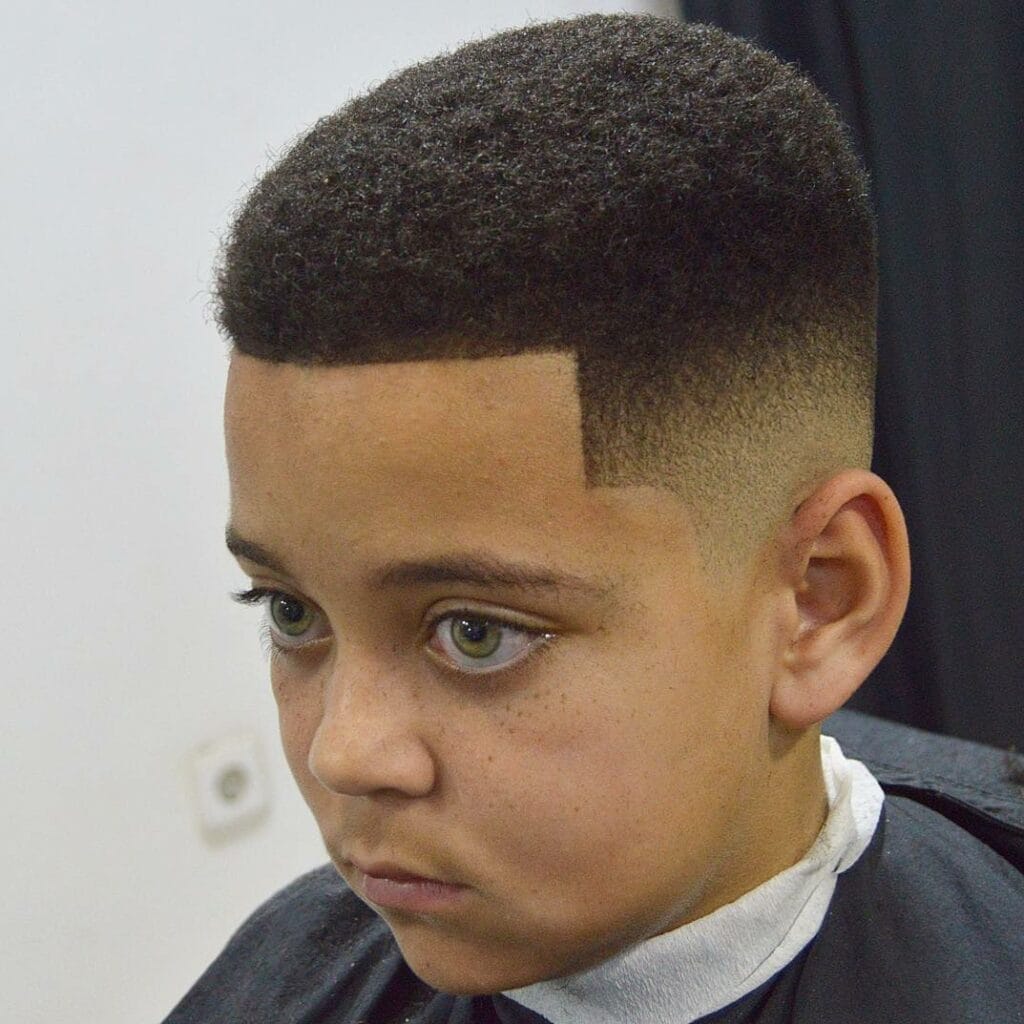 Adding line up haircuts to your frequent men's haircuts can make your entire facial appearance stand out. This hairstyle is a great way to show off your manly characteristics because of the definition on the face. Finally, it may be used with long or short, wavy or straight hairstyles. Wait no longer to give your existing hairstyle a fantastic makeover.
How To Get The Line Up Haircuts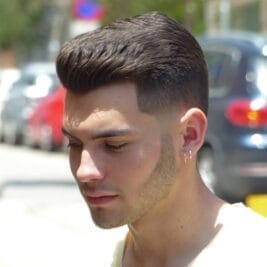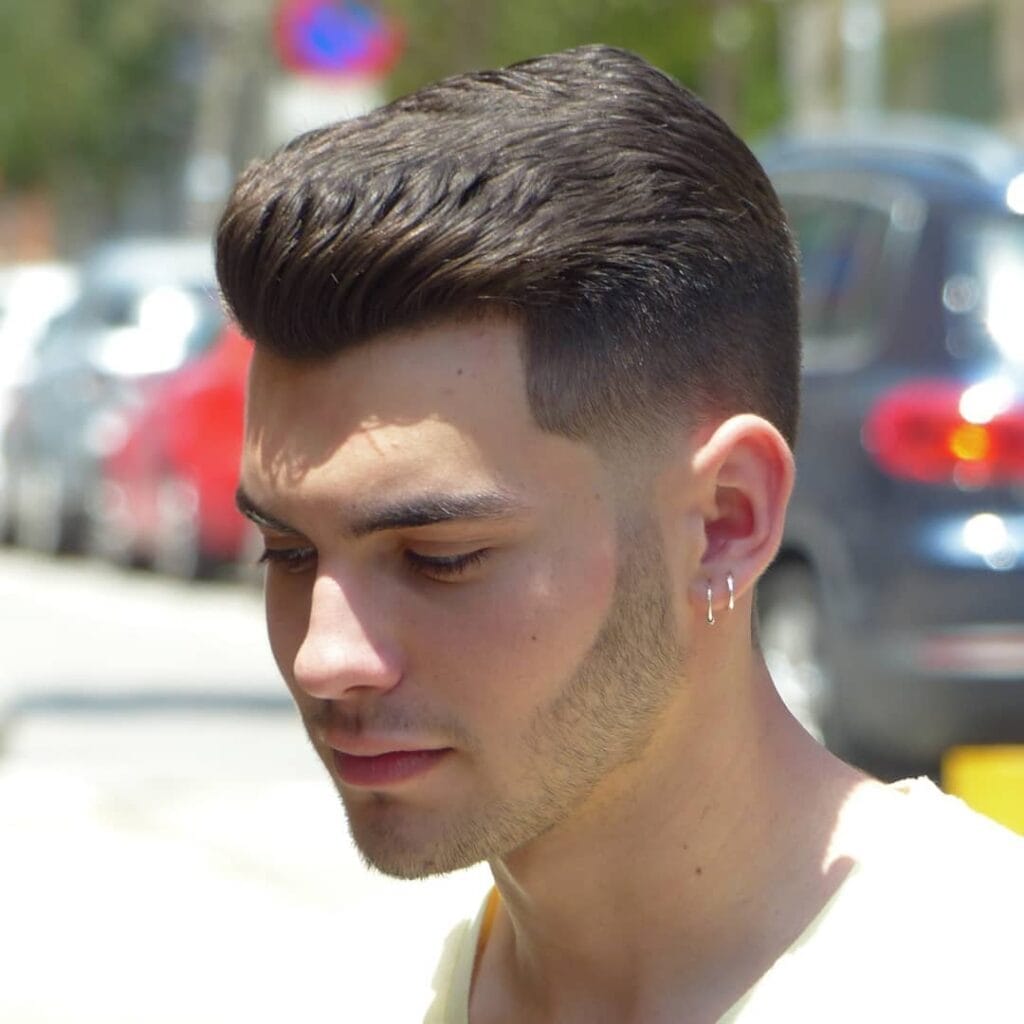 Shorter hair would be the best for a line up; nevertheless, it doesn't discriminate against hair length. With either a buzz cut or man bun, you may expect a well-defined appearance at the final result. If you want to get the line up haircuts, here are some steps you must follow.
1. Choose Your Desired Hairstyle
A hairdo is the first thing you'll need to decide on before anything else. Tell your barber or stylist if you aren't sure what you want, and they can help you choose a style that works with your hair type and facial shape. Next, if you get a photo of the line up haircuts styles you desire, it will help your barber or stylist. If you're looking for a particular line-up, a photo can help your stylist identify it.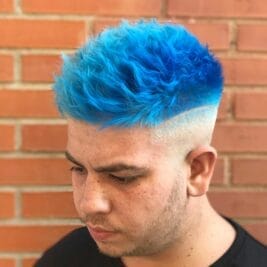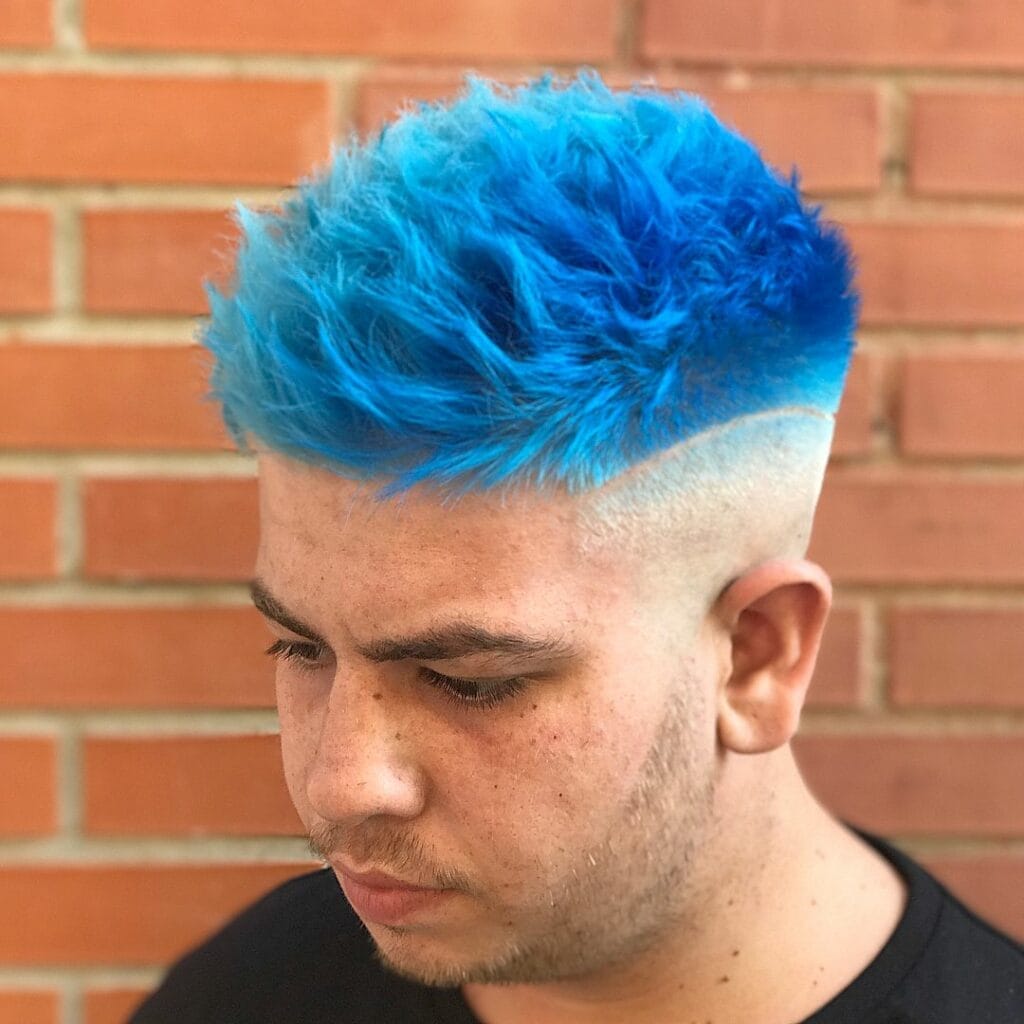 2. Grow Your Hair Out
Growing your hair to suit the hairstyles you desire is a good option. Your barber can easily change your hair and give them the perfect line up haircuts.
3. Get Your Barbing Materials
Your hairstylist may use small clippers and a straight razor to achieve the line-up effect and a consistent style. Ask your stylist to make a 90-degree curve out of the hair at the temples for the front of your head. There's a difference in the height of the hairline.
4. Barb the Hair Carefully
Additionally, you need to keep the area above and around the ears closely shaved. The stylist will cut the hairstyle close to your scalp. A head full of hair is a good style to go with the line up haircuts. When it comes to making it fit into your everyday look, the possibilities are endless.
What Is The Difference Between Line Up Haircuts And A Shape Up?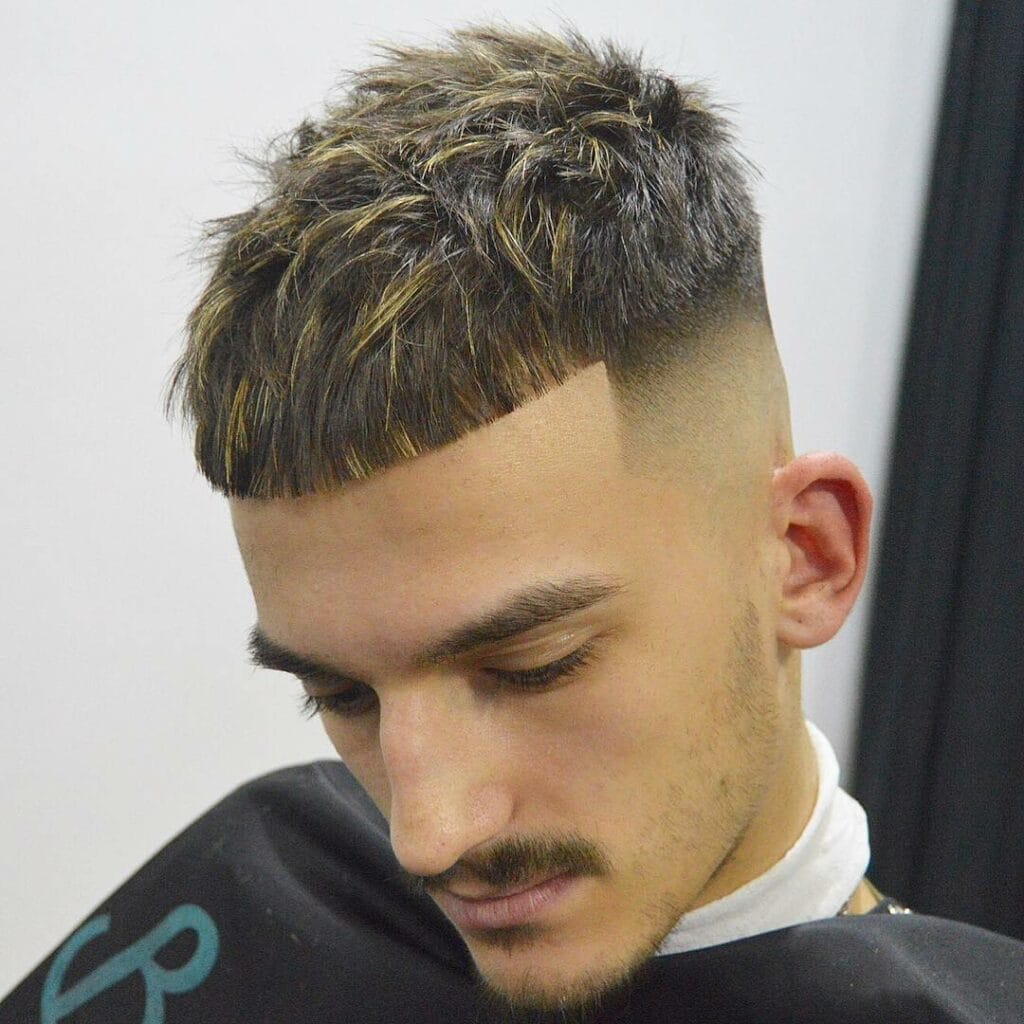 The natural hairline is straightened by shaving along the hairline in a shape-up hairstyle. Today's haircuts are based on the shape-up or edge-up as the main target. Hairstyles with razor-sharp edges like the line up haircuts are easy to identify. An almost geometric effect is achieved by focusing on the line up haircuts. The ultra-defined appearance may be achieved with a straight razor or a clipper with a short guard.
What is a line up and taper?
When you know what to look for, it's easy to change up your style. Men who want a more edgy image often opt for haircuts like taper fades or a shaved head. While both taper and fade are cut the same way, there are several notable variances. When the hair is longer at the top, it grows shorter along the back and sides. An average taper haircut leaves around 2-4 inches of hair on top and gets shorter when it gets to the skin.
What Is The Difference Between Line Ups, Faded, and Tapered Haircuts
One of the major differences between fades and tapers is that the hairline around the perimeter is often shaved short. Tapered haircuts are more popular with men and women than fades since you don't have to cut too much hair. You need to know what appearance you want to create before choosing a taper or fade. You may wear your tapered and faded haircuts in a variety of ways.
A line-up and a shape-up are just two different terms for the same haircut, a straight line cut along the hairline. The edge-up haircut is another common name for this style.
How often should I get a line-up?
It could take two to three weeks for your hair to grow back. Every two weeks, most skin fade styles need to be retouched. Some guys can get away with going to the barbershop every four weeks. Most guys with short or medium-length haircuts should get a haircut monthly. Shave a line along the hairline on your forehead, back, and sides to define your existing hairstyle.
Does a line-up include a fade?
Your barber uses clippers to shave your hair at sharp angles. For example, the barber may run the clipper down your hairline, parting line, or temples. A line-up may liven up a fade or buzz cut that would be bland and uninteresting.
How Long Do Line Up Haircuts Last?
The most time-efficient haircut is the line-up. Most fades and tapers feature a lineup. Most skilled barbers need 5 to 10 minutes to accomplish a simple line-up. This is done towards the conclusion of your haircut.
How Do You Fix A Slanted Hairline?
Your appearance may be compromised if it's uneven. Fixing your hairline may be done with medication, hair transplants, or laser treatment. Discuss your concerns with your doctor and hairstylist. They may provide a therapy suggestion for your hair or balding areas.
What Can I Do To Get A Line Up Haircut?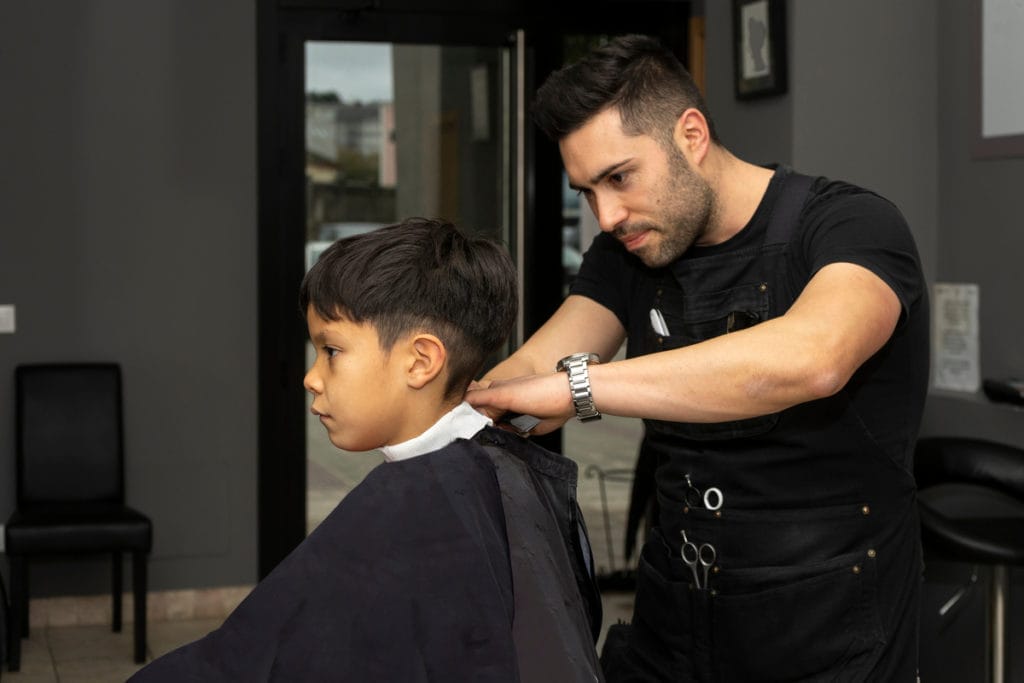 You don't need to do anything special to get the look with your buzz cut. The line up is a good hairstyle for guys with kinky hair because of this. It doesn't matter if you already sport an Ivy League, Caesar hairstyle or another short haircut; you can always add a shape to your look.
With this hairstyle, you do not need to give up your curls to improve your look. The perfect look is often a short cut to accompany the look, but this does not always happen. Shave a line on the hairline on your sides, forehead, and back to define your existing hairstyle.
The Best Kind of Line Up Haircuts
Line up haircuts look best when paired with a different hairdo. If you are having trouble deciding on a particular hairstyle, there is nothing wrong with asking your hairdresser for some professional help. To get even more ideas, keep reading this article to see what we've gathered for you.
1. Faded Line Up Haircut
The Caesar, cut, spiked-up hair, and a quiff have several hairstyles. Wearing a line up haircut that is faded gives the wearer a polished appearance that is both consistent and comprehensive. Tops may be untidy since sides will be already clean-shaven.
2. Curly Line Up Haircut Styling
If short haircuts aren't your thing, go for a long-haired line up. Make sure your hair is out of your face so people can see your edgy hairline. So, if you have long hair, a combing or brushing the hair backward will be better.
3. Shape Up Line Up Haircuts with Man Bun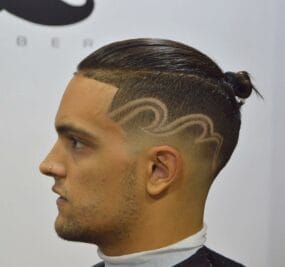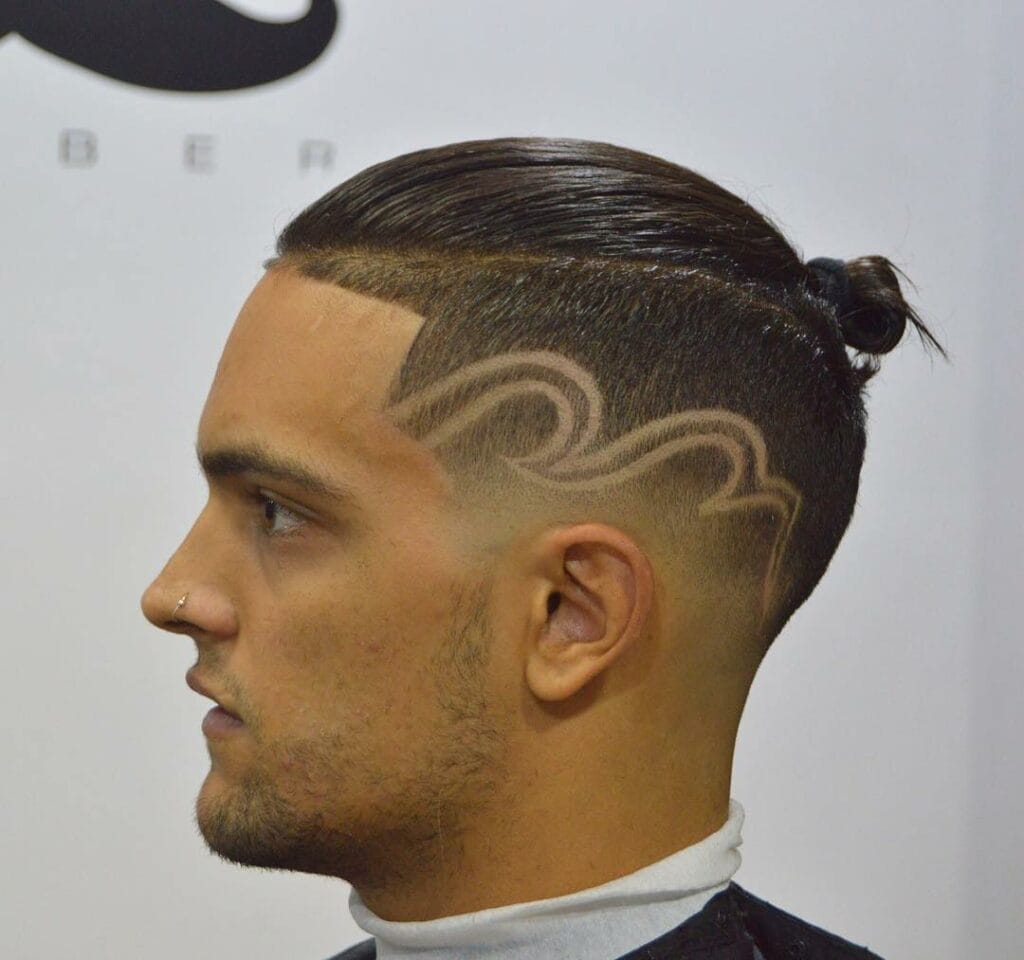 With the right haircut and hairstyle, men with thin hair may add volume to their heads. To make your cropped hair seem fuller, pull it back into a bun and spray it with hairspray for the final touch. Then, draw a line down the hairline to highlight it.
4. Design a Line of Haircuts
To stand out from the crowd, you may experiment with many hairstyles that can be paired with a short haircut on the sides. You and your barber need to decide what kind of style you want.
5. Tapered Line Up Haircut
Although this taper haircut lacks the contrast and boldness of the fade, it is also appealing. You may take it further by pairing the style with a modern shape-up.
6. Lines Up With Buzz Cuts
Since the line up haircut works for all hair types and lengths, it's one of the most handsome styles today. A more balanced appearance may be achieved with a short haircut, like a buzz cut.
7. Line Up Haircut with Slicked-Back
Hairstyle shape-ups that are bold are always a fantastic choice. It will stand out and be more defined when your hair is slicked back.
8. Line Up Mohawk Hairstyles
There is no need to emphasize a mohawk's impressive and prominent appearance for a haircut. But if you wish to go farther, make sure it's perfectly aligned.
9. The Double-Edged Line Up Haircuts
Edge-up haircuts may be dressed up or down with a double-edged line up hairstyle. Your stylist may cut two lines at the side of your head, from the temples. A side fade complements this kind of cut well.
10. Trimmed Side Part Line Up Hairstyles
By mixing the line up hairstyles with other hairstyles, you may amplify a line up. It's up to you if you want it to be shaved. While it is still necessary to maintain a clean appearance, this is quite easy.
11. Medium-length Line Up Hairstyles
You may wear them with mid-length like long-haired models. This look is a fabulous option for men who aren't ready to do long locks but don't want to go too short.
12. Curly Line Up Haircut
Curly-haired black men's haircuts are a trendsetter haircut for a line-up. This haircut is bold and really natural.
13. Faux Hawk Line Up Haircuts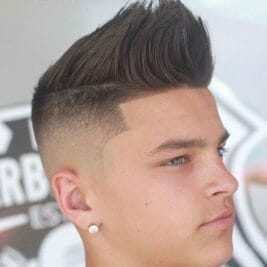 Faux hawks are often styled with a fade haircut made midway for a more modern look. Add an upward line to the forehead and temple. The top hair will be much more prominent due to this hairstyle. The hair on top is the main point of the appearance while wearing a faux hawk haircut. You may line it up to make it stand out more. To bring out the texture of the crest, use a styling product on it.
14. An Undercut with a Bleached Side Part
Short-haired men who aren't scared to be the focus of women may consider bleaching and lining their hair. You can't go unnoticed with this hairstyle.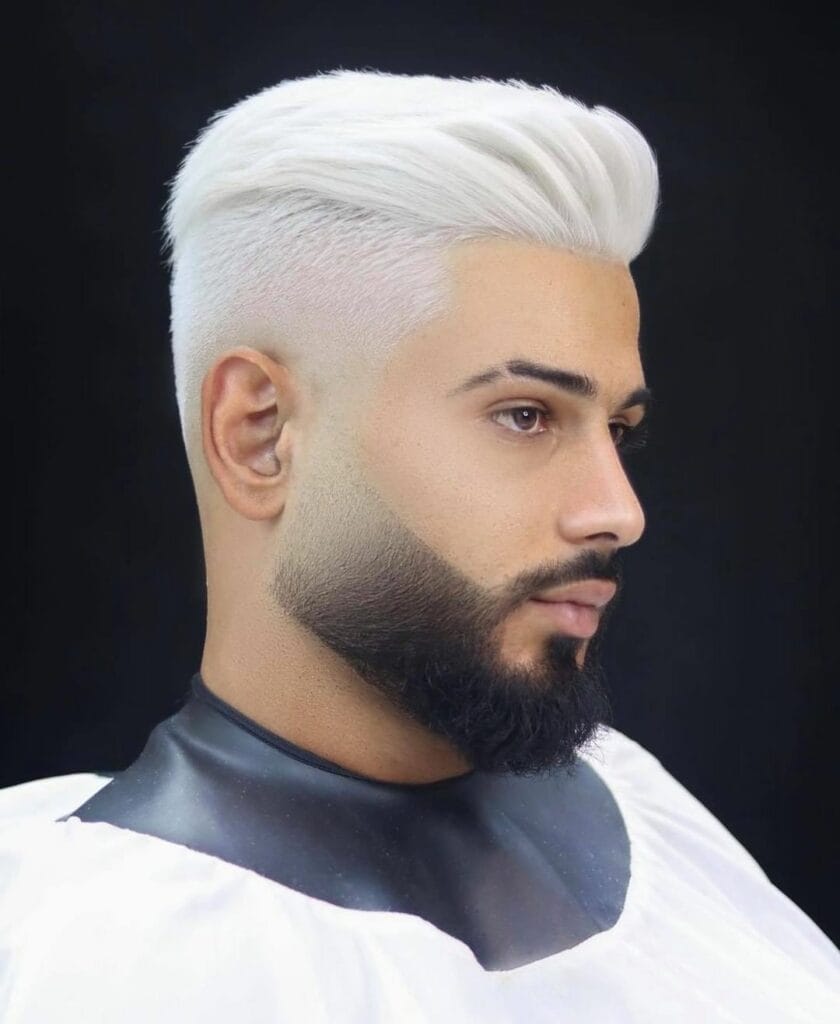 15. Short Fade for the Bald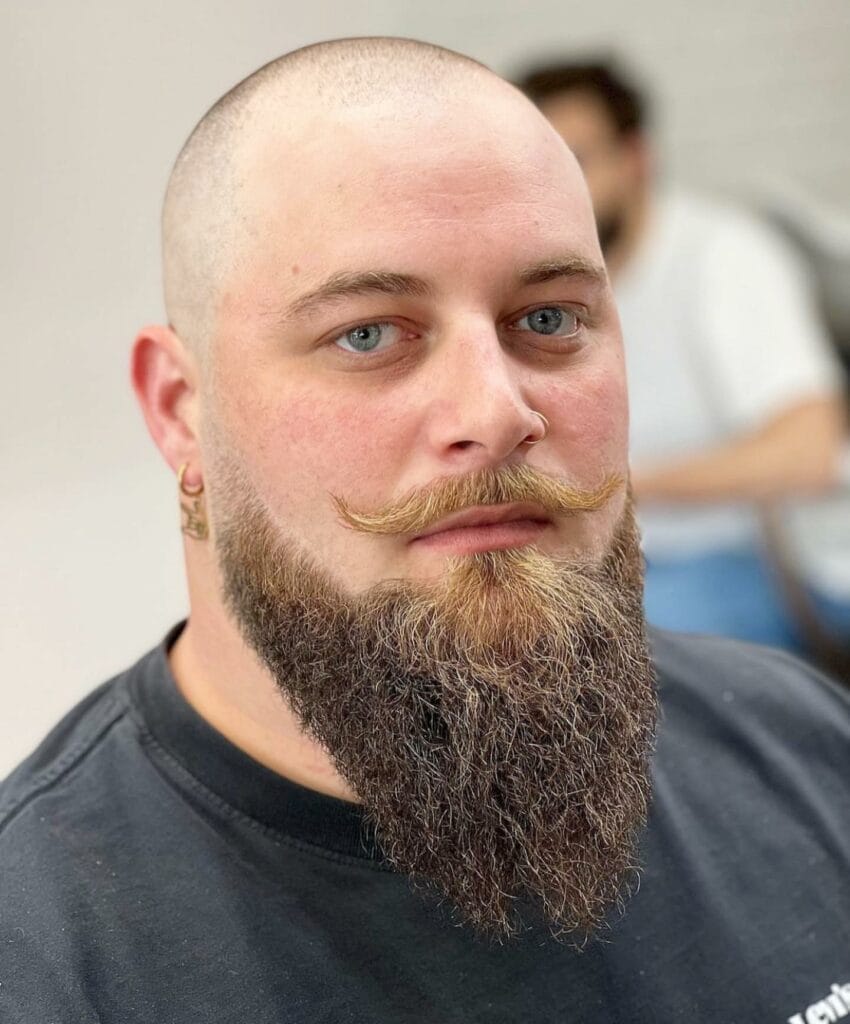 A short fade that looks bald is a good option for men who want their hair cut short. Since it doesn't need any unique style, this line up haircut is effortless to keep up.
Conclusion
Line up haircuts help maintain a neat appearance with curly hairstyles. Adding a dab of styling product to your curls can make your hair stand out even more. Brushing your hair back will help open up your face and keep it in the limelight. Extra lines are an excellent method to improve a lineup. Get a razor-carved line design above your line to emphasize your well-defined contours. While this haircut requires a lot of time and work, it's well worth it.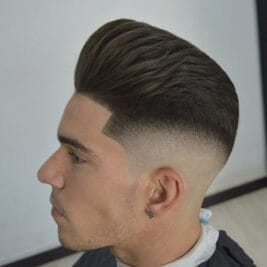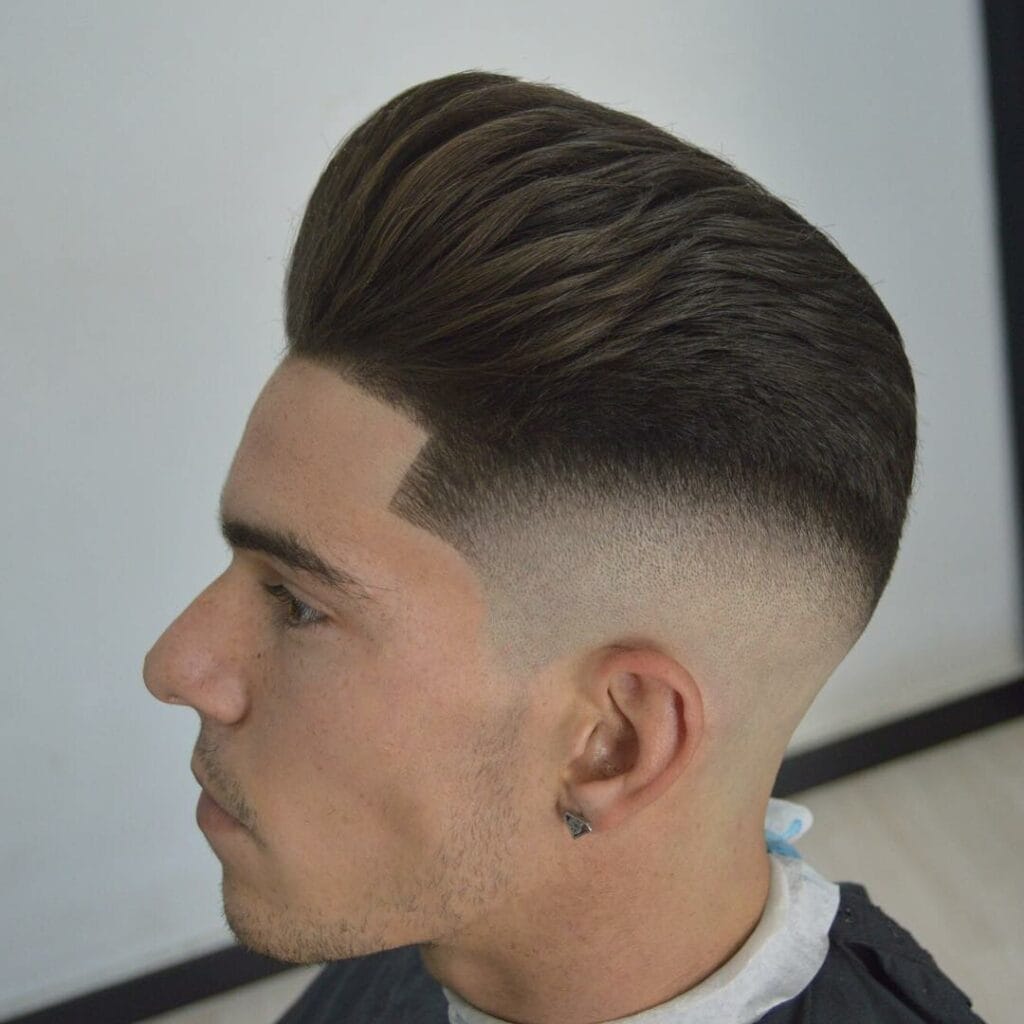 If you have line up haircuts, your hair will seem cleaner and more angular, and your face will seem more angular. For all guys, getting it done a nice idea, regardless of how long or short, wavy or straight. This guide will help get rid of any issues you may have about the style and give you some information to give your appearance the needed facelift. For more hairstyles, please check the other articles on this website.