The Skullet Haircut: A Bold Statement for the Fearless Trendsetter
Ah, the skullet haircut – a daring, unconventional hairstyle that's not for the faint of heart!
This eccentric look has been turning heads and raising eyebrows for decades, but there's more to it than meets the eye.
If you're bold enough to embrace the skullet haircut, you'll be joining an exclusive club of trendsetters who aren't afraid to stand out from the crowd.
In this article, we'll delve into the origins of this edgy hairstyle, explore its various adaptations, and share tips on how to pull it off with confidence.
Buckle up, because we're about to embark on a wild hair adventure!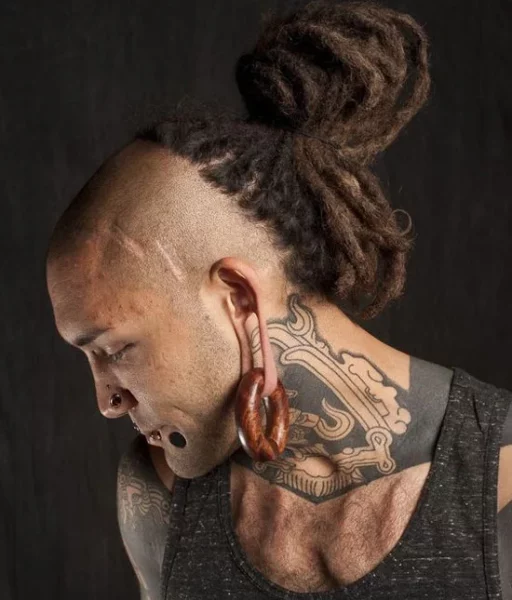 1. The Fusion of Bald and Skullet
The BALD and Skullet combo is an excellent choice for those who want to make a statement with their hair.
This style maintains a CLEAN shaved head on top, while the back features long, flowing hair.
I've seen people with this look rocking it confidently, and it truly gives off a rebellious vibe.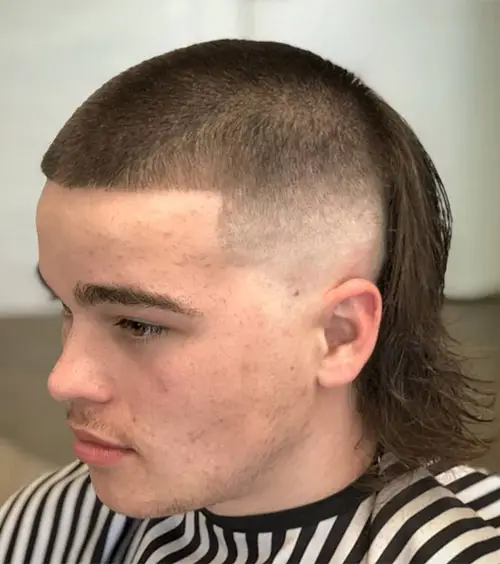 2. Skullet with Artistic Head Tattoo
Combining a Skullet with a HEAD tattoo is a bold and creative option.
This daring look can showcase your personal style or tell a story through intricate ink designs.
I admire those who can carry this style with pride, as it demands attention and makes a powerful impression.
3. Skullet with Sharp Line Up
Skullet with the precision line up showcases both the Skullet and a WELL-DEFINED hairline.
This style adds a touch of sophistication to the Skullet, while still keeping its rebellious nature.
I love how this look can be tailored to suit various face shapes and personal preferences.
4. Fading into the Skullet
smoothly faded Skullet is a more subtle approach to this hairstyle.
It features a gradual fade from the bald or closely-shaved top into the longer hair at the back.
This creates a SEAMLESS transition, making the Skullet more versatile and suitable for various occasions.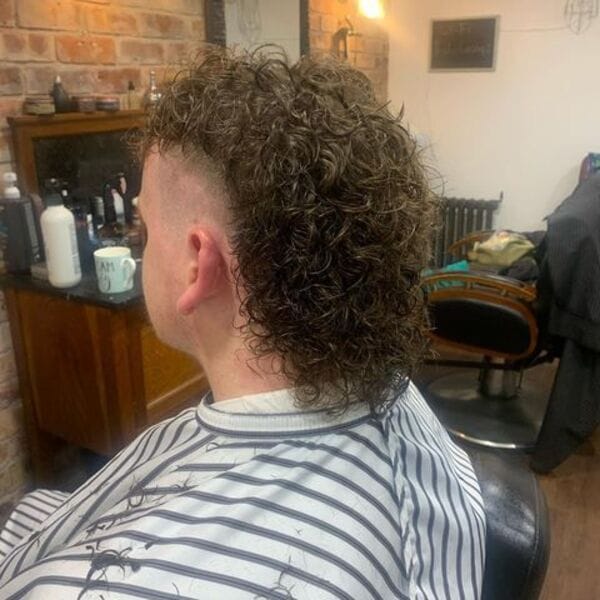 5. Icy Platinum Blonde Skullet
The platinum blonde Skullet is perfect for those looking to stand out in a crowd.
This BRIGHT and bold color choice add a modern twist to the classic Skullet.
I've always found this combination to be incredibly eye-catching and a true expression of individuality.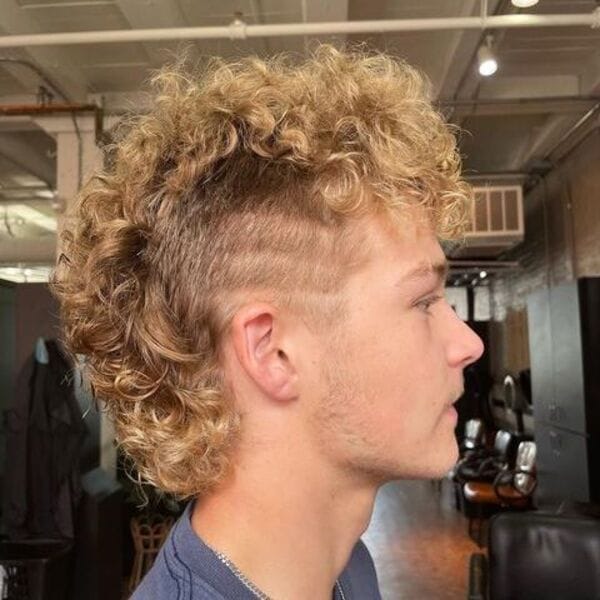 6. Skullet with Waves
wavy Skullet style adds an interesting texture and flow to the hairstyle.
This look pairs well with various hair types and can be easily maintained with the right hair care routine.
I appreciate the NATURAL beauty and effortless charm of the wavy Skullet.
7. Subtle Faded Skullet
The faded Skullet look is a more understated version of this hairstyle, featuring shorter hair at the back that blends seamlessly into the bald or shaved top.
This style is great for those who want a Skullet without the DRAMA of longer hair at the back.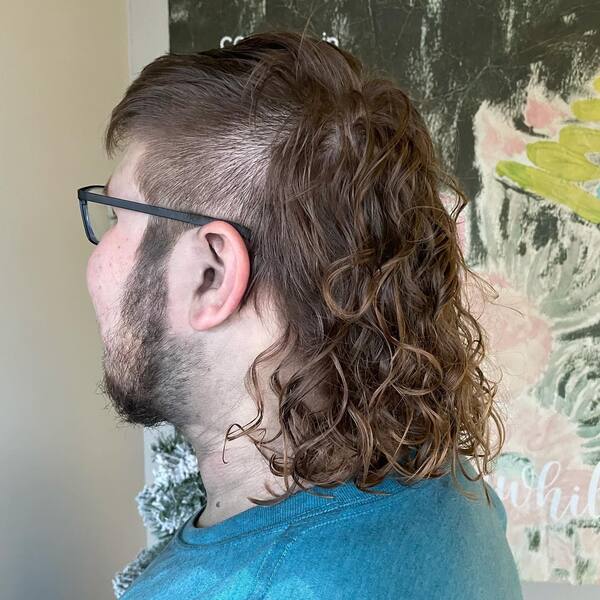 8. Skullet Meets Horseshoe Mustache
Skullet paired with a horseshoe mustache is a RETRO and distinctive look.
This combination exudes confidence and personality, making it perfect for those who want to stand out.
I love how this style showcases the wearer's unique sense of style and taste.
9. Skullet with Extra Length
A lengthy Skullet takes the classic look to the extreme, featuring longer hair at the back for a more dramatic effect.
This bold style can be a statement piece, showcasing one's commitment to their PERSONAL aesthetic.
I've seen this look work well on those with strong features and a bold attitude.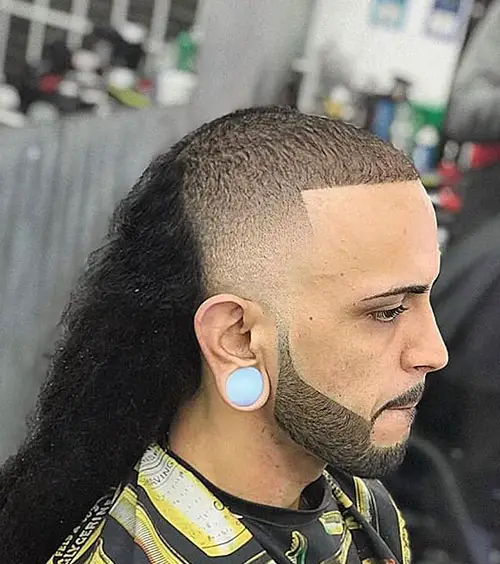 10. Skullet in a Kaleidoscope of Colors
The multicolored Skullet extravaganza is a fun and vibrant option for the more adventurous.
With various colors added to the hair, this style is a true EXPLOSION of creativity. I find this look to be an exciting expression of individuality and artistic flair.
11. Sleek and Polished Skullet
The sleek and straight Skullet is perfect for those who prefer a more polished look.
With the hair at the back straightened and well-maintained, this style exudes a sense of ELEGANCE and refinement.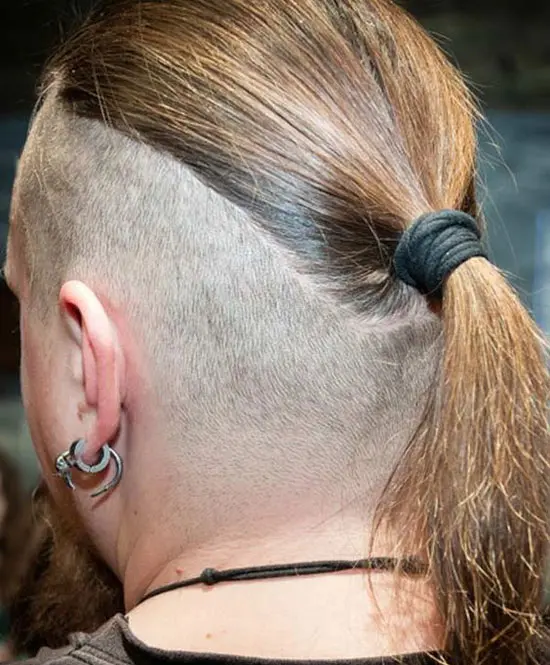 12. Skullet Complemented by Mutton Chops
When paired with mutton chops, the Skullet takes on a distinct, vintage-inspired appearance.
This combination celebrates a BYGONE ERA, while still showcasing the wearer's unique style.
It's always a pleasure to see individuals rocking this look with confidence and flair.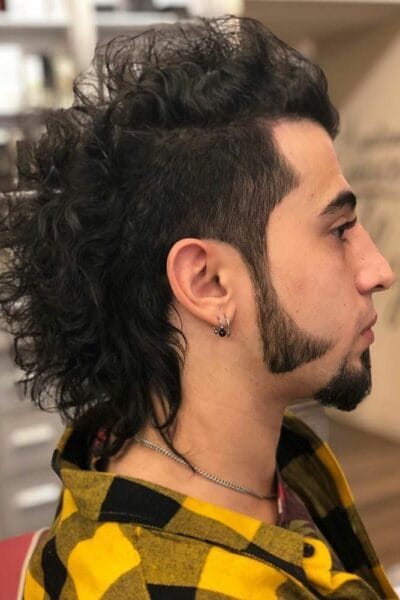 13. Skullet Adorned with Braids
Incorporating braids into the Skullet design adds an interesting and intricate element to the hairstyle.
This style displays an artistic touch, making it both eye-catching and memorable.
Personally, I find the braided Skullet to be an impressive display of creativity and personal expression.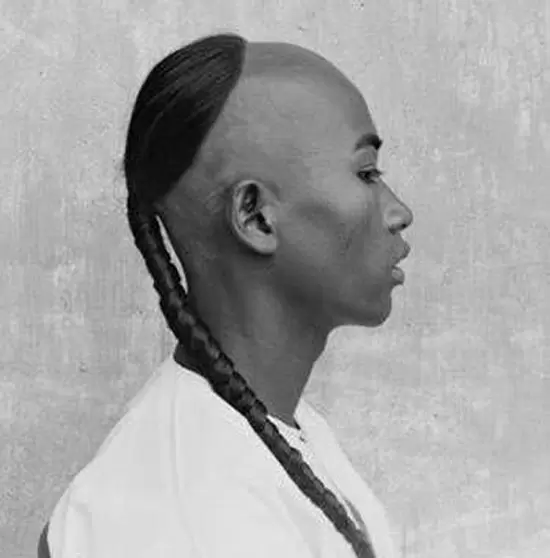 14. Undercut Skullet Fusion
Combining a Skullet with an undercut creates a modern and edgy look.
This style features shaved sides, allowing the hair at the back to take center stage.
For those seeking a contemporary twist on the classic Skullet, the undercut version is an excellent choice that showcases both DARING and individuality.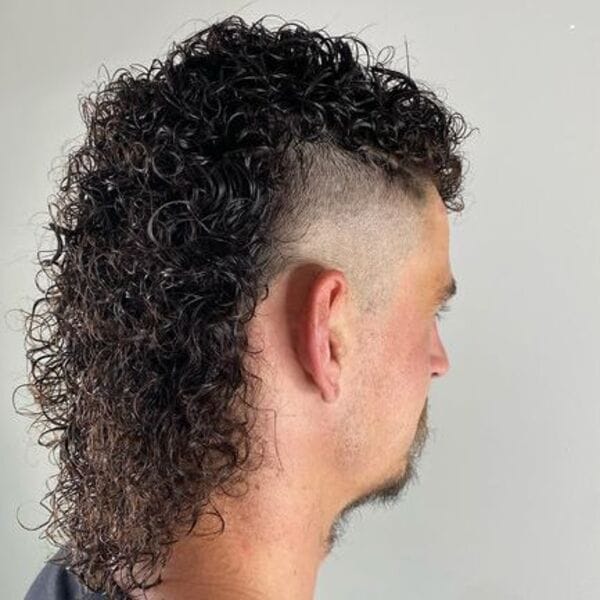 15. Mohawk-Inspired Skullet
Drawing inspiration from the Mohawk, this Skullet variation features a strip of hair running from the forehead to the nape, with the sides shaved or closely trimmed.
This bold and rebellious style demonstrates a strong sense of personal identity.
As someone who appreciates unique hairstyles, I find the Mohawk-inspired Skullet to be a striking and memorable choice.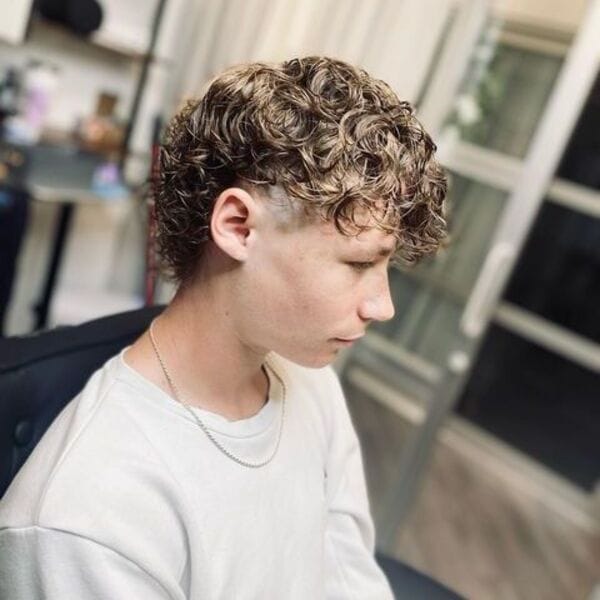 16. Asymmetrical Skullet for a Unique Touch
Opting for an asymmetrical Skullet style adds a unique and unconventional twist to the traditional look.
This style features hair of varying lengths on either side, creating an interesting and visually appealing design.
For those who enjoy challenging the status quo and pushing boundaries, the asymmetrical Skullet is a fantastic way to make a statement.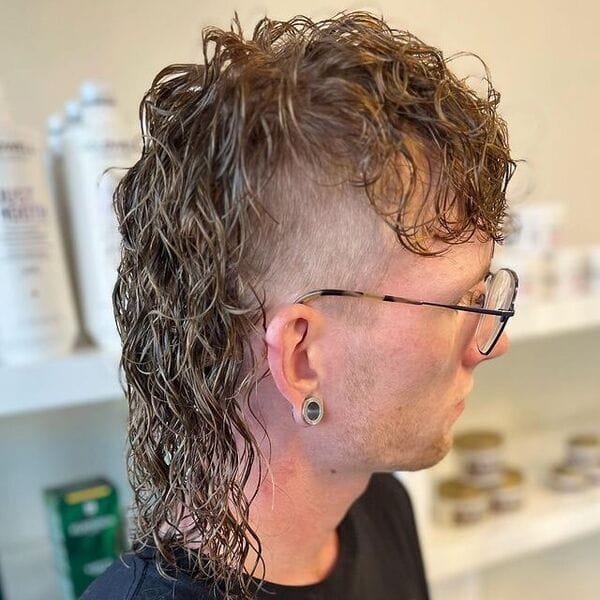 17. Skullet Goes Curly
Embracing natural curls in a Skullet adds an extra dimension of texture and volume to the hairstyle.
This distinctive look is perfect for those with curly hair, showcasing their locks' unique BEAUTY.
From my perspective, the curly Skullet is a stunning and lively style that celebrates individuality.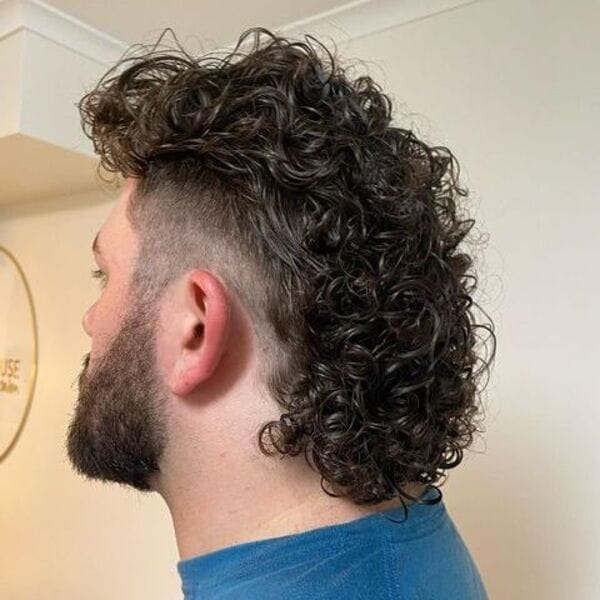 18. Accessorized Skullet
Adding accessories to a Skullet can elevate the style and make it truly one-of-a-kind.
From decorative hairpins to headbands, there are countless ways to personalize and enhance the Skullet look.
I've always admired those who use accessories creatively, as it demonstrates their artistic flair and attention to detail.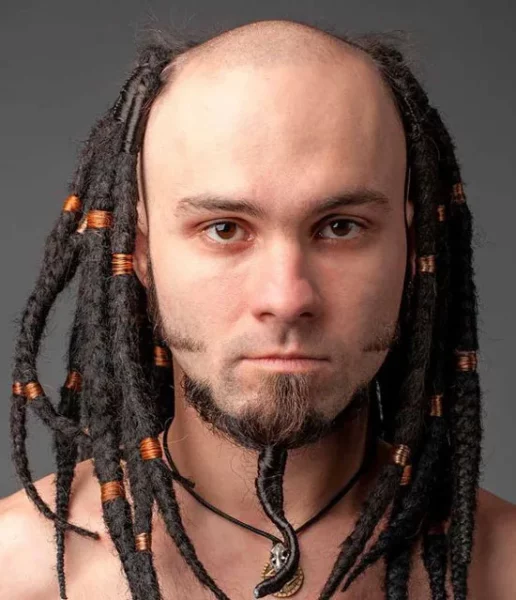 19. Skullet with Disconnected Undercut
A Skullet with a disconnected undercut adds a modern edge to the classic look.
This style features a stark contrast between the shaved sides and the hair at the back, creating a visually striking appearance.
For individuals who love to make a bold statement, this Skullet variation is a perfect choice, and I find it truly captivating.
Conclusion
the skullet is a bold and unconventional hairstyle that allows individuals to express their unique sense of style.
With numerous variations and customization options available, the skullet can be tailored to suit various preferences and aesthetics.
Embracing the skullet not only makes a powerful statement but also showcases the wearer's creativity and individuality.
FAQs
What is a skullet haircut?
A skullet haircut is a unique hairstyle that combines a shaved or bald top of the head with longer hair at the back. This distinctive look is often associated with a rebellious attitude and can be customized in various ways to suit individual preferences. The skullet is a bold choice that makes a statement and allows the wearer to express their personal style.
What's the difference between skullet and mullet?
The main difference between a skullet and a mullet lies in the hair on top of the head. A skullet features a shaved or bald top, while a mullet has hair on top that is typically shorter than the hair at the back. Both hairstyles have longer hair at the back, but the skullet is often seen as a more extreme and unconventional choice compared to the mullet. The mullet is characterized by the phrase "business in the front, party in the back," whereas the skullet is more about making a bold statement with its unique combination of shaved or bald top and longer hair at the back.
How do you maintain a skullet haircut?
Maintaining a skullet haircut involves regularly shaving or trimming the top of the head to keep it bald or closely cropped. The longer hair at the back should be washed and conditioned to keep it healthy, and you may also need to trim it occasionally to maintain your desired length. Depending on the skullet variation you choose, additional upkeep may be necessary, such as styling, coloring, or adding accessories. It's important to find a skilled barber or stylist who understands the skullet style and can help you maintain it properly.
Can a skullet be styled in different ways?
Yes, a skullet can be styled in various ways to suit your personal preferences and aesthetic. There are many creative skullet variations, such as the braided skullet, the Mohawk-inspired skullet, or the asymmetrical skullet. You can also experiment with different hair colors, textures, and accessories to make the hairstyle uniquely your own. The versatility of the skullet allows for endless possibilities, making it a fantastic choice for individuals who enjoy expressing their individuality through their hair.
Khamis Maiouf is a professional barber who graduated from Hinckley College in England with a degree in hairdressing. He has also won several barbering contests and successfully operated a barbershop for the last two decades. As a skilled hair stylist for 20 years, his goal is to teach others how to achieve a beautiful appearance through their hairstyles.