23 Celebrities Who Prove Flow Haircuts Are Hot Right Now
When it comes to men's haircuts, there's something undeniably appealing about flowy, long locks.
These 23 male celebrities are proof that flow haircuts can be sexy, stylish, and just plain cool. From Timothée Chalamet's beautiful hair to Jason Momoa's signature style, these celebrities prove that flow haircuts are here to stay.
Whether you're looking for inspiration for your own haircut or just want to appreciate some seriously good hair, these 23 celebs are worth checking out:
1. Dev Patel's Flow Haircut
You might recognize Dev Patel from his work in Slumdog Millionaire and The Best Exotic Marigold Hotel. But you don't necessarily have to be a famous actor to rock flowy hair.
In fact, Dev Patel proves that any guy can have long, flowing locks that look good.
2. Adam Driver's Rugged Hair
Adam Driver is a serious Hollywood hottie. He's best known for his role in 'Girls,' but he's also starred in movies like 'Star Wars: The Last Jedi' and 'BlacKkKlansman.'
You might not think that long hair on your guy is sexy, but Adam Driver proves otherwise. His rugged flow haircut looks both handsome and effortlessly cool.
3. Orlando Bloom's Flow Haircut
Orlando Bloom is no stranger to drama. After all, he's starred in several epic fantasy movies, including 'The Lord of the Rings' trilogy and 'Kingdom of Heaven.' He's also appeared on blockbuster hit 'Pirates of the Caribbean multiple times.
But you'll be surprised to know that Orlando Bloom actually started off his Hollywood career with a longer-flow haircut.
It was the perfect look for him then, and it worked well on his face shape.
4. Milo Ventimiglia's Stylish Hair
Milo Ventimiglia is an actor and producer born in Pennsylvania. He's best known for his roles on 'Gilmore Girls,' 'Heroes,' and most recently as Jack Pearson on the hit show 'This Is Us.'
But even though he plays a dad on TV, Milo Ventimiglia doesn't look anything like your classic family man.
In fact, he uses his flow haircut to make sure he always looks cool and stylish.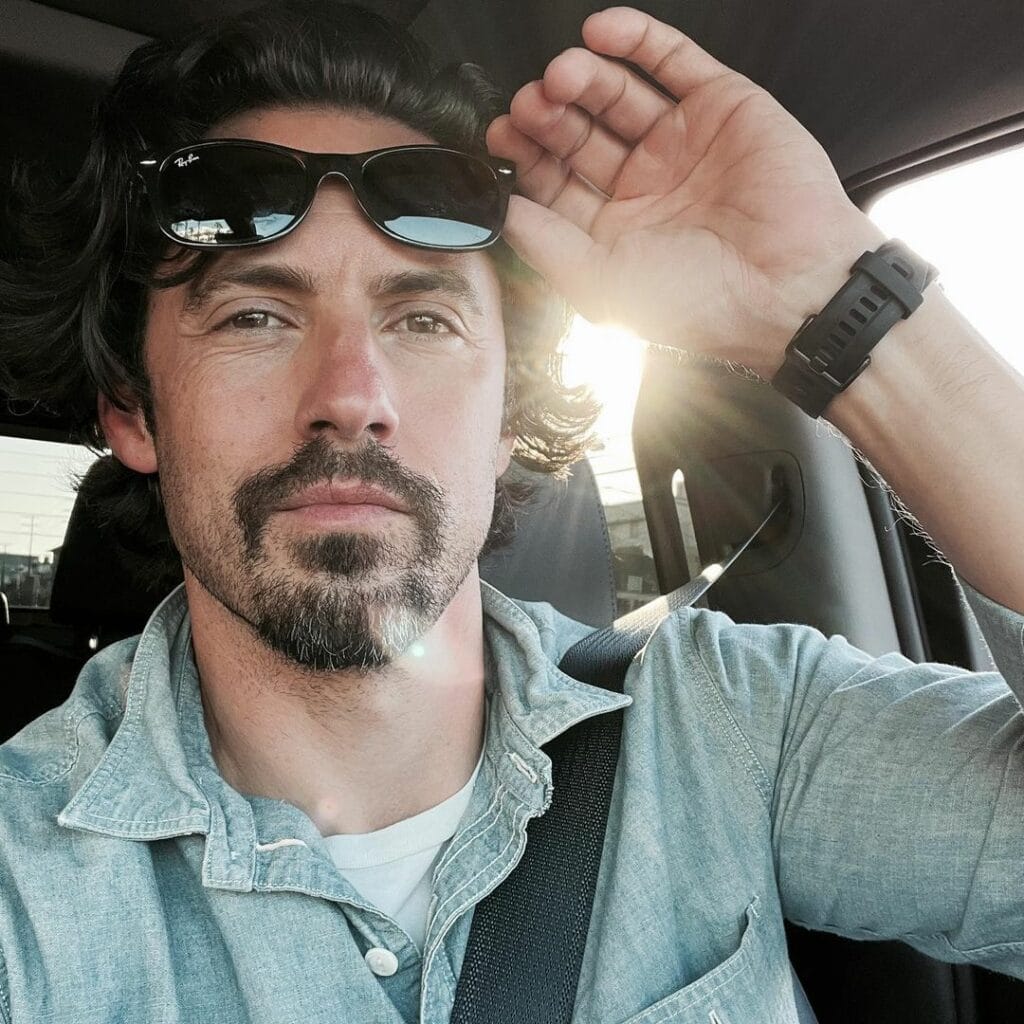 5. Brad Pitt's Flow Haircut
If you're looking for even more evidence that flowy hair on men can be hot, look no further than Brad Pitt. This Hollywood hunk has been a major heartthrob for decades, and his flow haircut only adds to his appealing features.
He looks effortlessly stylish with long, flowing locks.
6. Keanu Reeves Iconic Hair
You'll never forget the name, Keanu Reeves. He's one of Hollywood's most popular action stars, but he doesn't always have to play a tough guy.
In fact, Reeves is also known for his roles in 'Bill and Ted's Excellent Adventure,' 'The Replacements,' and several other comedic films.
While he looks seriously hot in both roles, there's no denying that Keanu Reeves' flow haircut adds an extra dose of cool to his personality.
7. Charles Melton's Flow Haircut
Trying to figure out which male celebrity has the best flow haircut? You've got to include Charles Melton on your list. This star of 'Riverdale' has an undeniably cool style, and he proves that long, flowy hair can be stylish too.
8. Matthew McConaughey's Beachy Hair
Matthew McConaughey seems to be everywhere these days. This actor is best known for his roles in 'Dazed and Confused,' 'Interstellar,' and 'The Lincoln Lawyer.'
But he's not just a handsome hunk who likes to play dumb characters. Not only does he look damn sexy with flowy hair, he also has a witty sense of humor.
9. Chris Hemsworth's Flow Haircut
You'll definitely know this hottie if you're a die-hard 'Avengers: Infinity War fan. Chris Hemsworth has played Thor in the superhero movie franchise since 2011, proving that his flowy hair looks good on every face shape.
10. Diego Boneta's Flow Haircut
What do you get when you combine cool, flowy locks with model-good looks? You'd get Diego Boneta, an actor, and singer born in Mexico.
While his flow haircut is seriously hot, his killer smile is just as good.
11. Bradley Cooper's Effortless Hair
I'm afraid Bradley Cooper just looks better and better with each new haircut. This star of 'American Hustle,' 'Silver Linings Playbook,' and 'American Sniper' always has seriously good hair.
And he seems to be a natural at rocking flow haircuts that look stylish and effortless.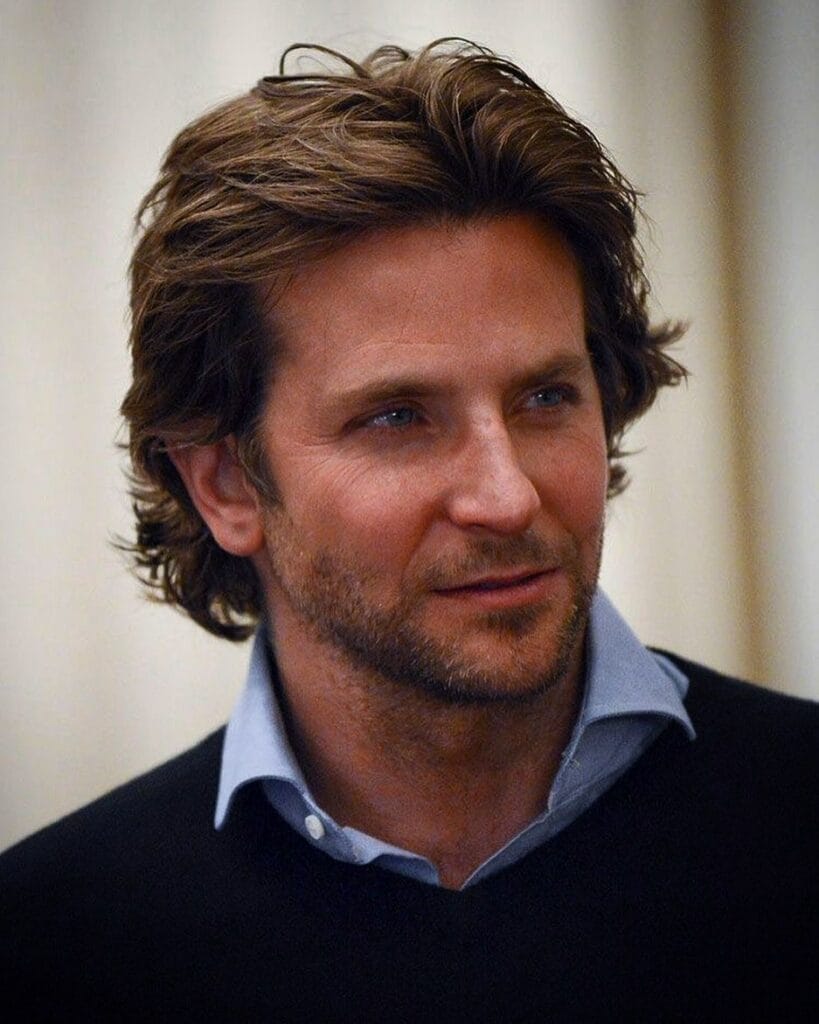 12. Austin Butler's Stunning Hair
You probably know Austin Butler from his role on 'The Shannara Chronicles.' But you might not know that this actor began his career with a flow haircut, which looks simply stunning on him.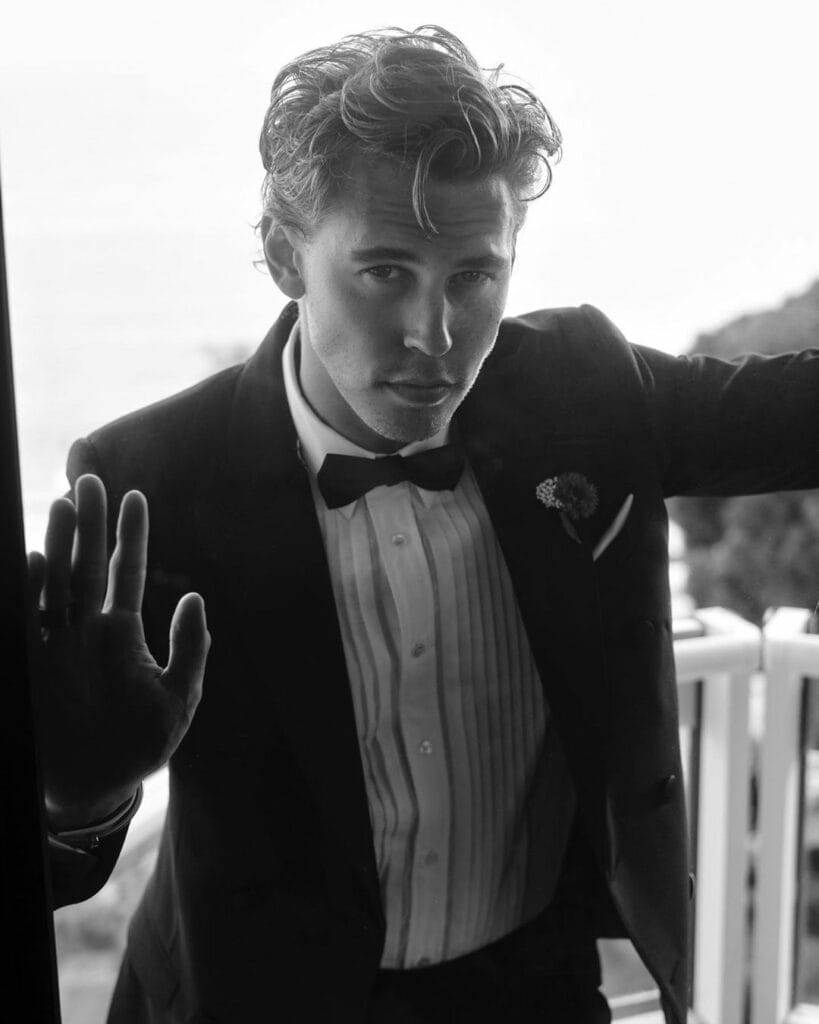 13. Kit Harrington's Rugged Hair
KIT HARRINGTON is one of the most memorable stars in Hollywood. He's best known for his role as Jon Snow on 'Game of Thrones,' and he looks even better with flowy, wavy hair.
And while he keeps his face clean-shaven on the show, he's not afraid to sport a rugged beard when he's out promoting the series.
14. Shawn Mendes' Signature Hair
Words can't even explain how stunning Shawn Mendes looks when he has long, flowing hair. There's no denying this guy is one of the hottest guys in Hollywood with his model good looks and long flow haircut.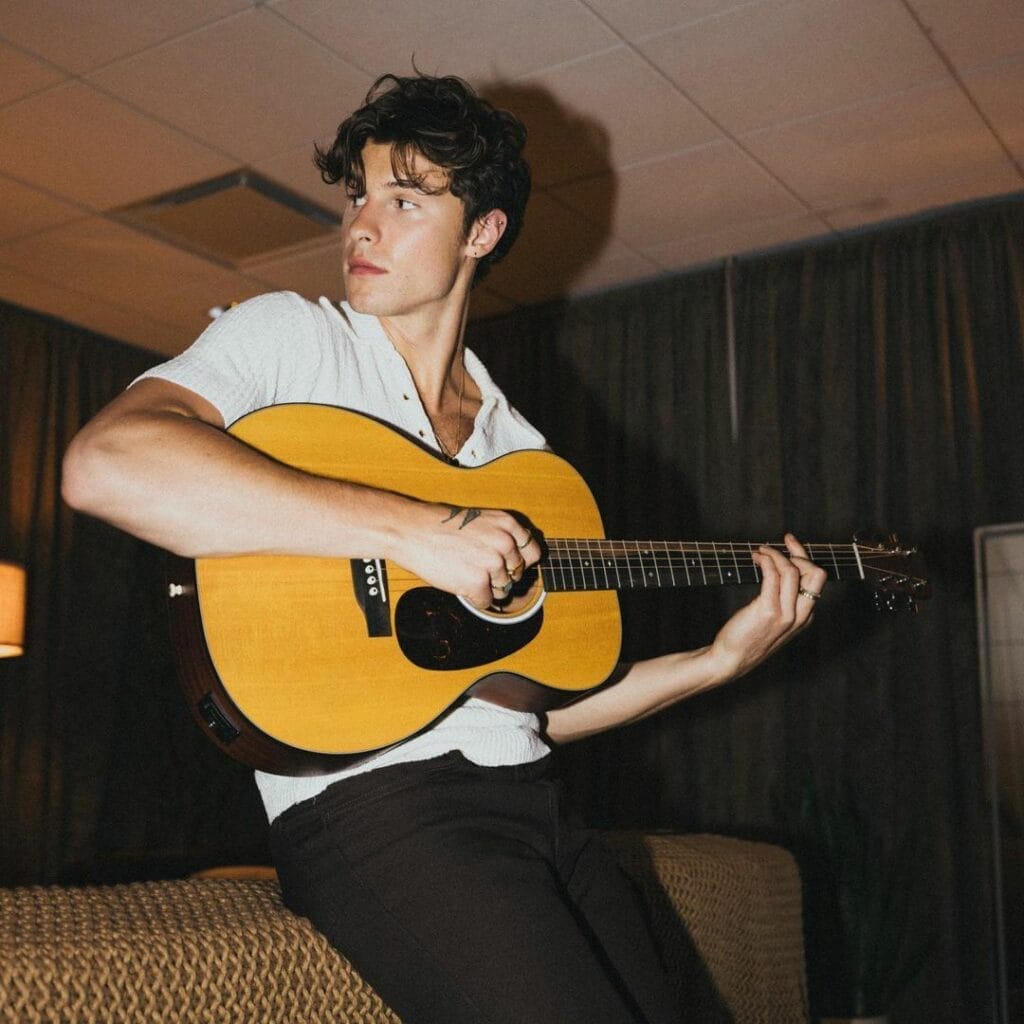 15. Timothee Chalamet's Beautiful Hair
How would you like to look like Timothee Chalamet? This Hollywood hottie is one of the most popular young actors in the business right now, and it's easy to see why.
With his flawless face and killer style, he's simply stunning with flowy hair.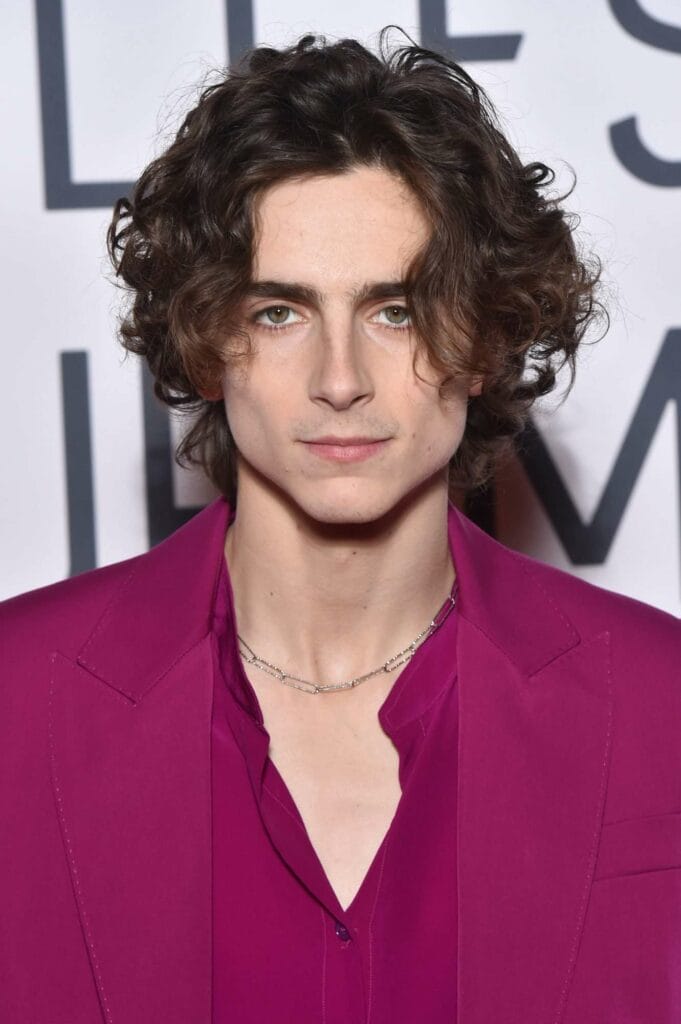 16. Timothée Chalamet's Flow Haircut
It's easy to see why Timothée Chalamet is so popular. This actor is known for his role in 'Lady Bird,' but he's also starred in several major Hollywood films, including 'Beautiful Boy' and 'Call Me By Your Name.'
It's no wonder that he looks so good with flowy hair.
17. Jake Gyllenhaal's Flow Haircut
Jake Gyllenhaal makes extremely hot-looking guys look even hotter. This handsome actor has been everywhere in Hollywood and is a born star. Despite his long list of great roles, it's obvious that he has excellent flowy hair.
18. Harry Styles' Iconic Hair
There are few people in the world who look better with flowy hair than Harry Styles.
This British hottie plays in a popular band, 1D, and it's easy to see why he's so ridiculously famous. He has a killer sense of style and never leaves the house without looking seriously hot.
19. Christian Bale's Flowing Hair
Christian Bale's flow haircut is just another reason to love him.
This actor has starred in several blockbuster Hollywood films, and he always looks incredibly sexy when he has long, flowing locks. He looks super cool with his wavy hair, and it only makes him more charming.
20. Jason Momoa's Signature Hair
You can bet that Jason Momoa doesn't spend much time getting ready in the morning.
This actor is known for his role in 'Game of Thrones,' but he's also starred in 'Stargate Atlantis and several other Hollywood films. He definitely knows how to rock a flow haircut, and he looks even hotter with his long, wavy hair.
21. Tom Cruise's Timeless Hair
You'll probably remember Tom Cruise from his role in 'Rock of Ages.
This actor has been a major Hollywood hottie for decades and usually has the best-flow haircut. He's proof that you don't have to be young to be hot!
22. Jared Leto's Flow Haircut
Jared Leto is one of the most mysterious celebrities in Hollywood right now. This actor is best known for his role as The Joker in 'Suicide Squad,' but he's also starred in several other films, including 'The Social Network' and 'Dallas Buyer's Club.'
His flowing hair is definitely a major reason why he looks so good.
23. David Beckham's Perfect Hair
Undoubtedly, David Beckham is one of the hottest men alive. This soccer star is known for his stunning looks and has a flow haircut that suits him perfectly.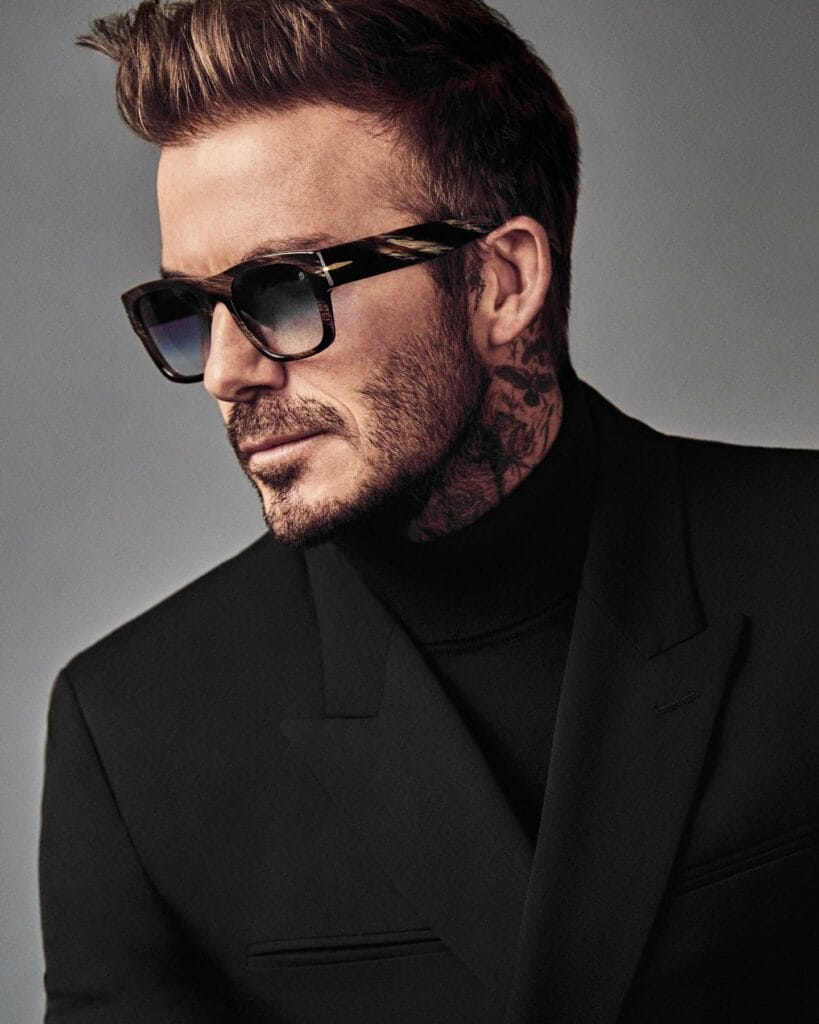 Conclusion
I hope you found a flow haircut that you're going to love. There are too many guys out there with boring hairstyles, so I want you to pick something from this list and try it.
You'll look and feel much hotter with a good flow haircut. So get out there, tell your barber the cut you want, and then prepare for people to ask for your secret!
FAQs
What Is A Flow Haircut?
A flow haircut is a hairstyle with side-swept layers pulled to the front and back.
What Is A Flow Haircut For Men?
A flow haircut for men is cut in the same style but with a more structured silhouette .
How Do You Get A Flow In Your Hair?
You could always get flowing hair in your hair by asking your barber to add in some layers, or you could ask your barber to use a razor and then blow-dry the hair.
How Long Does It Take To Grow A Flowing Hairstyle?
It depends on the length and structure of your hair. It will likely take at least six months to grow a flowing hairstyle.
Can Straight Hair Get Flow?
Straight hair can get a flowing look by cutting it in layers and then blow drying it.
Khamis Maiouf is a professional barber who graduated from Hinckley College in England with a degree in hairdressing. He has also won several barbering contests and successfully operated a barbershop for the last two decades. As a skilled hair stylist for 20 years, his goal is to teach others how to achieve a beautiful appearance through their hairstyles.