Flow haircuts have become a trend now, many of the stylish men glowing up their look with the help of these fashionable haircuts. From old to now as we know the men's hairstyle trend, Nowadays, flow haircut is known as bro flow hairstyles.
Are you looking for the latest flow haircuts? Do you want to try a bro flow hairstyle for a passionate look? This piece of article on flow hairstyles will surely help you and guide you. Since the old days, men's hairstyles have changed from time to time. Following the trend, fashion, style, looks, hairstyles also came forward.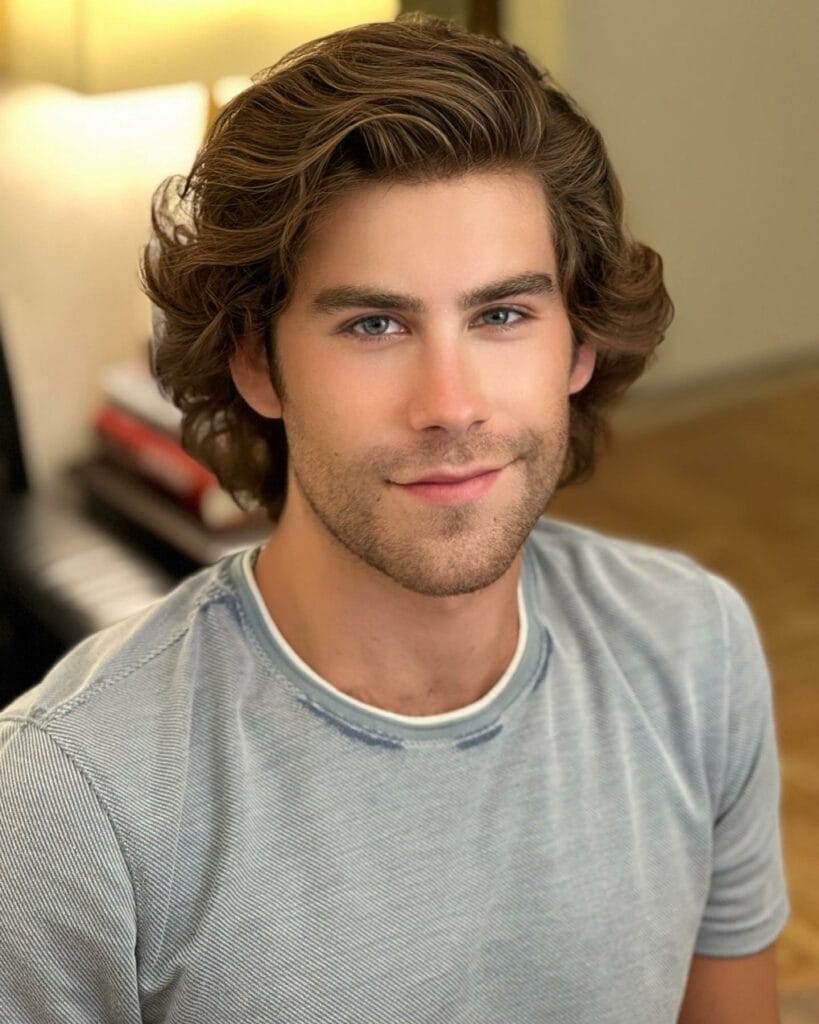 Primarily flow haircuts got fame naming the hockey player's hairstyles now so many gamers, players, surfers trying these styles.
Get To Know What Are Flow Haircuts?
Flow haircuts are the most convenient as well as easy hairstyles. These are medium-sized hairs that flow back with structural combing. This easy style also helps with structured, medium – curly hair and straight forward hair If someone likes to add colors, then he will be able to do so.
Are Flow Haircuts Beneficial In Sharp Interactive Looks?
Of Course, these haircuts help you look better. You can easily set up your hair with this cut. Flow haircuts give a unique texture to the hair. You can easily get these textured hairstyles by using wax and hair clay. Easy style can be given by hair cream also, so try it out. There is no matter hair type and color you can easily style it by using flow haircuts.
Using dye can add extra sharpness to hair
Are You In Search Of The Best Flow Haircuts?
Now get to know this easily wearing hairstyle, try it and give it an extraordinary look. The following are a variety of men with cool bro flow haircuts.
1. Half Bun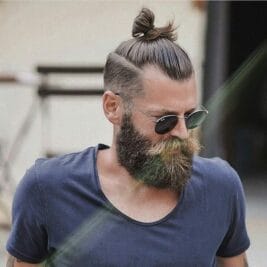 Flow haircuts are much easier to wear once you get them then don't worry to maintain them. It's much easier to do. You can do the same hair look every day. This haircut helps you to look different as well as versatile. Such a good-looking hairstyle we know it as the half-bun-flow haircuts. These can be your best alternative hairstyles. You can easily get this half-bun haircut.
Just comb your hair backward and sweep up your half upper hairs by tying it. Here's your best half bun look.
2. Gray Dye
Flow haircuts are not only for teens today but also for mature stylish men. Stylish-looking gentlemen can easily get this attractive flow haircut. Try it for the best results.
Grey dyed-hairs, textured hairstyles, stylish front hair strands are enough to get a young look. This hairstyle will make your appearance young with any special requirements.
3. Curly Hair
Young men with curly hair are said to be lucky. They can create impressive hairstyles using curly hair. Set up your curls sweeping behind the ears, taking care of the hair length. Curly flow haircuts give you a unique look, so you need to try it at once.
4.Straight Hair- Flow Haircuts
Straight hairs can help you to obtain this style effortlessly. Having straight hair without curls is much easier to find a bro flow hairstyle. Using flow haircuts for straight hair gives your personality a sophisticated look. Take advantage of smooth straight hair strands and glow up your look.
Confirm the long length of hairs, neatly pull backward keep in mind that strands can't be moved forward on your face.
5.Professional Look- Flow Haircuts
Professional hairstyles have great demand among so many other hairstyles. Whether it is a business meeting or a job interview, this type of hairstyle is preferred most. You can change your casual hairstyle into one of the best professional looks by flow haircuts.
Just tell your barber to polish up your hair, comb it backward, set up visible strands and your professional look is ready. You can set up your messy-looking hair professionally by hand also with proper technique.
6.Long Hair- Flow Haircuts
Are you looking for flow haircuts with long hair? So you are at the right place. Try to find your best look for your long hair. Shape, texture, length of hair give extraordinary elements in the best hairstyle look. This hairstyle gives you a flattery look featuring hairs to the backsides. Long hair flowing haircuts set back your handsome face and give an impressive look.
7.Short-Medium hair flow
If you like short or medium-sized hair then it also helps you in keeping flow haircuts. It may be your best hairstyle option for your personality. Medium-sized short hairs are enough to bring a bro flow hairstyle for you. Try out short-sized flow haircuts and achieve your carefree, sophisticated, attractive hair look.
8.Wavy Hair flow
Flow haircuts got their fame because of their name and structure. Commonly they are backward pulled by comb. You can try flow haircuts on your wavy curly hairs. Traditionally wavy hairs have so many hair strands that go back to ears with curls. Wavy hairs can also be given the best flow hairstyle and help to add one of the best hairstyles to your list of stylish looks.
9.Hockey Club
As primarily flow haircut known as hockey club member hairstyles, you must try once for your better look. Hockey club flow haircut is a very simple and easy hairstyle. This cool and Rocky look can be reached by combing hairs straight back from the front end. Straight as well as curly hair strands bring an extraordinary aspect to your looks.
10.Sidecut
Everyone knows the side cut for hair in which one or both sides are given short sizes. In this short-tempered look, you can easily add flow haircut style. Pushing your hair in desired directions you can easily give your hair a bro flow hairstyle. Sidecut flow hairs easily put sharpness, standard messy look into your fashionable look. Nowadays this has become a trend with side-cut hairstyles.
Conclusion:
Looking at the whole worthy article now you can easily choose your flow haircut styles for your bright looks. Find your own best flow haircuts and give your personality a sophisticated, attractive, impressive look. And do let me know which one of these you will go with!