Follow My 8 Simple Steps to Get Boosie Fade Haircut
Have you been looking for a trendy fade haircut to wear?
The Boosie fade haircut is a stylish type of fade that has turned into a religious hairstyle worn by men worldwide.
How to achieve the Boosie Fade Haircut in 8 Simple steps?
This style is slightly tricky but it is achievable. It can also be done at home ideally with the help of a friend. To get this cut follow the steps given below.
1-Wash your hair
Washing your hair gets rid of any dust, hair products, and other residual materials. It allows you to quickly run the trimmer through your hair. Then, towel off as it is nearly impossible to use your trimmer with wet hair.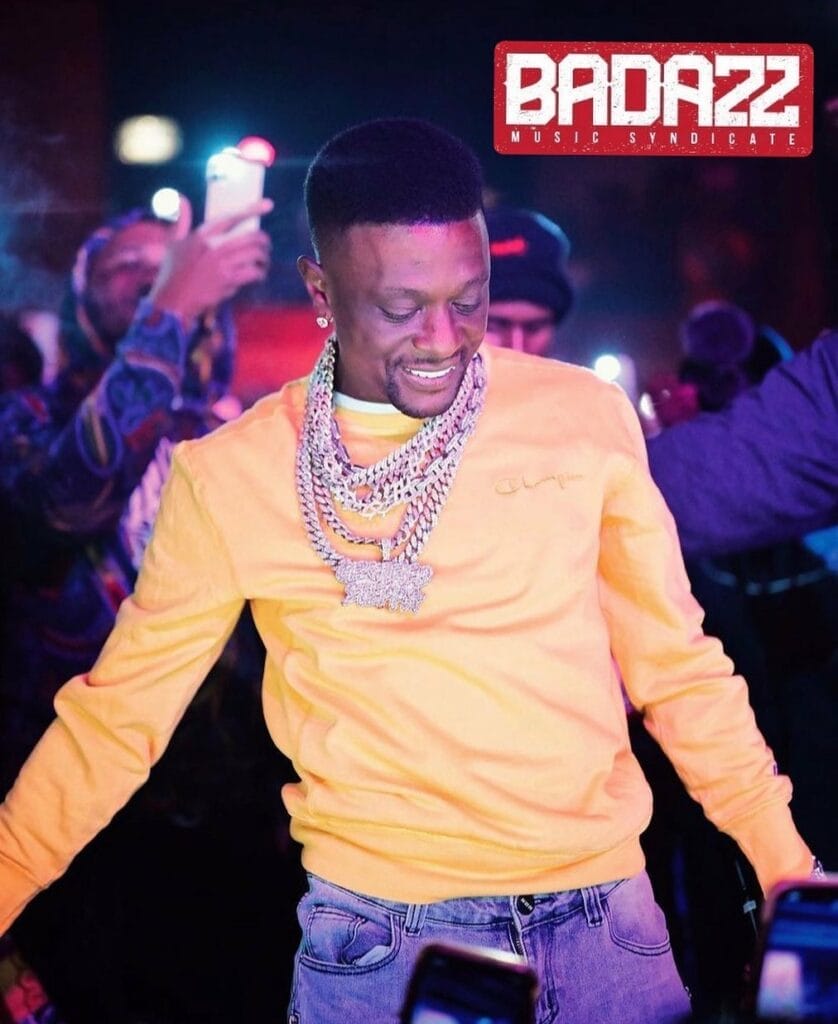 2. Set up your equipment at home
Make sure your clipper, scissors, and mirror are at your disposal.
For an easy clean-up, use the bathroom as your haircut spot. In this way, you can avoid messing up the house.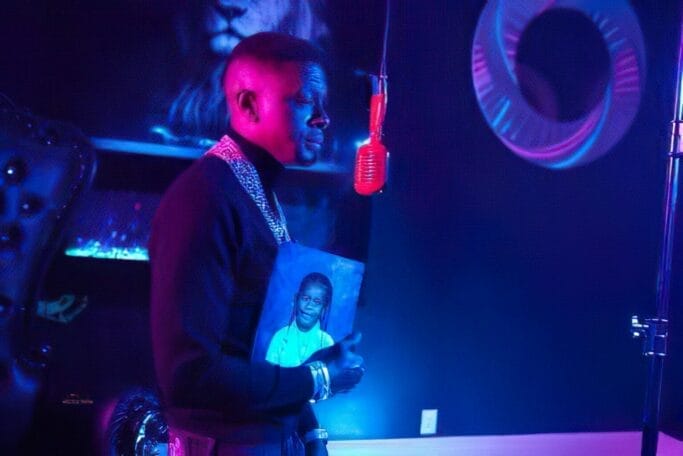 3-Cut the hair at the back of your hair
Start off by trimming the back of your hair with a t-blade and removing everything until you reach the hairline present at the halfway point of the corresponding area of your forehead.
We know it is quite complicated to understand, hence it is illustrated in the picture below. Be careful while trimming near the ear area as this part of the process requires a lot of precision!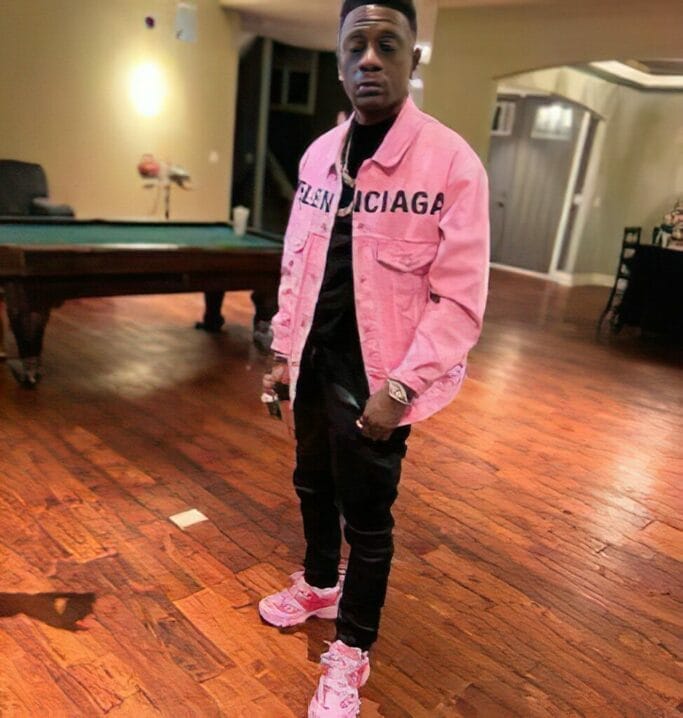 4-Using the trimmer at the lever open
Now slightly trim the hair on the first side with the trim at the lever open position to achieve a line across your head.
Do this until you remove the bottom line.
Next, you need to continue trimming in the same area just to obtain the shape that is displayed in the picture.
Do this slowly and smoothly, as you don't want to mess up the haircut.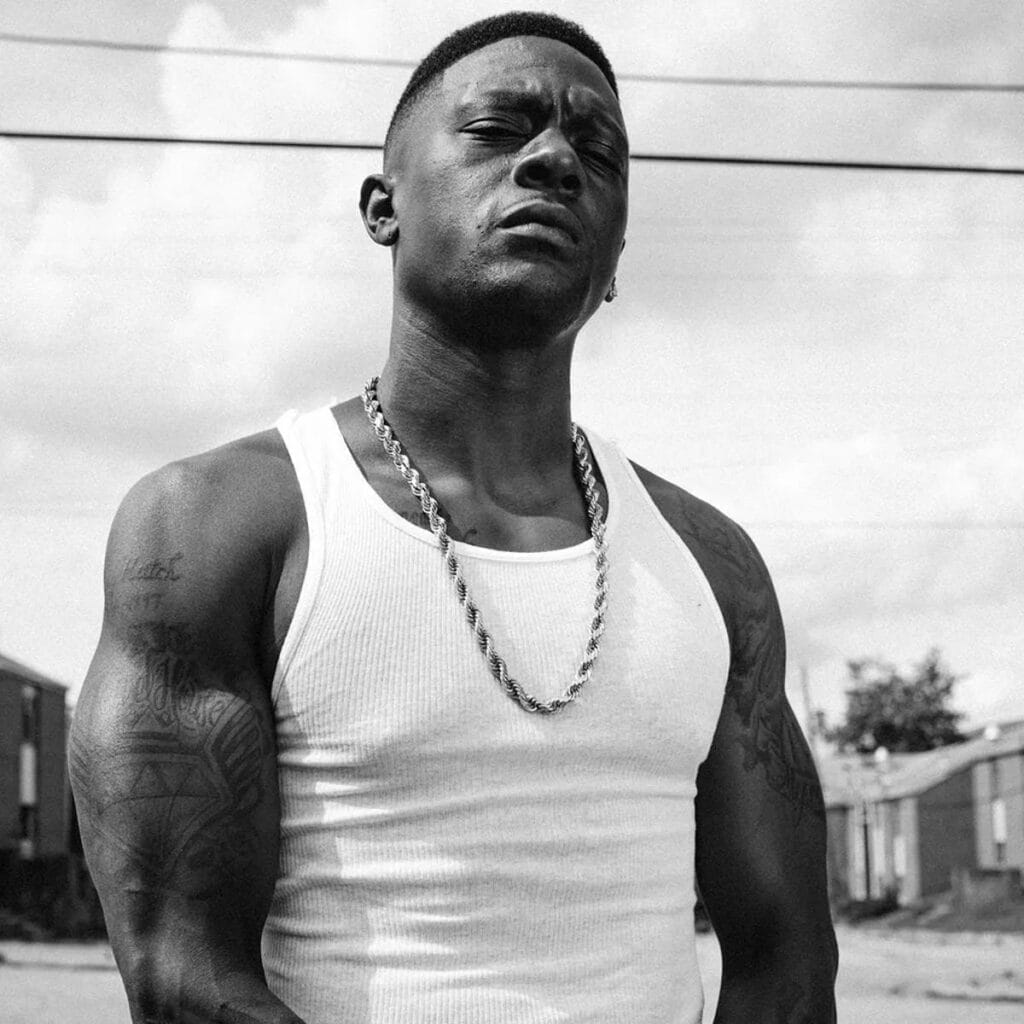 6-Trim the other side of your head
You need to simply follow the same process as mentioned in the 3,4 and 5 steps. Make sure you get a consistent cut throughout and verify to see if both sides have the same length.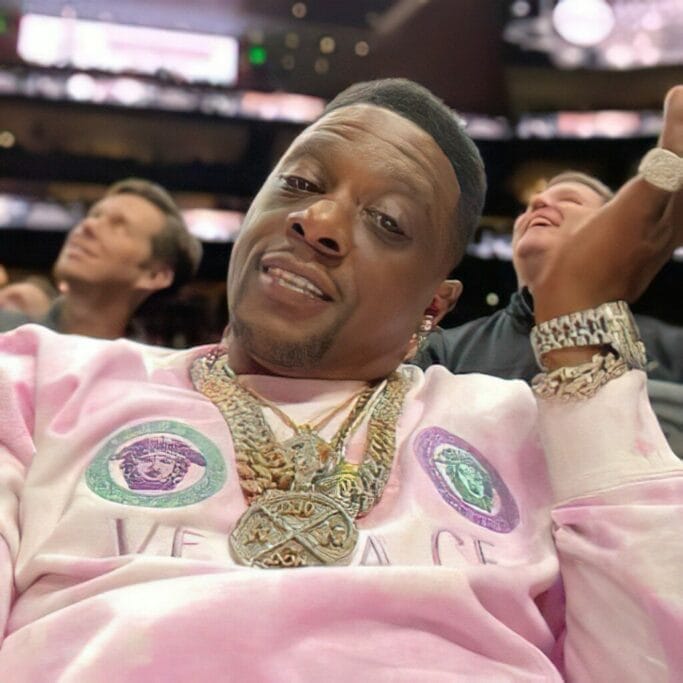 7-Trim the front of the head
Depending on the size of your forehead, trim the hair to line up the hairline so as not to show too much of the forehead. You need to trim the hair to get the perfect rectangular shape.
An image is given below for reference.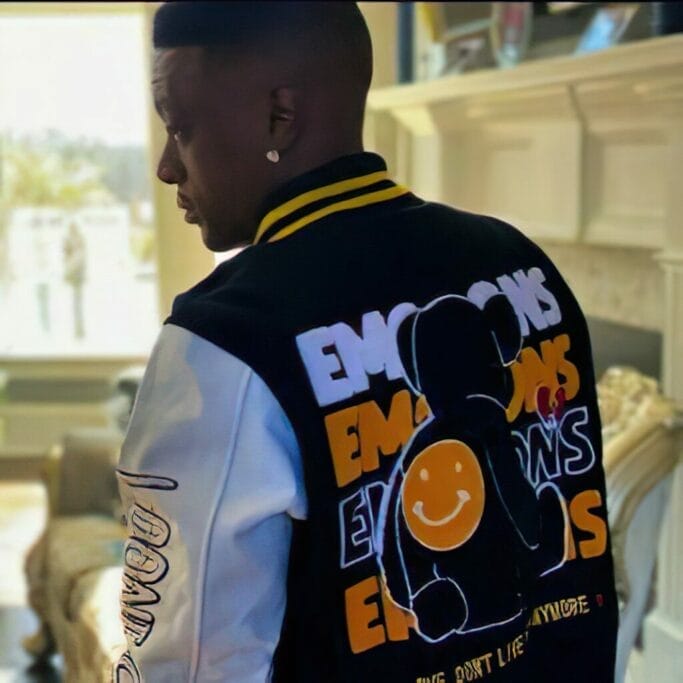 8-Make the final touches
I highly recommend you visit your barber and show him or her the image so they can do it easily for you. unless you have the experience do NOT do it.
Where did the Boosie Haircut come from?
Now, check for any trailing hair or any inconsistency in the shape of the haircut and make adjustments to get the perfect Boosie Fade Haircut.
You are now ready to show off your new look to the world!
How to maintain the Boosie fade haircut
The only downside to a Boosie fade and other faded hairstyles is that they grow out and don't look too faded. With this known, you'll need to visit your barber every two to three weeks to make your Boosie hairstyle look like it's faded best.
If you are conversant with the Rap Industry, you might have heard of "free Boosie" before. It refers to Lil Boosie, a Baton Rouge native who is a famous star in the southern hip-hop genre.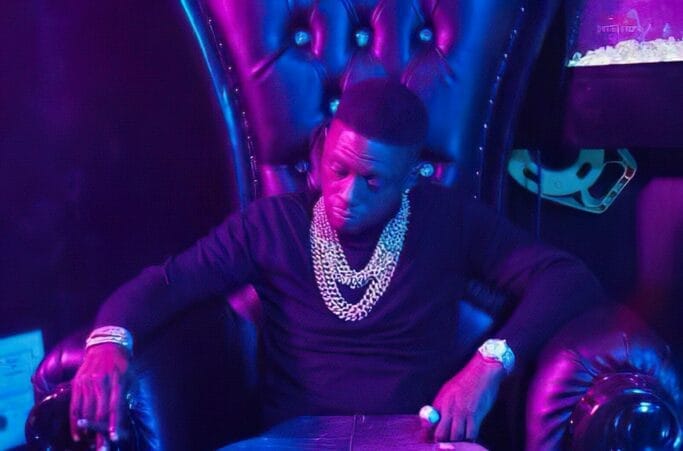 Boosie Fade Haircut
Whether you are looking for the latest haircut or a basic and effortless haircut, you cannot go wrong with Boosie fade. This haircut is probably the most popular in the barbering industry, especially in African American barbershops.
It is a type of high fade hairstyle that starts from bald to light and dark.
You can place it at the back of your head or on top of your head. The Boosie fade has dominated well among young males due to its easy maintenance and edgy appeal.
If you want to get the Boosie fade right, you will have to leave a moderate length of hair on top and shave your scalp clean, Lil Boosie is determined to make his Boosie haircut trademarked.
He has gotten his lawyers working on it so that Hollywood cannot use his amazing style without compensating him!
This is to tell you how trendy and classy this haircut rocks presently.
Why don't you make your hairstyle Boosie?
I'm sure you will look more attractive wearing it too.
Boosie Fade Haircut Controversy!
In 2018, Boosie went to the courts to trademark his signature haircut.
Boosie Badazz had declared that he planned to get his haircut trademarked within the Federal Courts. He also mentioned that his lawyers were working day and night to secure exclusive naming rights for his popular hairstyle.
Boosie was tired of "Hollywood-types" taking advantage of his hairstyle when an actor appeared with "The Boosie Fade" haircut in movies and television.
Conclusion
This style is a classic and will always be in style, especially in the African American community. It is so popular that Boosie went out of his way to get a trademark!
This is a versatile style that lets you sport different looks, all by just making some changes in the way you cut the hair. We hope we helped you understand where this style came from and how to achieve it.
If you want to get similar tips and information regarding hairstyles, beard styles, and everything related to men's lifestyles, check out our blog!
FAQs
What is the Boosie fade?
The Boosie fade is a popular hairstyle that is characterized by clean-shaven sides with the top remaining at a modest length. This unique style has become increasingly popular in recent years, particularly among younger men and boys who are looking for a stylish yet low-maintenance haircut. Many barbershops offer this particular style and can help you achieve the perfect look for your face shape and hair type.
Khamis Maiouf is a professional barber who graduated from Hinckley College in England with a degree in hairdressing. He has also won several barbering contests and successfully operated a barbershop for the last two decades. As a skilled hair stylist for 20 years, his goal is to teach others how to achieve a beautiful appearance through their hairstyles.