My Rules of How to Shave The Back of Your Own Neck
Are you worried about how to shave the back of your own neck?
Maintaining a well-kept appearance requires you to keep the hairs on the back of your neck under control at all times.
Why?
Because it is not the first thing, most people notice when they look at themselves in the Mirror, many don't pay much attention to this part of their body.
But stop and consider the number of people who view you from behind daily. In order to keep it under control. This article will walk you through each step of shaving the back of your neck so that you may maintain a well-groomed appearance at all times.
Consult with a professional specializing in waxing or threading before attempting this at home. There are a lot of locations that provide touch-ups in between regular appointments that are either very cheap or even free.
You will need some patience, a quality trimmer such as the a hand mirror or Andis Outliner, or a vanity mirror with a swing arm, and either a hand mirror or a swing arm vanity mirror. Take care of the following steps:
1. Take off your shirt and stand so that your back is facing the Mirror in the bathroom. Place your hand mirror in front of your face, or place your swing arm mirror there, and adjust it to see the back of your head in the bathroom mirror. What's the reason?
Because it frees up both of your hands,"hands free", a swing-arm mirror is an accessory that comes highly recommended by yours truly. The Jerdon 8 is one of my absolute favorites "The Mirror that is mounted on the wall. It not only looks fantastic but also performs exceptionally well.
2. Cut a straight guideline that runs horizontally across the back of your neck. The teeth of the blade should face the back of your neck and be parallel to the floor when using a clipper.
Hold the clipper with the blade facing up and the teeth facing the back of your neck while performing this action. Maintain this line at a distance that allows it to be as close as possible to the bottom of the natural hairline. You should be able to trace the contours created by your most recent haircut.
3. Invert the clipper so that the teeth on the blade are pointing in an upward direction. Shave upward in vertical portions until you reach the horizontal guideline that you shaved in the second step of this process.
4. If you want the neck to have a more rounded appearance, shave the sharp corners off of both sides of the neck. You can also tweeze the area behind the ears to get rid of any stray hairs.
5. If you want a closer shave than a trimmer is best , you can use a razor to shave the region in question instead. Because of the intricate blade located on the back of the razor's head, the Gillette Fusion Power Razor is an excellent choice for this purpose.
Shave the neck in the opposite direction that the hair grows using a very thin coating of shaving cream (so that you can see the hairline) and follow the neck's contours.
How to Shave the Back of Your Own Neck?
Obtain The Appropriate Instruments for Your Haircut
A man's haircut is not complete without a quality hair trimmer. In contrast to clippers, trimmers are purpose-built to precisely shape facial hair, including the neckline, sideburns, and beard.
The best trimmers have blades that can sharpen themselves, a powerful engine, rechargeable batteries, extended run times on a single charge, and a full complement of comb attachments.
Because of this, we strongly advise that you get the Philips Norelco Multigroom Series 7000 instead of another model. In addition, gentlemen will require a sizable hand mirror to view the back of their heads clearly while shaving.
Invest in a three-way mirror system if you intend to perform frequent maintenance on your neckline. On the other hand, if you can hold a mirror in place with one hand while you shave your neck with the other, then a low-cost handheld mirror is an excellent choice for you.
Last but not least, you're going to need some pre-shave oil, shaving cream, and a good razor. Even though using a trimmer to cut hair may cause less irritation than using a razor or electric shaver, using either is a smoother, cleaner finish.
If you want the look and feel of a shaved cut on the back of your head, you will first need to use a machine to cut the long hairs on your head, and then you will need to shave the neck.
The classic cartridge razor, the DE safety razor, the electric shaver, or the foil shaver that barbers use for skin fades are the options that men have for shaving.
Establish Your Work Area
If you've never attempted to cut your hair before, you'll need to select an area conducive to the task at hand.
If you want to cut your hair at home, the bathroom or kitchen, or any open area with adequate lighting, are typically the best places. As you need two mirrors to look at the back of your head, most men look in the Mirror in their bathroom.
If you possess a three-way mirror suitable for hanging in a doorway, you have plenty of possibilities available to you. A floor surface that is tiled or made of wood is also simple to clean.
Reduce the excess fat at the base of your neckline
While you have your back turned to the Mirror in the restroom, you should be holding the handheld mirror in front of you.
Make the necessary adjustments to the position of the Mirror so that you can view the back of your head and neck. If you want the cut to be as short as possible, you will need to take off any guards attached to your trimmer.
As you will be cutting a straight line across the back of your head as a guide, you should angle the blade so that it is against your neck.
This strategy will ensure that your neckline is cut equally from top to bottom. Start by making one cut to provide a reference point for the rest of your work.
Now! Now, slide the clippers carefully downward in a direction away from your hairline to clear the hairs there. Make little strokes along the neckline while being as exact as possible to design the shape you want at the bottom.
It is preferable to begin the process a little further away from the hairline to prevent any unexpected inadvertent movements. You will want to practice manipulating your trimmers while holding the Mirror in your other hand.
After you've gotten the hang of coordinating your hands and eyes, you can go on to shaping your actual neckline.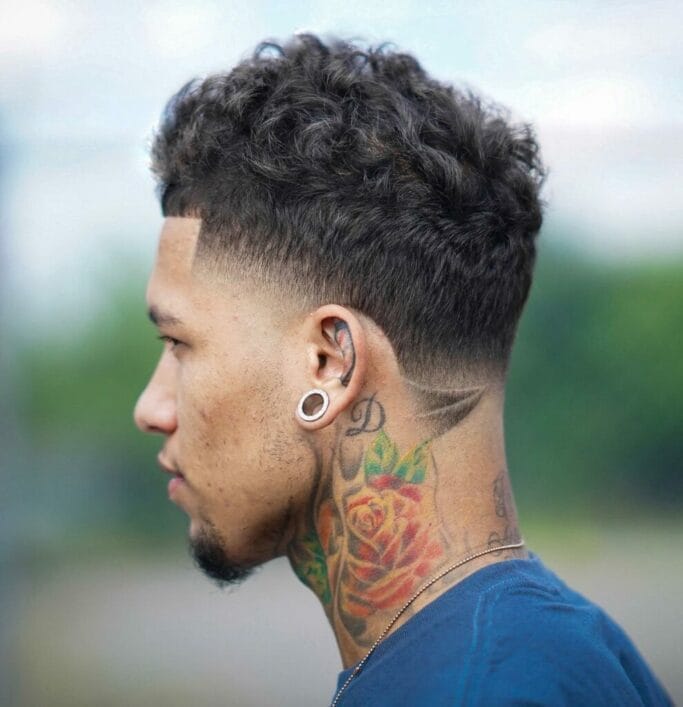 Straighten Out the Sides
In terms of necklines, there is a vast range to choose from. You will need to bend around the bottom and up the sides to achieve a rounded appearance.
Others begin with a straight neckline, shave off the corners on both sides, and then line up the sides. Some barbers may propose trimming around your ears and down to the neck, while others will start with a straight neckline and then line up the sides.
When trimming the region above, keep the blades of the trimmers facing down as you form little lines along the sides and slowly go up or down as you do so. If you want an even cut, follow your natural hairline as you cut.
You are pulling down on the trimmer while you make the lines will let you eliminate any stray hairs from the surrounding areas that may have been cut by accident. Proceed by moving up the sides of the head and behind the ears.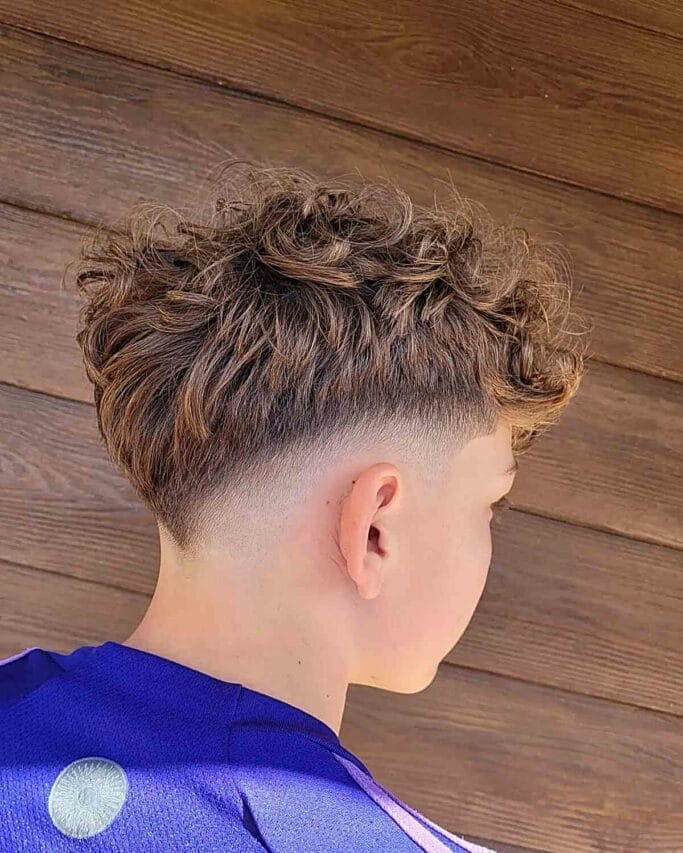 Putting the Finishing Touches to the Back and Sides
In the final stage, you will need to invert your trimmers so that the top side is facing upward. Place the blade flat on your work surface with your neck underneath it, and then trim and shape all of the edges.
If you try to keep the cutting process structured, it will be easier to figure out where you left off the last time and ensure that you don't miss any stray hairs.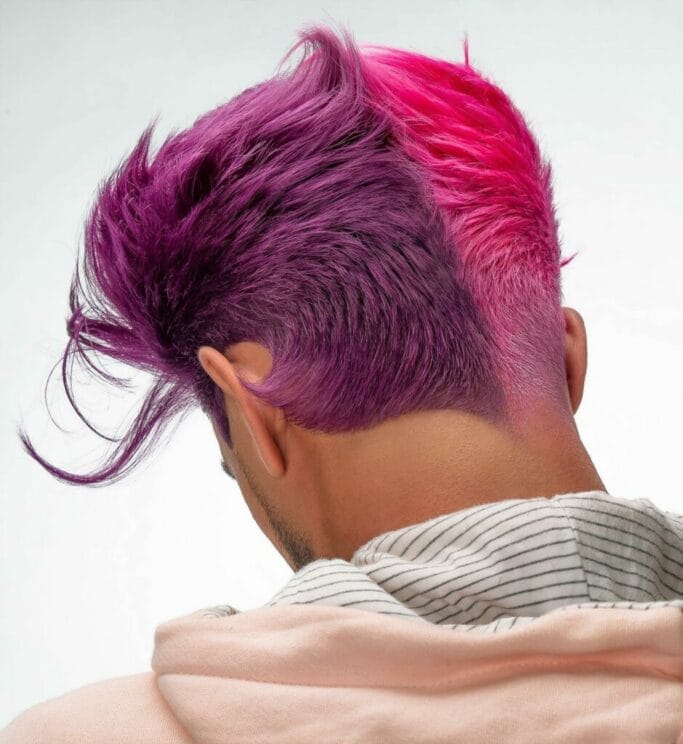 Shaving the Throat and the Back of the Neck
Shaving the back of your neck with a traditional razor or an electric shaver is necessary if you want to get a smooth and precise cut.
It is recommended that you use a double-edged safety razor or a straight razor to make clear and distinct cuts. When using a cartridge razor, it is sometimes difficult to determine exactly how high or low you are cutting your hair.
Shave your neck and sides with shave cream after lathering it up and applying it. Spread it out to make a thin layer of protection that will still let you see your hairline after applying it.
Shave the back of your neck using light pressure and quick strokes, taking care not to cut yourself.
Continue working your way around the neckline until the entire region has been shaved. The finished product should have a silky texture and be free of any fuzz. After shaving, you might want to consider using a moisturizer to calm any redness or skin irritation that may have occurred
Make Sure You Use the Finest Skincare Products Designed For Men
Investing in high-quality skincare products designed specifically for men is highly recommended if you want to reduce irritation and stay away from razor burn.
If you have sensitive skin, you may notice irritation in the form of cuts, nicks, and bumps when you shave the back of your neck. It is more likely to happen if you shave too closely. It is a list of the top five methods to shave the back of your neck.
Apply a cleanser to your skin first, and Shave
Before beginning the shaving process, take some time to properly prepare the face by washing it with a mild cleanser.
The water will make the beard hairs more pliable, which will make it simpler to cut them. In addition, massaging the skin with a mild cleanser before shaving can help lift and loosen so-called trapped or ingrown hairs, resulting in a more pleasant shaving experience.
Again, using a cleanser can remove any debris and dead skin that may be in the way, which will allow your razor to glide more easily.
Be careful not to use too hot water because this might cause essential oils to be stripped from your face, resulting in a more difficult shave and an increased likelihood of acne.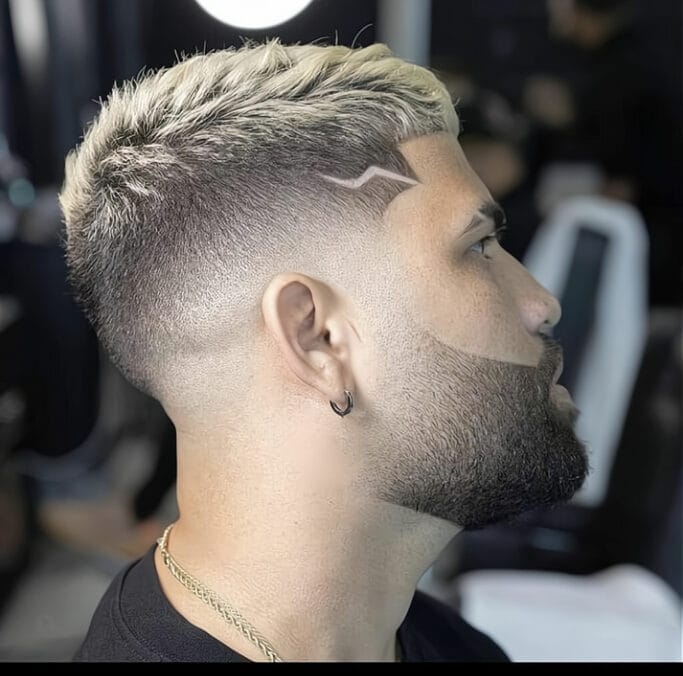 Take care of your neck in a manner distinct from your face
Razor burn may affect men's necks more severely than any other part of their bodies.
The skin on your face and neck is structurally distinct, so this happens to various people in different ways. The skin on the neck differs from the cheeks in texture, having elevated patches of skin that are more vulnerable to being injured by the blades.
Don't skimp on the amount of shave gel you use.
When it comes to moisturizing your face, the maxim "the more, the merrier" should be your motto.
Regardless of whether you are a gel person or a foam guy, it is true. Use a generous amount of shaving foam or gel.
It creates a layer of protection and increases the glide of the razor, resulting in a closer, more comfortable shave. Shaving gel moisturizes your skin and hairs, making them easier to cut for a longer period and providing relief to your face at the same time.
Last but not least, it just makes it much simpler to identify the previously shaved areas.
If you do not use a sufficient amount of gel or foam, you may forget where you have been and wind up going over the same area many times, which will increase the possibility that you will develop razor burns.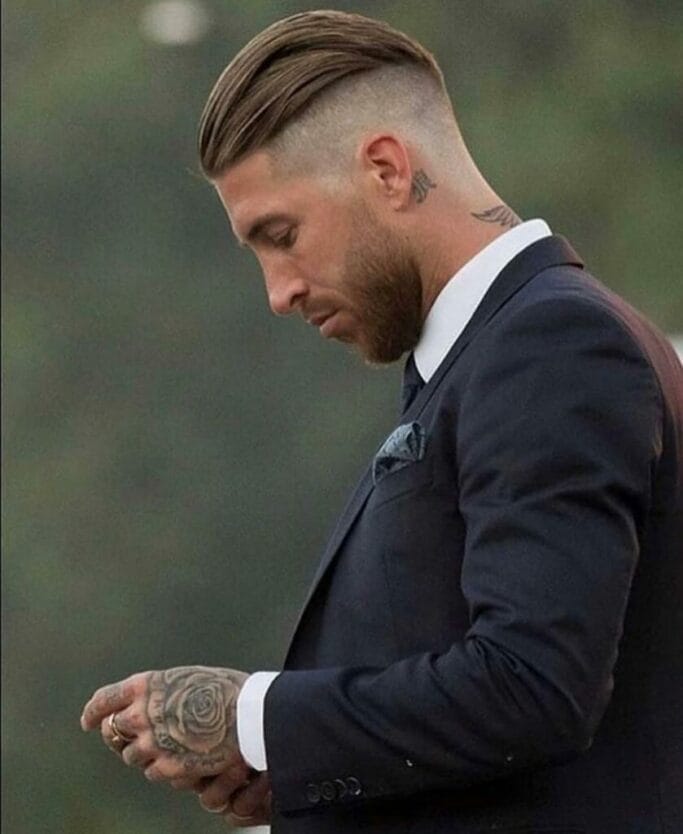 Don't apply undue force; the razor should do most of the work
Shave using gentle, circular motions. When using your razor, avoid applying too much pressure.
Because your blades have been developed by many scientists to a degree of precision measured in nanometers, you don't need to put in a lot of effort because they will perform all of the jobs for you.
Today's razors were developed to accommodate men who like to shave aggressively by applying some pressure while they are doing so." The blades of Gillette razors are held in place by small springs that can move up and down and automatically adjust to the amount of pressure applied by the user's hand.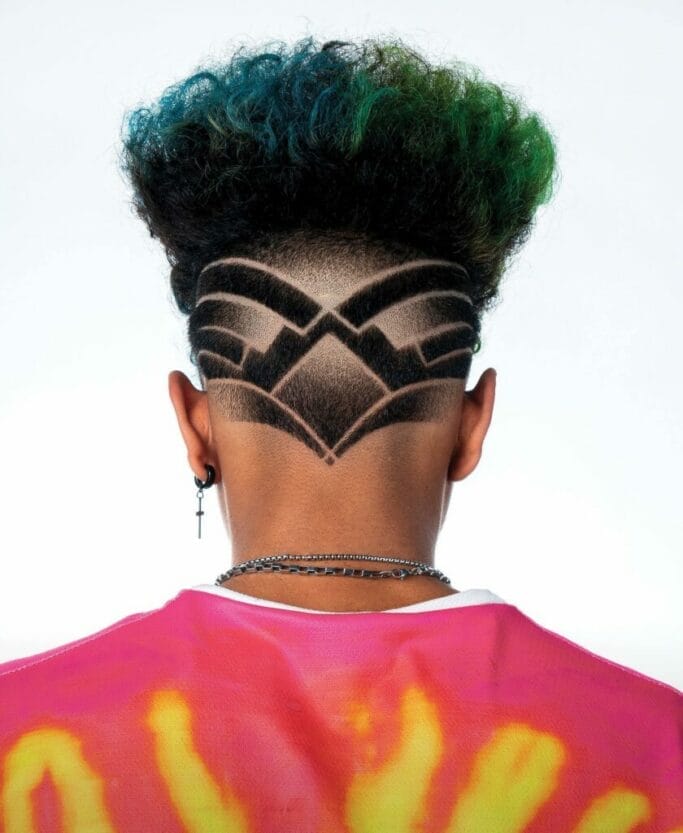 Never run your knife across the sink or rub it on a towel to clean it
After they have completed their shaving routine, one of the most typical things that men do is either tap their razor on the sink or wipe it on a towel to remove any stray hairs that may have been left behind.
It can cause harm to the meticulously built elements of the razor and dull the extremely tiny blades. If you don't replace your blades frequently enough, this will lead to an increased danger of obtaining nicks, which will, in turn, lead to an increased risk of irritation.
Conclusion
How to Shave the back of Your Own Neck? It not only looks fantastic but also performs exceptionally well. It's best to keep your hair trimmer parallel to the floor when you're trimming your neck so that your guideline runs horizontally across the back of your neck.
References
If you've shaved your neck before and developed razor burn or ended up with a neckline that looked a bit off, you're definitely not alone. source
Long, messy, DGAF hair is having a moment right now but, as much as we're digging the Bro Flow, having a neckline full of stray hairs is never a good look. source
Khamis Maiouf is a professional barber who graduated from Hinckley College in England with a degree in hairdressing. He has also won several barbering contests and successfully operated a barbershop for the last two decades. As a skilled hair stylist for 20 years, his goal is to teach others how to achieve a beautiful appearance through their hairstyles.