Native Americans Beard-Mind Blowing Facts
Have you ever wondered why Native Americans beard is a rare topic to find? want to know more about it? Keep on reading…
Have you ever wondered why Native Americans are always clean-shaven or have little to no facial hair? In fact, this isn't unique only to the facial area but in general Native Americans have less body hair than other human groups.
Before you make conclusions based on pop culture, let's try and understand the reasons behind the growth or (the lack there?) of beards in the various Native American communities.
Do you think it is due to genetics, culture, a bit of both, or something else altogether?
Well, in this article, we will discuss their beards, reasons for lack of facial hair growth, genetics, and more.
Reasons why Native Americans Don't Grow Beards
Facial Hair Genetics of Native Americans
Ancestry of Native Americans
Are Present Day Native Americans Growing a Beard?
Tips and Tricks for Native Americans to Help Beard Growth
Conclusion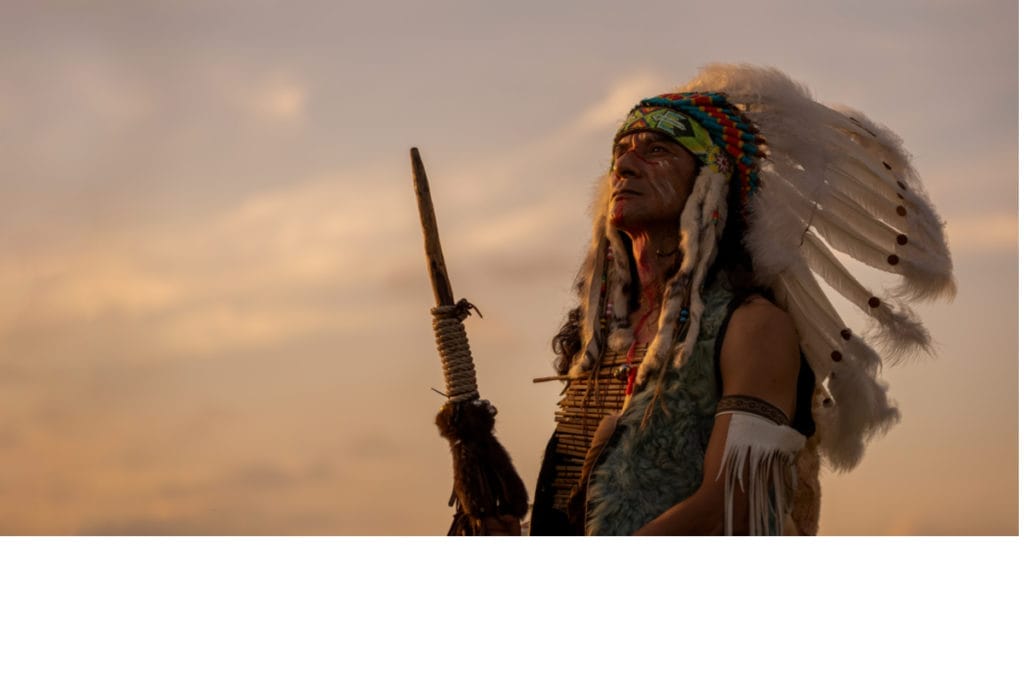 Reasons Why Native Americans Don't Grow Beards?
This stereotype that Native Americans are incapable of growing a beard has been created by the photos found in museums and magazines.
but Native Americans can grow a beard like lumberjack-beard-style, albeit most of them do have slightly lower growth than other ethnicities and groups.
At the end of the day, it depends on the individual factors, such as genetics, health, hormone levels, etc., that contribute to facial hair growth.
Most men can grow a beard, but the length and thickness vary from person to person.
So why is it that the average Native American has no facial hair? Well, it is due to the fact that Native Americans used to remove their hair every chance they got (usually by plucking with tweezers).
Elijah Middlebrook Haines wrote in his book The American Indian: "Beard they consider a vulgarity, and use every means, upon signs of its appearance, to remove it."
They preferred to be hair-free as they thought it looked better to be clean-shaven than have thin beards and sparse hairs here and there. Native Americans do have facial hair, but admittedly it is quite rare to see any tribesman with a long flowing beard.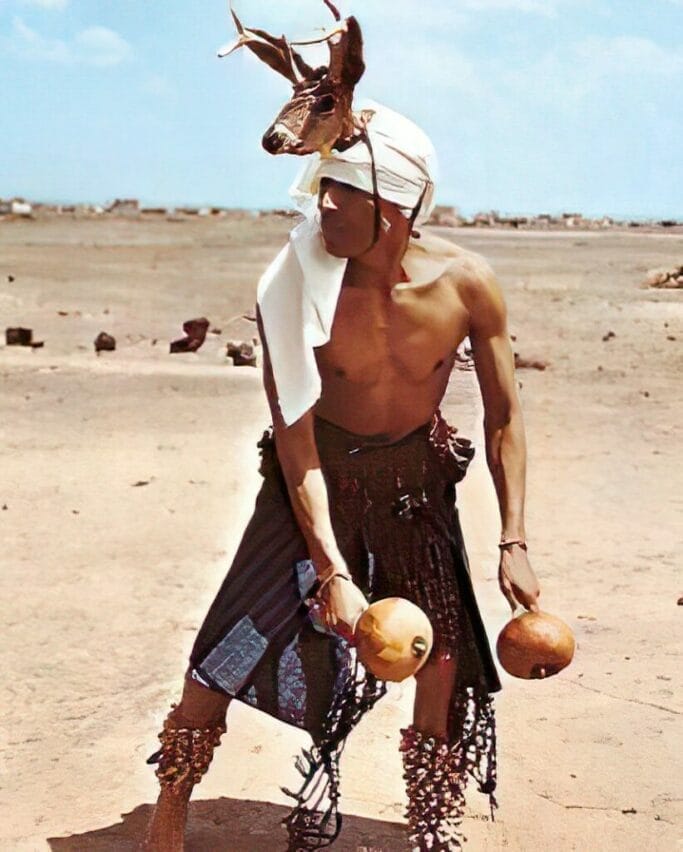 Facial Hair Genetics of Native Americans
Most experts cite genetics as the most significant factor when it comes to beard growth. If you can't grow a thick beard, you can blame your genetics. This is applicable to all human sub-groups, be it Native American or otherwise.
This phenomenon can also be observed in East Asians and South-East Asians. Well, you guessed right. Native Americans share ancestry with East Asians, who have similar beard growth patterns.
Therefore, you can see similar facial structures as well as facial hairstyles between the two groups.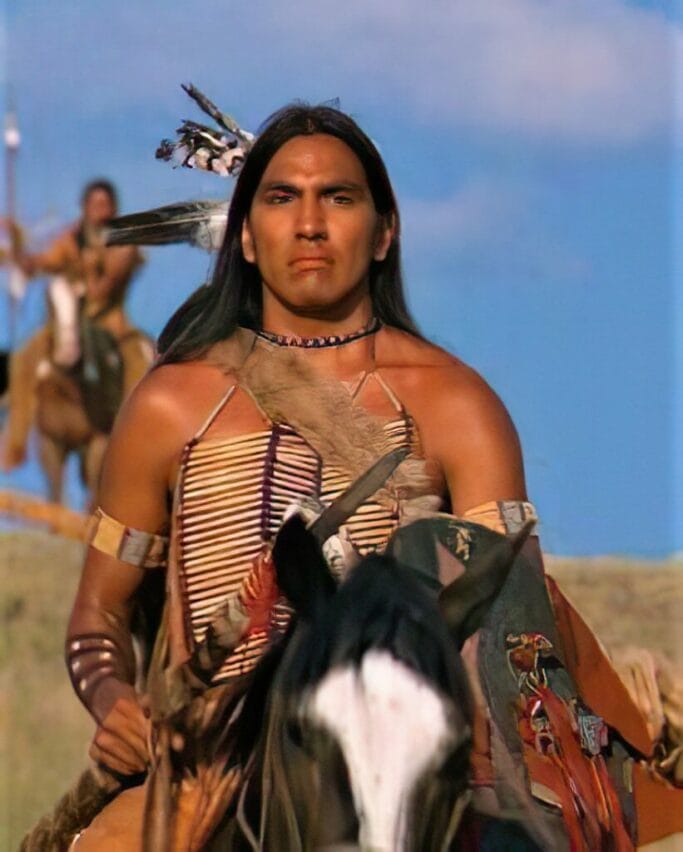 Ancestry of Native Americans
Indeed, Native Americans have thinner beards compared to Europeans, Middle Easterners, South Asians, and North Africans. This is because they share ancestry with their East Asian cousins, such as the Chinese, Koreans, and Japanese.
Various people from these groups went to explore the Americas, and therefore we can see similarities between the East Asians and Native Americans.
This trait of thin beards was passed on from generation to generation, and that is why we see a lack of thick beards with Natives.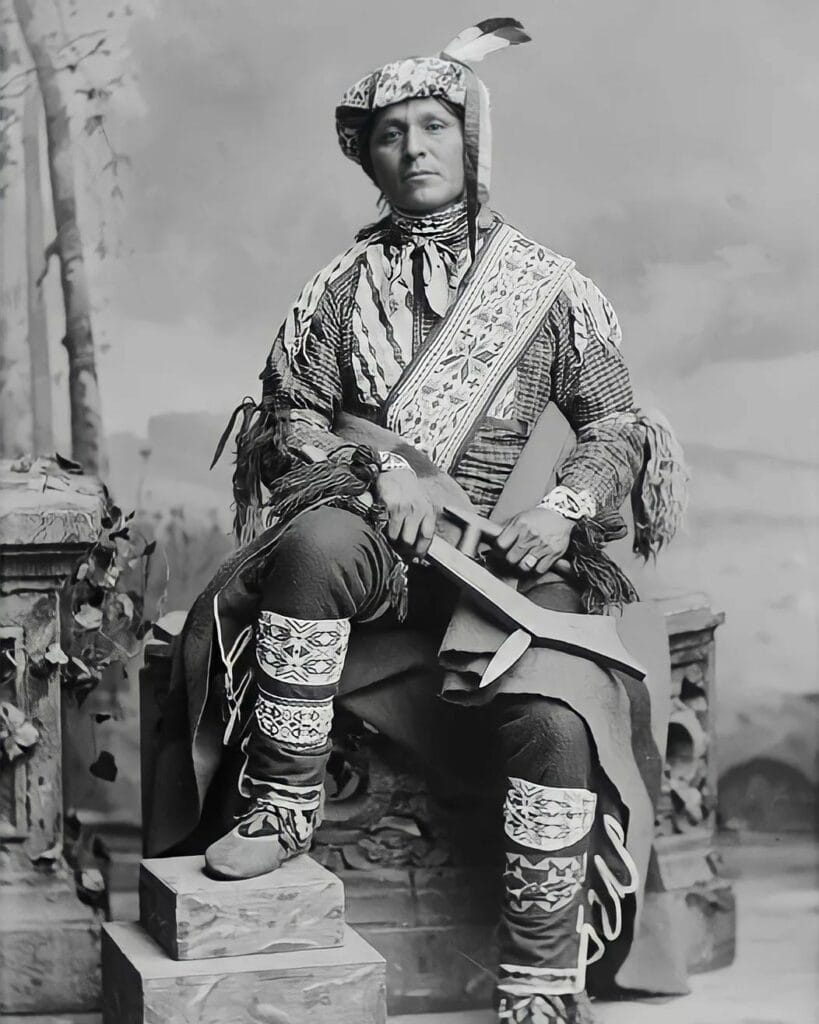 Are Present Day Native Americans Growing a Beard?
As you know, Native American populations have experienced explosive growth since the 1960s. These increased numbers are due to two reasons: natural births and increased identification of mixed-raced individuals as Native Americans.
Hence, we have a larger sample size of Natives to observe any new traits or patterns with regard to facial growth.
"Pure-blooded" natives still seem to have little beard growth and continue to follow their ancestors by shaving off their beards.
However, you can also observe some individuals who seemingly look like Native Americans but do have thick hair. This new phenomenon is due to increased acceptance of mixed marriages, which has enabled Native Americans to acquire different traits from other people groups.
Ultimately, it all comes down to genetics.
For instance, if you're a Native American with mixed ancestry and your non-native father and grandfathers had thick and long beards, in all probability, you can also grow a proportionally sized beard.
Tips and Tricks for Native Americans to Help Beard Growth
Although there is no guarantee that you can increase beard growth, there are certain steps you can follow to improve the thickness of your beard.
Just to make it clear, these tips and tricks are universal, not just for Native Americans!
Try to do activities to reduce your stress levels, such as yoga, regular exercise, socializing, etc.
A balanced healthy diet with all the necessary vitamins and minerals will help your body regulate hormones levels.
You need to get at least 7-8 hours of sleep a day.
Avoid smoking as it is bad for your hair growth.
It is necessary to wash your face regularly to maintain good skin health.
As mentioned earlier, these steps do not guarantee anything as genetics still play a major role to determine your beard growth. To have better results, you can always look into facial hair transplants.
As more people become open to surgical procedures to ensure that they look good, you can also turn to beard transplants for better results.
Of course, you need to shell out quite a fortune to get these implants. In the US, beard transplants from a respectable centre cost anywhere between $5,000 and $15,000.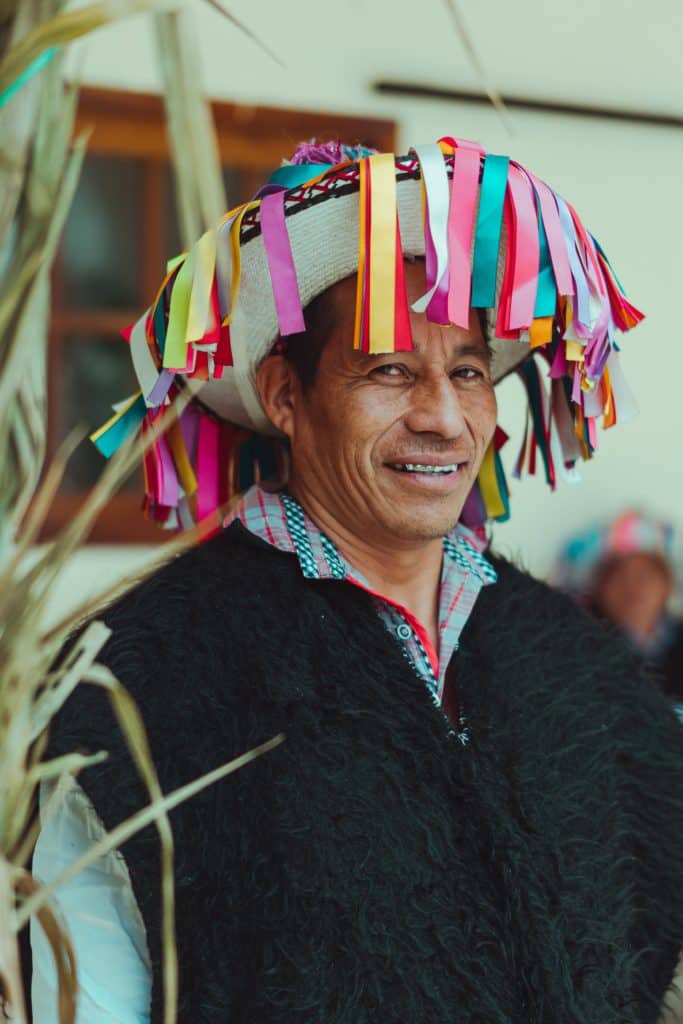 Conclusion
They can grow facial hair like The Ducktail Beard, but it is the thickness that is lacking. Genetics and culture play a big role as to why it is rare to come across a Native American with a long beard. It is also evident that Hollywood and other pop culture references are a source of some of these depictions of Native Americans that have created this stereotype.
When all is said and done, everyone has some facial hair that varies in thickness, size, color, smoothness, etc. So, when you come across a person who appears not to have facial hair, whatever his ethnicity, it's best to assume that he just shaves it off regularly.
FAQs
Why didn't Native Americans have beards?
The statement that Native Americans did not have beards is incorrect. Many Native American men did grow beards, and beard styles varied among different tribes. Some tribes may have had cultural beliefs or rituals that discouraged the growth of beards, but this was not a universal rule among all Native American communities.
Do Native Americans ever have beards?
some Native American men may have had less facial hair, it is not accurate to say that all Native Americans did not have beards or that they always plucked it as soon as it grew. Facial hair growth varies greatly among individuals and is influenced by genetics and hormones. There were certainly Native American men who had thick, full beards and mustaches.
Can Native American have curly hair?
Yes, Native Americans can have curly hair. Hair texture and curl patterns are determined by genetics, and Native American communities are diverse and include individuals with a wide range of hair types, including curly hair. It is important to challenge and dispel myths and stereotypes about physical characteristics and cultural identity.
Khamis Maiouf is a professional barber who graduated from Hinckley College in England with a degree in hairdressing. He has also won several barbering contests and successfully operated a barbershop for the last two decades. As a skilled hair stylist for 20 years, his goal is to teach others how to achieve a beautiful appearance through their hairstyles.