Braided Beard Style: 21 Badass Haircuts For Formidable Warriors
Vikings were men who lived in Scandinavia from the 8th century and onwards.
They are renowned for their skilled warriors, seafaring exploits, and unique dress style.
One popular trend amongst guys in the Viking era was to braid their beards.
This practice was thought to make guys look more formidable and impressive, and boys of all ages would braid their beards into intricate patterns.
Today, braided beard styles are becoming increasingly popular, winning men from all walks of life, offering both style and practicality.
With so many different variations of braided beards available, be sure some will fit your unique style and personality.
Read on to discover 21 badass braided beard cuts that will give you a handsome, rugged appearance.
21 Braided Beard Cuts that will give you a Handsome, Rugged Appearance
Braiding your beard can transform your look, creating a handsome, rugged appearance. Here are braided beard styles you can choose from:
1. Long Beard:
The long beard is for you if you have a longer face shape or prefer more length! It offers extra length and texture to your beard, making it look thicker and fuller.
Plus, you can style the long beard in intricate braids for a formidable appearance.
One priceless benefit of this style is that you can change the look or braid patterns every few weeks to keep things interesting.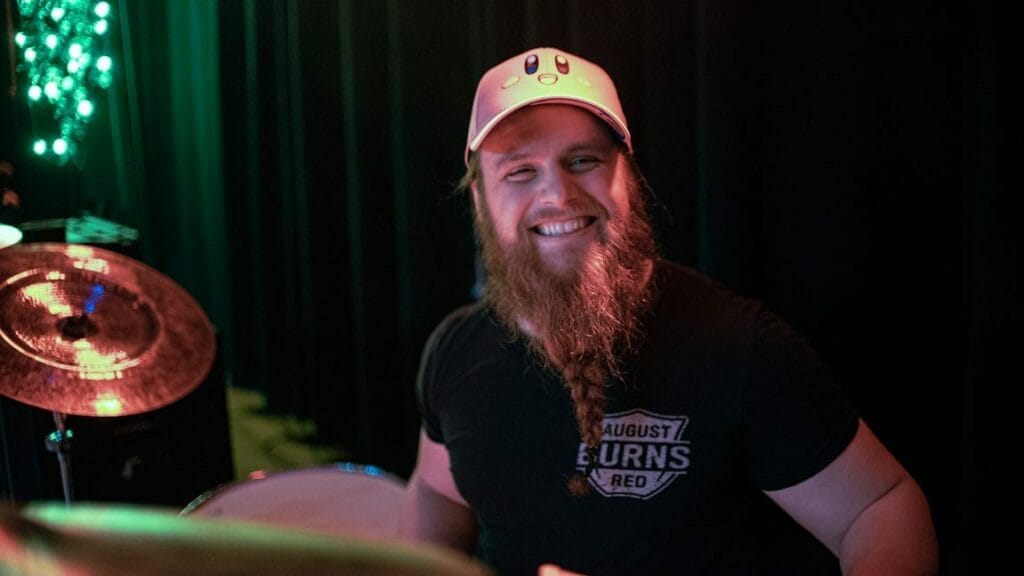 2. Short Braided Beads:
Short braided beads are the way for guys ready to go shorter.
The style is flawless if you want a low-maintenance braided beard look but still want to make a bold statement.
You can develop this signature by plaiting the beard in a single thick braid or two thin braids.
3. French Braided Bead:
No more procrastinating; get it done now! The French braid is a fantastic option to give you a unique facial structure.
This involves braiding your beard into multiple, thin braids and crisscrossing them over one another.
The result will be a creative, calm, and stylish look that will turn heads .
4. Black Man Braided Beard:
Black guys can look rugged and stylish with a braided beard. Thicker, fuller beards are essential for this style, and you can also add texture with some wax.
A black man's braided beard is a noble approach to grooming and can be acceptable on any special occasion.
The good thing, you can make changes to the braid pattern as often as you like.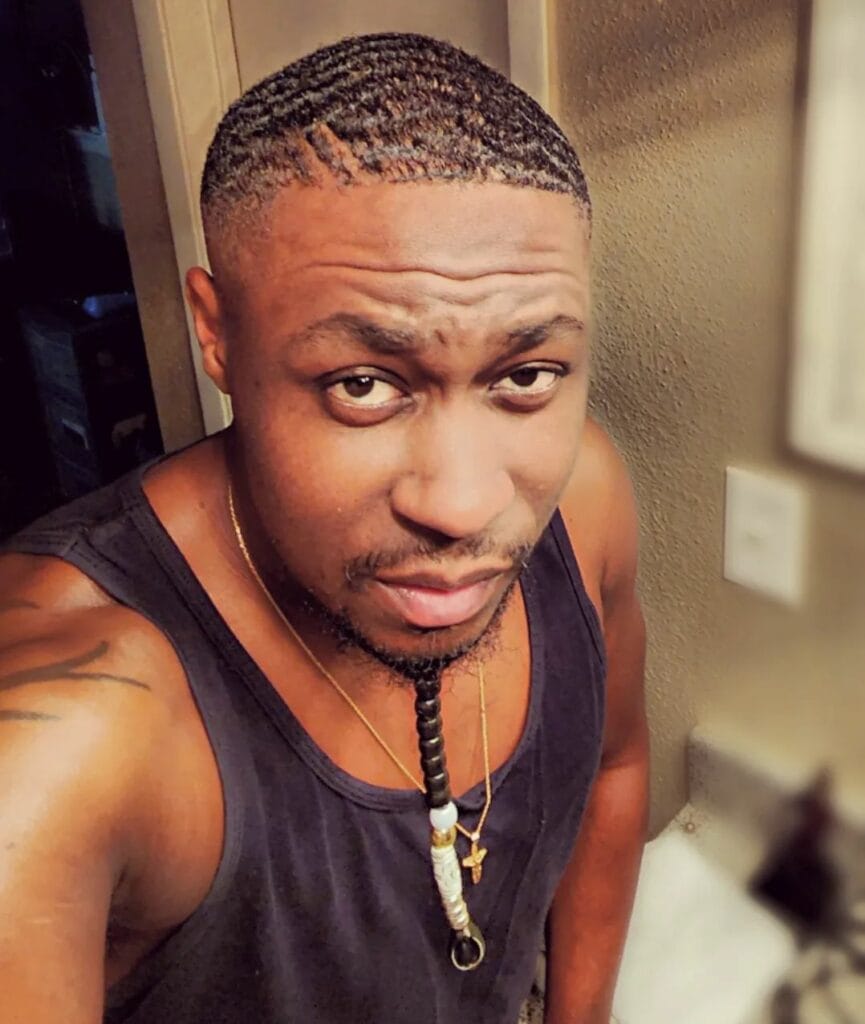 5. The Goatee Braid:
Many men want something short and simple.
A goatee braid is an illustrious option if you prefer a compact beard style and still enjoy the benefits of a braided beard.
Besides, it's shaped like a horseshoe and stylishly accentuates your facial features. Therefore, you will look like a true Viking!
6. Triple Braid Beard:
Sometimes boys prefer a classic three-braid style. Moreover, you can braid the beard in two thin braids and one thick braid for an elegant look.
This style is especially suitable for men with fuller beards, as it will help add texture and definition to the facial features.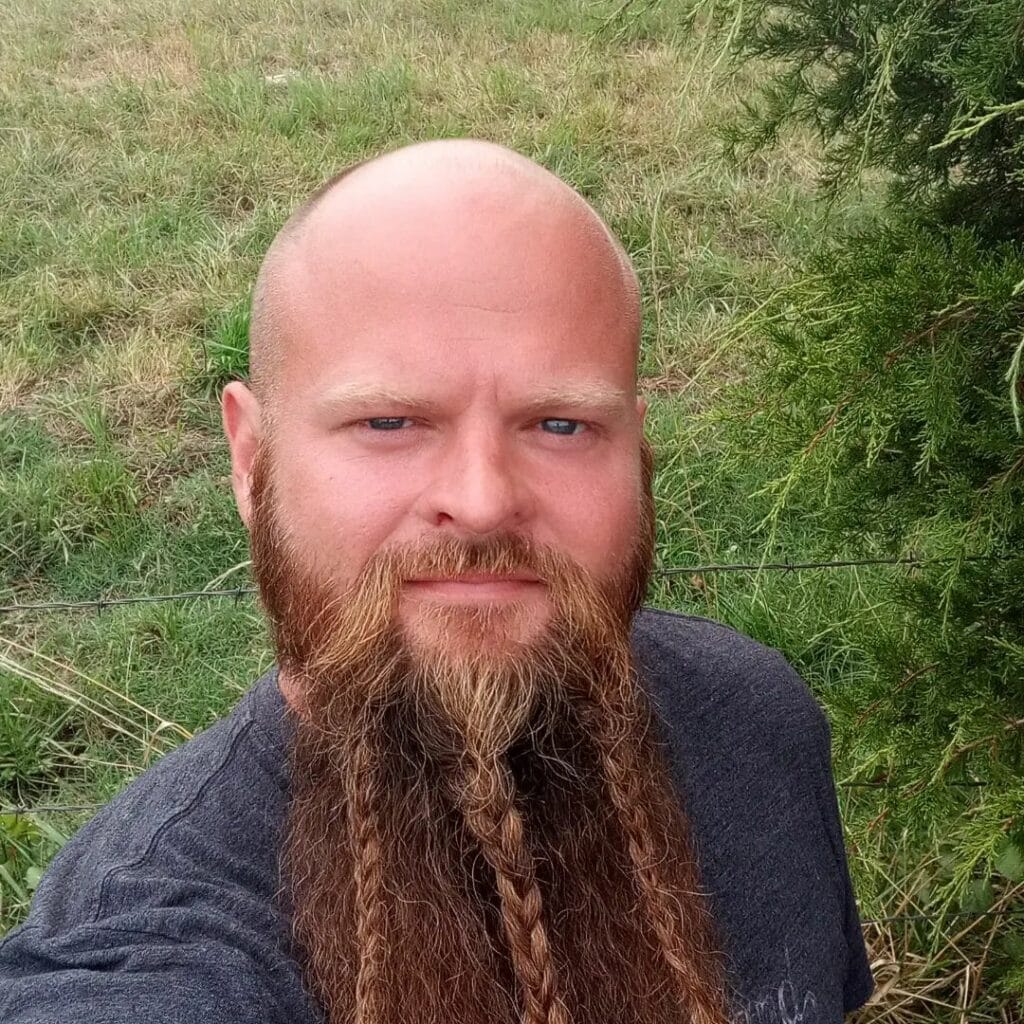 7. Double Braid Beard:
The double braid is a simple yet effective look, and it's perfect for you if you want to keep it short and clean-cut.
The style involves two thin braids at the sides of your face with a subtle puff of hair at the front.
Thanks to the double braid, guys can look fashionable and professional simultaneously.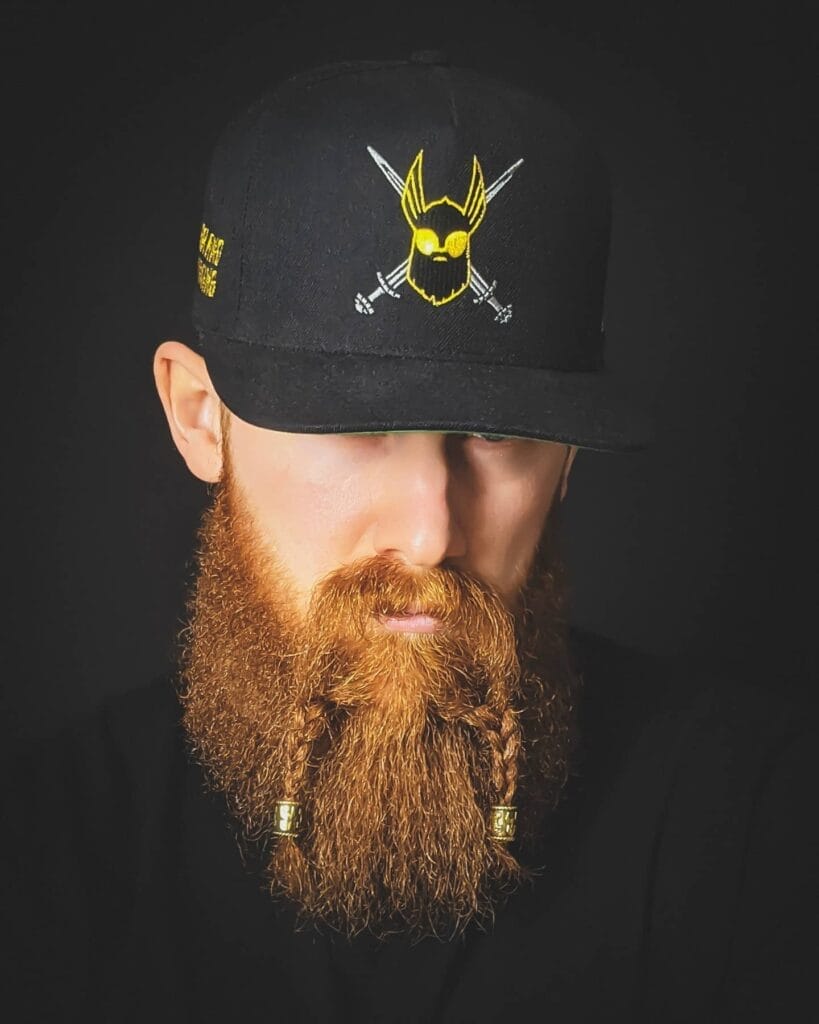 8. Neat Braids Beard:
Formidable warriors deserve neat braids; boys with a more uncluttered style can opt for this. It's all about classic lines and shapes.
The idea is to keep the hair neat while taming the wild hairs. You can develop this style either with a single braid or multiple thin braids.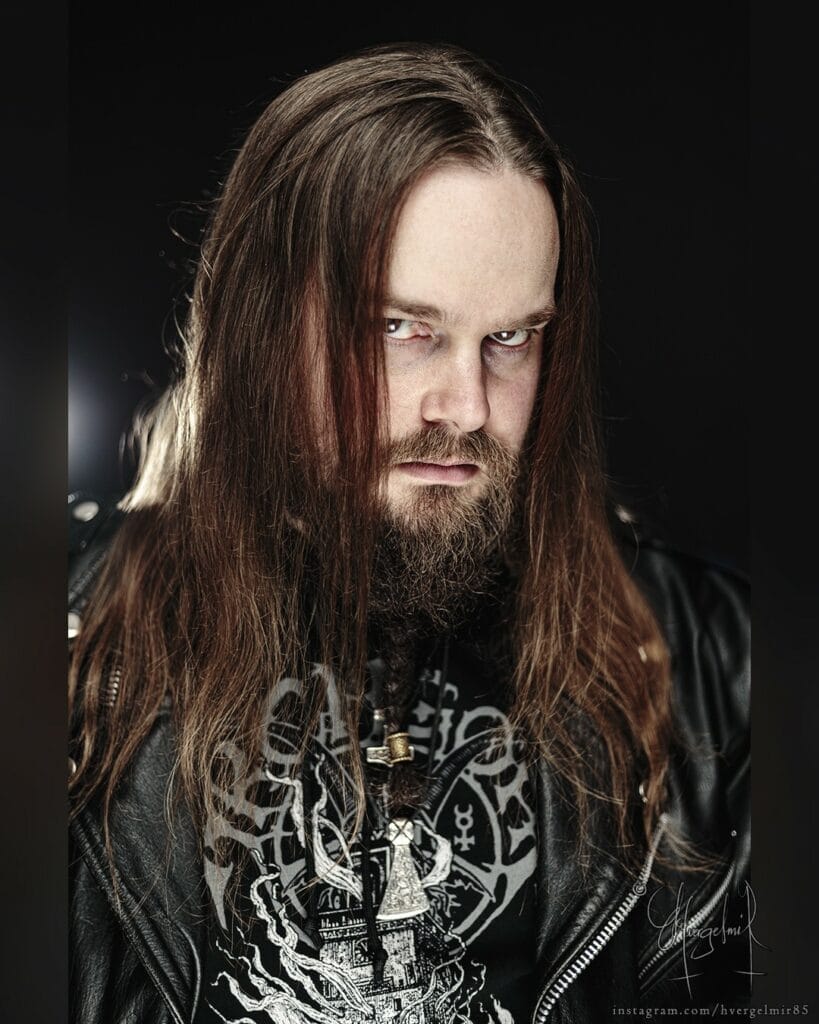 9. Stumble Braided Beard:
A stumble braid is perfect for men who want a different look but don't like spending lots of time in front of the mirror.
It involves pulling your beard into multiple braids and letting them go wild. The result will be an artistic, rugged look with maximum impact.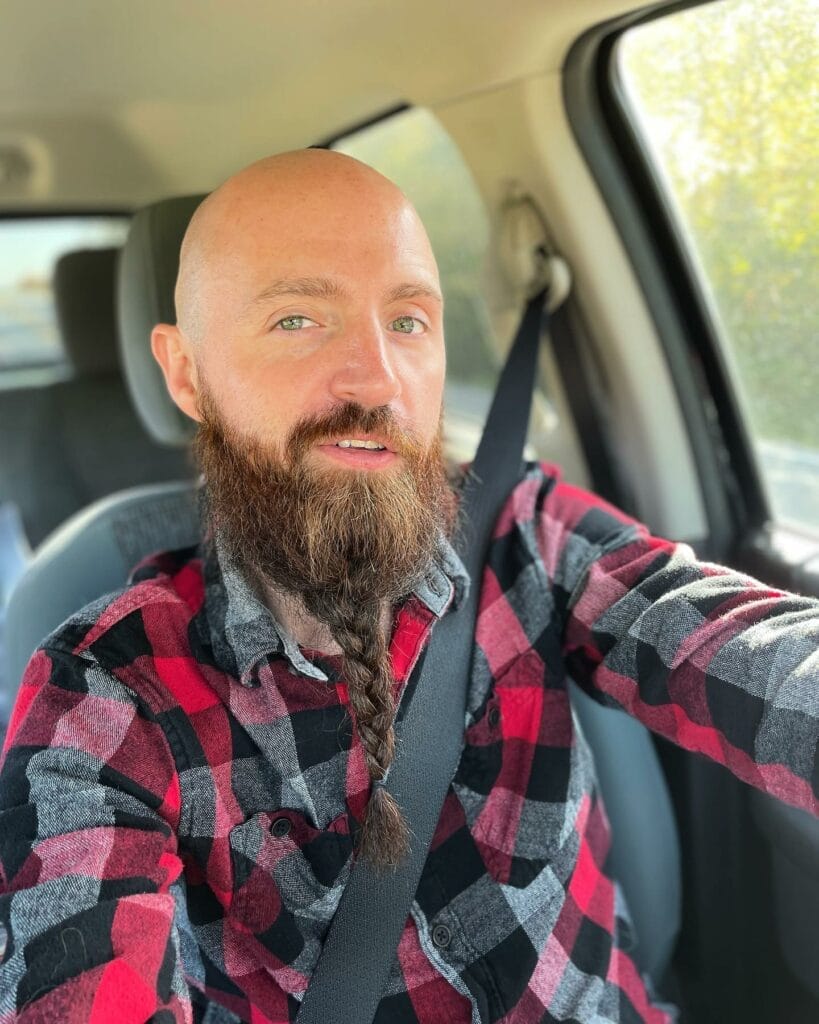 10. Double Dutch Braided Beard:
The double Dutch braid is an updated classic hairstyle variation. It involves braiding two thick braids on either side of your face. It's a perfect look for boys who want to show off their manly features while appearing dashing and handsome.
11. Bubbled Braided Beard:
The bubble-braided beard is a prominent and overwhelming badass signature in guys grooming.
It's one of the most creative styles, yet it is still relatively easy to achieve. The idea is to braid the hair randomly, creating multiple puffing bubbles.
Adding a few waxed strands can make this style look even more remarkable.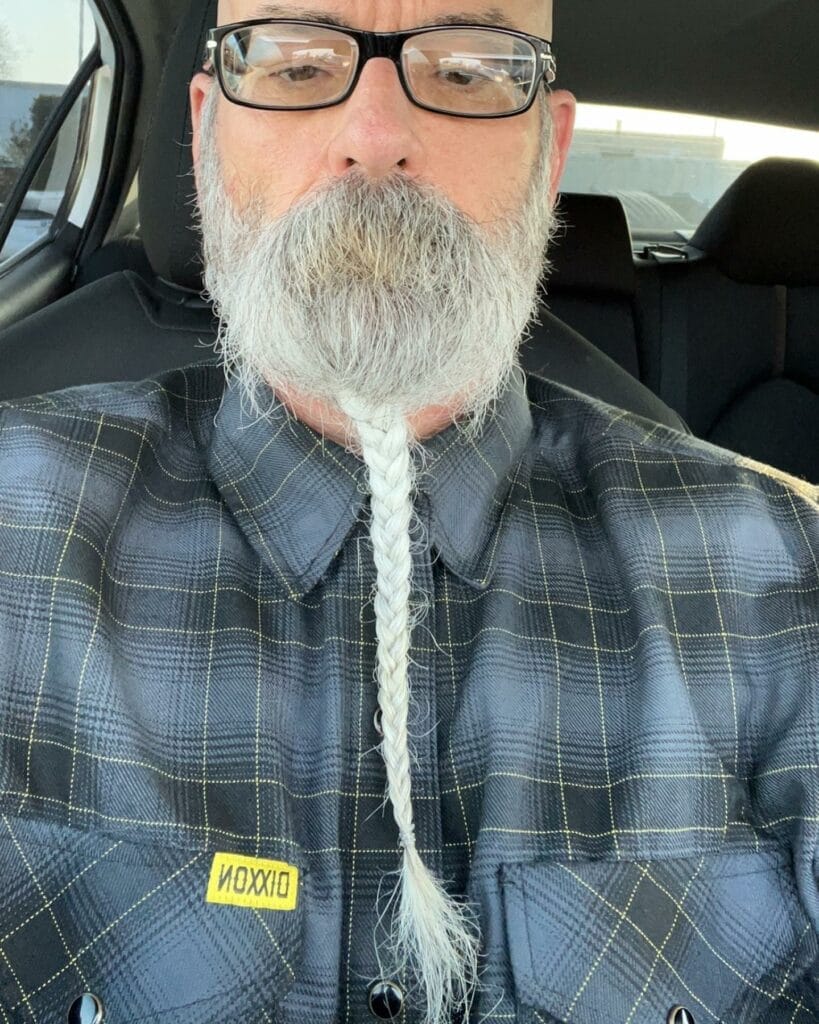 12. Tight Braided Beard:
You don't fall into a particular age to wear this ancient Scandinavian warrior's bead style. Try a tightly braided beard to embrace your Nordic heritage.
The hair should be braided tightly and precisely for a unique, clean look. It's perfect for men who want a classic, timeless style.
13. Forked Braided Beard:
Are you a man of the outdoors? The forked braided beard adds an athletic look to your face.
This style requires two thick braids on either side of the face, with a long section in the middle.
It's an iconic style that men of all ages can rock. And best of all, you can keep it neat and manageable with a little wax.
14. Classic Multiple Braids:
Embrace a haircut that awakens your inner Viking spirit. The classic multiple braids is a timeless hairstyle that has been in cyclic reappearance for centuries.
You can pull off this style with a modern twist, regardless of age. It involves several thin braids that you can keep neat.
15. Elegant Thick Braided Beard:
Since time immemorial, formidable men have sported a thick braided beard. This style suits guys of all ages and adds an impressive presence to their faces.
For extra elegance, you can braid the beard in a single thick braid or multiple thin braids. Enjoy this style with confidence and a panache.
16. Twist Combo Braid:
Any man can become a warrior with the twist combo braid. It's a modern twist on the classic style that requires two thin braids with a long, twisted middle section.
The braiding features a versatile design that boys can customize with waxed strands to personalize their look.
17. Rope Braid Beard:
Rope braid beard adds an interesting texture to men's hair. You can braid on either side of the face with two thin braids to give you a rugged appearance.
You can also braid the beard with two thick or multiple thin braids. Besides, you can even spruce up the style with beads and waxed strands.
18. Multiple Cornrows Braided Beard:
If you watched the movie Black Panther, you must be familiar with multiple cornrows braided beard.
It was quite a famous men's style back in Wakanda; guys worldwide can also rock it. This style features several thin braids that you can customize to your liking.
19. Stumble Braided Beard:
You can also turn your hair into artistic patterns with the stumble braided beard like an athlete.
By doing so, you can enjoy an eye-catching style that will draw the attention of those around you.
The design involves multiple thin braids with a few thick braids that you can braid on either side of the face.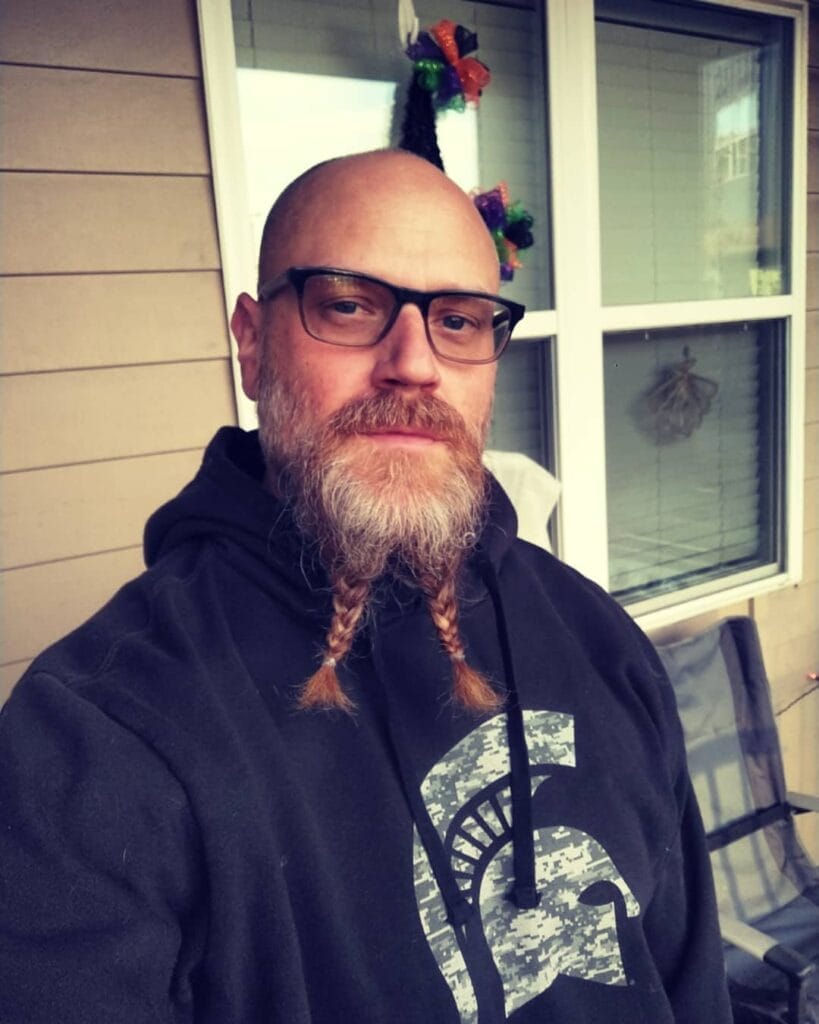 20. Forked Braided Beard:
The forked braided beard is a great hairstyle you can wear when you need an impressive look.
The style requires an expert to create two thick braids on either side of the face and a long central section.
As an added advantage, you can spruce up this hairstyle with waxed strands and beads.
21. Single Braided Beard:
Finally, boys can wear a single braided beard when they need a neat style.
It features one vertical braid at the center of the face that you can customize with wax and beads to give it a modern twist.
Plus, boys of all ages can rock this look with little effort and earn groundbreaking confidence!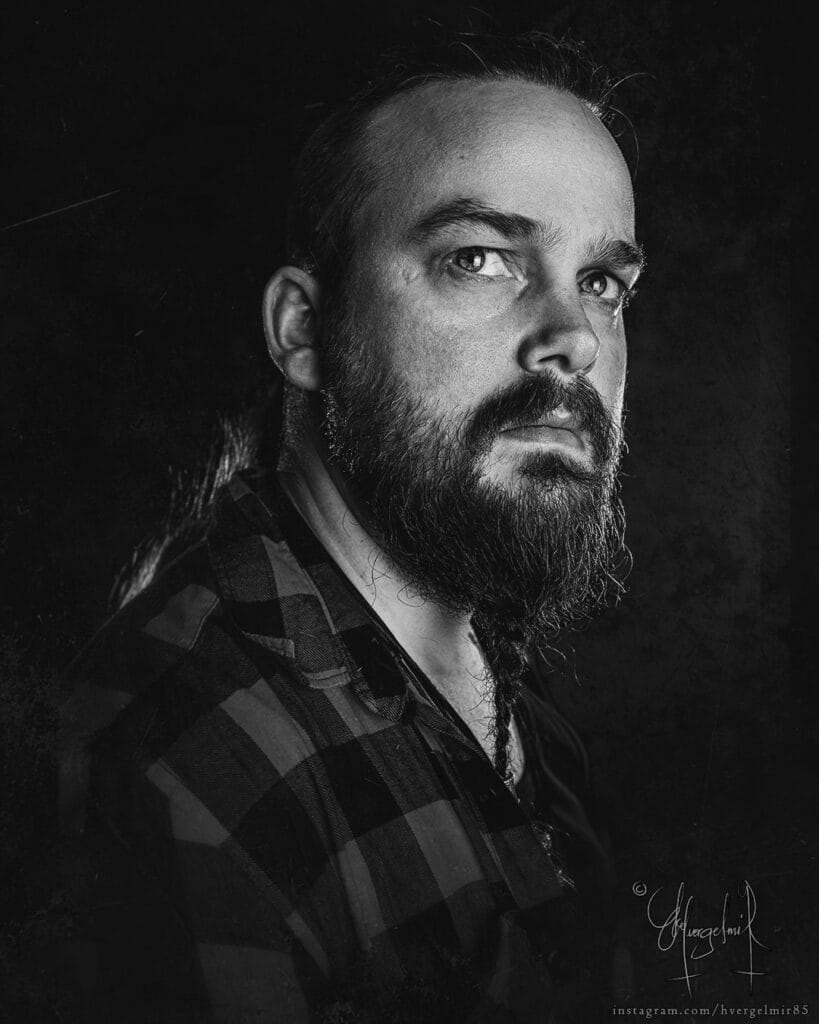 Conclusion
Whether you want a classic style like formidable Viking warriors or something more modern, guys can find a braided beard style that suits them.
From the bubbled braid to the single braid, men of all generations today can look stylish and impressive with these variations.
Guys love these styles as they offer a rugged, handsome look that exudes confidence!
Fortunately, if you are a fast learner who likes DIY practices, you don't require an expert to style your beards every other day after a haircut.
You can simply follow tutorials online and customize the look accordingly.
FAQs
What Length Should Your Beard Be For A Braid?
Your beard should be at least two inches long to create a braid. You can divide the hair into two or three sections for men with long beards.
Then you can let an expert braid them together, or if you have experience, you can do this yourself.
What Are The Reasons For Men Braiding Their Beards?
Braids help create a unique men's style that suits their personalities.
Secondly, braiding helps boys look more impressive and confident while adding texture to their hair.
Lastly, you can customize the look with waxed strands and beads to give it a modern twist.
Khamis Maiouf is a professional barber who graduated from Hinckley College in England with a degree in hairdressing. He has also won several barbering contests and successfully operated a barbershop for the last two decades. As a skilled hair stylist for 20 years, his goal is to teach others how to achieve a beautiful appearance through their hairstyles.