Heartthrob Ryan Gosling Haircut: Get the Look You Desire!
Welcome to the world of Ryan Gosling haircuts, where you're just a snip away from achieving that heartthrob appeal!
Whether you're a fan of The Notebook or you've been "Drive"n wild by his more rugged looks, the right Ryan Gosling haircut can elevate your style game to new heights.
Prepare to "La La Land" yourself a whole new following as you browse my collection of Gosling-inspired hairstyles. It's time to take the shears into your own hands and start carving out a path towards that A-list status.
So buckle up, and let's dive into the world of Ryan Gosling haircuts, where style and charm come together SEAMLESSLY!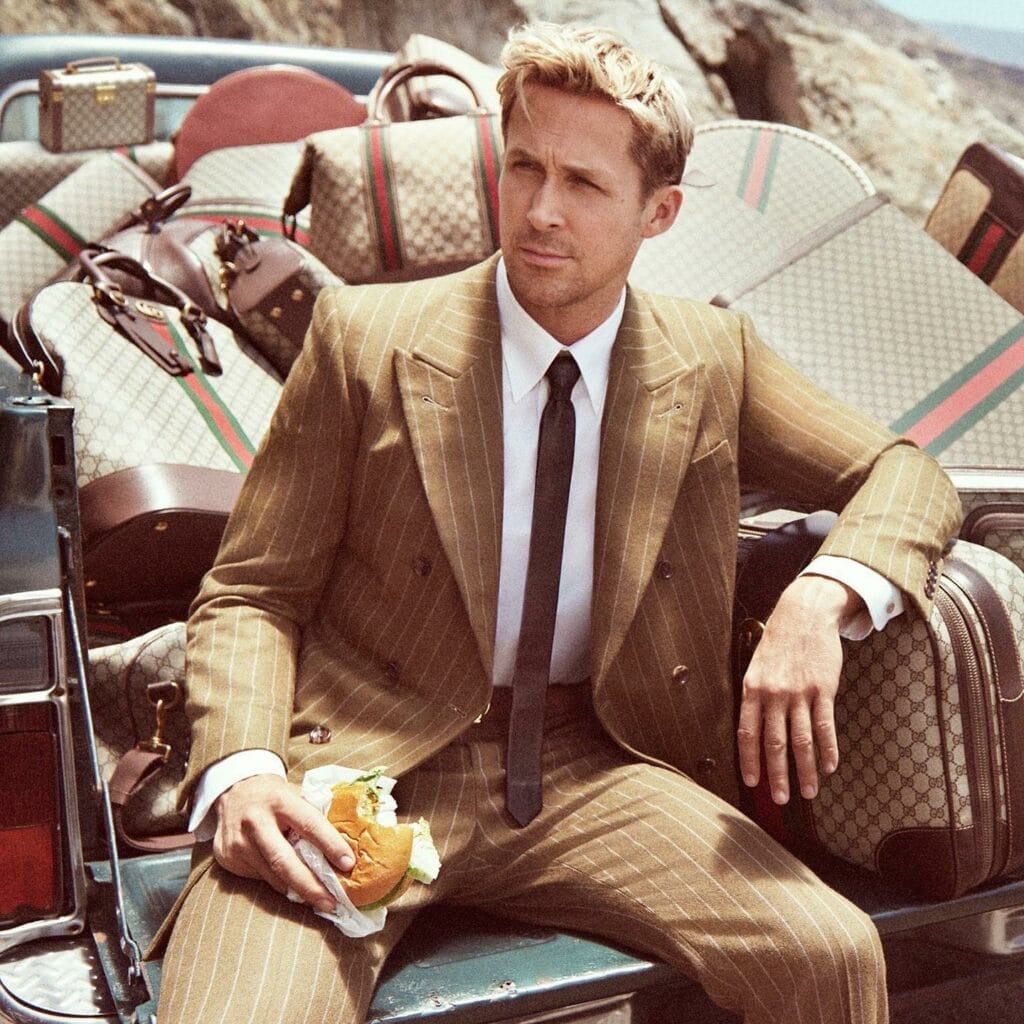 12 Iconic Ryan Gosling Haircuts For Everyone
1. Ryan Gosling's Bleached Layers: The Ken Haircut
When it comes to the perfect beach-ready look, the Ken haircut is a go-to for many.
This Ryan Gosling haircut features bleached layers and exudes an effortlessly cool vibe.
I've always admired how this style manages to be both relaxed and stylish, making it a versatile option for various occasions.
2. Ryan Gosling Textured Crew Cut
The textured crew cut is another popular Ryan Gosling haircut that's both low maintenance and incredibly stylish.
I find this cut perfect for men who want a modern yet straightforward look.
The added texture gives a unique twist to the classic crew cut, making it an excellent choice for the busy, style-conscious man.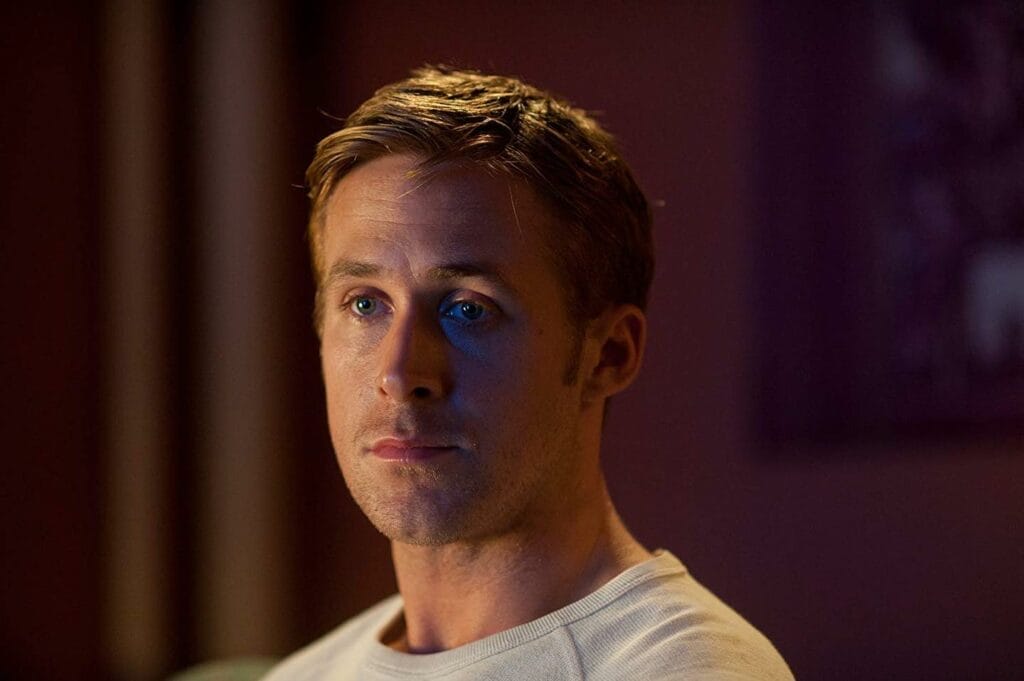 3. Ryan Gosling Brush Back Haircut
When I think of a haircut that screams elegance and sophistication, the Ryan Gosling brush back comes to mind.
This hairstyle is perfect for men seeking a refined appearance with just the right amount of edginess.
The brushed-back look adds volume and depth, making it a favorite for gentlemen of all ages.
4. Elegant Tapered Sides
For a sharp and polished Ryan Gosling haircut, consider opting for tapered sides.
This style is both timeless and versatile, with the ability to transition seamlessly from a casual day out to a formal event.
I appreciate the clean lines and sleek appearance of this look, which can elevate any outfit.
5. Classic Buzz Cut
The buzz cut is a timeless Ryan Gosling haircut that suits various face shapes and lifestyles.
I love this cut for its simplicity and low-maintenance nature.
The buzz cut is ideal for guys who prefer a no-fuss, clean-cut look that exudes confidence and style.
6. Sophisticated Ivy League Hairstyle
The Ivy League hairstyle is another classic Ryan Gosling haircut that showcases a more refined and polished look.
This style is perfect for men who want to make a sophisticated statement while still maintaining an approachable appearance.
I find the Ivy League cut particularly suited for professional settings or special occasions.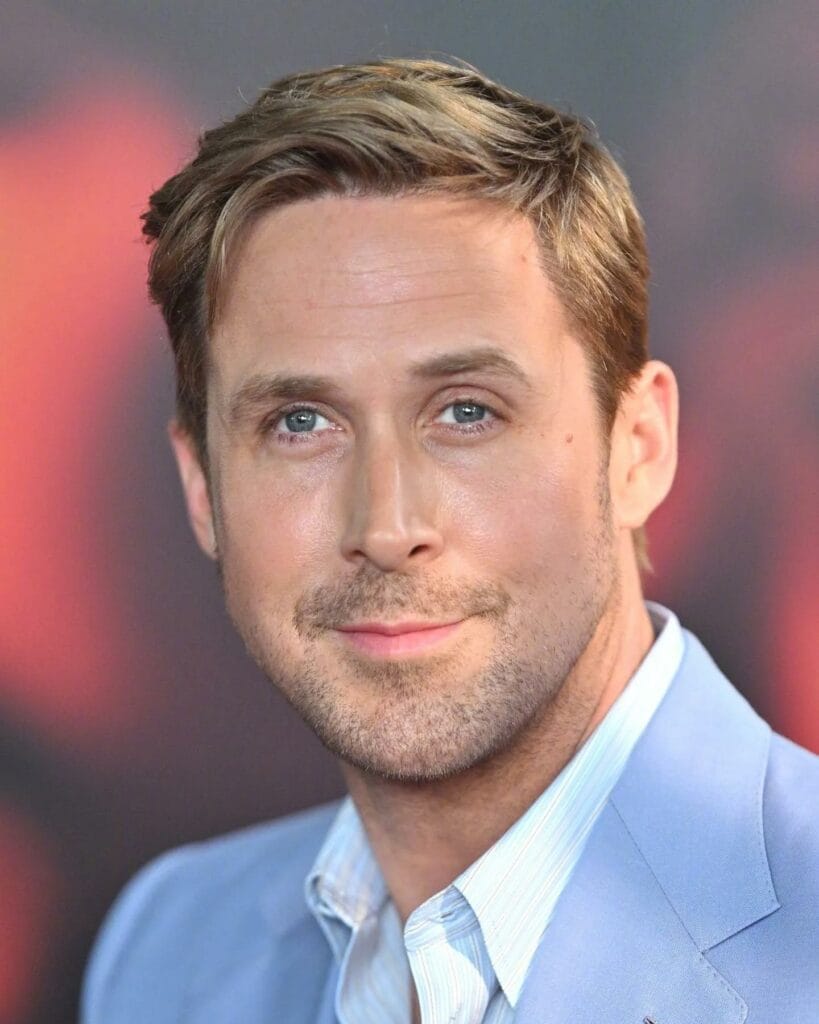 7. Medium Textured Cut
For a versatile and stylish Ryan Gosling haircut, the medium textured cut is an excellent choice.
This look works well with various hair types and can be easily adapted to suit your personal style.
I adore this cut for its ability to add dimension and movement, making it a popular choice for men seeking a more casual, laid-back vibe.
8. Short Crew Cut
If you're looking for a Ryan Gosling haircut that's easy to maintain and universally flattering, the short crew cut is your answer.
This classic style is perfect for the man on the go who still wants to look put-together and polished.
I find this cut particularly attractive for its clean lines and timeless appeal.
9. Dapper Side Part
For a Ryan Gosling haircut that exudes class and charm, consider the side part.
This look is perfect for men who want a sophisticated yet approachable appearance.
I love how the side part adds an air of refinement to any outfit, making it a versatile option for both casual and formal occasions.
10. Classic Comb Over
The comb-over is a timeless Ryan Gosling haircut that's both versatile and stylish.
This look can be easily adapted to suit various hair types and lengths, making it a POPULAR choice for men of all ages.
appreciate the polished and professional appearance of this style, which works well for a range of occasions.
11. Swept Fringe: The Notebook Style
One of my all-time favorite Ryan Gosling haircuts is the swept fringe from The Notebook.
This hairstyle is effortlessly charming and exudes a sense of romance and nostalgia.
I find this look perfect for guys who want to add a touch of softness and warmth to their appearance, making it an excellent choice for date nights or casual outings.
12. Squared Cut with a Casual Slick
For a modern and versatile Ryan Gosling haircut, consider the squared cut with a casual slick.
This style offers a clean and polished appearance while maintaining a laid-back, easygoing vibe.
I love how this look can be dressed up or down, making it an adaptable option for various occasions.
The casual slick adds a touch of effortless cool that's perfect for the contemporary man.
A Guide to Achieve & Maintain Ryan Gosling Haircut
If you're looking to achieve a Ryan Gosling haircut, follow these simple steps to transform your look.
Step 1.
Choose the specific style that best suits your hair type, face shape, and personal preferences.
Once you've decided, I recommend consulting with a skilled hairstylist who can help bring your vision to life.
Step 2.
To maintain your new Ryan Gosling haircut, invest in high-quality hair products that work well with your hair type.
I find that using a styling paste or pomade is essential for creating texture and adding hold to most of Gosling's hairstyles.
Don't be afraid to experiment with different products to find what works best for you.
Step 3.
Schedule regular trims to keep your Ryan Gosling haircut looking fresh and polished.
I suggest visiting your stylist every 4-6 weeks, depending on the specific style and your hair growth rate.
With these steps in mind, you'll be well on your way to achieving your very own show-stopping Ryan Gosling haircut!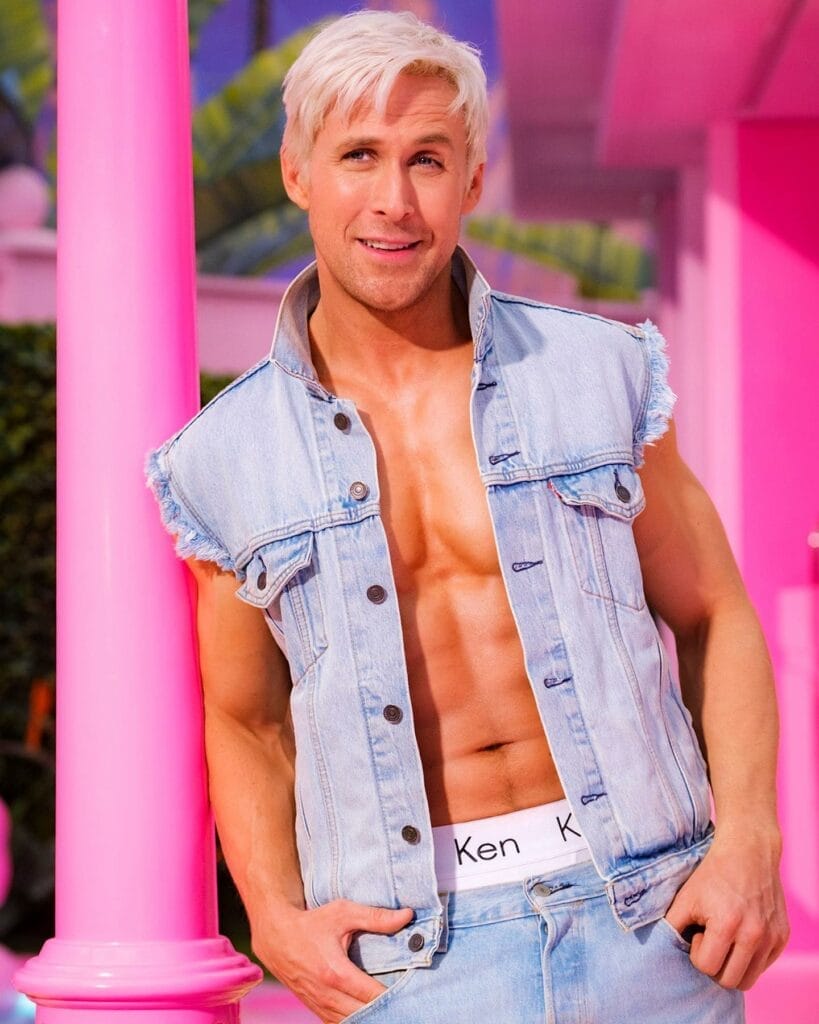 Conclusion
A Ryan Gosling haircut can be the game-changer your style needs.
With a variety of looks from suave to rugged, there's a Gosling-inspired 'do for everyone.
So don't hesitate – embrace your inner heartthrob and make a bold statement with your very own Ryan Gosling hairstyle TODAY!
FAQs
Q1. What is the most popular Ryan Gosling Haircut?
The most popular Ryan Gosling haircut is arguably the swept fringe from The Notebook. This iconic style features a soft, textured look with longer layers on top, exuding a sense of romance and charm. Its timeless appeal and versatility make it a fan favorite, capturing the hearts of many who wish to emulate Ryan Gosling's unforgettable on-screen presence.
Q2. How do I ask for a haircut like Ryan Gosling's?
To request a Ryan Gosling haircut, bring a clear reference photo to your stylist and explain which features of the style you'd like to emulate. Make sure to mention any personal preferences or adaptations to suit your hair type and face shape. A skilled stylist will help you achieve a haircut that captures the essence of Ryan Gosling's iconic look.
Q3. Which hair product does Ryan Gosling use?
While the exact hair product Ryan Gosling uses may be unknown, achieving a similar look can be done with a high-quality styling paste or pomade. Select a product that provides the desired hold and finish for your specific Ryan Gosling haircut. Experiment with different products to find the one that works best for your hair type and desired style.
Q4. What haircut does Ryan Gosling have in La La Land?
In La La Land, Ryan Gosling sports a classic and stylish haircut featuring short sides and a slightly longer top with a side part. This timeless Ryan Gosling haircut exudes a refined charm, perfect for portraying the character of a jazz pianist. The versatile style can easily transition from casual to formal settings, making it a popular choice.
Q5. What hairstyle should I use to resemble Ryan Gosling?
To resemble a Ryan Gosling haircut, consider your face shape, hair type, and personal preferences. Choose a style that complements your features, such as the textured crew cut or the elegant brush back. Consult with a skilled stylist to adapt the chosen hairstyle to your unique attributes, ensuring a flattering and stylish look inspired by Ryan Gosling's iconic haircuts.
References:
a) A person who thinks they're literally Ryan Gosling, Especially from the movies Drive and BR2049. source
Ryan Thomas Gosling (born November 12, 1980) is a Canadian actor. source
Khamis Maiouf is a professional barber who graduated from Hinckley College in England with a degree in hairdressing. He has also won several barbering contests and successfully operated a barbershop for the last two decades. As a skilled hair stylist for 20 years, his goal is to teach others how to achieve a beautiful appearance through their hairstyles.