There is no doubt a man looks marvelous and stunning in a goatee beard style. There are plenty of different styles that suit every personality. Here, we picked up all the information about the extended goatee beard styles with the latest trends. We also mentioned guidelines for a perfect goatee beard and some celebrities-inspired beard styles.
What is Extended Goatee Beard Styles?
An extended goatee beard is a modern beard style. A beard with shaved and clean cheeks with a custom length of facial hair on the chin area is an extended goatee beard. In the modern era, the extended goatee beard has different styles and is suitable for every face shape. A beard comes towards your chin area and is disconnected from the mustache, a classic goatee beard.
A traditional goatee beard is also known as a circle beard. This look is very popular among young and adult boys. Whether you're a college student or a professional, this versatile and divine beard look is perfect for you. You don't need to be stressed about your age, color, and face shape because this look never disheartens your personality.
Which Face Shape is Best For Extended Goatee Beard?
Extended Goatee Beard styles are one of the best and highly recommended looks for a tremendous personality. An extended goatee beard style looks elegant with a decent growth of facial hair. A man with patchy hair can carry this cool beard style. This beard is perfect and best for all face shapes because it comes in different and unique styles that make it perfect for everyone. Before carrying any beard or hairstyle, it's also important to handle your beard and carry your personality.
How Get Extended Goatee Beard styles
If you want to try and are excited about getting an extended goatee beard styles, you must follow these important tips and tricks for a good look. Read all the points carefully before moving to the new style.
To Follow This Cool Style, You Need to Have These Products.
An electronic and sharper beard trimmer.
A mustache with a beard brush.
Organic and natural barber oil.
All these products will help you to achieve your perfect beard look.
Steps To Trim Your Beard For Extended Goatee Beard
Grow Facial Hair On Your Chin
To do this look, your chin beard must be thicker and longer as compared to your mustache. An ideal extended beard needs to grow thin or patchy facial hair on the cheeks.
Shape Your Beard For Perfect Curves
Start by trimming your sideburns and making them shorter and thicker. A good-quality trimmer can do this job perfectly. You have to make clear and perfect outlined curves for a best-extended beard.
Start Trimming Your Beard Into Goatee
After making sideburns, start trimming your chin hair. You have to remember that your chin facial hair is long and sharp. An extended goatee beard must be clear and highlight the hair on your chin. Also Read: Pointed Beards the Easy Simple Way to Grow it at Home
Celebrity Inspired—Extended Goatee Beard Styles
Here we have listed the best celebrities inspired by extended goatee beard styles with high-definition quality pictures. Read below all the trending extended goatee beards in 2021 to enhance your look and personality.
Kanye West's Goatee Beard With A Soul Patch
Kanye West, the top millionaire in the world, looks so incredible and dramatic in a soul patch and extended goatee beard. Sharp and clean cheeks with a downward mustache look perfect for an oval and square-faced man. Kanye West with this beard is seen in many shows and events. You can carry this look with or without a soul patch.
Robert's Patterson In Extended Brown Goatee Beard
In Twilight, Robert's Patterson gained a ton of fan following for his style and look. After his successful movie, he styled his beard into a light brown extended goatee beard with a thin mustache. This style is inspired by a traditional long goatee and follows up with a new modern look. It's a new tufted beard look with thin hair cheeks. A man with a square face and decent personality can look stunning in this extended goatee beard.
Chris Pine With Full Goatee Beard And Thin Sides
Chris Pine looks awesome in a full goatee beard with thin and clean sides. This extended goatee beard is suitable for every face shape. Chris Pine's style with a long mustache and soul patch on the lower lips looks chic and marvelous. This look perfectly conforms to young and adult guys. You can dye your beard in a blonde or brown color.
Johnny Depp With Black Mustache And Goatee Beard
Johnny Depp is famous for his traditional and formal style. He carries a goatee beard with a disconnected mustache. To do this amazing style, you need to be clear or shave your side cheeks, grow a beard in your chin area, and also grow a French mustache.
Will Smith's Connected and Downward Goatee Beard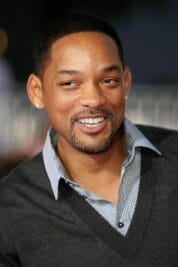 Will Smith, with his mustache connected to a downward beard, always looks stunning in movies. He beautifully carries this extended goatee beard with clean cheeks. This beard looks like a round-shaped goatee or oval beard. It gives you a sharp and straight beard look with neat and clear cheeks.
Conclusion
Extended goatee beard is a weird and versatile beard style that comes in many different styles. The best thing about a goatee beard is that you don't need to waste 10-20 minutes setting up your beard. When growing an extended goatee beard styles for the first time, it's best to give yourself more space to develop than you think you'll need. If you're willing to try this look, then don't think about it too much because it'll never disappoint you.