The Pointed Beard Trend: How to Grow and Style Your Own
Are you ready to join the ranks of men who have embraced the pointed beard as a symbol of style and sophistication?
Whether you want to grow your own or learn more about this iconic facial hair trend, you're in the right place! In this article, I will delve into the history of the pointed beard and share expert tips on how to grow and style your own.
So, let's get started and discover the secrets of the pointed beard!
What Are Pointed Beards?
A pointed beard is a style of facial hair in which the beard grows outward from the chin to create a point or tip.
The technique has been popularized by celebrities, but its origin dates back centuries. It was popular among Viking warriors and samurai fighters, as it helped protect their faces from sword slashes during battle.
How To Trim a Pointed Beard
The most critical step when trimming a pointed beard is to start with clean, washed facial hair.
You should also use sharp scissors designed for cutting hair and a comb. Having two mirrors to see the back of your head while trimming.
To get started:
Comb your beard downward and snip off small amounts until you achieve the desired length and shape.
Cut only a little or go against the grain of your beard growth, which can lead to an uneven look.
Once finished, use a trimmer set on its lowest setting to create precise lines around the beard's edges.
It's also important to remember to moisturize your beard regularly to maintain its softness and health. This can be done with an all-natural oil or a specially designed-beard balm.
After applying the product, comb your beard thoroughly and use a blow dryer on a low-heat setting to help distribute the product evenly throughout your facial hair.
Finally, don't forget to brush and style your beard daily using a dedicated boar bristle brush for maximum control and definition. With some practice, you'll soon find styling your beard becomes second nature!
Prepare Your Beard for Trimming.
Before trimming your beard:
Make sure it's clean and dry.
Use the most extended guard on your trimmer to cut off any split ends and remove excess length.
Brush through your beard again to ensure all hairs go in the same direction for a neat finish.
Now you're ready for the main event! Trim your beard with shorter guards, ensuring you don't take too much off at once. Try using scissors instead of a trimmer if you want a more detailed look.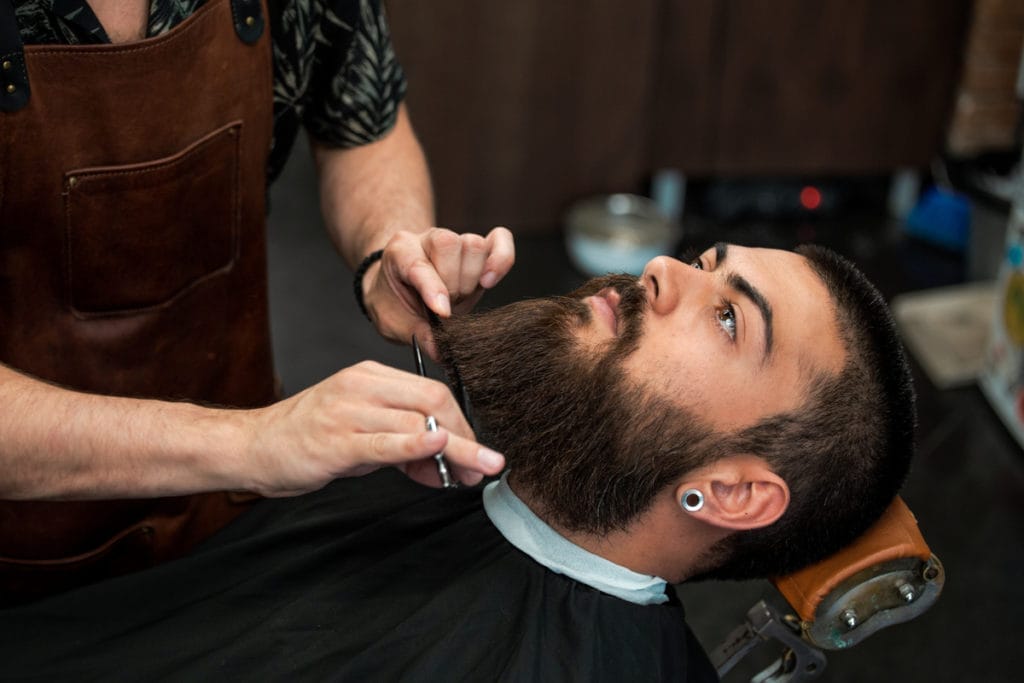 Get The Right Tools for The Job.
Having the right tools can make all the difference. Investing in quality trimmers, scissors and combs will help you achieve a neat finish every time.
Plus, you'll save yourself a few trips to the barbershop!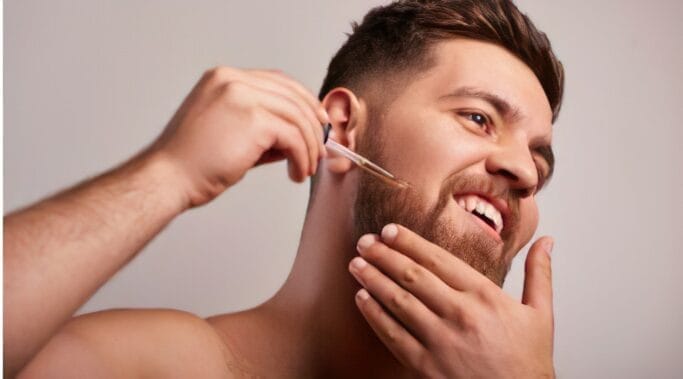 Trim From the Bottom Up.
When trimming your beard, it's best to start from the bottom and work your way up. This will help you avoid uneven patches or stray hairs that could ruin the look.
It's also important to remember not to take too much off at once – it's always better to err on the side of caution!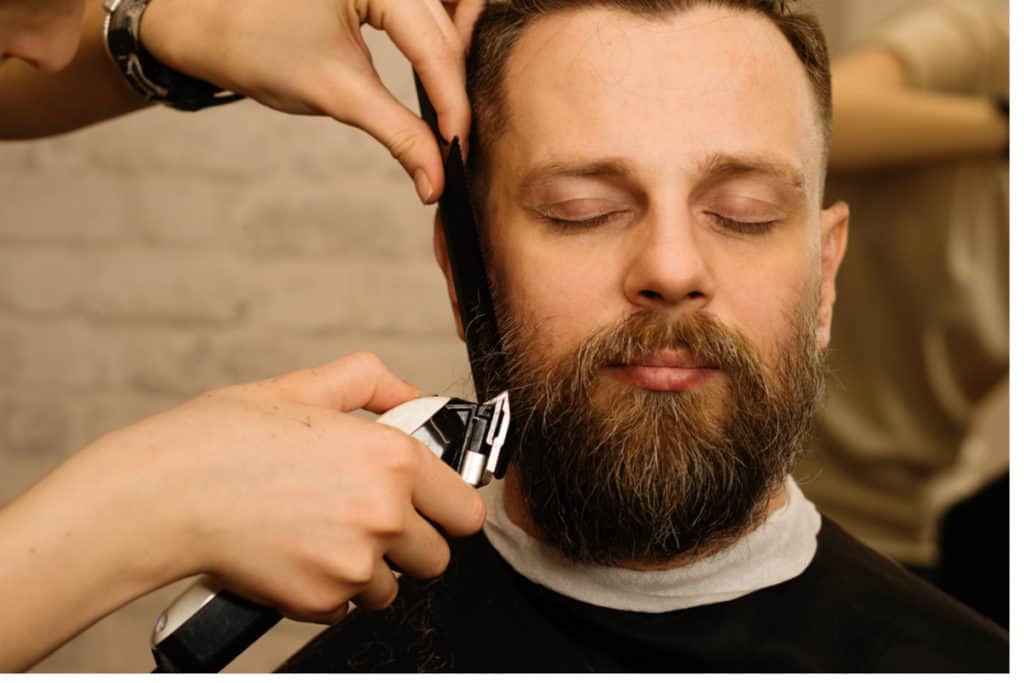 Maintain The Sides of Your Beard.
Keeping the sides neat and tidy is essential to maintain your beard's shape. Use a trimmer or razor to shave off any excess hair and sculpt the outline of your desired look.
Remember to use a comb or brush to ensure that all hairs go in the same direction before trimming!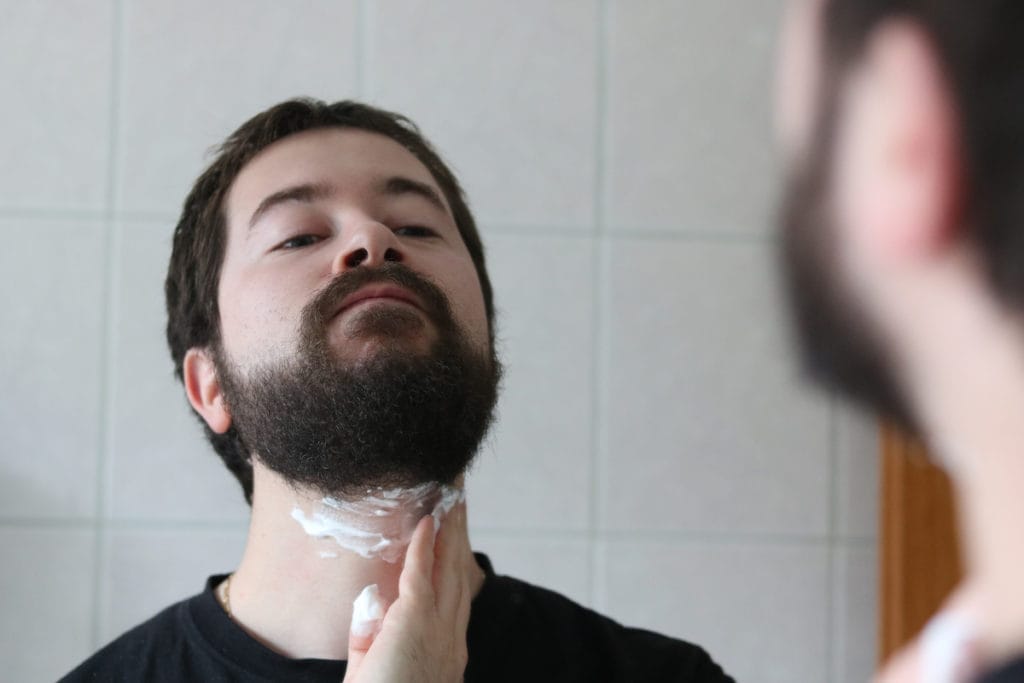 Shape Your Neckline.
The neckline of your beard should always be kept neat and tidy. To do so, it's essential to determine which style suits you best – whether that be a classic squared-off look or something more natural.
From there, use a trimmer to shave away stray hairs below the jawline and blend the lower edges of your beard into the skin.
Top 7-Pointed Beard Styles
There are plenty of pointed beard styles if you're looking for a more creative look. Popular options include the anchor, imperial and French fork goatee.
When styling these looks, use a trimmer to get the desired shape and scissors to round off sharp edges for a smooth finish. Finally, comb through the hairs and apply the product if needed!
The Sharp Goatee
The sharp goatee, also known as a classic goatee, is one of the most popular pointed beard styles.
This look consists of a small chin patch with two curved lines extending from either side of the mouth to the mustache. To get this style, use a trimmer set to about 1/4 inch and then use scissors to shape it into an oval!
The Crescent Moon Beard
The crescent moon beard is another popular pointed beard style.
This look consists of a chin patch with an outline that curves to meet the mustache. To achieve this style, use a trimmer set to 1/4 inch and trim the desired area.
Then, use scissors to shape the edges into a crescent moon shape and apply the product for hold.
The Straight Chinstrap
The straight chinstrap beard is a classic look and consists of a thin line of facial hair that goes from the sideburns to the chin. To achieve this style:
Use a trimmer set to about 1/8 inch and trim along the desired area.
Use scissors to shape and define the edges as needed.
Apply your product for hold, and you're all set!
No matter which one of these pointed beard styles you choose, you are sure to look stylish!
The Van Dyke Beard
The Van Dyke beard is a classic facial hair style that is a combination of goatee and mustache. To achieve this style:
Use your trimmer to shave the sides of your face and the area underneath your chin.
Use scissors to shape and define the edges of the mustache and goatee.
Apply an all-day hold product for added control.
This look will give you a sharp yet unique appearance that will turn heads!
Balbo Beard
The Balbo beard is unique and features an incredibly short goatee with a detached mustache.
It is often seen as the classic Hollywood villain's look and can be worn in different styles. To get this look, you'll need to maintain your cheek and necklines while trimming the rest of your face very close.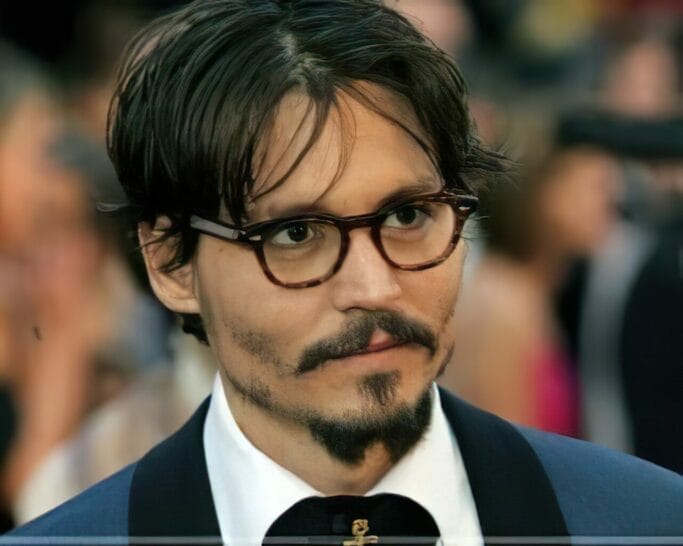 The Chin Curtain Beard
The Chin Curtain beard is a unique style with full coverage on the sides, bottom, and chin. It should be shorter at the cheeks than on the jawline for a more balanced look.
To achieve this style, you can use adjustable clippers with different guard sizes to create even and precise lines, then blend them all together to finish the look.
The Ducktail Beard
It is a timeless classic that looks great on any face shape. It features a full chin, narrow cheeks, and longer hair at the bottom.
You'll need to use adjustable clippers with different guard sizes to create even and precise lines to achieve this look.
Final Word
Regardless of the style you choose, it's always essential to keep your beard looking healthy. Invest in a quality beard trimmer and go for regular trim sessions to maintain its shape.
With these steps in mind, you should have no problem achieving the perfect beard look!
Khamis Maiouf is a professional barber who graduated from Hinckley College in England with a degree in hairdressing. He has also won several barbering contests and successfully operated a barbershop for the last two decades. As a skilled hair stylist for 20 years, his goal is to teach others how to achieve a beautiful appearance through their hairstyles.