17 Golden Black Men's Beard Styles for Masculine Looks
Beard there, done that? Think again! Black Men's Beard Styles are not just hair-raising, they're a reflection of heritage, culture, and individual flair.
I've journeyed through the vast landscapes of facial hair, and trust me, the diversity and style depth that Black men bring to the beard game is UNPARALLELED.
From sharp goatees to luxurious full beards, each design tells its own tale, intertwining modern swagger with historical roots.
Many have tried to decode the allure behind these beards, but the essence is simple: they're a canvas of self-expression.
As we delve deeper into the world of Black Men's Beard Styles, you'll discover it's not just about the look—it's about the story, the tradition, and the personal statement each man chooses to make.
Join me, as we embark on this whisker-filled exploration.
Sleek Chin Beard Black Men Hairstyles
When I think of iconic Black Men's Beard Styles, the Sleek Chin Beard instantly comes to mind.
It's the kind of style that offers both precision and grace. Crafted meticulously to highlight the chin, it gives a modern touch to the classic beard look.
A sleek chin beard can be both a statement of sophistication and an emblem of edgy fashion, depending on how one carries it.
Whenever I see this style, I'm reminded of the artistry and dedication that goes into maintaining such precision.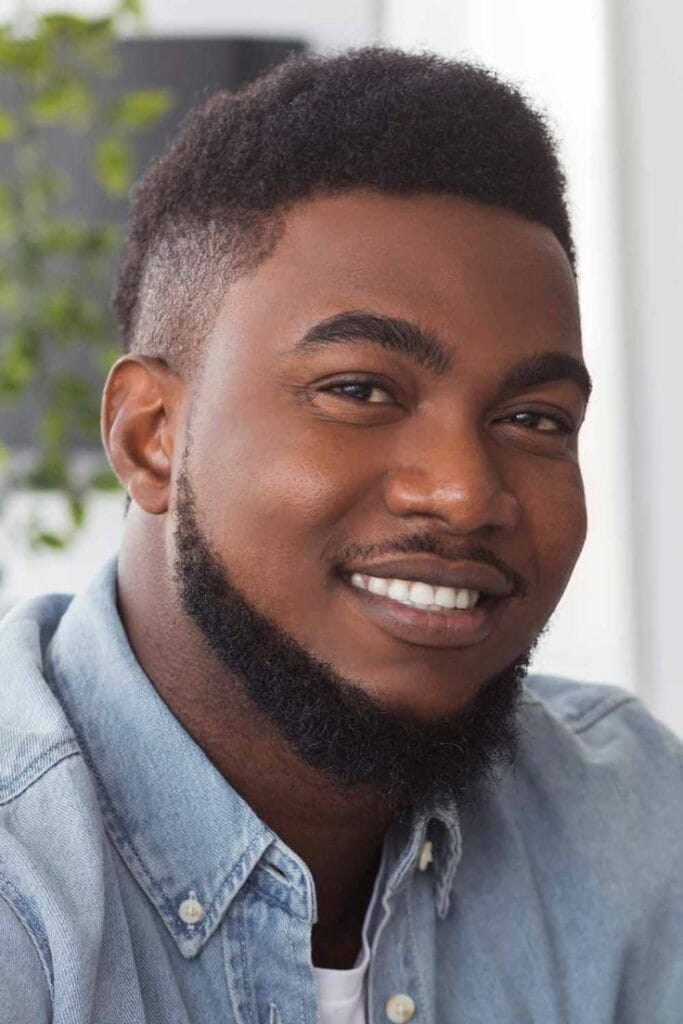 Anchor Beard Black Men
Anchoring a spot on the top of my favorite Black Men's Beard Styles is the Anchor Beard Black Men Haircut.
This style, resembling the shape of an anchor, gracefully connects the mustache to the chin beard. It's a signature look that exudes both confidence and charm.
To me, it represents a man who is grounded, much like an anchor, yet ready to sail the vast seas of life's adventures.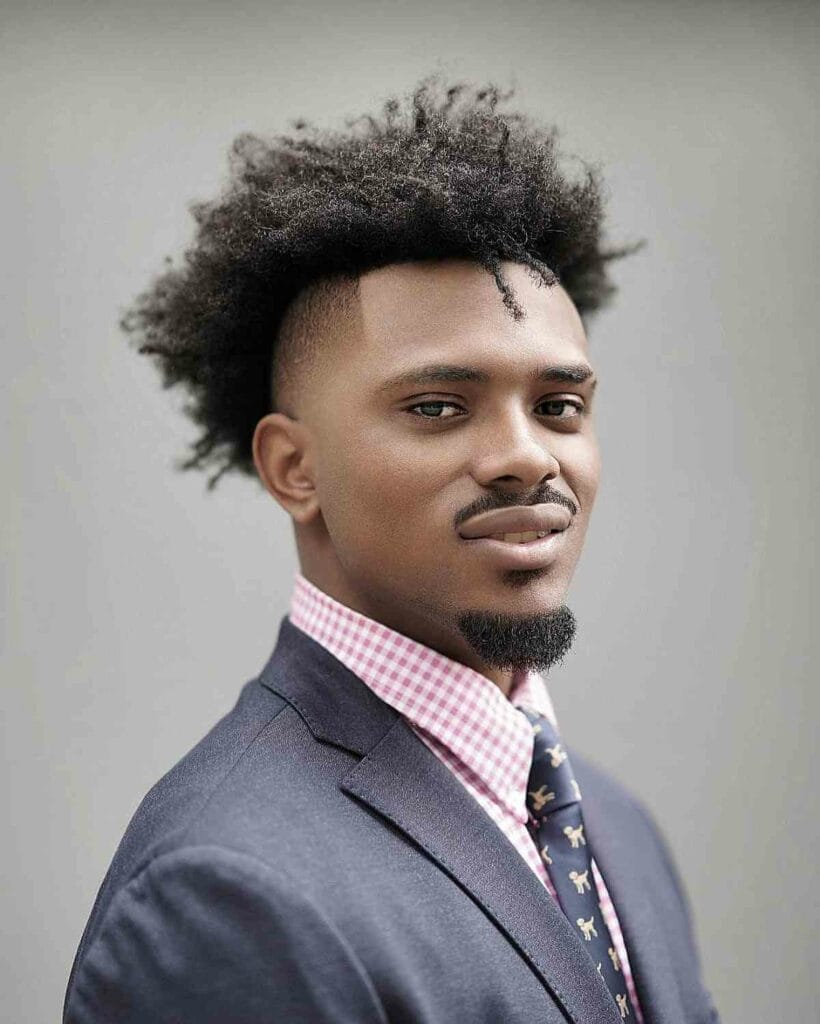 Stubble Black Men Beard
There's something incredibly alluring about the Stubble Black Men Beard Haircut.
Simple yet rugged, it adds a layer of mystique. While some may argue it's the simplest among Black Men's Beard Styles, I beg to differ.
Achieving the perfect stubble, that sits just right, requires an art of its own.
It speaks of a man who's both relaxed and ready for anything that comes his way.
Mutton Chops Black Men Beard
Mutton Chops have a rich history, and in the context of Black Men's Beard Styles, they take on a whole new life.
Framing the face with bold, bushy sideburns that connect to a mustache, they are a nod to vintage with a twist of modern flair.
Every time I encounter this style, I can't help but appreciate the audacity and individuality it signifies.
Elegant Black Men Mustache
Diving deep into Black Men's Beard Styles, one cannot overlook the standalone charm of an Elegant Black Men Mustache.
It's refined, distinguished, and timeless. This style often reminds me of classic eras, where every gesture and facial expression was accentuated by the curve of a well-groomed mustache.
For those who adopt it, the mustache becomes more than just facial hair—it's an emblem of grace.
Glamorous Goatee Beard
The Glamorous Goatee Beard deserves its spotlight. A central figure in Black Men's Beard Styles, the goatee has seen countless variations over the years.
For me, it represents versatility. From the sharp lines of a tailored goatee to a fuller, bushy variant, it offers a range of looks that can fit any occasion or mood.
The glamorous goatee is where elegance meets everyday style.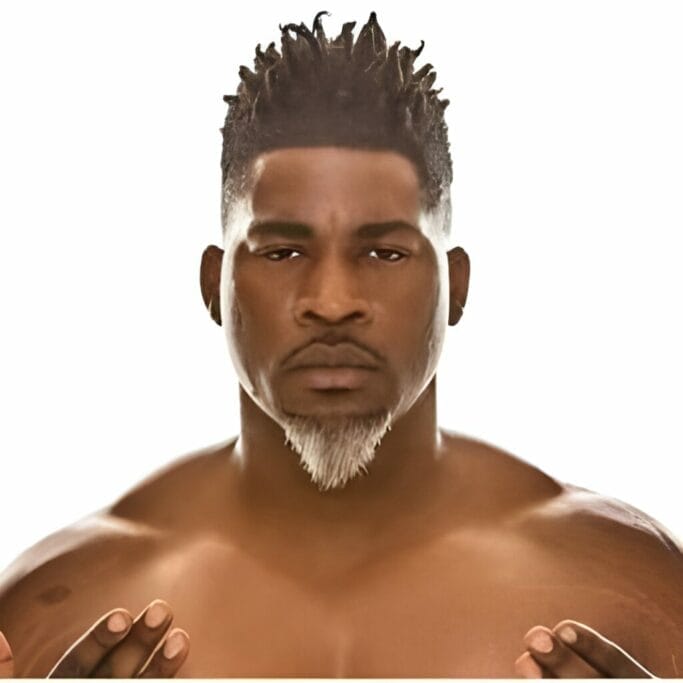 Short Black Men Beards
Diving into the myriad of Black Men's Beard Styles, I've always had a soft spot for the Short Black Men Beards Haircut.
Compact yet commanding, this style is for those who love minimalism with a touch of charisma.
It's the embodiment of 'less is more.' In the bustle of our modern world, a short beard offers both ease of maintenance and a timeless aesthetic.
It's a gentle reminder that sometimes, simplicity is the ultimate sophistication.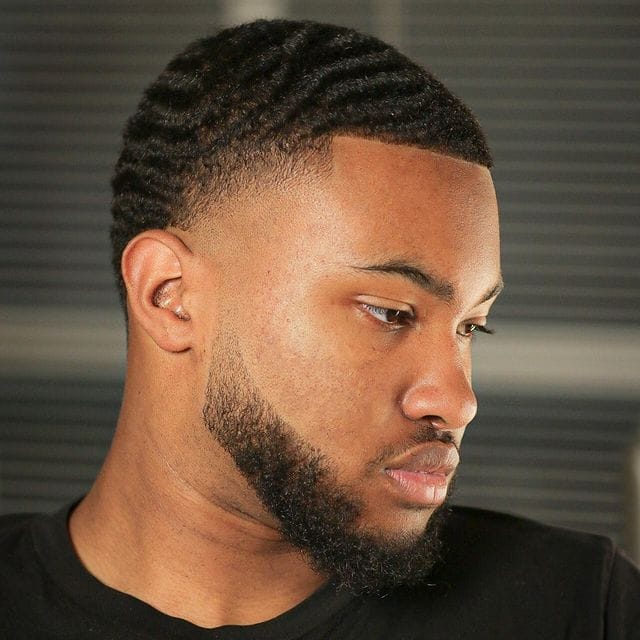 Classic Soul Patch Cut
Among the diverse tapestry of Black Men's Beard Styles, the Classic Soul Patch Cut stands out as an emblem of individuality.
Positioned right below the lip, it's a small patch of hair that carries a huge personality.
When I think of this style, I visualize jazz lounges, poetic vibes, and a free spirit. It's not just a style; it's an attitude, a nod to those who dare to be different.
Sexy Full Beard
The Sexy Full Beard, in the panorama of Black Men's Beard Styles, is nothing short of a masterpiece.
It encapsulates masculinity, strength, and allure in every strand. This is the beard for those who embrace their full glory, exuding confidence and poise.
Each time I see a full beard, I'm reminded of majestic lions—royal, powerful, and undeniably magnetic.
Carved Beard
Artistry in Black Men's Beard Styles is best exemplified by the Carved Beard.
It's not just about growing facial hair; it's about sculpting a masterpiece. The precise lines and curated design speak volumes of the wearer's attention to detail and personal flair.
I often liken it to a painter's canvas, where every contour is deliberate, evoking admiration and intrigue.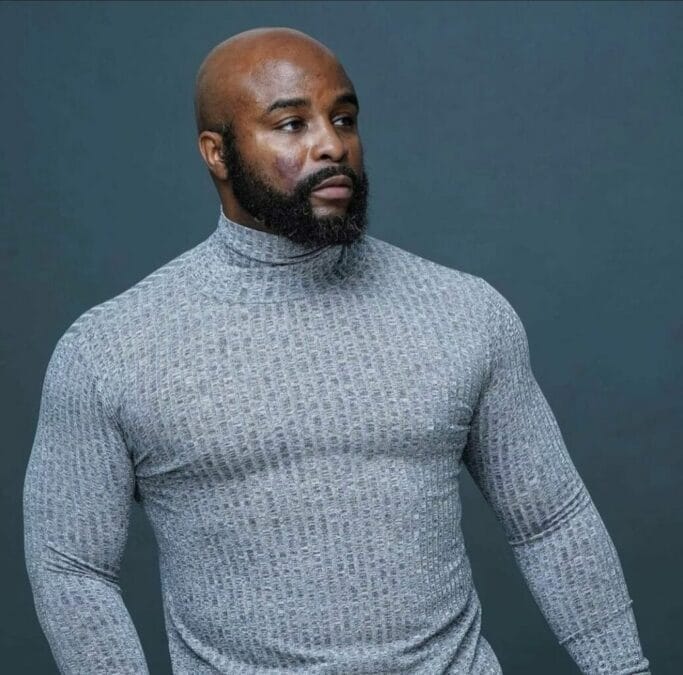 Drake's Stubble Beard
One can't discuss Black Men's Beard Styles without tipping a hat to the iconic Drake's Stubble Beard.
This style has been popularized by the artist, but its charm lies in its universal appeal. It's that perfect in-between, not too short, not too long, exuding a casual yet intentional vibe.
Every time I come across this style, I'm reminded of cool summer evenings and chart-topping hits.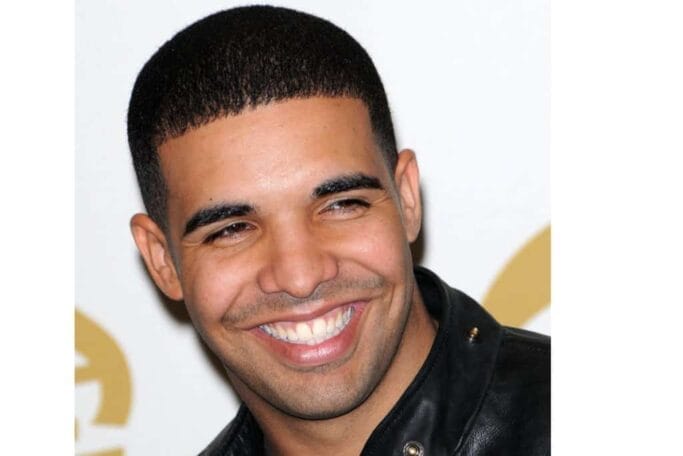 Five O'Clock Beard Cut
The Five O'Clock Beard Cut is the quintessential look for those who want to blend professionalism with a hint of ruggedness.
Within the rich catalog of Black Men's Beard Styles, this one strikes a balance like no other. It's the shadow that appears after a day's growth, creating an effortlessly dapper look.
To me, it speaks of a man who's always on the move, making waves wherever he goes.
Bald Black Man Beard
One of the most striking looks in the realm of Black Men's Beard Styles is the Bald Black Man Beard combo.
The contrast between the smooth, bald scalp and the rich texture of the beard is nothing short of iconic. It's a look that emanates confidence, boldness, and a touch of mystery.
Whenever I see this style, I'm reminded of timeless figures who wore it with pride, paving the way for countless others.
It's a testament to embracing change while staying rooted in one's essence.
Biker Beard
Venturing into the rugged side of Black Men's Beard Styles, the Biker Beard stands out with its wild and free persona.
Channeling the spirit of the open road, this style speaks to the adventurer in all of us. It's not just a beard; it's a statement of living life on one's own terms.
Every time I witness this style, I can almost hear the roar of engines, feel the wind against my face, and sense the unbridled freedom it represents.
Chin Strap Black Men Beard
The Chin Strap Black Men Beard is a classic, merging precision with prominence.
As a hallmark in the Black Men's Beard Styles lineup, it highlights the jawline, adding definition and character. This beard is for those who love to straddle the line between minimalism and full-on facial hair.
It's as if each strand is meticulously chosen to form this linear masterpiece. To me, it epitomizes modern elegance with a dash of audacity.
Ducktail beard Black Men Beard
Among the myriad of Black Men's Beard Styles, the Ducktail beard Black Men Beard carries a unique charm.
Picture a traditional full beard evolving into a tapering point, much like a duck's tail. Every time I come across this style, I'm captivated by its sophisticated merger of the rugged and the refined.
It's an ode to those who appreciate tradition but aren't afraid to add their own twist.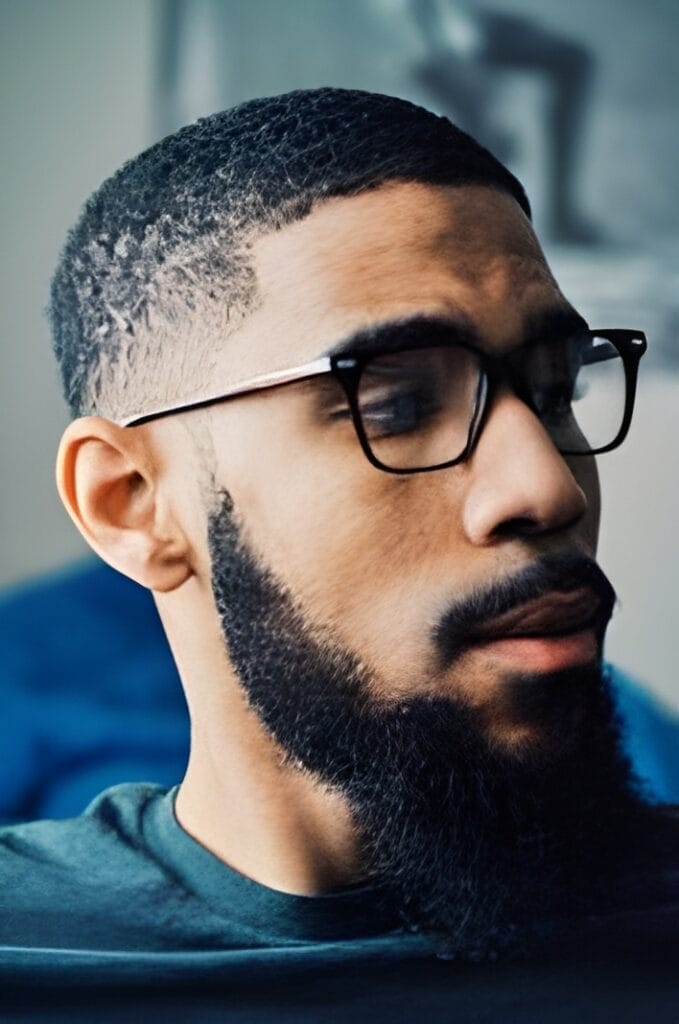 Black Men Faded Beard
The Black Men Faded Beard is where artistry meets innovation in the world of Black Men's Beard Styles.
This style is about gradients and transitions, showcasing an impeccable fade from the sideburns down.
It's a visual journey from thick to thin, darkness to light. When I see this style, I think of sunset horizons, where colors and textures blend seamlessly.
It's for those who appreciate the finer nuances and the stories that gradients can tell.
Conclusion
In my exploration of Black Men's Beard Styles, I've come to appreciate the depth and nuance each style carries.
These aren't just trends; they are testaments to heritage, culture, and individual choices. From tight trims to bushy masterpieces, each style serves as a narrative of identity.
I believe that understanding and celebrating these styles is not just about appreciating aesthetics, but about recognizing the histories and personalities they SIGNIFY.
As you embrace or even experiment with Black Men's Beard Styles, always remember the profound legacy and statement each strand carries.
FAQs
Which Beard Style is Sexiest for Black Men?
STUBBLE BEARD has been ranked top among many ladies as the style that attracts them most to men.
How Often Should Black Men Wash Their Beards?
At least once a week. However, washing it twice or thrice a week is ideal.
Regardless of the number of times, wash your beard thoroughly to help strip away the toxic substances your skin produces and optimum maintenance. However, check how you use your all-natural ingredients because overusing them will result in dry skin.
As A Black Man, Should I Comb or Brush My Beard?
Comb It! This will help your hair become fuller and tidier for a healthy beard. It will also help your hair to maintain growth in a specific direction.
Khamis Maiouf is a professional barber who graduated from Hinckley College in England with a degree in hairdressing. He has also won several barbering contests and successfully operated a barbershop for the last two decades. As a skilled hair stylist for 20 years, his goal is to teach others how to achieve a beautiful appearance through their hairstyles.