How Often Should You Get A Haircut As A Man
Meta-description: Learn how often you should get a haircut as a man to maintain a sharp look, taking into account hair type, hairstyle, and personal preferences.
Intro: In the vast world of personal GROOMING, the simple act of getting a haircut plays an essential role in defining a man's style, confidence, and overall persona.
The question of "How often should you get a haircut as a man?" is one that has perplexed gentlemen for ages, as the answer is not a one-size-fits-all solution.
Rather, it is a nuanced art that considers individual hair types, preferred HAIRSTYLES, lifestyle, and personal preferences.
In this comprehensive guide, I will delve into the fascinating realm of male hair maintenance, dissecting the factors that influence haircut frequency.
Also providing tailored recommendations to help you achieve that perfect balance of style, practicality, and healthy hair.
So, dear sirs, fasten your (barber) seatbelts and join us on this grooming adventure to discover the ideal haircut regimen for the modern man.
Factors to Consider When Deciding When To Get A Haircut
Determining How Often Should You Get A Haircut largely depends on individual factors.
To make an informed decision, consider the following aspects: Hair Type, Hairstyle Preference, HAIR GROWTH Rate, Personal Style and Lifestyle, and Maintenance Requirements.
Each factor is essential in maintaining a healthy, stylish appearance that suits your personality.
Hair Type
Your hair's Texture and Thickness play a significant role in deciding the frequency of haircuts.
For instance, people with fine hair may need to trim their hair more often to maintain volume and avoid split ends.
Conversely, men with thick hair can go longer between cuts without losing shape or style.
Curly hair might require more frequent trims to prevent frizz and keep a defined shape, while straight hair may need less attention.
Hairstyle Preference
The specific Look You Desire influences how often you should visit the salon.
Short hairstyles, like pixie cuts or buzz cuts, may need more regular upkeep to maintain their shape.
On the other hand, if you're growing your hair out or have a longer hairstyle, you can afford to wait longer between trims.
Ultimately, your haircut frequency should align with your desired hairstyle.
Hair Growth Rate
An individual's Hair Growth Speed is another factor to consider. On average, hair grows about half an inch per month, but this rate can vary from person to person.
If your hair grows quickly, you might need to schedule haircuts more frequently to maintain your preferred style.
Conversely, if your hair takes longer to grow, you can space out your salon visits.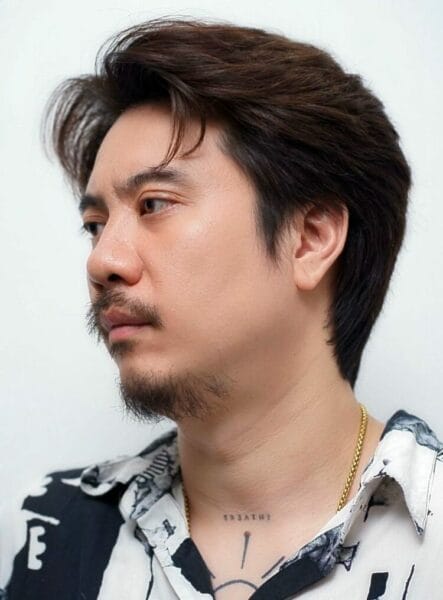 Personal Style and Lifestyle
When considering how often to get a haircut, it's crucial to reflect on your Unique Needs and lifestyle.
If you have a professional job that requires a polished appearance, more frequent haircuts may be necessary.
Additionally, if you lead an active lifestyle and sweat a lot, you might need regular trims to keep your hair in optimal condition.
Adjust your haircut schedule according to your personal and professional requirements.
Maintenance Requirements
Finally, the amount of Care and Attention your hair needs should influence your haircut frequency.
Some hairstyles require more maintenance than others, such as color-treated hair or hair that's been chemically treated.
In these cases, you may need to trim your hair more often to prevent damage and maintain the overall health of your strands.
Listen to your hair's needs and consult with your stylist to find the ideal haircut schedule for you.
Guidelines for When To Cut Your Hair
Haircuts are an essential aspect of personal grooming, and knowing how often to get one ensures your hair remains healthy and stylish.
The frequency of your haircuts depends on various factors, such as hair length, hair type, and personal preferences.
In this section, I will explore the optimal haircut frequency for different hair lengths, focusing on short, medium, and long hair.
It's important to remember that these are general guidelines and can be adjusted to suit your individual needs and lifestyle.
Short Hair
For short hair, a haircut is generally recommended every 3-4 weeks. This time frame allows you to maintain the desired shape and length, as short hair tends to grow out of its style more quickly.
Personally, I find that regular trims help to keep my short hair looking fresh and well-kept.
In addition, frequent haircuts can prevent split ends and promote overall hair health, making it a worthwhile investment in your appearance.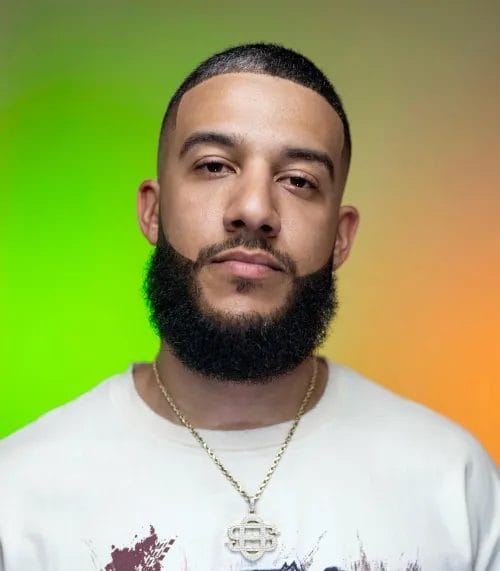 Medium Hair
Medium-length hair typically requires a trim every 6-8 weeks. This schedule helps maintain the hair's shape while allowing for some growth in between cuts.
As someone who has medium-length hair, I've noticed that waiting longer than eight weeks can result in a loss of style and an unkempt appearance.
However, if you're aiming to grow your hair out, you may consider extending the time between haircuts to about 10-12 weeks.
Just be aware that this may increase the likelihood of split ends.
Long Hair
Finally, long hair usually necessitates a haircut every 12-16 weeks.
The primary goal for long-haired individuals is to maintain the hair's health and prevent damage, as longer hair is more prone to breakage and split ends.
I've had long hair in the past, and I found that getting a trim every three to four months was the ideal balance between maintaining length and ensuring healthy hair.
Remember, though, that factors like hair type and daily styling habits can impact how often you should visit the salon.
How Often Should You Cut Your Hair Based on Width?
Thin Hair
Trim Regularly for people with thin hair. Thin hair tends to be delicate and prone to breakage, so you should get a haircut every 4 to 6 weeks.
This helps maintain your hair's health and prevents split ends from causing further damage.
As a person with thin hair myself, I've noticed that regular trims help my hair look fuller and healthier.
The key is to find a skilled stylist who understands your hair type and can recommend a suitable cutting schedule.
Thick Hair
People with Thick Locks should also pay attention to their hair's needs. Thick hair can be more resilient, but it still requires care to maintain its natural beauty.
If you have thick hair, consider getting a haircut every 6 to 8 weeks. This will help control your hair's volume, shape, and manageability.
Personally, I've found that sticking to a consistent haircut schedule keeps my thick hair looking its best.
It's essential to consult a stylist who has experience with your hair type, as they can provide valuable advice on how often to trim and the best techniques to use.
How Often Should You Get A Haircut Based on Texture
Fine Hair: Delicate Strands Require Care
Fine hair is often delicate, which means you need to pay extra attention to it. I've found that getting a haircut every 4-6 weeks is ideal for maintaining a healthy, sleek look.
This frequency helps to minimize split ends and breakage, which can be more common in fine hair.
When you stick to this routine, you'll likely notice a significant improvement in the overall health and appearance of your delicate tresses.
Coarse Hair: Taming Unruly Locks for Best Results
Coarse hair, on the other hand, is typically stronger and more resilient.
However, it can still benefit from regular trims. I suggest scheduling haircuts for every 6-8 weeks, allowing your hair to grow and maintain its strength.
By doing so, you'll be able to keep your hair looking its best, as well as reduce the occurrence of split ends.
It's important to remember that your haircut frequency may vary depending on your personal hair growth rate and desired style.
How to Maintain Your Hair Between Haircuts
Consistent hair maintenance is ESSENTIAL for healthy hair growth. Wondering how often you should get a haircut?
It depends on your hair type and personal preferences. To ensure your hair remains vibrant between cuts, follow these tips;
Proper Washing and Conditioning
A clean scalp is CRUCIAL for healthy hair. Overwashing or under washing can lead to oiliness or dryness.
Determine the right washing frequency for your hair type: oily hair might require daily washing, while dry hair can be washed every 2-3 days.
For conditioning, I suggest focusing on the mid-lengths and ends to avoid weighing down your roots.
Remember to rinse thoroughly, as product residue can make your hair appear dull and lifeless.
Styling Tips
Mastering styling techniques can make a significant difference in your hair's appearance. Before styling, I always use a heat protectant to minimize damage from heat tools.
Additionally, avoid high heat settings on straighteners or curling irons, as excessive heat can weaken your hair.
To reduce breakage, try not to pull or tug on your hair when styling. Lastly, embrace your natural texture and explore heatless styling methods for HEALTHIER hair.
Hair Care Products
Selecting the right hair care products is KEY to maintaining your hair between haircuts.
Look for sulfate-free shampoos and silicone-free conditioners to prevent buildup and maintain moisture balance.
For added nourishment, I enjoy using hair masks and deep conditioning treatments once a week.
To protect your hair from the elements, use leave-in conditioners with UV filters. Always choose products that cater to your hair type and specific needs.
DIY Hair Maintenance
Incorporating DIY hair maintenance practices can prolong the time between salon visits. One tip I've found helpful is to learn basic trimming techniques for split ends and bangs.
Investing in quality hair tools, such as sharp scissors and a seamless wide-tooth comb, can make a noticeable difference.
Additionally, experiment with natural hair masks and treatments made from ingredients like avocado, honey, and coconut oil for NOURISHED locks.
Conclusion
In conclusion, the frequency of haircuts ultimately depends on individual factors such as hair type, desired hairstyle, hair GROWTH rate, and personal preference.
While there is no one-size-fits-all answer, a general guideline is to get a haircut every 4 to 8 weeks for short hair, 6 to 12 weeks for medium hair, and 8 to 16 weeks for long hair.
Regular trims can help maintain your hair's health.
FAQs
How Often Should You Go Between Haircuts?
Regularly scheduling your haircuts is essential for maintaining healthy and well-styled hair.
The frequency of your visits to the salon can vary, depending on your hair type, length, and personal preferences.
Generally, a haircut every 4-6 weeks is ideal for most people. If you're sporting a longer hairstyle, you may be able to go 6-8 weeks between trims.
It's important to remember that everyone's hair grows at different rates, so How Often Should You Get A Haircut will vary from person to person.
Is A Haircut Every 2 Weeks Too Much?
For certain hair types and styles, getting a haircut every two weeks might be necessary.
If you have a short and structured haircut, such as a fade or buzz cut, more frequent haircuts help maintain the desired shape and length.
Additionally, individuals with exceptionally fast hair growth may need to visit the salon more often to keep their hairstyle looking fresh.
However, for the majority of people, every two weeks can be Excessive and may lead to unnecessary stress on your hair and scalp.
Is It OK To Get A Haircut Every Month?
A monthly haircut can be a great way to maintain your hair's health and style, especially if you have short or medium-length hair.
This schedule allows for consistent upkeep without being too frequent.
If you're looking to grow your hair out, you might want to go slightly longer between haircuts. The key is to listen to your hair's needs and adjust your salon visits accordingly.
After all, you want to ensure you're always looking and feeling your Absolute Best.
How Long Does A Haircut Look Fresh?
The freshness of a haircut largely depends on your hair type, growth rate, and chosen style.
Generally, a haircut can look fresh for about 2-4 weeks before your hair starts to grow out and lose its shape.
For men with shorter hairstyles, you might notice a loss of freshness sooner, whereas longer styles may not show signs of growth as quickly.
Ultimately, the longevity of your haircut's freshness depends on how well you maintain it and how often you're willing to visit the salon to keep it Looking Impeccable.
How Often Should Short Hair Be Cut?
Short hair typically requires more frequent maintenance than longer styles, as it grows out quickly and can lose its shape.
If you have a short, structured style, you may need a haircut every 2-4 weeks to keep it looking sharp.
For slightly longer short hairstyles, such as a bob or pixie cut, you can usually go 4-6 weeks between trims.
The key is to find a balance between maintaining your desired look and not overtaxing your hair with too-frequent cuts, ensuring you always look Fabulous.
References:
People tend to fall into one of two categories: those who religiously have their hair cut every few weeks and those who walk on the wilder side of life. source
Khamis Maiouf is a professional barber who graduated from Hinckley College in England with a degree in hairdressing. He has also won several barbering contests and successfully operated a barbershop for the last two decades. As a skilled hair stylist for 20 years, his goal is to teach others how to achieve a beautiful appearance through their hairstyles.