Omarion Braids. The most interesting thing about human beings is, we know how to explore unknown things, by giving us new challenges. From the very beginning of mankind, we are fighting against invisible energy for survival. We have learned how to cook, how to think, how to dress, and eventually, our brains have become advanced ones.
The main purpose of this talk is, we as human beings never give up on thinking in various ways. Style is certainly a good example. The world is witnessing how every day more and more styles are being introduced to us.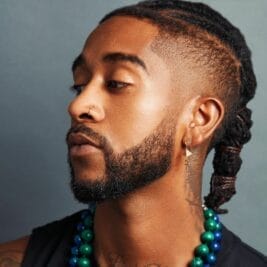 Undoubtedly, we never forget to groom, one of our body parts, that's our hair. Thousands of new hairstyles, haircuts are there but when it comes to class, very few hairstyles can beat a Braid. In this article, I'll explain how to grow Omarion Braids at home easily.
Who is Omarion? What are The Specifications of Omarion Braids?
Omarion is a singer from America. No rap lover can't deny that he doesn't know this person. With his lyrics and with his rhythms, he is winning hearts daily. But he has a special thing which will catch your attention too. That's his braid.
If we speak about his braids' specifications, we can encounter some common factors. But before presenting the specifications, you must know, multiple Omarion braid styles are there. Omarion has disclosed that he often tries different braids. So, don't worry, you'll have guidance for all Omarion Braids.
The specifications are;
Omarion Braid is a cornrow braid ( the braid style came from Africa and generally black men use it. There it is named as Cornrow braid).
Omarion's face shape is oblong, and the braid he applies perfectly matches the face shape.
To make an Omarion Braid, you need to have at least 4 inches long hair. As he applies several braids, so hair length will be changeable.
Omarion keeps the black men's hair tradition within him. That's why he is often been spotted in several braid styles. Among all other styles, 6 are given here which are unique. Those are-
Sidewise Man Bun Braid
Undercut Man Bun with Swirling Braid
Top braid & lower fade
Designed Top Braids
Upfront Braid
Thin-Thick Alternate Braid
Can You Have an Omarion Braid?
For many, braid is a new thing. Accepting new challenges daily is our greatest characteristic. So, having a braid at the end
of this article will be a child game for you. You can have it. You need to know whether your face shape or your hair type is perfect for not. Then you can proceed. Let's see.
Hair Size: As hundreds of varieties of braids are available, according to style, according to binding, the length of hair varies. In the case of Omarion, multiple braids can be seen. So, I'll recommend you to have 5 to 8 inches long hair.
Hair Type: In the case of braids, judging the hair type is important. As binding is involved in making braids, so curly hair is best for it. But don't get demotivated, other hair types like straight hair can be done too. Methods will be discussed.
Face Shape: If you have an oblong face shape, Omarion Braids will perfectly suit you. Other than oblong, if you have triangular, diamond, or square face shapes, it will be perfect too. But, sorry to say, round, oval, and heart shape faces won't be suitable.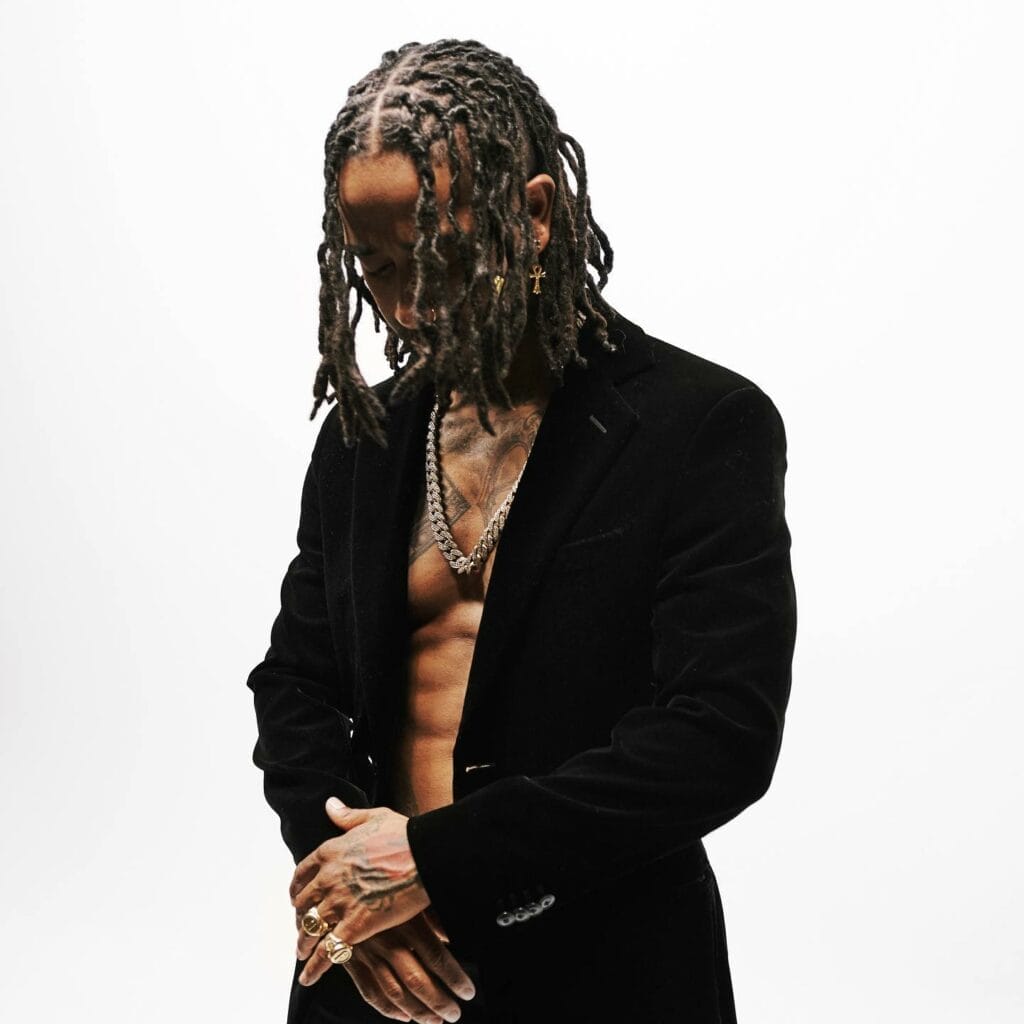 Feeling tensed? Because of not having a suitable criterion? Don't worry, everyone has a different mindset to judge beauty. So, give it a try, if you are happy, who will object? Let's see how to have an Omarion Braid.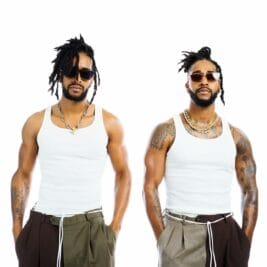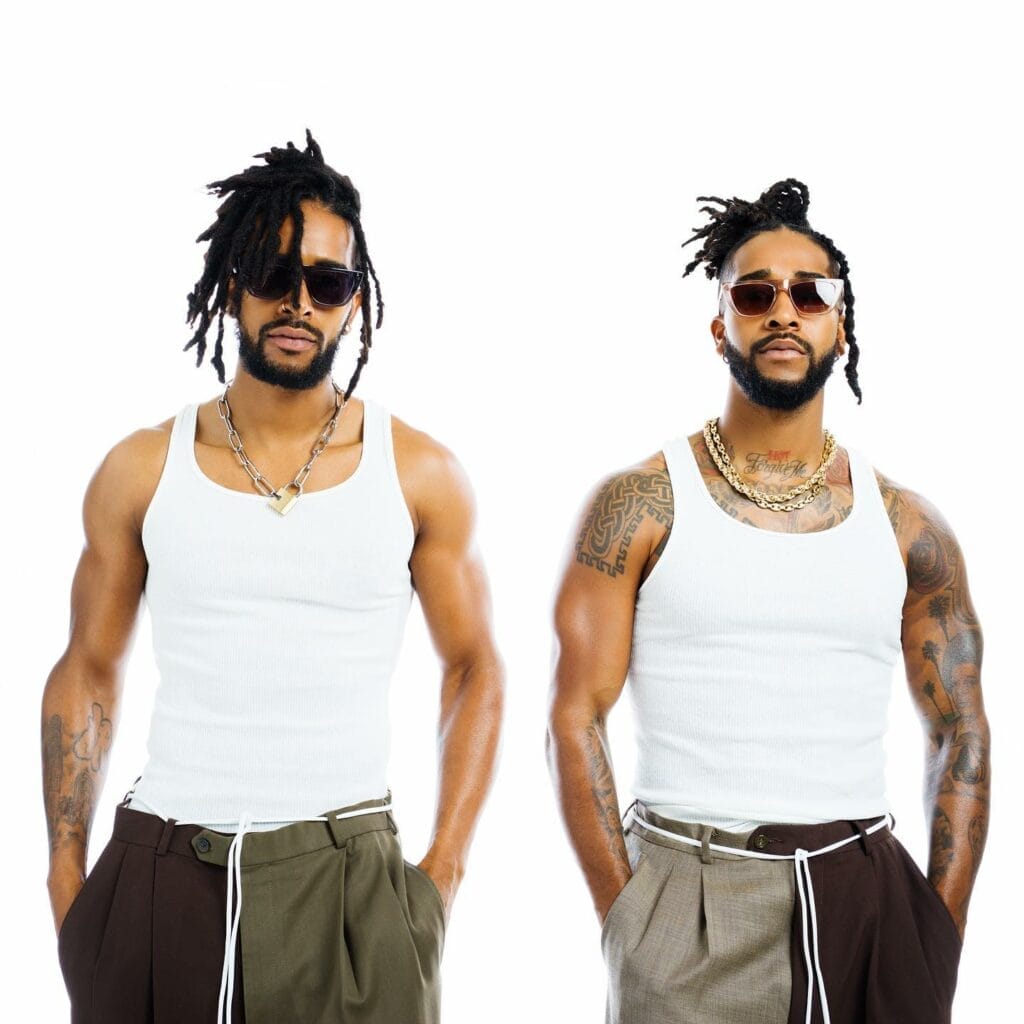 How to Have an Omarion Braid?
Equipment: Hair Oil, Comb/Brush ( comb is better), Small Hair Bands, and a water spray bottle. As you know, you need to grow your hair as required. Find a place where lights are perfect. A mirror is a must to avoid any error. Let's jump to the main discussion.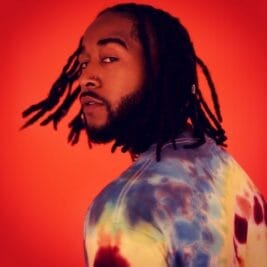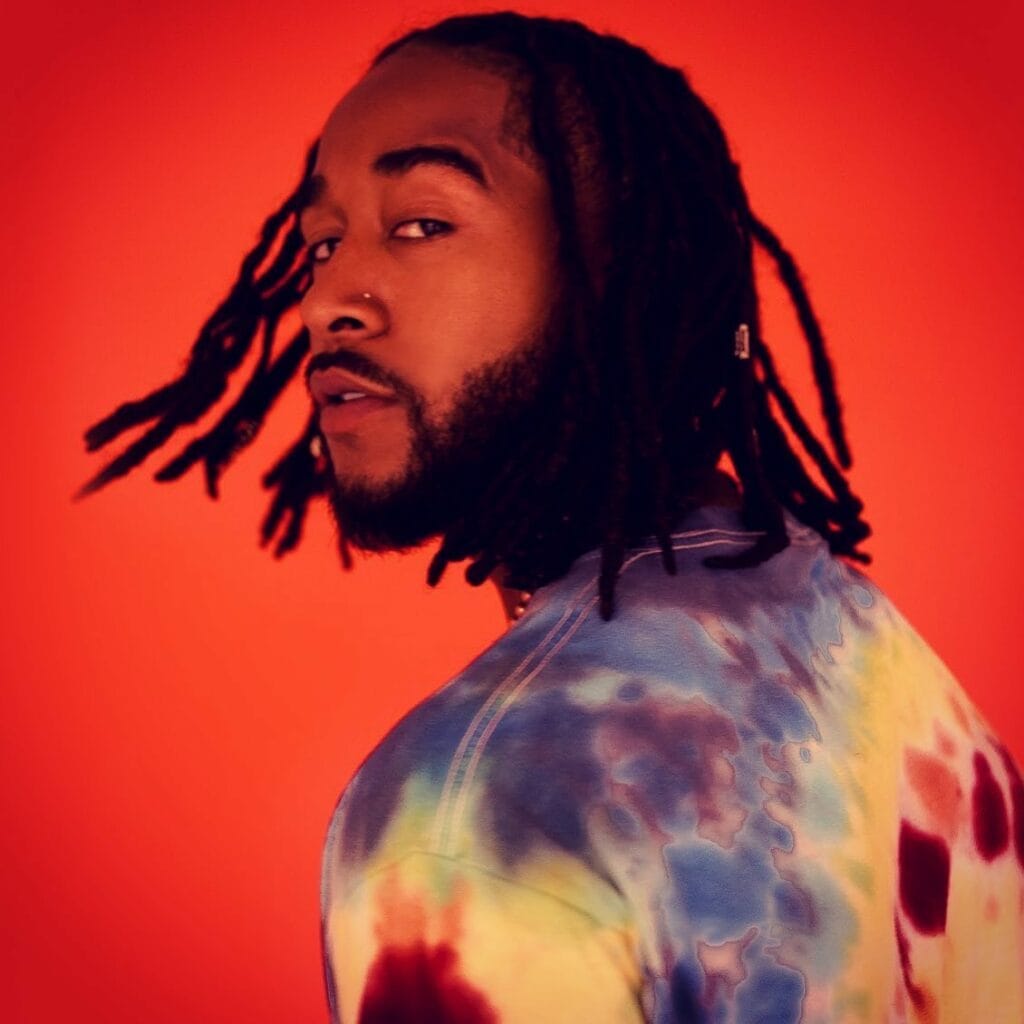 1. Start Making Braids
Yes, from the first step you need to make braids. Just follow the three simple steps to have a perfect braid.
Take a small but thick portion of your hair. Then divide it into three groups. Right, left, and middle.
Now, take the left portion and cross it with the middle one.
Then take the right portion and cross it over the left-middle overlapped section.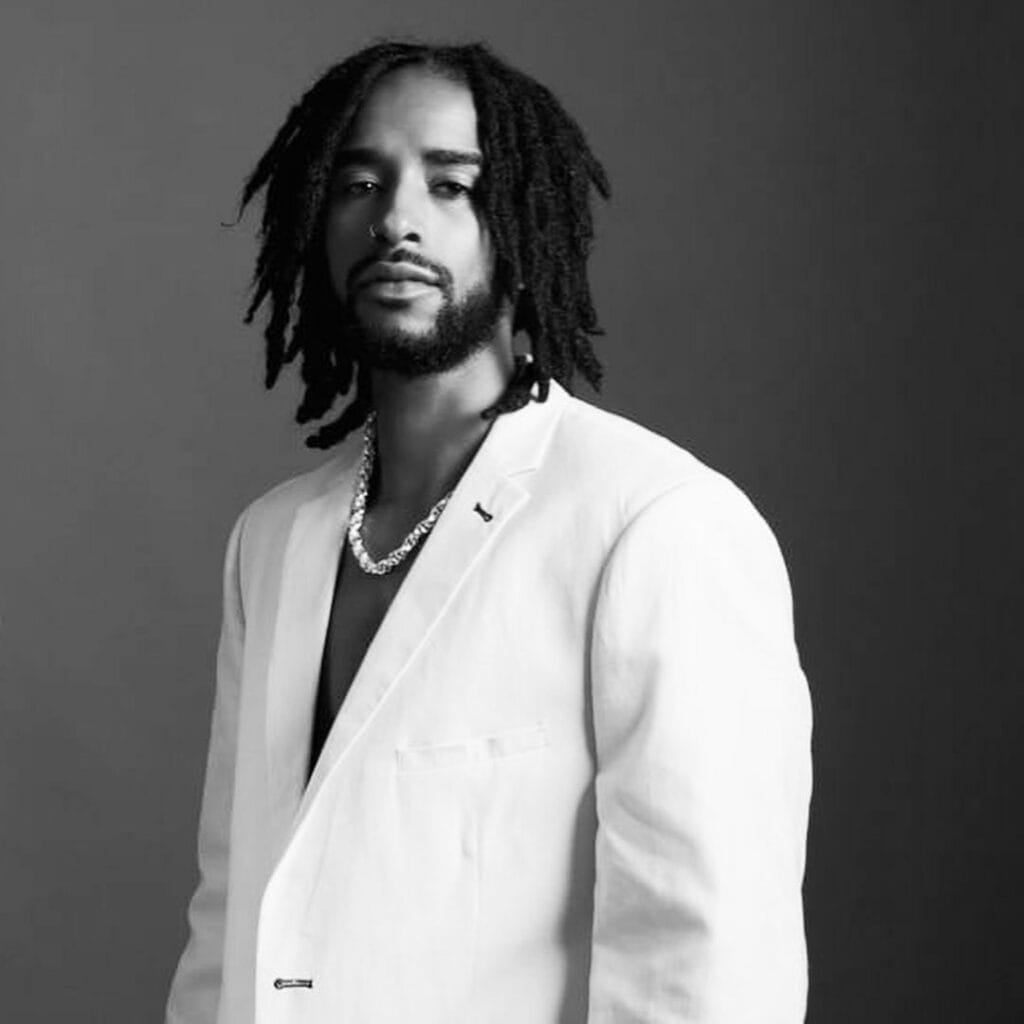 Allow this step repeatedly until the braid ends at the tip.
Now, put a little pressure to tighten the braid. Add a hairband to fix it in its position. Allow this method all over your head.
2. Make Omarion Braid Styles
It's the vital stage as here you'll know how to have Omarion Braids. There are 6 types of braids. Each one is explained below.
Sidewise Man Bun Braid
Here, one division will be created at the center of your head.
Allow comb to gather all your hair at the end of the left and right sides.
Then allow the first step to making two braids.
Take the end tips of two braids and make a bun back of your head.
Undercut Man Bun with Swirling Cut
The divisions will be made on two sides.
The hair below the divisions will be cut. Don't let these vanish. Just give a comparatively small cut than the mid-portion.
Make some braids at the top of your head. Gather the end tip at the backside of your head. The density at the top, must be dense.
Top Braid Lower Fade
Here, you can apply any of the above styles. You can apply sidewise or top braids.
However, near the ears, the undercut must be very fine. Make it fade as much as possible.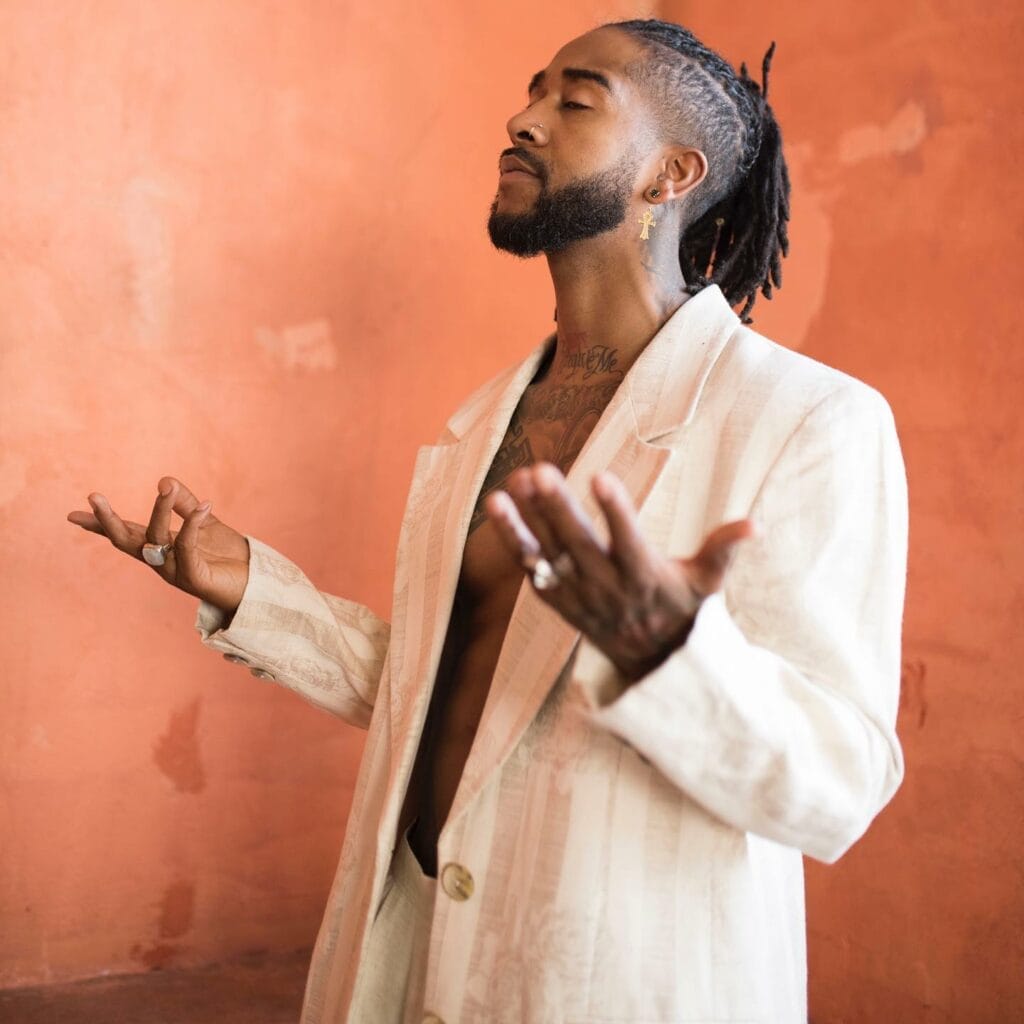 Designed Top Braid
It is his special move. Both sidewise and top braids are being made here. You have to do the same.
Now, he makes lots of designs like flowers or any random that looks good. You can make the designs as you want.
Upfront Braid
Upfront Braid is very stylish. Allow your top head portion to make a braid.
Now instead of letting this braid make a backside bun, allow it to hand upfront. You'll look gorgeous.
Thin- Thick Alternate Braid
Thin thick alternate braid is another stylish and unique braid. While dividing your hair for braid preparation, take thick and thin portions of hair alternatively.
You can make the style by yourself. Whether you want to make a bun or hang those randomly or make an upfront, it's up to you.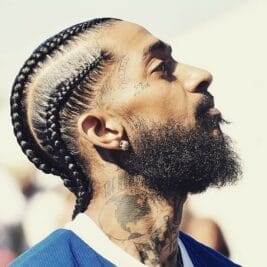 3. Allow Braid Shampoo and Conditioner
As your braid preparation is complete, you must wash those braid with shampoo and then with conditioner. You can use a shower cap to bun if you don't want to make it wet. But braids must be washed properly otherwise, hair fall will occur.
Conclusion
I hope you'll like my guidance to get Omarion Braids. Lots of students have satisfied with these easy methods, you'll get the same experience as expected.
Lastly, one precaution for you. Don't tie your hair too tightly otherwise hair fall will occur. Even hair follicles may be damaged and the scalp will be affected. Just give a fair tie. Untie the braid every day to have a healthy hairstyle.Have a bright successful look.