Omarion's Braids: The Secret to His Signature Style?
Get ready to be blown away by the incredible braided hairstyles of Omarion! From cornrows to box braids, these styles are sure to inspire you to switch up your own hair game.
Whether you're a braiding pro or just starting out, you won't want to miss out on these must-see looks.
Join me as I explore the ultimate hair inspiration from the one and only Omarion and discover the braids that will have everyone talking.
So buckle up and get ready to be wowed by these show-stopping braids that are sure to make a statement.
Low Fade with An Upward Design
Omarion's unique and iconic style primarily consists of low fades with an upward design, made possible by the braids.
This look often contrasts with shaved sides and longer top strands woven into multiple braids. The sharp angles of Omarion's braids offer an edgy yet stylish contrast to the rest of his look.
Omarion Two Braids Man Bun
Another popular element of Omarion's style is the two-braid man bun.
This look is achieved by braiding the top strands into two long braids, which are tied together at the back and secured with a small rubber band. The sleek yet stylish look highlights his face shape and adds structure to his hairstyle.
The two-braid man bun is great for mixing things up and maintaining an edgy, youthful look.
Omarion Fresh Upfront Look
Omarion is also known for its iconic upfront look.
This style features a wavy, layered cut with short sides and long bangs that frame his face and give it an effortless yet polished appearance. The longer bangs are perfect for creating volume at the top and drawing attention to Omarion's facial features.
This versatile look can go from day to night in no time, making it perfect for any occasion!
It's easy to dress up or down, depending on your mood or outfit. The upfront look will have you covered whether you're looking for something more sophisticated or a bit more relaxed.
In addition to being stylish and versatile, this cut is also incredibly low-maintenance. All you need is a good shampoo and conditioner to keep the style looking fresh.
No matter what type of look you're going for, Omarion's upfront look will make you walk out confidently!
Grand Top Braids
If you're looking for a unique and daring style, then Omarion's Grand Top Braids may be the perfect option.
This statement-making hairdo is sure to turn heads wherever you go. The Grand Top Braids look is created using four cornrow braids at the crown of the head and can be worn in so many different ways.
Whether you want to leave them loose or tie them into a topknot, this style offers endless possibilities for self-expression.
Plus, because it doesn't require any heat styling tools or product use, maintaining this look could be challenging! With Omarion's Grand Top Braids, you'll always be ready to make an entrance.
We hope these two looks inspire you to try something new with your hair.
Whether it's a classic twist-out or an edgy cornrow style, there are many possibilities for self-expression. And remember—no matter what style you choose, you'll always look and feel fabulous!
Trendy Design
Are you considering a trendy design with your hair?
Consider Omarion's braids and twist-outs! They are sure to turn heads. Braids and twists can provide endless possibilities for self-expression while also allowing you to change up your look quickly with minimal effort.
Plus, you can use something other than heat styling tools or products to maintain this style. Give it a try and step out of the box today!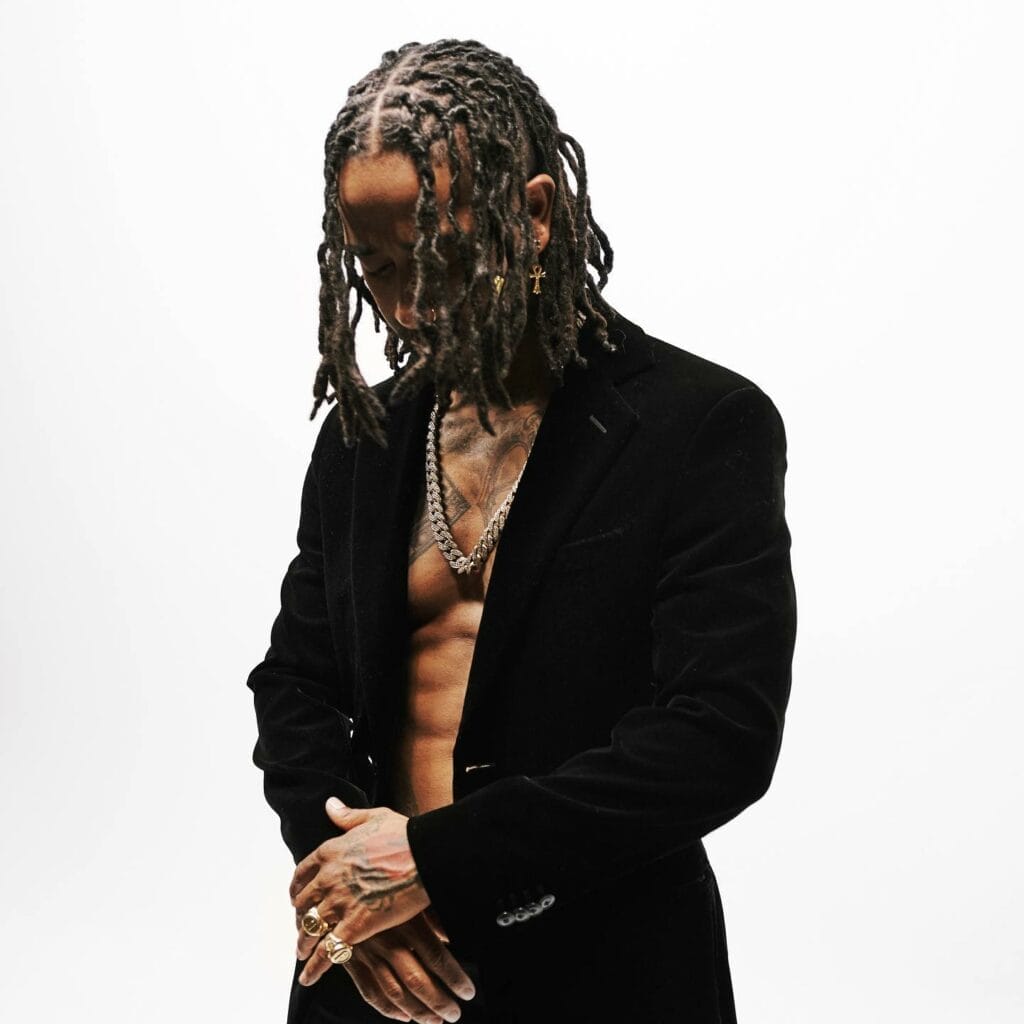 Two-Man Braid Style
What about a two-man braid style? This look is perfect for the classic, sophisticated vibe. It typically takes longer to create this look; however, it can be a fantastic way to show off your creative flair and highlight your features.
The best part is that you can make small changes, like pulling out some strands or adding in a few highlights – endless possibilities!
Whether trying out a new trend or creating something timelessly classic, there's no wrong way to express yourself through hair. Show off your personality today and find the right style for you!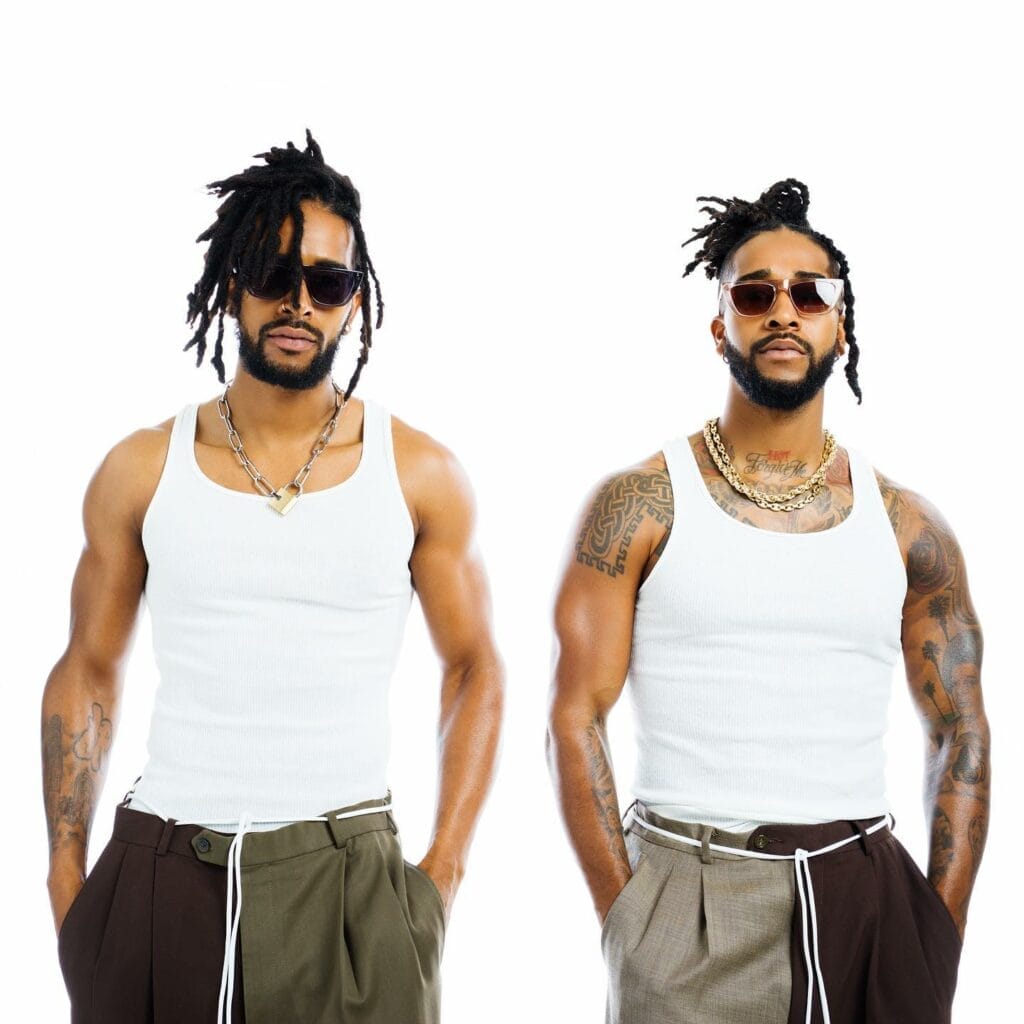 A Twirling Man Bun with An Undercut
A twirling man bun is a fun and exciting way to style your hair while keeping it out of your face.
To create this look, gather your hair into a loose bun at the back of your head, then start twisting and pinning individual strands around the bun's base until you've achieved the desired shape.
Add an undercut for a modern edge to the style, and accessorize with some tiny beads or rings for an unexpectedly gorgeous touch.
Twirls are all about having fun; don't be afraid to experiment!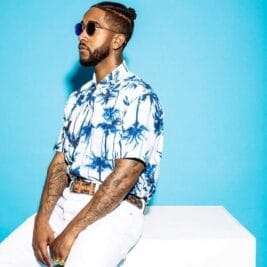 Omarion b2k Braids
Omarion b2k braids are a classic style that will never go out of fashion. Also known as cornrows, these neat and tight plaits look amazing against shaved or faded sides, adding texture and definition to your look.
To get the perfect braid pattern, use an even number of sections for each side; the more sections you create, the better!
Braid the hair away from your face for a stylish finish – simply tie it off with a small band at the end and you're done. Perfect for any occasion!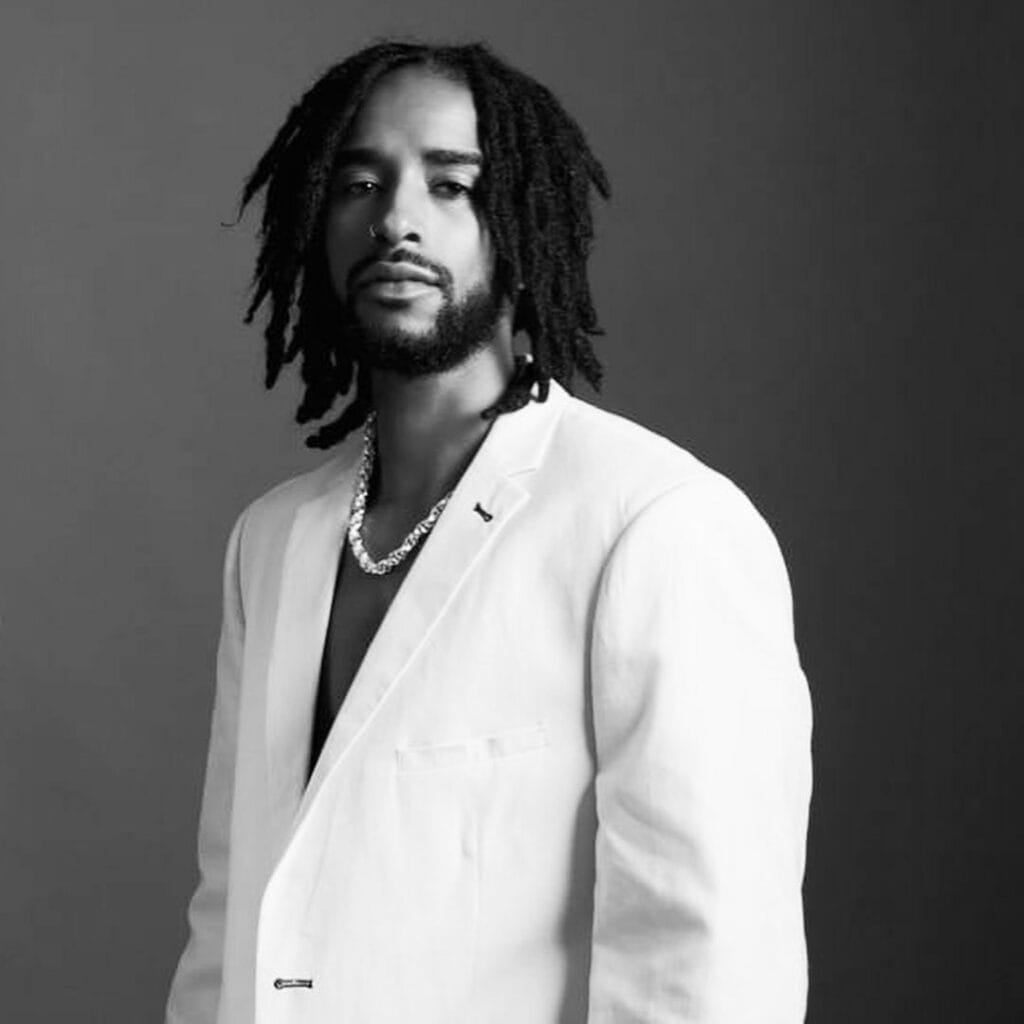 Omarion Dreadlocks
Dreadlocks are a timeless hairstyle that can be dressed up or down, depending on the occasion. This style is perfect for those looking to make a statement and express their style – plus, it's incredibly low maintenance!
For the best results, ask your barber for detailed instructions on how to get started.
Use wax regularly to keep your locks neat, and touch them up as needed. You can also experiment with color, accessories, and different looks to make your dreads stand out from the crowd!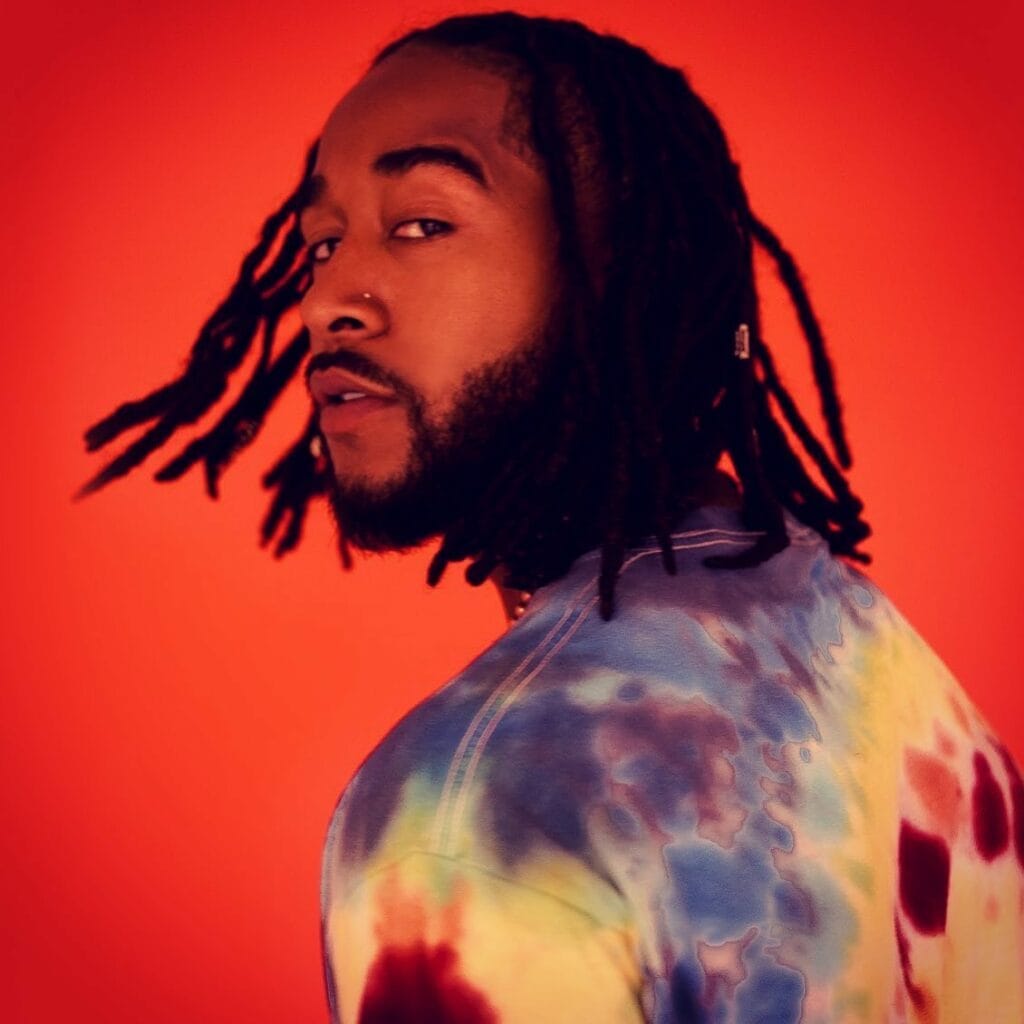 Omarion Undercut
The undercut is a classic men's hairstyle that creates an edgy, modern look.
It's perfect for anyone looking to add some definition and interest to their hair while keeping it neat.
To get this cut, start by telling your barber what look you want – whether it's a high or low fade, side-swept bangs, or something in between.
Next, they'll use clippers to create the desired shape and finish off with scissors to give it a clean, polished look. You can achieve the perfect Omarion undercut with just a few simple steps at your barber's.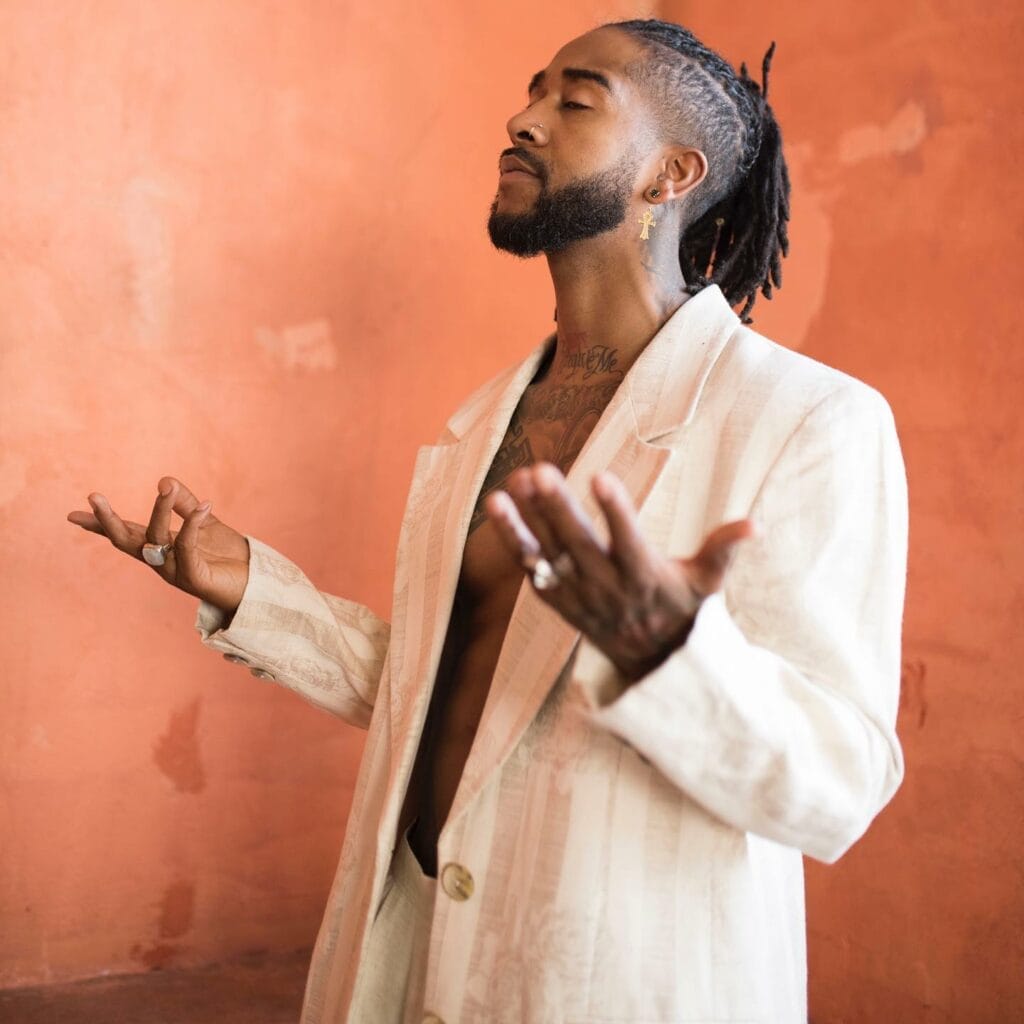 How to Style Omarion Braids?
When styling your Omarion braids, the key is to keep them neat.
Start by shampooing and conditioning your hair with a moisturizing product, then apply some leave-in conditioner or curl cream for added hydration.
Next, section off the hair you want to braid – usually, four sections work best – and begin braiding in small subsections.
Once each braid is complete, use an elastic band to secure it at the end. Finally, use oil or balm to ensure each strand of your braids is nice and shiny! With a few simple steps, you can have chic, stylish Omarion Braids that will make heads turn!
Final Word
Omarion Braids are a fun and fashionable way to switch up your look. They can last anywhere from two to four weeks with the proper care, so don't be afraid to experiment!
Get creative with styling, color, and accessories, and make them your own. Happy braiding!
References
Asshat singer with lousy publicist and very poor damage control. source
its cornrows …a traditional style of hair grooming of African origin where the hair is tightly braided very close to the scalp, using an underhand, upward motion to produce a continuous, raised row. source
Khamis Maiouf is a professional barber who graduated from Hinckley College in England with a degree in hairdressing. He has also won several barbering contests and successfully operated a barbershop for the last two decades. As a skilled hair stylist for 20 years, his goal is to teach others how to achieve a beautiful appearance through their hairstyles.